–
The Film
[Rating:5/5]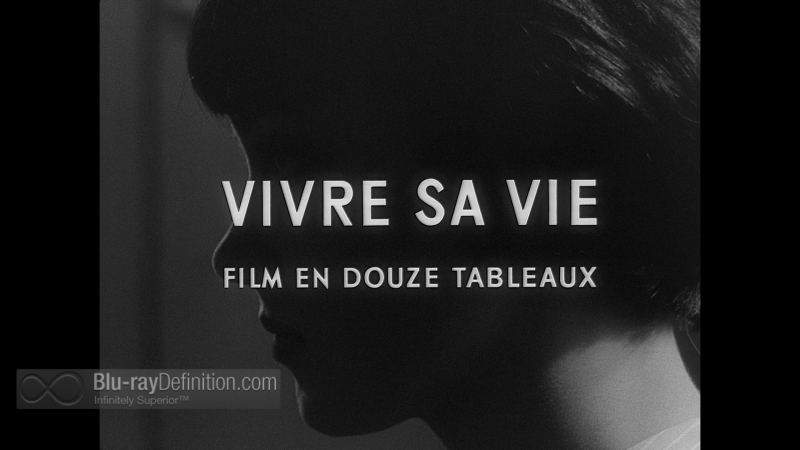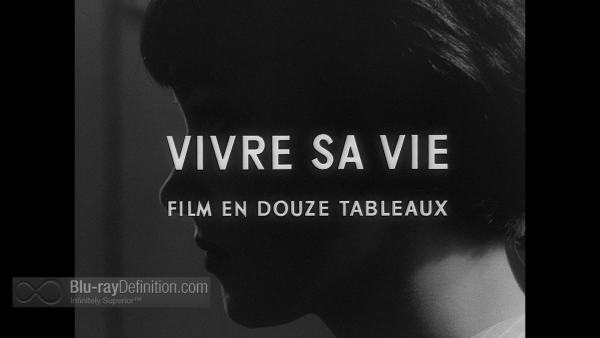 In Vivre sa vie (My Life to Live), Jean-Luc Godard presents the story of a woman who descends into a life of prostitution in 12 "tableaux," each scene preceded by a the title of the scene, the names of the characters involved, and a brief description of the action. Anna Karina (Godard's wife at the time) plays Nana, the woman in question, whose performance is fresh, vibrant, and mostly improvised due to Godard's reported refusal to allow her to see her lines before he was ready to shoot the scene, which he did in only one or two takes.
The film is as much an ode to the struggle of the feminine in a world dominated by the masculine – an apposite theme in 1962 amidst the early days of the rise of feminism – as it is a metaphor for the filmmaker as a prostitute to the studios, or even to the public at large.
Rather than give in to the demands of the public, the Nouvelle vague auteur here puts on a showcase of filmmaking technique throughout, eschewing the norms, showing us, from the opening sequence, with his fascination on focusing on Karina's lone face, or, during another sequence, the dialogue between Karina and her pimp from behind, their faces never seen, that he will not obey the rules.
The film's undercurrent of the struggle against the authority, against patriarchy is ever present, such as during the powerful sequence when Nana takes in a viewing of Carl Theodor Dreyer's La passion de Jeanne d'Arc and feels so passionately for the protagonist that she cries. This scene, in complete silence just as the original silent film, is even more powerful in the French theatrical version than the British version, which interrupts Godard's vision with intertitles, presumably to allow English speaking audiences to follow along with Dreyer's film.

Video Quality
[Rating:4.5/5]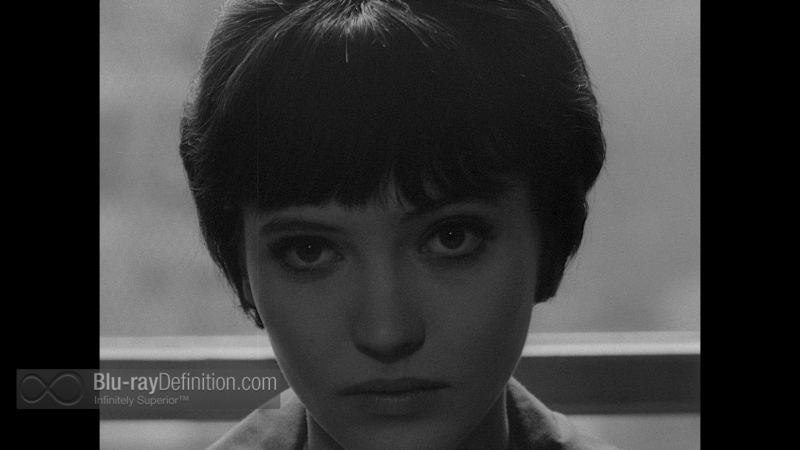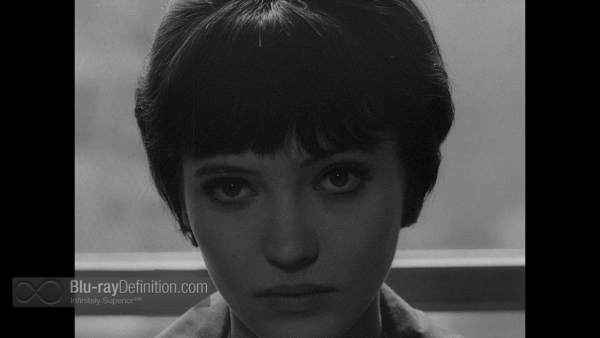 Rather unusually, BFI do not list in this set the detailed information on the transfer and restoration of Vivre sa vie, stating merely that the film has been restored using "various restorations systems" and that there was some removal of "dirt, scratches and warps" and that some damaged frames were also repaired. The British theatrical version has been reconstructed using title cards and intertitles from a 35mm duplicating negative of the British theatrical version held by the BFI National Archive.
Both the original French and British theatrical releases appear in gorgeous AVC 1080p encodements on Blu-ray that look fantastic. They are mostly clean with just the odd scratch or spec of dirt still visible, and there's lots of natural grain layered over the image providing a crisp amount of three-dimensional and organic looking detail. The image is bright with strong contrast and good blacks, but they could have been just a tad darker.

Audio Quality
[Rating:4/5]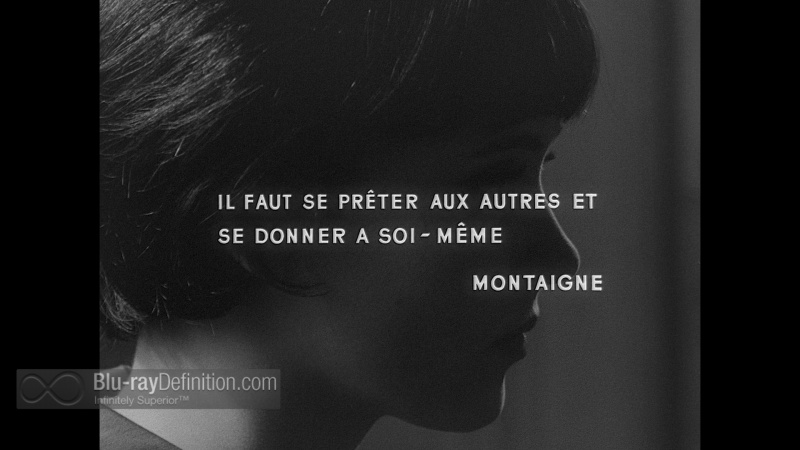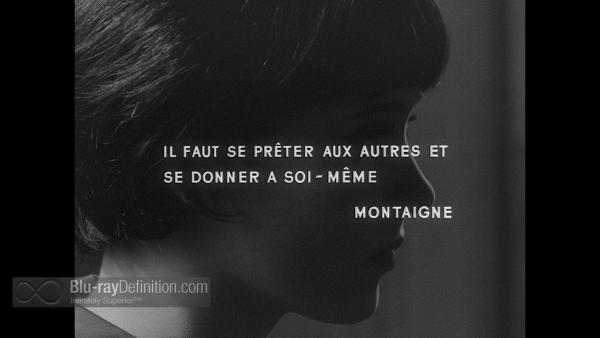 The original French monaural soundtrack is provided in LPCM 1.0 (48kHz/24-bit). Issues with hiss, crackle, and other limitations inherent to the source and the period equipment are minimal. The sound is excellent given the age and the single track.

Supplemental Materials
[Rating:4.5/5]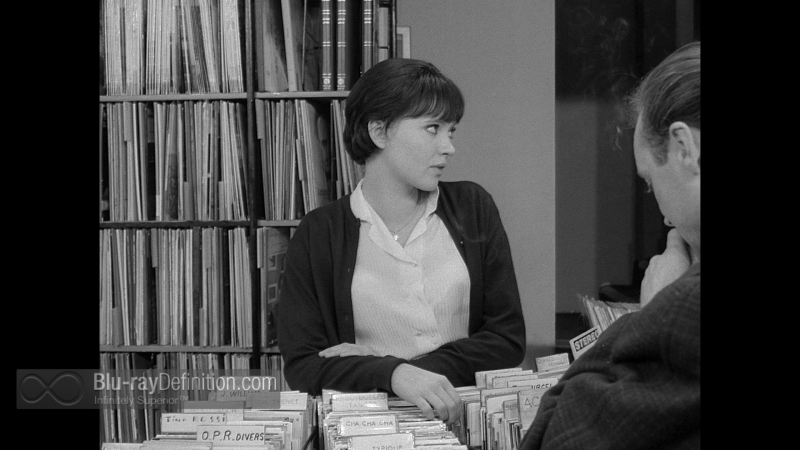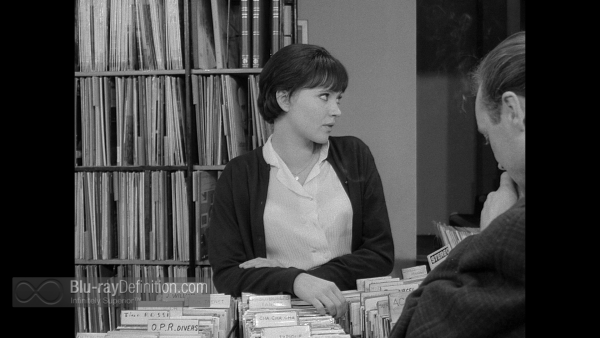 BFI gives us a typically packed release with plenty of relevant, informational material that offers plenty of insight into the filmmaker and the film. The commentary is a must listen the booklet offers great reading as well.
Introduction by Leslie Hardcastle
Original Theatrical Trailer (1.33:1; 1080p/24; 00:02:20)
Audio commentary by Adrian Martin
Anna Karina in Conversation with Alistair Whyte (1.33:1; SD; 00:36:15)
Charlotte et Véronique (Jean-Luc Godard , 1957, 1.33:1; 1080p/24; 00:20:28) – Godard's second short film written by Eric Rohmer
Une histoire d'eau (Jean-Luc Godard, 1958; 1.33:1; 1080p/24; 00:12:14) – A romantic short film co-directed by Truffaut
Charlotte et son Jules (Jean-Luc Godard , 1958, 1.33:1; 1080p/24; 00:13:13) – Godard's homage to Jean Cocteau starring Jean-Paul Belmondo
Booklet featuring new writing by David Thompson, a 1963 review of the film by John Russell Taylor, production stills, film credits.

The Definitive Word
Overall:
[Rating:4.5/5]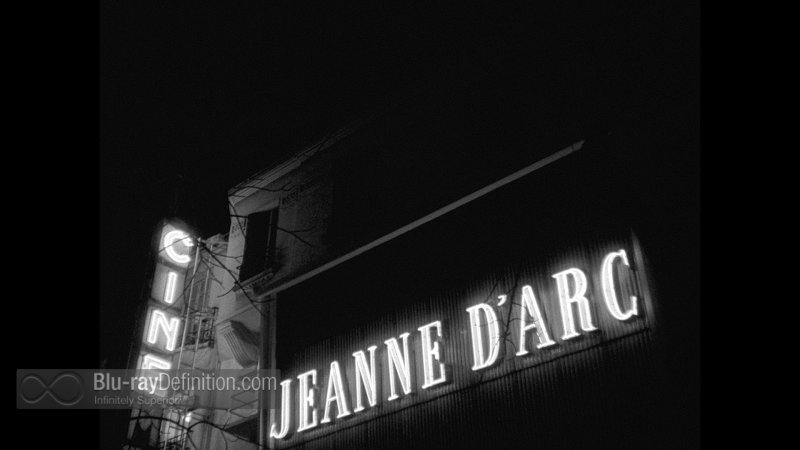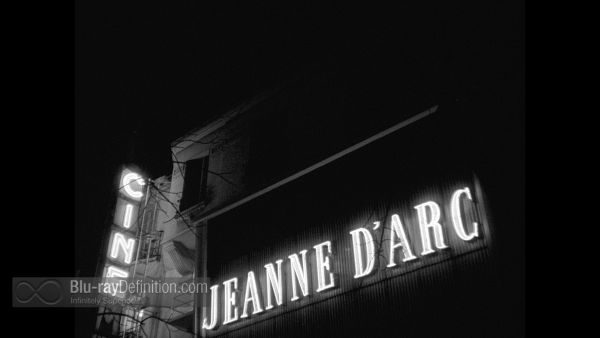 Vivre sa vie is one of Godard's most powerful and inventive of his first period. It is complex, visually stunning and uncompromising, yet very relatable, with a remarkable performance from Anna Karina. This is one is a must for cinephiles.
Additional Screen Captures