–
The Film
[Rating:2/5]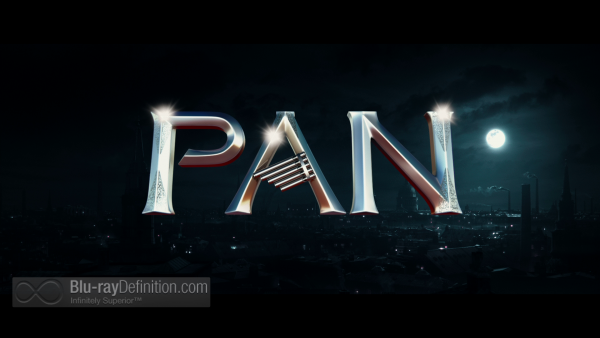 It's obvious that director Joe Wright is not comfortable in this sort of fantasy genre at all. The director of such films as Anna Karenina, The Soloist, and Atonement, just can't seem to muster up a truly fantastical world in this story of an orphan boy (Levi Miller) who learns of his destiny in an alternate world known as Neverland, where he must become the savior of the natives, a flying boy named Peter Pan, who will save them from an oppressive pirate named Blackbeard (Hugh Jackman). Granted, a big part of the blame needs to be put on the lackluster screenplay by Jason Fuchs that removes all the magic we have come to love about Peter Pan for generations, and instead gives us a boy who can't fly, is unsure of himself at every turn, and is actually friends with who we know will be his rival, Hook (Garrett Hedlund), who, for whatever reason, is portrayed as some sort of 19th century cowboy type. Still, Wright's direction tosses all these characters together in a ham-fisted stew of bad dialogue and hammy high school acting. The CG effects are without reproach, particularly in the film's final act, but as George Lucas proved resoundingly with his Star Wars prequels, you can't make a good movie on CGI effects alone.


Video Quality
[Rating:4.5/5]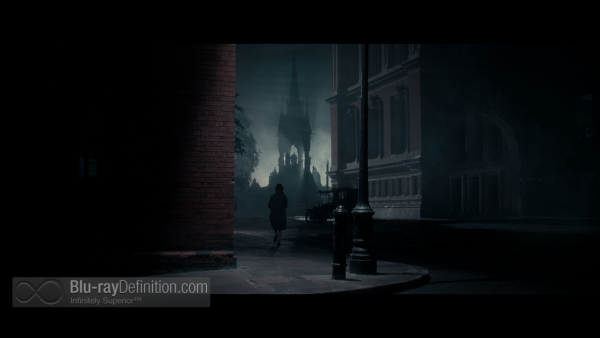 Pan was shot in HD on the Arri Alexa XT and Red Epic cameras and arrives on Blu-ray in an AVC 1080p encodement from Warner Bros. There is also a 3D conversion that ran in theatres and that is available on Blu-ray 3D, but we were only sent the 2D release.
The image looks clean and crisp with little to complain about. Some of the very heavy special effects-laden shots look less filmic and more digital than the rest of the film, but otherwise this is a very satisfying modern production with no compression issues or post-processing issues to worry about.

Audio Quality
[Rating:4.5/5]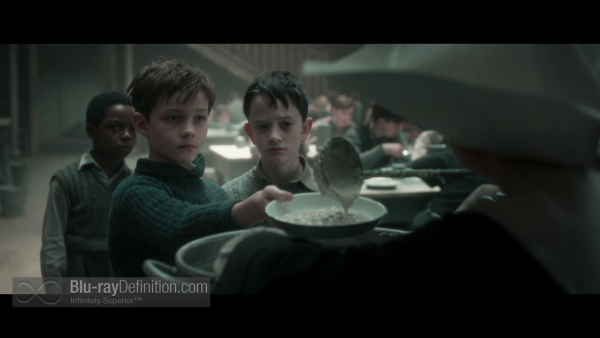 Pan gets a Dolby Atmos soundtrack that played back in Dolby TrueHD 7.1 on my non-Atmos system. The 7.1 is still a good, and very tightly woven with deep bass, full dialogue and discrete effects in the surround channels.

Supplemental Materials
[Rating:2.5/5]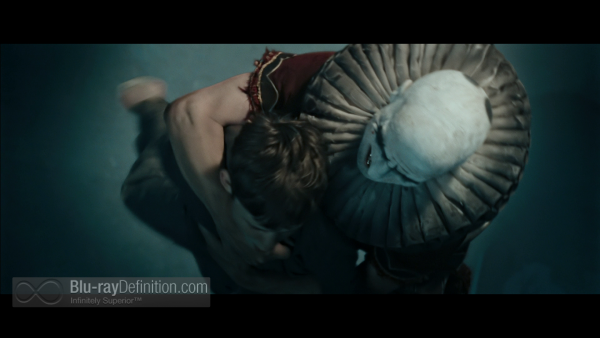 There isn't much compelling here, mostly your typical EPK-style featurettes with some interview clips with the stars and crew.
DVD
Digital HD UltraViolet
Director's Commentary
Never Grow Up: The Legend of Pan (1.78:1; 1080p/24; 00:10:50)
The Boy Who Would Be Pan (1.78:1; 1080p/24; 00:06:07)
The Scoundrels of Neverland (1.78:1; 1080p/24; 00:05:49)
Wondrous Realms (1.78:1; 1080p/24; 00:05:01)

The Definitive Word
Overall:
[Rating:3.5/5]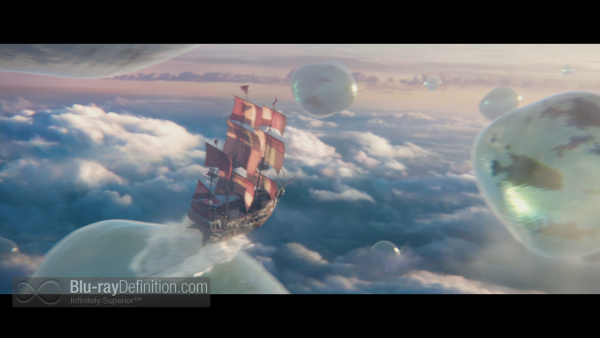 A disappointingly dull and poorly acted film given the strength of its cast, Pan, although it is a fine home theatre show piece, it's not a particularly entertaining movie.

Additional Screen Captures