Mouse-over Cover Art for Details –

Click thumbnails for high-resolution 1920X1080p screen captures
(The below TheaterByte screen captures were taken directly from the Blu-ray Disc and losslessly compressed in the PNG format. There should be no loss of picture quality with this format. All screen captures should be regarded only as an approximation of the full capabilities of the Blu-ray format.)
The Film
[Rating:1/5]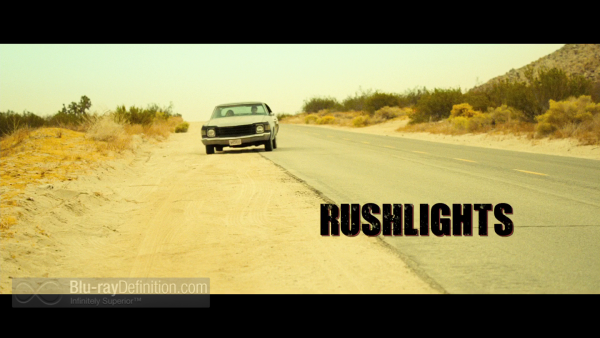 Rushlights is a B-grade neo-noir thriller with aspirations toward being a David Lynch, Elmore Leonard, or even Quentin Tarantino film. Purportedly based on true events, writer/director Antoni Stutz along with co-writer Ashley Scott Meyers gives us a twisted tale of two criminally-minded L.A. suburban teens who take off to a small town in Texas and try to claim a dead friends inheritance. Sarah (Haley Webb) is a drug addict trying to go clean whose roommate overdoses.
Her new boyfriend Billy (Josh Henderson), a conman, just happens to realize that Sarah is a dead ringer, no pun intended, for her dead friend, and convinces her to head to Texas to pose as the dead girl to get the plot of land and possible money waiting for her. On their arrival there they find a strange set of townsfolk, including a suspicious Sheriff (Beau Bridges), unusually accommodating lawyer (Aidan Quinn), and dangers from Sarah's life – a violent British drug dealer looking for his cut of the loot.
Rushlights is so flawed from beginning to end, it's difficult to know where to even begin. How about the cliché, boy-meets-girl, and, in practically five minutes, boy and girl are in the sack then planning a long con together? The small town in Texas is where the story really takes bad turns, because it goes from reasonable to an endless parade of ridiculous twists that make no sense and hardly connect to the original plot.
At least the film itself looks good, better than it should, and Beau Bridges puts on a good performance despite the flawed material he is working with.
Video Quality
[Rating:4.5/5]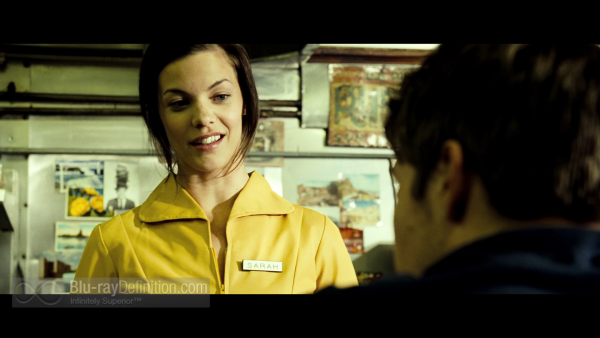 Rushlights was filmed on 35mm Fuji Eterna Vivid 160T 8543 and Eterna Vivid 500T 8547 film stock using Arriflex cameras with Cooke and Angenieux lenses, and Clairmont cameras and lenses. The image is crisp and appropriately golden tone to capture the Texas desert heat. No signs of aliasing, macroblocking, or edge enhancement can be spotted and there's an at times gritty, but natural grain structure layered over the image.
Audio Quality
[Rating:4.5/5]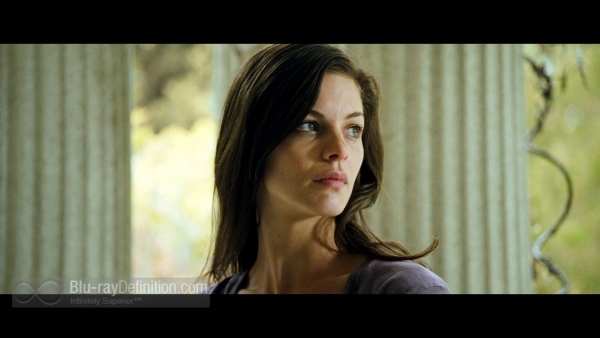 Rushlights comes with an English DTS-HD Master Audio 5.1 (48kHz/16-bit) that sounds good, offering up strong balance between the surrounds and front channels.While the musical score doesn't always gel with the mood of the film, it is engulfing throughout the 5 main channels and bolstered by a solid amount of low end extension. High frequencies are tempered as well while dialogue lacks any harmful clipping.
Supplemental Materials
[Rating:0.5/5]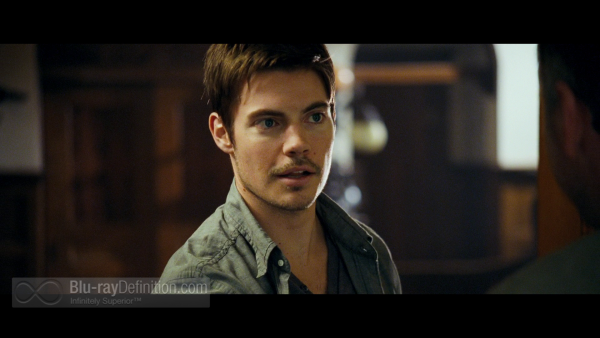 An appropriately barebones package is offered up here, with a "making of" that offers nothing much informational.
Behind the Scenes: The Making of Rushlights (1.78:1; SD; 00:04:11)
The Definitive Word
Overall:
[Rating:2/5]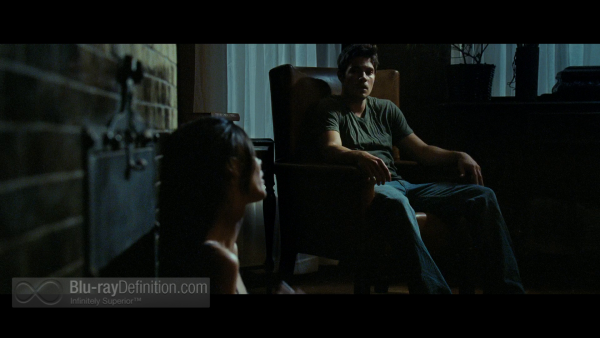 Rushlights seems like it could make an interesting film – on paper. In actuality, it's really not worth sitting through. Skip this one, do not pass "Go" do not pay to rent.
Additional Screen Captures
[amazon-product]B00C2R11X4[/amazon-product]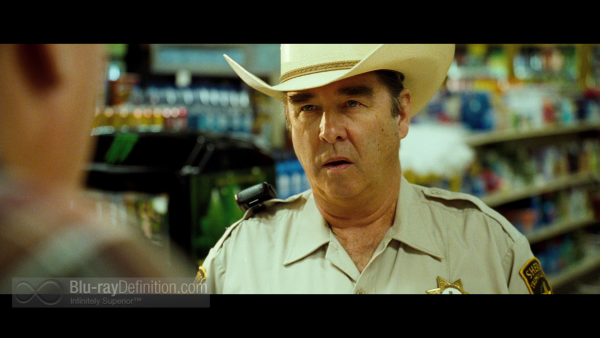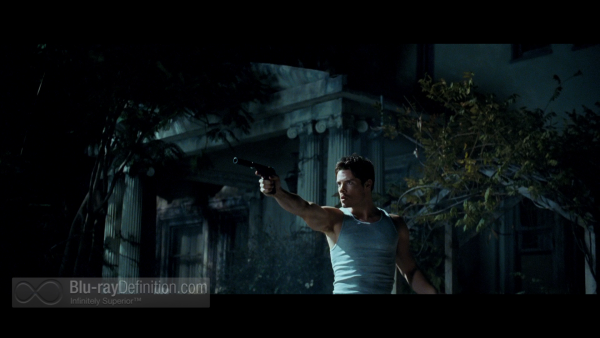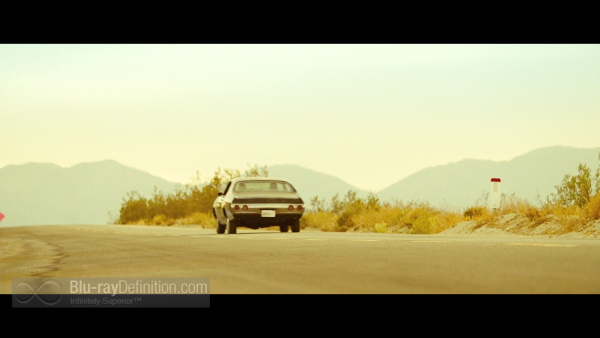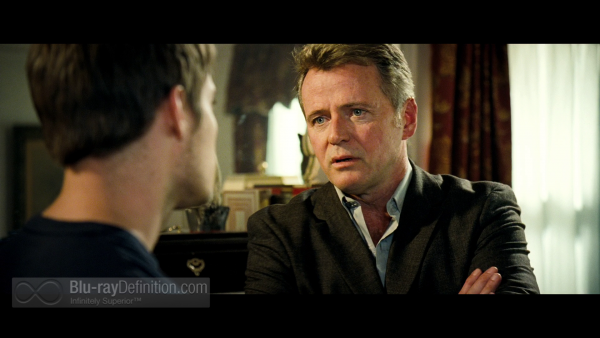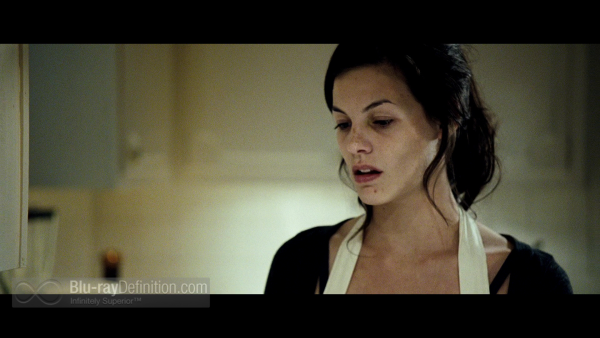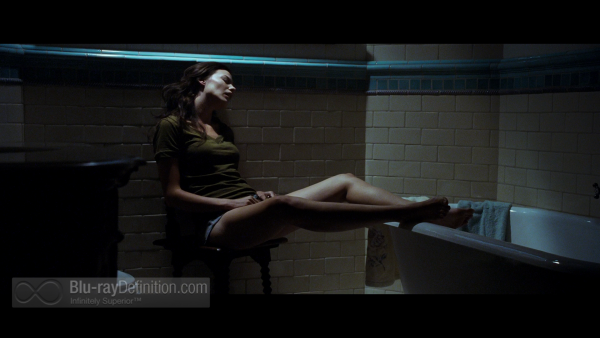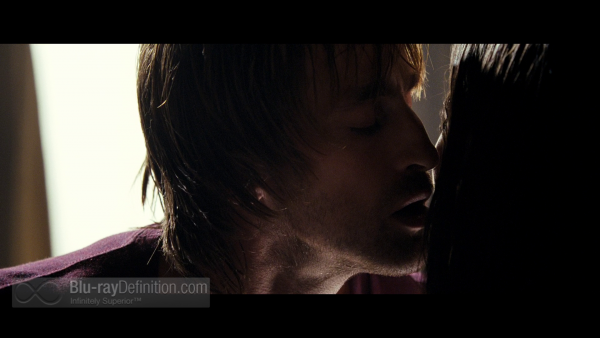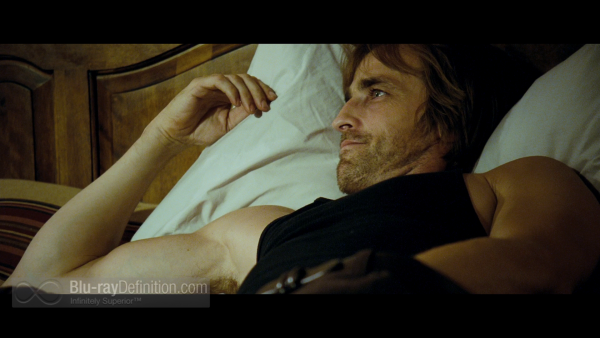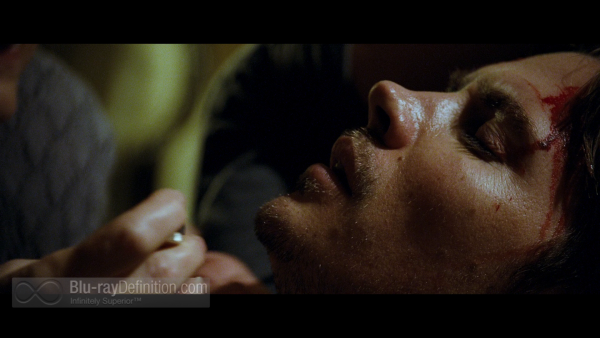 [amazon-product]B00C2R11X4[/amazon-product]