– –
The Performance
[Rating:4/5]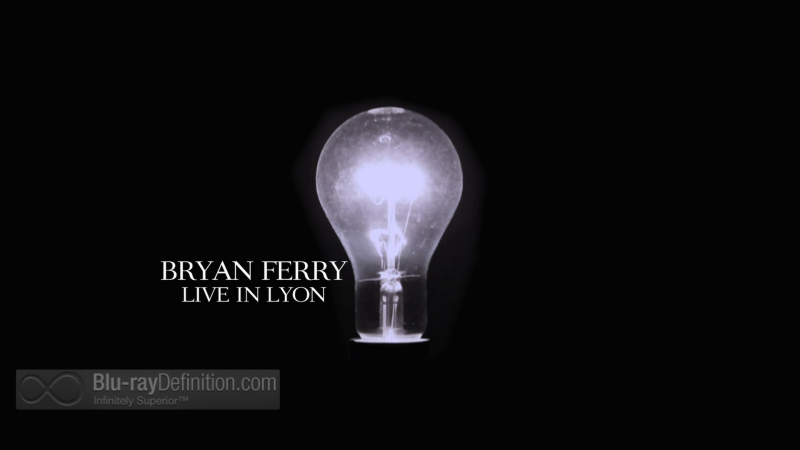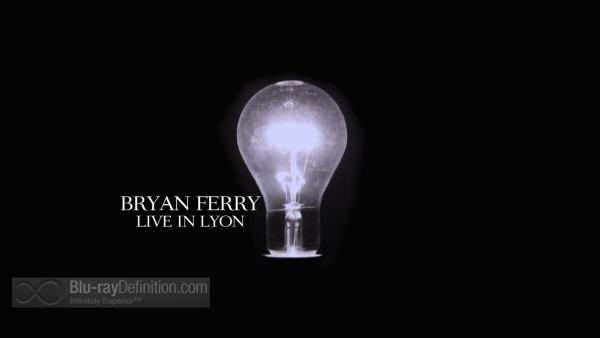 I wasn't sure I'd enjoy this Bryan Ferry release when it came in. I was familiar with the former Roxy Music frontman's music only in passing. The classic band Roxy Music seemed to fly under my radar for years, but what I did know and hear of them seemed pleasant enough. Unfortunately, all I knew of Ferry's solo music were his biggest hits such as the smooth "Slave to Love" and the glossy "Avalon", none of which really appealed much to me. Thankfully, this July 25, 2011 concert from the Roman amphitheatre in Lyon, France – part of his world tour for current album Olympia – was spot on from the beginning. From the soulful saxophone to the crunching guitar riffs and the inventive covers of songs like "Just Like Tom Thumb's Blues" (Bob Dylan), "Like a Hurricane" (Neil Young), "What Goes On" (Velvet Underground), and "Make You Feel My Love" (Bob Dylan), the show is full of energy and delicious music. The stage set and costumes hearken back to the '80s and MTV-era groups like Spandau Ballet, but it is delightful eye candy that matches Ferry's blend of jazz, electronica and rock.
Track Listing:
I Put A Spell On You
Slave To Love
Don't Stop The Dance
Just Like Tom Thumb's Blues
If There Is Something
Make You Feel My Love
You Can Dance
Alphaville
Reason Or Rhyme
Oh Yeah!
Like A Hurricane
Tara*
Bitter-Sweet
Avalon*
My Only Love*
What Goes On
Sign Of The Times
Love Is The Drug
All Along The Watchtower
Let's Stick Together
Hold On I'm Coming
Jealous Guy
* = tracks not on CD.
Video Quality
[Rating:3/5]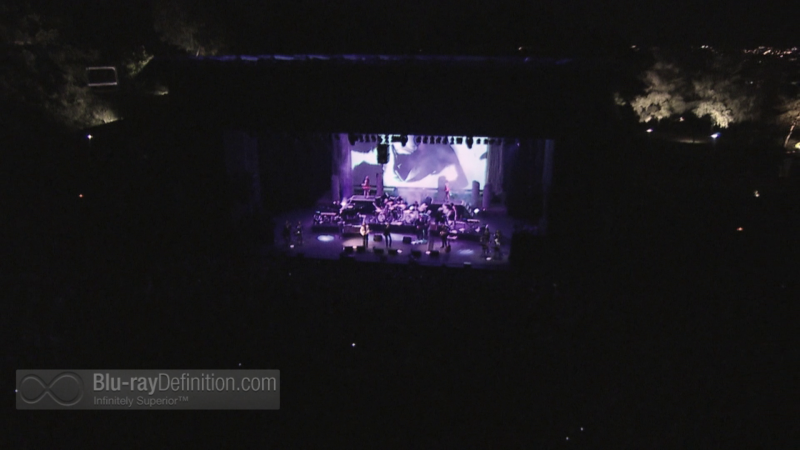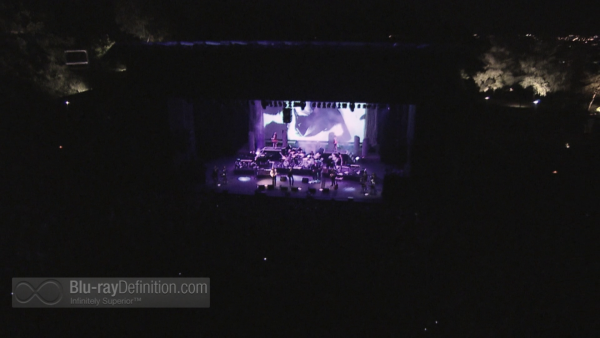 The 1080i/60 AVC encodement to Blu-ray of Bryan Ferry: Live in Lyon is not up to the standards we'd expect from a performance captured in 2011. Distance shots look quite blurry, lack detail, and show a lot of digital anomalies. Only extreme close-ups yield a satisfying amount of detail and clarity.
Audio Quality
[Rating:4/5]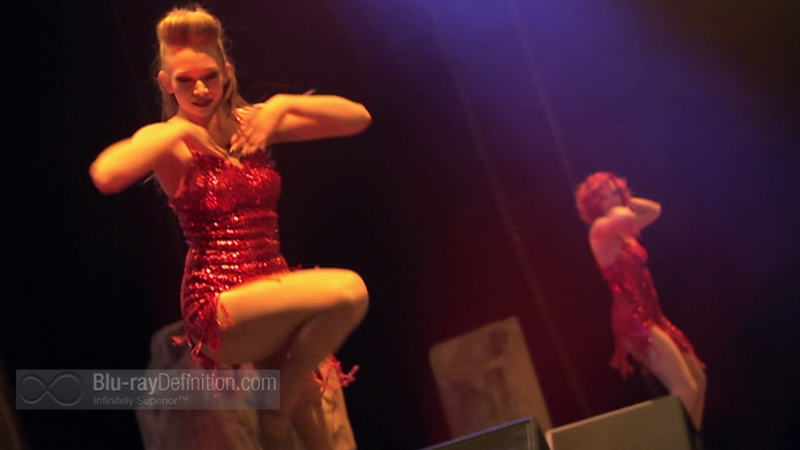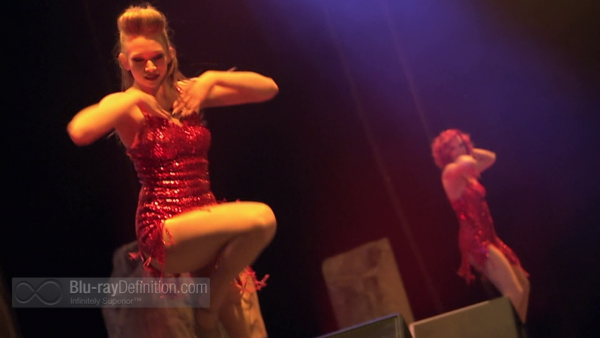 The audio in DTS-HD Master Audio 5.1 (48kHz/24-bit) and LPCM 2.0 stereo (48khz/24-bit) is about as fine as you can get given the sort of music. The 5.1 track has just the right amount of room ambience with a little crowd noise in between tracks for that live feel. Separation is good and vocals are upfront in the mix. The 2.0 sounds just as good, with a little less bottom and ambience.
Supplemental Materials
[Rating:1/5]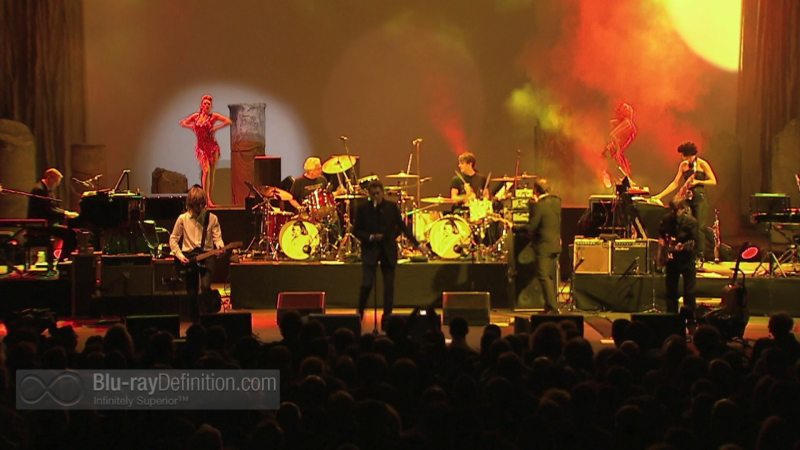 A Making Of for Ferry's then current album is included.
The Making of Olympia (1.78:1; 1080i/60; 00:45:49)
CD (w/ Blu-ray+CD edition only)
The Definitive Word
Overall:
[Rating:3.5/5]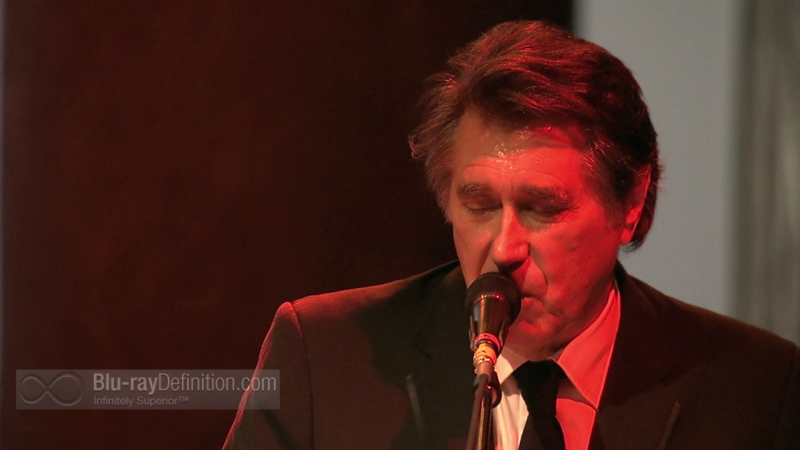 A slick performance with a tight band, rocking tunes, and a rousing track list, Bryan Ferry's Live in Lyon is a hit – actually, it's a collection of hits. Get it.
Additional Screen Captures
[amazon-product]B00E6F1522[/amazon-product]
[amazon-product]B00E6F154A[/amazon-product]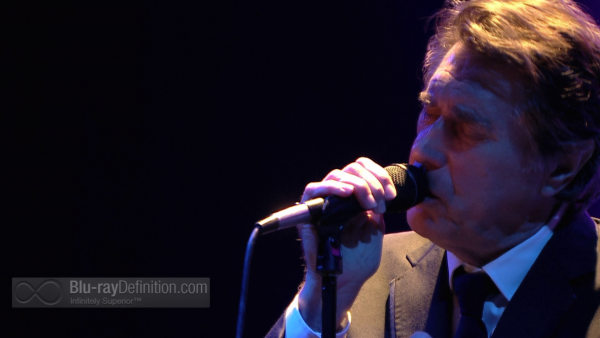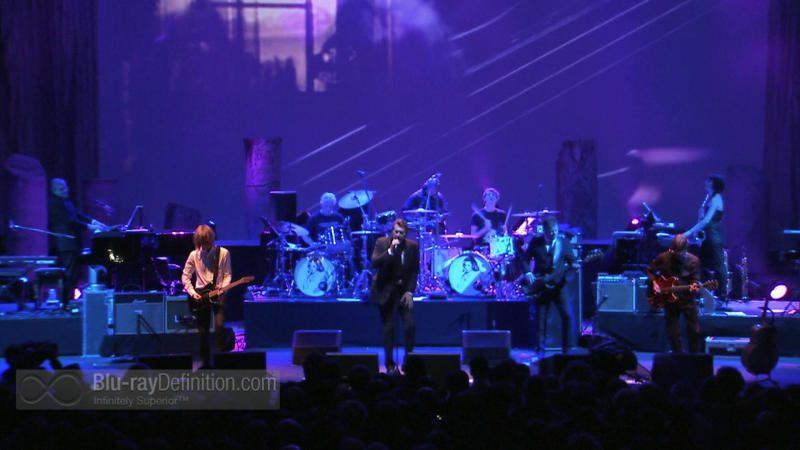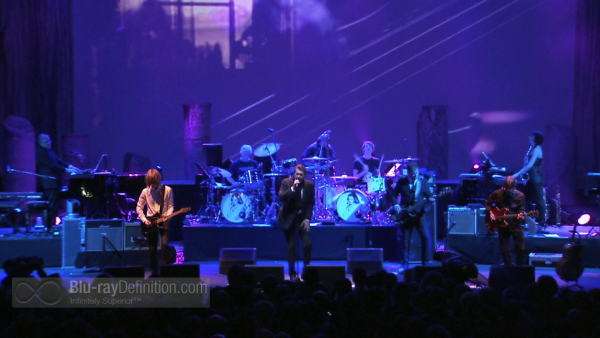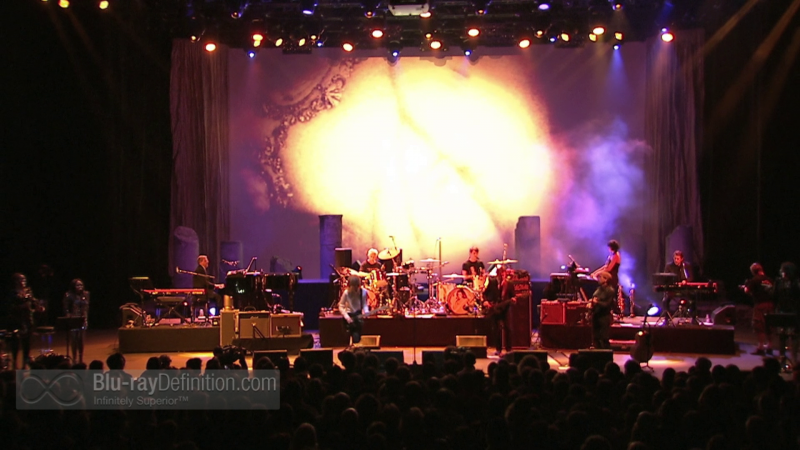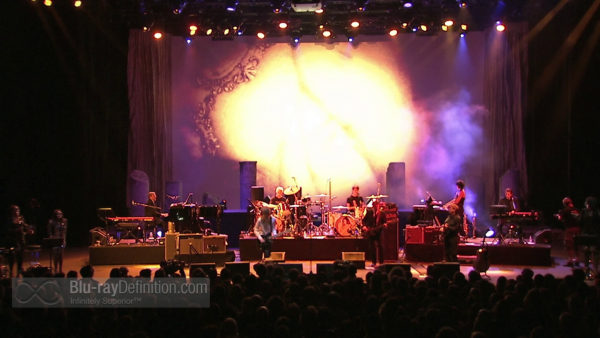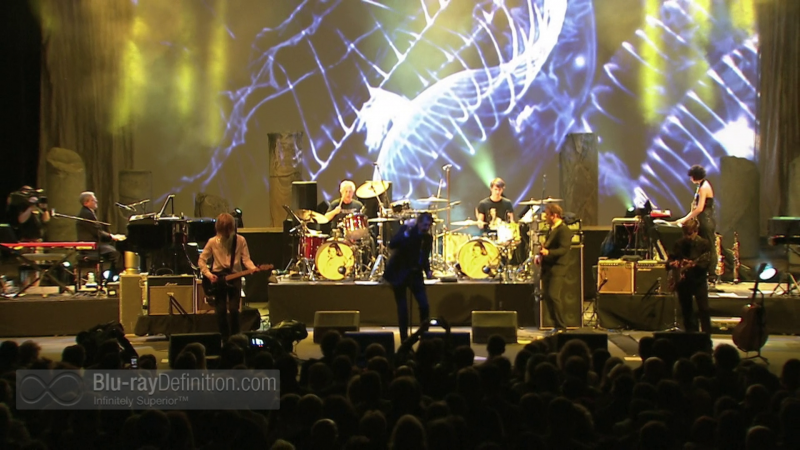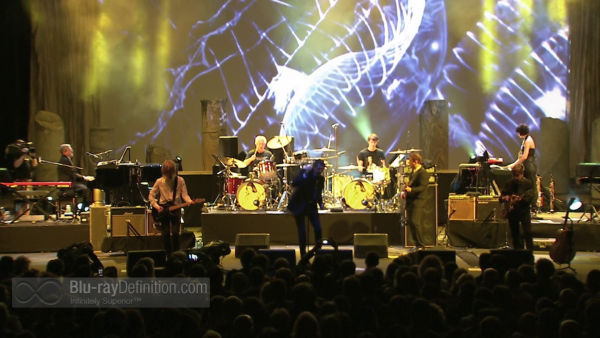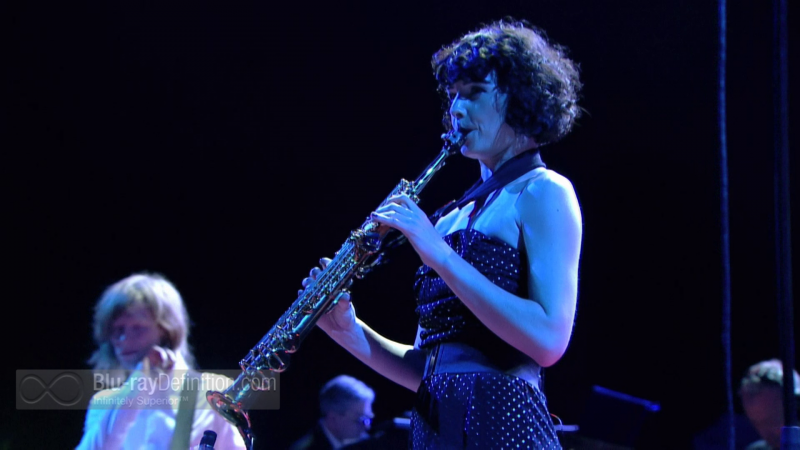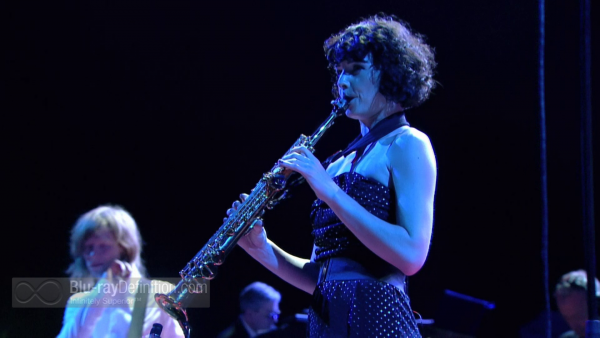 [amazon-product]B00E6F1522[/amazon-product]
[amazon-product]B00E6F154A[/amazon-product]