– –

The Film
[Rating:3/5]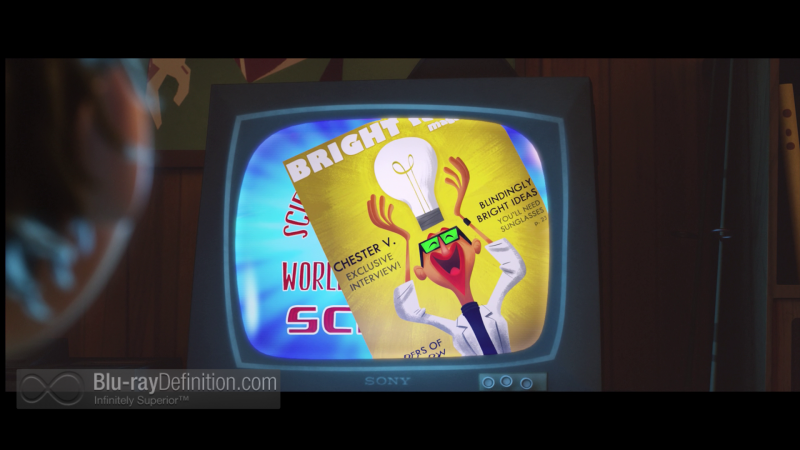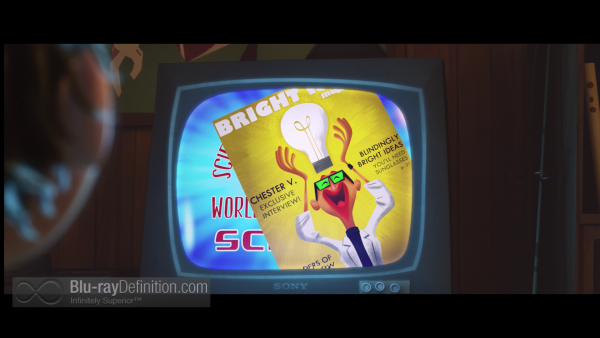 Cloudy with a Chance of Meatballs 2 picks up where its predecessor left off, bringing back all the primary characters from he previous film as well. Inventor Flint Lockwood (Bill Hader) is invited to join the mega-corporation Live Corp. to work for his childhood idol Chester V (Will Forte) with the chance to earn a spot as one of the company's inventors making devices that help change the world. Arriving in San FranJose with his father Tim (James Caan), his friend and sweetheart, meteorologist Sam Sparks (Anna Faris), and friends Brent (Andy Samberg), Manny (Benjamin Bratt), Earl (Terry Crews) and his talking monkey Steve (Neil Patrick Harris), Flint initially finds disappointment as none of his inventions earn him a coveted spot as a company inventor. He does get a chance to help out his hero Chester V anyway when he finds out that his food creating invention is still operational and has been cross-breeding animals and food, creating zany "foodimals" like shrimpanzees and tacodiles. With the creatures threatening to cross the water from their island and make landfall on the mainland. So Flint and his group of friends and father must go over there, shut down the machine and stop the foodimals. Of course, all is not as it seems, and Chester V may have some secret, nefarious plans.
The idea of the foodimals is a fun one that seems to fit in in this zany world, but this sequel just does not live up to the expectations set by the original. Lost here is any sense of story building. We pretty much sense the direction the story is heading in from the early stages, and we never have a sense of tension or drama. Secondly, the humor relies too heavily on physical slapstick and some crude bathroom humor and not enough on intelligence to get a laugh.
That said, the animation is astounding. Sony Animation, like its counterparts at DreamWorks and Pixar, keeps pushing the boundaries of what is possible in this genre of animation. Here, the textures are so realistic, and the foodimal chimeras look both edible and cuddly.
(Editor's Note: This Blu-ray 3D Combo Pack is marked as region-free (ABC), but the 3D disc packed in here is region-locked to region A)
Video Quality
2D HD: [Rating:5/5]
3D Effect: [Rating:5/5]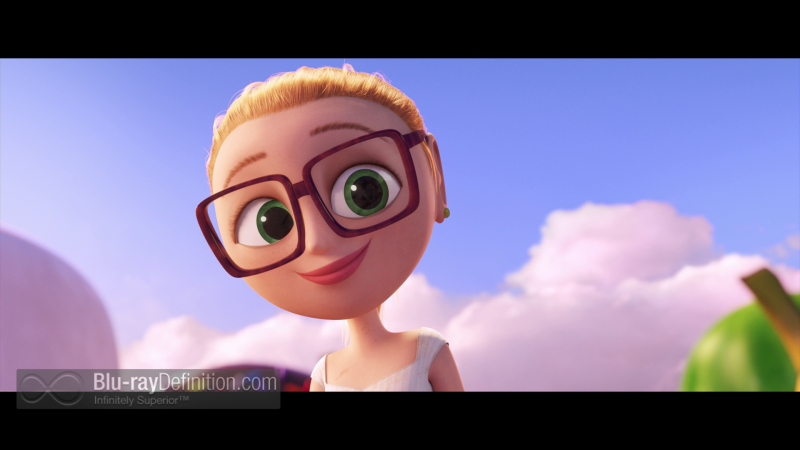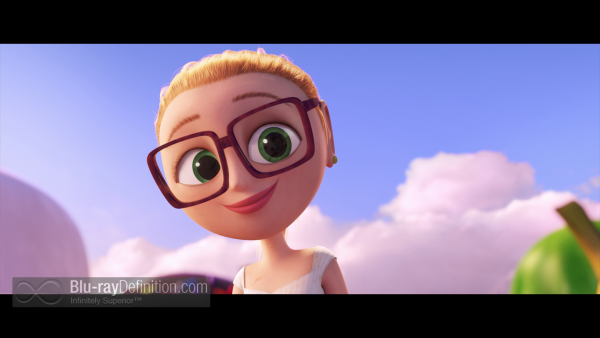 The transfer to Blu-ray of the CGI animation is impeccable. In 3D, there are a lot of moments where we get great pop-out, like when Flint Lockwood turns his laser tracker toward us. The beam from the colander-capped device literally seems like it can burn out our eyeballs. When it's not being too aggressive, it offers a natural sense of depth with very little crosstalk (on my display) and retains much of its vibrant color palette. The 2D disc is also very good, flawless in fact, with sharp detail in the animation and almost lifelike textures.
Audio Quality
[Rating:4.5/5]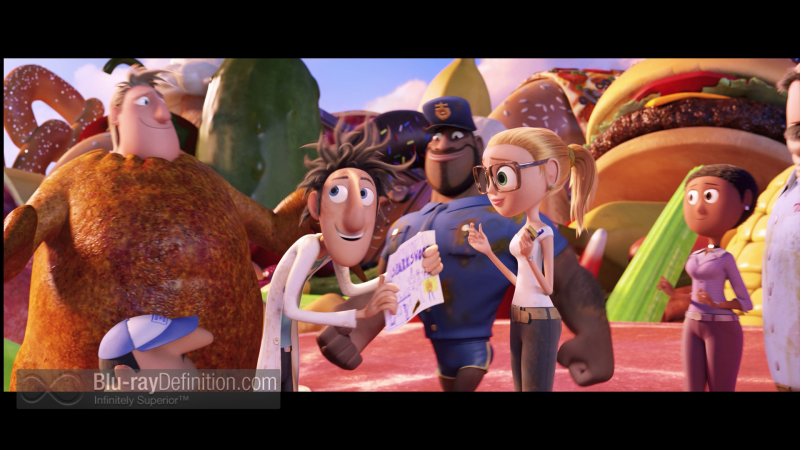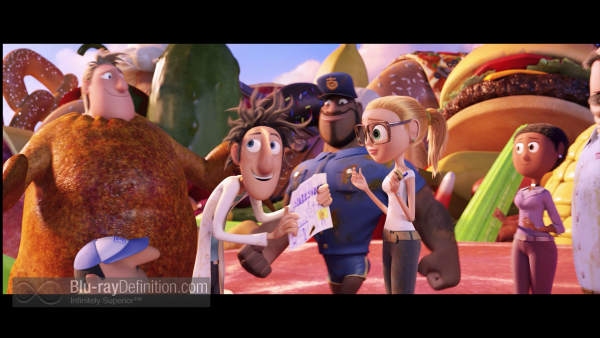 We get a natural sounding English DTS-HD Master Audio 5.1 (48kHz/24-bit) soundtrack that is evenly balanced and offers full, clean dialogue. The lows are well extended while the high end is open, airy, and relaxed.
Supplemental Materials
[Rating:4/5]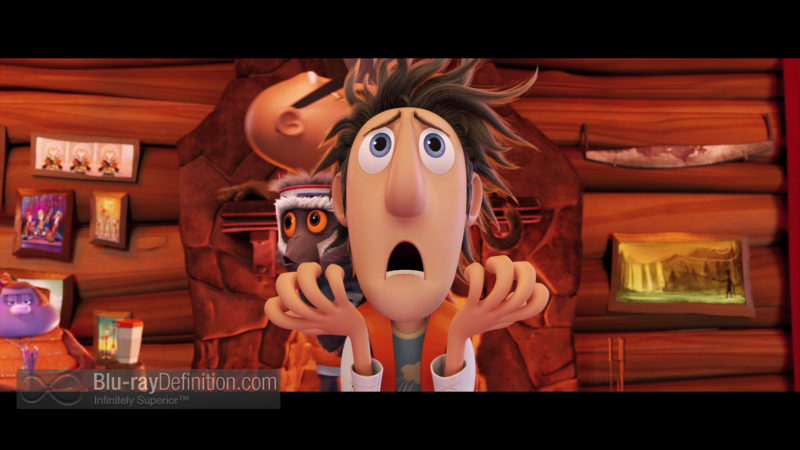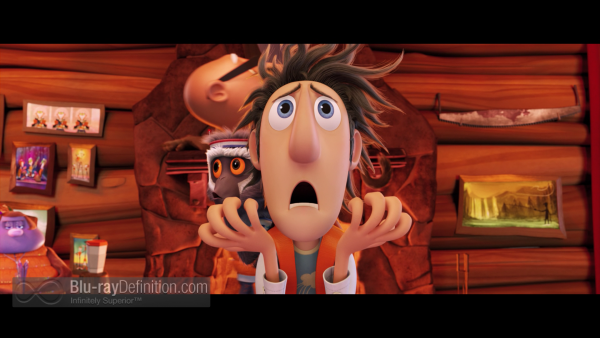 This set is stuffed with worthwhile extras, including a few animated shorts and several production featurettes.
The supplements:
DVD
Digital HD UltraViolet
Filmmaker Commentary
Blu-ray 2D Only:

Mini-Movies (1080p/24; 00:22:03):

Steve's First Bath
Super Manny
Attack of the 50 Foot Gummy Bear
Earl Scouts

Deleted Scenes (1080p/24; 00:02:20):

Barb Picks Up Flint
Flint Prepares for His Mission
Tunnel to Flint's Lab
Brent's Toes

Production Design: Back in the Kitchen (1.78:1; 1080p/24; 00:06:50)
Cloudy Cafe: Who's on the Menu (1.78:1; 1080p/24; 00:06:53)
Anatomy of a Foodimal (1.78:1; 1080p/24; 00:06:04)
Awesome End Credits (1.78:1; 1080p/24; 00:06:09)
La Da Dee Music Video – Cody Simpson (1.78:1; 1080p/24; 00:03:25)
Making of the La Da Dee Music Video (1.78:1; 1080p/24; 00:00:59)
Building the Foodimals (1.78:1; 1080p/24; 00:03:50)
Delicious Production Design (1.78:1; 1080p/24; 00:05:11)
The Mysterious Sasquash (1.78:1; 1080p/24; 00:03:08)
The Definitive Word
Overall:
[Rating:4/5]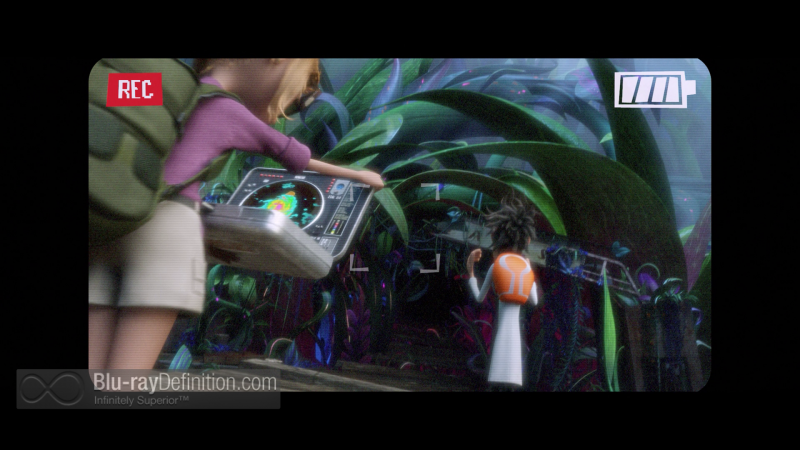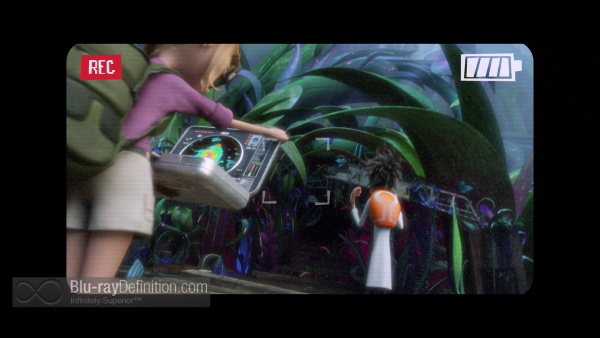 Cloudy with a Chance of Meatballs 2 is a magnificently animated film that effectively uses the 3D format, offers up some good humorous moments, and pushes teamwork and friendship. Still, the film fails to live up to the best of what made the original a success and tends to drag a bit in places.
Additional Screen Captures
[amazon-product]B00GZ76O5W[/amazon-product]
[amazon-product]B0090SI39I[/amazon-product]
[amazon-product]B00FDVX0DA[/amazon-product]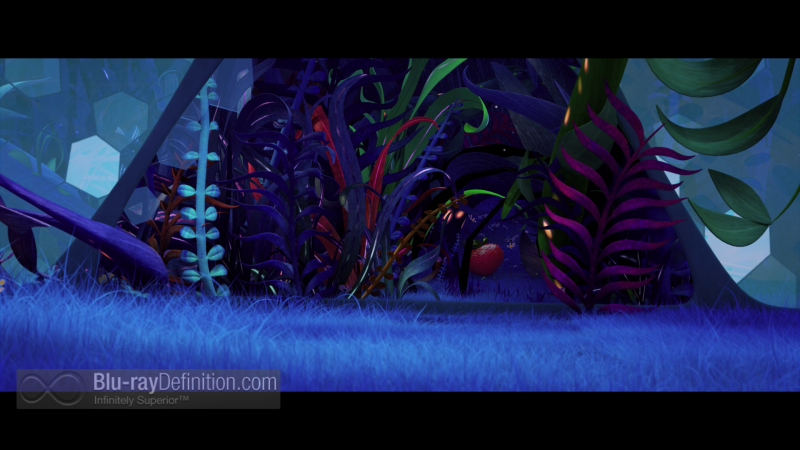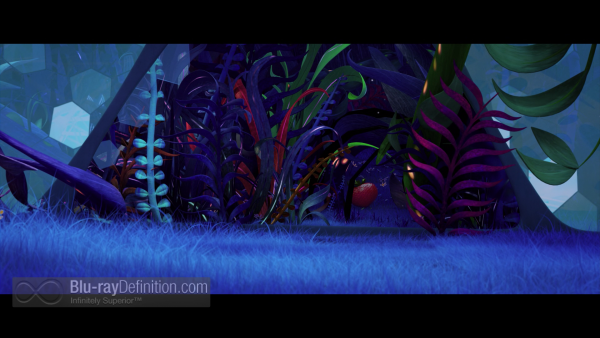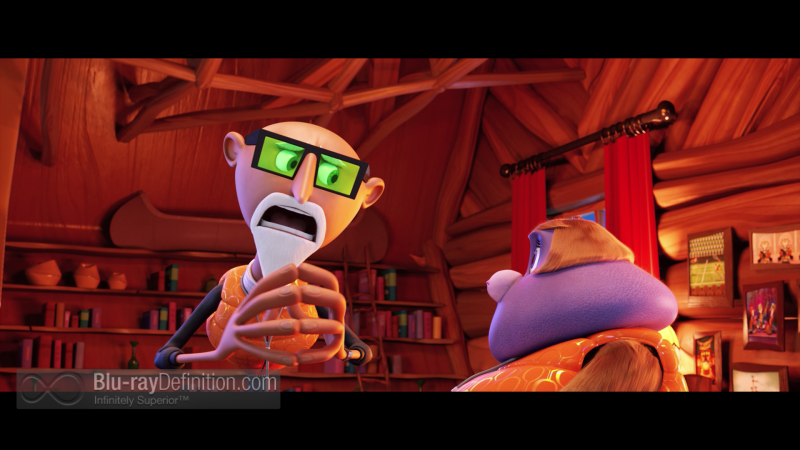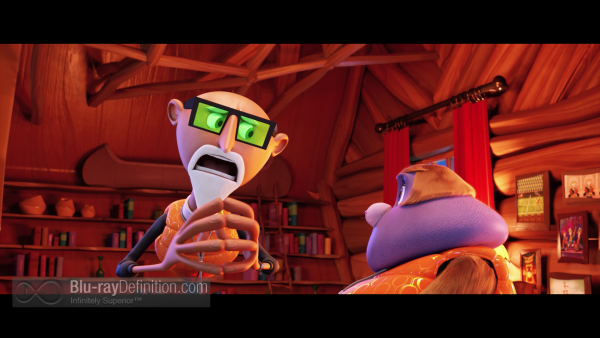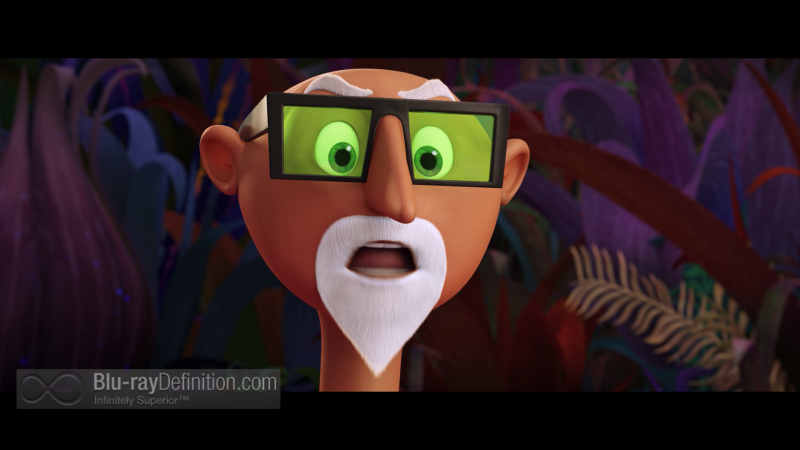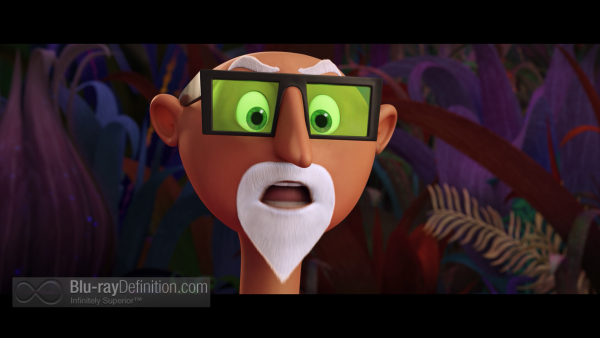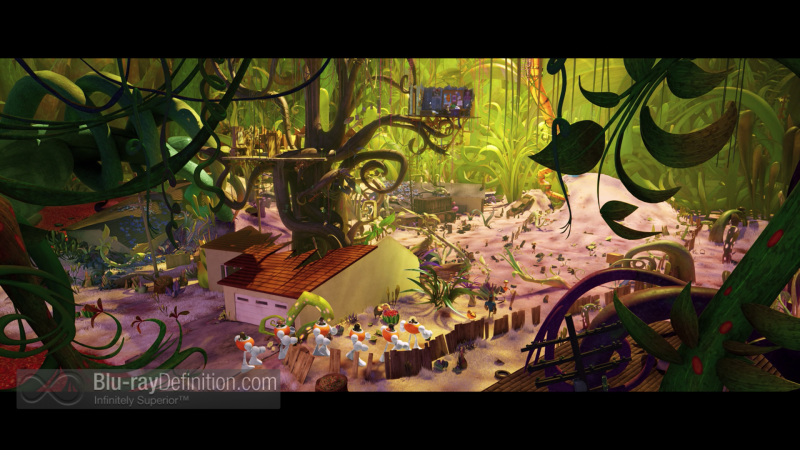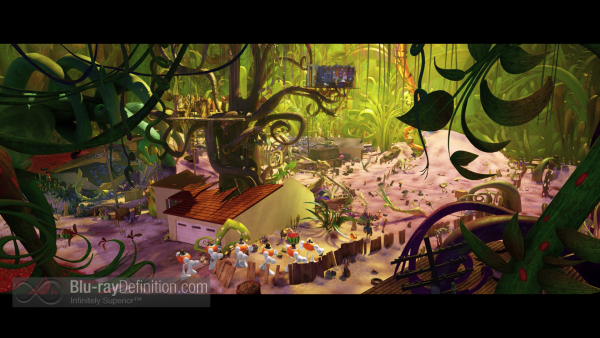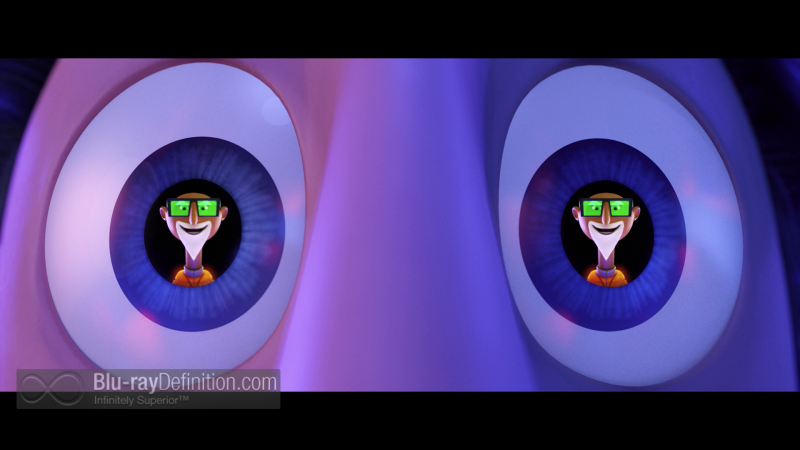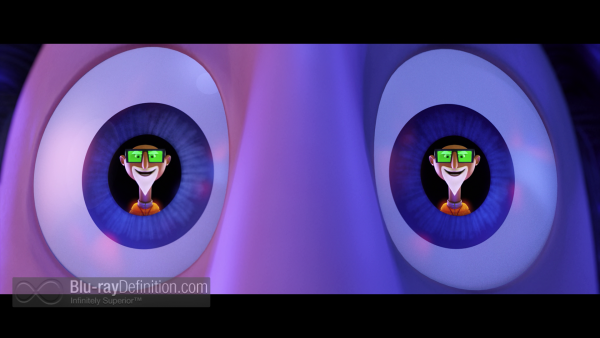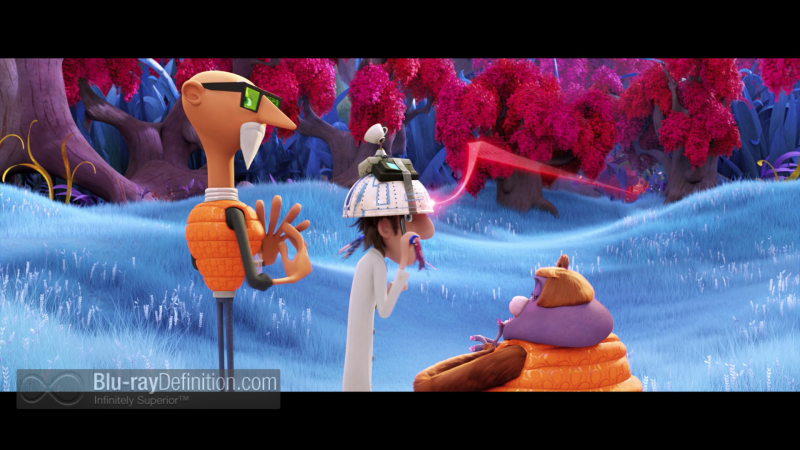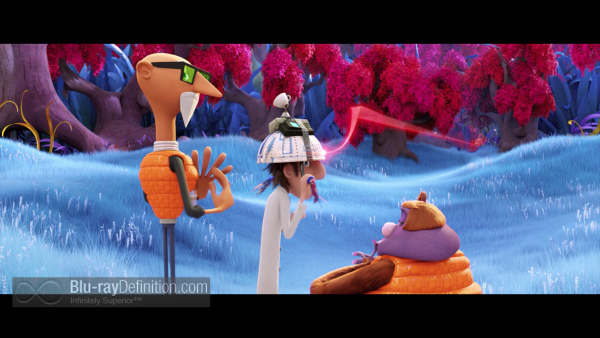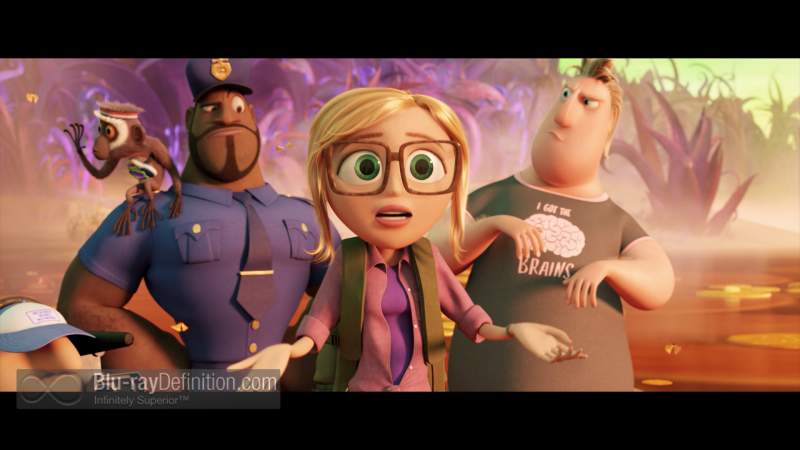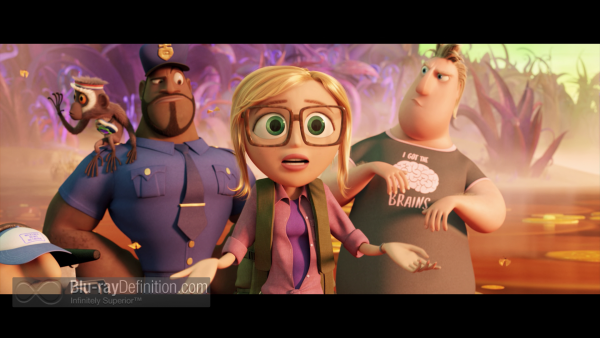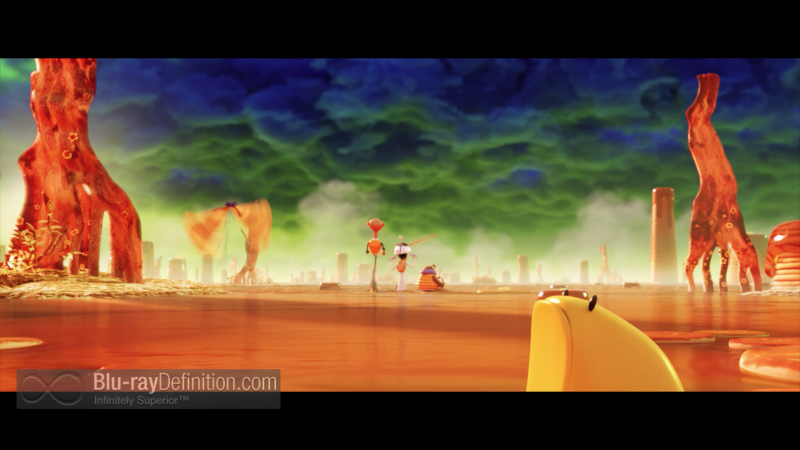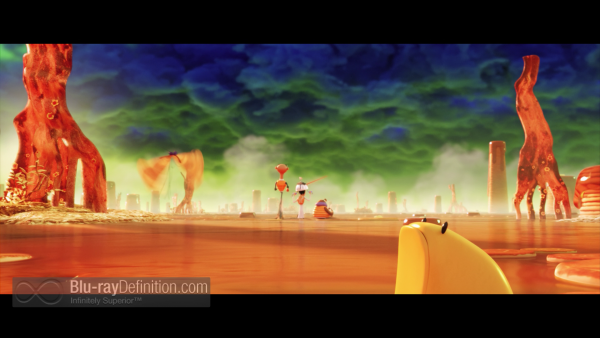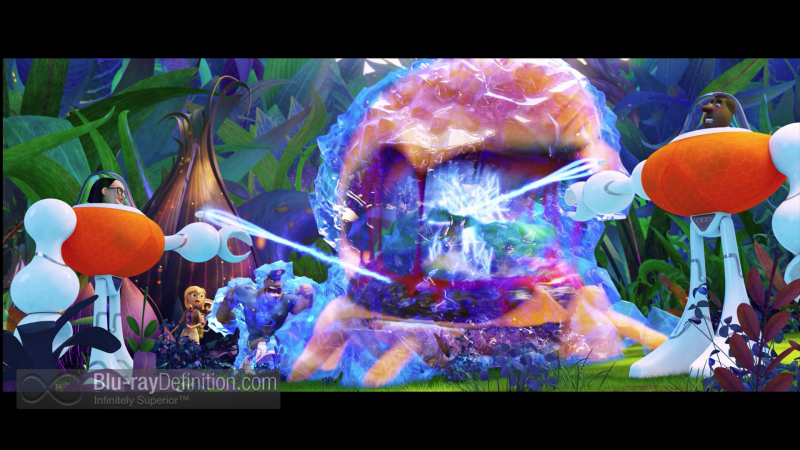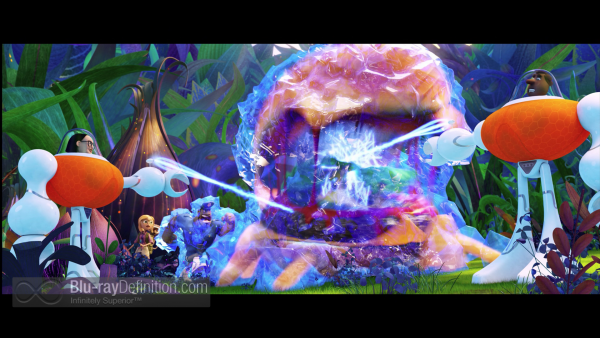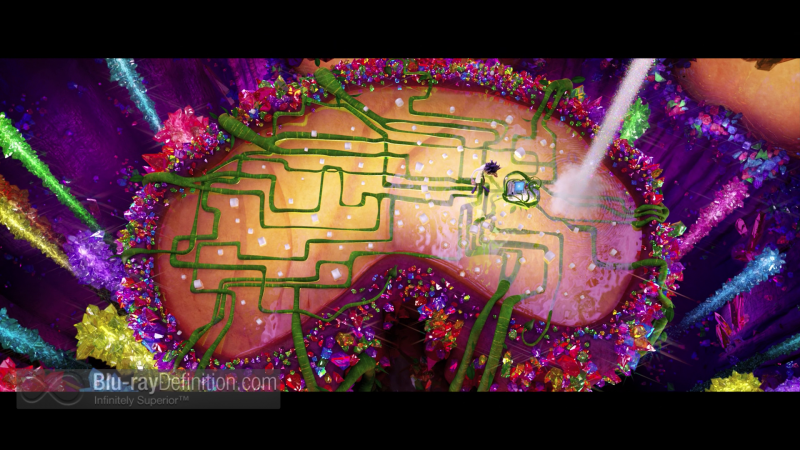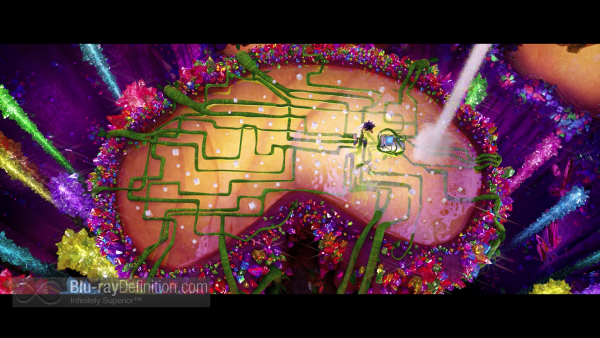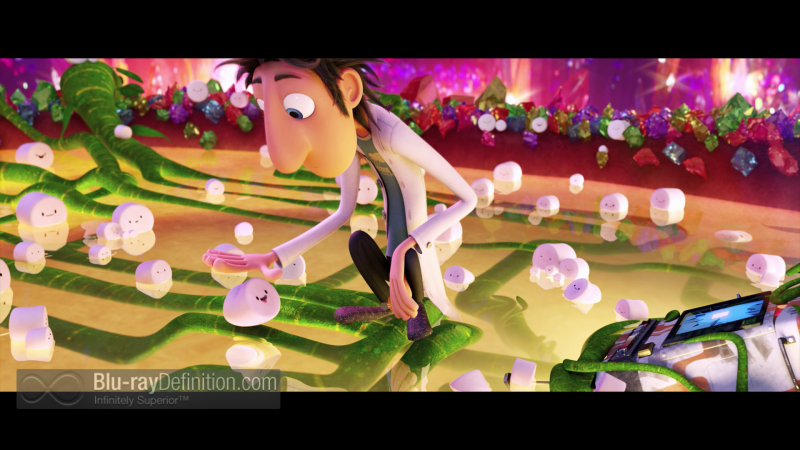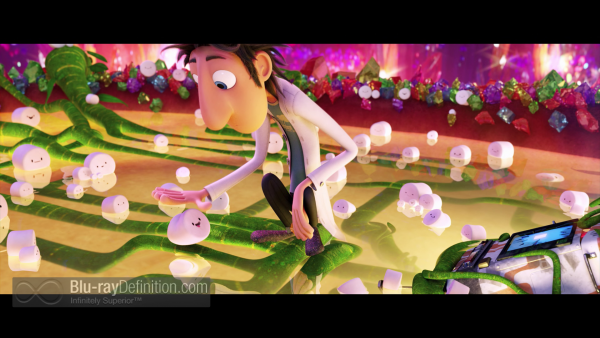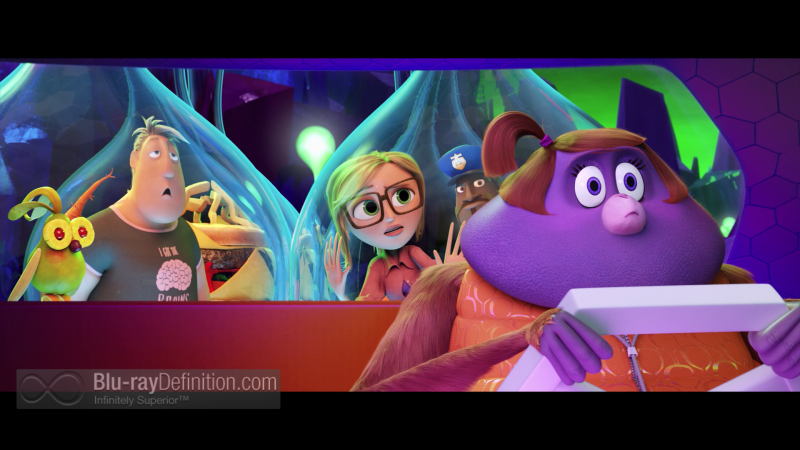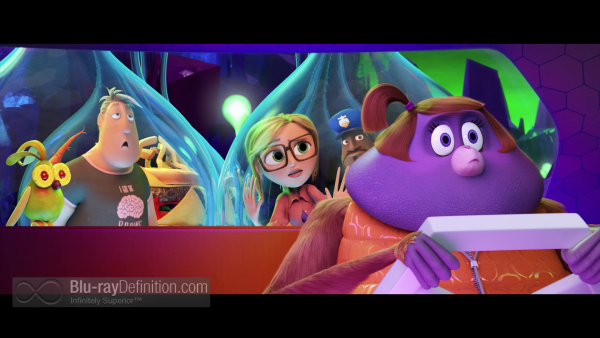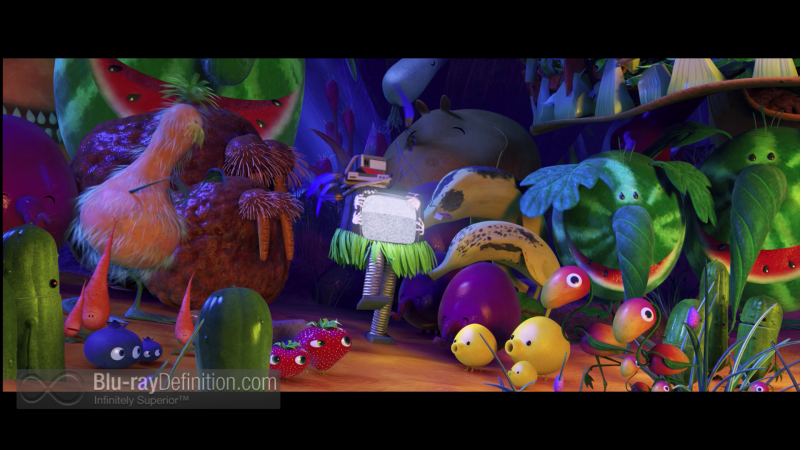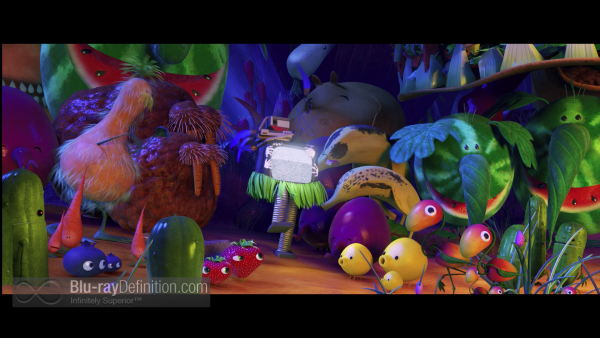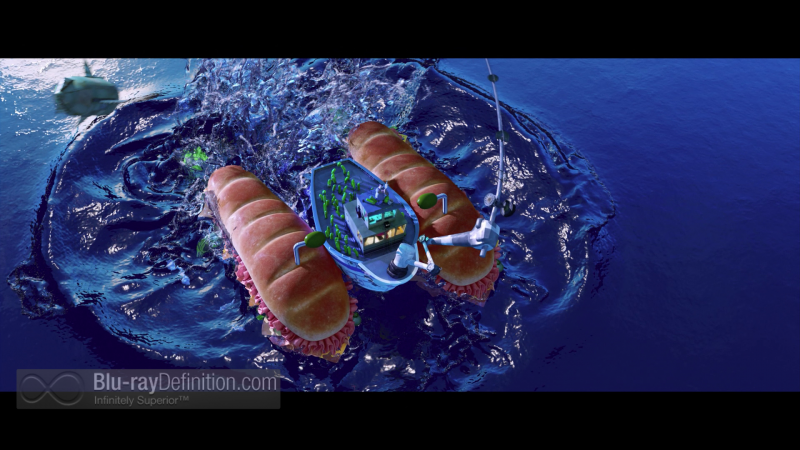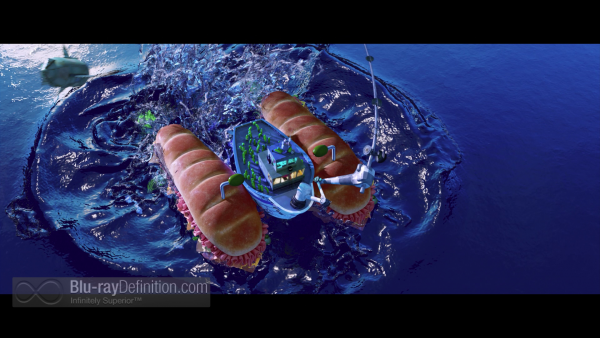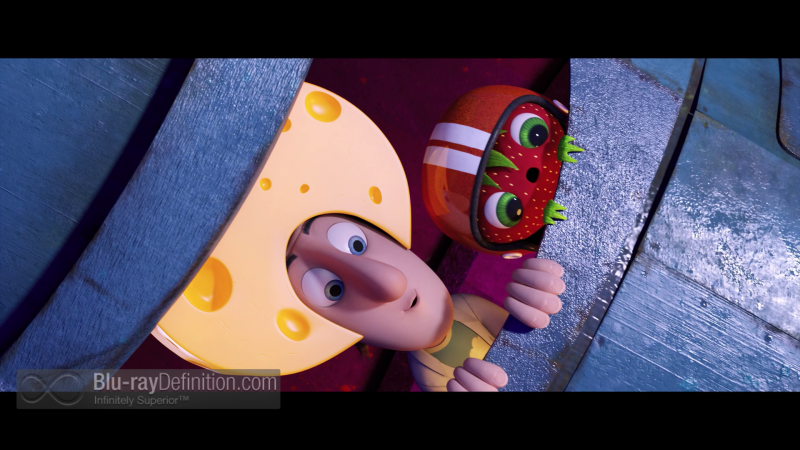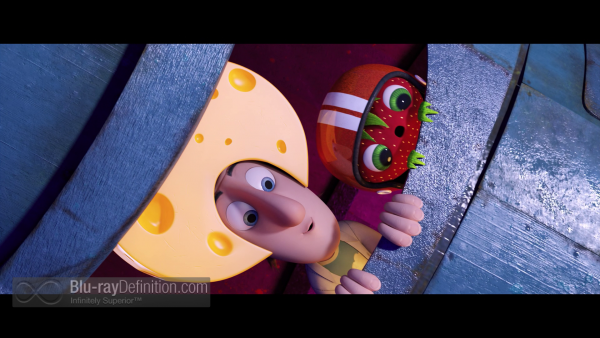 [amazon-product]B00GZ76O5W[/amazon-product]
[amazon-product]B0090SI39I[/amazon-product]
[amazon-product]B00FDVX0DA[/amazon-product]