– –
The Film
[Rating:4/5]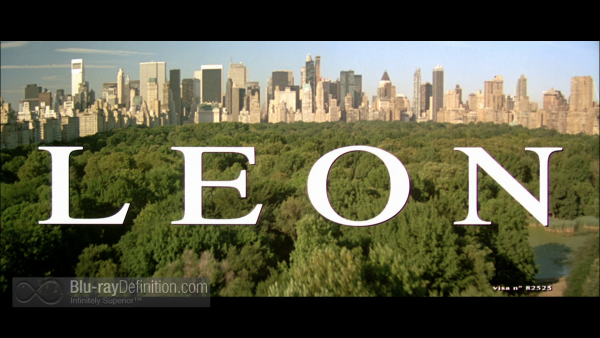 In 1994, Luc Besson had already made a name for himself as a filmmaker internationally through his work on the films Nikita and La Grand Bleu. If there was any mark against him, it was that his work was often criticized for being all gloss, no substance, and overly violent. Surely Nikita, or La Femme Nikita as it is known in the US, might easily fit that description. The world, then, was not quite prepared for what was still to come from the writer/director in the form of Léon (known in the US as The Professional).
Léon is French director Luc Besson's, slickly stylized and controversial 1994 film about an Italian hitman or "cleaner," Léon, who befriends a young 12-year-old girl, Mathilda (Natalie Portman) after her entire family is killed by crooked DEA agents. When he takes the girl into his apartment to save her from the men looking to kill her, the two quickly develop a bond and the young girl is drawn to the lonely hitman, asking him to train her as a cleaner.
As the two grow closer together, Mathilda professes her love for Léon, and begins to try to seduce him into taking her virginity and also tries to hire him to kill the men who killed her family. Natalie Portman, in her first starring role, displays a talent far beyond her years here and certainly hints at things to come (notwithstanding the Star Wars prequels). In fact, in the supplements on this disc, Portman explains how landing this role helped her to avoid the typical child star trap of doing kids movies, as she would from this point on be viewed as an "adult" leading actress.  I would be remiss to not also point out Gary Oldman's typically strong character performance as the corrupt and murderous, drug addicted DEA agent Stansfield.
What makes Besson's film controversial, obviously, is the awkward, to many, sexual overtones of the relationship between the precocious young Mathilda and the unsuspecting Léon. Initially, the longer, so-called, "international version" of the film, which contained some 33-minutes of additional scenes exploring the relationship between Mathilda and Léon was available only in Japan. Eventually, the extended edition was released to DVD and laserdisc, but, alas, only in Europe and Japan. Anyone who has seen the extended version of the film knows that it is superior to the gutted version that, for many years, was the only one made available to US consumers.
Altogether, this extended version of Léon not only makes for a great action film, but, even more, a wonderful character study and exploration of human sexuality, loneliness, friendship and love that crosses all boarders and boundaries. It's not a film for prudes or the squeamish, but with that being said, its controversy has been far too played up. It's a quiet film about two unusual people brought together by extraordinary circumstances and it is definitely some of the best of Besson's work.
Video Quality
[Rating:4/5]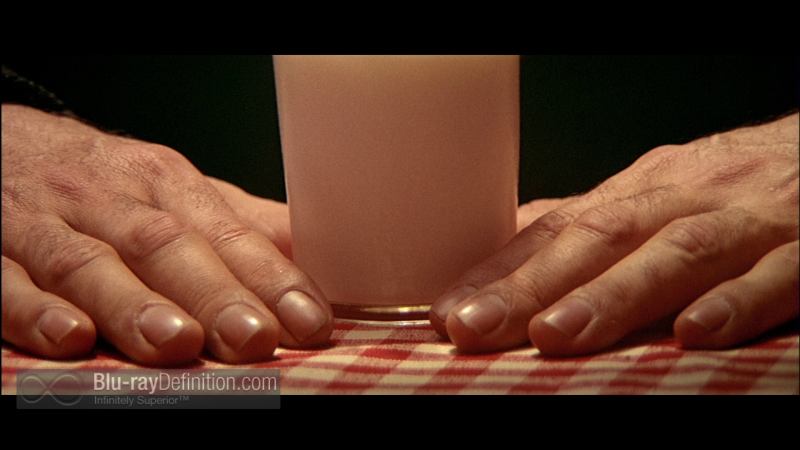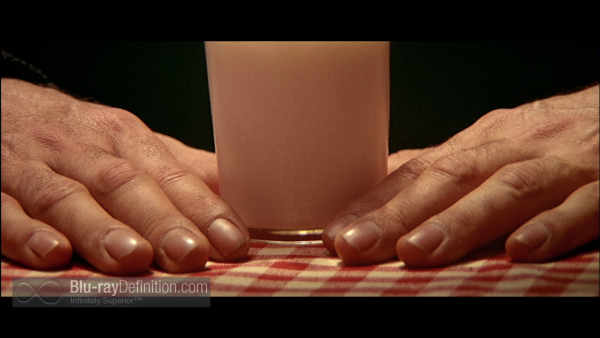 This appears to be the identical transfer to Blu-ray that appeared on the October 2008 German Blu-ray Steelbook release from Kinowelt. I've downgraded my initial rating since then as there are some problems here with black crush and clipping of the white levels that some people may take issue with. If you're really nitpicking, you may even come across some HD-VNR anomalies (if you look really closely), such as in the scene early on where Natalie Portman is on the telephone with her school's headmistress. The stretching telephone cord is mistaken for noise and part of it disappears for a moment. This is partially masked by the very bright sunlight and the rapid vibration of the cord, however, so you really have to be paying attention. Apart from that, I still find this AVC/MPEG-4 1080p encodement to be one of the most film-like, clean, and detailed for Leon.
Audio Quality
[Rating:3.5/5]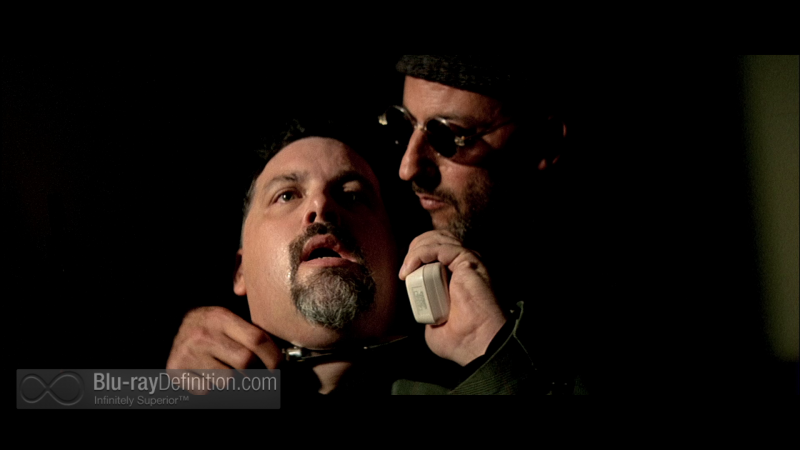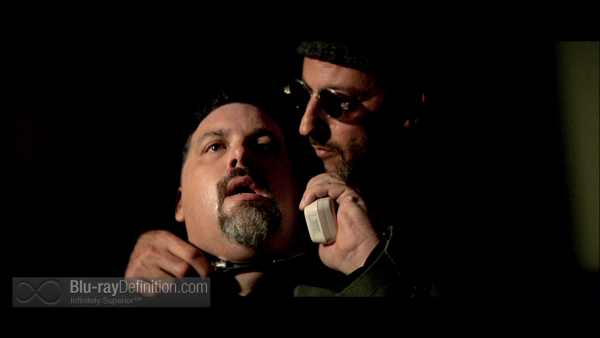 At least this Steelbook Blu-ray release from StudioCanal is upgraded over the Kinowelt version in the audio department by offering lossless English DTS-HD Master Audio 5.1 (48kHz/16-bit) and English LPCM 2.0 stereo (48kHz/16-bit) versus the Kinowelt's lossy English and German DTS-HD High Resolution 7.1 mixes. Still, the sound is only average for Leon, with a bit of a processed sound, with nothing more than some very artificial sounding reverberation in the surround channels, a bit of a boomy extension of low end, and somewhat harsh high frequencies. The dialogue is clean, full, and natural, however.
Supplemental Materials
[Rating:2/5]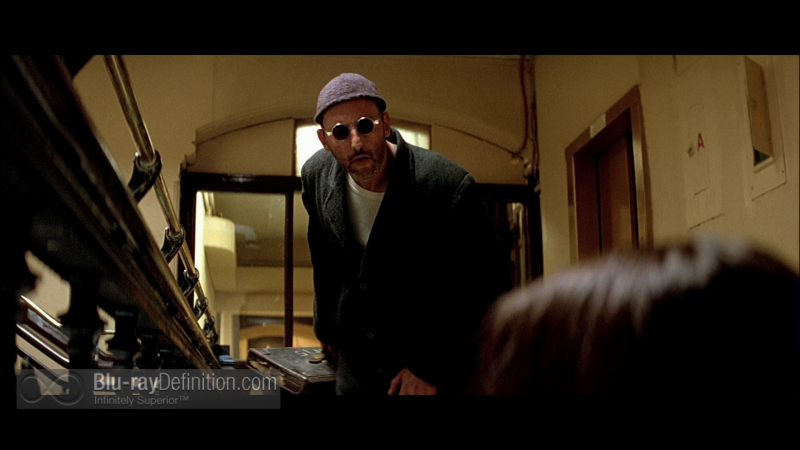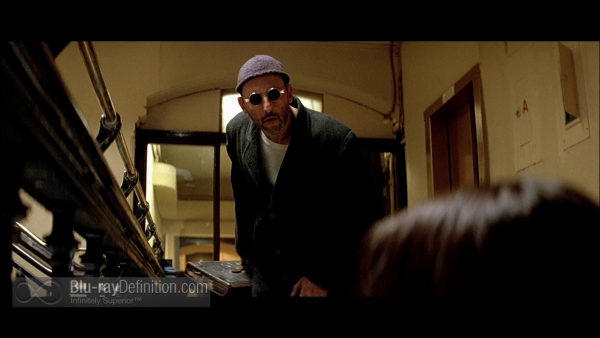 There are a disappointingly meager selection of supplements on this release. Sure, we get both the theatrical and director's cut, but apart from that, only brief interviews with Jean Reno and composer Eric Serra are included.
Director's Cut
Theatrical Version
Interview with Jean Reno (1.78:1; SD; 00:06:45)
Interview with Eric Serra (1.78:1; SD/PAL; 00:09:40)
The Definitive Word
Overall:
[Rating:3.5/5]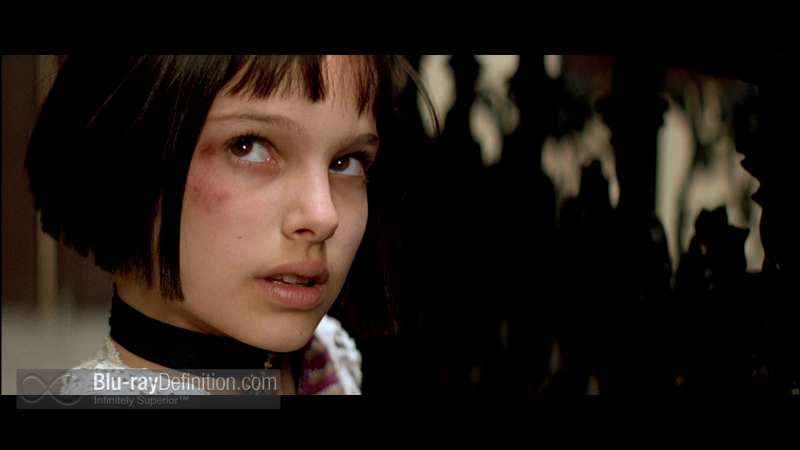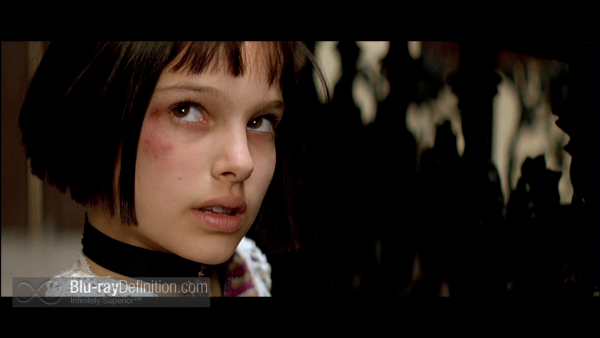 What is arguably Luc Besson's signature achievement, Leon, gets yet another release to Blu-ray, this time from StudioCanal who provide a Steelbook edition similar to the one available in Germany for several years.
Additional Screen Captures
[amazon-product region="uk" tracking_id="bluraydefinit-21″]B00GDEZLQA[/amazon-product]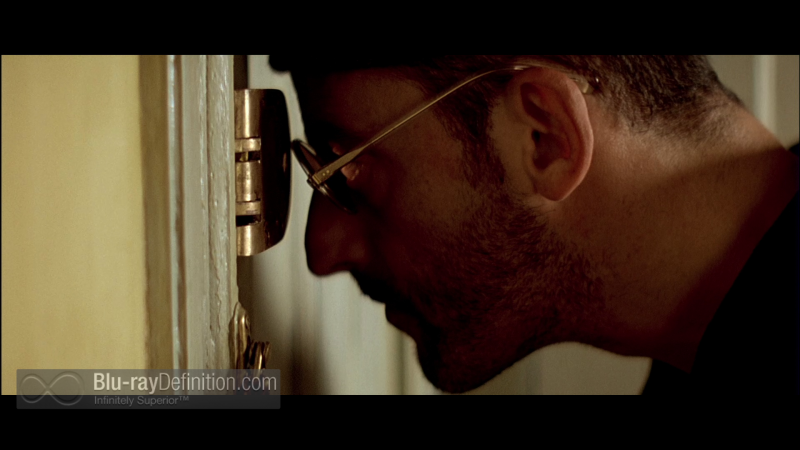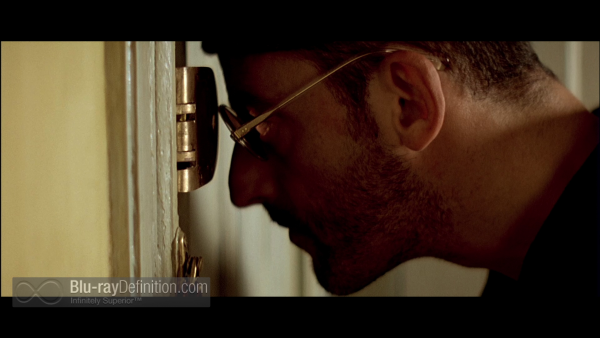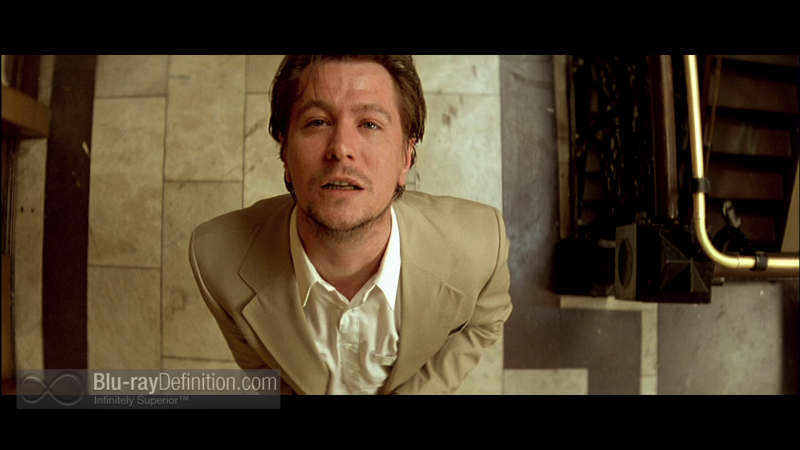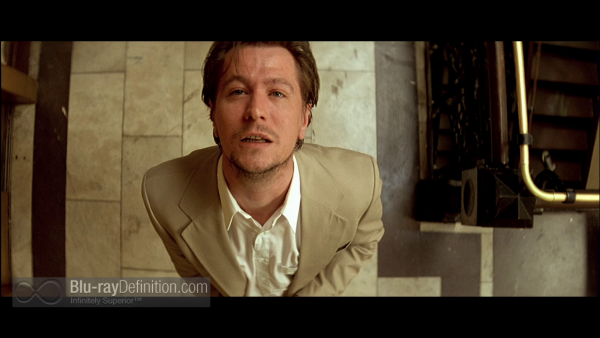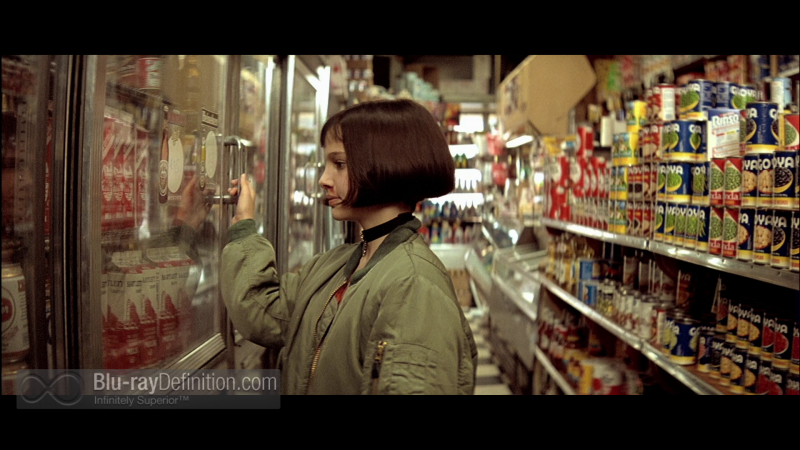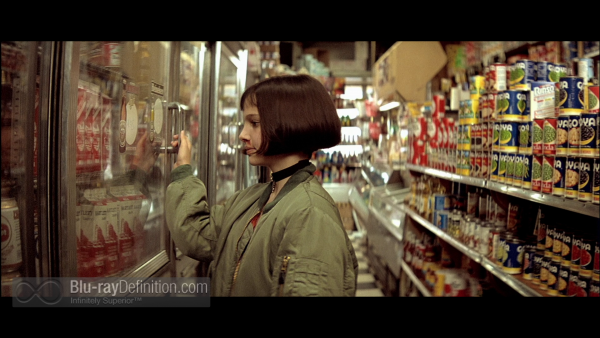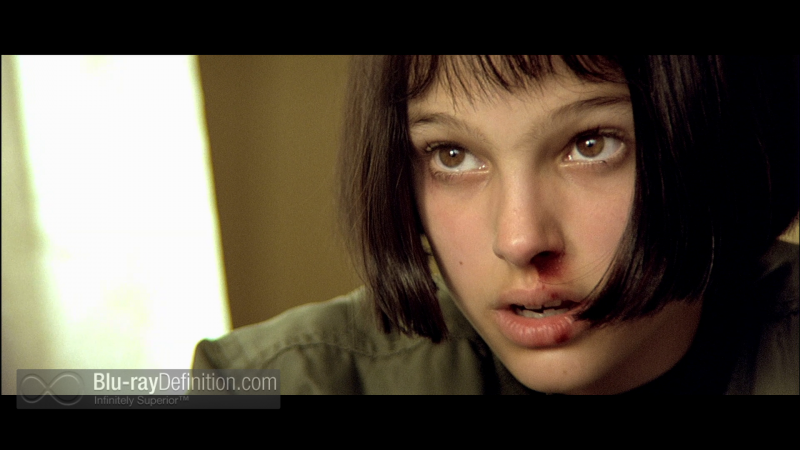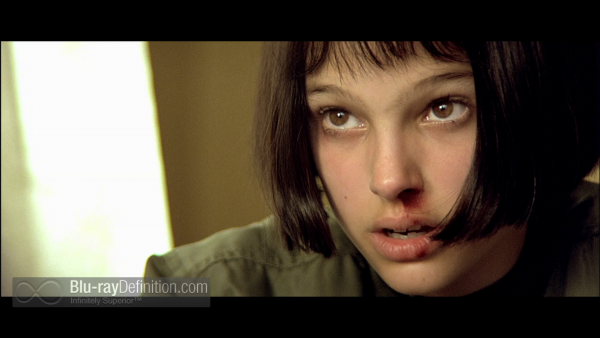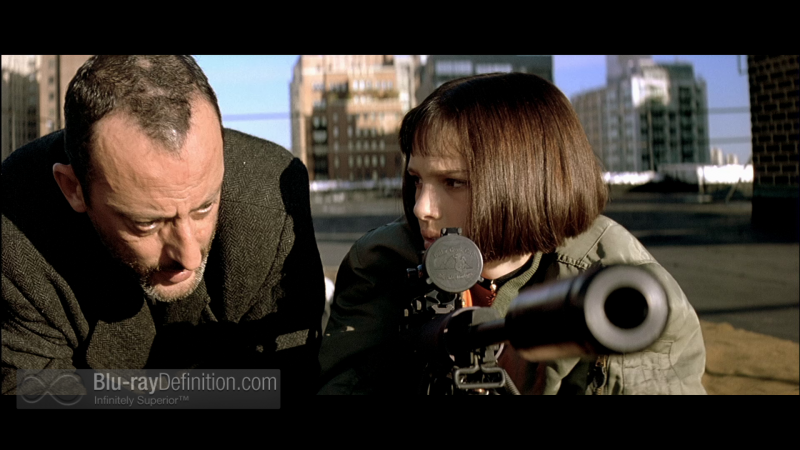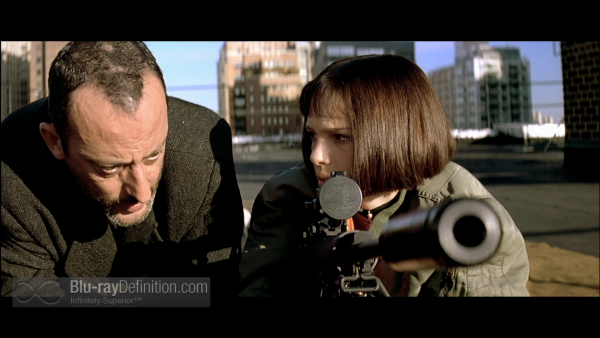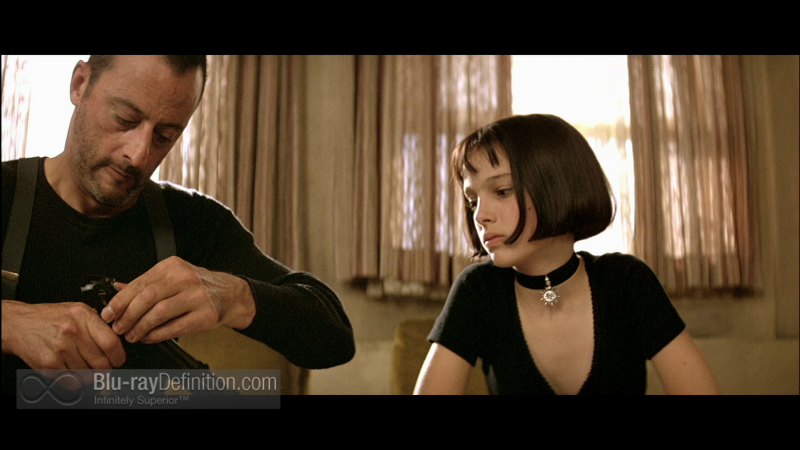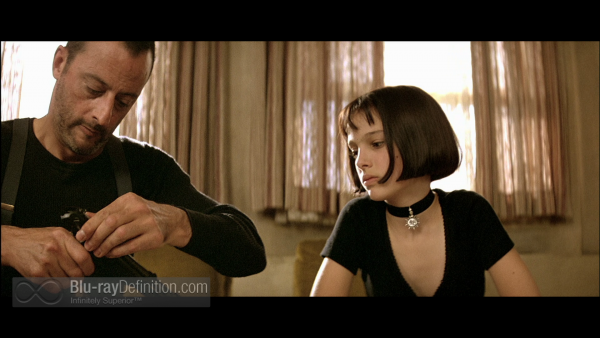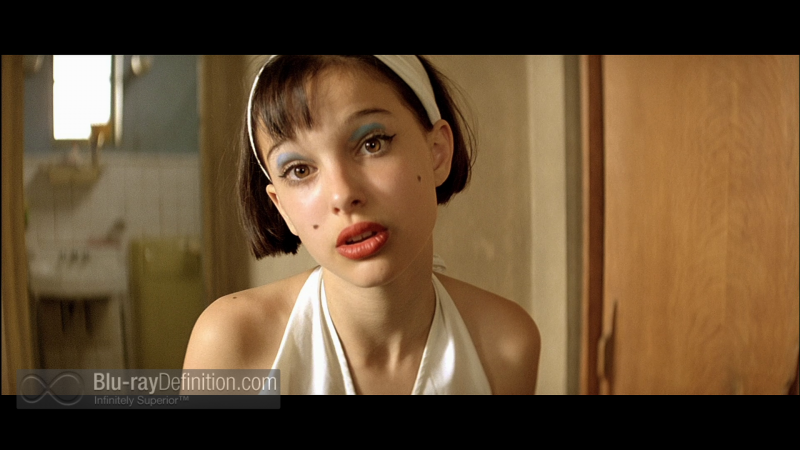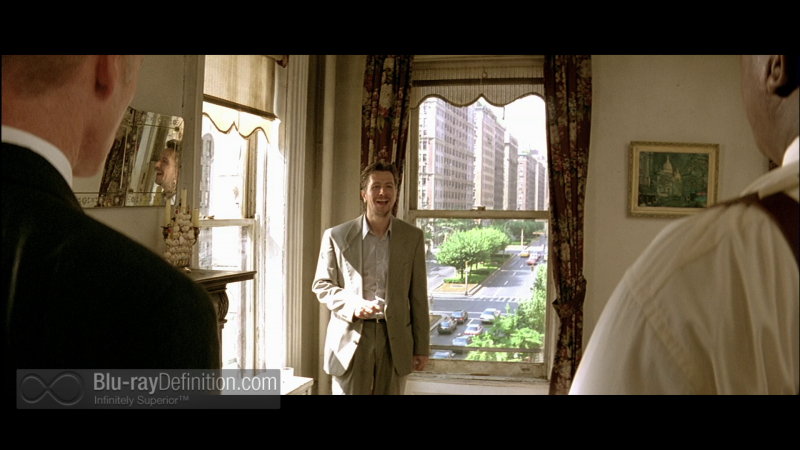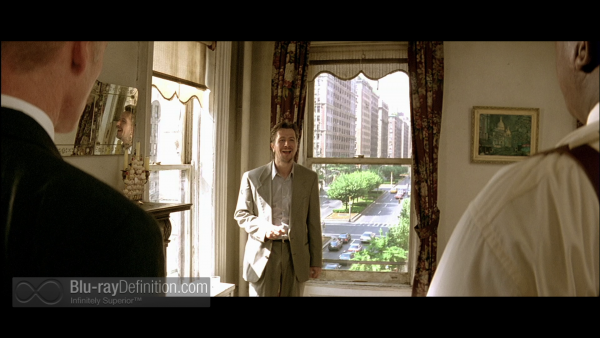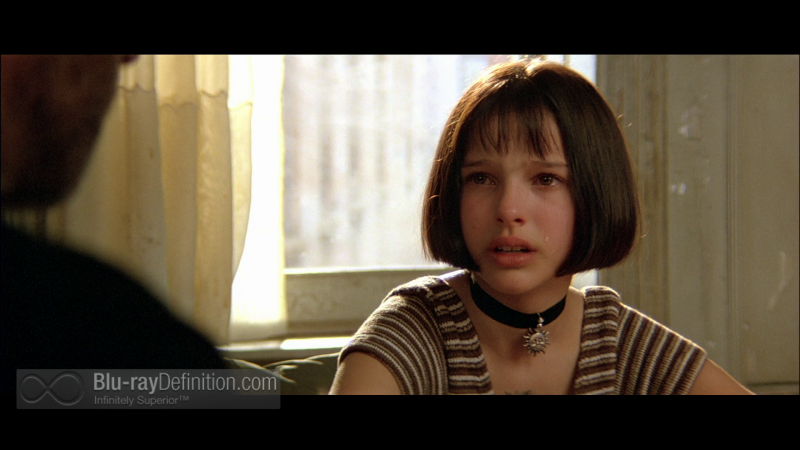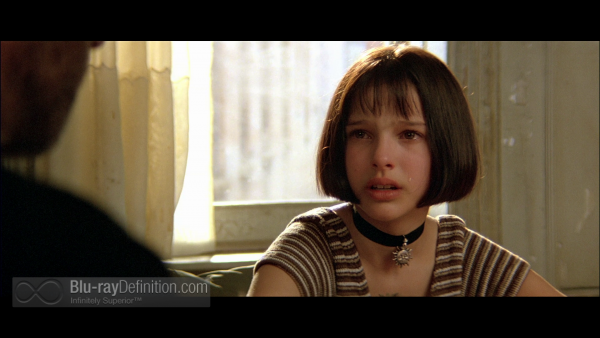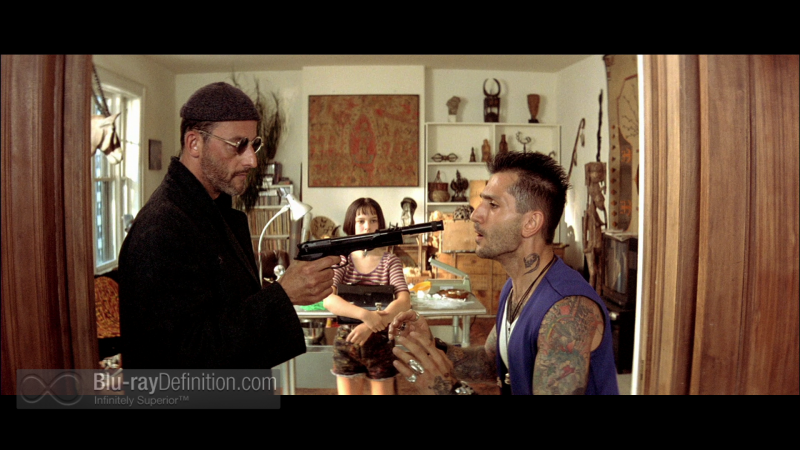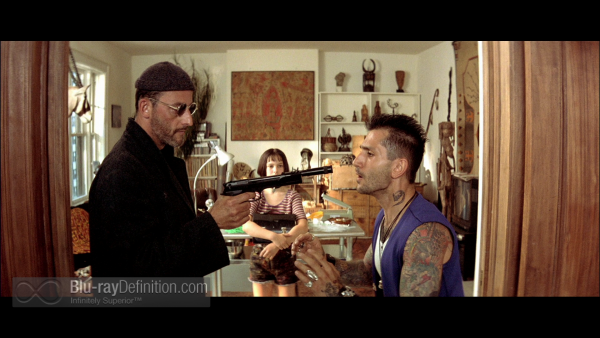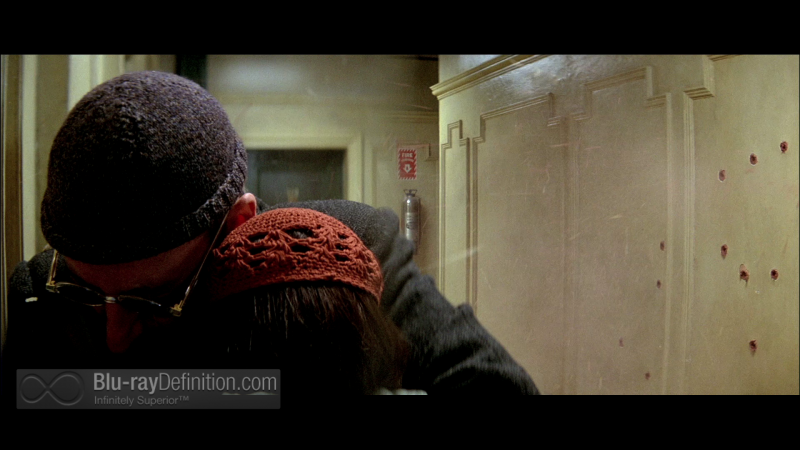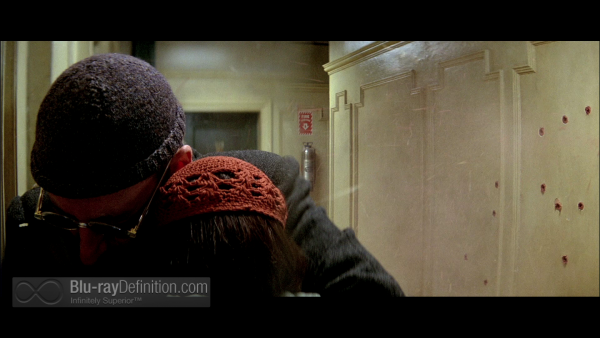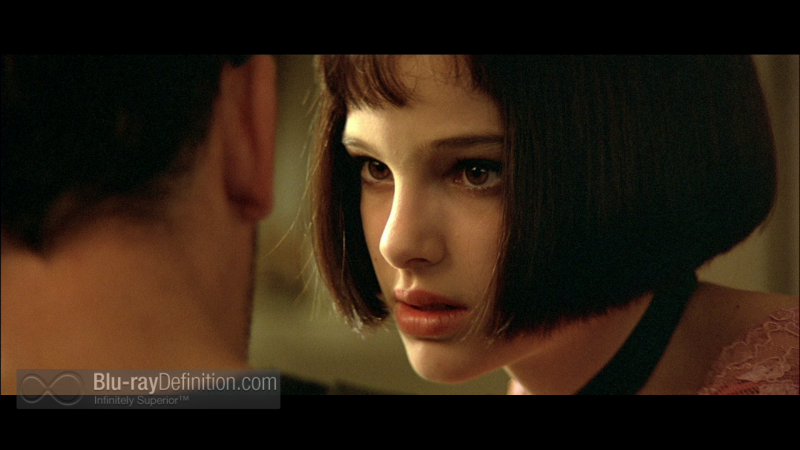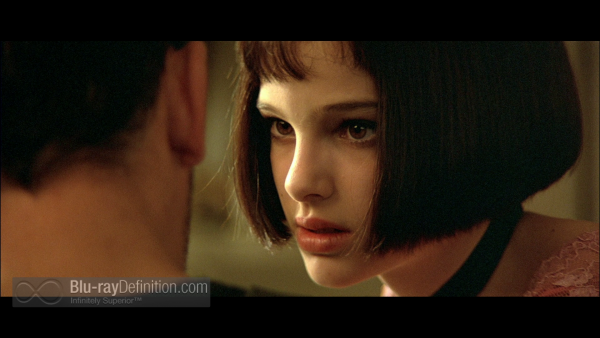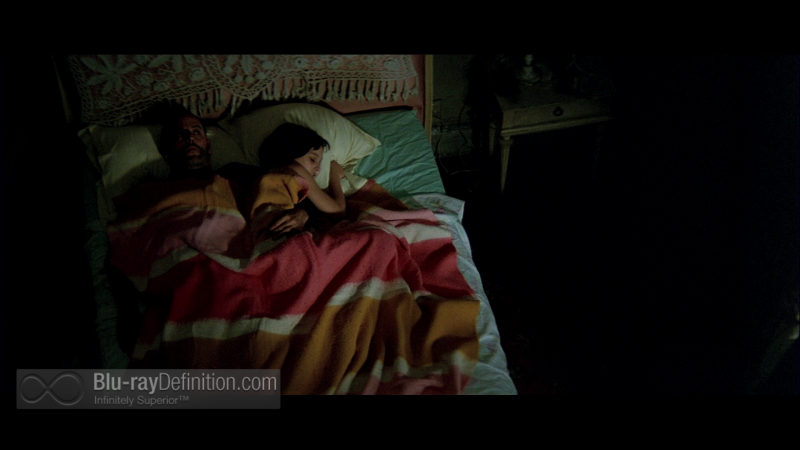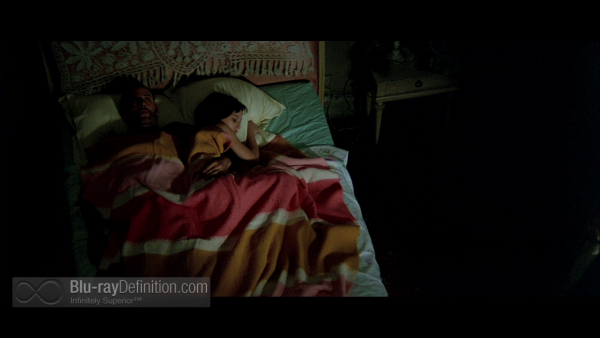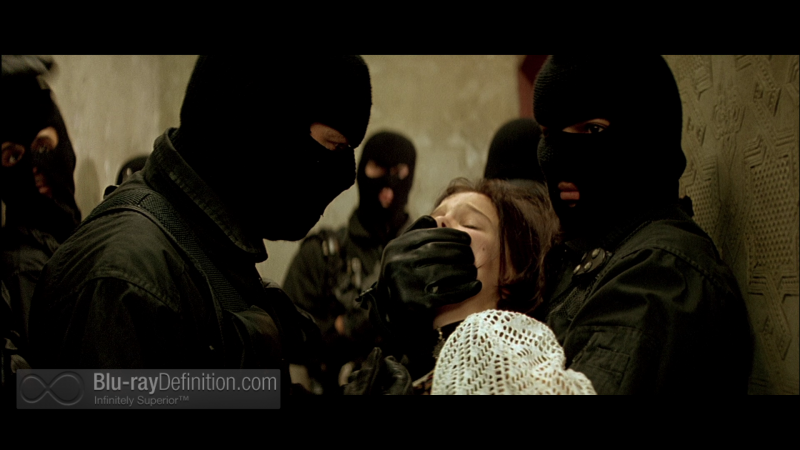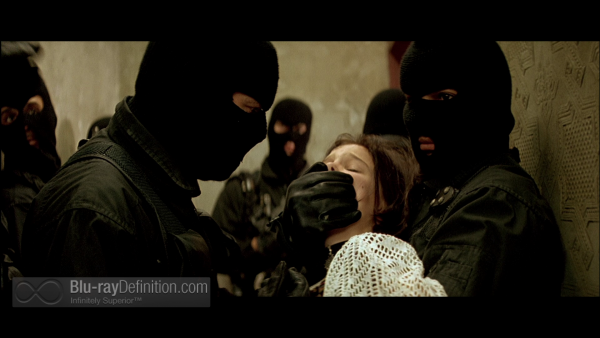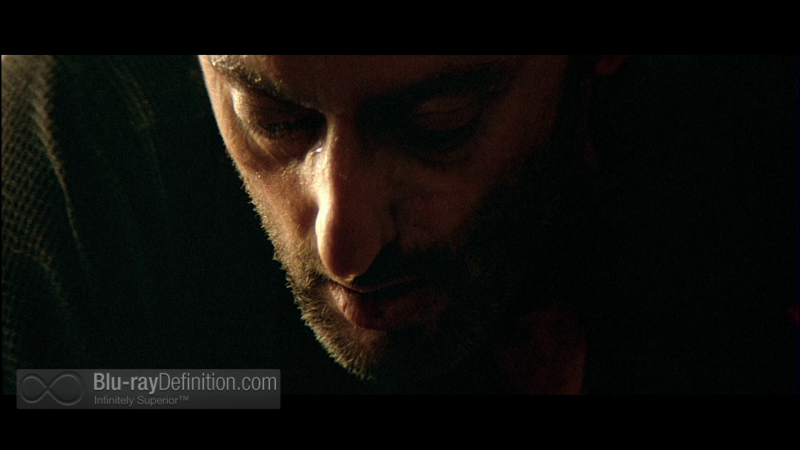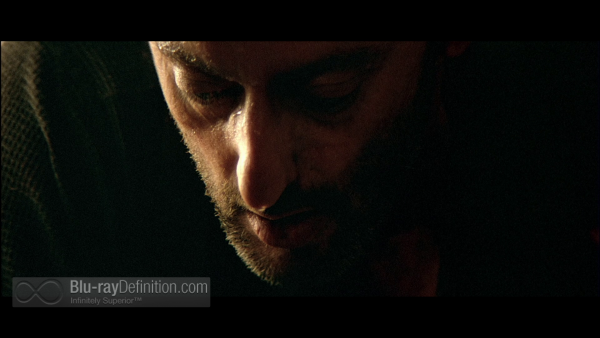 [amazon-product region="uk" tracking_id="bluraydefinit-21″]B00GDEZLQA[/amazon-product]