– –

The Series
[Rating:4.5/5]
Code:Breaker is the anime series based on the manga series written and illustrated by Akimine Kamijyo. The story follows a beautiful and popular high school girl, Sakurakoji Sakura, who sees people being burned alive by a strange guy outside a bus window while riding home one night. When she runs out to check with a policeman, no one is there and there's no trace of fire. The next morning at school, a new exchange student arrives, Ogami Rei, and Sakura is certain that he is one and the same with the person she saw the night before burning the people alive. Determined to keep an eye on him, she sticks close and soon is drawn into a world of mystery, crime, and death as she finds that Ogami is in fact an assassin with special abilities working for a clandestine government agency. He's the sixth level assassin, to be precise, with five others above him in rank according to their abilities. They work to take out criminals in Japan that are beyond the reach of the usual system of justice. Despite Sakura's efforts to keep Ogami from killing, she eventually begins to realize that there is much evil in the world and that maybe what Ogami is doing is for the best. She still wants to try to keep him from killing as much as possible, but things take a turn when one of the Code:Breakers goes rogue and the rest of the team must gather together to stop him the only way they know how – by killing him.
This series doesn't fall into any simple categories, which is a plus. While it does use the traditional high school setting, in a way, this is merely window dressing. None of the typical genre mannerisms are employed here, there are no constant injections of slapstick humor, no ever growing harem around Ogami, and, though we feel a growing sense of attachment between Ogami and Sakura, there's no saccharine love story here. The thematic emphasis remains the blurriness between good and bad, wrong and right. Ogami is a reluctant deliverer of justice who is resigned to his fate of being evil just like those he must eliminate. Sakura believes Ogami is fundamentally a good person, but that he must be saved from himself, from killing. Code:Breaker is a rather complex psycho-drama in the crime/thriller genre in this regard that also mixes in fantasy elements and even some political intrigue (pulling the strings of these "dogs" as they are called, are politicians way up the top of the political chain).
And the series has the animation chops to go along with its edginess. Characters designs are beautiful, backgrounds are gorgeous, and the action sequences radiate with color and a kinetic energy that mesmerizes.
Video Quality
[Rating:4/5]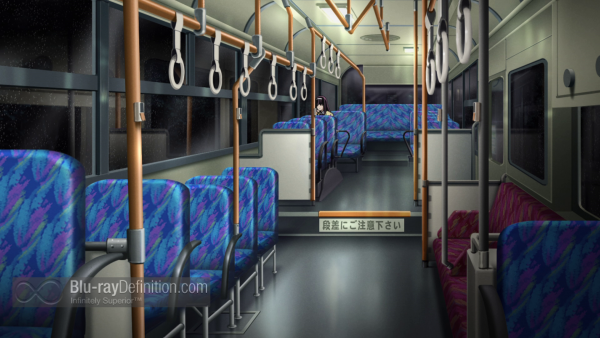 Code:Breaker comes with a solid AVC 1080p transfer of its digital animation from FUNimation. The colors and contrast are the strongest part of the presentation here, really showing some vivid saturation and deep dark fills, and primaries that really pop off the screen. Conversely, there are issues with color banding that seems to be the primary deficit in many of these anime releases.
Audio Quality
[Rating:4/5]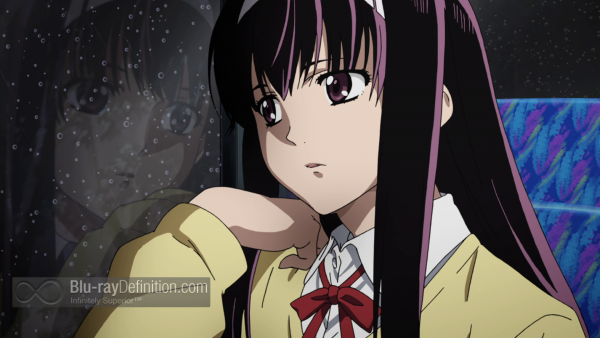 The Japanese mix is supplied in Dolby TrueHD 2.0 and the English dub in Dolby TrueHD 5.1. This is one of those rare instances where I found that the English voice cast was equally up to the task as their Japanese counterparts in conveying the characters, the added bonus is a quote fine 5.1 mix makes it a plus for dub fans. The Japanese mix is no slouch, however, and those, like myself, who usually prefer to stick with the original language won't be disappointed in the clarity and balance of sounds and musical score.
Supplemental Materials
[Rating:3.5/5]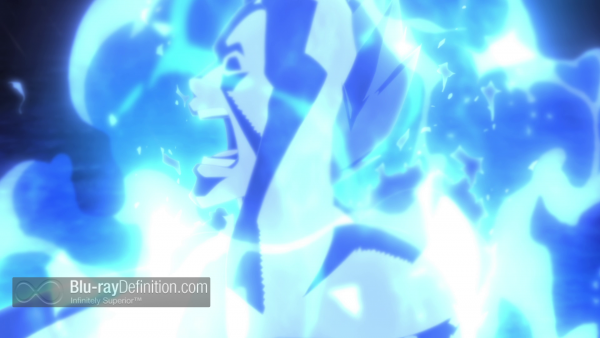 Episode 7 Commentary
Episode 12 Commentary
Japanese Commercials (1.78:1; 1080p/24; 00:01:35)
Promo Videos (1.78:1; 1080p/24; 00:11:13)
TV Spots (1.78:1; 1080p/24; 00:01:12)
Textless Opening Song "Dark Shame"
Textless Closing Song "Outsider"
U.S. Trailer (1.78:1; 1080p/24; 00:01:25)
FUNimation Trailers
The Definitive Word
Overall:
[Rating:4/5]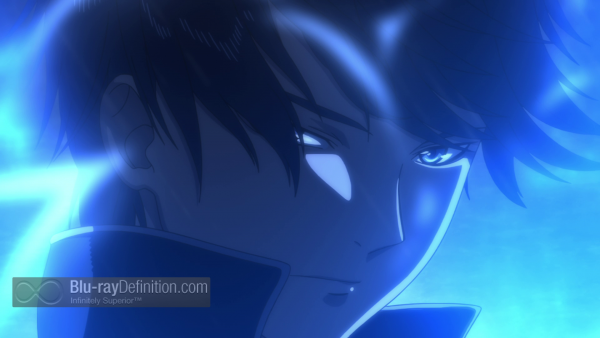 This is an A+ series that is wholly satisfying from beginning to startling end. The multiple characters, including the strong, charismatic female lead Sakura and the icy-cool Ogami, all bring their own little bit to what is a well rounded, nicely thought out series.
Additional Screen Captures
[amazon-product]B00J49R1G4[/amazon-product]
[amazon-product]B00J49R16O[/amazon-product]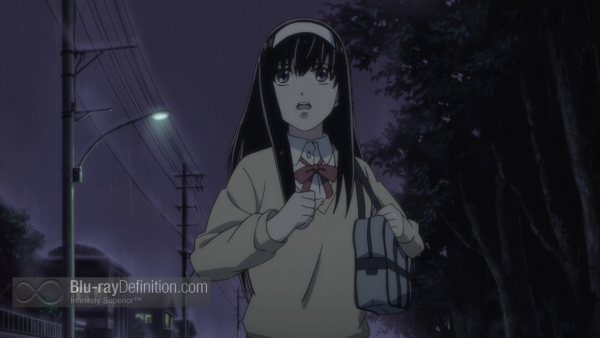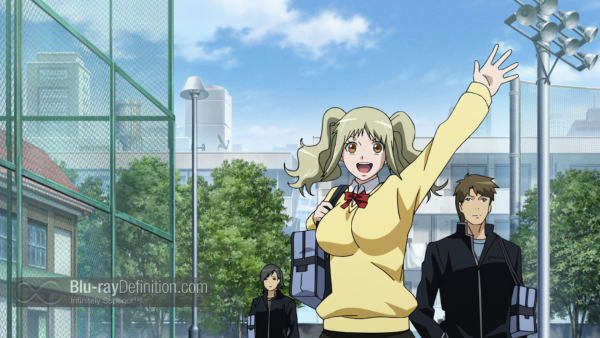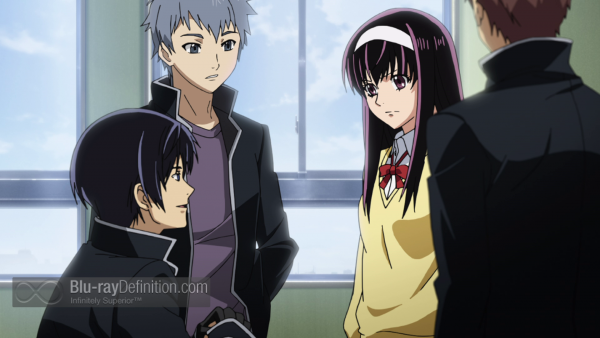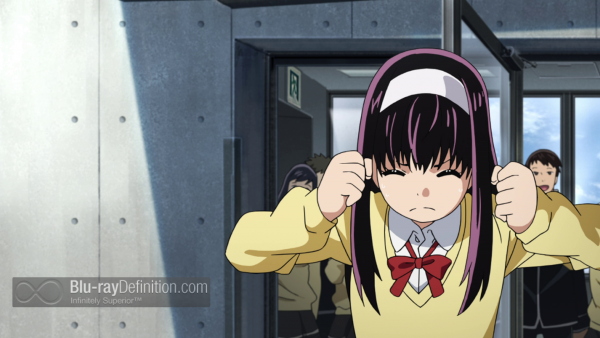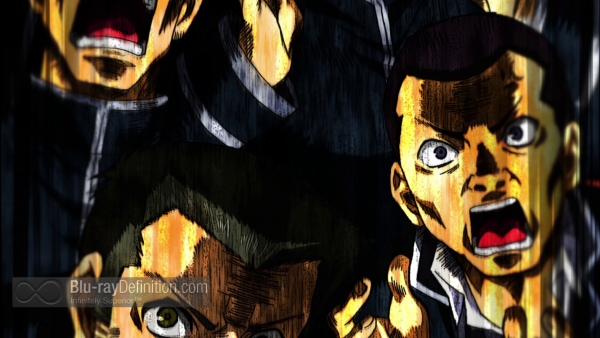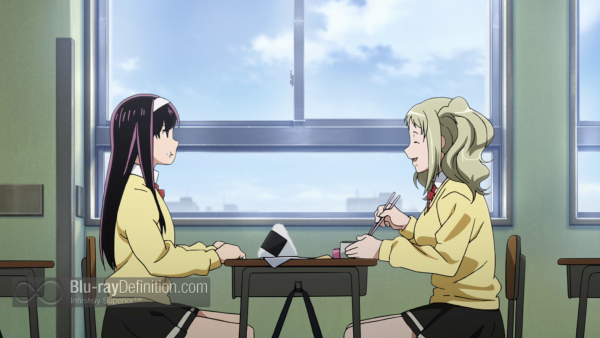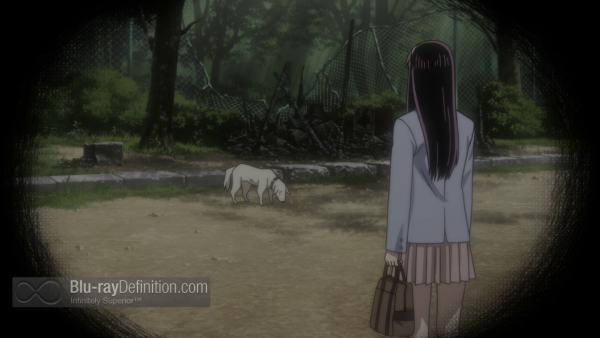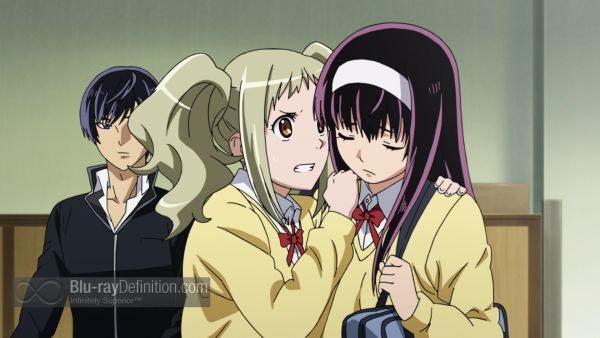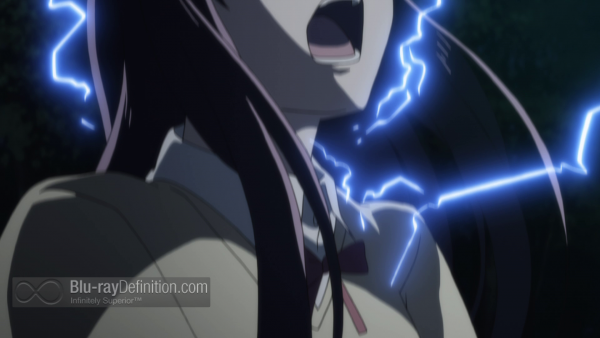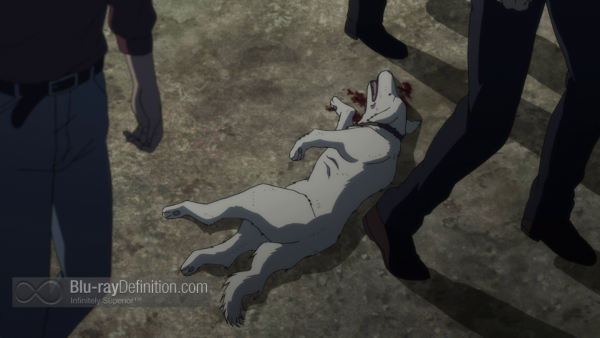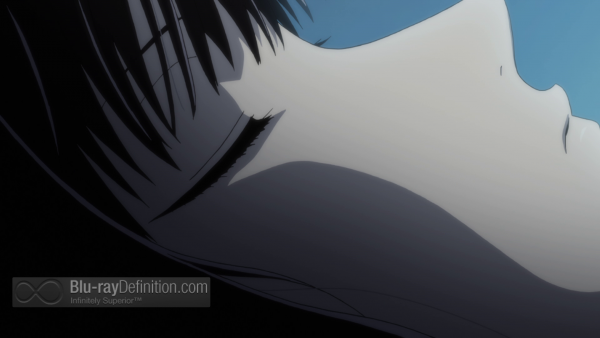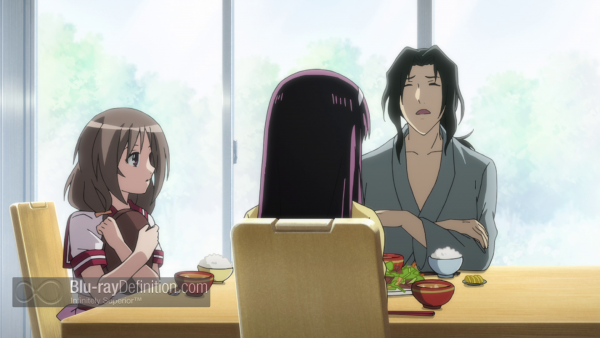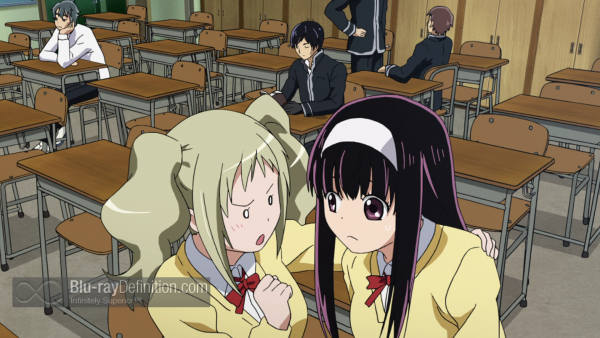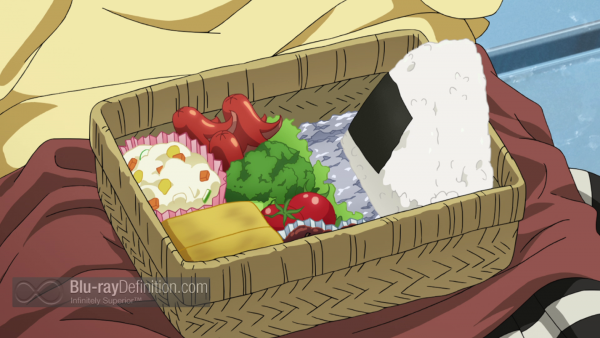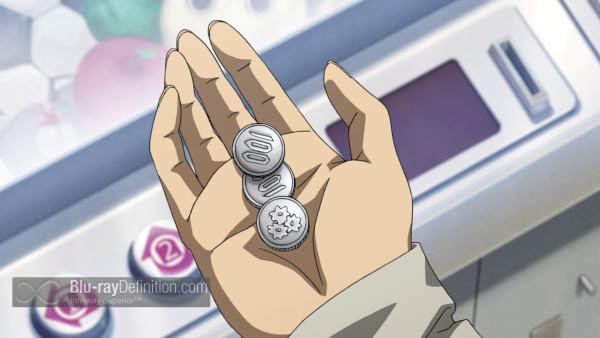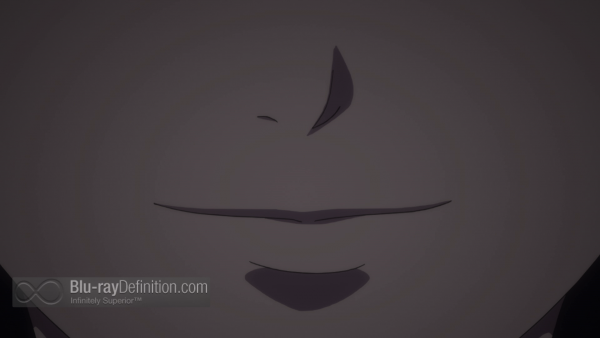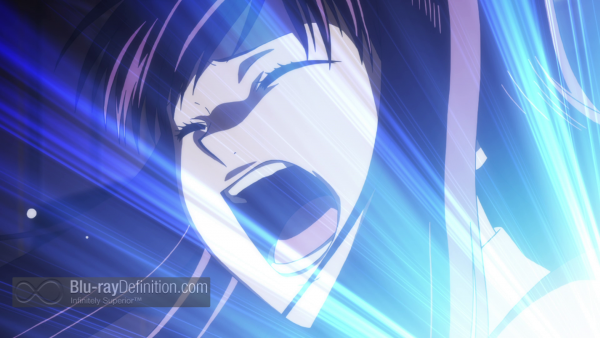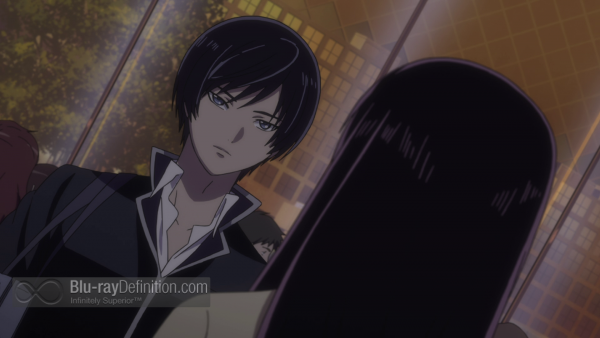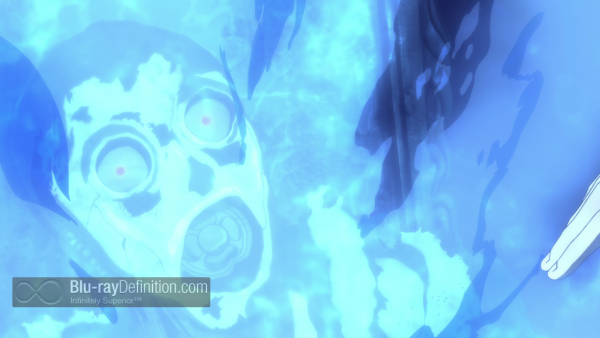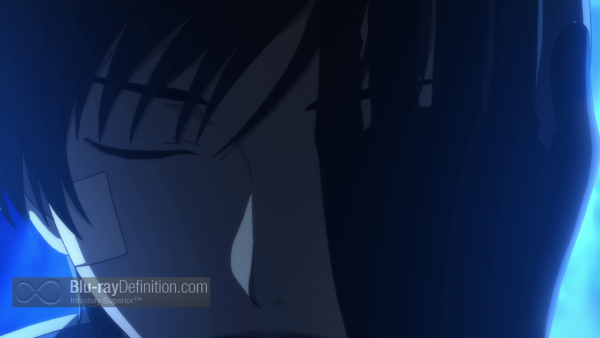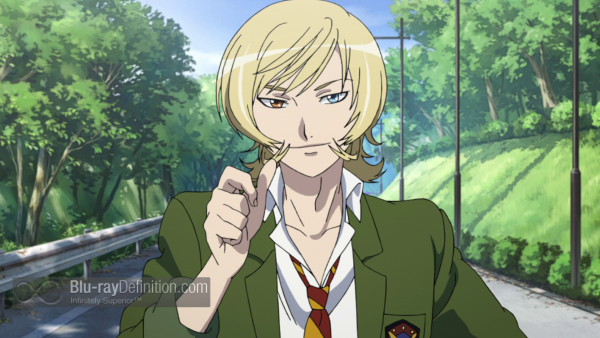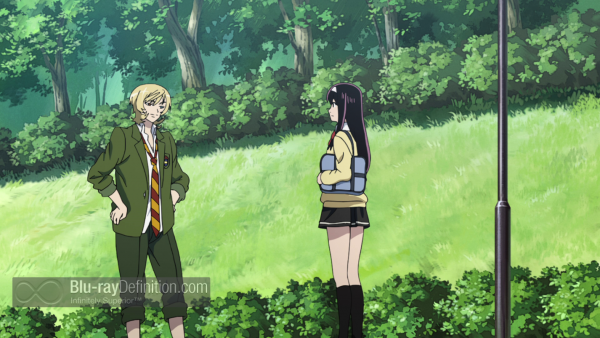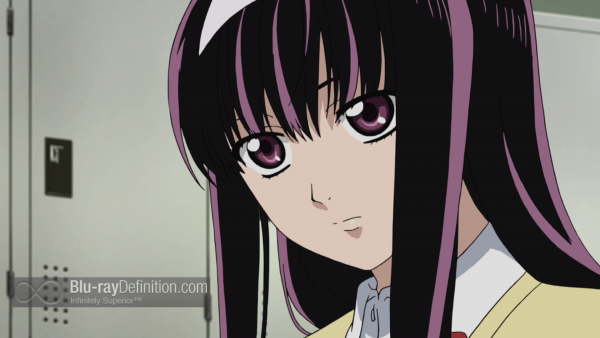 [amazon-product]B00J49R1G4[/amazon-product]
[amazon-product]B00J49R16O[/amazon-product]