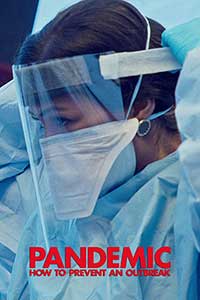 As global statistics go, it is sobering to consider the World Health Organization's annual estimates of one billion flu cases and more than six hundred thousand flu-related deaths. With the recent and rapidly spreading outbreak of the coronavirus, it might or might not be a coincidence that this new Netflix series has hit the airways.  Not to worry, viewers, the only possible threat to your life that Pandemic: How to Prevent an Outbreak presents is your being bored to death by its six rambling episodes.
The show follows a select group of physicians, researchers, and nurses in various international settings. In a New York city hospital, infectious disease specialist Dr. Syra Madad conducts a simulated disaster drill to prepare her staff for the upcoming flu season. In a country hospital in Waurika, Oklahoma, the only physician Holly Goracke worries about how flu would impact her low-resource clinic. In Vietnam, Dr. Dennis Carroll, Director of USAID Emerging Threats Unit, visits an avian laboratory that studies how diseases are transmitted by birds to humans.  Shuttling between his home office in San Francisco and research facilities in Attitla, Guatemala, Distributed Bio CSO Jake Glanville and his research assistant Sarah Ives hope to receive a Gates Foundation grant to fund their "universal" vaccine research project to its completion.
An H1NI or "swine flu" epidemic previously devastated Jaipur, Rajasthan, India, and pulmonologist Dinesh Vijay strives to prevent its recurrence. In the Democratic Republic of Congo, Michel Yao, a world health organization worker, connects with the locals to keep the recurring Ebola epidemics in check by providing free immunizations. At the US-Mexican border, retired nurse Susan Flis, volunteers to give flu shots to migrants while in Cairo, research scientist Dr. Ghazi Kayali studies avian flu and trains the next generation of infectious disease researchers at his laboratory. Such highly motivated individuals still must contend with lack of healthcare funding and short supplies of precious vaccines.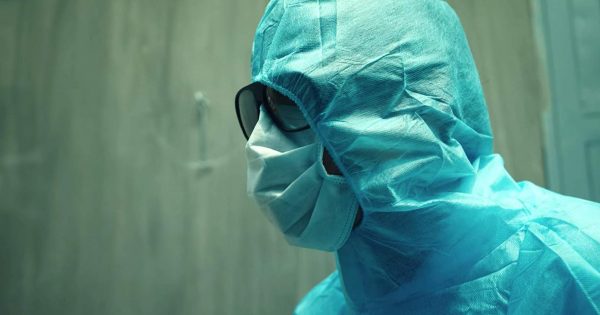 The series concludes with a mixed bag of triumphs and failures as Dr. Carroll delivers a chilling message of "not if but when" the next pandemic will strike.  Arthur Rasco's cinematographic style in Facing Darkness effectively weaves highly personal narratives into the tragic outbreak of Ebola in a 90-minute film. Pandemic's directorial team attempted to emulate this approach, but it quickly becomes both repetitive and tedious over its five-hour run time. The show's message also loses its focus due to the frequent shifting of settings and characters. Yes, we understand the plight of many rural hospitals, burned-out physicians, inadequate funding for disease prevention, the public health threats posed by anti-vaxxers, and the healthcare crisis on our Southern border. All of that understood, Pandemic would have greatly benefitted from tighter editing to tell a convincing story for everyone to see. In this respect, Steven Soderbergh's 2011 thriller Contagion delivers a far more powerful message about pandemics than anything going on in this forgettable docuseries.
Pandemic: How to Prevent an Outbreak is streaming now in its entirety on Netflix

[youtube https://www.youtube.com/watch?v=fPs90HZbSVQ&w=850&h=448]
---
The Creative Content: 2.5/5
Show Creator: Derek Pons
Original Release Date: 22 January 2020
Streaming Service: Netflix
Ep. Run Time: 40-50 Mins.
No. Eps.: 6
Studio/Distributor: Zero Point Zero | Netflix
Rating Certificate: TV-14