–
The Film
[Rating:3.5/5]
In 1969's Downhill Racer, one of the classic American sports films, Michael Ritchie (The Bad News Bears) directs Robert Redford (The Sting, The Great Gatsby) in one of his earliest starring roles for what is a cerebral and beautifully shot film about an upstart skier, David Chappellet, vying for the top spot on the underdog USA ski team in the years leading up to the Olympic games.

While the hot shot Chappellet is out only for his own glory and to pad his records, his edge is tempered by gritty veteran coach Claire — played wonderfully by Gene Hackman — who is hoping to make history with his team in Europe, being one of the first to break through in a real way and win gold. Chappellet also finds time for romance with Swiss beauty Carole, played by a stunning Camilla Sparv.
A terse screenplay by novelist James Salter, and stunning sports photography from cinematography from Brian Probyn keep Downhill Racer involving even as the film's cold and removed air make it overwhelmingly dispassionate and keep us at arm's length from its attractive yet patently unlikable protagonist.

Video Quality
[Rating:3.5/5]
The high definition digital restoration of Downhill Racer is provided on Blu-ray by Criterion Collection in an AVC/MPEG-4 1080p encodement. While the film itself has always looked beautiful, the transfer is just middling at best. While it looks clean and natural with a good layer of unobtrusive, organic grain, there is lots of film softness probably due to a combination of age and chosen film stock. But also, there are spots where some washout occurs in the darker areas and this is a bit of a nuisance that takes away from the overall sense of depth and contrast.

Audio Quality
[Rating:4/5]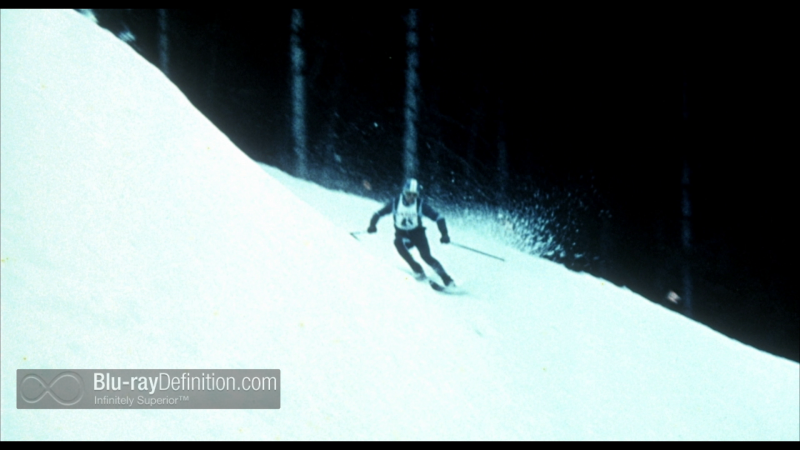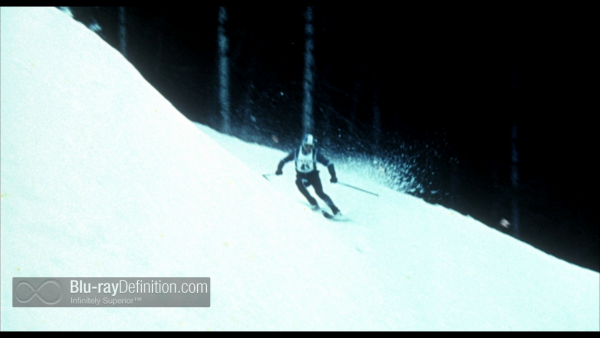 The original monaural soundtrack for Downhill Racer is supplied in DTS-HD Master Audio 1.0 (48kHz/24-bit) on this Blu-ray release from Criterion Collection. The sound is more than acceptable for a film of this vintage and issues with noise, hiss, and clipping are almost non-existent.

Supplemental Materials
[Rating:4/5]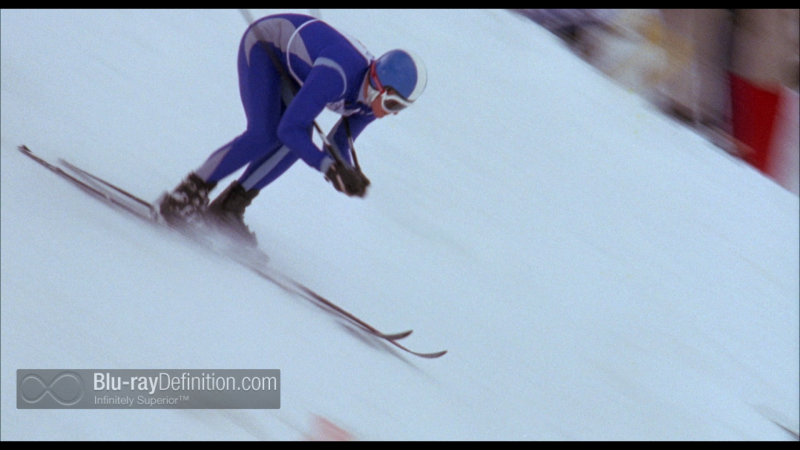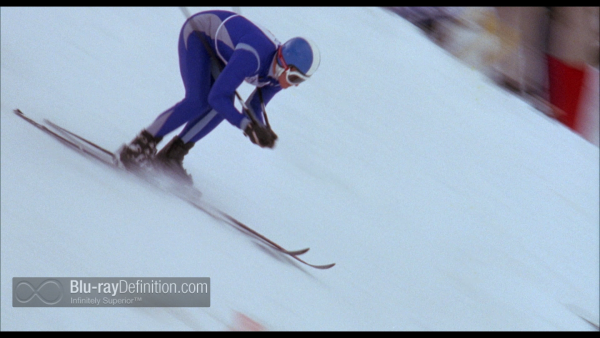 Redford and Salter (1.78:1; 1080i/60; 00:33:48) – In this piece from 2009, Robert Redford and novelist and Downhill Racer screenwriter James Salter discuss the film's origins and production
Coblenz, Harris, and Jalbert (1.78:1; 1080i/60; 00:29:51) – In this 2009 video piece, production manager Walter Coblenze, editor Richard Harris, and technical adviser ski double, and cameraman Joe Jay Jalbert discuss the making of Downhill Racer.
Michael Ritchie at AFI (1.78:1; 1080p/24; 01:01:29)– Director Michael Ritchie (1938-2001) made his feature film debut with Downhill Racer. His later work included The Candidate, The Bad News Bears, Semi-Tough, and Fletch. In 1977, he gave a seminar at the American Film Institute in which he discussed his career in film and television. Audio excerpts from that seminar are presented here.
How Fast? (1.33:1; 1080p/24; 00:12:25) – This twelve-minute featurette from 1969 was used to promote Downhill Racer and includes some rare making-of footage.
Trailer (1.85:1; 1080p/24; 00:02:40)
Essay by film critic Todd McCarthy

The Definitive Word
Overall:
[Rating:4/5]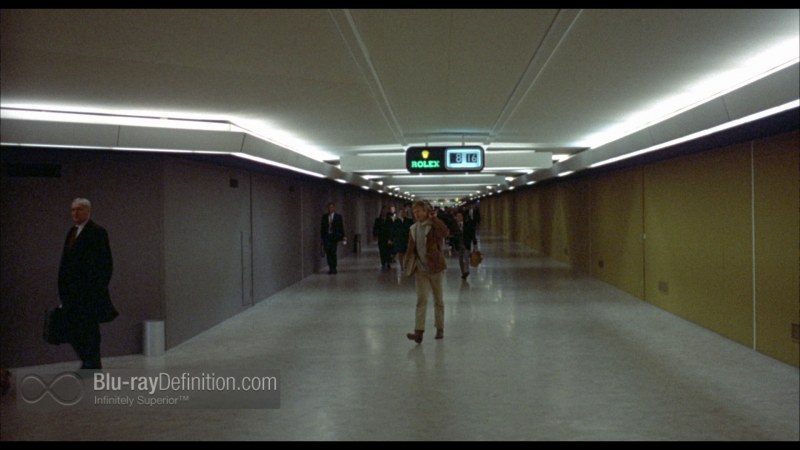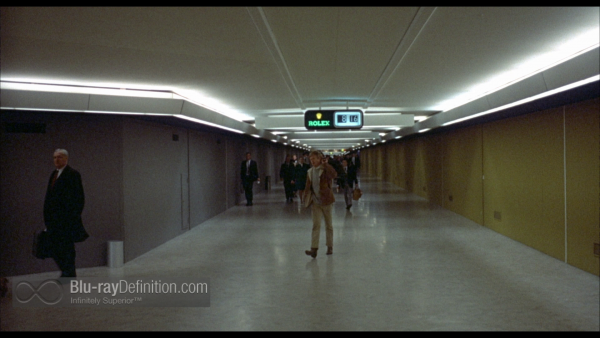 Downhill Racer, an exposé of the American Dream and competitive drive in sports gone awry, is served well, even if not perfectly, by this Criterion Collection Blu-ray release.

Additional Screen Captures