–
The Film
[Rating:4.5/5]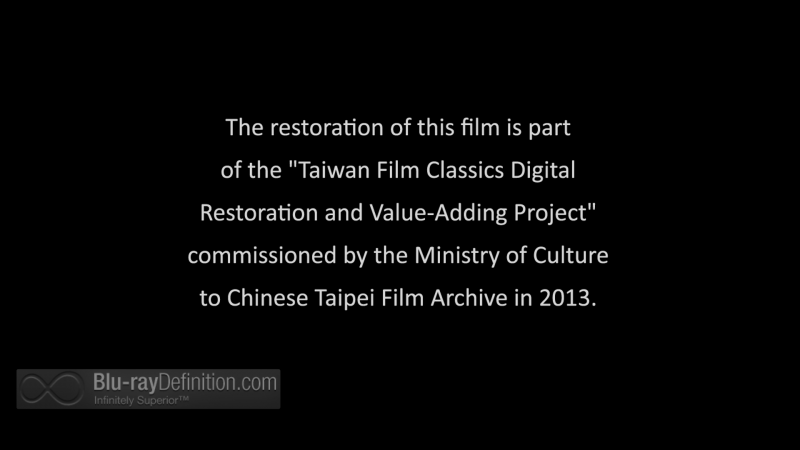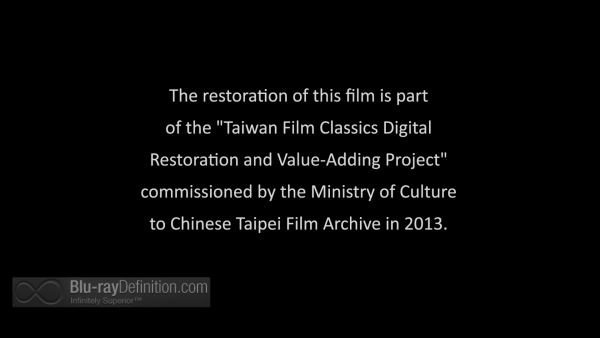 King Hu left his contract in Hong Kong with the famed Shaw Brothers studio and moved to Taiwan where, by 1967, he went on to write and direct what many consider one of , if not the, definitive wuxia film, Dragon Inn. Hu's film pretty much laid the ground work for the many archetypes that still populate the genre today, from the Eunuch, the Swordsman, and the Family of Murdered Loyal Officials. It also helped to break down the boundaries of what roles could be inhabited by a female performer.
Set in the middle of the Ming Dynasty, the powerful eunuch Cao (Ying Pai) kills the Loyal Minister Yu and exiles his two children to a border town. But Cao isn't done with them yet; he intends to end the Minister's bloodline once and for all by assassinating his two children at the Dragon's Gate Inn, but the plans go awry when Xiao (Jun Shih) the honorable swordsmen loyal to Minister Yu turns up at the Dragon's Gate Inn and thwarts his plans.
From that point, Xiao engages in a series of epic and bloody battles against the deadly forces of the ruthless eunuch. Dragon Inn is a masterpiece of cinematography and martial arts choreography, touching on all the classic elements of wuxia filmmaking, most of them begun right here. The swordplay is masterful and the characters are allowed an amount of depth that, while certainly not on the level of any serious drama, is beyond that of the usual for these sorts of films.
Dragon Inn is a must for any serious fan of Asian Cinema and wuxia films.

Video Quality
[Rating:4.5/5]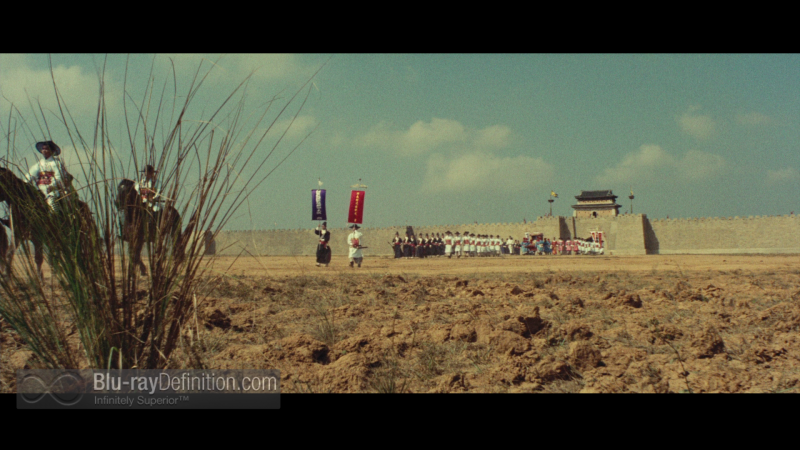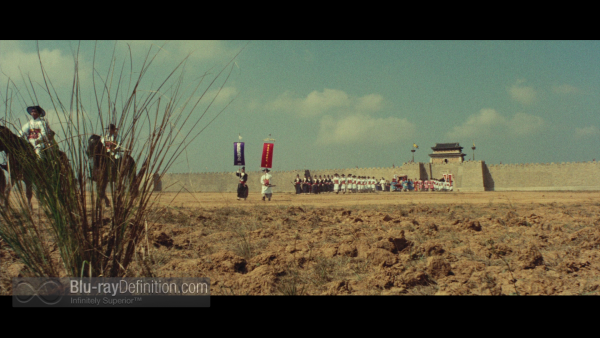 This 2013 Taiwanese restoration of Dragon Inn looks breathtaking in this AVC 1080p encodement from Eureka's Masters of Cinema series on Blu-ray. Colors are wonderfully saturated without being excessively done, this image is bright, shadows have extended detail, and we get a crisp, organic layer of grain without noise.

Audio Quality
[Rating:3.5/5]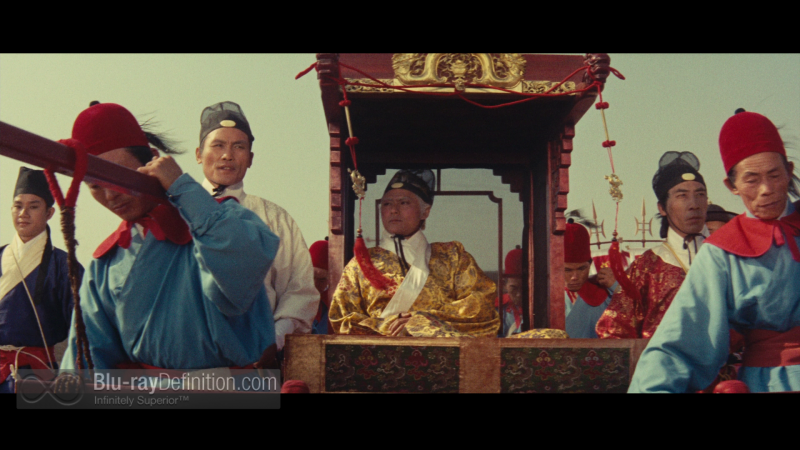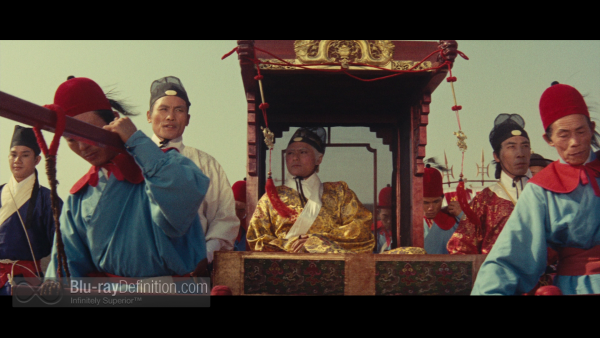 The LPCM 2.0 Mono soundtrack is as good as to be expected given the age and genre. While dynamics are a bit constrained, the sound is basically clean and there isn't too much clipping.

Supplemental Materials
[Rating:3.5/5]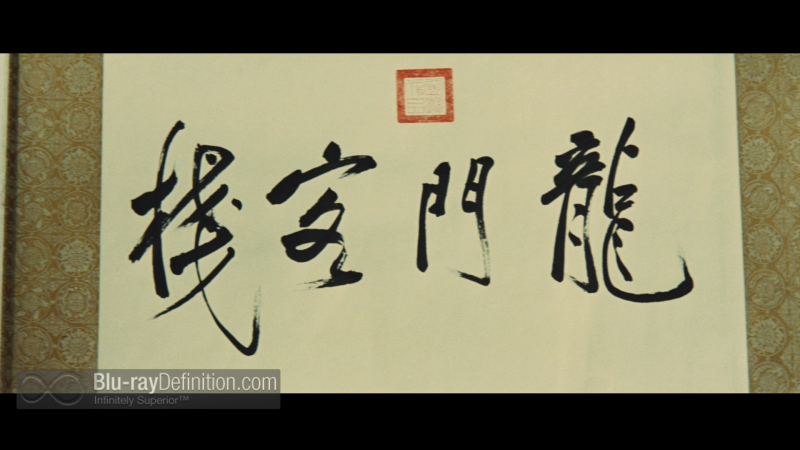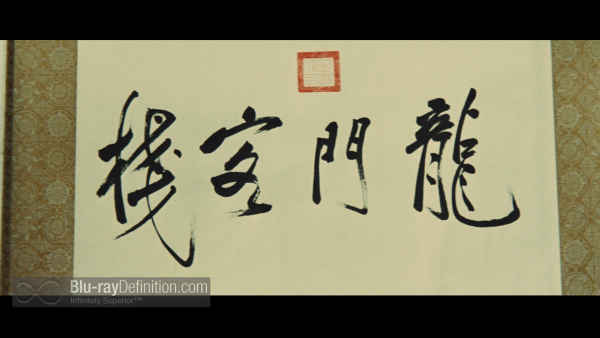 Premiere Newsreel (1.78:1; SD; 00:01:45)
David Cairns on Dragon Inn (1080p/24; 00:15:21)
Trailer 2.35:1; 1080p/24; 00:01:53)
36-page booklet features The King Hu Difference (by Tsui Hark); The Eight Characteristics of the Inn in King Hu's Films; Laying the Foundations: Dragon Gate Inn (by Tony Rayns);

The Definitive Word
Overall:
[Rating:4/5]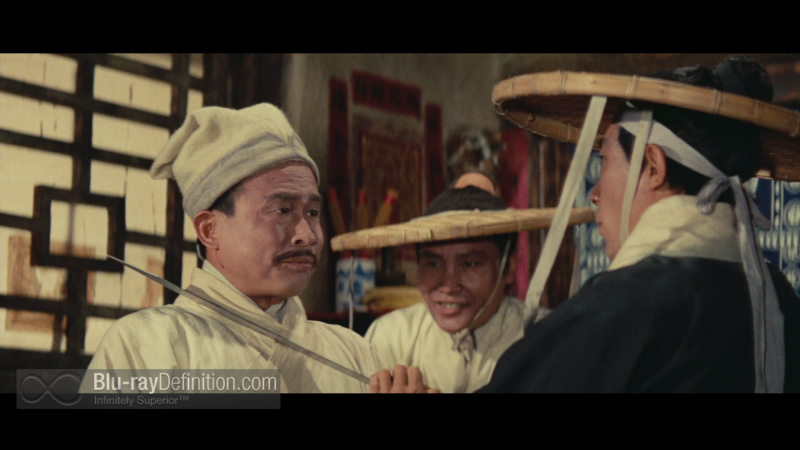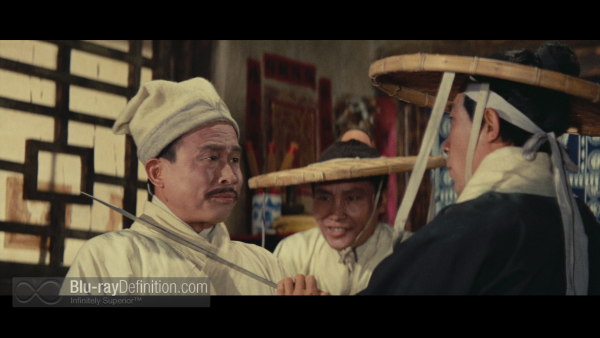 Watch Dragon Inn and see where most of what you know about this martial genre got its spectacular start. Eureka's Masters of Cinema series gives us a gorgeous Blu-ray of this 2013 restoration of this Asian Cinema classic.

Additional Screen Captures