–
The Film
[Rating:3.5/5]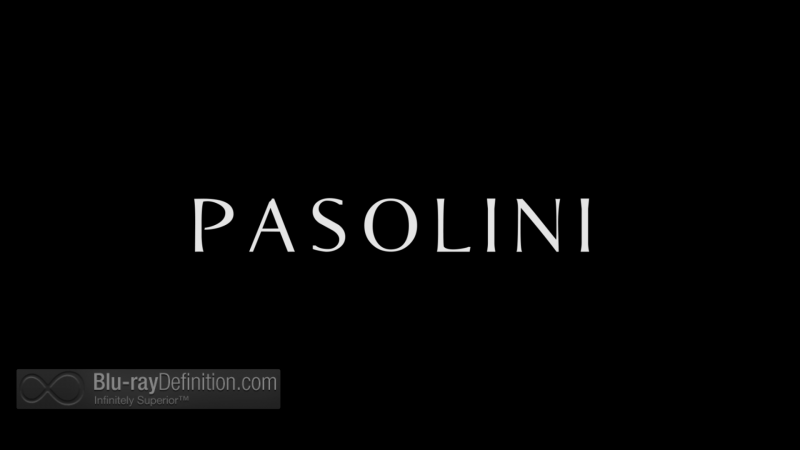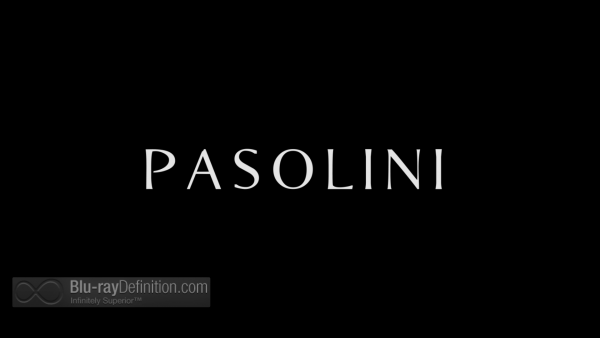 In Pasolini, Abel Ferrara (Driller Killer, The Bad Lieutenant, King of New York) directs Willem Dafoe in a dreamlike account of the last, tragic day of writer, director, and poet Pier Paolo Pasolini's life.
It's 1975 and Pasolini (Dafoe) has outraged and offended with his latest film Salò (or the 120 Days of Sodom). The filmmakers overt sexuality, politics, and outspoken views has created scandal amongst the critics, politicians, and general populous. As the artist goes about his day – meeting with friends, giving an interview – he doesn't realize it will be his last day alive and he will die brutally.

A political assassination or the result of a trick gone bad, that has been the debate about Pasolini's death since it occurred decades ago. Ferrara seems to go for the latter, but avoids really making a definitive statement on the reality of Pasolini's last day buy making his film into a dreamworld where fact meets fiction. He filmed sequences of the incomplete film Pasolini was working on next, to be called Porno-Teo-Kolossal, along with other snippets of Pasolini's literary works (one such scene that opens the film of a young man fellating several men in an open field at night time).
None of these scenes is offered any context beyond their mere existence within the universe of this film. And Ferrara executes them with his usual, highly stylized manner of filmmaking. It's not necessarily similar to Pasolini visually, but the fact that Pasolini, the film, is almost surreal in the way it moves fluidly between reality and biography, keeping viewers off-kilter and unaware what exactly may be going on at any given moment is a hallmark of Pasolini's style.
The weakest element in Pasolini is Willem Dafoe's portrayal of the ill-fated artist. While Dafoe does seem to physically embody Pasolini, it is his very American-English, very New York accent that becomes distracting, especially when surrounded by oh so many authentic Italian performers.

Video Quality
[Rating:4.5/5]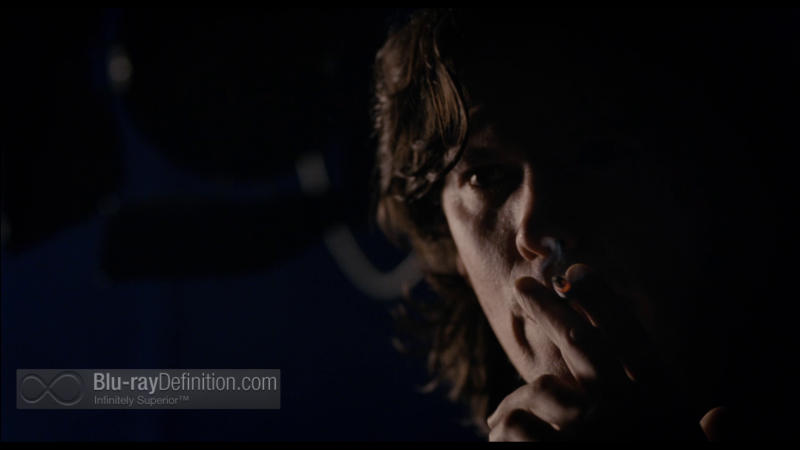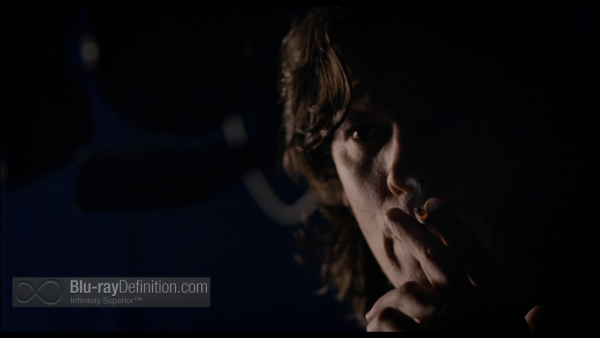 Pasolini is offered in a beautiful 1080p/24 AVC transfer provided to the BFI by co-producer Funny Balloons. It is rich in midtones, and earth tones, but somewhat monotoned in overall color palette. The film doesn't pop in anyway, but it looks very clean, nuanced and satisfying in this Blu-ray release.

Audio Quality
[Rating:3.5/5]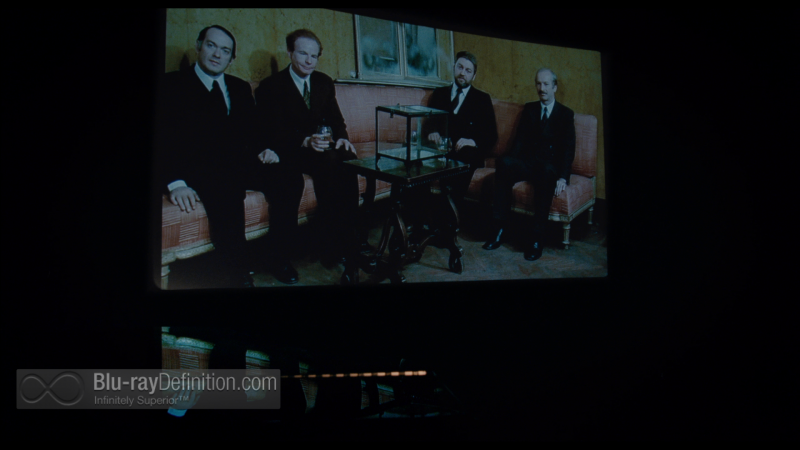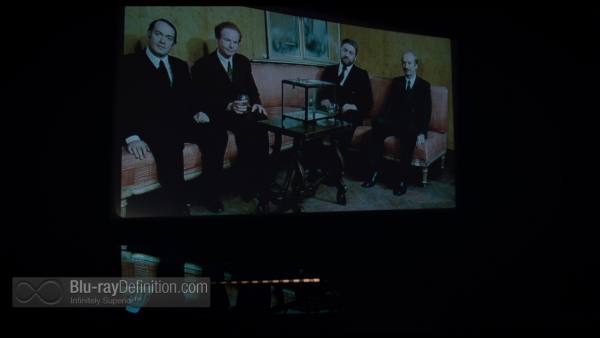 Offered in DTS-HD Master Audio 5.1 (48khz/24-bit) and LPCM 2.0 Stereo (48kHz/24-bit), the sound is very mild in the 5.1 mix, with only a minute amount of low-level atmospherics carried in the surrounds and hints of the naturally balanced music from the '70s that sounds punchy. Dialogue is full and clean.

Supplemental Materials
[Rating:3/5]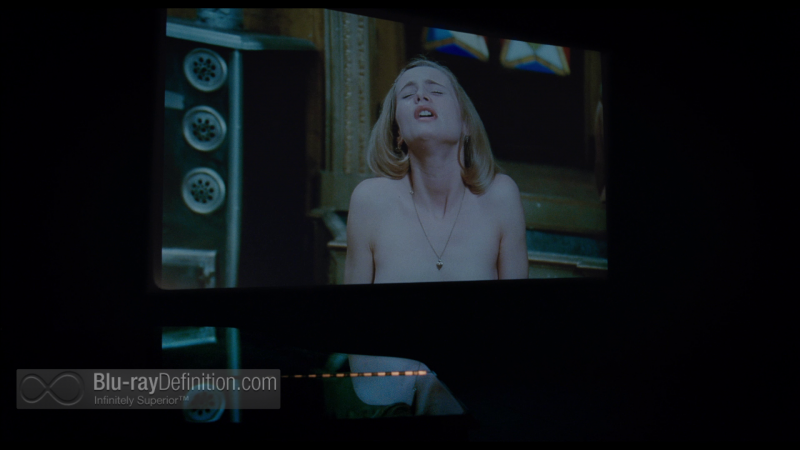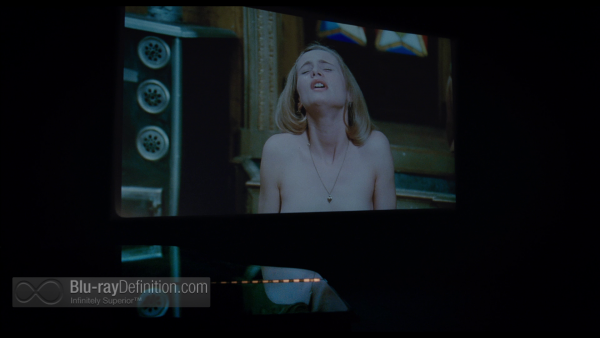 Conversation with Abel Ferrara and the Cast of Pasolini (1.78:1; 1080p/24; 00:42:32)
Robin Askwith on Pier Paolo Pasolini (1.78:1; 1080i/50; 00:23:14)
Trailer (1.78:1; 1080p/24; 00:02:11)
The illustrated booklet contains an interview and statement from the director, credits, and new essay on the film by John David Rhodes.

The Definitive Word
Overall:
[Rating:3.5/5]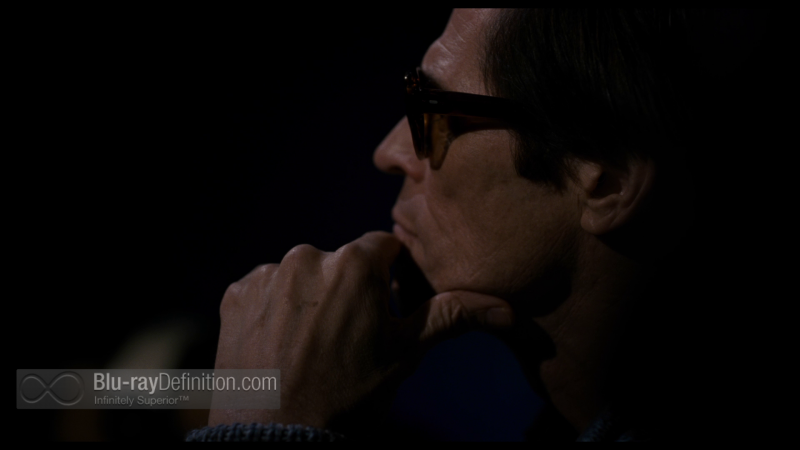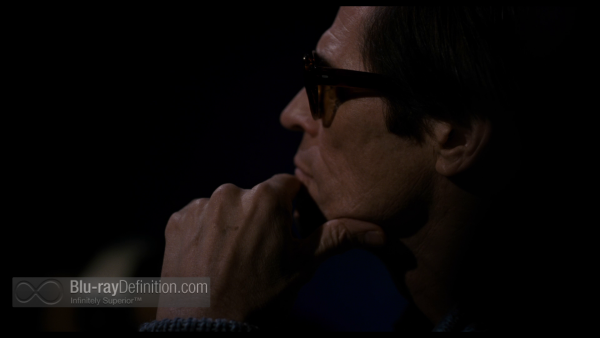 While Pasolini certainly wins on its beautiful visual style and Ferrara's ability to capture the essence of the man without actually imitating him, the film is not without its flaws, the biggest one being the jarring, albeit sincere, performance by Willem Dafoe. There is also a frustrating lack of linearity that could potentially leave some viewers feeling lost in a haze of confusion.

Additional Screen Captures