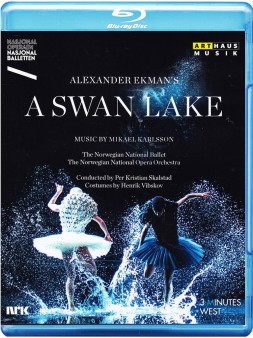 –
The Performance
[Rating:3.5/5]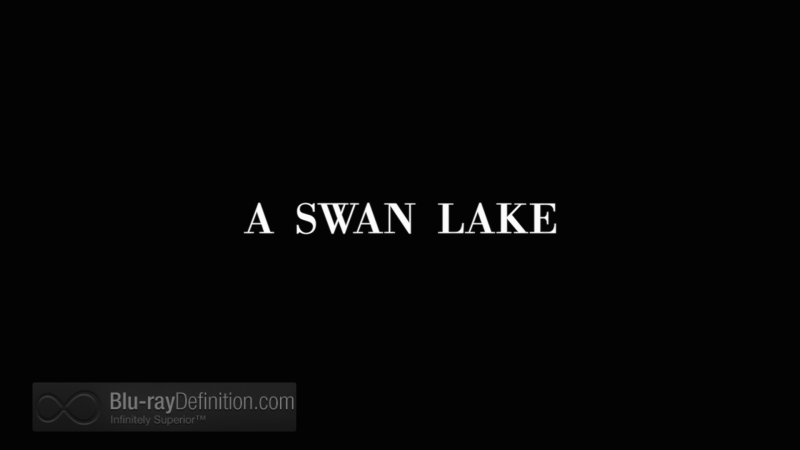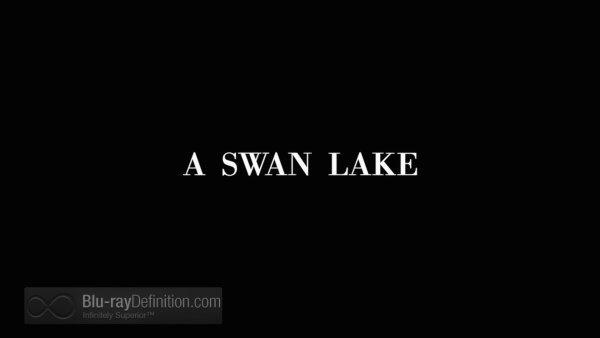 Alexander Ekman, a young dancer/choreographer, is, if nothing else, a classic nonconformist. Taking on a ballet as well known as Swan Lake, the idea to perform the work in a large pool of water and to an original score by Swedish composer Mikael Karlsson might have seemed crazy at the time. But having seen Ekman's previous work (you can get sneak peeks on his website, www.alexekman.com), you might come away thinking that this is a quirky guy who sees humor in subjects that many would not consider very amusing.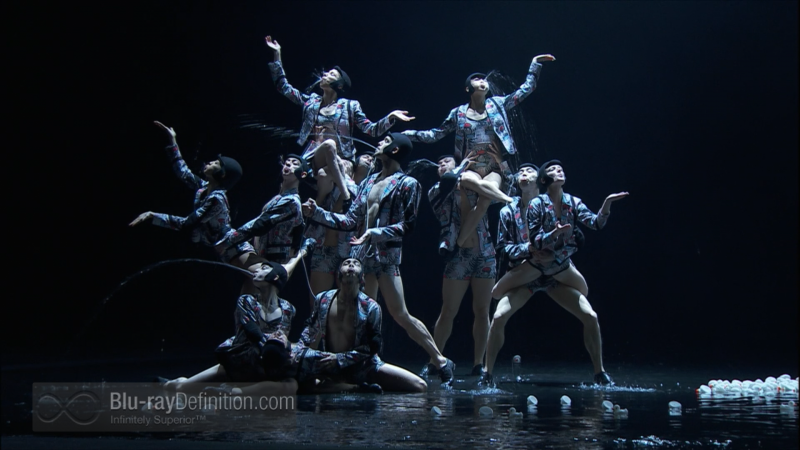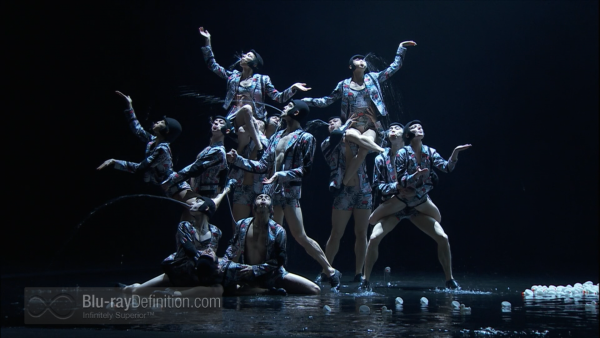 Starting with the Act 1 titled 1877 (more or less) referring to the year that Tchaikovsky's original ballet debuted and opening with a direct musical quotation, we see a random group of characters on stage opening and closing doors as a Diva (Elisabeth Teige) vocalizes as a "hunter" shoots down swans. A sudden storm drives every one away.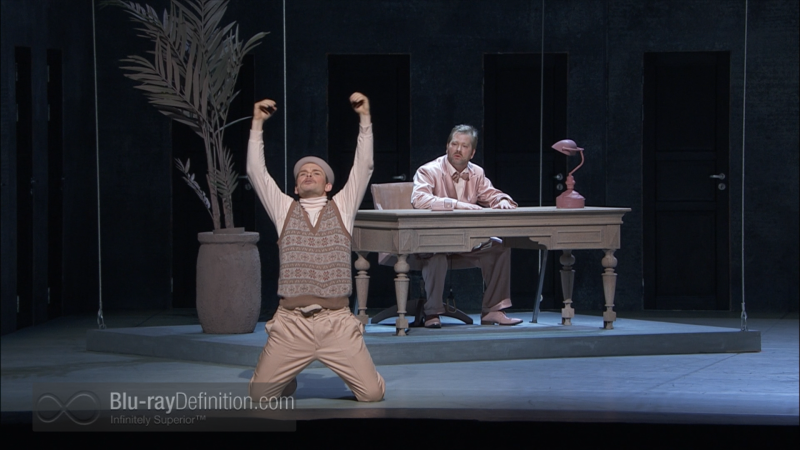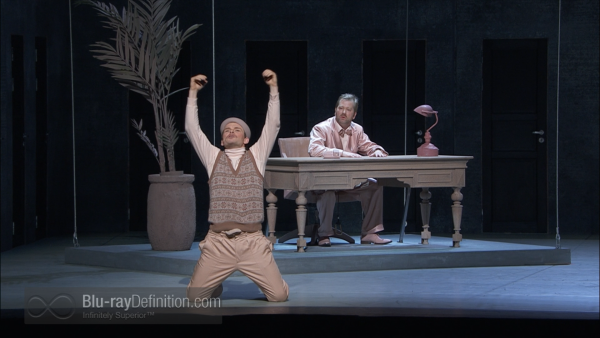 The scene changes to a room with the Artist (Jan Gunnar Roiset) trying to sell a pink-suited Producer (Fridtjov Sahelm) "the story" of humans dressed as swans as the theme for a new musical. Suddenly, the entire script book drops from heaven to a jazzy transformation of Tchaikovsky's theme just in time to convince the Producer that the swan musical is marketable.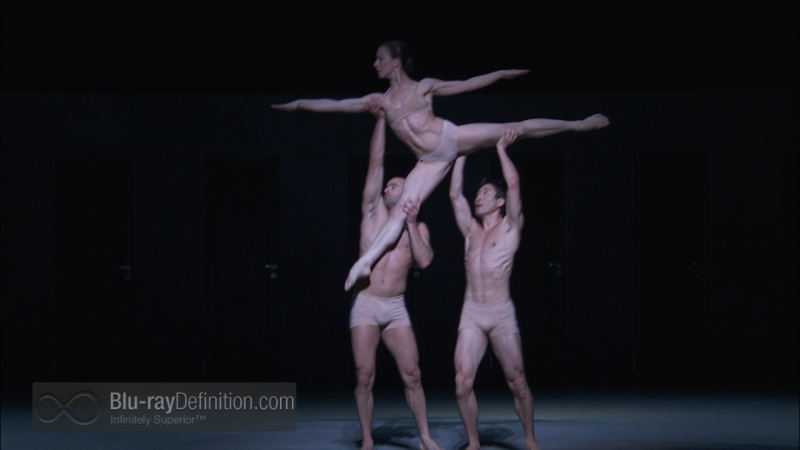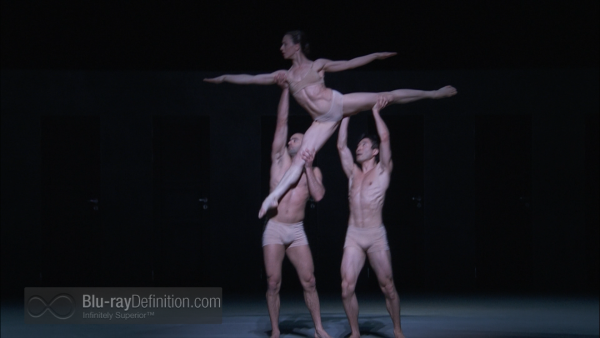 The Artist is doing background research when the Ornithologist (Clair Constant) shows up and gives him valuable data on swans. When the Artist comes up dry and the Producer fires him, he has a stroke of genius: he will compose a ballet!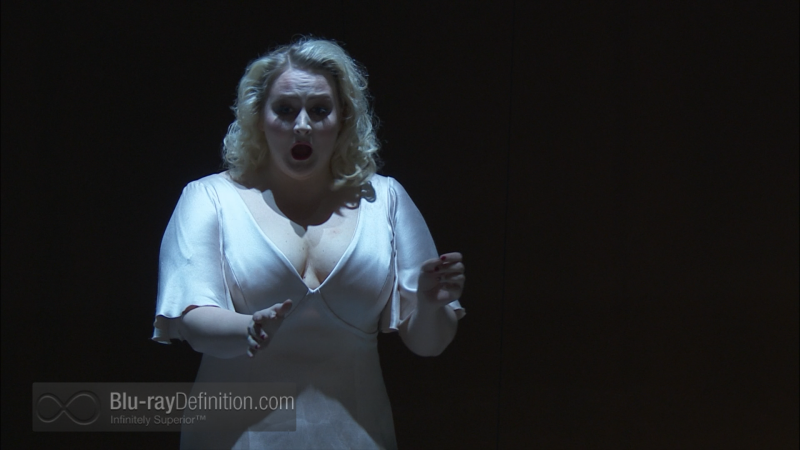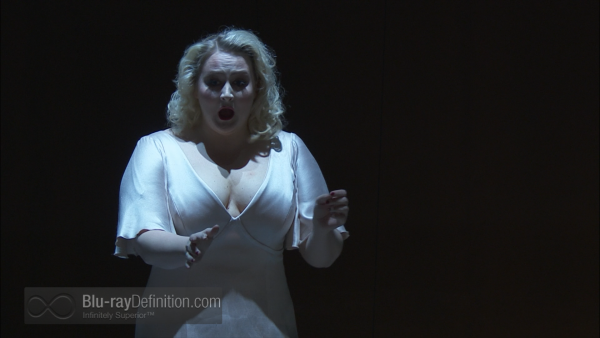 Act 2 brings us to the present (137 years later). Black clad dancers with special shoes are standing in a pool of water. Just like birds, they begin to splash themselves with water to a rapid percussion soundtrack. The White Swan Odette (Camilla Spidsoe) and the Black Swan Odile (Melissa Hough) confront each other. While Odette tries to show affection, Odile repeatedly slaps her. Their synchronized dancing is reminiscent of water ballet.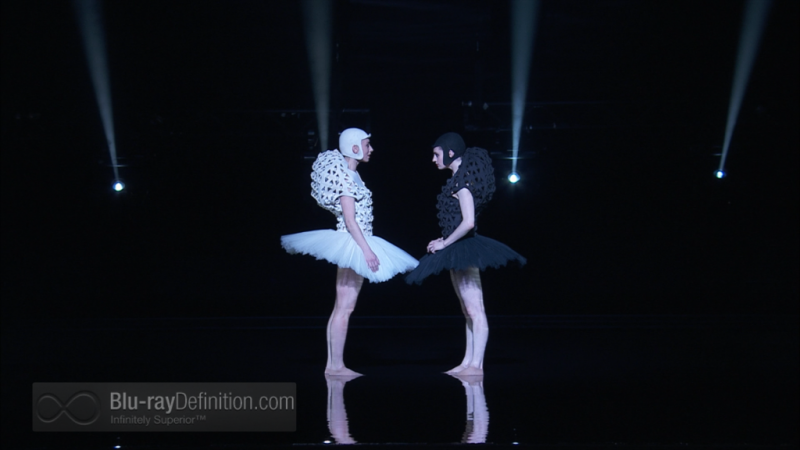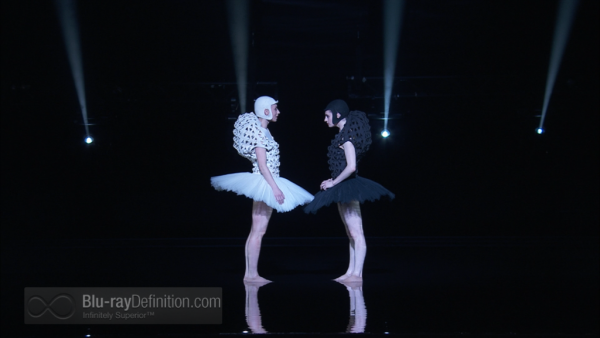 A beach party ensues, complete with a single tuba player, signaling a shower of rubber duckies that fall from the sky.  Beachgoers appear complete with beach balls, inner tubes, water slides, and everything morphs into a Busby Berkley Hollywood dance number.  When the Diva appears with a hair dryer and drops it into the water, you can guess what comes next.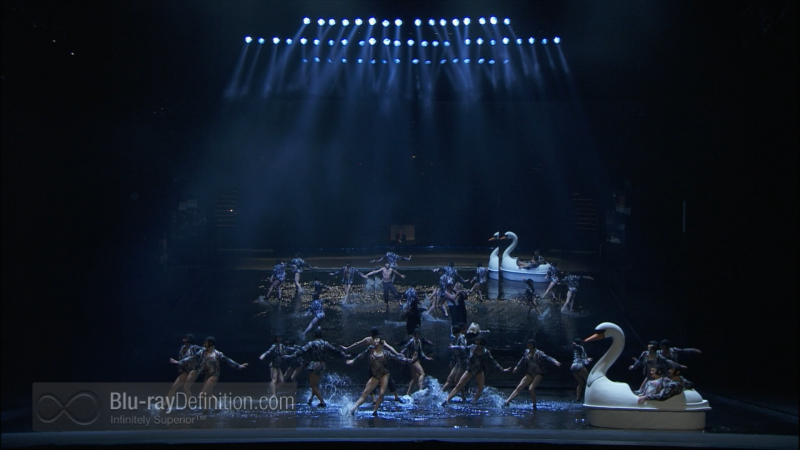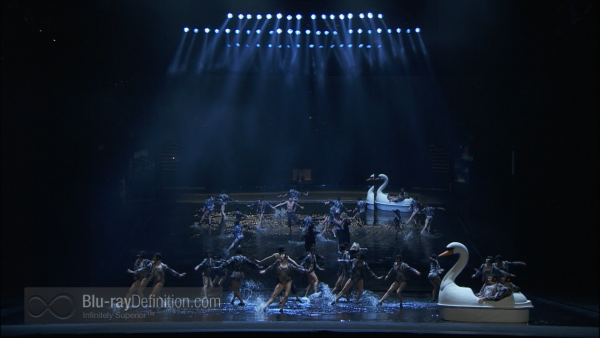 A candlelight steamy scene gets the cast revived with the help of, you guessed it again, an onstage trumpet player who puts down some awesome blues. Suddenly a swan boat crosses the stage (much to the audience's delight) and lets us know that the party is over but not before we get another deluge that does in all concerned.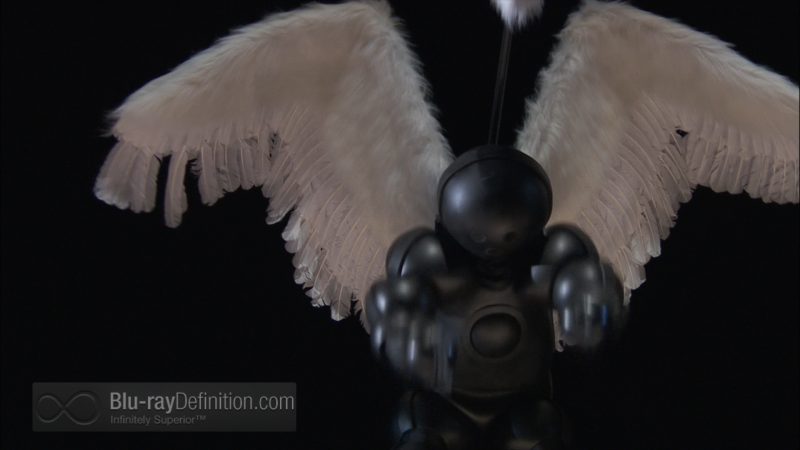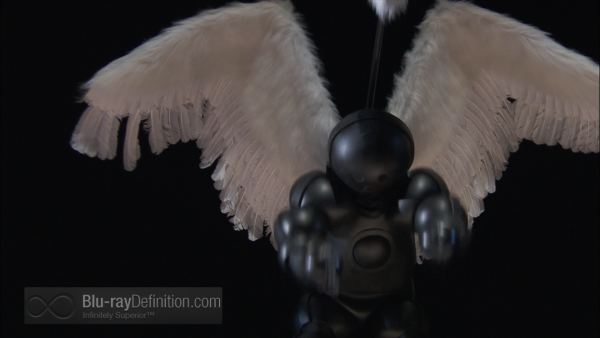 The final act, 427 years later, is a robot reenactment of a swan and sends the audience into frenzy of laughter followed by thunderous applause. This Swan Lake is a visual delight that brings a touch of unexpected humor to an otherwise tragic ballet and demonstrates an unusual creative mind at work.
Video Quality
[Rating:4/5]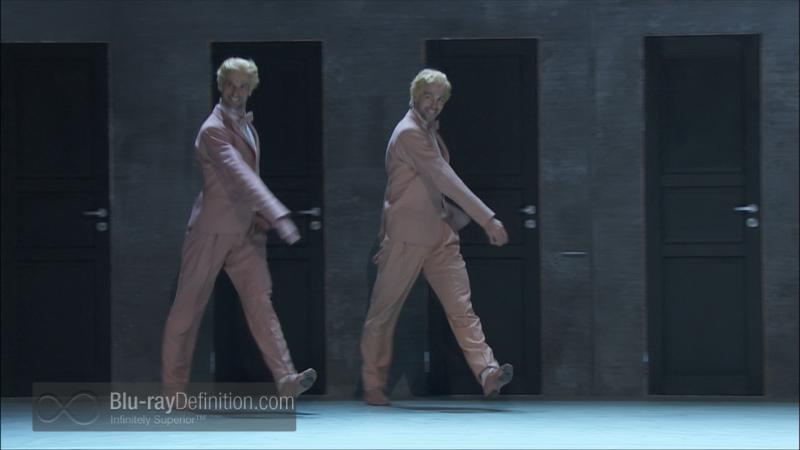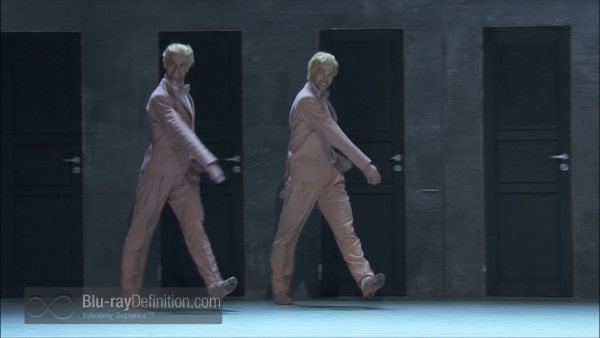 Well recorded, dark sets notwithstanding, we get good visuals, colors, and details. Capturing the dancers working their way through a constant pool of water was simply genius.
Audio Quality
[Rating:4/5]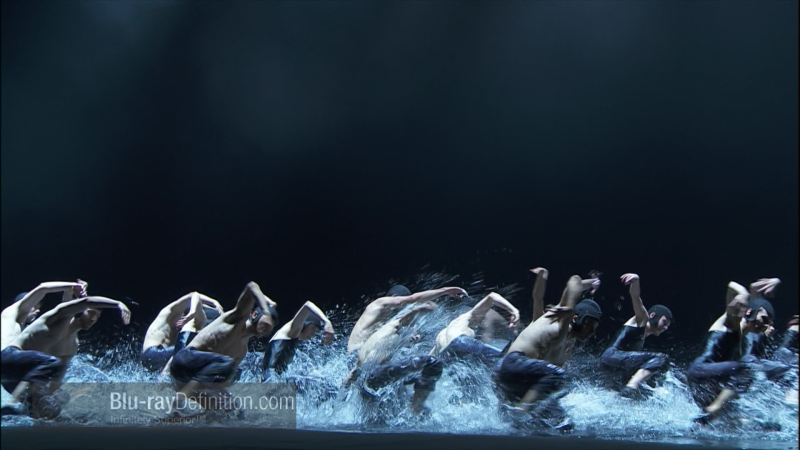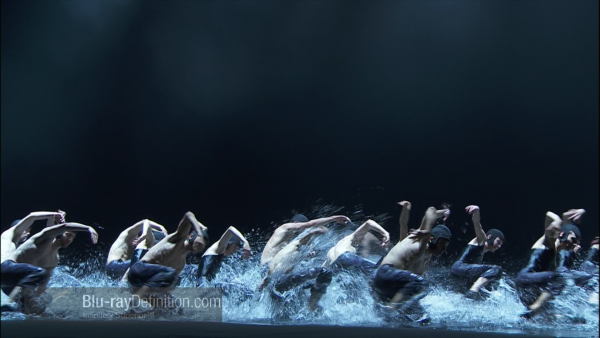 The soundtrack was varied but uniformly well delivered. The surround option is preferred for its delivery of the numerous splashes.
Supplemental Materials
[Rating:2.5/5]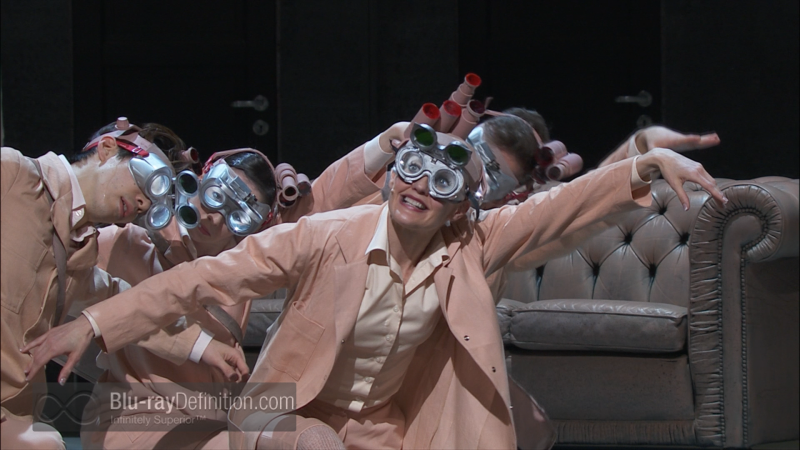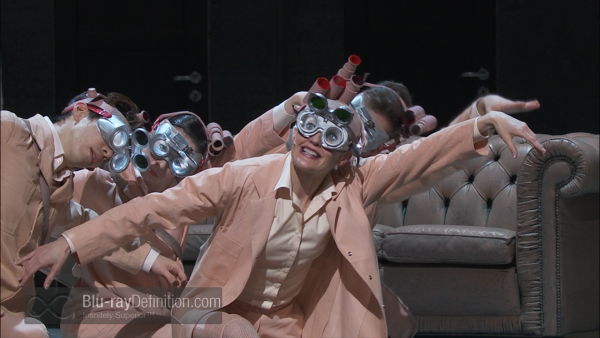 We get a number of extras as noted below:
Promotion Trailer (LPCM Stereo 48kHz/24-bit) (1:13)
The Diva & Composer (LPCM Stereo 48kHz/24-bit) (0:41)
Eraser Line (LPCM Stereo 48kHz/24-bit) (0:32)
Lake Test (LPCM Stereo 48kHz/24-bit) (0:25)
The Ornithologist (LPCM Stereo 48kHz/24-bit) (0:32)
Tchaikovsky Jazz (LPCM Stereo 48kHz/24-bit) (1:31)
Costumes (LPCM Stereo 48kHz/24-bit)) (1:20)
Production Meeting (LPCM Stereo 48kHz/24-bit) (0:22)
Act 2 Overture (LPCM Stereo 48kHz/24-bit) (4:20)
BBC Swan Documentary (LPCM Stereo 48kHz/24-bit) (3:09)
There are also trailers for other Arthaus Musik Blu-rays and a program booklet with credits and Siri Linstad's background essay.
The Definitive Word
Overall:
[Rating:3.5/5]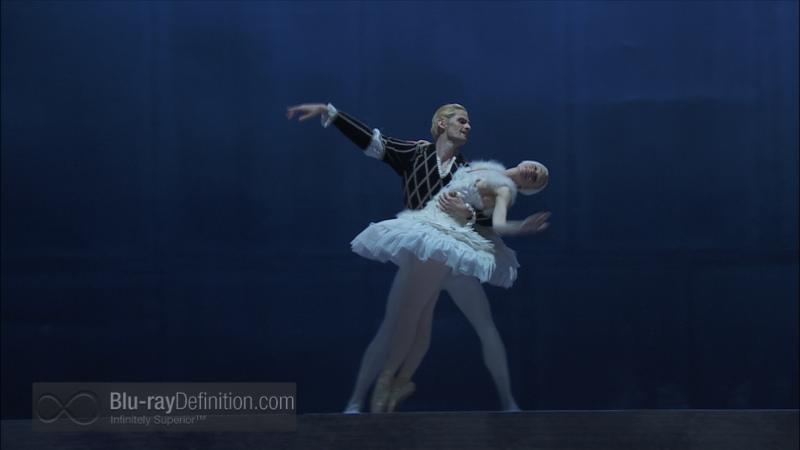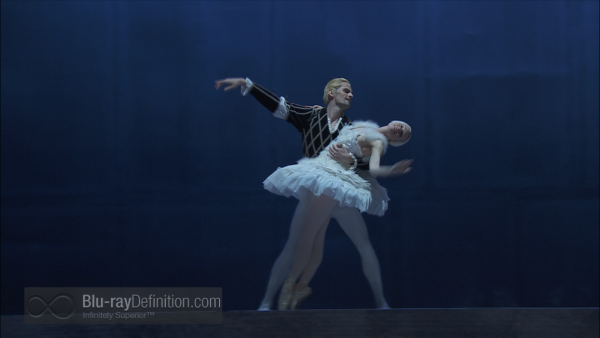 As full disclosure to viewers, this is most definitely not Swan Lake, as you know it. That said, Alexander Ekman gives something more akin to Cirque du Soleil and no less entertaining. Yes, there are references to the original, but these depart instantaneously when the real dance begins. Come to this one with no preconceptions and be prepared to leave with an hour and a half of sheer entertainment.
Additional Screen Captures
[amazon-product region="uk" tracking_id="bluraydefinit-21″]B00M428DF6[/amazon-product]
[amazon-product region="ca" tracking_id="bluraydefinit-20″]B00M428DF6[/amazon-product]
[amazon-product]B00M428DF6[/amazon-product]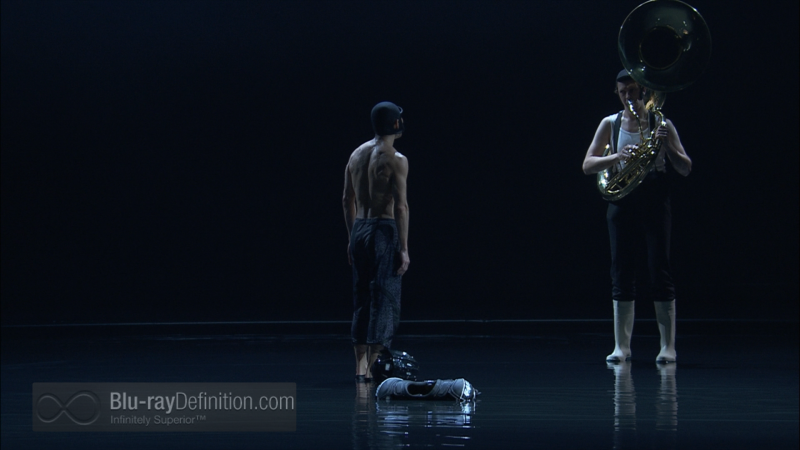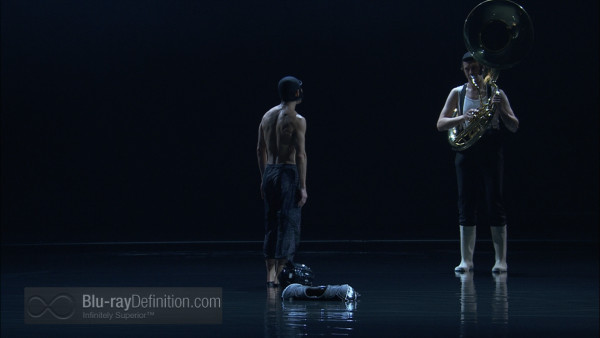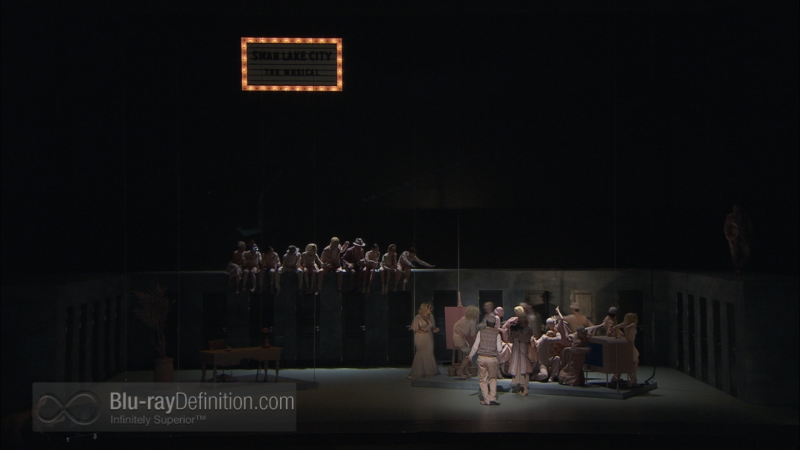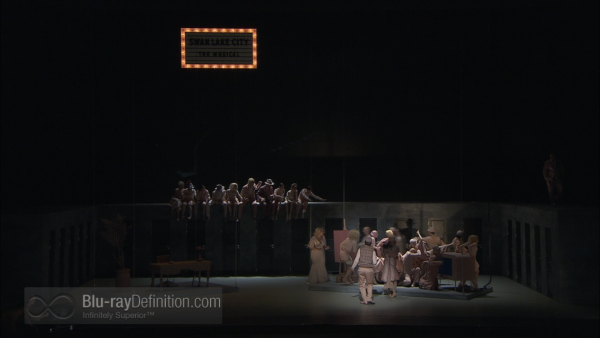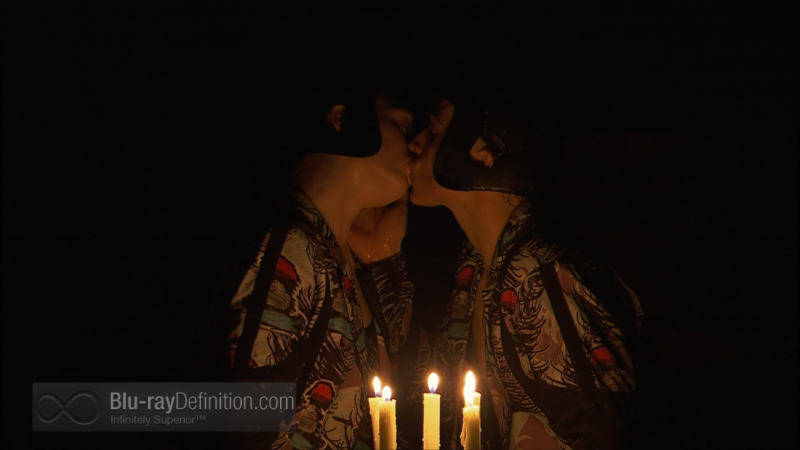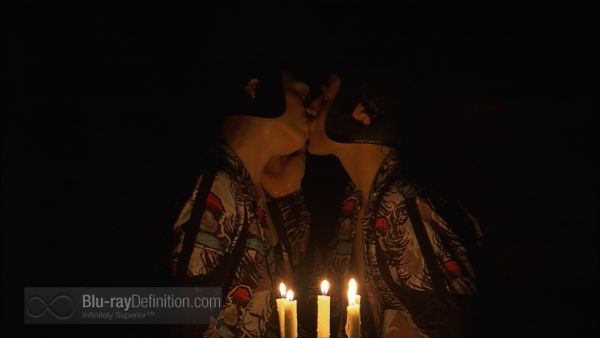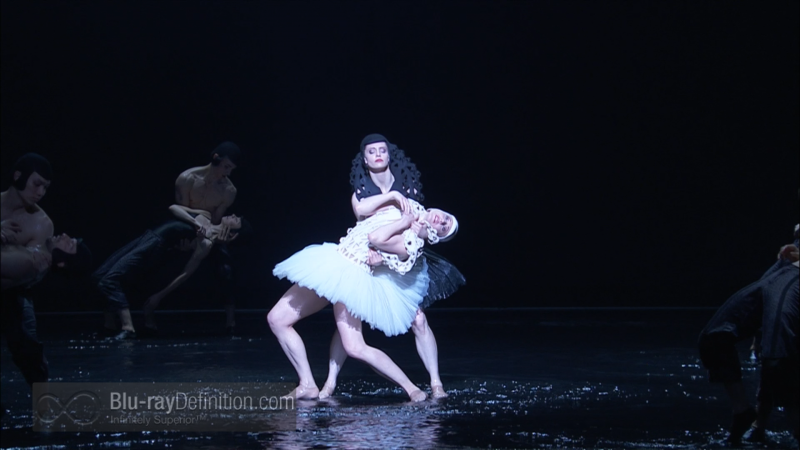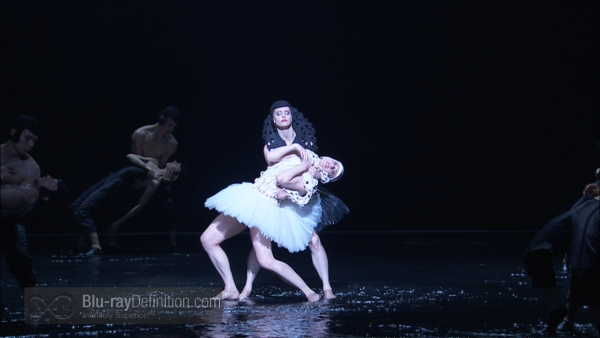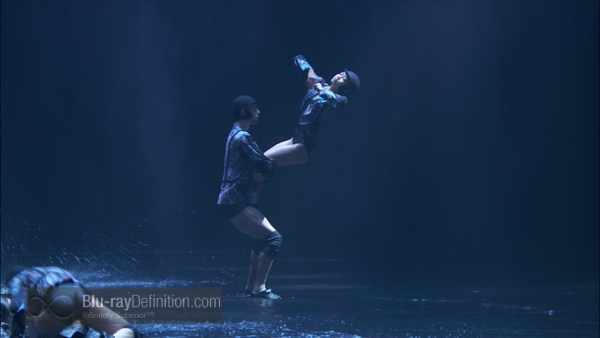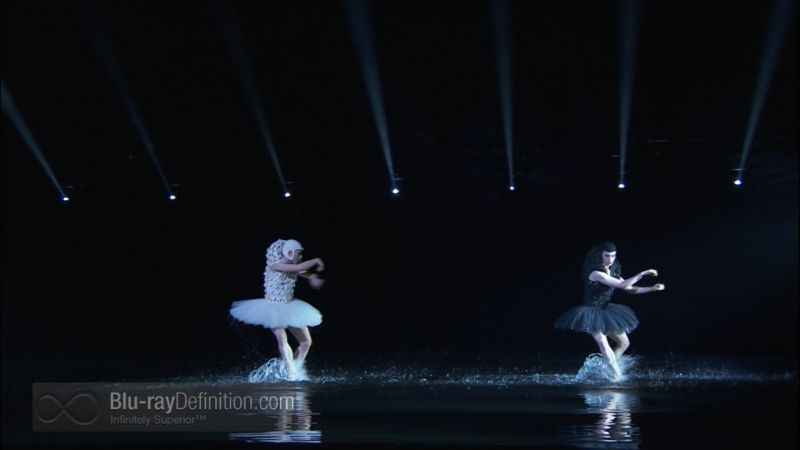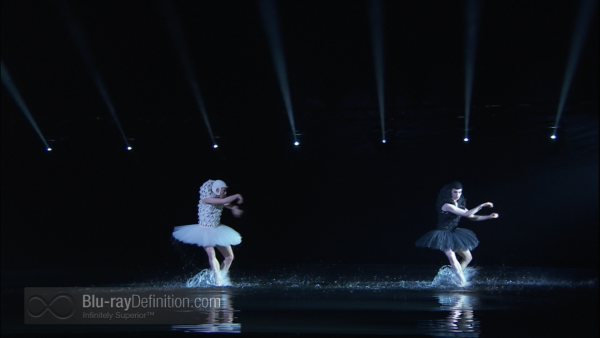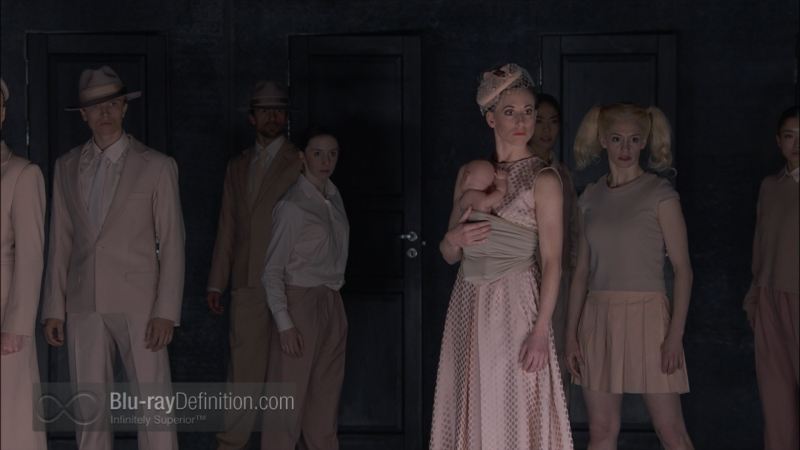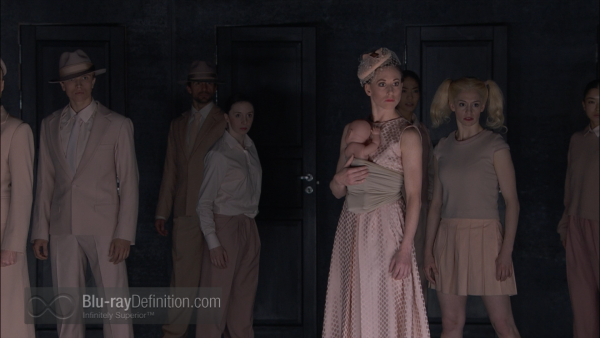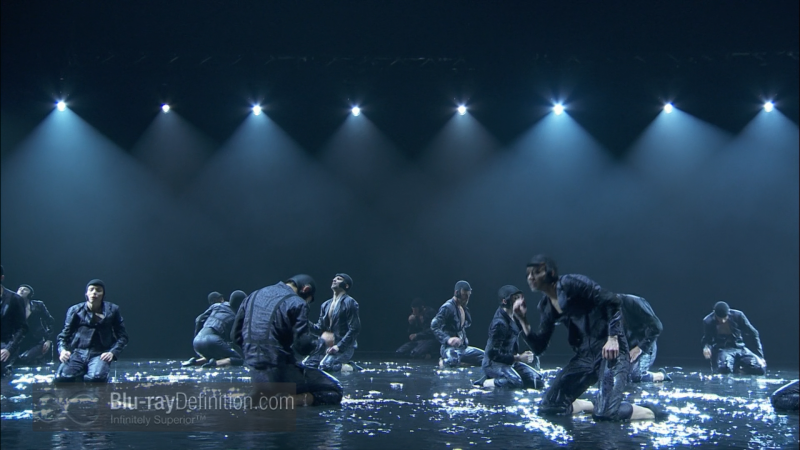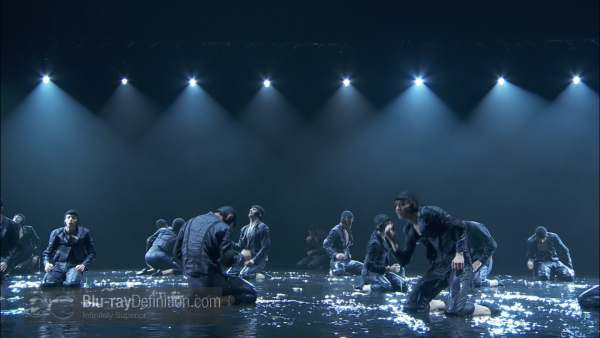 [amazon-product region="uk" tracking_id="bluraydefinit-21″]B00M428DF6[/amazon-product]
[amazon-product region="ca" tracking_id="bluraydefinit-20″]B00M428DF6[/amazon-product]
[amazon-product]B00M428DF6[/amazon-product]