–
The Series
[Rating:4/5]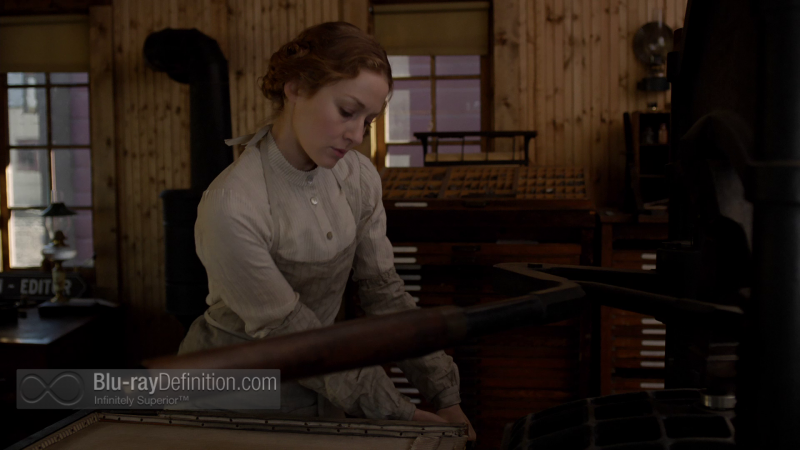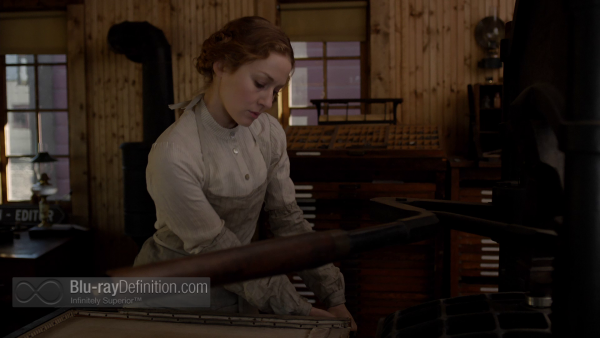 Not since HBO's Deadwood went off the air has a period western come to television that has been so enjoyable and addictive. AMC's series may bear some resemblance to the former, minus the anachronistic use of profanity (hey, this isn't premium cable after all), but it is still a unique, and in many ways, complex experience unto itself.
Hell on Wheels is set in the late 1800s just after the American Civil War and follows the building of the Union-Pacific Railroad and all the intrigue and colorful characters surrounding it. Central to the story is Cullen Bohannon (Anson Mount), a former slave owner and Confederate soldier who arrives at the Hell on Wheels railroad camp with the intention of seeking revenge for the rape and murder of his wife at the hands of Union soldiers during the war. A conflicted character from the very beginning, Bohannon is the classic western anti-hero in many ways. The struggle for him and the audience to define where his moral compass points is part of what has made the series so intriguing up to this point.
Season 3 of Hell on Wheels ended with Bohannon dragged off from the railroad camp against his will, married off to a teenaged mormon bride, and a virtual prisoner in a mormon camp run by The Swede (Christopher Heyerdahl), who is impersonating Bishop Dunston, the man he murdered. With season 4, Bohannon is somewhat of a changed man, more thoughtful, now trying to actually make a go of being a family man and to stop all the violence in his life, but still driven to complete his work on the railroad. Durant (Colm Meaney) is back in control of the Union Pacific and it has finally made it to Cheyenne, which has become somewhat of a bustling township. With that, however, has come new interest from the government, and President Elect Grant, who sends his group of men out West to the Wyoming Territory, including an interim Governor, John Campbell (Jake Weber), to impose law and order, where once everything was settled at the end of a gun. As one could imagine, this doesn't sit well with the people of Cheyenne, especially not Durant who sees his authority being challenged, both by the government and by his own company. As for one of the series' other major characters, Eva (Robin McLeavy), she's been lost ever since her love, Elam (Common), went off to search for Bohannon at the end of season 3 and never returned (last we saw him he was being mauled by a bear). She does slowly begin to grow more assertive this season, however, and find a role for herself, first as a first rate card player and then in an unexpected alliance with Mickey McGinnes (Phil Burke).
Hell on Wheels continues to impress with its collection of colorful characters, many of whom have a basis in historical fact (Durant and Campbell are both mentioned in the history books, for instance) and the growth of these characters is natural, unexpected, and pleasing. It works in the context of the series and keeps the story interesting. Cullen Bohannon, especially, has come a long way from season 1 to season 4 (and now season 5, which is currently airing on AMC). And this mimics real life. No, people rarely change drastically in the real world, but neither do they stay exactly the same, and when you're talking about fictional television, lack of change means bad writing. This is not the case with Hell On Wheels.

Video Quality
[Rating:5/5]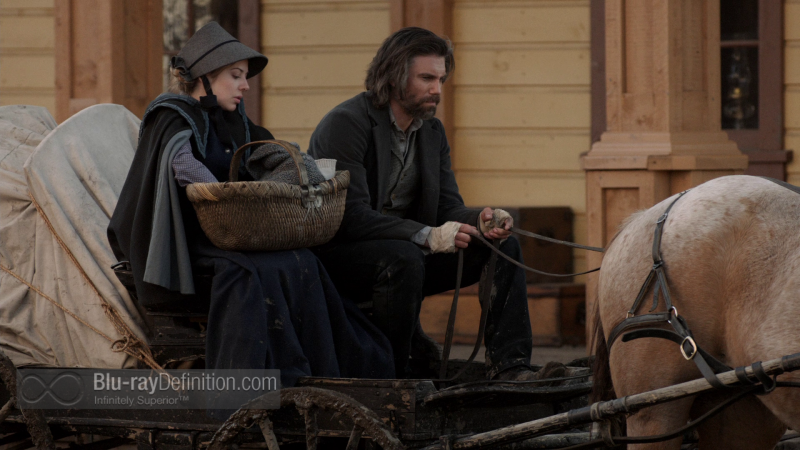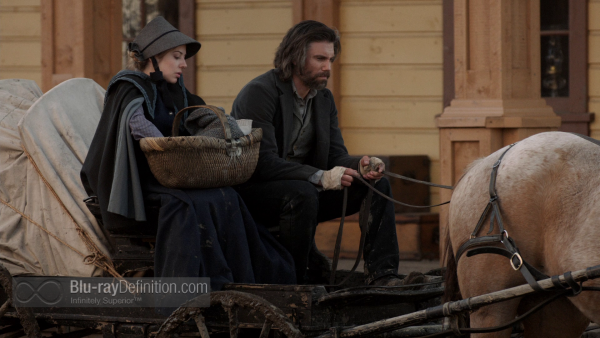 Shot in HD on the Arri Alexa, Hell on Wheels: Season 4 arrives on Blu-ray in a reference quality AVC/MPEG-4 1080p encodement from Entertainment One. Detail is sharp and the image is free from all issues that mar it during broadcasts such as posterization, macroblocking, black crush, and compression noise. Instead, we get something that looks organic and very filmic with nuanced shadows, strong contrast, and excellent reproduction of its period inspired color palette.

Audio Quality
[Rating:4/5]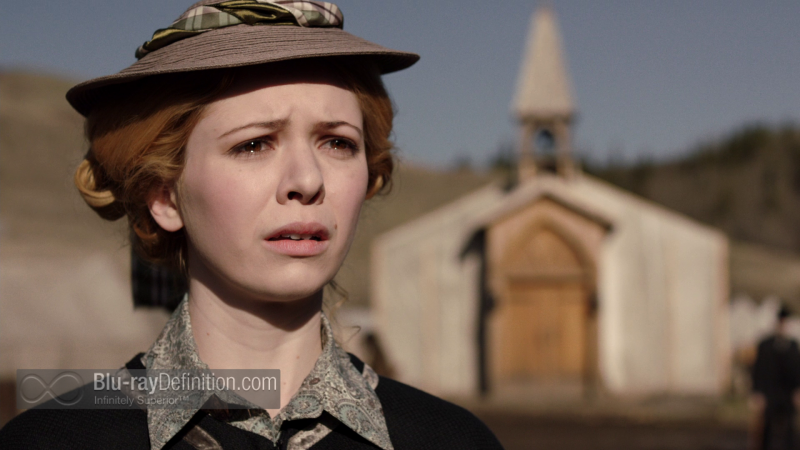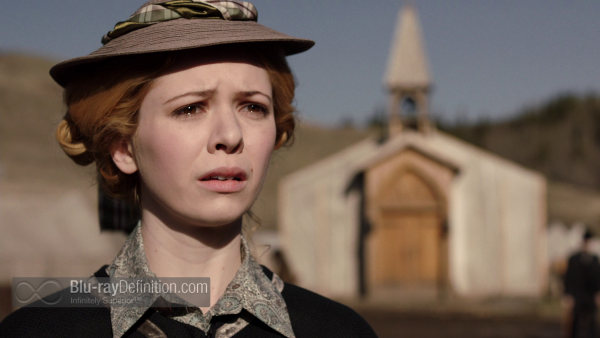 While I wouldn't call the DTS-HD Master Audio 5.1 (48khz/16-bit) soundtrack for Hell on Wheels aggressive, it is well balanced for the most part and can involve you in the action when need be, such as panning a horse carriage off to the far sides or an explosion of black powder through the entire soundfield. Low end can extend down nicely into the lower ranges when necessary, dialogue is full and clear, and there's a wide stereo field across the front as well.

Supplemental Materials
[Rating:3.5/5]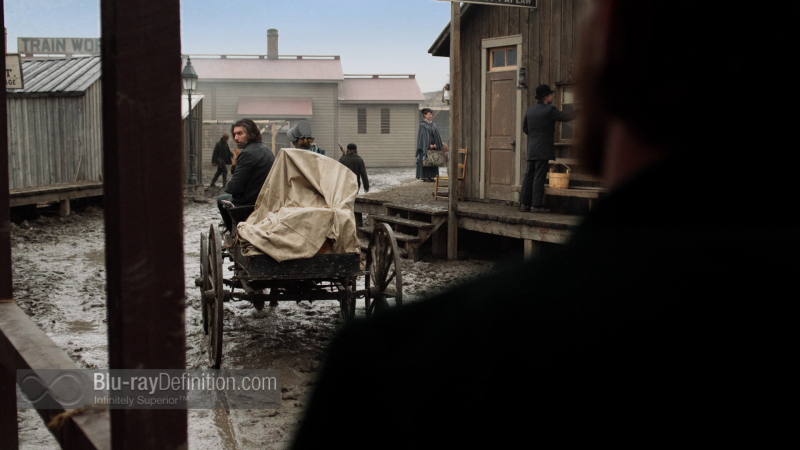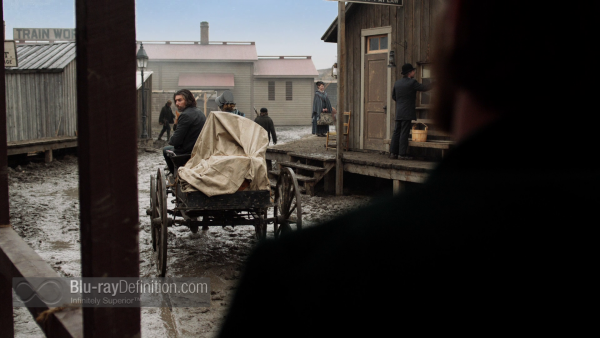 The extras on disc are pretty self-explanatory. They are a range of production featurettes and interviews that cover the fourth season's new characters, plot lines, and sets. They are all worth watching and informative, even the brief ones.
A Look at Season 4 (1.78:1; 1080i/60; 00:03:12)
The New Characters of Season 4 (1.78:1; 1080i/60; 00:03:24)
On the Set with Colm Meaney (1.78:1; 1080i/60; 00:01:10)
On the Set with Jake Weber (1.78:1; 1080i/60; 00:01:16)
Cheyenne Set Tour (1.78:1; 1080i/60; 00:04:27)
Anson Mount Retrospective (1.78:1; 1080i/60; 00:01:40)
Inside Hell on Wheels Featurettes (1.78:1; 1080i/60; 01:05:09)

The Definitive Word
Overall:
[Rating:4/5]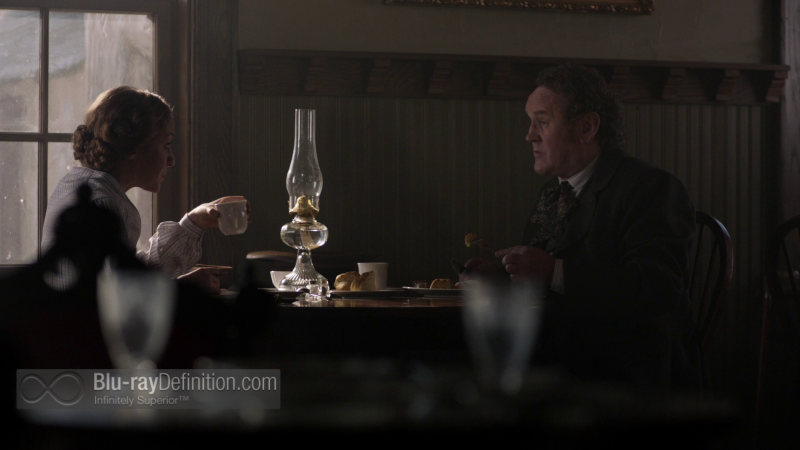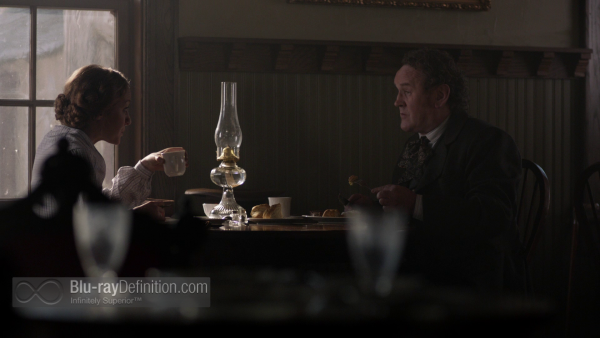 Hell on Wheels: The Complete Fourth Season was both transitional and transformative for its characters and the various stories. This AMC series continues to impress and keep me hooked. The Blu-ray set is a reference release that bests any broadcast or streaming versions by a mile.

Additional Screen Captures
[amazon-product]B00XWV8WNG[/amazon-product]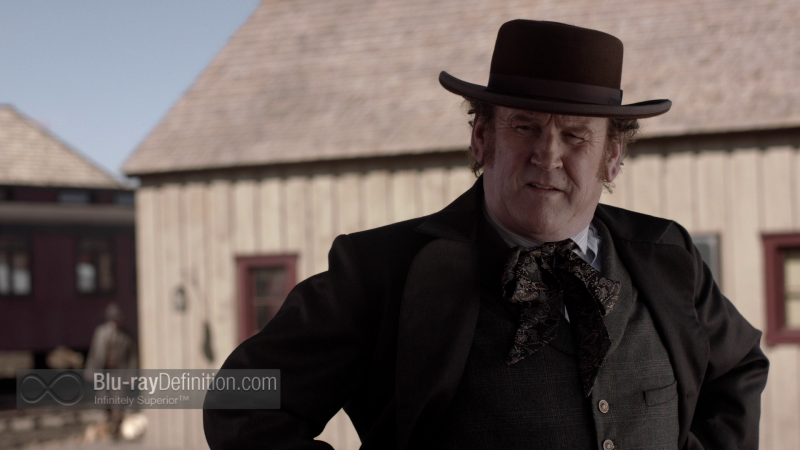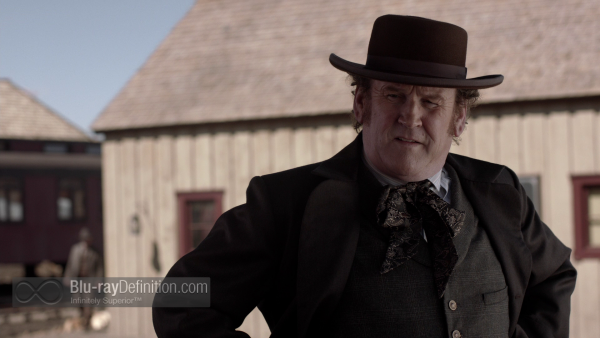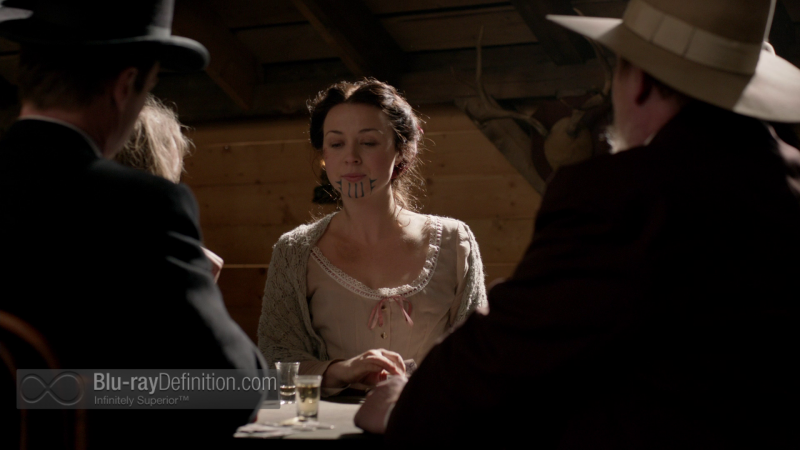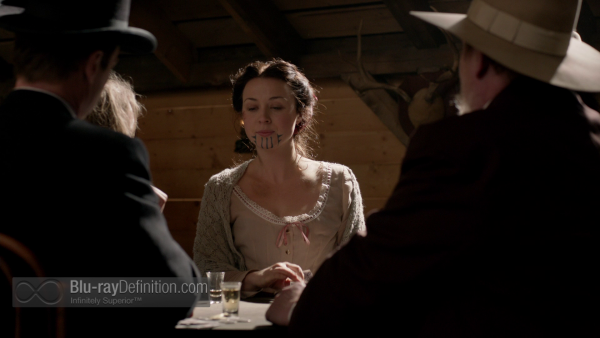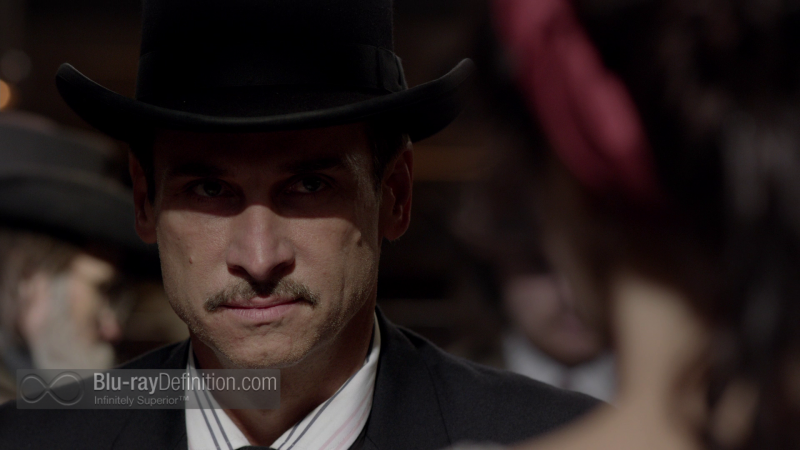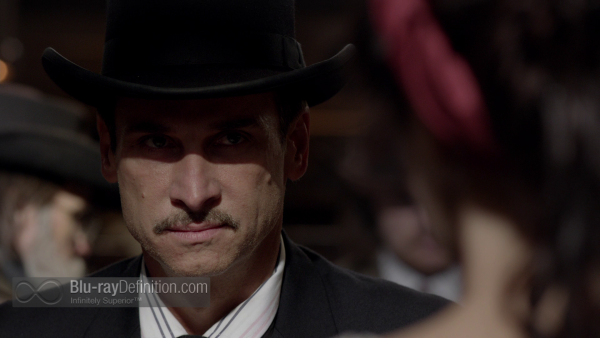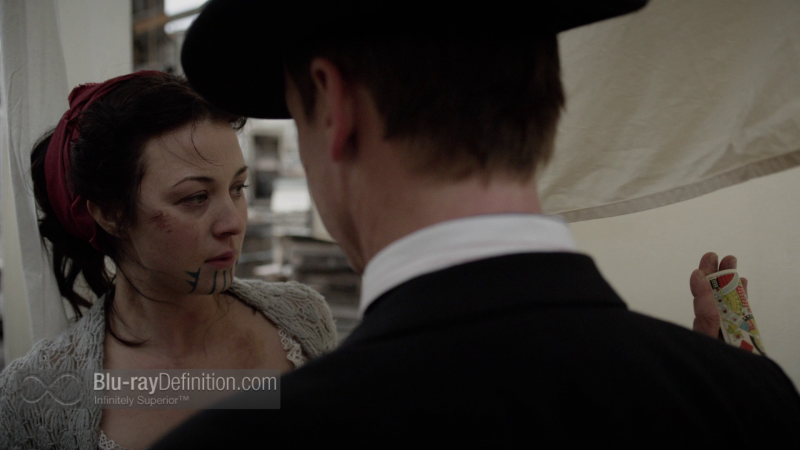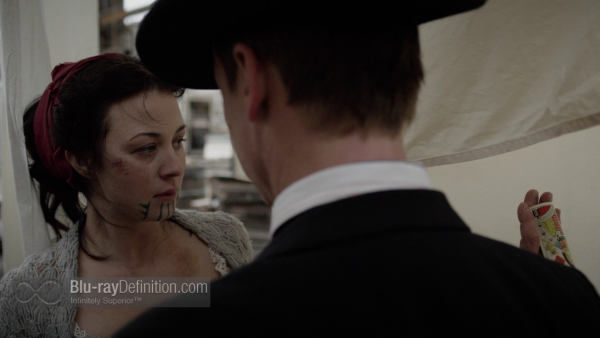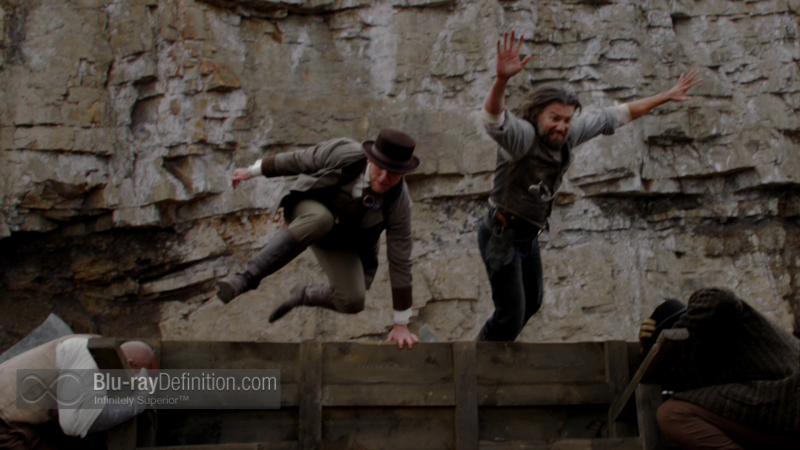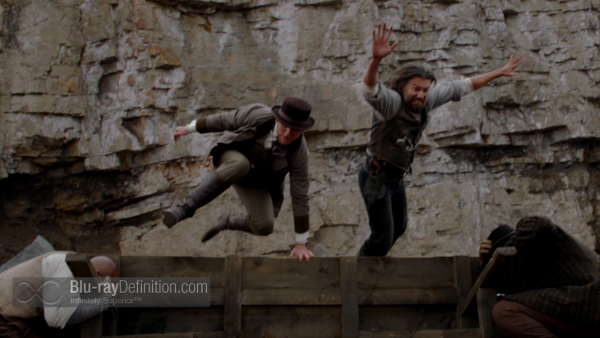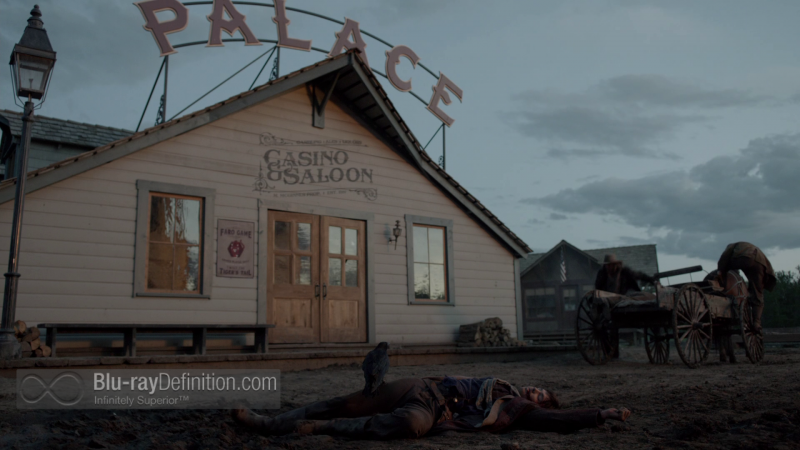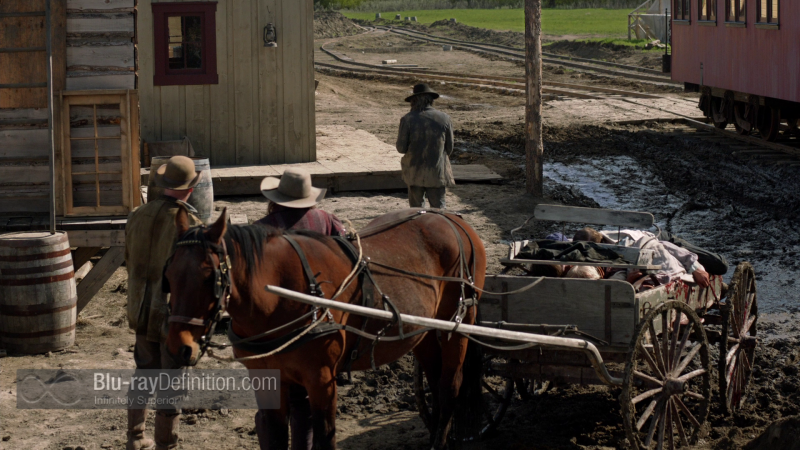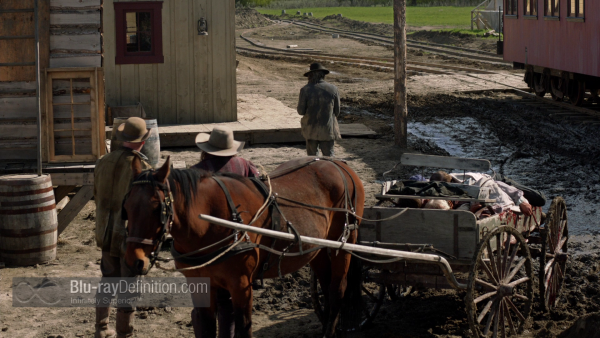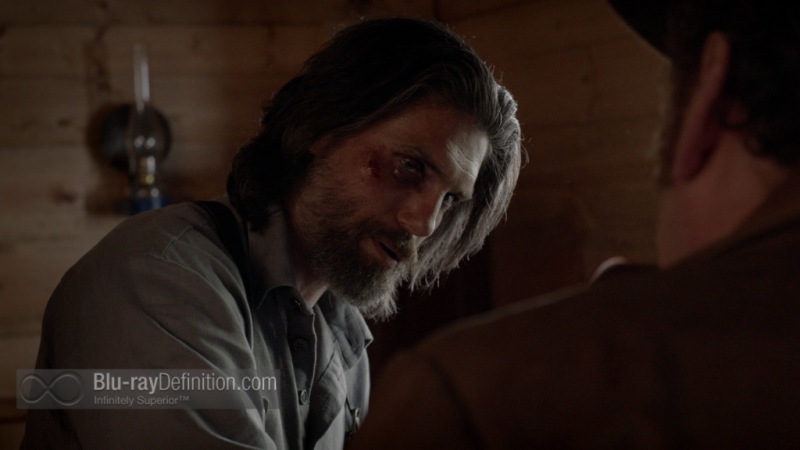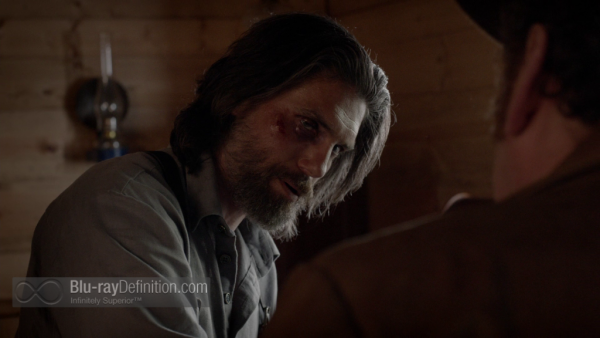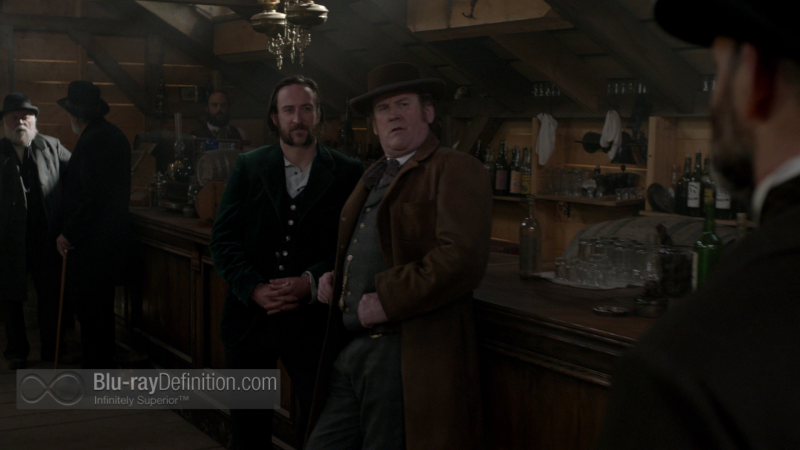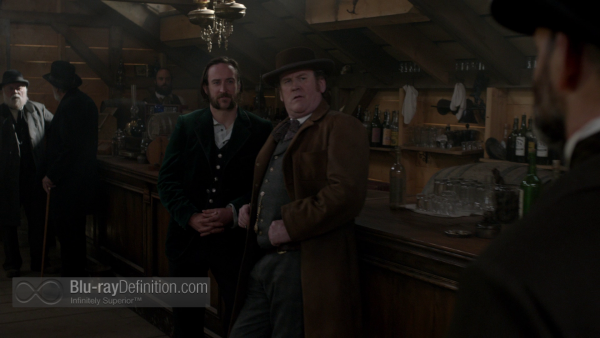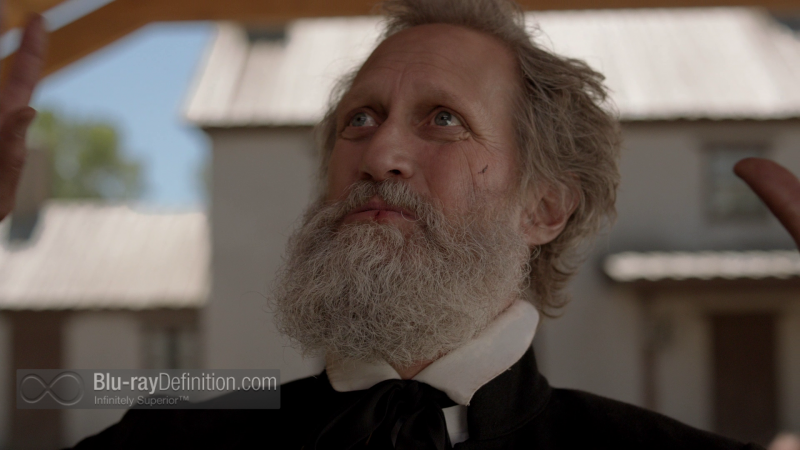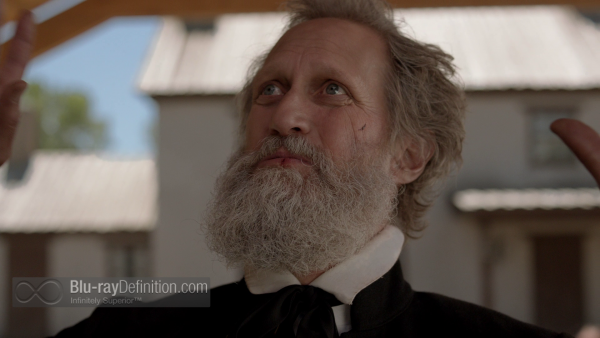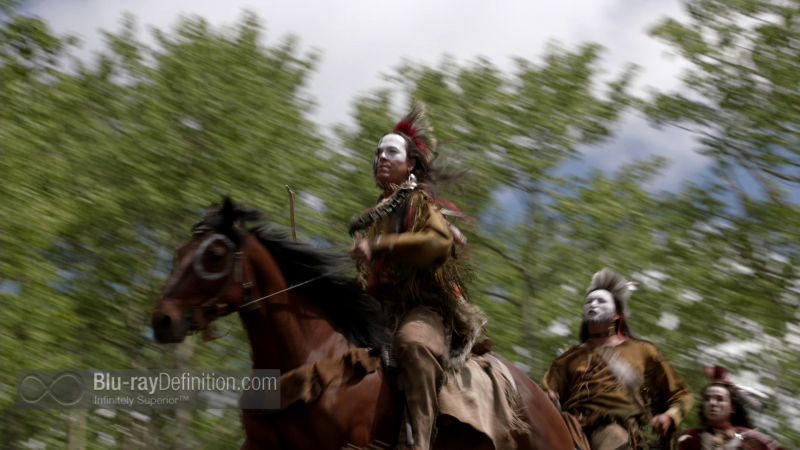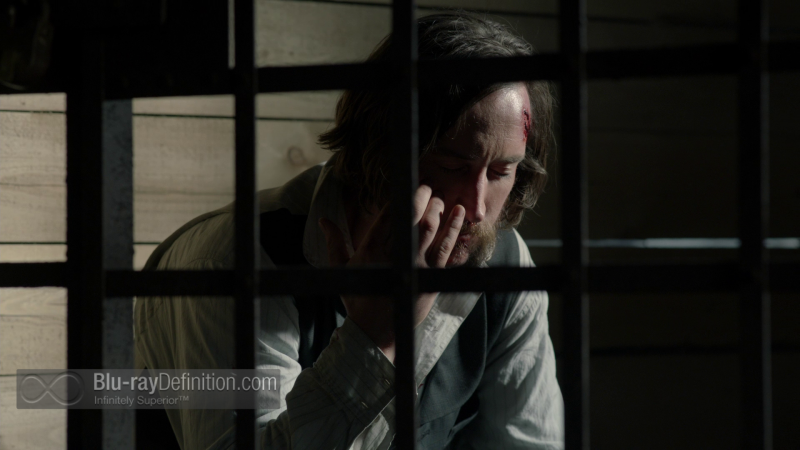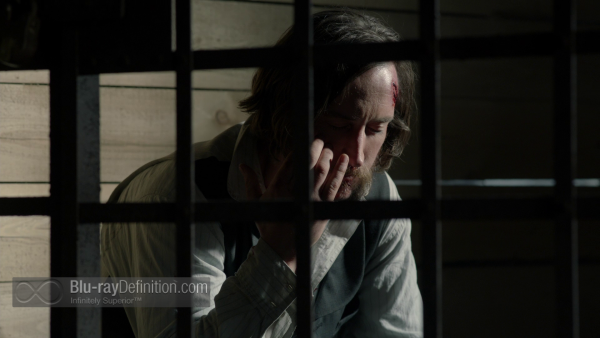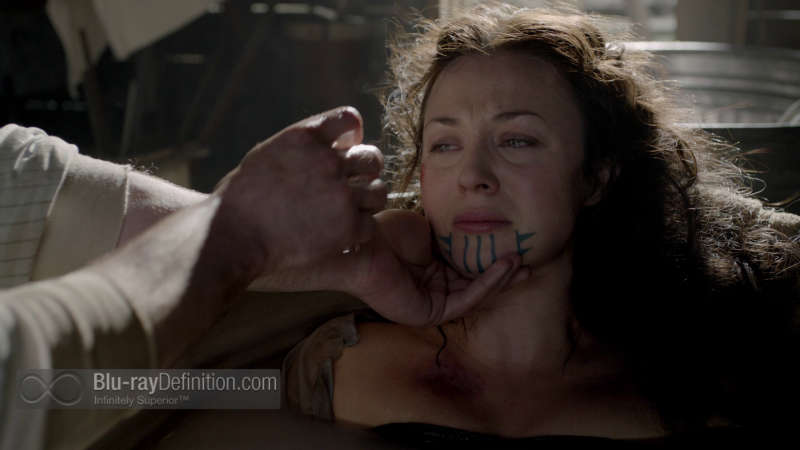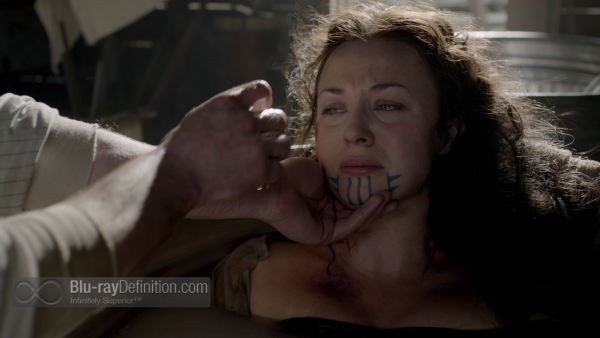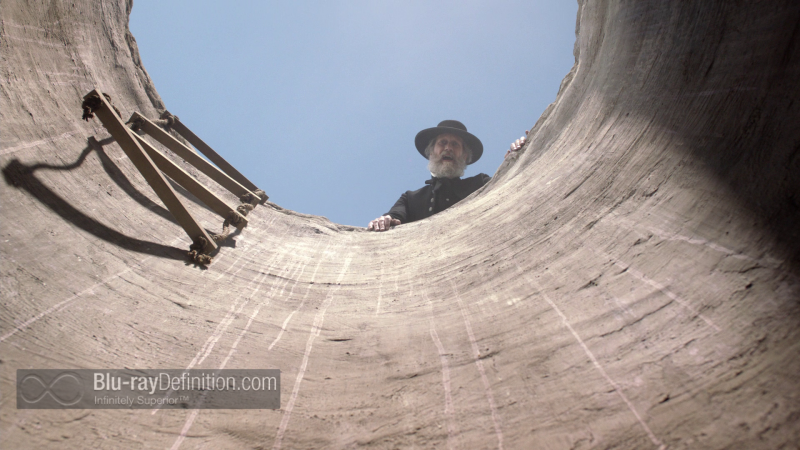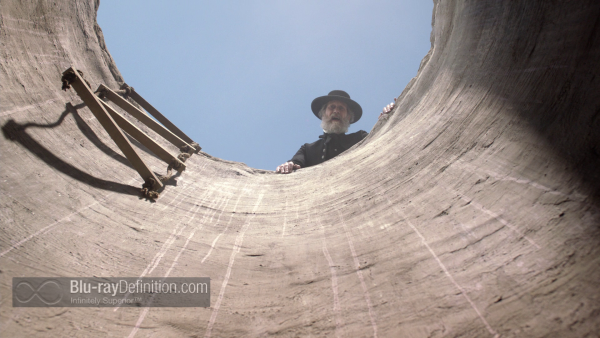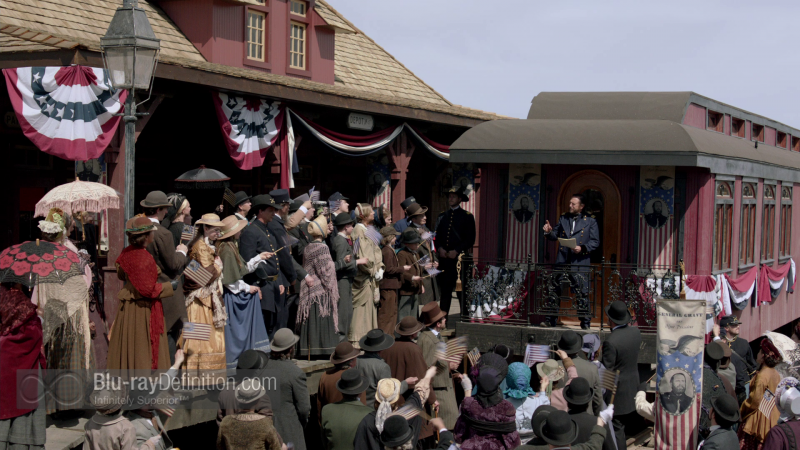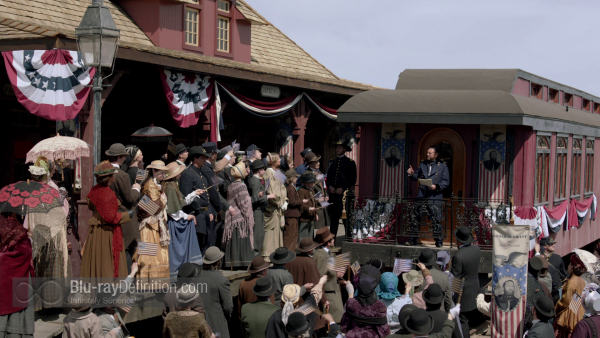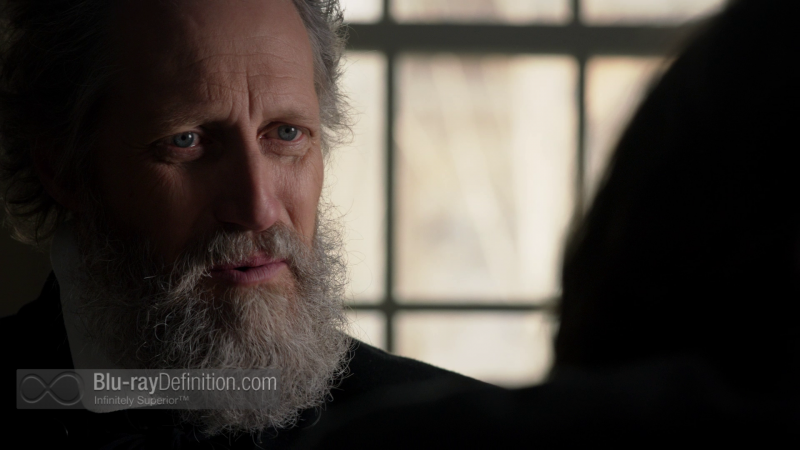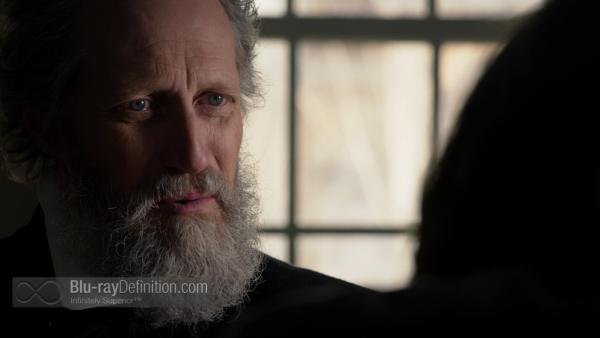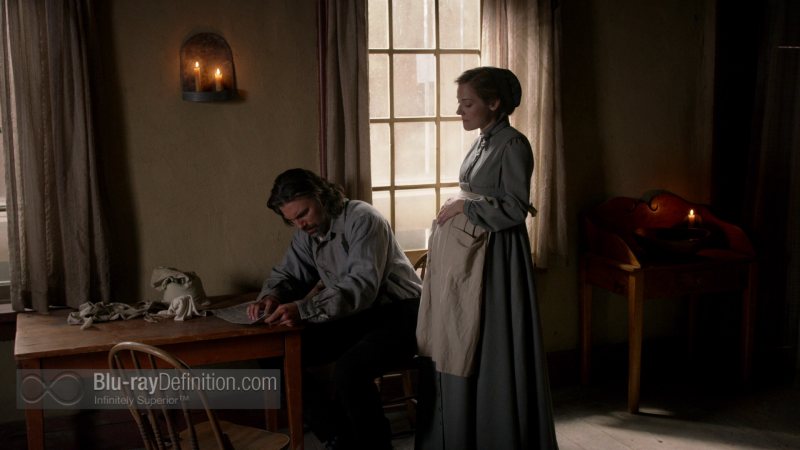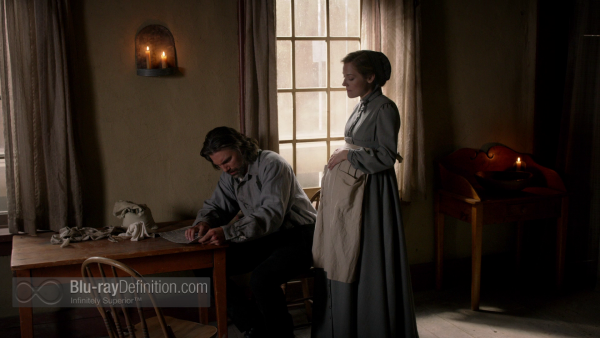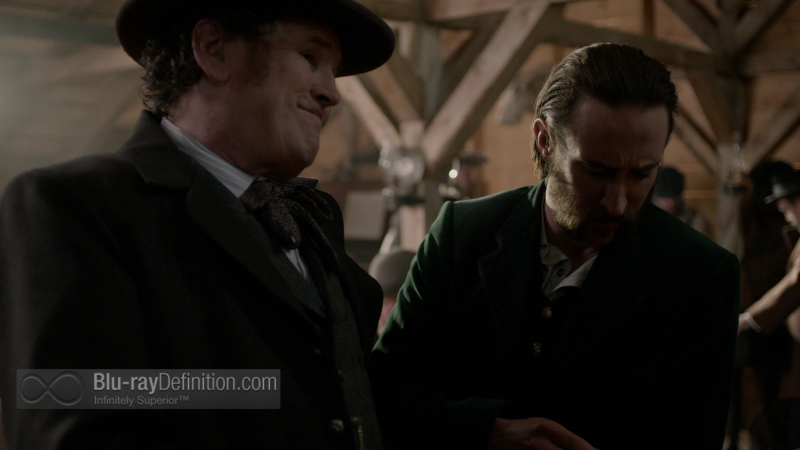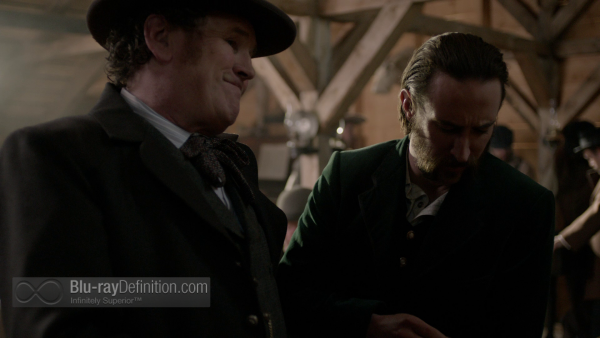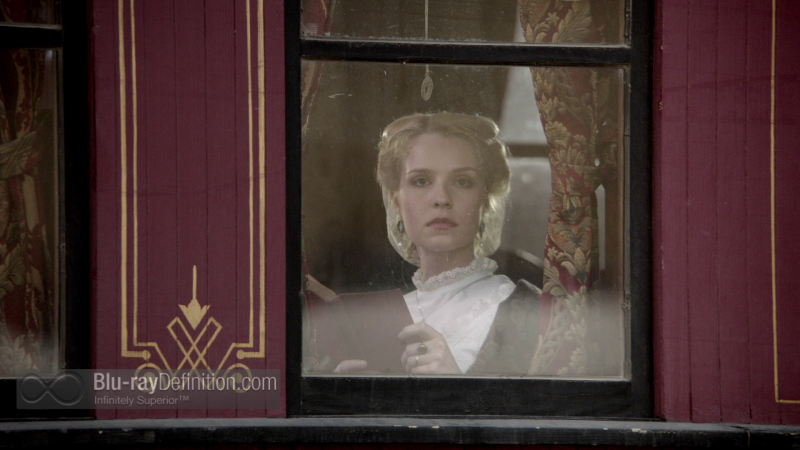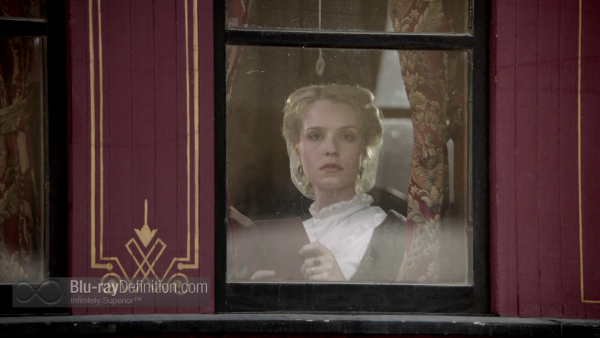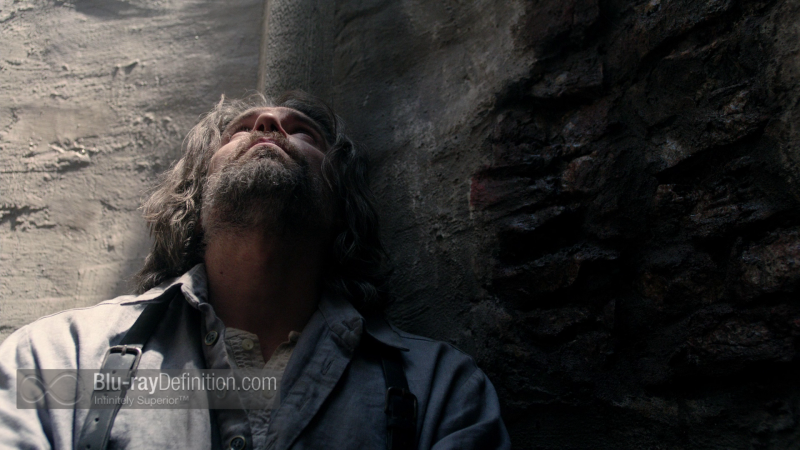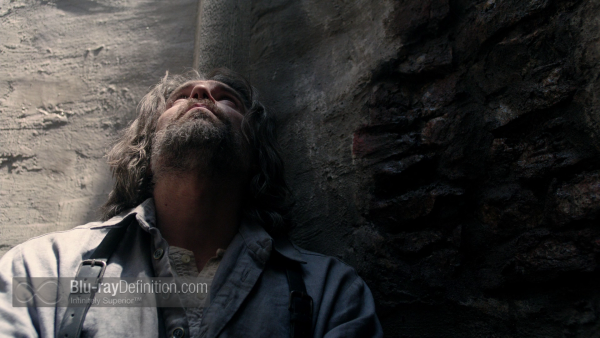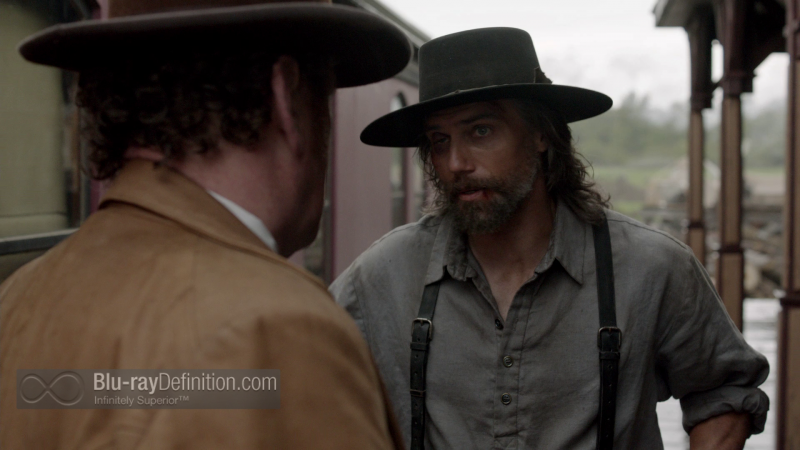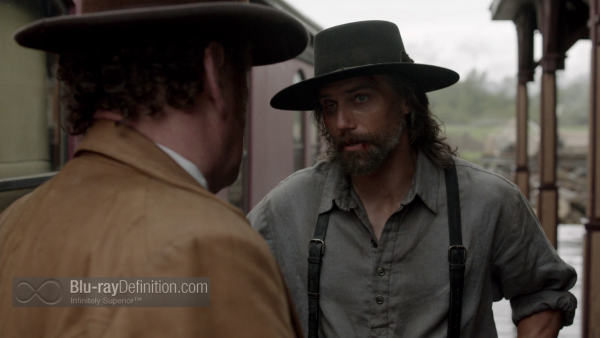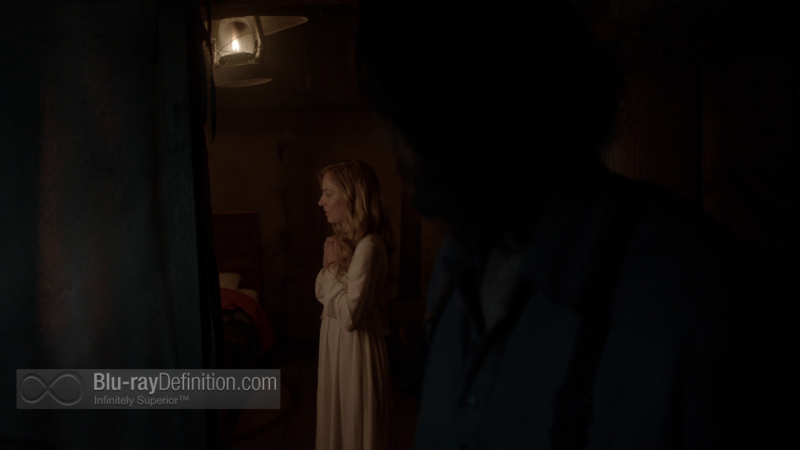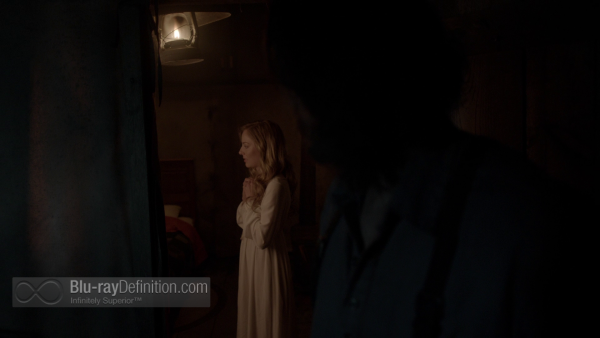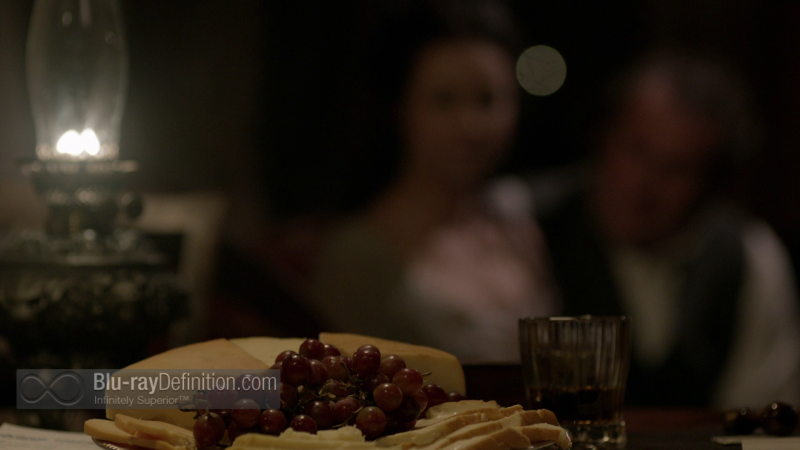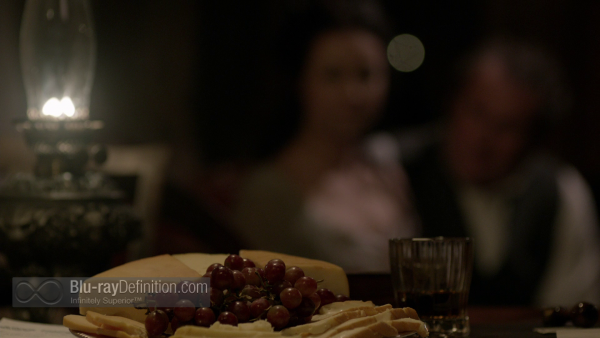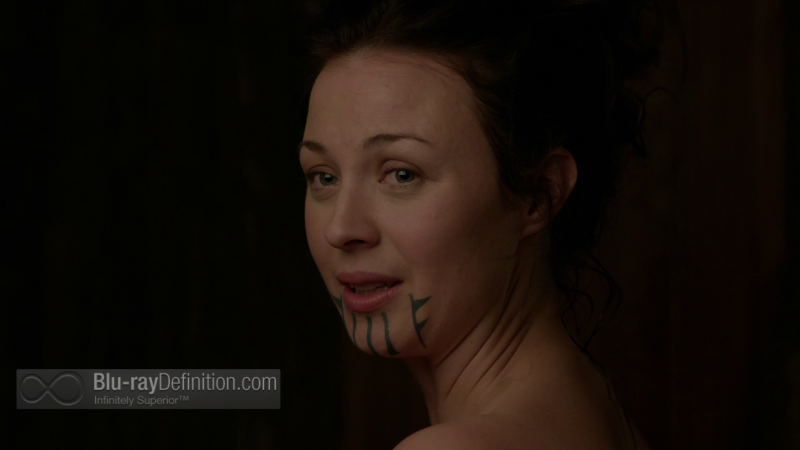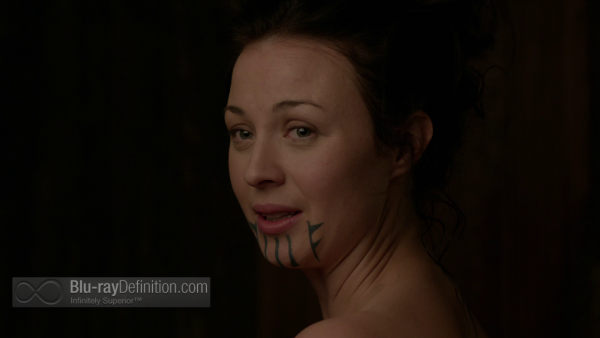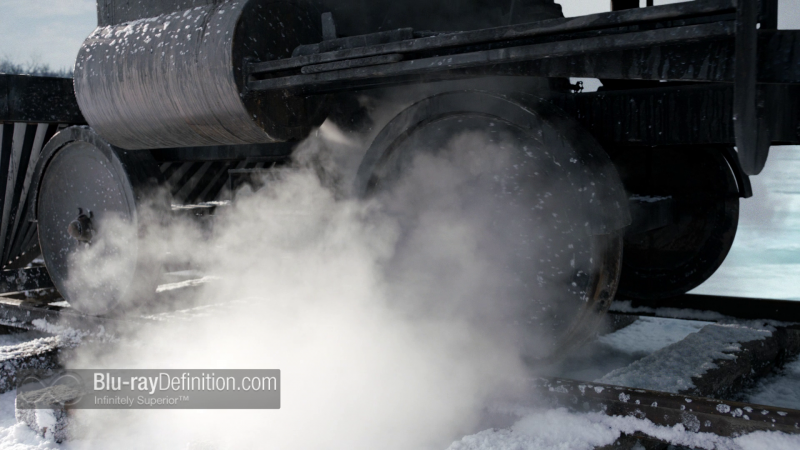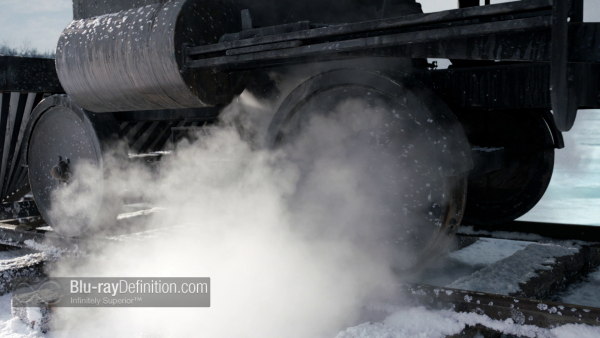 [amazon-product]B00XWV8WNG[/amazon-product]