–
(The below TheaterByte screen captures were taken directly from the Blu-ray Disc and losslessly compressed in the PNG format. There should be no loss of picture quality with this format. All screen captures should be regarded only as an approximation of the full capabilities of the Blu-ray format.)
The Film
[Rating:3.5/5]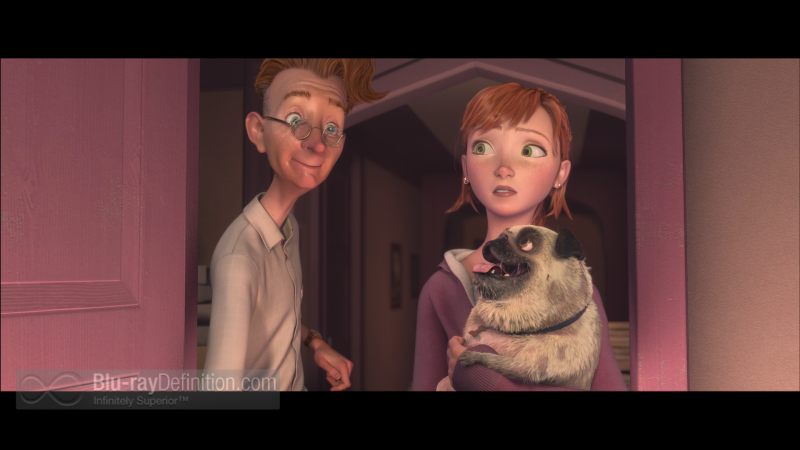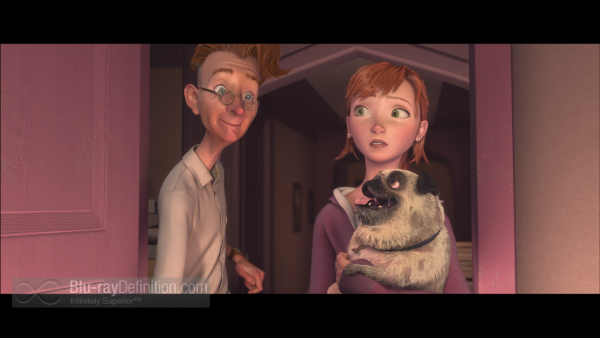 William Joyce's book The Leaf Men is brought to life with some success by director Chris Wedge (Robots) and the folks at Blue Sky Studios (Ice Age). A journey through the basics of most children's fantasies and faerie tales, Epic is a Lilliputlian adventure with elements of Robin Hood, Alice in Wonderland, and even Mary Norton's The Borrowers, itself brought to the screen by Studio Ghibli and in live action form directed by Peter Hewitt.
Immensely likeable and well-rounder Amanda Seyfried voices M.K., a late-teen reunite with her estranged father, an eccentric scientist who's spent his life and entire career convinced that the forest is filled with tiny people and woodland creatures living on a separate plain. It has ruined both his career and his marriage, and now it threatens to ruin his second chance at a relationship with M.K., who is just about to leave, thinking her father really is nuts, when out of the sky falls Queen Tara (Benyoncé Knowles).
The dying queen is responsible for protecting the forest and passing on her powers to a new heir, a chosen bud that will help the forest continue to flourish. A war has sprung up amongst the tiny Leaf Men and the nefarious Mandrake (Christoph Waltz), whose people thrive on rot, wants to stop the bud from blooming under the light of the full moon. Queen Tara, in her last breath, passes the bud off to M.K. And this act also shrinks the teen down to the minuscule size of the Leaf Men. She's now caught up in the world of these people her father always knew existed and must help them save the forest. Queen Tara's personal guard, Ronin (Colin Farrell) along with his foster son Nod (Josh Hutcherson), an upstart who never wanted the responsibility of being in the royal guard, must help protect M.K. And the bud from Mandrake and his hordes, lest they allow rot and decay to spread throughout the forest.
Epic leans heavily towards adventure and action while skimming over the deeper parts of the storytelling, unlike the best of the films from Pixar and, occasionally, DreamWorks. Parents' eyes may begins to glaze over at the somewhat endless barrage of children's cliches and fast-paced chase sequences, wondering why a more in-depth handling of M.K.'s relationship with her dad wasn't handled, or even the father/son dynamic between Ronin and Nod seems so typically confrontational.
Never the less, with the gorgeously animated characters and the spot-on voice acting, especially Seyfried and Farrell, the film offers up enough adventure and good times, and eye candy to be well worth watching for families.
Video Quality
[Rating:5/5]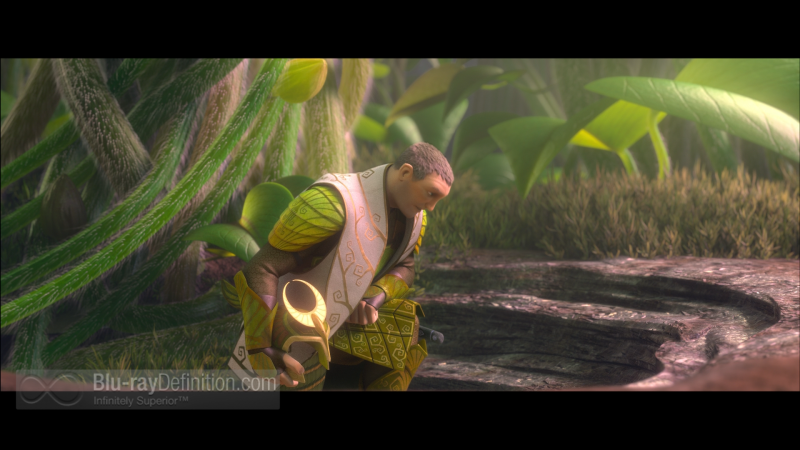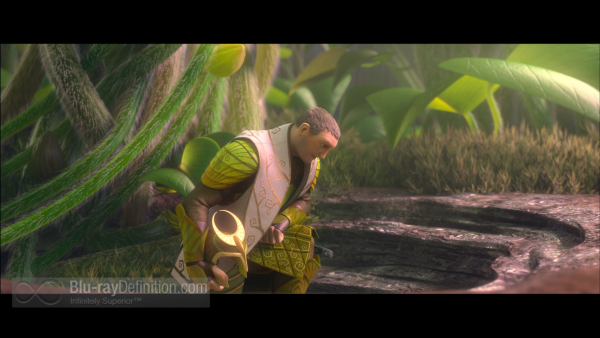 The AVC/MPEG-4 1080p encodement is every bit as crisp, clean, and textured as one would expect a CG production like this to be. The images leap from the screen, the picture is clear, and colors are vibrant.
Audio Quality
[Rating:5/5]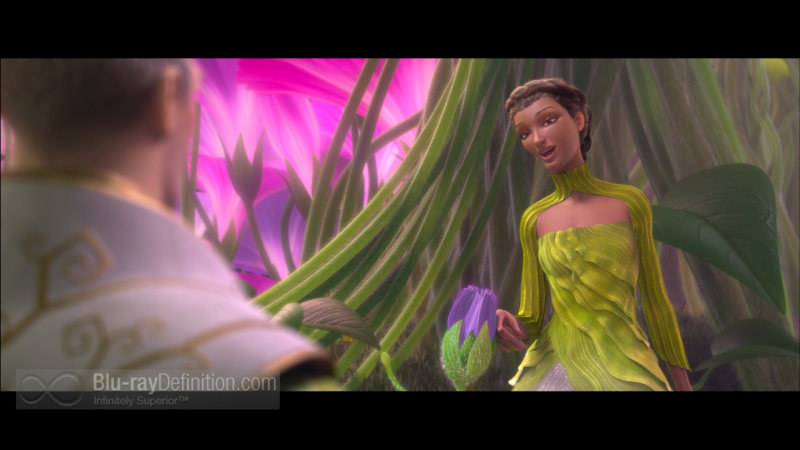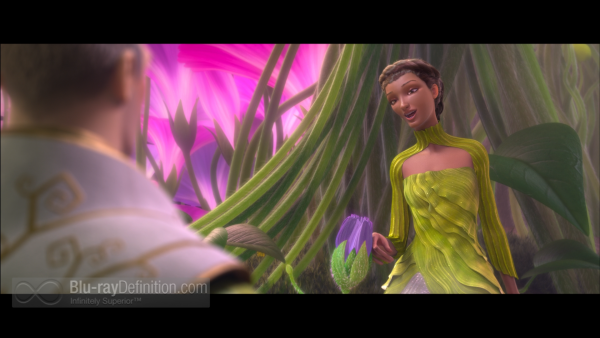 We get a magnificent English DTS-HD Master Audio 7.1 (48kHz/24-bit) soundtrack that is natural-sounding, offers a wide breadth of dynamics, and lots of activity in the surround channels. Your room will be abuzz with the flutter of birds on the wing, bees buzzing, and arrows flitting through the air. Dialogue is clear and the low end offers a solid underpinning to the action.
Supplemental Materials
[Rating:3/5]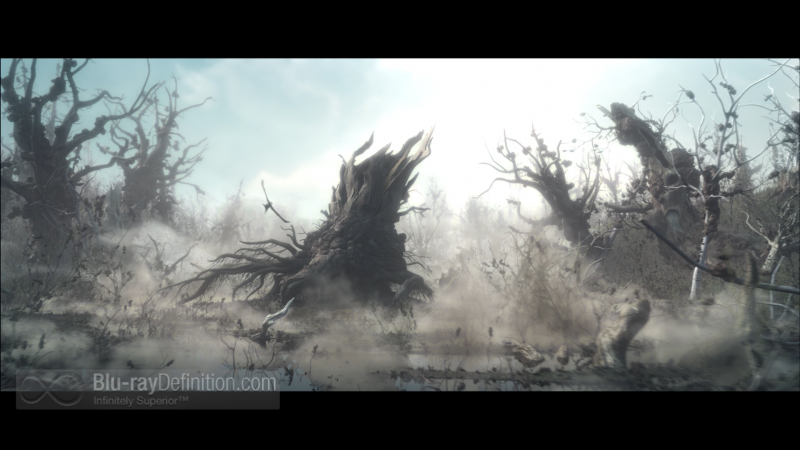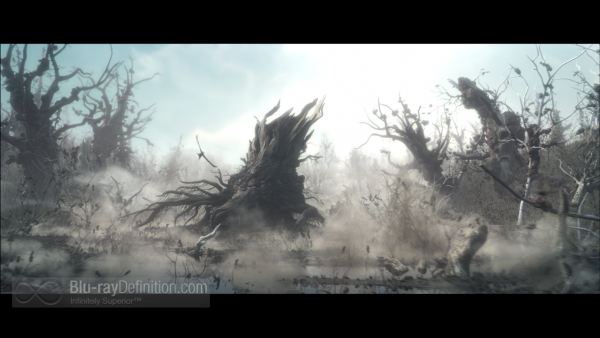 We get a set of featurettes that explore the real-world creatures in the forest these characters are based on, the production of the film, and more.
The supplements:
DVD
iTunes Digital Copy & UltraViolet
Birds, Bugs and Slugs: Forest Explorer (1.78:1; 1080p/24; 00:05:21)
Rot Rocks (1.78:1; 1080p/24; 00:03:18)
Bugs of Camouflage (1.78:1; 1080p/24; 00:03:44)
The Epic Life at 2 Inches (1.78:1; 1080p/24; 00:03:42)
Mysteries of Moonhaven Revealed (1.78:1; 1080p/24; 00:24:39)
Theatrical Trailer (2.35:1; 1080p/24)
The Definitive Word
Overall:
[Rating:4/5]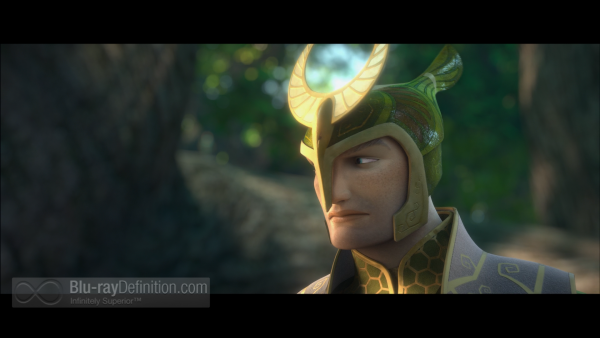 Epic is a fanciful treat with glorious eye candy, strong voice acting, and familiar themes. The Blu-ray is a marvelous home theatre experience, especially the lossless 7.1 soundtrack which will set your living room on fire. It's not a classic, but it's a good time for the family.
Additional Screen Captures
[amazon-product]B00ECHIBQ2[/amazon-product]
[amazon-product]B00CWM5MDY[/amazon-product]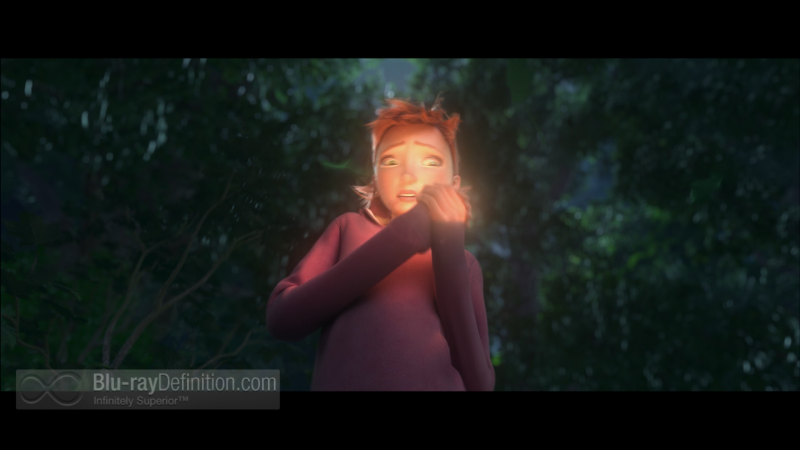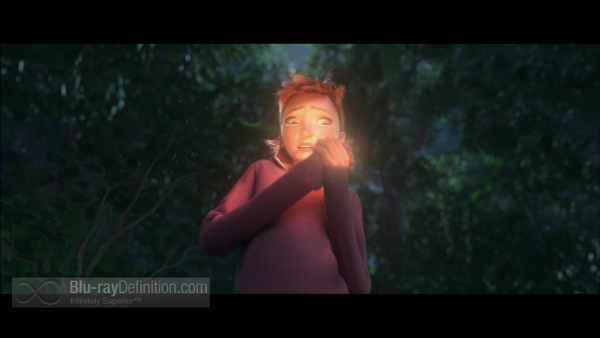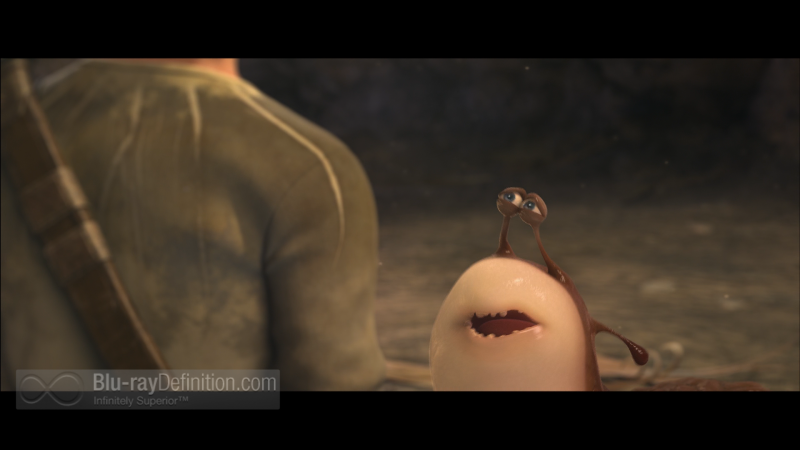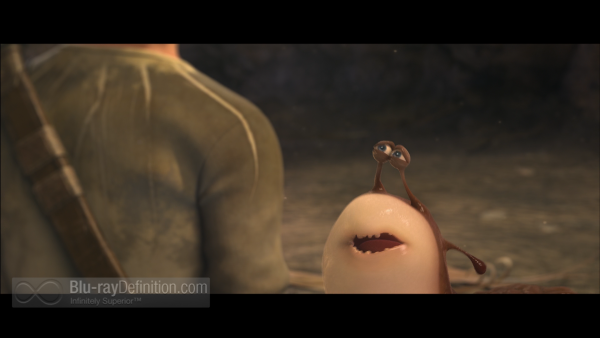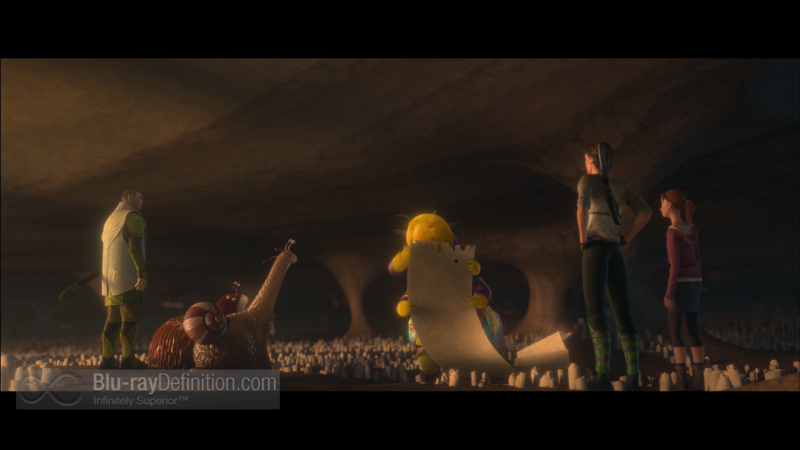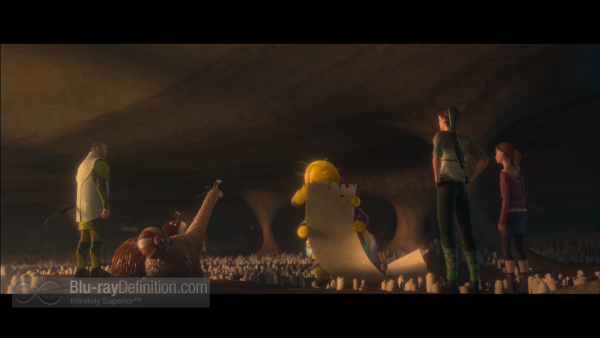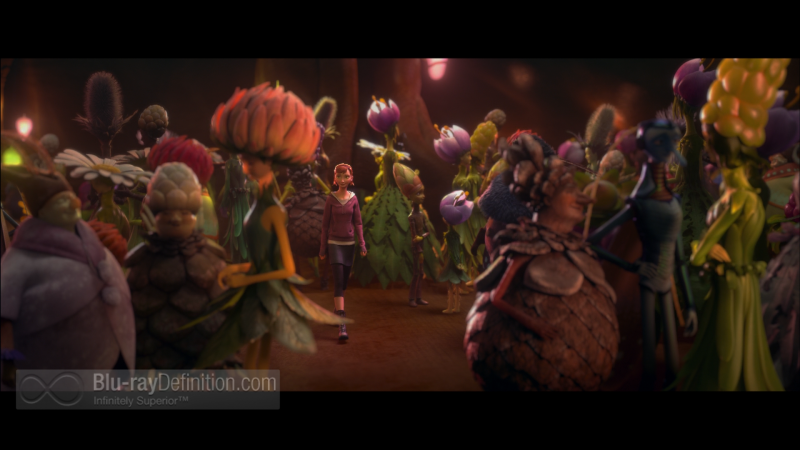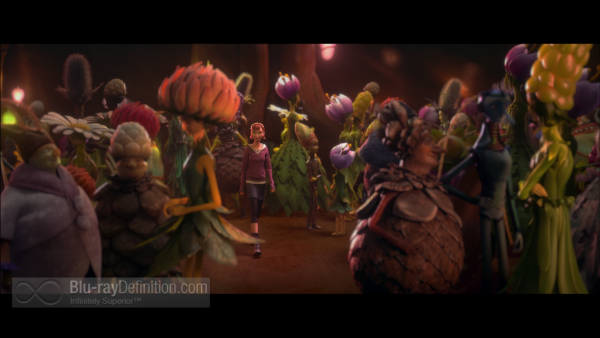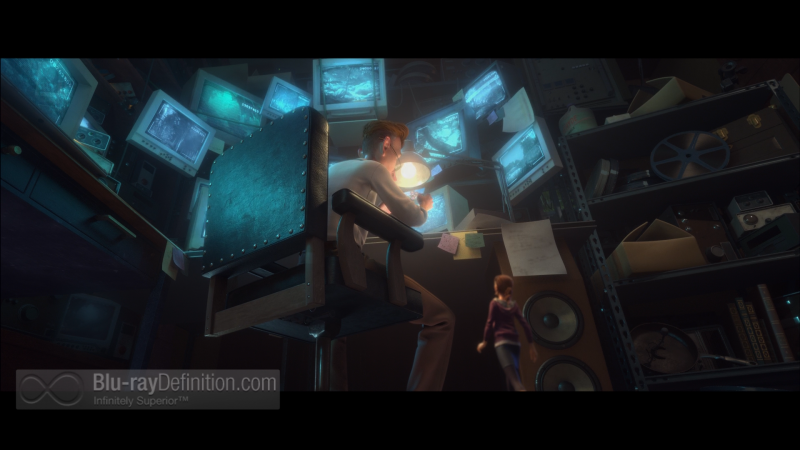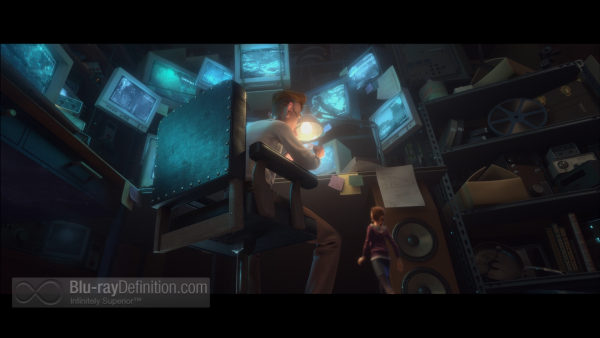 [amazon-product]B00ECHIBQ2[/amazon-product]
[amazon-product]B00CWM5MDY[/amazon-product]