–
The Film
[Rating:4/5]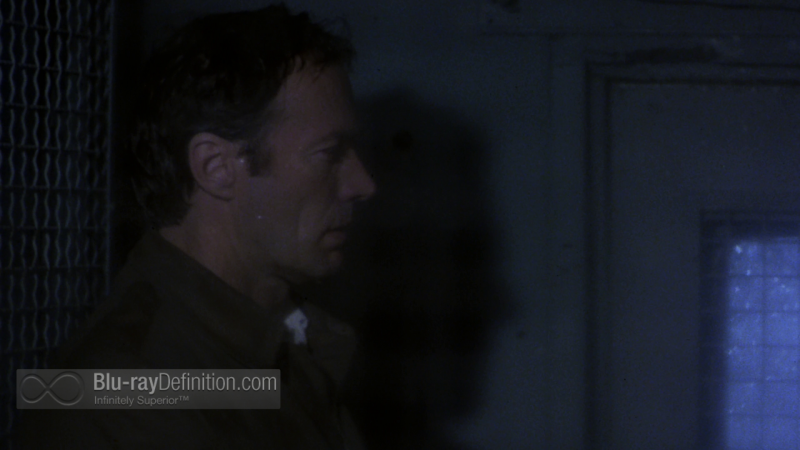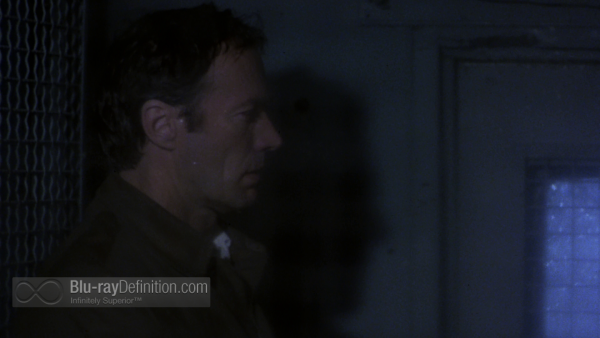 Escape from Alcatraz is the 1979 film starring Clint Eastwood and directed by Don Siegel (Dirty Harry). Shot on location at what was then the newly renovated Alcatraz prison, the film recounts the story of real-life Frank Morris (Eastwood) and his attempt to escape from the inescapable island prison. Morris, serving a life sentence, lands on "The Rock" where he runs afoul of the sadistic warden (Patrick McGoohan) and befriends a patchwork of inmates that he chooses from to help him make his daring escape.

As escape from the big house films go, Escape from Alcatraz gets all the finer points right. It makes us root for the good guys, who are the bad guys in this case. Frank Morris and his criminal compatriots are handled with compassion without the film ever becoming too sentimental. Then, when the break-out does happen, Siegel's keen sense of directorial skills is on display. The thrilling escape is an edge of the seat escape in slow motion and near silence and complete darkness.
Rounding out the rough edges are the famous scowl perpetually chiseled onto Eastwood's face, a cast that really helps to prop him up, not that he needs it, and an overriding sense of claustrophobia thanks to the on location shooting. This is one of the last classics of the 1970s, and the last of the Siegel/Eastwood collaborations as well.

Video Quality
[Rating:4/5]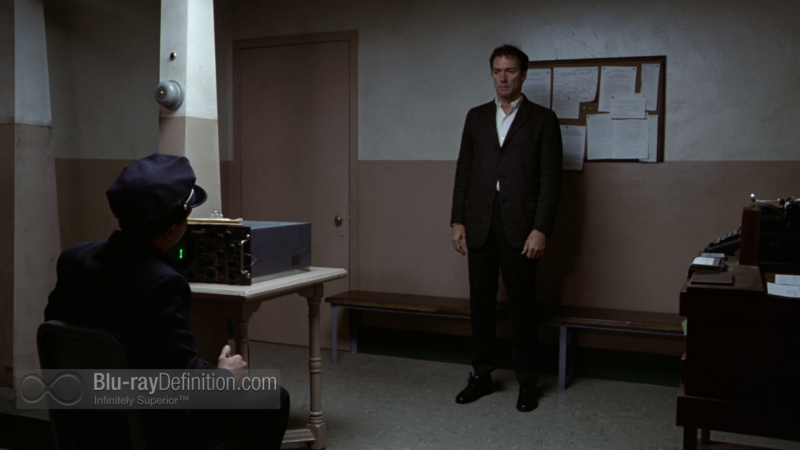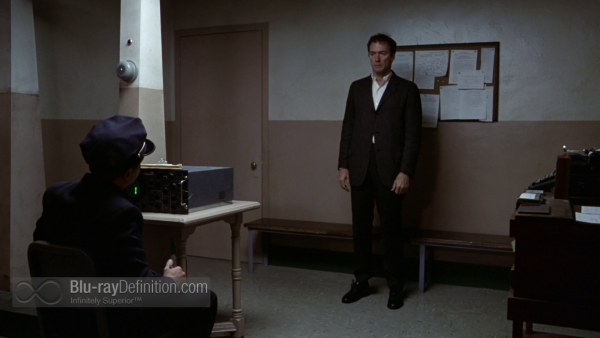 The AVC/MPEG-4 1080p encodement of Escape from Alcatraz on Blu-ray looks about what one would expect for this 35mm 1979 production. There are some grainy portions and film softness, but mostly this looks quite clean with really good detail. Where it does breakdown a bit is in the darkest of scenes, such as when the prisoners are crawling around in the walls trying to make their escape. The blacks do tend to crush a little and grain can look just a little noisy.

Audio Quality
[Rating:3.5/5]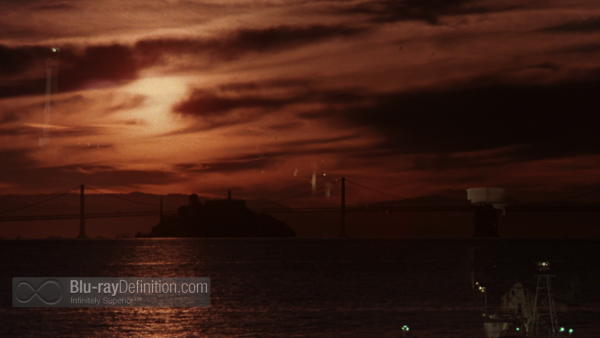 Escape from Alcatraz get a Dolby TrueHD 5.1 (48khz/24-bit) soundtrack, but no original monaural mix is included for those traditionalists out there. The 5.1 mix does spruce up the older soundtrack fairly well, even if it is somewhat off putting to hear this 1979 film, originally so closed in, sound so wide and atmospheric. The track carries a lot of effects in the surround channels, offer up clear dialogue and and natural dynamic range.
Supplemental Materials
[Rating:0/5]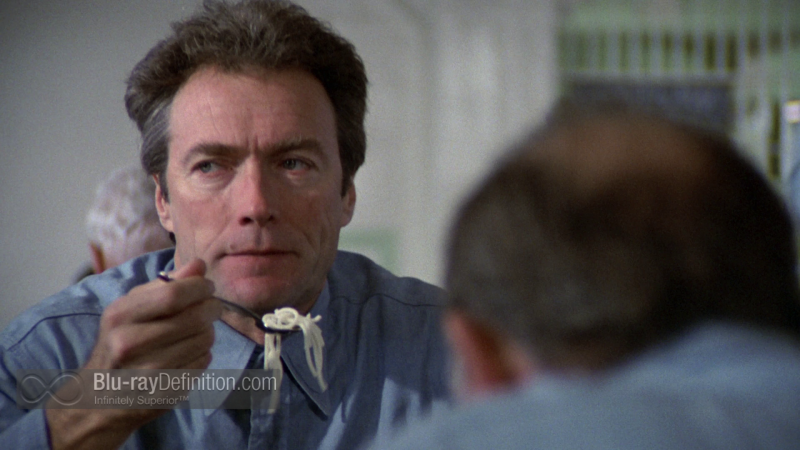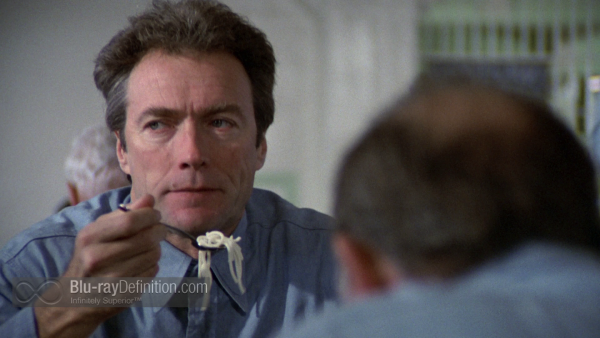 No extras are included.
The Definitive Word
Overall:
[Rating:4/5]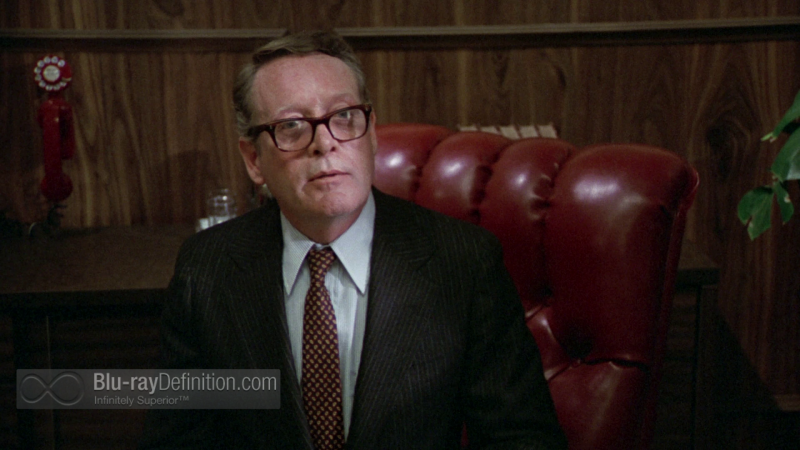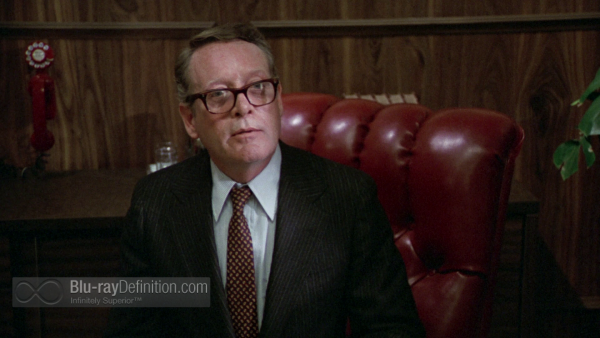 Escape from Alcatraz still has that slow moving, character-driven 1970s atmosphere, even though it came out after both Star Wars and Jaws. It is one of the last of the 70s-style films before the big blockbuster filmmaking in Hollywood pretty much took over completely in the 1980s. It is defined by strong acting and directing and a thrilling plot. It looks better than expected on Blu-ray.

Additional Screen Captures