Mouse-over Cover Art for Details
Click thumbnails for high-resolution 1920X1080p screen captures
(The below TheaterByte screen captures were taken directly from the Blu-ray Disc and losslessly compressed in the PNG format. There should be no loss of picture quality with this format. All screen captures should be regarded only as an approximation of the full capabilities of the Blu-ray format.
The Film
[Rating:1.5/5]
Every so often a sequel comes along that makes you have to scratch your head and say "WTF?" The Last Exorcism is a classic example of a film that not only did not need a sequel owing to the original not being that good in the first place, but also because the second is so awful it just solidifies the case against itself.
Shedding its original director and writers as well as most of its original premise, The Last Exorcism Part II finds indie director Ed Gass-Donnelly taking the reigns from the original's Daniel Stamm and working with a screenplay co-written by himself and Damien Chazelle. The story forgoes the original's mixture of faux documentary/paranormal thriller and instead goes for a straightforward paranormal thriller. In doing so, it also becomes an even duller, more burdensome affair to sit through.
Returning from the the last outing is Ashley Bell as Nell Sweetzer, the troubled teen who was perhaps possessed by a demon. Now she's been rescued from the from the woods and gone through therapy in an institution to treat her "delusions". Released to a halfway home for young women, Nell tries to lead a normal life, but she is soon haunted by the malevolent entity from her past again – and this time she learns that it has horrifying plans that involve her.
That's the gist of what is a convoluted mess of a film in which nothing in particular occurs apart from an overuse of jump scares that hardly ever lead to much of anything, few scares, and lots of pained expressions on people's faces.
This is an example of a horror film that really takes itself too seriously, and, in fact, really shouldn't, because it is insanely bad. At least in the original film, it seemed like the filmmaker's had somewhat of sense of humor, even as they were aping every current genre cliché imaginable. Here, a film laden with cliches from haunted house films to ghost stories to apocalyptic theories tries to play it straight, and it's laughable.
Video Quality
[Rating:4.5/5]
The Last Exorcism Part II was shot in high definition on the Arri Alexa and arrives with a strong AVC/MPEG-4 1080p encodement from Sony. The image is crisp and nuanced with only the slightest hint of some banding and noise on occasion. Details are textured from the tightest close-ups to some very distant background objects. Contrast is strong as well, with deep darks, little crush, and no clipping in the whites.
Audio Quality
[Rating:5/5]
This is the highlight of the release. The English DTS-HD Master Audio 5.1 (48kHz/24-bit) soundtrack is everything one could hope from from a mix for a supernatural horror/thriller like this, even of the movie itself is lame. The mix is ambient, atmospheric and engulfing, placing lots of creepy sounds around you in a tight 360-degree circle. Voices may come from right next to you or from behind you, and the score is airy and nicely balanced into the mix. Dialogue is full and clear.
Supplemental Materials
[Rating:1.5/5]
These nonsense extras that barely get over two-minutes aren't worth your time. There is a director commentary track, but, really, with a movie this bad, who gives a hoot?
The supplements:
UltraViolet
Commentary with Director Ed Gass-Donnelly and Producer Eli Roth
Nell's Story (1.78:1; 1080p/24; 00:02:37)
Shooting in New Orleans (1.78:1; 1080p/24; 00:02:16)
Hair Salon Scare – The Last Exorcism Part II Goes Viral (1.78:1; 1080i/60; 00:02:21)
The Definitive Word
Overall:
[Rating:2/5]
I've given The Last Exorcism Part II a half-point more than it probably deserves, because I believe that it looks (and sounds) pretty good, but that's about it. Skip this time-waster and at least stick with the original film.
Additional Screen Captures
[amazon-product]B00AIBZL14[/amazon-product]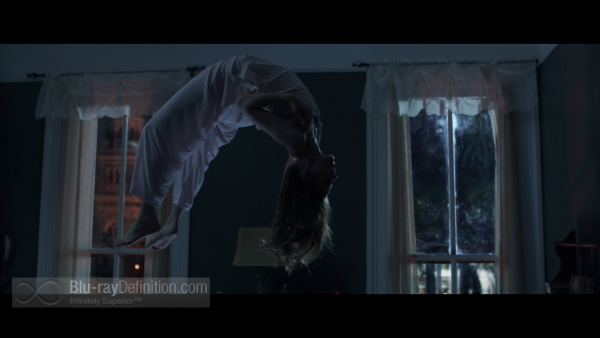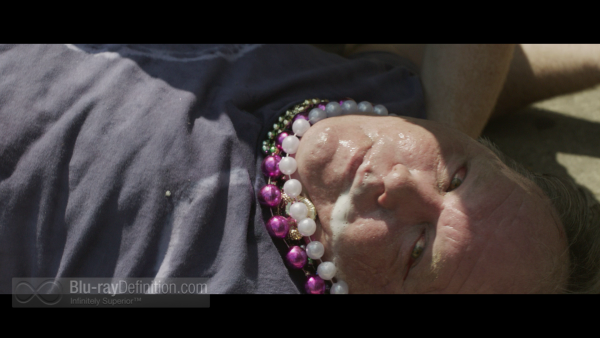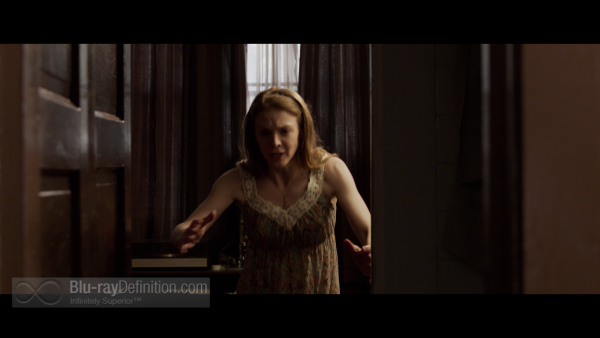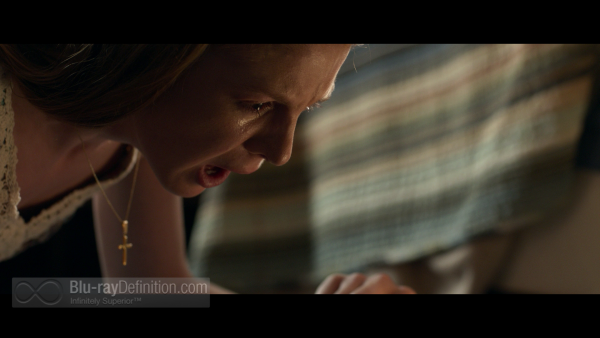 [amazon-product]B00AIBZL14[/amazon-product]
Overall
[Rating:2/5]
The Film
[Rating:1.5/5]
Video Quality
[Rating:4.5/5]
Audio Quality
[Rating:5/5]
Supplemental Materials
[Rating:1.5/5]