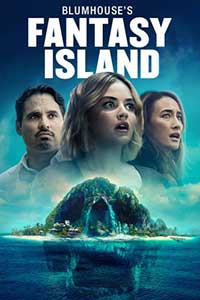 Fantasy Island is the 2020 cinematic remake of the 1977 TV series from Blumhouse and director Jeff Wadlow (Truth or Dare). While this film has not fared well critically, further inspection reveals that Wadlow and crew stick pretty close to the outlines of the original series, which, let's face it, was not exactly great television. It was along the lines of much escapist series of the era (see The Love Boat and other camp series).
For the uninitiated, the story revolves around a mysterious owner and operator, Mr. Roarke (with Michael Peña here playing the role made popular by Ricardo Montalban) of a luxurious island who invites a group of visitors to fly out to his 'fantasy island'. Upon their arrival, living out their fantasies becomes a lot more vivid than they were expecting.
There's the woman who regrets turning down a marriage proposal (Maggie Q) who wants to go back and say yes, the man who wants to live out his dream of fighting in war (Austin Stowell), stepbrothers (Ryan Hansen and Jimmy O. Yang) who are too codependent and need to see what it's like to be on their own, and a woman who wants to take revenge on a high school bully that ruined her life as a teenager (Lucy Hale).
All of their fantasies end up becoming intertwined in a dangerous, horrifying adventure on this strange island, with Mr. Roarke seemingly pulling the strings.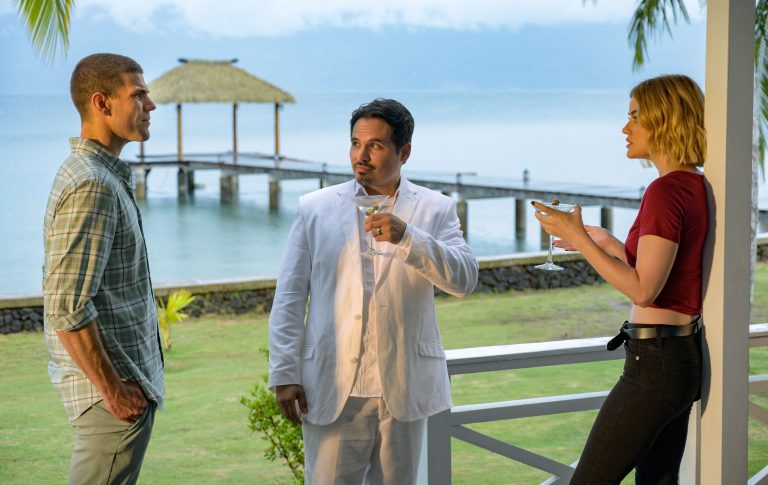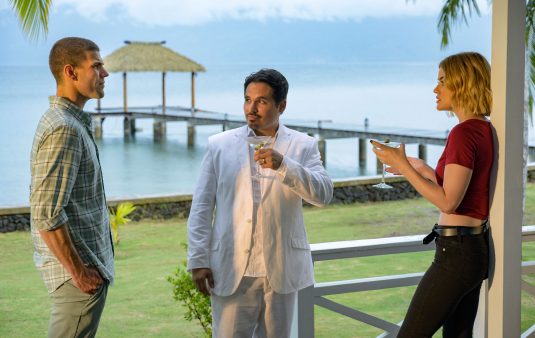 The film manages to combine all the elements that made the series a success for so many seasons, bringing together a group of great looking people in a great looking location and Wadlow manages an interesting mashup of horror genres here from Saw and Panic Room to campier films like Scream. In the end, he tidies up what seems like it had descended into chaos and brings all the elements together into an, "oh, yeah" sort of moment. And given its obviously high production values, this film will net some good popcorn fun for genre fans even if it will never be considered a great film.
Fantasy Island is available digitally with the Unrated & Theatrical cut and includes an Unrated director & cast commentary as well as deleted scenes. The film is available in HD and 4K with Dolby Vision HDR.
---
The Film: 3.0/5
Studios & Distributors: Columbia Pictures | Blumhouse Productions
Rating Certificate: PG-13 (for violence, terror, drug content, suggestive material and brief strong language)
Country: USA
Language: English
Run Time: 109 Mins.
Aspect Ratio: 2.39:1
Director: Jeff Wadlow
Writers: JillianJacobs | Christopher Roach
Release Date: 14 February 2020