–
The Performance
[Rating:4/5]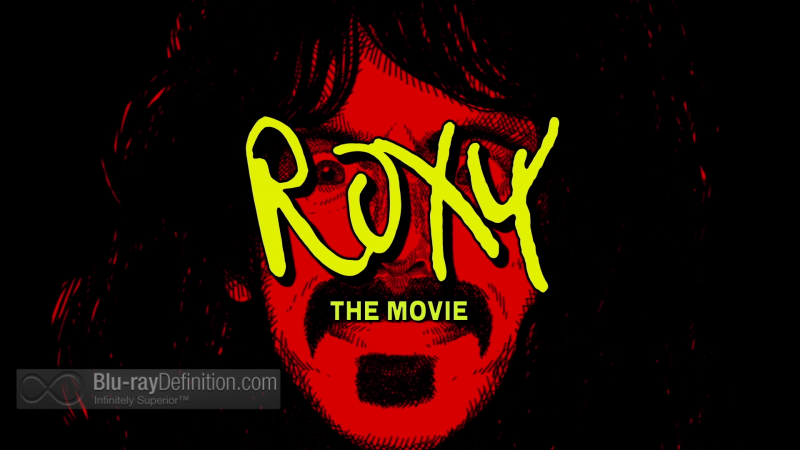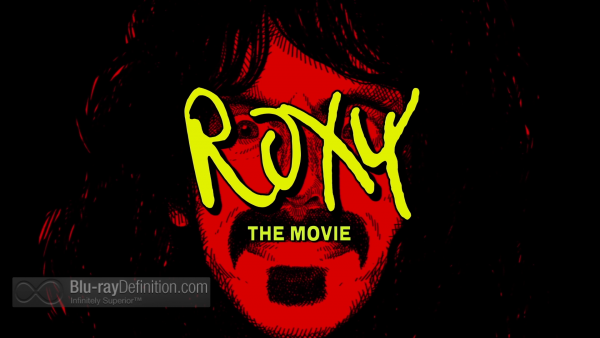 Roxy the Movie has been in the making for over forty years. Frank Zappa & The Mothers filmed four different shows at The Roxy in 1973, but almost immediately on the first night, the equipment developed technical problems. The audio drifted out of synch with the film and, for years, after both Frank and his wife Gail attempted to mix the audio and synch it to the film sources, it just would not match up. The technology just didn't exist in those days. Now it does, and after painstaking restoration, Roxy the Movie is finally here.
Zappa's music, a mixture of comedy, cynicism, jazz, blues, rock, folk, and about everything you could think of, has been flying way under my radar for years. And, honestly, I don't really know what to make of it or this show. Here, he sounds more like jazz fusion with a little bit of soul and funk added to the mix. One thing I do know, Zappa and his band are fantastic musicians, and it doesn't take long as a music lover to just sit back and enjoy the mind opening ride that is Roxy the Movie.

Video Quality
[Rating:3/5]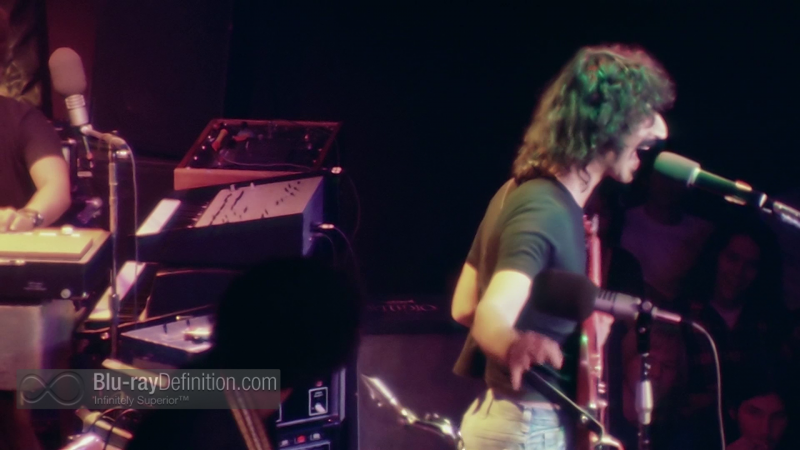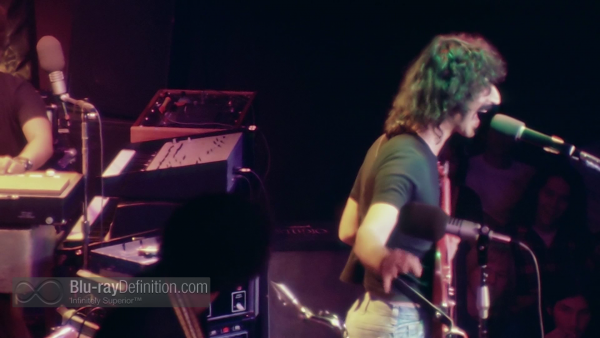 This movie does not look good, and, in fact, in the liner notes, Gail Zappa says that Frank Zappa always considered the film components as sub-standard. That said, Eagle Rock offers up Roxy the Movie in an AVC 1080p transfer that probably looks about as good as it can. The low lighting doesn't help and the image is very soft, almost out of focus most of the time, but hey, this is all about the music, right? Well…

Audio Quality
[Rating:3.5/5]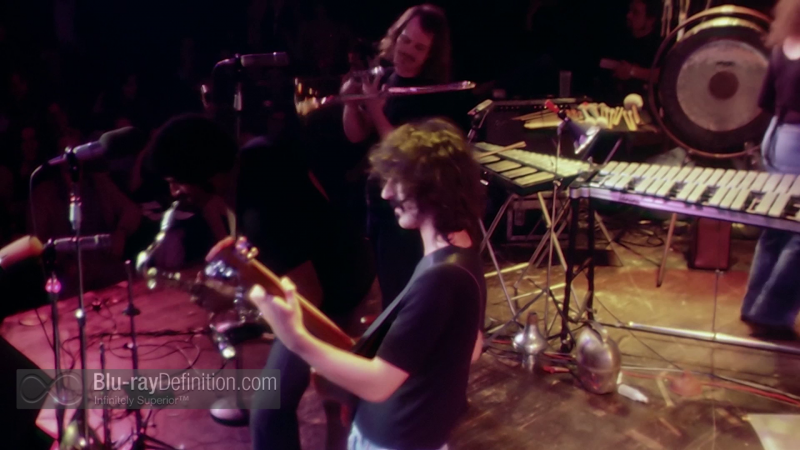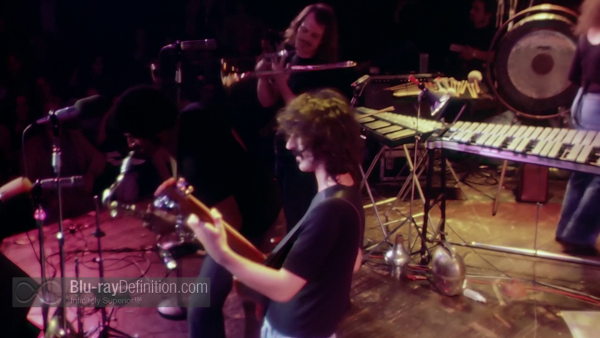 It's disappointing that given how many years it took to finally get this film released and the audio synced up, that it comes to Blu-ray Disc with only a lossy Dolby Digital 5.1 mix and LPCM 2.0 (48kHz/24-bit) stereo track. Granted, the 2.0 track sounds great given its age and the saga it has gone through to finally make it to disc, even though it sounds just a little sharp to my ears, but then again, the Dolby Digital mix sounds somewhat dull in the high end in comparison, so that could be skewing my thoughts on this. Dynamics are good and so is instrumental separation, especially in the stereo track.

Supplemental Materials
[Rating:2.5/5]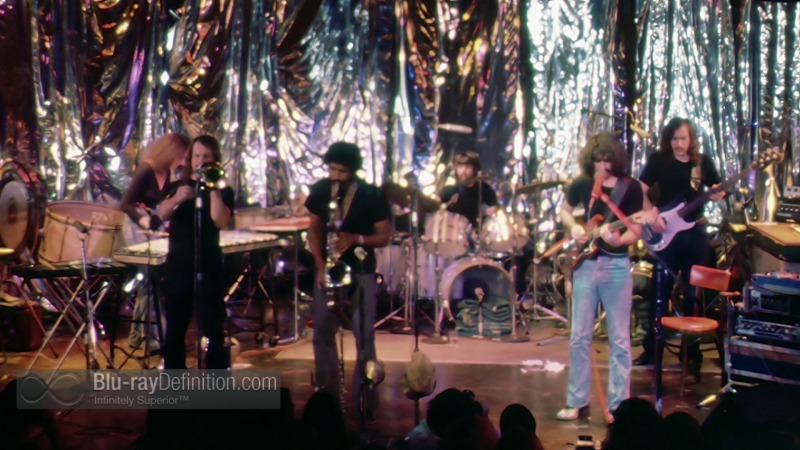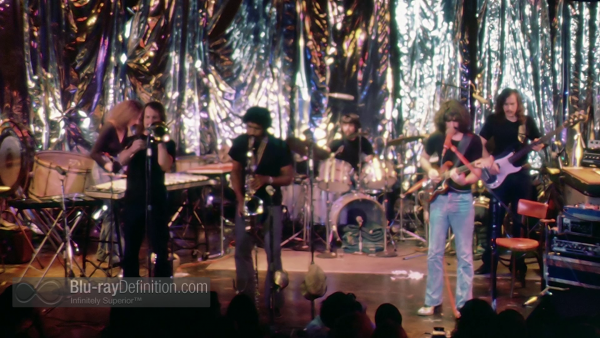 More Tracks (1.78:1; 1080p/24; 00:20:50):

Pygmy Twylyte
The Idiot Bastard Son
Dickie's Such an Asshole

Discography
DVDography
Where – Zappa.com website promo
CD – soundtrack of the film contains all tracks from the film except 8, 13, 14, 16 & 17
Liner notes
The Definitive Word
Overall:
[Rating:3.5/5]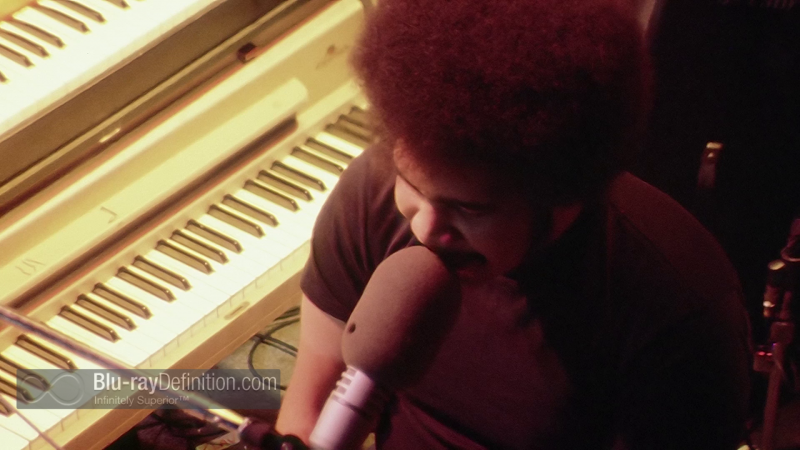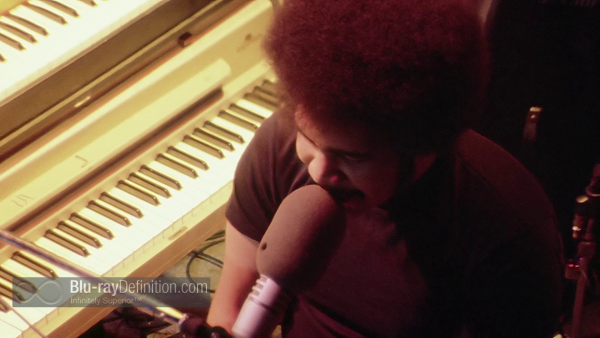 Fans can finally get their hands on the rollicking 1973 musical event that is Frank Zappa's Roxy the Movie courtesy of modern technology and Gail Zappa. While the technical specs don't live up to the anticipation, it will still satiate appetites of devout followers.

Additional Screen Captures