–
The Film
[Rating:3.5/5]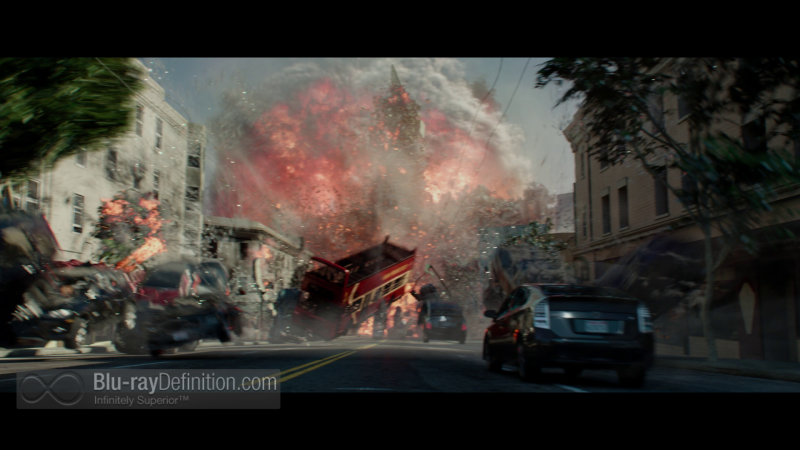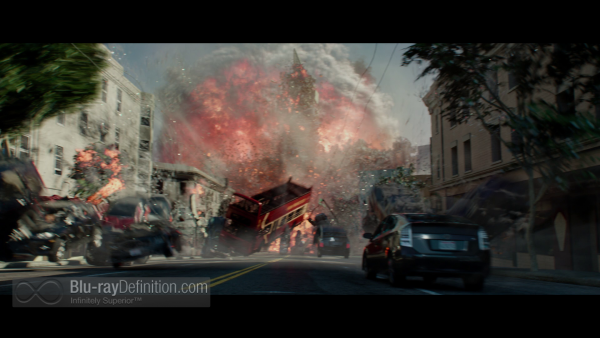 Arnold Schwarzenegger returns to the role that at one time helped make him one of the most famous people on the planet with this action-packed fifth installment in the Terminator franchise, Terminator Genisys.
Director Alan Taylor (Thor: The Dark World) and co. stay pretty close to the blueprint laid out by James Cameron over the first two films, particularly the colossal hit T2: Judgement Day, but they break open the timeline for some tweaking that presumably will set up the next two films in this reboot trilogy. The setup will start faithful fans on familiar ground as resistance leader John Connor selects his trusted right hand man Kyle Reese (Jai Courtney) to travel back to 1984 to protect his mother from cyborgs that want to kill her in order to stop John from being born. But, when Kyle steps into the time machine, he sees John (Jason Clarke) attacked from behind and there's nothing he can do to stop it. When Kyle does arrive in 1984, the timeline has already been altered, John's mother, Sarah Connor (Emilia Clarke, the Game of Thrones star stepping into the role once held by Linda Hamilton) is not the withering damsel in need of protection that Kyle (and John) imagined her to be. She's already battle tested, cynical, and being protected by a "guardian" T-1000 cyborg (Schwarzenegger) she calls "Pops." Now, instead of going to 1997 to stop Skynet from going online and bringing on the electronic Judgement Day, Reese must convince Sarah and Pops that, because of a vision of a memory brought on through his time traveling, they must travel to 2017 instead, and stop the ubiquitous operating system Genisys from ever going online. But the trio must also battle an upgraded T-3000 in a series of scenes that echo the action sequences from the classic Terminator films.
Genisys, an OS invented by Danny Dyson (Dayo Okeniyi), is the key to Skynet's taking over the world, but unfortunately, this storyline and the Danny Dyson character are tragically underused. Danny is abandoned, and Genisys, well, we do get a Genisys storyline, but it involves an evil John Connor, who turns up in 2017, infected by Skynet, and now fighting against his mother and Kyle Reese to ensure the survival of Skynet. Once Sarah and Kyle realize John is against them, they fight bitterly against him alongside the Guardian to bring him down.
Terminator Genisys is filled with references to the old films while also doing what reboots are wont to do these days, change up the sacred mythology of the franchise to breathe new life into an aging franchise. It was done with Star Trek perhaps most successfully. Here, we still get the iconic moments that fans hunger for, such as Schwarzenegger uttering his famous catch phrase "I'll be back," and familiar action motifs, but at the same time, as the aging Schwarzenegger battles hid CGI-enhanced younger self from T2, it becomes painfully clear that, a good thing can't last forever. A number of old age one-liners thrown in here and there and the necessary explanation of why a cyborg looks so old (his technology is fine, but his outer layer of skin is organic, so it ages normally), and we are meant to accept it and move on. Perhaps it is time for Schwarzenegger and/or this franchise to move on as well. Or, do like Star Trek, and really reboot with all fresh faces including a new "Terminator".

Video Quality
2D HD: [Rating:5/5]
3D Effect: [Rating:2.5/5]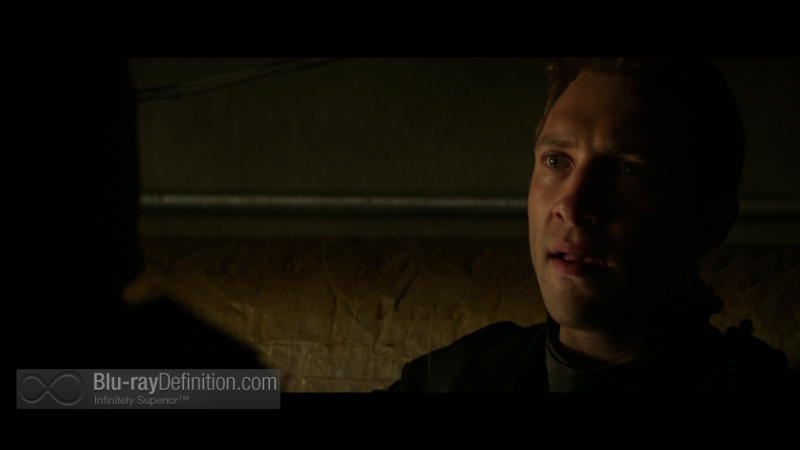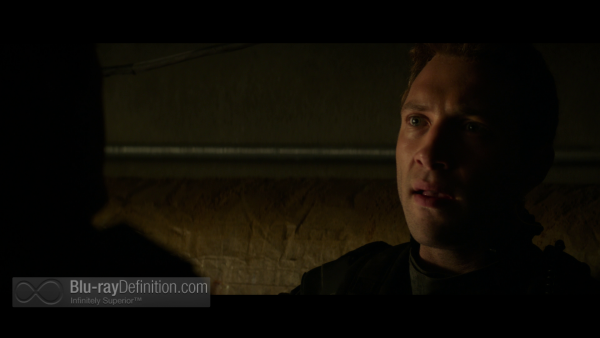 Terminator Genisys was shot in HD on the Arri Alexa XT Plus with Panavision C-, E-, G-Series, ATZ and AWZ2 lenses. The film ran in theaters in both standard 2D and a 3D conversion. I'm here to tell you that, as far as this Blu-ray release is concerned, the 2D version will be your best bet. I have seen some decent looking 3D conversions, but generally speaking, I prefer native 3D productions, that said, seeing how many studios seem to be opting for doing conversions rather than shooting live-action 3D natively, it seems like it is something we have to deal with. And some conversions look very pleasing, like Mad Max: Fury Road or even San Andreas. Terminator Genisys does not fall into that category. To my eyes and on my playback equipment, for what it's worth, the 3D looked very fake had a lot of artifacts, and very little pop-out. Now, the 2D disc is just fantastic with excellent black levels, a clean and dynamic image with nuanced shadings and extended detail that really enhances the visual effects.

Audio Quality
[Rating:4.5/5]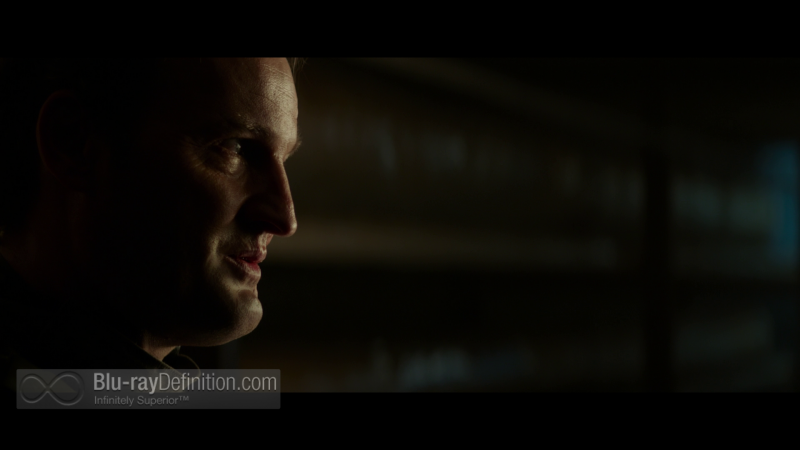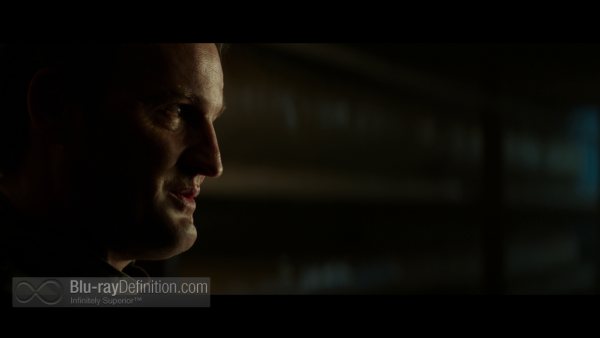 Terminator Geniys comes with a Dolby Atmos mix that played back in Dolby TrueHD 7.1 (48kHz/24-bit) on my still non-Atmos enabled 9.1 system. In 7.1, the mix sounded excellent, not quite as aggressive as I would have expected a film such as this to be, but wonderfully atmospheric and balanced with clean dialogue that remained above the effects and very deep low end. There were good, solid sound effects that panned through the surround and back channels during some of the most intense action sequences, which were many, as one could imagine.

Supplemental Materials
[Rating:2.5/5]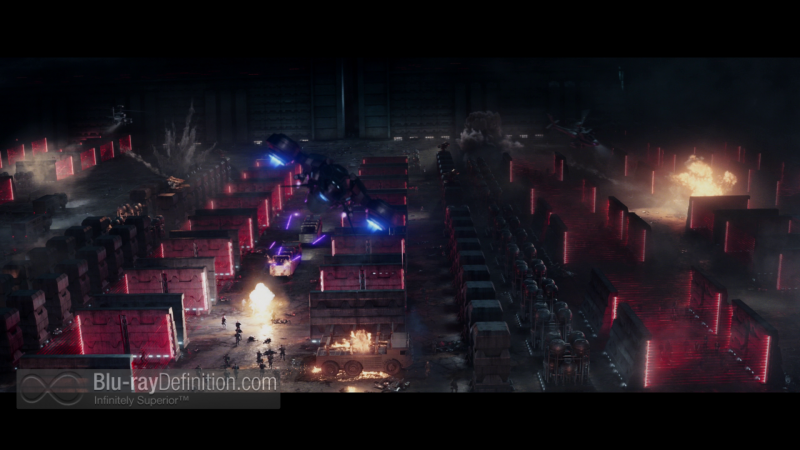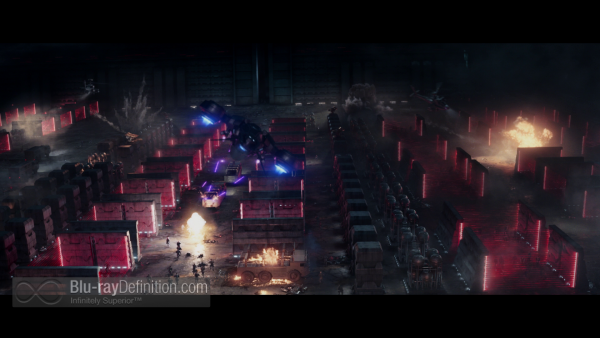 This set comes with a disappointingly anemic amount of extras on disc, although what is there does provide some good information on the visual effects, casting, and story, with interviews with the cast and crew.
iTunes Digital HD Digital Copy & Digital HD UltraViolet
DVD
Family Dynamics (1.78:1; 1080p/24; 00:15:51)
Infiltration and Termination (1.78:1; 1080p/24; 00:25:29)
Upgrades: VFX of Terminator Genisys (1.78:1; 1080p/24; 00:15:07)

The Definitive Word
Overall:
[Rating:3.5/5]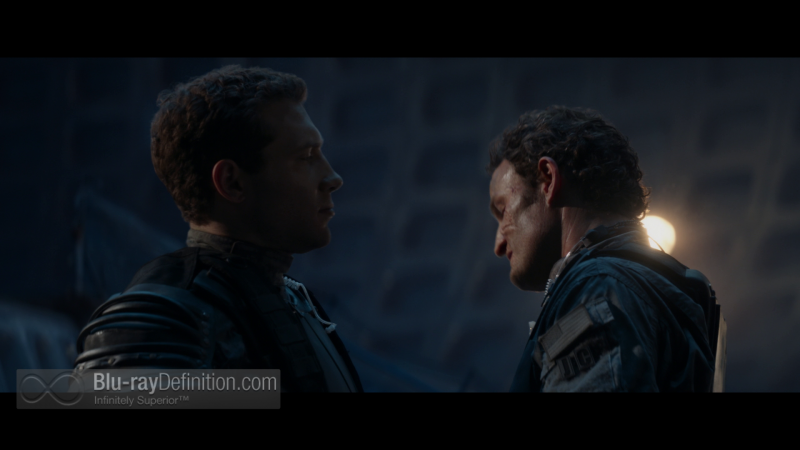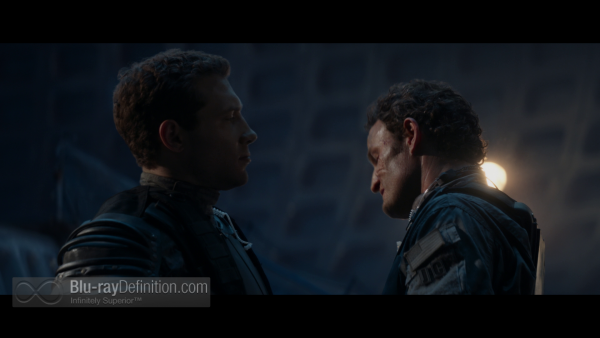 All overdone old age jokes aside, Terminator Genisys delivers on the action while it also fails to deliver on some storylines, leaving some plot holes here and there. I'm still a little confused about how future John Connor even exists to cause trouble in the past if he is evil and past Sarah Connor and Kyle Reese decide it's too risky to do the nasty to allow him to come into existence. Oh, well, time travel paradoxes and Hollywood. The Blu-ray is fantastic, at least in 2D, stick with that for fantastic home theatre.

Additional Screen Captures