–
The Series
[Rating:5/5]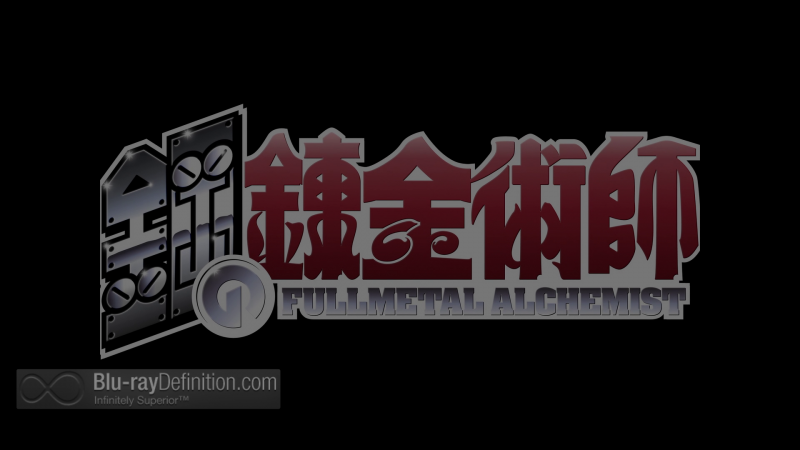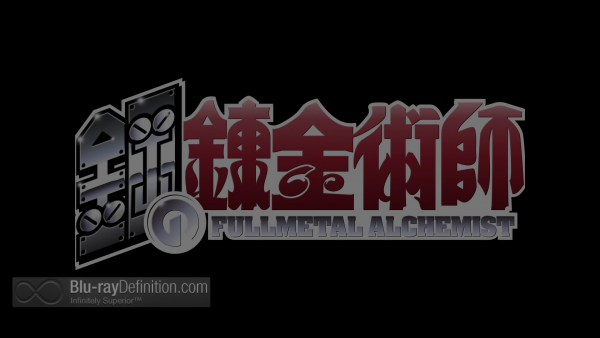 FUNimation has brought this classic epic series about brotherhood, friendship, family, and war to Blu-ray finally in a complete series set.
Fullmetal Alchemist tells the saga of the Elric brothers, two young alchemists who broke the biggest, most sacred law of alchemy when they tried to bring their mother back from the dead. The eldest brother, Edward, ended up sacrificing his limbs, and the younger, Alphonse, perhaps paid the highest price, losing his entire physical body. Now his soul is tied to a suit of armor by an alchemy circle. Now a State alchemist in a world devastated by war, corruption, and the very high magical art form they perform, Edward Elric, along with his brother Alphonse, is on a journey to find the mythical Philosopher's Stone, their last hope to help return to them all that they've lost. The problem is, there are many other, nefarious people — and monsters — looking for it as well, and they must contend with this on their way to finding it.

The series covers so many themes, and buried within the simple story of two brothers, it manages to cover contemporary topics like discrimination, terrorism, militarization of society, the influence of the powerful over the weak and of course the advancement of science beyond out ability to control it. Tying all of this together are brilliant animations and character designs, and fine balance of action, drama, and comedy. This series has something for everyone and belongs in everyone's collection.

Video Quality
[Rating:3.5/5]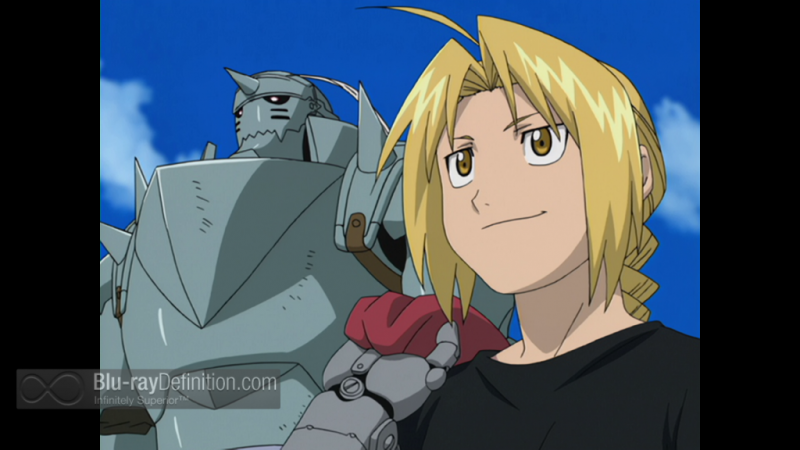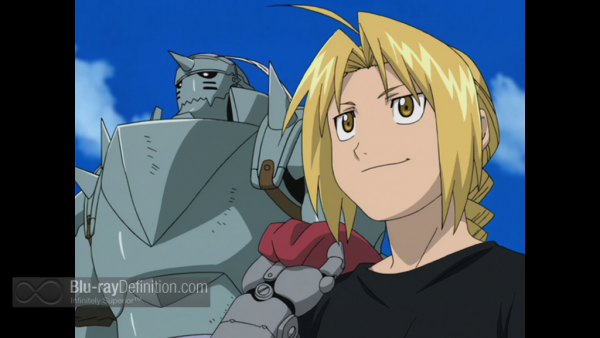 Fullmetal Alchemist is a classic series that began its run in 2003, so production was in SD. What that means is this is an up-scaled 1080p transfer in AVC on Blu-ray. Given that, it looks fairly good and this is one of FUNimation's better up-scales, with only slight hints of motion artifacts and aliasing. The colors still look fairly washed out and not really up to HD quality.

Audio Quality
[Rating:3.5/5]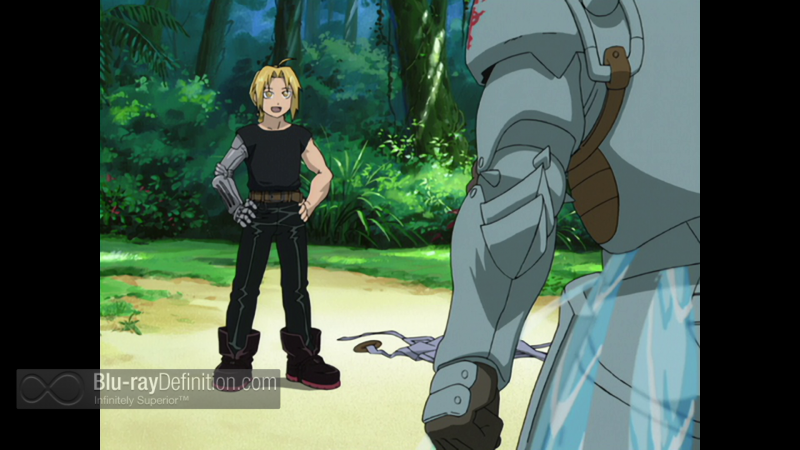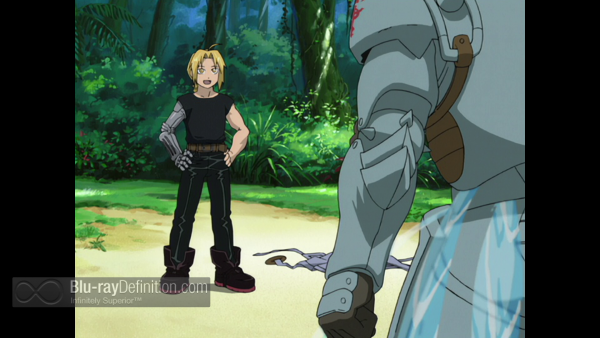 The release comes with the original Japanese in Dolby TrueHD 2.0 stereo and an English dub in Dolby TrueHD 5.1. While this still suffers somewhat from what seems to be a perpetual issue with FUNimation releases concerning some squeezed dynamic range and low mastering levels, this particular release seems to have some more breathing room than most of their releases. The 5.1 mix is particularly a step up, with a fine use of the surround channels for more than just atmospherics and quirky use of sound effects. Here, we get some solid musical effects panned through, lots of atmosphere, and decent low end in the LFE. While this still doesn't reach the quality of real reference releases, it is better than usual for the studio. Take your pick which cast you prefer; I like the Japanese, but here is one where the English cast doesn't rub me as wrong as much as most series do.

Supplemental Materials
[Rating:3.5/5]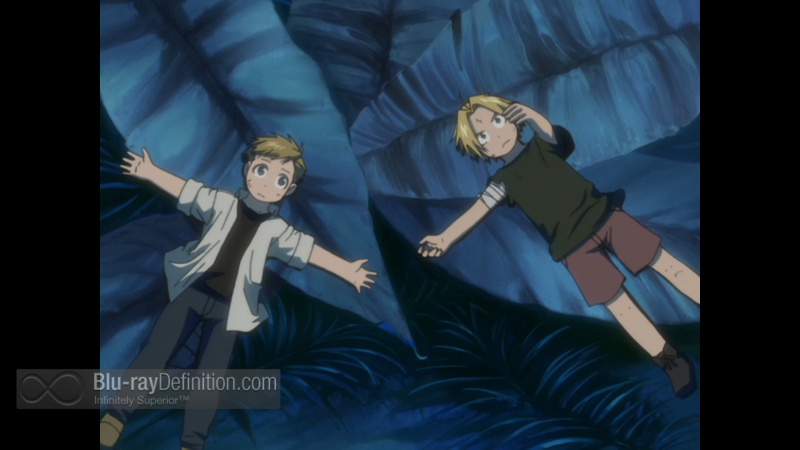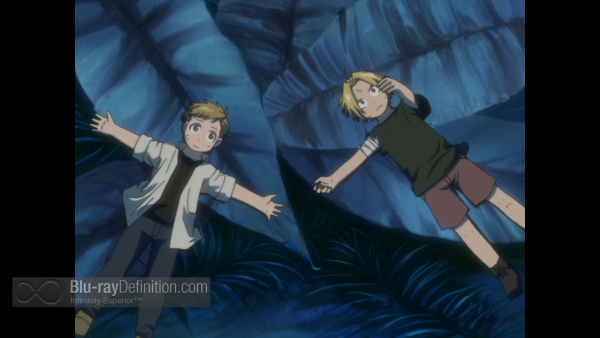 The relatively feature-rich set is packed with three commentaries and the usual bit of promotional materials as well. Most are self-explanatory.
Episode 19 Commentary
Episode 25 Commentary
Episode 51 Commentary
The Transmutation of a Phenomenon: An Inside Look
Japanese Commercial
L'Arc-en-Ciel "Ready Steady Go" Video
Ura Hagame: Comedic Previews
U.S. Trailer
FUNimation Trailers
Textless Opening Songs:

"Melissa"
"Ready Steady Go"
"Undo"
"Rewrite"

Textless Closing Songs:

"Indelible Sin"
"To the Other Side of the Door"
"Motherland"
"I Will"

The Definitive Word
Overall:
[Rating:3.5/5]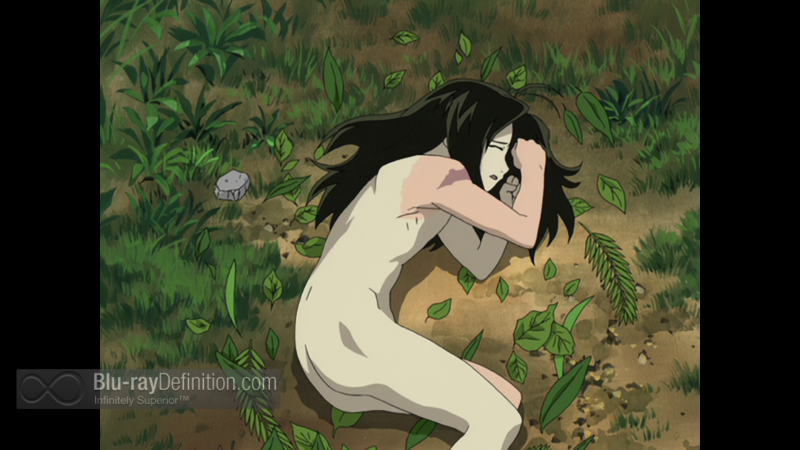 Fullmetal Alchemist: The Complete Series is a must-have series for the serious anime fan and FUNimation has delivered the goods with a fine Blu-ray release.

Additional Screen Captures