– –
The Film
[Rating:2/5]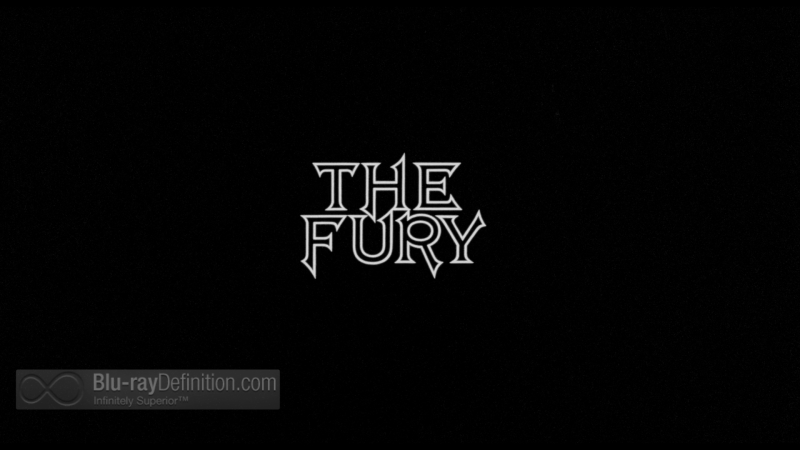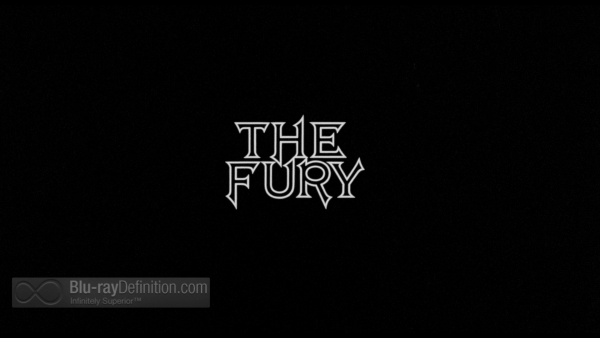 After the success of 1976's Carrie, Brian De Palma returned to the strange world of telekinesis with this 1978 follow-up, The Fury. Working with a much bigger budget, and in Kirk Douglas, a much more prominent actor, De Palma was finally able to go wild with visual effects like never before. Unfortunately, none of this amounts to that good of a film.
The story follows Peter Sandza (Kirk Douglas), a government agent who survives a terrorist attack while vacationing with his psychic son, Robin (Andrew Stevens), and close associate Ben Childress (John Cassavetes), in the Middle East, only to find out that Ben setup the attack to kill him and kidnap his son Robin. On the run from his former secret government agency, Peter sets out to find his son with the help of another psychic, Raymond Dunwoodie (William Finley), who leads him to a high school girl in Chicago, Gillian (Amy Irving), who also has psychic and telekinetic powers. Running away from her own abilities, afraid she might injure someone (Gillian has an uncanny ability to make people start bleeding, in addition to being able to read their minds and other things), she agrees to be institutionalized at the Paragon Institute for Psychic Research. Gillian can sense Peter's Robin has been there as well even though she's never met him, and that something bad has happened to him. This may be the opportunity that Peter has been looking for to find his son, but Childress is aware of Gillian as well, and he wants to get his hands on Gillian for his own nefarious purposes – mainly, using her psychic powers.
The Fury begins to get rather convoluted pretty quickly, with all the conspiracies, subplots, and cloak and dagger.John Farris' screenplay, based on his own novel, leaves a lot of questions unanswered. For instance, how exactly does Peter know about the Paragon Institute? Before Gillian goes there, he's already developed a covert relationship with a woman working there, Hester (Carrie Snodgress). Secondly, if Gillian and Robin are both psychic, why couldn't they sense what was going to happen in the first place and, well, not let it? Am I over thinking this?
If The Fury does anything well, it's that it taps into that late-70s post-Watergate paranoia and anti-government sentiment. The bad guys here are all from some shady, unnamed government agency and they mean to do us and our innocent children harm. One humorous scene finds Peter Sandza hiding out in an apartment in Chicago after slipping Childress. He barged in on an older couple and their elderly mother. After tying up the husband and wife, he develops a friendly rapport with the elderly woman over their hatred of the Feds. She tells him to "kill them, kill them all". In the end, The Fury looks stylish, as every De Palma film does, but it doesn't deliver a cohesive enough story. Even the wave of vengeance unleashed at the end doesn't compare to the shocker that was the finale of Carrie.
Video Quality
[Rating:4.5/5]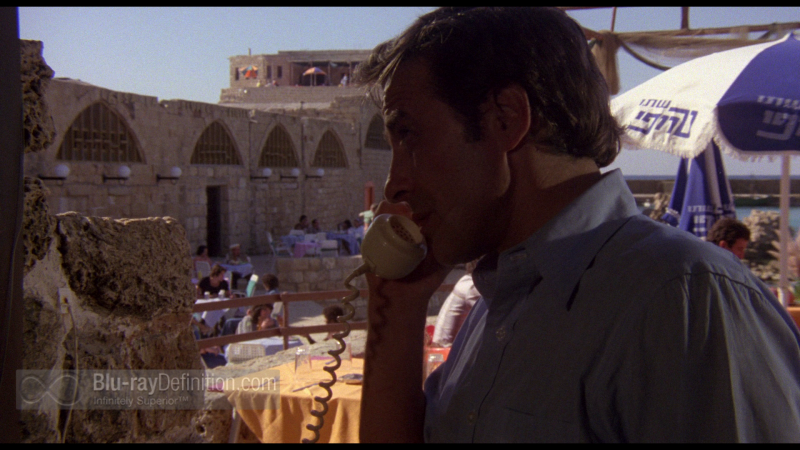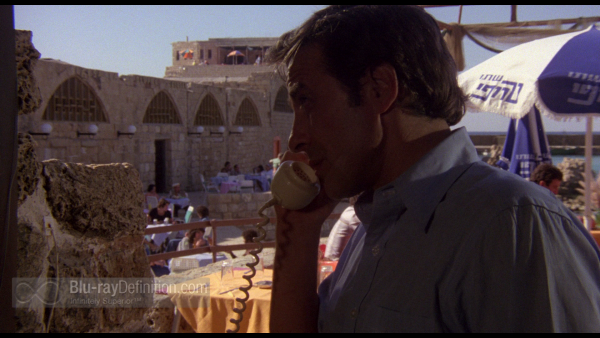 In a brand new restoration from the original camera negative, The Fury comes to Blu-ray in an AVC/MPEG-4 1080p encodement. It looks rich and vibrant, clean without being scrubbed and robbed of its textures. Film grain remains, in some parts looking a bit gritty, mostly owing to the production and film stocks used. Bright scenes sparkle, however, and have nicely extended detail with very natural flesh tones with a natural, pinkish hue.
Audio Quality
[Rating:4/5]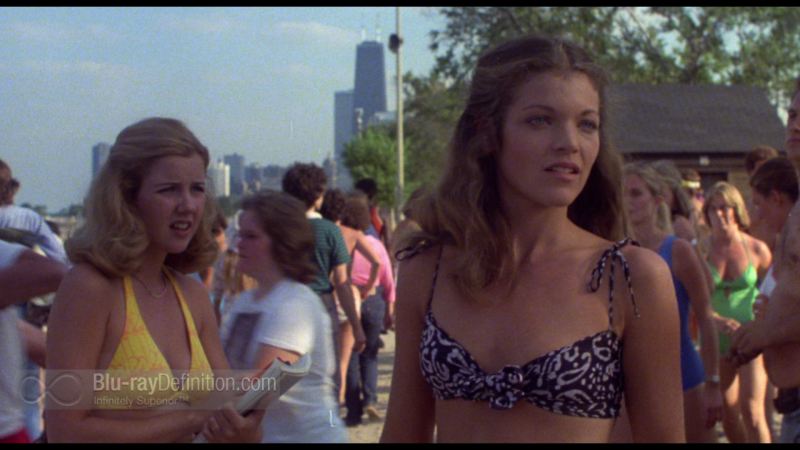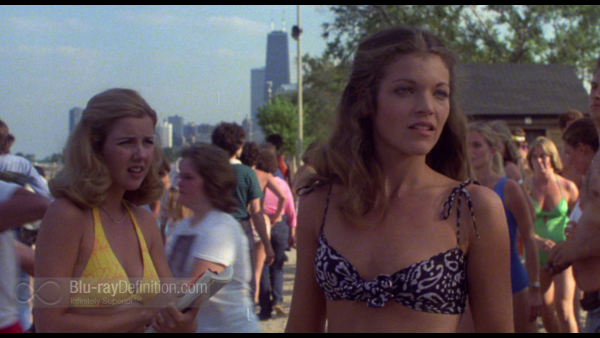 A new DTS-HD Master Audio 4.0 (48kHz/16-bit) mix is included alongside the original monaural soundtrack in LPCM 2.0 (48kHz/16-bit). An isolated score track is also included in LPCM 2.0 (48kHz/16-bit) stereo, although it is mislabeled as mono on the disc menu.
The lossless 4.0 sounds as good as can be expected given the age of the tracks, and surprisingly robust in the low end absent the subwoofer. There's just a hint of crackle in the dialogue, but nothing too obtrusive. It's spacious, but not unnaturally wet with reverberation. The monaural 2.0 track sounds just a little fuller in the dialogue, but also a bit more congested.
The isolated score track, an oddity for sure, brings the London Symphony Orchestra forward and has wide stereo separation, but is a bit dry and close mic'd, but I suppose that can't really be helped given the purpose of the recording. It is a pleasure to be able to listen to what is one of the better film scores out there, however.
Supplemental Materials
[Rating:4/5]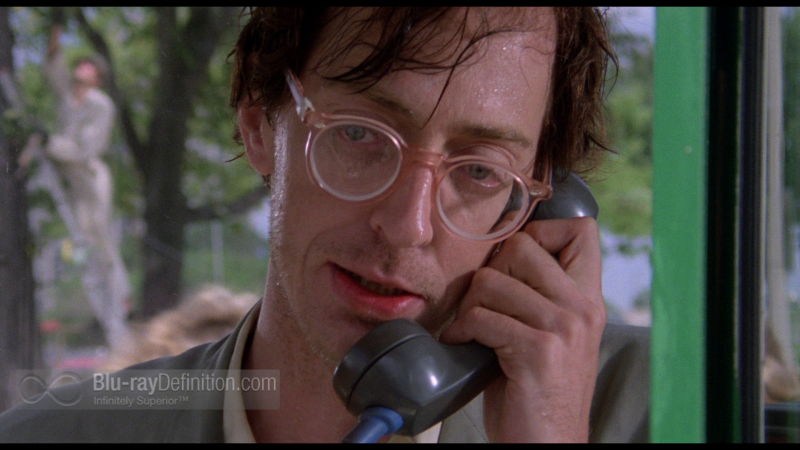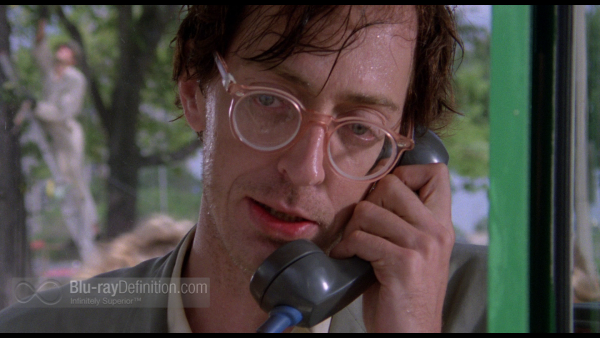 We get the usual feature-rich set of supplements from Arrow with this release.
The supplements:
LPCM 2.0 Stereo Isolated Score (mislabeled as mono on the menu)
Blood on the Lens (1.78:1; 1080p/24; 00:27:00) – An interview with cinematographer Richard H. Kline
Spinning Tales (1.78:1; 1080p/24; 00:13:38) – Fiona Lewis on starring in The Fury
The Fury: A Location Journal (1.78:1; 1080p/24; 00:49:49) – An interview with Sam Irvin, intern on The Fury, author of the film's shooting diary and then correspondent for Cinefantastique magazine.
Archive Interviews (1.33:1; SD) – The archive interviews were recorded during the original 1978 tour and conducted by Austin TV personality Carolyn Jackson (footage provided by Texas Archive of the Moving Image, www.texasarchive.org. Donor: Carolyn Jackson.):

Brian De Palma
Frank Yablans
Carrie Snodgrass
Amy Irving

Double Negative (1.33:1; SD; 00:17:58) – A short film tribute to Brian De Palma by Sam Irvin starring William Finley.
Gallery (1.78:1; 1080p/24; 00:00:53) – Behind the scenes production stills.
Trailer (1.85:1; 1080p/24)
The Definitive Word
Overall:
[Rating:3.5/5]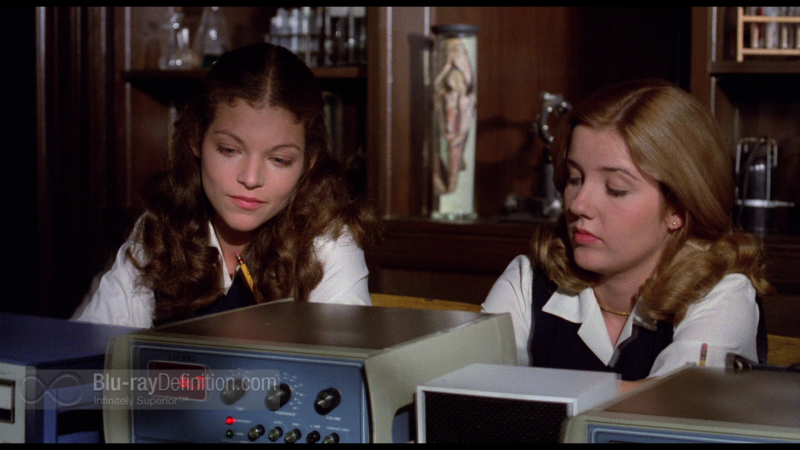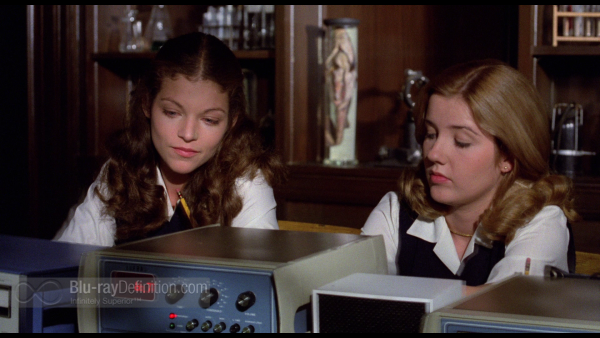 The Fury is a poorly constructed retread of the same territory that De Palma explored much more successfully in Carrie. While it looks great and has a strong performance from Kirk Douglas, it's one of De Palma's minor efforts.
Additional Screen Captures
[amazon-product region="uk" tracking_id="bluraydefinit-21″]B00E9W402E[/amazon-product]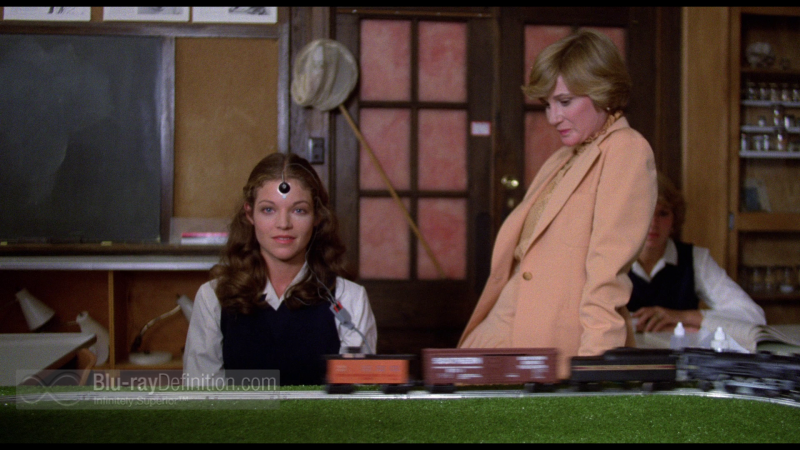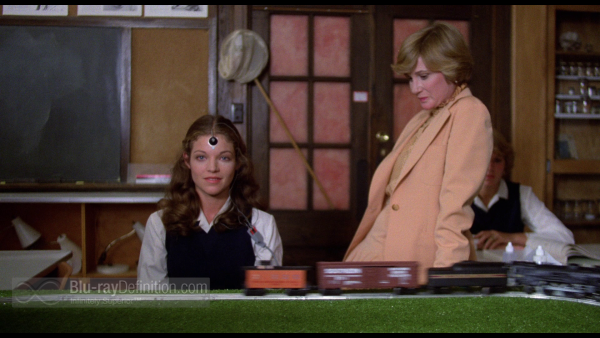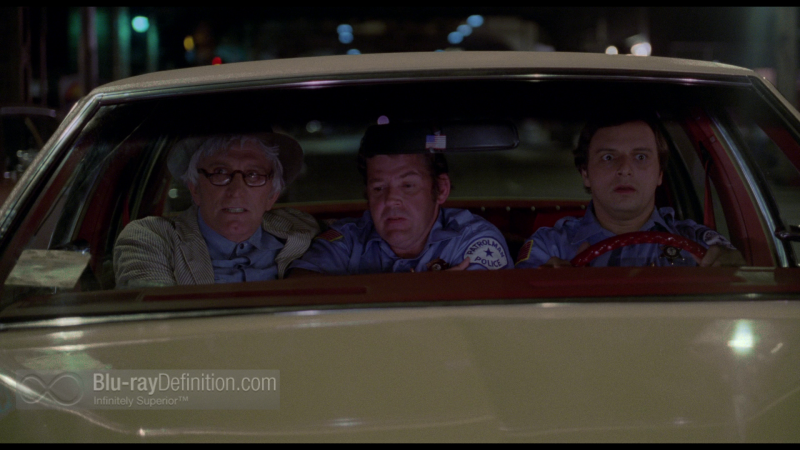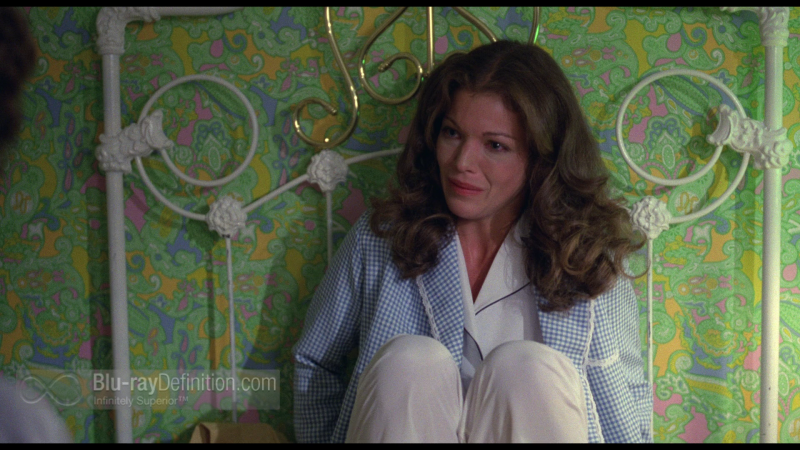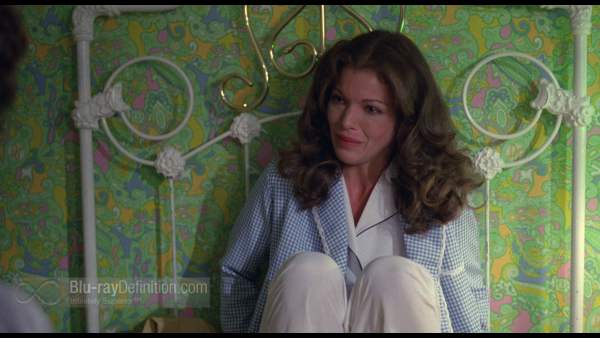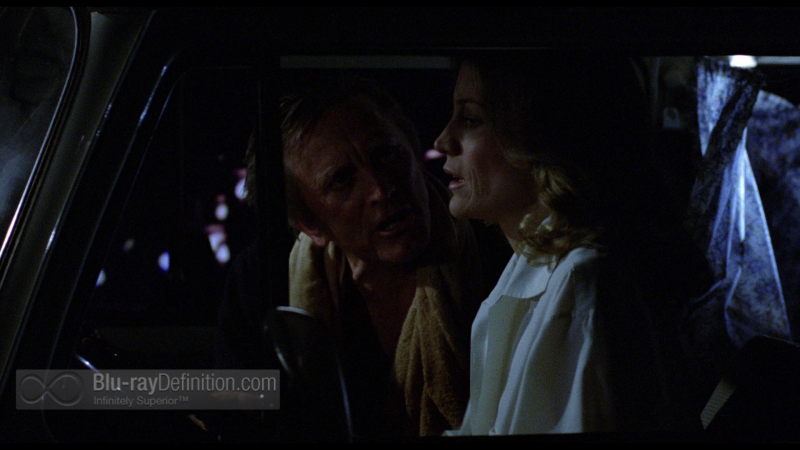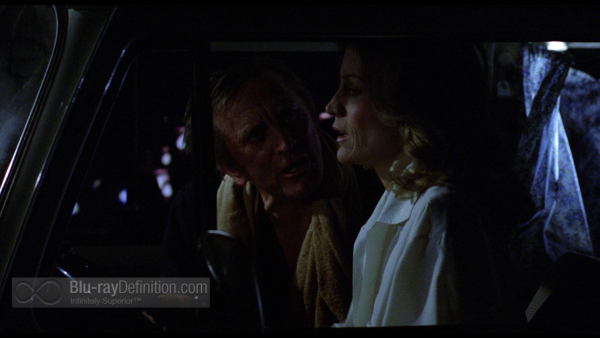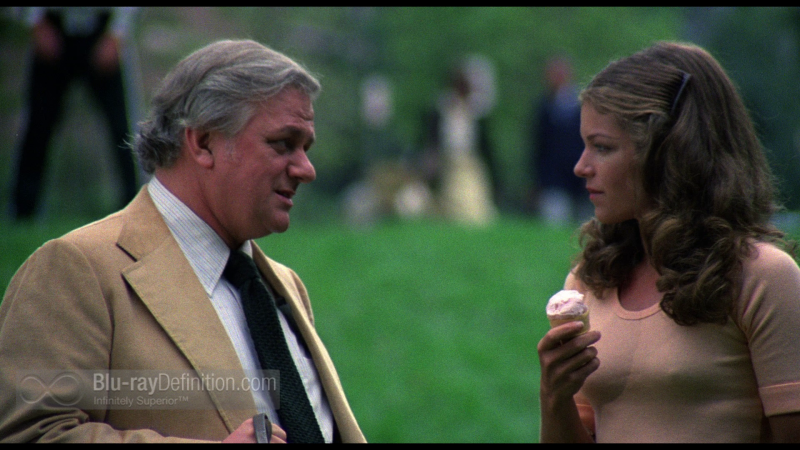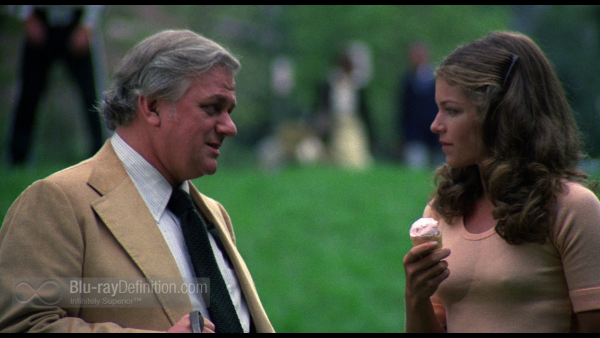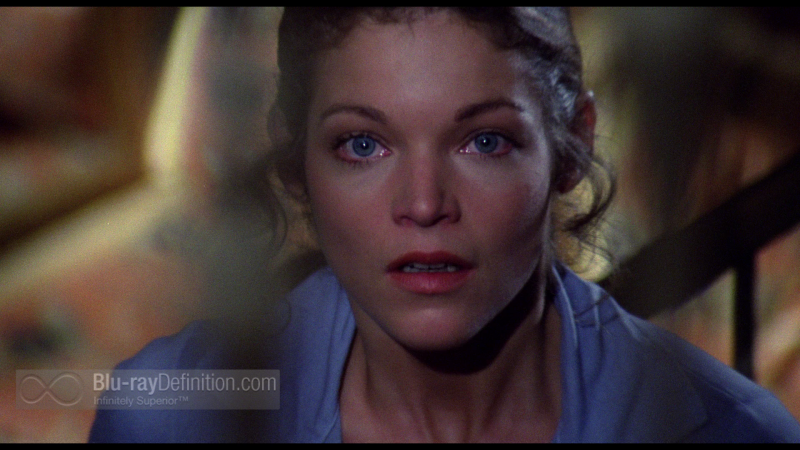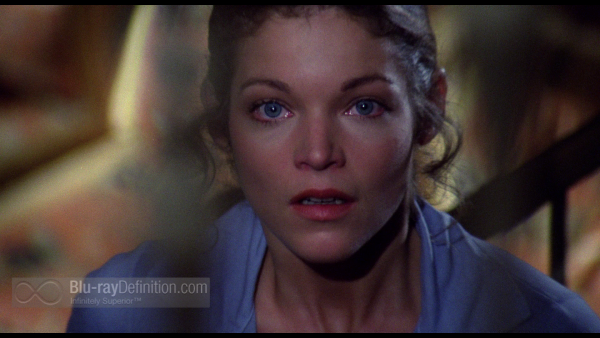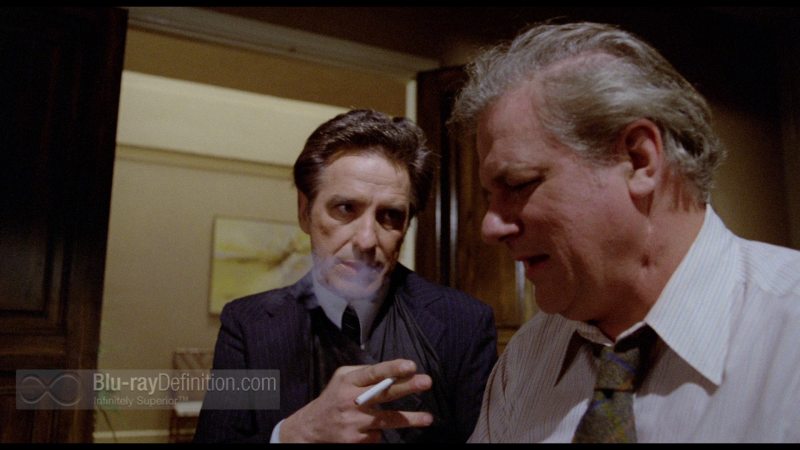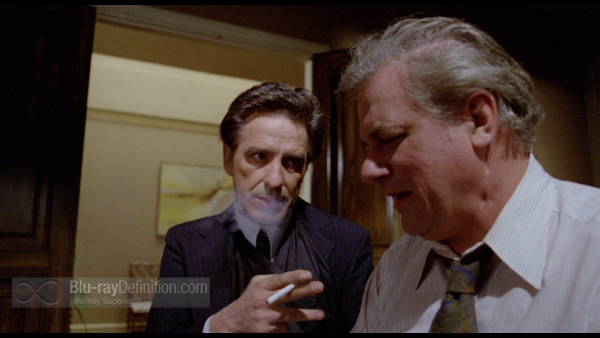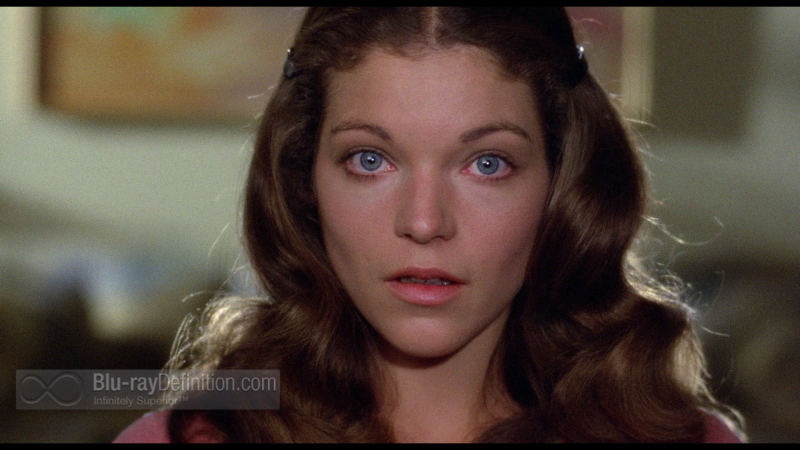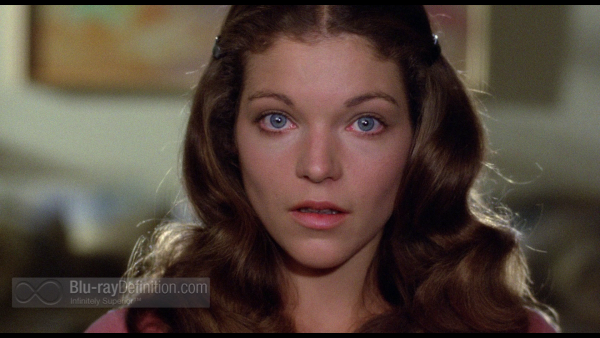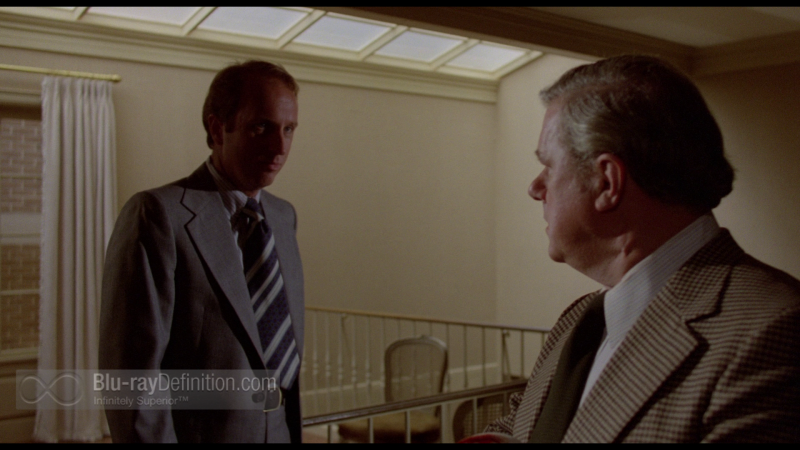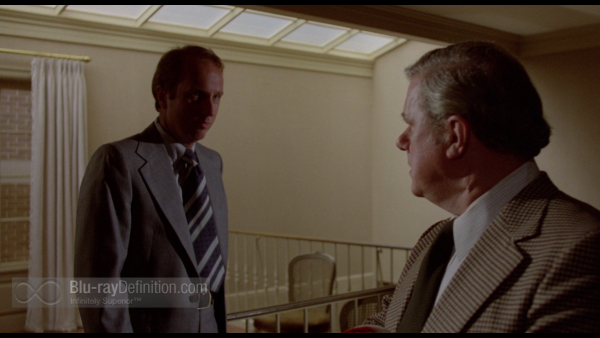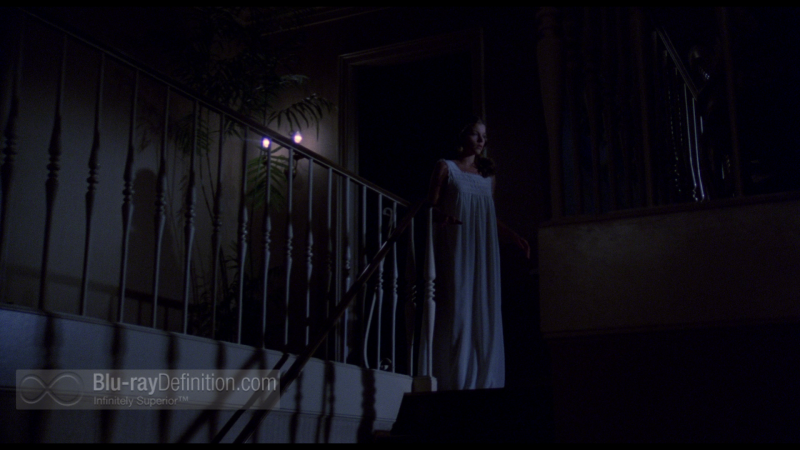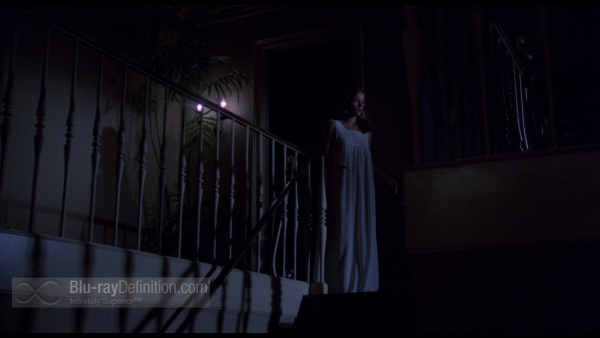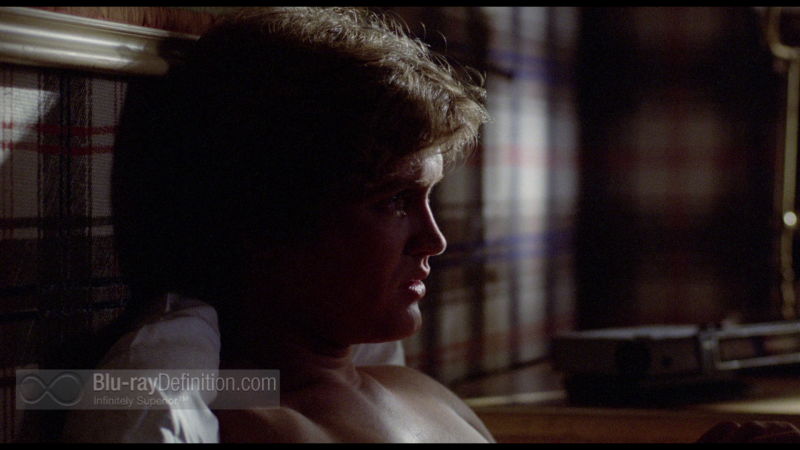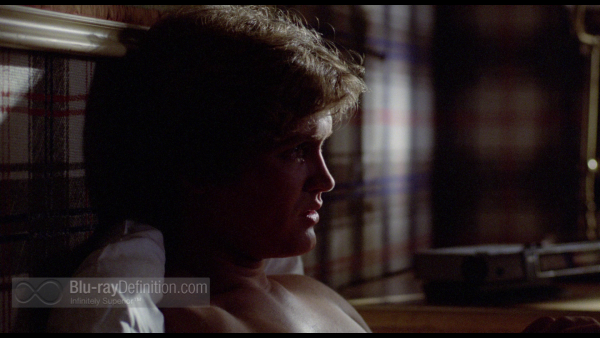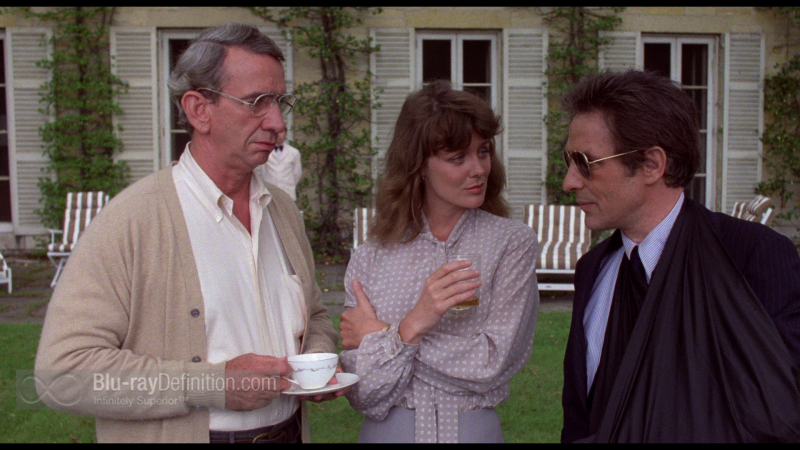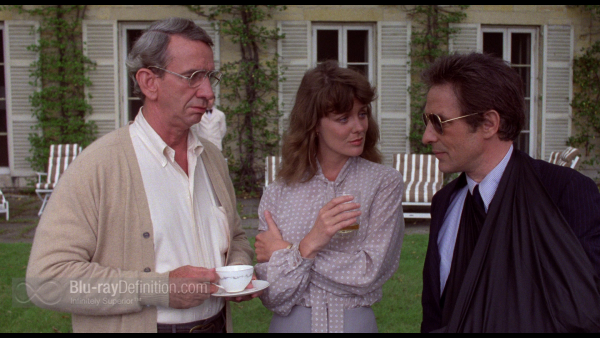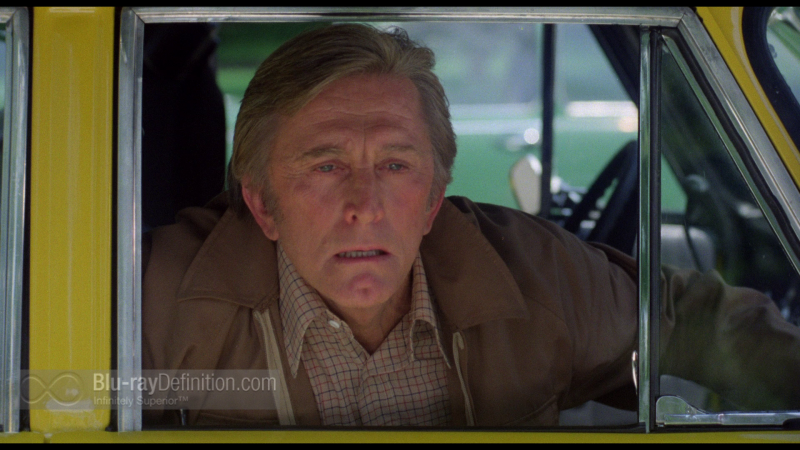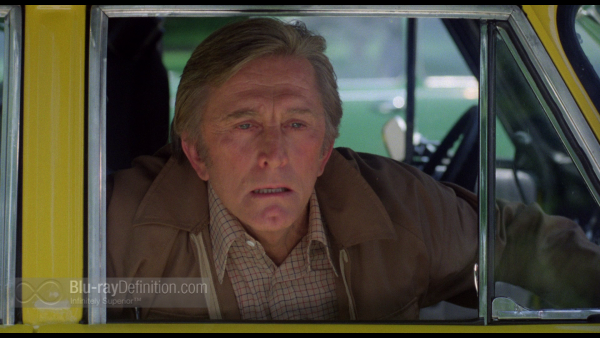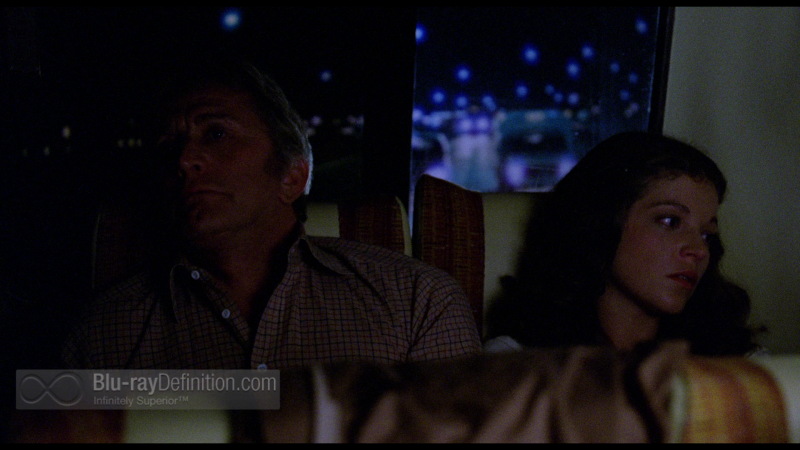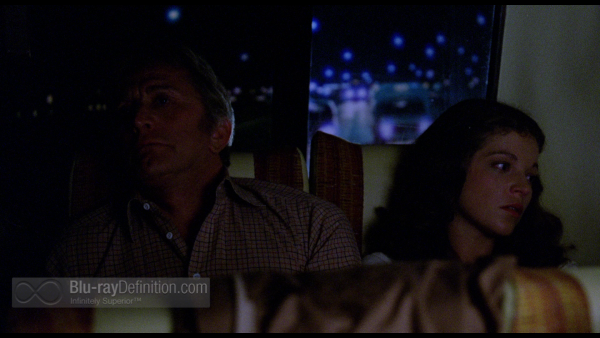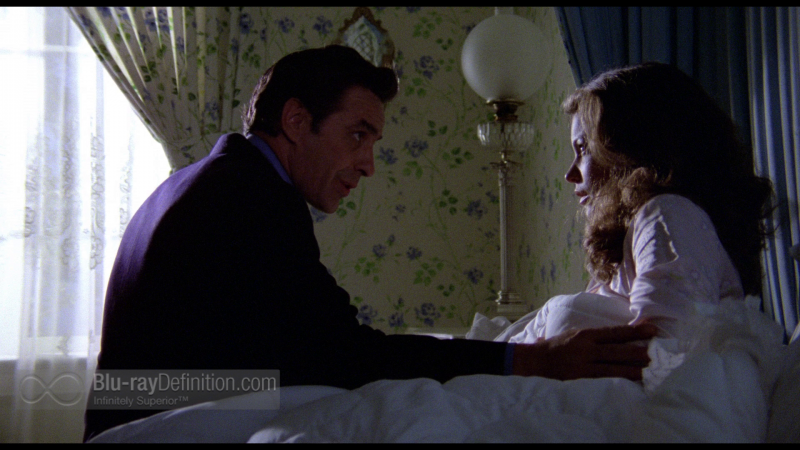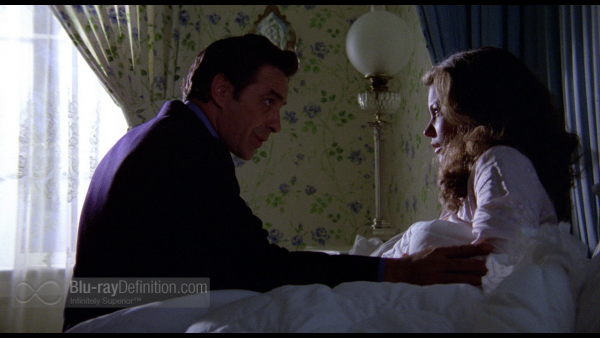 [amazon-product region="uk" tracking_id="bluraydefinit-21″]B00E9W402E[/amazon-product]