–
The Series
[Rating:4.5/5]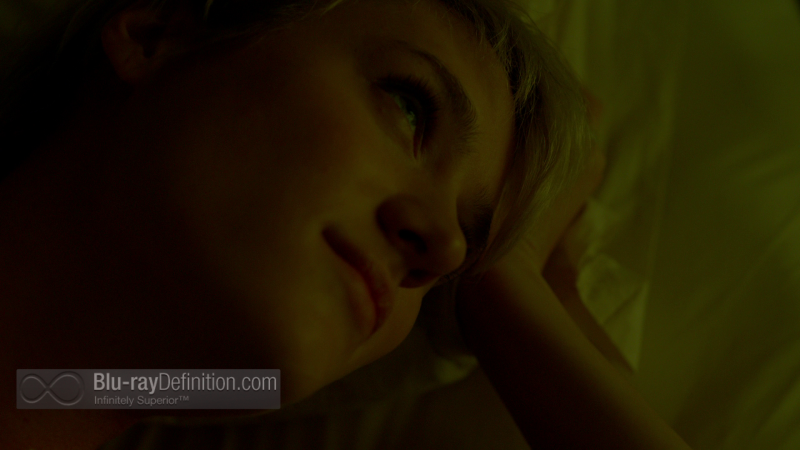 The latest hit to enter AMC's lineup is this period drama set in the recent past, Halt and Catch Fire, its name referring to an old machine code command that would cause a computer's CPU to begin executing so many commands that it would be overwhelmed and cease operating. Set in the early 1980s in the Dallas, Texas area, what was known as 'Silicon Prairie' during the early personal computer technology boom, the series traces three main protagonists as they set out to create an IBM PC clone at an old, dyed-in-the-wool Texas tech firm selling mainframes.
Joe MacMillan (Lee Pace) arrives at Cardiff Electric a hot shot who washed out of IBM back in New York under mysterious circumstances and persuades them to hire him. He then begins to institute a plan, without the company's knowledge, to reverse engineer an IBM PC's ROM BIOS with the help of washed up computer engineer Gordon Clark (Scoot McNairy) and hires rebellious female software engineer Cameron Howe (Mackenzie Davis) to help them write their own BIOS. When IBM finds out, it immediately outs Cardiff on the defensive and under business and legal pressure, losing most of their business as IBM institutes a plan to undercut Cardiff on price and steal their sales. The work also causes trouble for Gordon at home with his wife Donna (Kerry Bishé), a hardware engineer in her won right working for Texas Instruments, who is afraid that Gordon will fail again; the two had years before attempted to create their own computer together and ended up in financial trouble, a failure that still weighs on Gordon.
Joe is like a mad marketing genius with a, off-putting character, a sort of Steve Jobs archetype and Gordon, presumably, is the more nerdy and technically grounded Wozniak. Into this balance of personalities comes Cameron (Joe has a sexual relationship with her), who seems to be able to temper Joe's less desirable character traits, but only to a certain extent.
The series' production is almost eerie in its authenticity, evoking 1983, the fashions, the technology, the music, and, most of all, the feeling; that sort of not quite through with the '70s vibe, but already looking forward to a new era of communication, tech, fashion and maybe most importantly, attitude. The mixture of the cast really capture this well also. Scoot McNairy with his character's dashed dreams seems hopelessly stuck in the 1970s with his full beard, drab clothing, even his music listening habits, while Lee Pace's Joe with his sleek Porche, black leather jacket and win at all costs attitude is firmly planted in the yuppie 1980s.
Halt and Catch Fire is loosely based on the story of Compaq. Based out of Dallas, it was the first company to clone the IBM PC in the 1980s.

Video Quality
[Rating:4.5/5]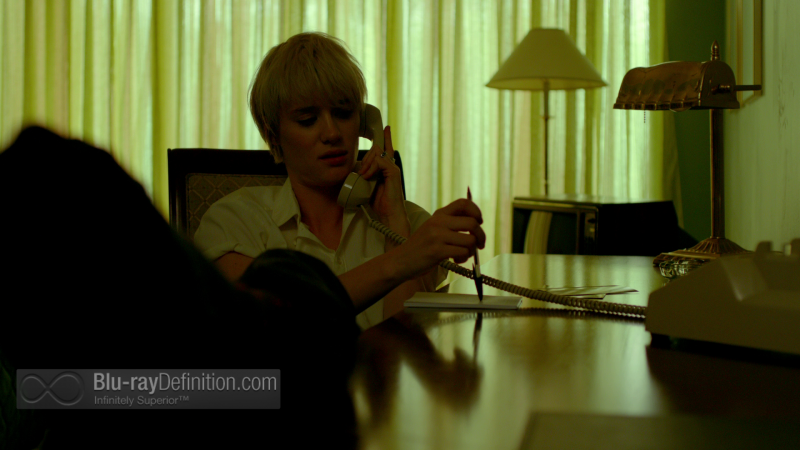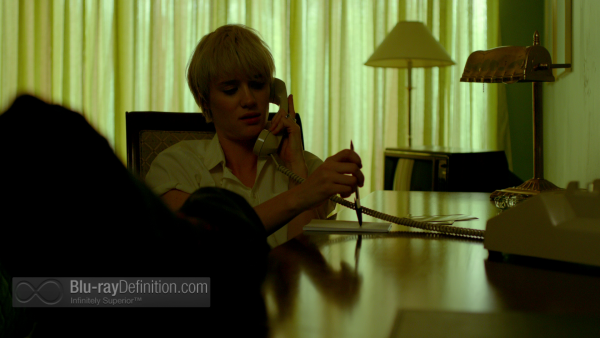 Halt and Catch Fire comes to Blu-ray with an AVC 1080p encodement from Starz/Anchor Bay. The series color palette alternates between warmer tones that evoke an almost late '70s feel and cooler tones that let us know we're in the burgeoning technological boom of the early '80s. While there is some grittiness and occasionally some frames where the image seems to blur a bit due to the production, overall this Blu-ray release looks fantastic and is a great upgrade over broadcasts of the series. Compression noise is all gone, color banding is a thing of the past as is posterization, and no issues with post-processing can be seen.

Audio Quality
[Rating:4/5]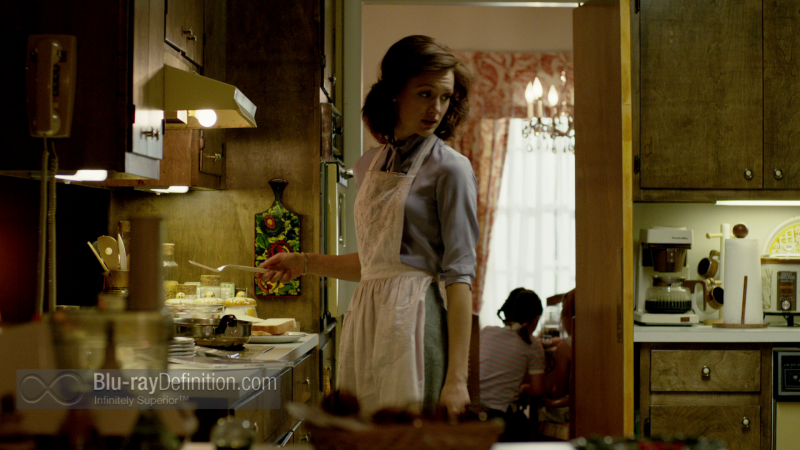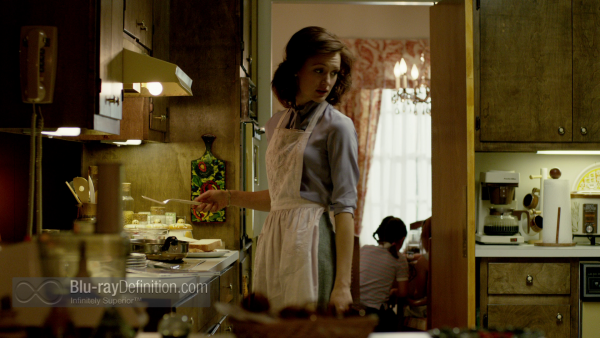 Halt and Catch Fire comes with an English Dolby TrueHD 5.1 (48kHz/24-bit) soundtrack as the only option. It's a dialogue-driven series, but it does also feature some period music that ranges from punk and new wave to '80s electronica. The music rocks with good ambience and punch in the midrange and dialogue is full and clean.

Supplemental Materials
[Rating:2.5/5]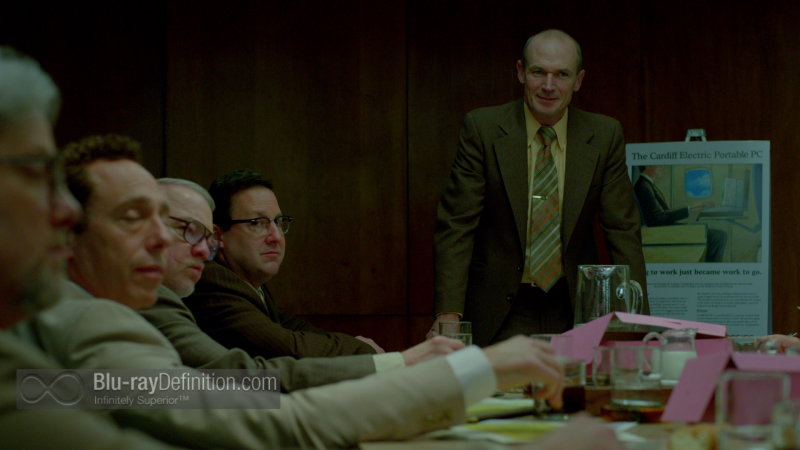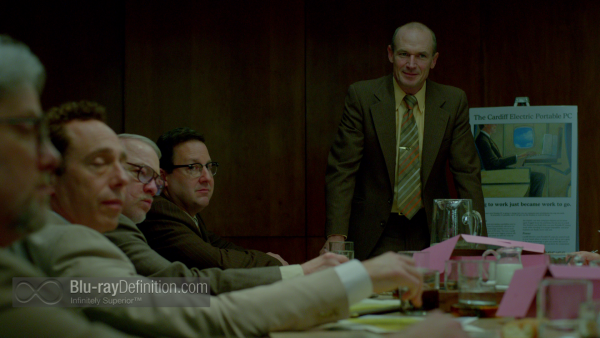 Digital HD UltraViolet
Inside Episodes 101-110 (1080i/60)
Re-Making the 80s (1.78:1; 1080i/60; 00:03:33)
Rise of the Digital Cowboys (1.78:1; 1080i/60; 00:02:57)
Setting the Fire: Research and Technology (1.78:1; 1080i/60; 00:05:47)

The Definitive Word
Overall:
[Rating:4/5]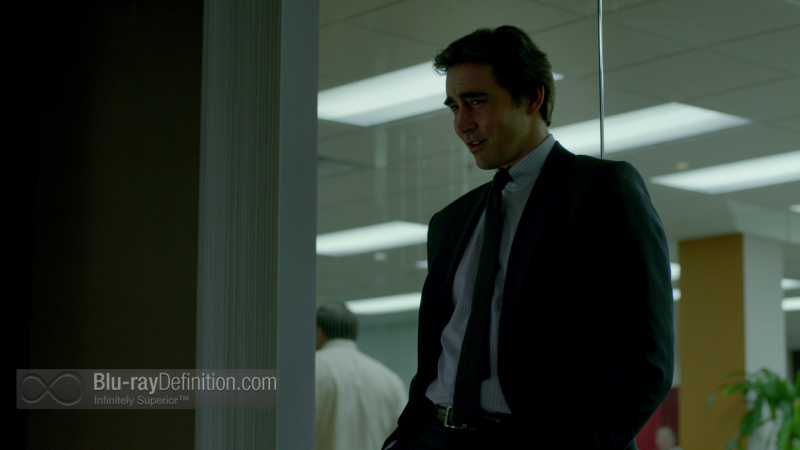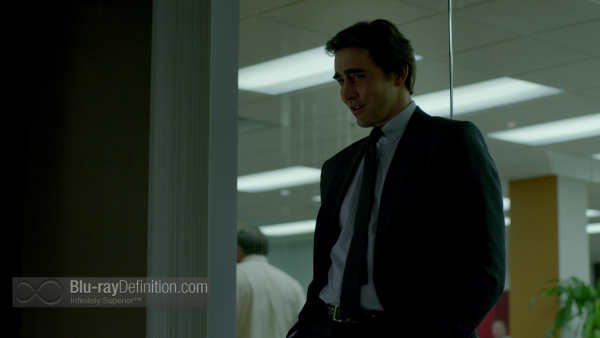 AMC has quickly become the place to be in basic cable for quality dramatic programming. They have accumulated a number of series over the years such Breaking Bad, Mad Men, Hell on Wheels, and let's not forget The Walking Dead, that are highly stylized and perfect for binge viewing. Halt and Catch Fire fits in perfectly, especially in the period style programming of Mad Men, with the rest of their shows.

Additional Screen Captures
[amazon-product]B00KJ1CT54[/amazon-product]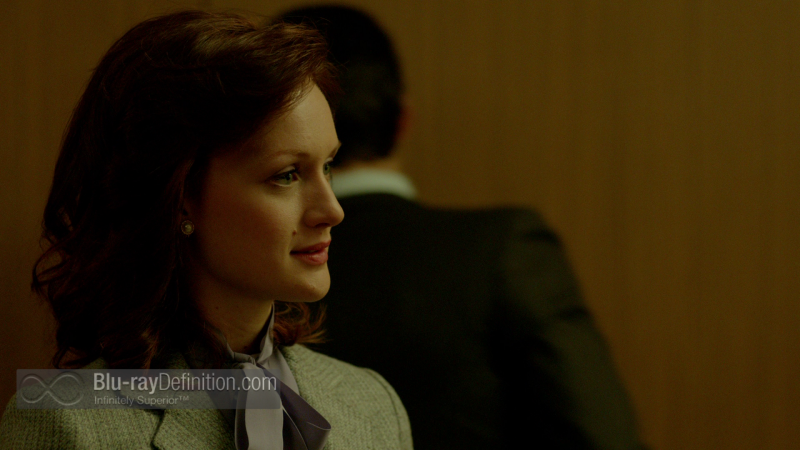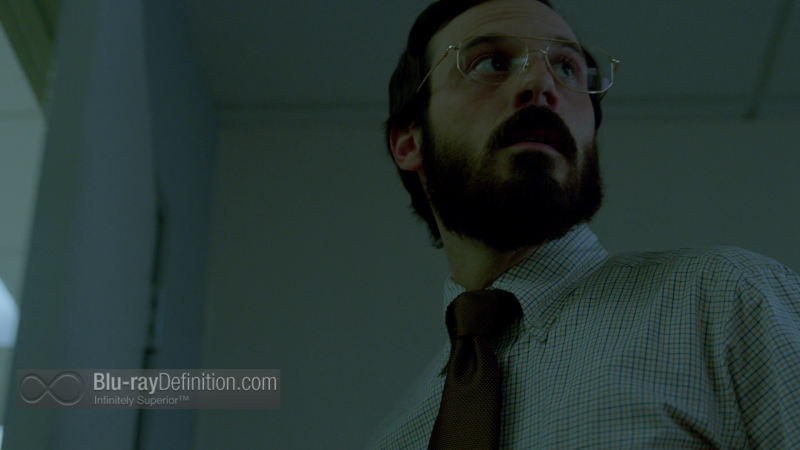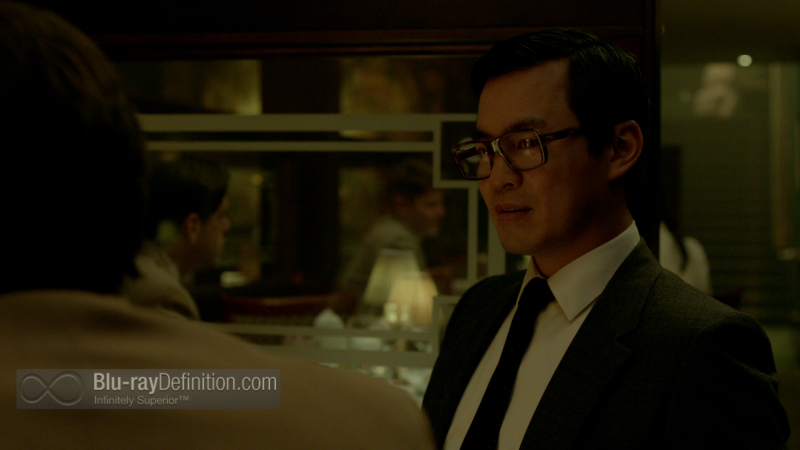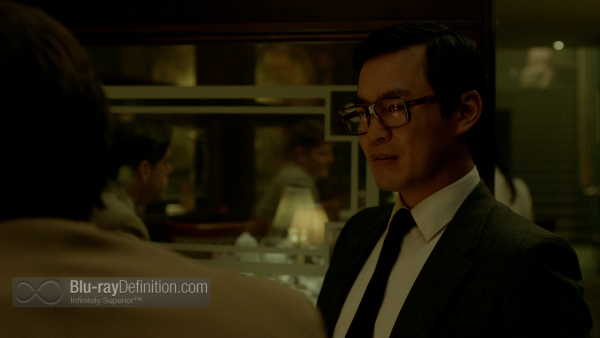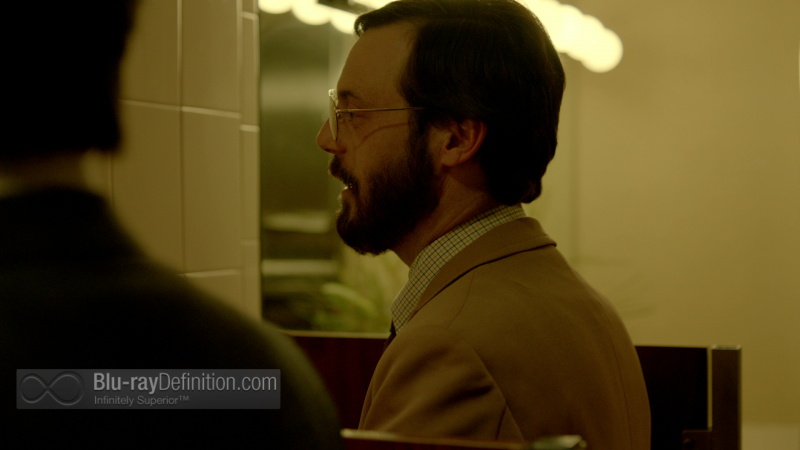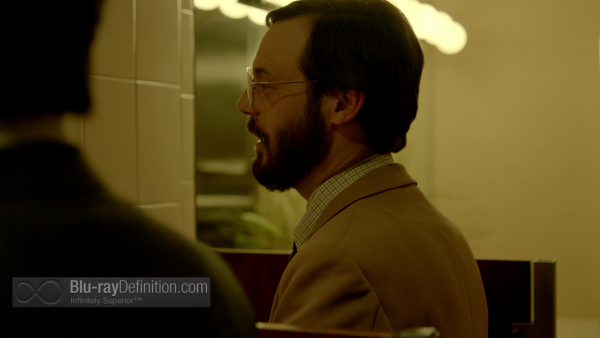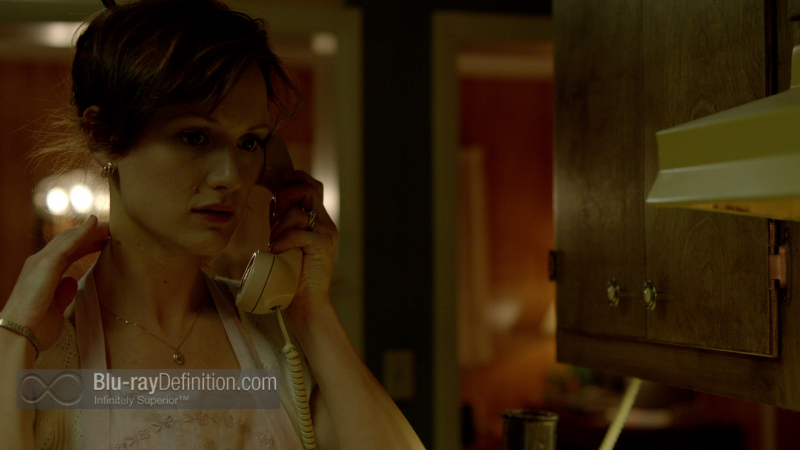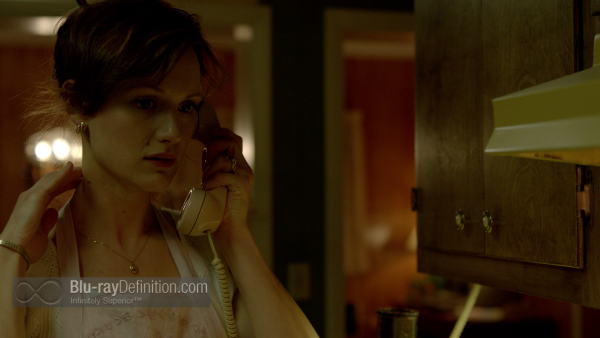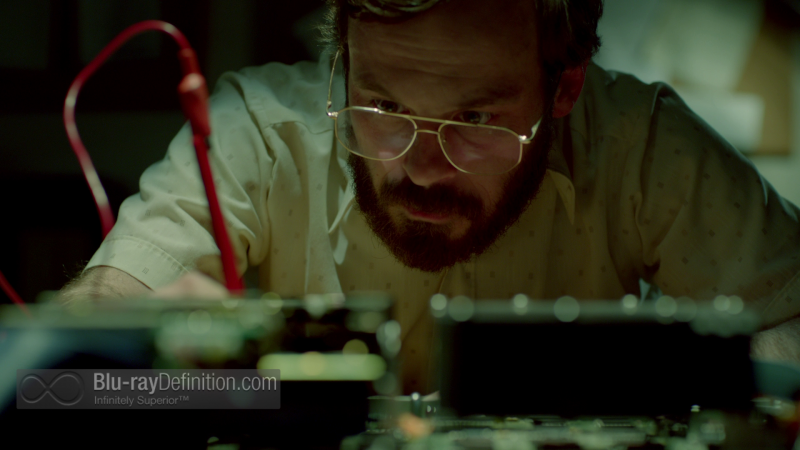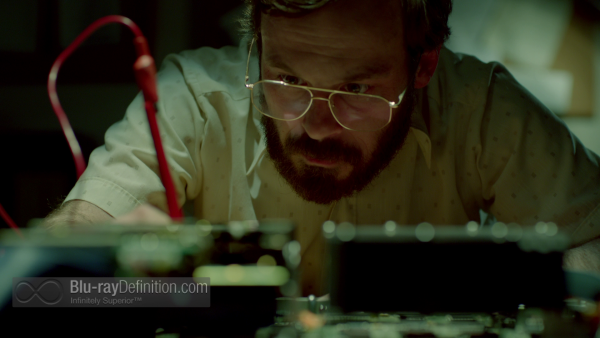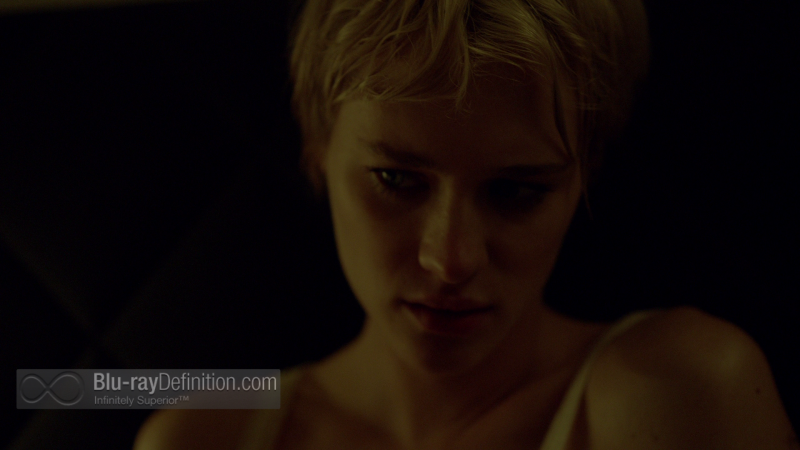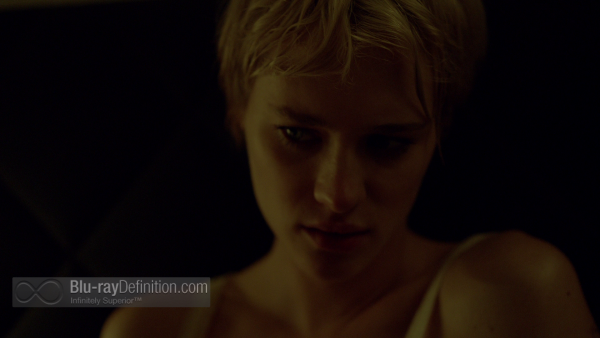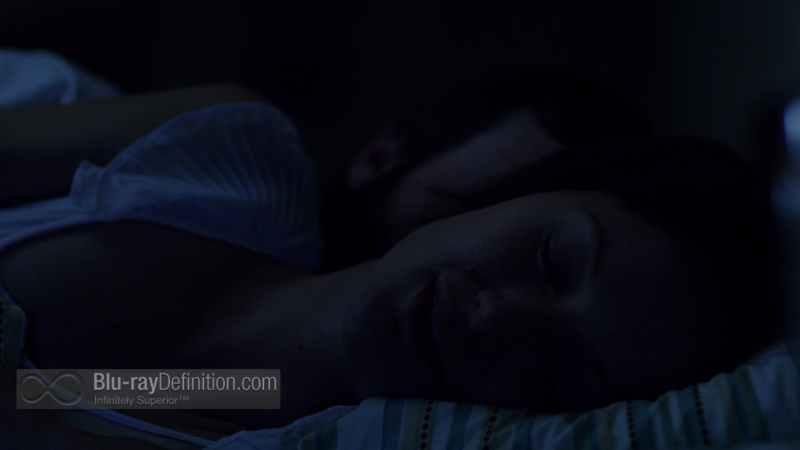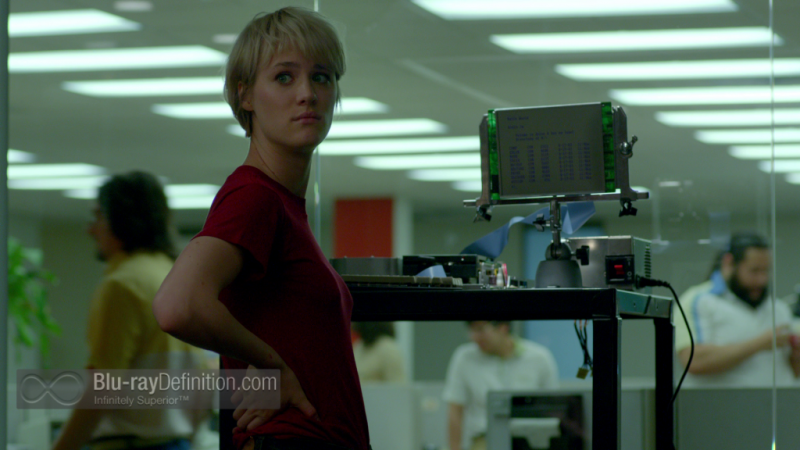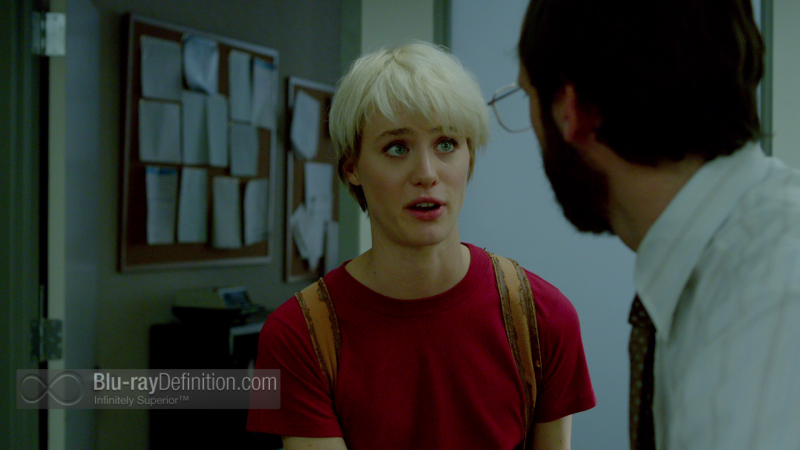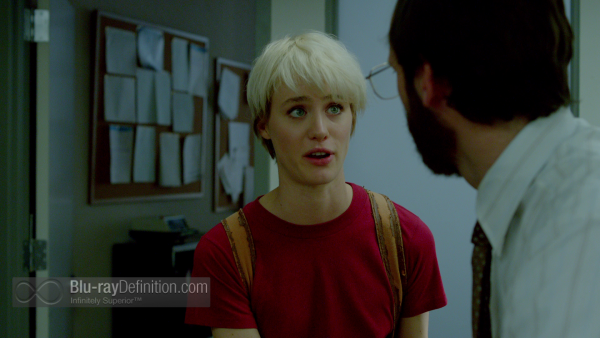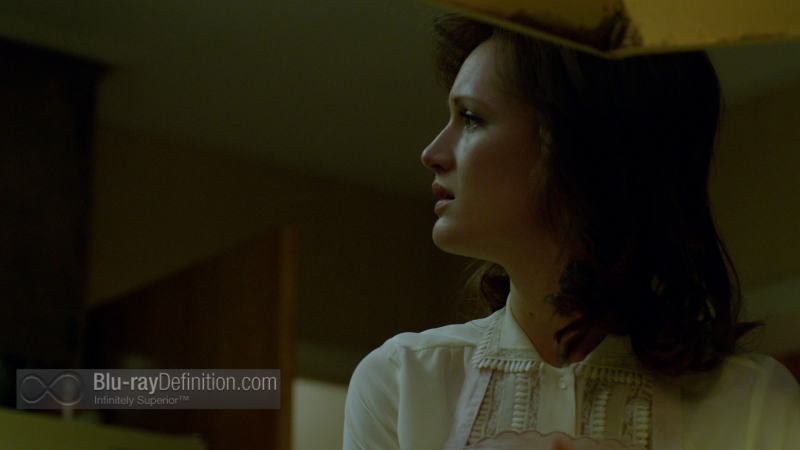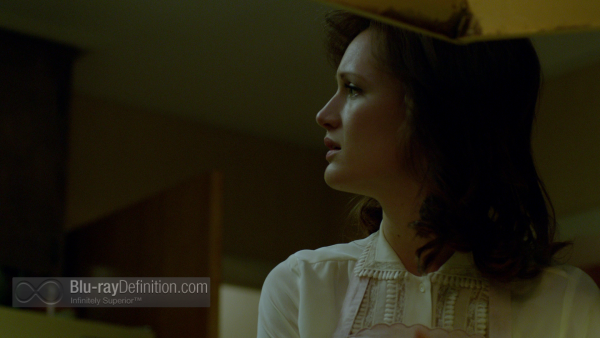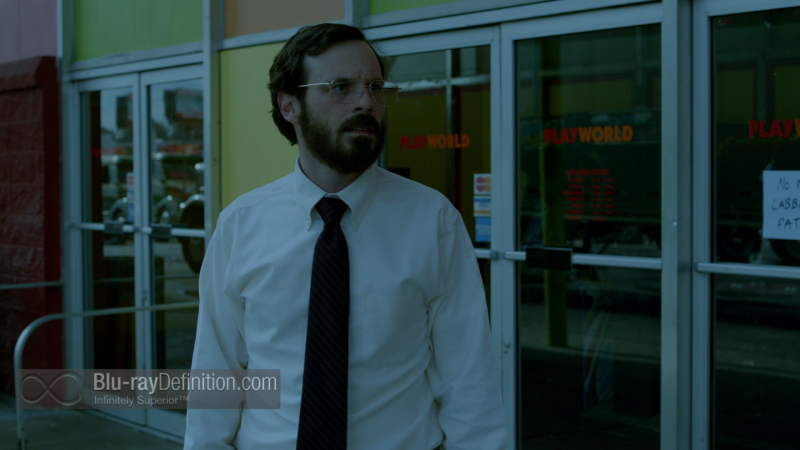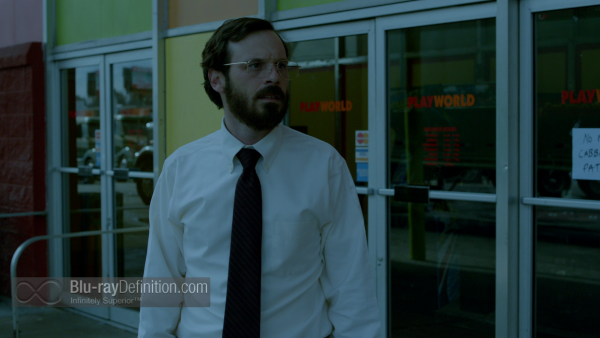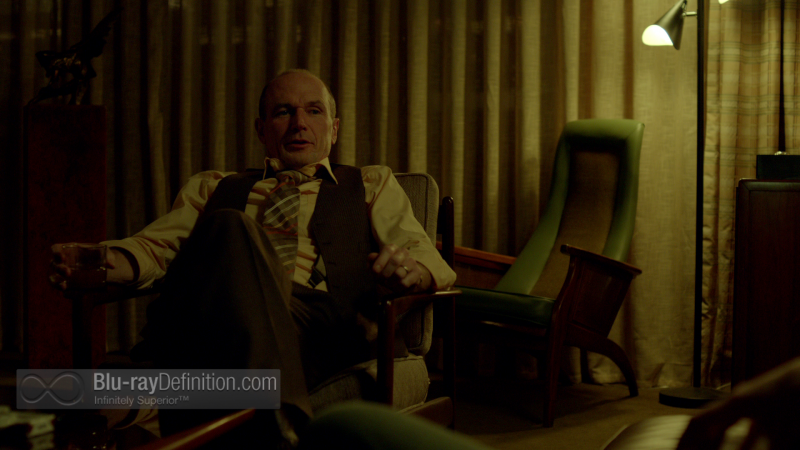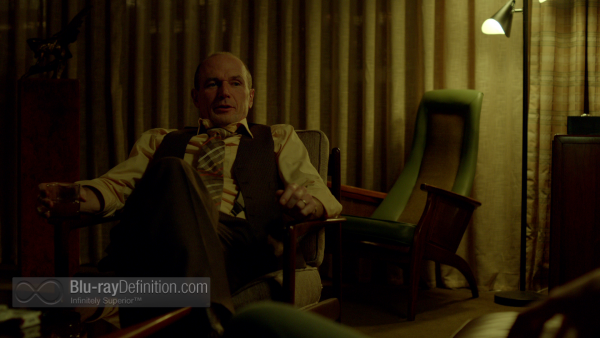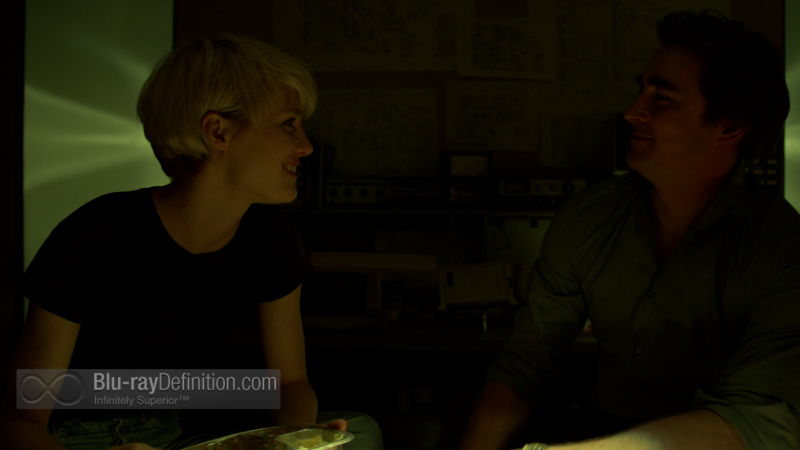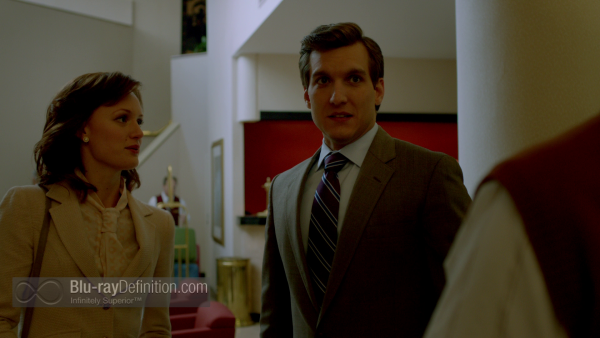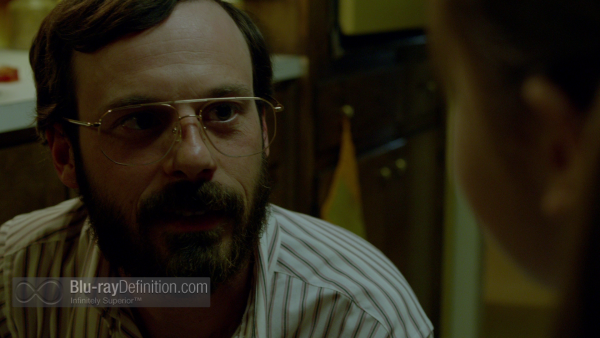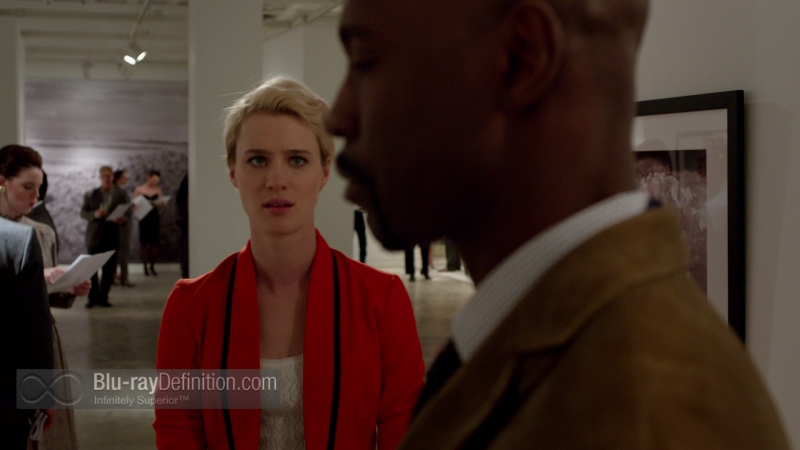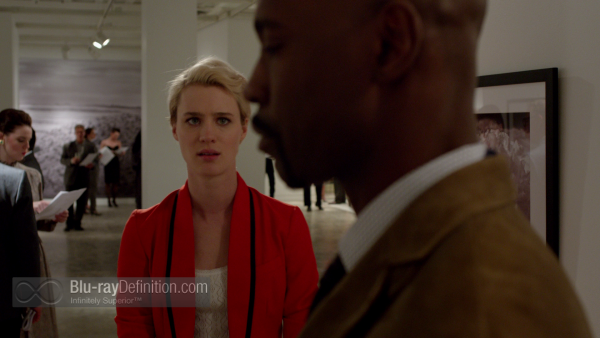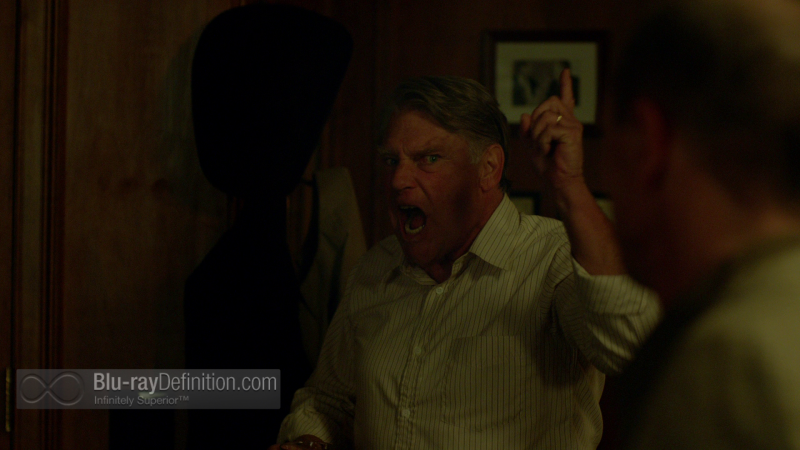 [amazon-product]B00KJ1CT54[/amazon-product]