–
The Film
[Rating:3/5]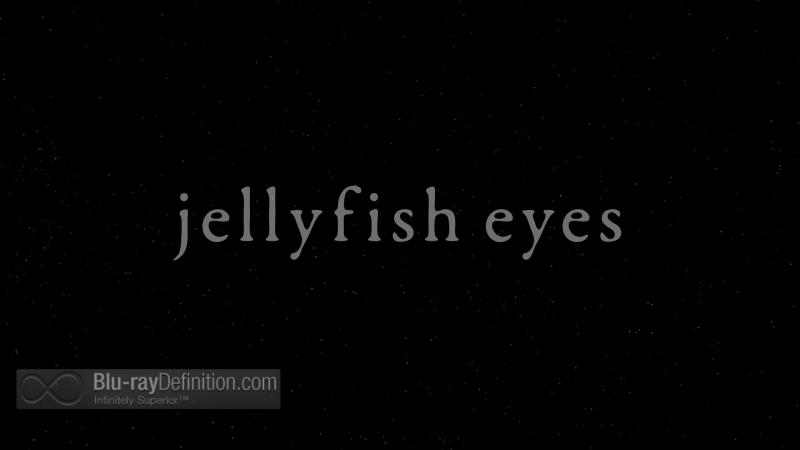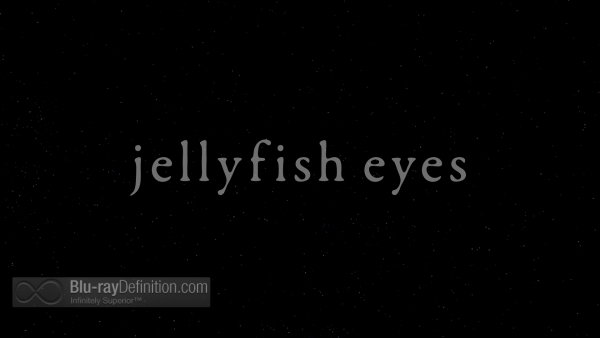 Contemporary artist Murakami Takashi, one the most successful in the world, stepped into the world of filmmaking with Jellyfish Eyes. While the film is meant to be a fable of sorts about the dangers of humanity's reckless behavior toward the environment and also the unrestrained imagination of childhood being able to save us, it ultimately ends up being nothing more than a mishmash of classic Japanese horror such as Godzilla and the wacky surreal comedy/horror films of Sono Shion (Tokyo Tribe).
Jellyfish Eyes begins owing a major debt to E.T., when after moving to a small country town with his mother, the young boy Masashi discovers a weird, alien-like sprite that looks like a jellyfish and has a penchant for string cheese snacks. Masashi names his new friend Kurage-bo (literally "jellyfish boy"), and shortly discovers that all the kids at his new school also have little similar creatures they – and only the kids – can see and control with their smartphones. They pit them against each other in battles when the grown-ups aren't looking. The kids, and even the adults in town, will soon discover, however, that they will need to work together, not fight against each other, to help save their community.
There's a strange sort of malaise that hangs over this post-Fukushima fable, but it is saved by the moments where the avant garde bleeds into the outright silly in Jellyfish Eyes. Murakami's small budget production utilizes some friendly looking CGI creatures that could be straight out of the world of Pokemon, but these look surprisingly decent; it's the rest of the production and its screenplay that hurts the film. A subplot involving some clandestine be-cloaked aliens, a doomsday cult and other sidetracks are where the bizarre feeling of being in a Sono Shion film manifest. These things all serve to blur the focus of what Murakami was trying to say with this film, which at its core is about bringing together a community and holding on to the innocence of childhood in world turned chaotic.
Video Quality
[Rating:4/5]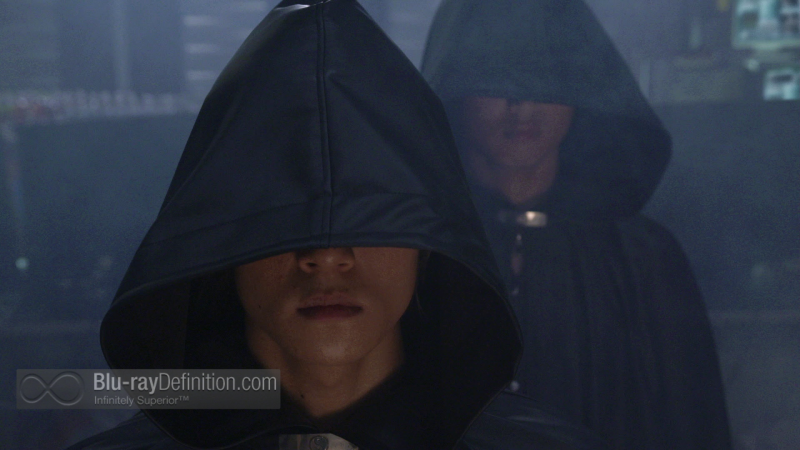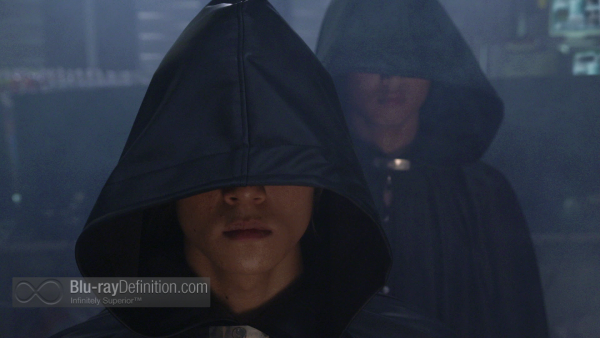 Jellyfish Eyes is taken from a new high definition digital master and brought to Blu-ray in an AVC 1080p encodement from Criterion Collection. The digital production of Jellyfish Eyes looks very digital and lacks a sort of filmic, cinematic quality all around. Mostly, it's clean has a video-like quality with real world color and lighting, but it doesn't quite pop.
Audio Quality
[Rating:4/5]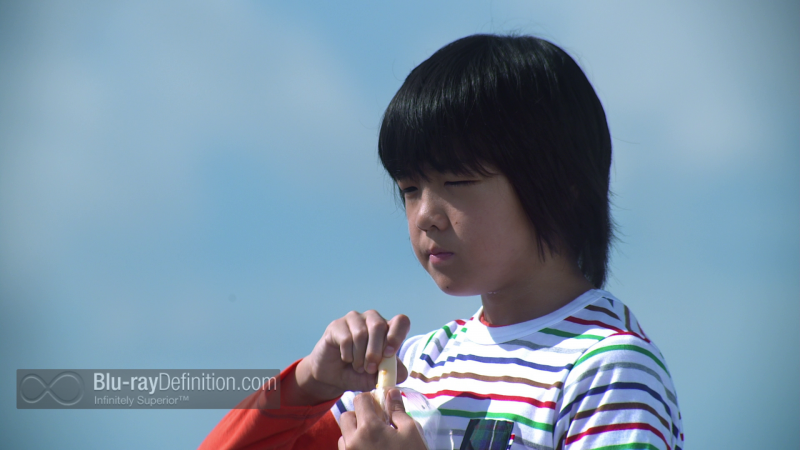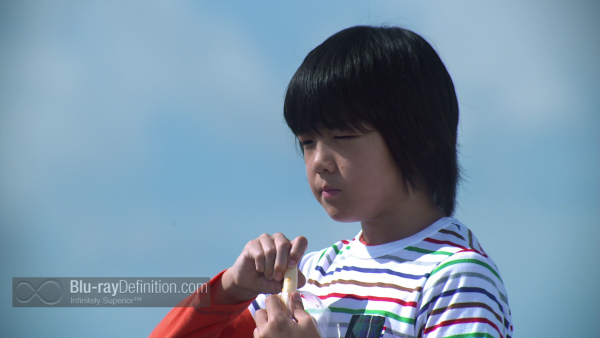 The Japanese DTS-HD Master Audio 5.1 (48kHz/24-bit) audio track is a solid mix that has decent atmospherics, clear dialogue, and beefs up the discrete effects in the surround channels during the culminating final act. While it doesn't have any major flaws, it is also not a mix that is necessarily a show piece.
Supplemental Materials
[Rating:3.5/5]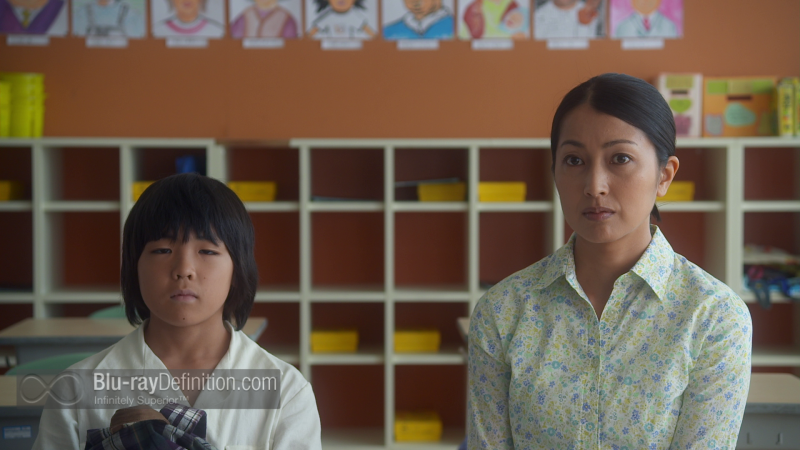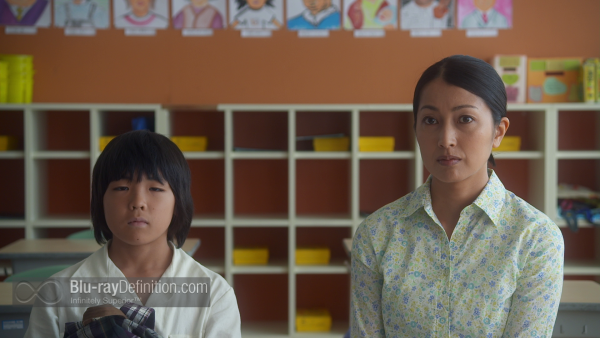 Takashi Murakami (1.78:1; 1080p/24; 00:22:33) – In this interview, conducted for the Criterion Collection in July 2015 at the Kaikai Kiki studio in New York, director Takashi Murakami talks about the genesis of Jellyfish Eyes, how the film was informed by the television of his childhood, and the evolution of his approach to making art.
Making F.R.I.E.N.D.S (1.78:1; 1080i/60; 00:15:25) – In this new piece, director Takashi Murakami's special effects crew and clay model makers bring to life the F.R.I.E.N.D.s of Jellyfish Eyes.
Takashi Murakami: The Art of Film (1.78:1; 1080i/60; 00:39:36) – This new piece features behind-the-scenes footage of director Takashi Murakami and the rest of the cast and crew during the making of Jellyfish Eyes.
Jellyfish Eyes 2 Trailer (1.78:1; 1080p/24; Japanese Dolby Digital 5.1; 00:01:54)
Essay by critic Glen Helfand
The Definitive Word
Overall:
[Rating:3.5/5]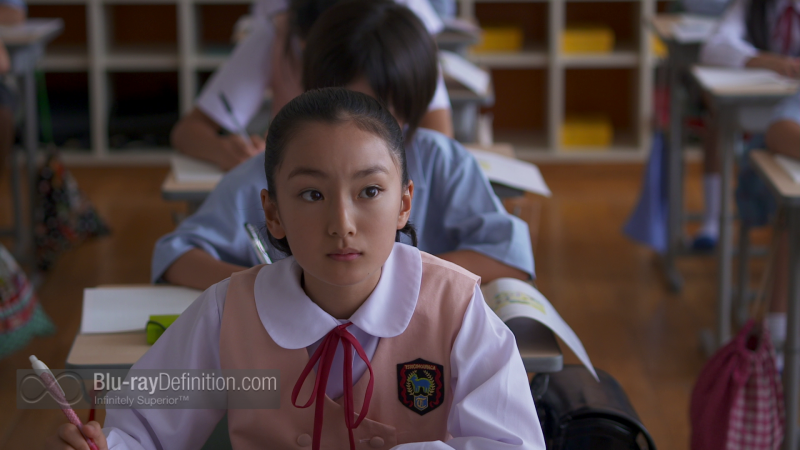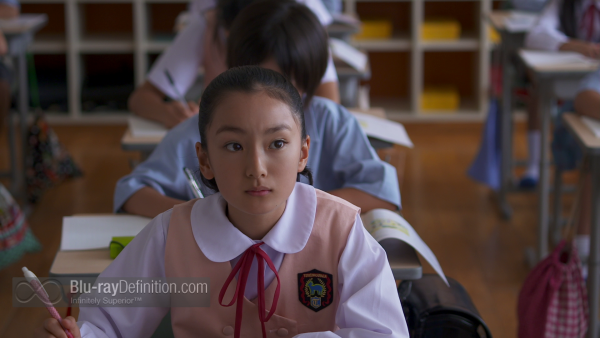 Some missteps and a low budget make Jellyfish Eyes a less than spectacular debut effort for the well regarded artist Murakami Takashi. It will be interesting to see how Jellyfish Eyes 2 is in comparison.
Additional Screen Captures