–
The Performance
[Rating:4/5]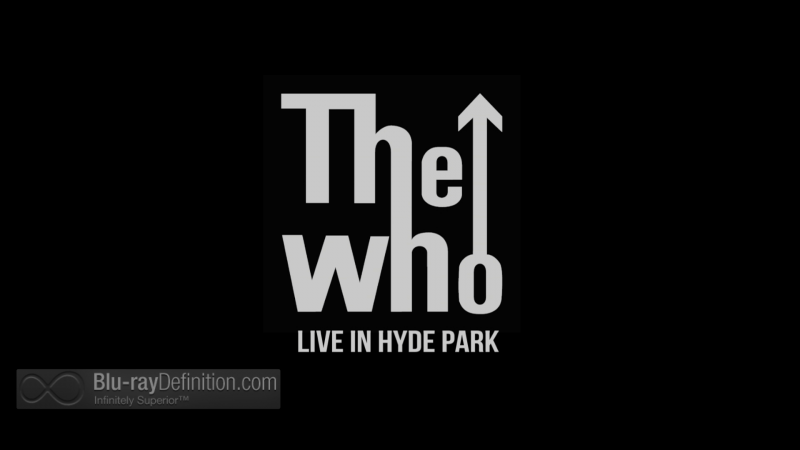 The Who: Live in Hyde Park was filmed on June 26, 2015 at London's Hyde Park and feature "The Who," as much as the band can be called that now that there are only two of them left, performing live in front of a large crowd as the ring in their 50th anniversary. Roger Daltrey and Pete Townshend actual put on a rollicking show that rips through all the expected highlights of The Who's career. The show starts with an edgy "Can't Explain" that has a surprising amount of youthful vigor before going through a rolling "The Seeker" and hard hitting "Who Are You." "My Generation" may not ring quite as rebellious as it once did from the now aged Daltrey/Townsend duo, but that doesn't mean it doesn't still come across as a great youth anthem for younger generations to pick up and carry. The rock ballads "Behind Blue Eyes" and "Love Reign O'er Me" are performed with great passion and sound almost as great as they almost have from Daltrey's vocal cords.
Tracklisting:
I Can't Explain
The Seeker
Who Are You
The Kids Are Alright
Pictures Of Lily
I Can See For Miles
My Generation
Behind Blue Eyes
Bargain
Join Together
You Better You Bet
I'm One
Love Reign O'er Me
Eminence Front
Amazing Journey / Sparks
Pinball Wizard
See Me, Feel Me / Listening To You
Baba O'Riley
Won't Get Fooled Again

Video Quality
[Rating:4.5/5]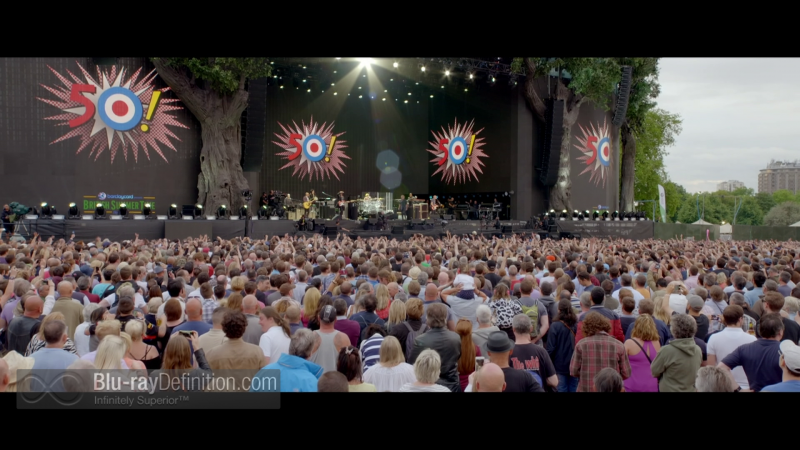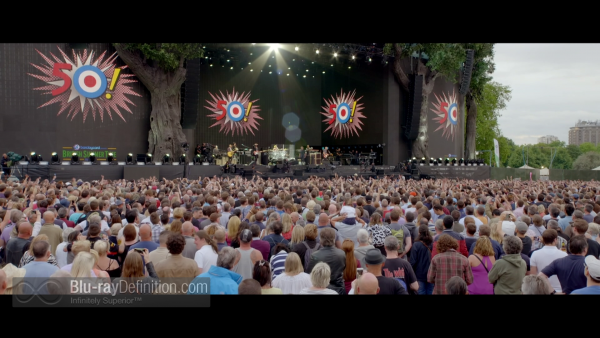 The Who: Live in Hyde Park comes to Blu-ray with a solid AVC/MPEG-4 1080i/60 encodement from Eagle Rock that offers up crisp and clean imagery with little video noise or motion artifacts. The color looks lifelike and contrast is strong.

Audio Quality
[Rating:4/5]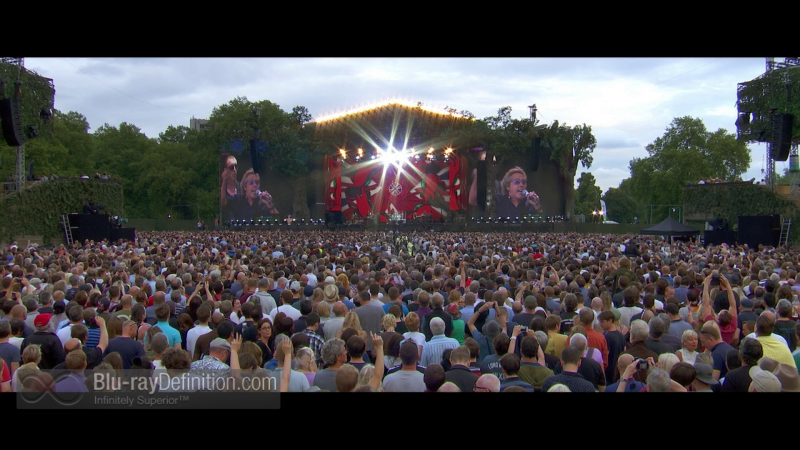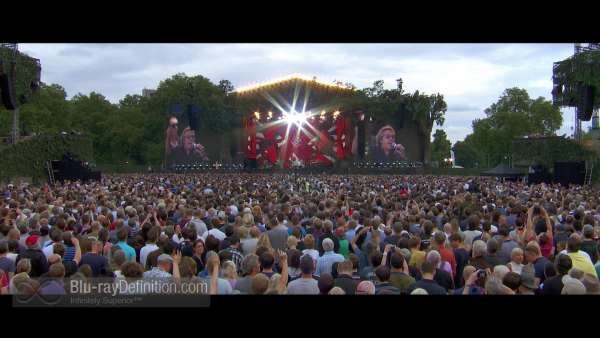 Live in Hyde Park comes with DTS-HD Master Audio 5.1 (48kHz/16-bit) and LPCM 2.0 Stereo (48kHz/16-bit) tracks. They are both quite outstanding mixes with strong mastering. The 5.1 places you right there in Hyde Park with a good amount of atmospherics in the surround channels, musical low end, strong instrumental separation and relaxed high frequencies. The stereo track is a bit louder, but still strong with good stereo separation.

Supplemental Materials
[Rating:3/5]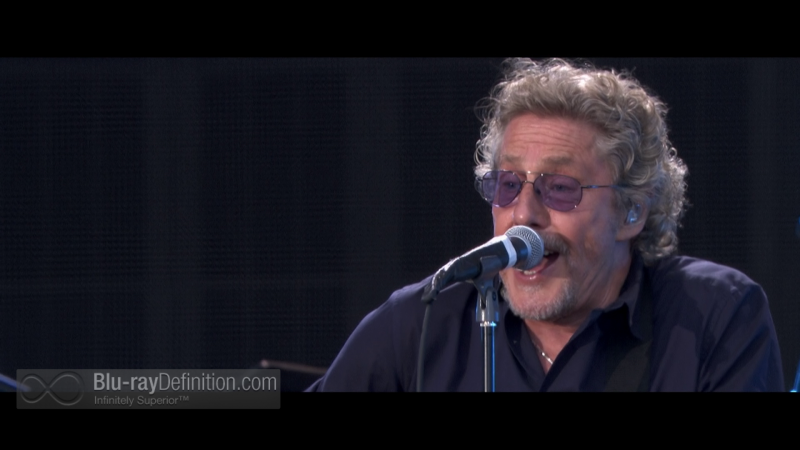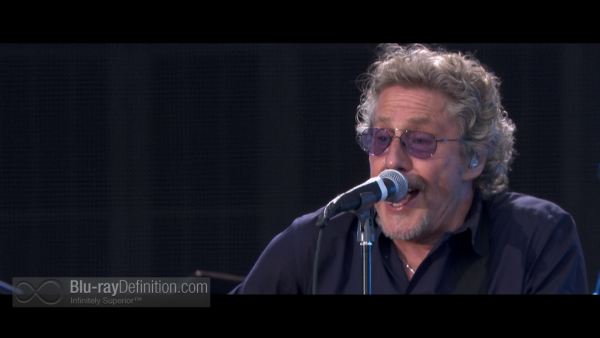 Booklet with photos, liner notes, and credits
Bonus Blu-ray Tracks:

The Seeker
The Kids are Alright
You Better You Bet
Squeeze Box

2-CDs of the concert

The Definitive Word
Overall:
[Rating:4/5]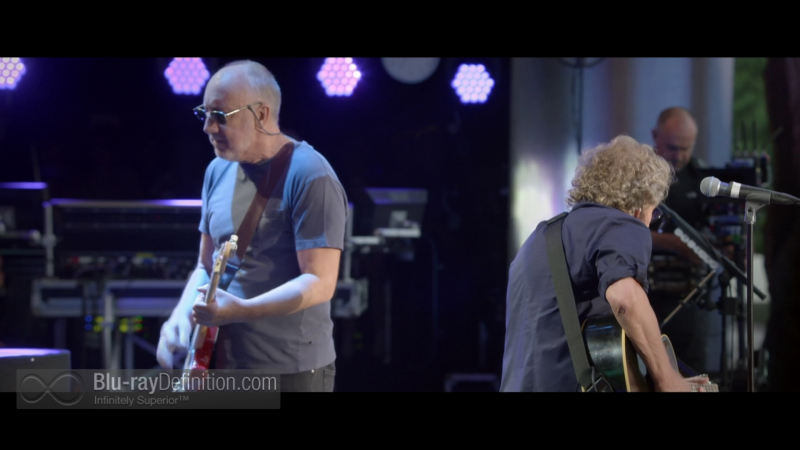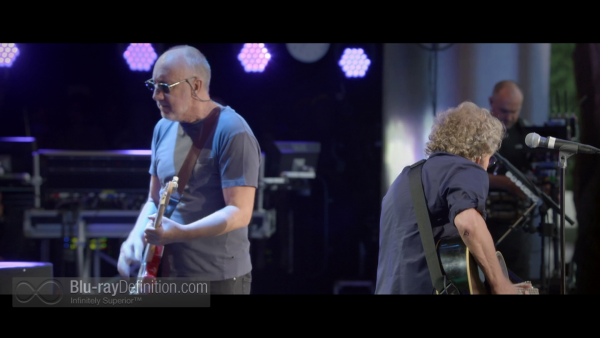 For the 50th of The Who, Roger Daltrey and Pete Townshend rock the crowd at Hyde Park with an energetic concert.

Additional Screen Captures