– –

The Film
[Rating:4/5]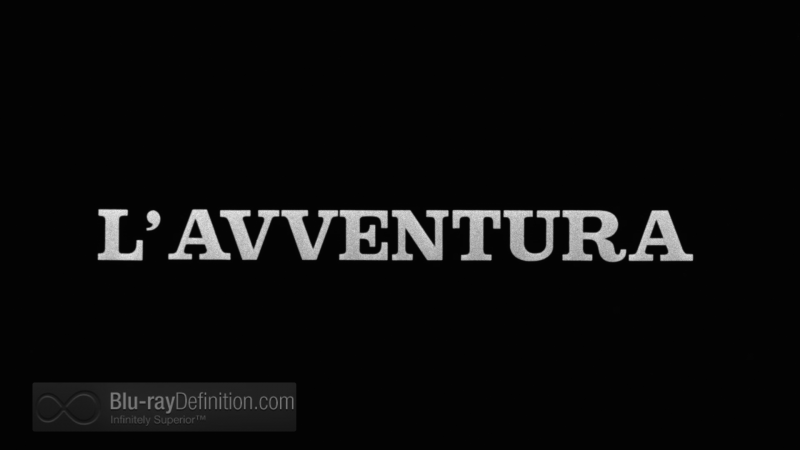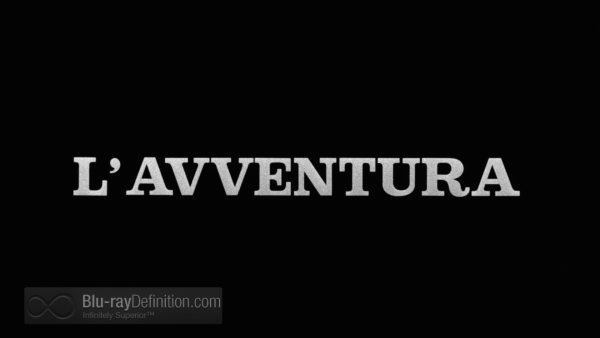 L'Avventura (The Adventure) is the first film of writer/director Michangelo Antonioni's cinematic trilogy, followed by La Notte (The Night) and L'Eclisse (The Eclipse), that explores the inscrutable and often dark nature of human relationships.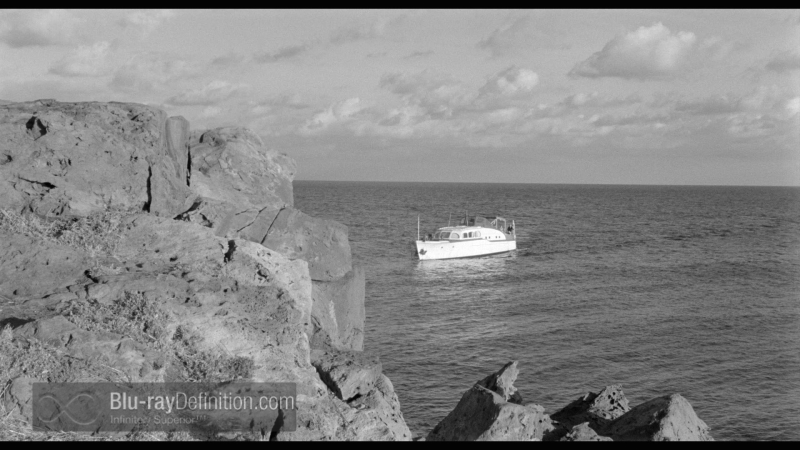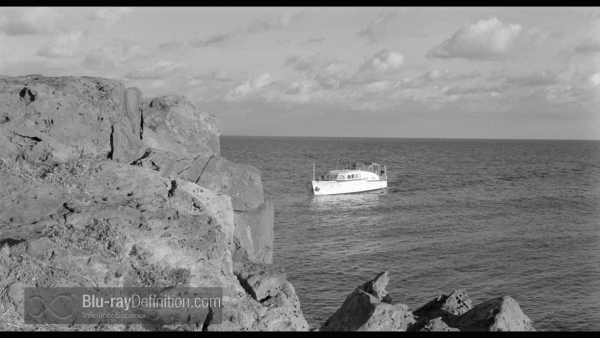 Anna (Lea Massari) and her friend Claudia (Monica Vitti) prepare for a Mediterranean cruise on a yacht owned by Anna's wealthy father (Renzo Ricci). Before departing, Anna has a steamy bedroom session with boyfriend Sandro (Gabriele Ferzetti).  Once at sea, and accompanied by two other wealthy couples, Patrizia (Esmeralda Ruspoli) and Raimondo (Lelio Luttazi), and Corrado (James Addams) and Giulia (Dominique Blanchar), Anna gets everyone's attention when, during a swim, she claims to have seen a shark. This turns out to be a false alarm designed to get everyone's attention.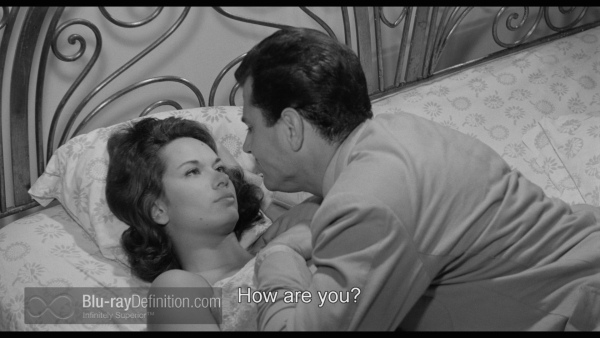 We find that Anna and Sandro's relationship is far from ideal: she is self-centered and insecure while he is a traditional male chauvinist. The couple begins sunbathing on a rocky island but hours later, Sandro awakens to find Anna missing and now the real story begins.The traveling companions begin to search for the missing girl, but time passes and as the search vessels come up empty, hopes for finding her begin to fade. When Sandro plants a sustained and off guard kiss on Claudia's lips, the interpersonal dynamics of this film begin to change with a vengeance.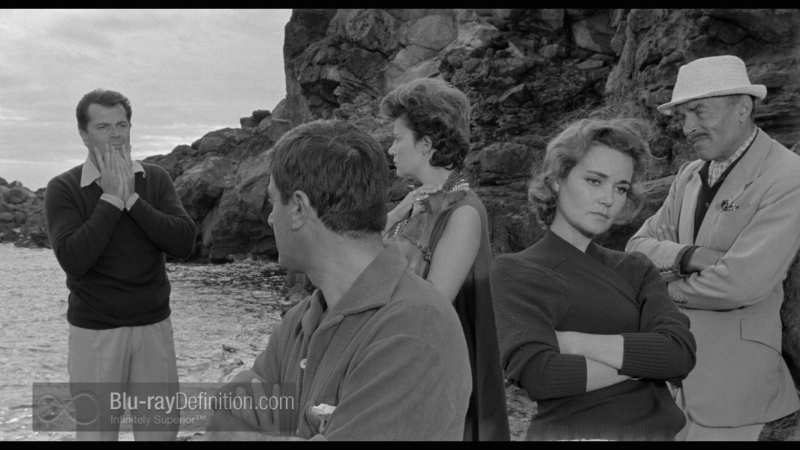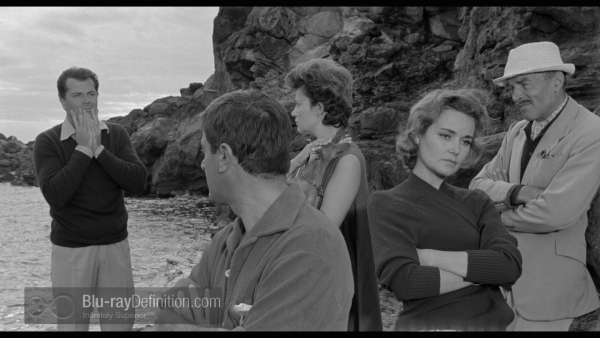 Sandro encounters journalist Zuria (Renato Pinciroli) who promises to cover Anna's disappearance for him. Claudia and the cruise folk meet up at Corrado's Villa Montardo and provide us a peek into the lives of the Italian upper class.  When Sandro and Claudia renew their acquaintance, both supposedly still in the search for Anna, they take a romantic detour with little left to the imagination. There follows the well-known scene in which Claudia negotiates a battalion of lecherous onlookers on her way to meet Sandro in a paint store. Later, Sandro proposes marriage to Claudia. As the couple wends their way through the high society scene, there is a final moment of quiet reckoning. As is so often the case with New Wave cinema, we get ambiguity rather than complete closure at the film's conclusion.
The backstory of this film's shoot, including the bankruptcy of the production company, tough living conditions on the island locations, emergency hospitalization for one of its principals during filming, and adverse weather conditions is belied by the apparently seamless final product. Suprisingly, L'Avventura received rather harsh criticism at its first screening during the 1960 Cannes Film Festival. After a second screening, L'Avventura won the Jury Prize. Most critics have since agreed that this film was a cinematic game-changer in its overall concept and execution.
Video Quality
[Rating:3.5/5]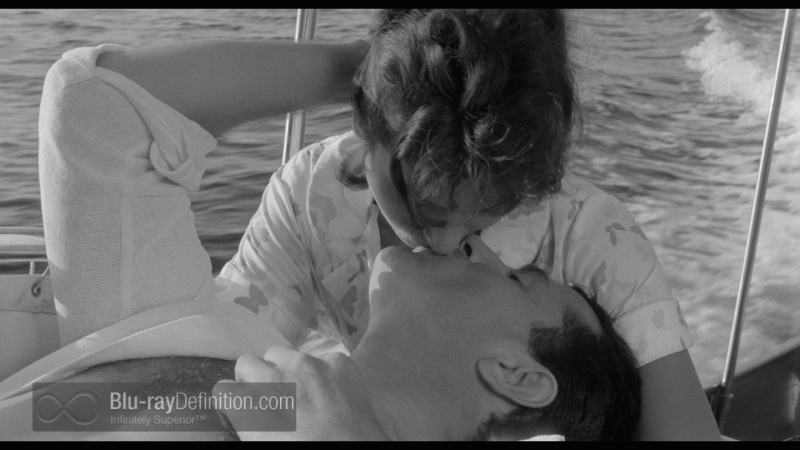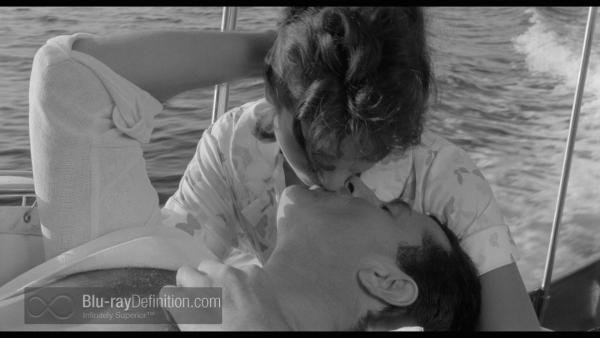 The natural scenery plays a large part in establishing the atmosphere of this twisting tale and Aldo Scavarda's cameras effectively add to striking images that progressively close viewers in rather than opening them up. The numerous solo close ups add to the overwhelming sense of isolation that each character experiences. The 4K restoration is generally excellent with crisp details and nice black-and-white contrasts. Only an occasional loss of sharpness and tiny amount of grain remind us that this is a 50-plus year old film.
Audio Quality
[Rating:3/5]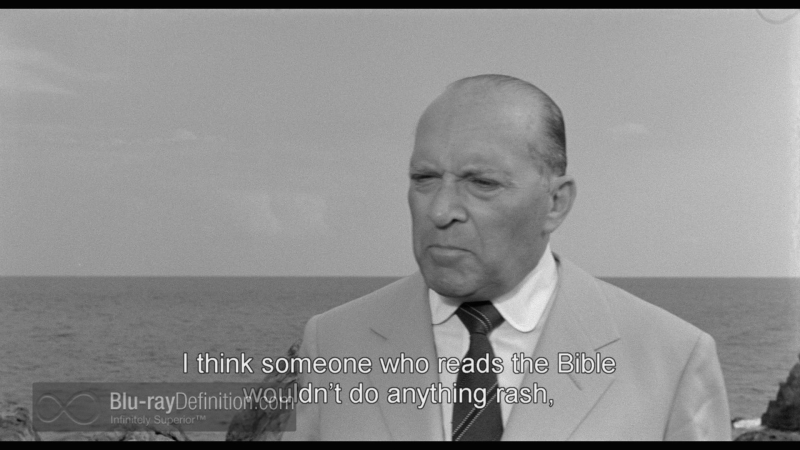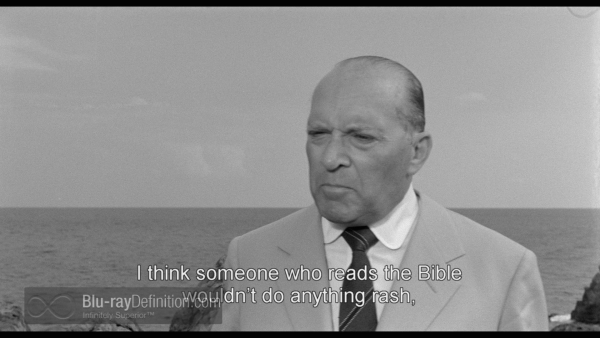 As with L'Eclisse, Giovanni Fusco provides a minimalist score that darts in and out of the action. The LPCM mono soundtrack is boxy although the 35 mm optical negative was cleaned up as well as possible by the audio makeover team.
Supplemental Materials
[Rating:3.5/5]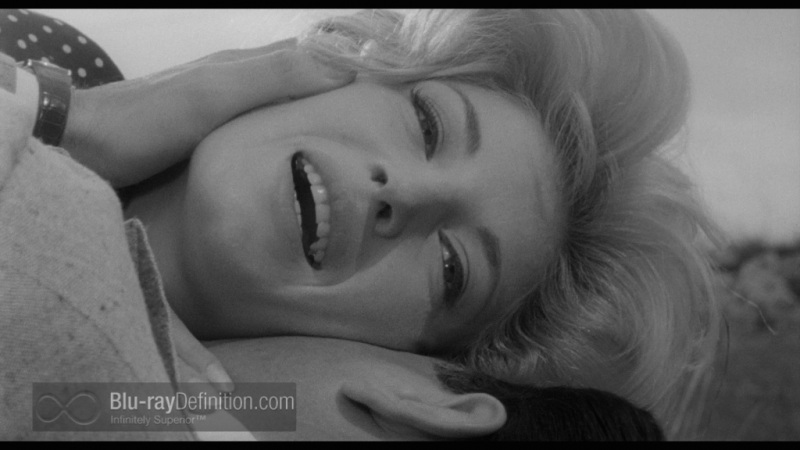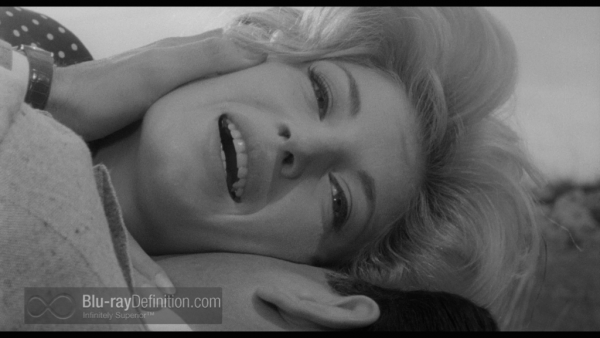 The bonus materials include the following:
Antonioni: Documents and Testimonials  (58:15) (Italian Dolby Digital Mono 48kHz/16-bit): a 1966 documentary that looked at the Antonioni style of film direction and making in general.
Jack Nicholson Reads Essays by Antonioni (9:46)  (English Dolby Digital Mono 48kHz/16-bit) A literal account of the Antonioni cinematic mystique.
Olivier Assayas on L'Avventura (26:49) (French Dolby Digital Mono 48kHz/16-bit): Three commentaries on the director and his films.
Program booklet with an essay by film critic Geoffrey Nowell-Smith and excerpts by Antonioni about this film and its initial poor reception at the 1960 Cannes Film Festival that was later reversed.
Trailers
The Definitive Word
Overall:
[Rating:4/5]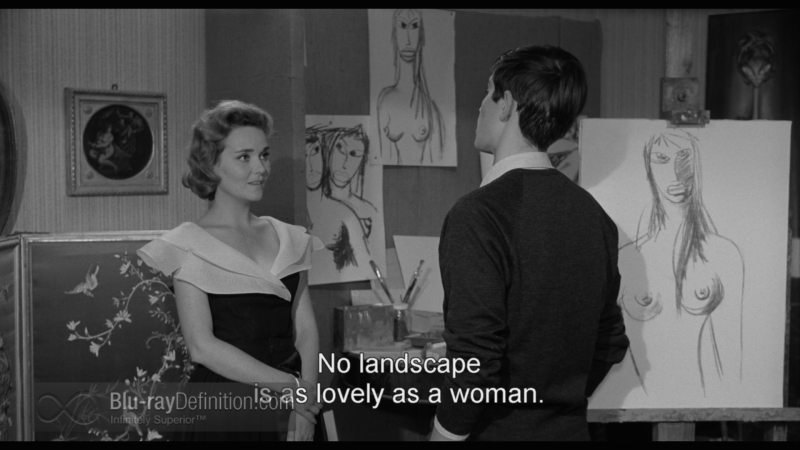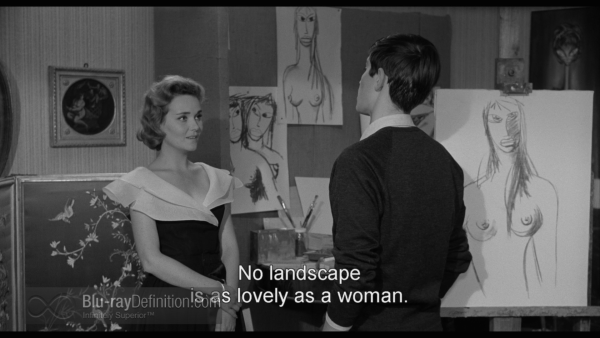 The 1960s was a breakthrough decade for films in general, and Michelangelo Antonioni was a trend setter who took New Wave cinema for all that is was worth. L'Avventura is a film that works on various levels. The storyline has numerous lacunae that keep us off balance while the cameras really tell us what we need to know. Provocative and visually appealing, this movie displays Antonioni's creative magic at its best and this well-restored version will surely please those who love classic films.
 Additional Screen Captures
[amazon-product]B00MRKX9F4[/amazon-product]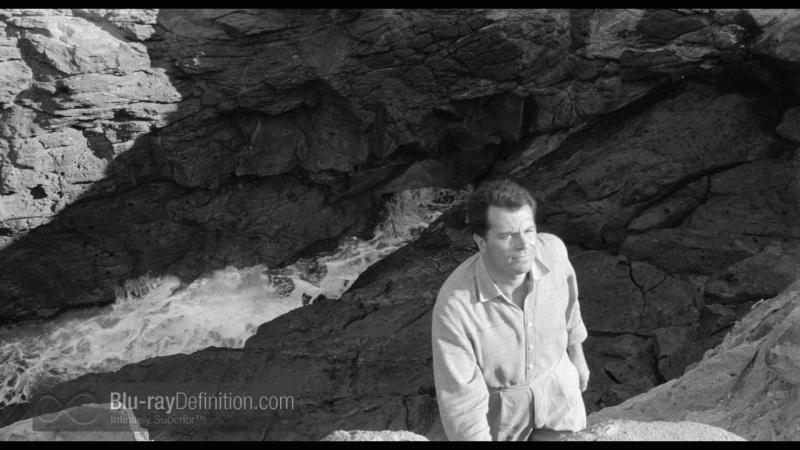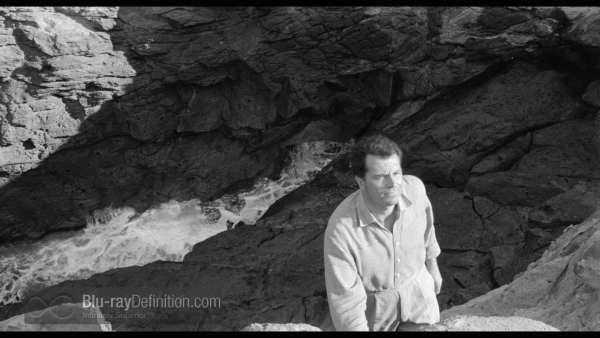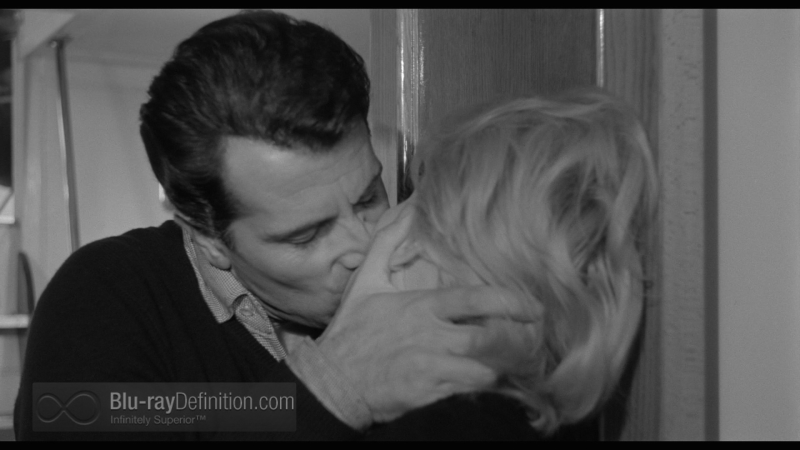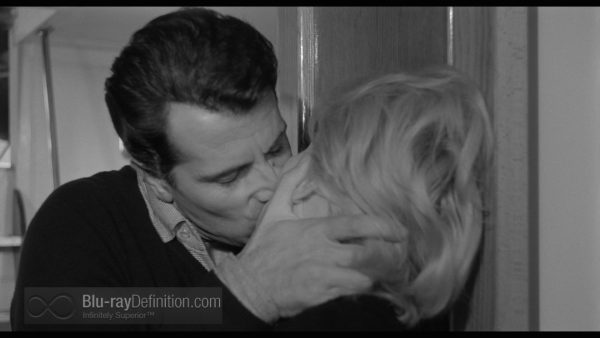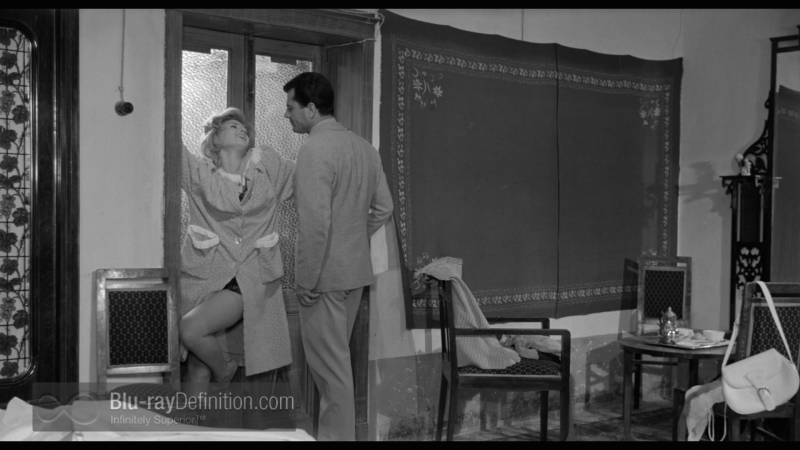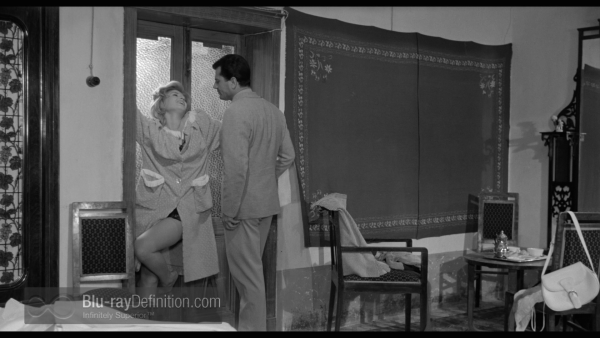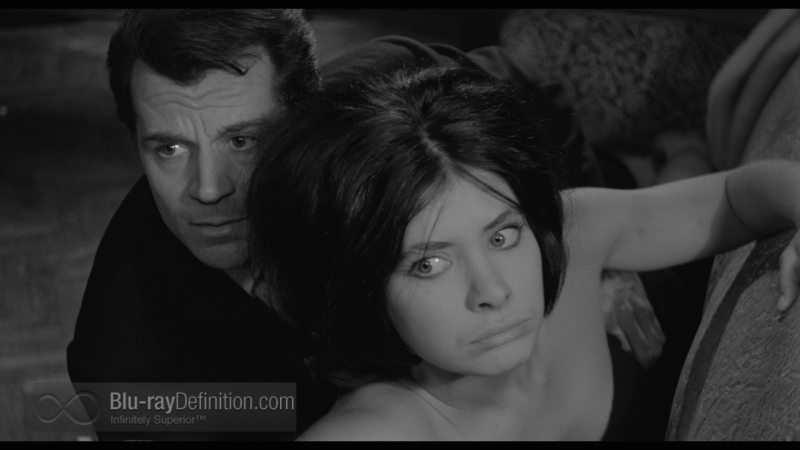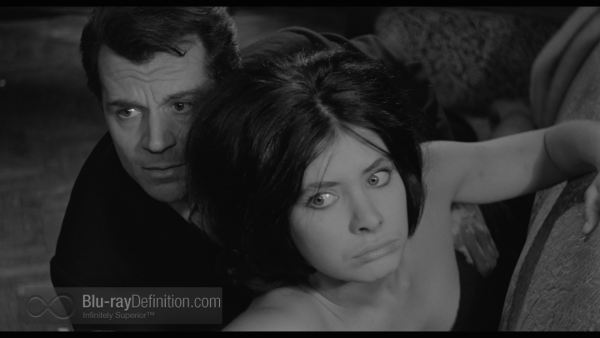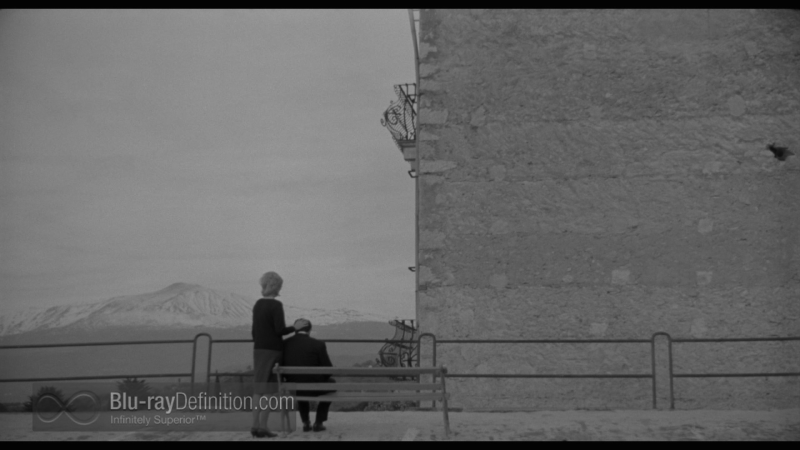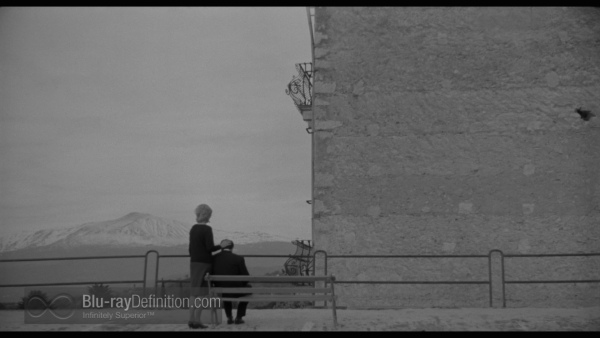 [amazon-product]B00MRKX9F4[/amazon-product]