– –

The Film
[Rating:4/5]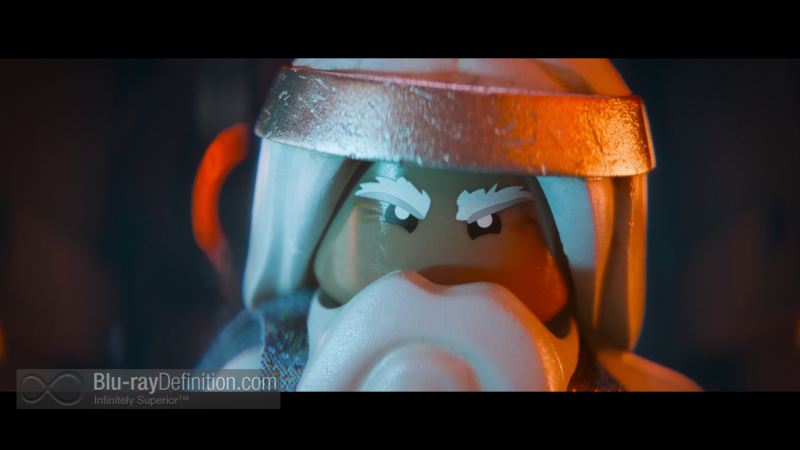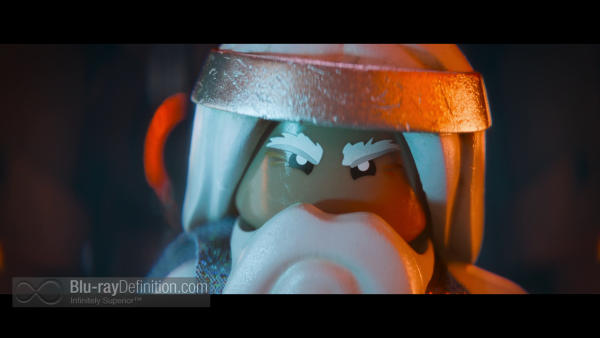 There's hardly a middle-class child that didn't grow up playing with Lego blocks at some point during their development. The Danish toy company has become an international household name and now in the age of technology has spread the brand way beyond simple plastic building blocks into what has become a marketing phenomenon, really. With numerous licensing deals, direct-to-video feature films and computer programs that allow kids to build virtual Lego constructions, it's not all so much hands-on play as much as it is a whole ecosystem. LEGO Batman, LEGO Star Wars, LEGO Ninjago – they've completely infiltrated the popular culture, so it was only a matter of time before we got the rather generically named, The LEGO Movie – a full-on CGI animated feature film for the big screen complete with A-List Hollywood actors, cutting edge animation, and 3D.
The best part about this feature film is, it stays true to the imaginative, often times illogical world of a child's brain that is the foundation of Lego. With a story that could have been siphoned right out of a pre-teen's mind, writers/directors Phil Lord and Christopher Miller give us a wonderfully childlike adventure fitting for the world of Lego, and one that kids and adults alike can enjoy.
The very ordinary Lego construction worker Emmet (voiced by Chris Pratt) discovers a special Lego piece known as "the piece of resistance" and is mistaken as the one prophesied as "The Special". He is recruited into a battle against the evil President Business (Will Ferrell) who wants to close off all the realms of the Lego universe from each other with a terrible substance known as the "Kragle". Interrupting his ordinary life of monotony are the extra-cute motorcycle-riding girl Wyldlstyle (Elizabeth Banks) and her boyfriend Batman (Will Arnett) who join up to help Emmet escape President Evil's henchman, Bad Cop (Liam Neeson), who is out to get Emmet at all costs. Meanwhile, the wise man Vitruvius (Morgan Freeman) is convinced that Emmet is the one who will save them all.
The LEGO Movie is one of relentless energy from beginning to end and, truth be told, seems like just the sort of film that the younger generation today with short attention spans will love – it moves, constantly, from one scene to the next, and its colorful palette and barrage of action sequences add to its momentum. We're always looking at a high-speed car chase, a high-flying, laser-shooting aerial pursuit, or some other major calamity.
While Lord and Miller don't have the same clear sense of purpose with this film as they did in their animated adventure Cloudy with A Chance of Meatballs, the same sense of zaniness is clearly on display and they use their comedic talents to their advantage here. The idea that, in this film, we suddenly start seeing Batman, Wonder Woman, Superman and Abraham Lincoln show up is humorous in and of itself, although some cynics might simply claim this is no more than one big marketing ploy on the part of Lego. It's unavoidable that a Lego movie would feel like a marketing ploy – they are Lego after all. But clearly there is something more going on here, with the fine voice acting and amazing animation. If the film has a major flaw, it is in the sappy live-action twist near the end that spoils the adventure and, frankly, ruins the ability to suspend disbelief.
Video Quality
2D HD: [Rating:5/5]
3D Effect: [Rating:5/5]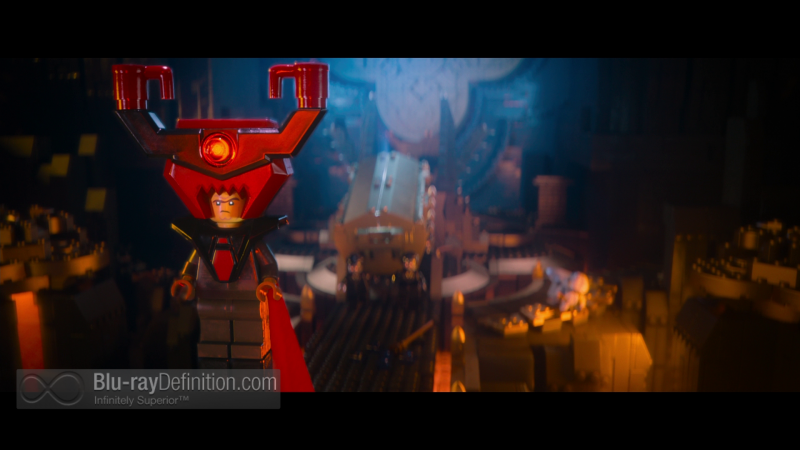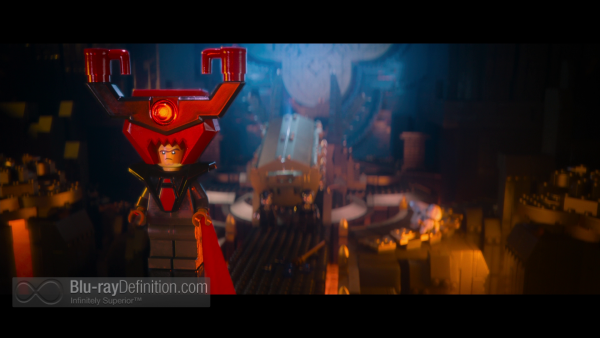 This is a CGI, digitally animated film originally done in 3D with some live action sequences shot on the Arri Alexa in 3D and HD as well. The image, brought to Blu-ray in a 1080p encodement in 3D (MVC) and AVC (2D) is flawless in either version. If you're a 3D enthusiast you'll really love this movie with its LEGO laser beams shooting out at you, its natural depth of field and near absence of any crosstalk (your viewing equipment may vary). The 2D version shows an even richer color palette thanks to the absence of any dimming and has a little bit crisper detail, but both are strong examples of their formats.
Audio Quality
[Rating:5/5]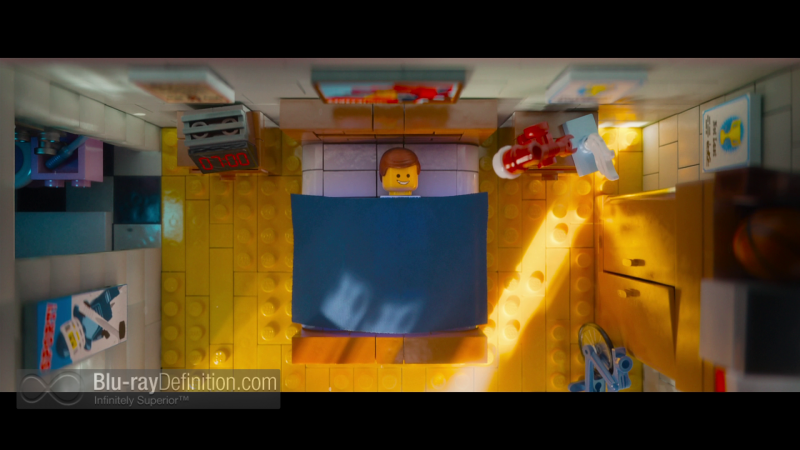 The English DTS-HD Master Audio 5.1 (48kHz/24-bit) soundtrack is every bit as active and engrossing as one would expect for this fun, fats paced animated adventure. There are big, hefty low frequencies and an abundance of discrete effects panned throughout the room. The mix never really lets up, but it also never becomes burdensome, offering a good dynamic range and relaxed high frequencies that don't cause fatigue. Dialogue is also maintained well above the fray, and the music really kicks, especially the catchy autotuned number "Everything is Awesome".
Supplemental Materials
[Rating:4/5]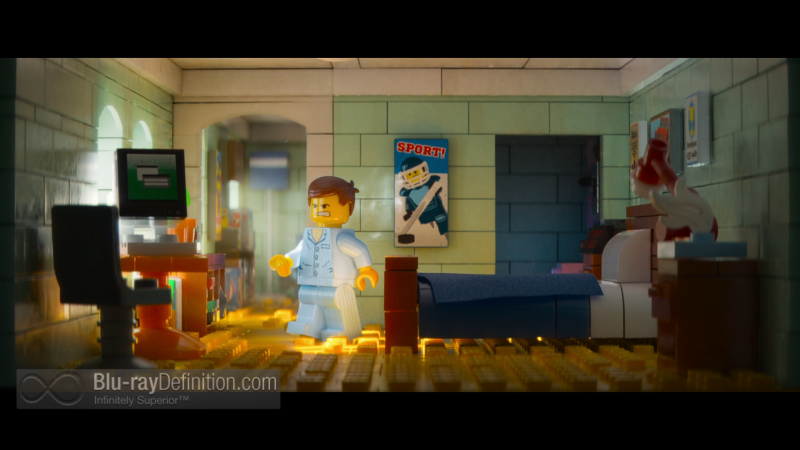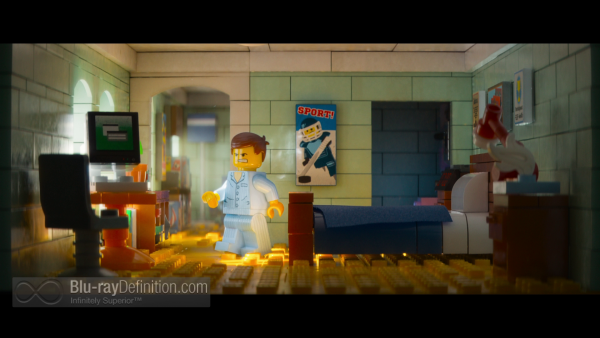 3D Emmet Pictutre
Vitruvius LEGO Figurine
DVD – Standard Definition of the film included on DVD
Digital HD UltraViolet
Commentary with Filmmakers and Cast
Batman's a True Artist Music Video (1.78:1; 1080p/24; 00:01:12)
Michelangelo and Lincoln: History Cops (2.35:1; 1080p/24; 00:01:21)
Enter the Ninjago (2.35:1; 1080p/24; 00:02:13)
Behind the Scenes: Bringing LEGO to Life (1.78:1; 1080p/24; 00:12:36)
"Everything is Awesome" Sing-Along
Behind the Scenes: See It, Build It!:

Introduction with Senior Designer Michael Fuller (1.78:1; 1080p/24; 00;00:49)
Build the Double-Decker Couch (1.78:1; 1080p/24; 00:03:53)
Build Emmet's Car (1.78:1; 1080p/24; 00:02:55)
Introduction with Modeling Artist Adam Ryan (1.78:1; 1080p/24; 00:00:41)
Digital Double-Decker Couch (1.78:1; 1080p/24; 00:02:11)
Digital Emmet's Car (1.78:1; 1080p/24; 00:01:51)

Behind the Scenes: Stories from the Story Team (2.35:1; 1080p/24; 00:04:02)
Fan-Made Films: Top-Secret Submissions (1080p/24; 00:03:51)
Outtakes (2.35:1; 1080p/24; 00:02:33)
Additional Promotional Content (2.35:1; 1080p/24; 00:03:51)
Alleyway Test (2.35:1; 1080p/24; 00:00:55)
Deleted Scenes (2.35:1; 1080p/24; 00:03:20)
Featurette: Dream Job: Meet the LEGO Builders (1.78:1; 1080p/24; 00:13:28)
The Definitive Word
Overall:
[Rating:4.5/5]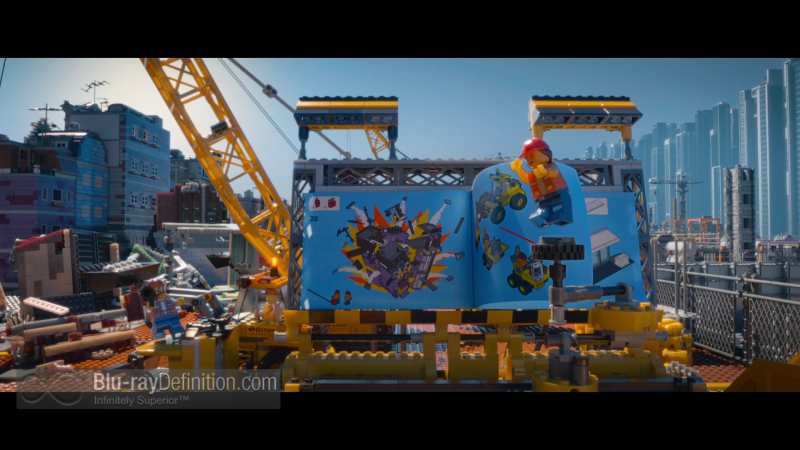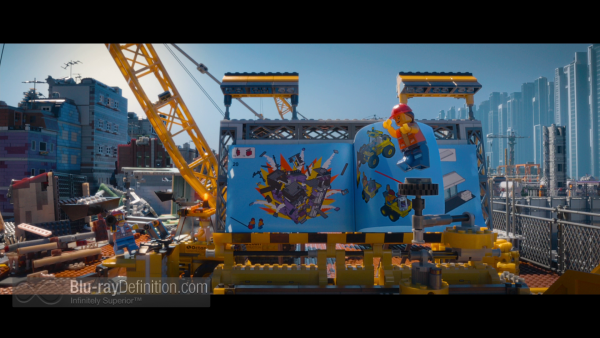 Animation and Lego fans alike will find much to like in this funny, action-packed adventure from the same duo that gave us Cloudy with a Chance of Meatballs. The 3D version takes full advantage of the format, but either viewing option offers up a rich experience.
Additional Screen Captures
[amazon-product]B00KG41CZC[/amazon-product]
[amazon-product]B00J11U4J6[/amazon-product]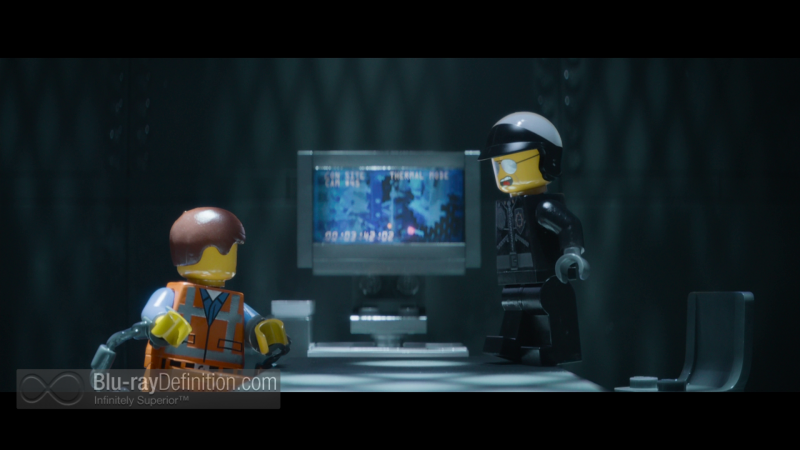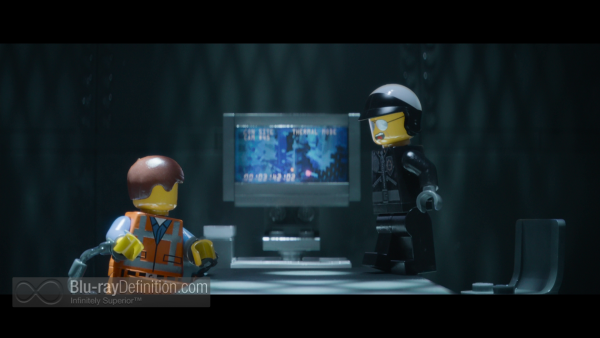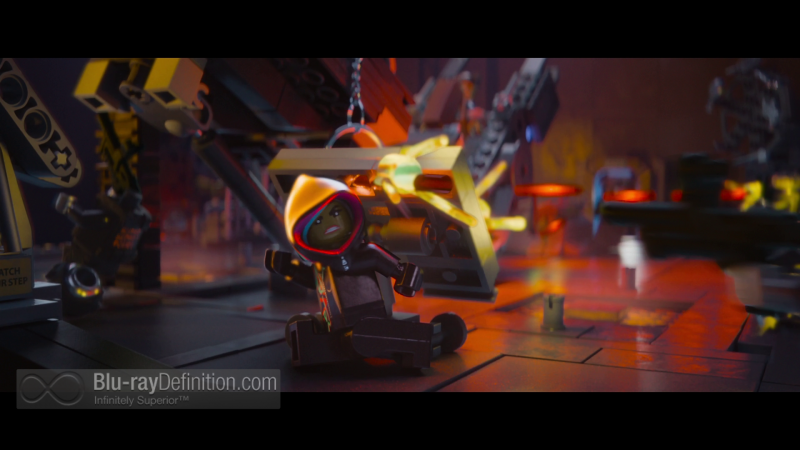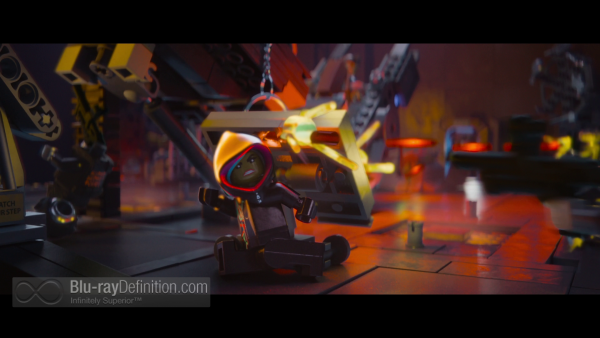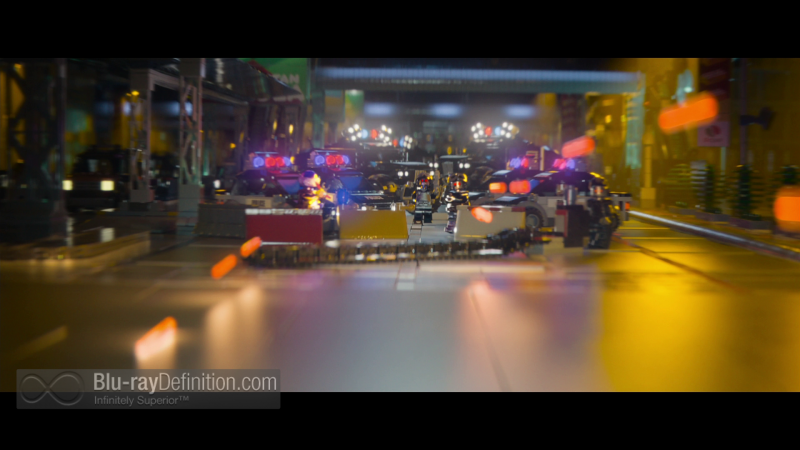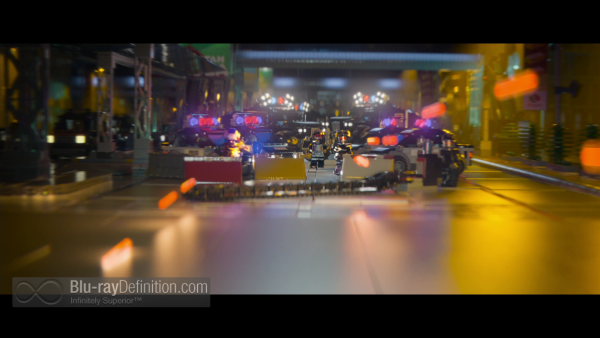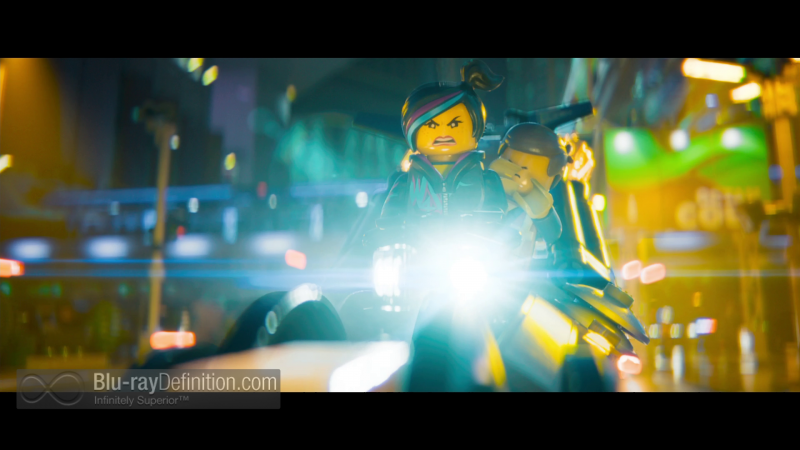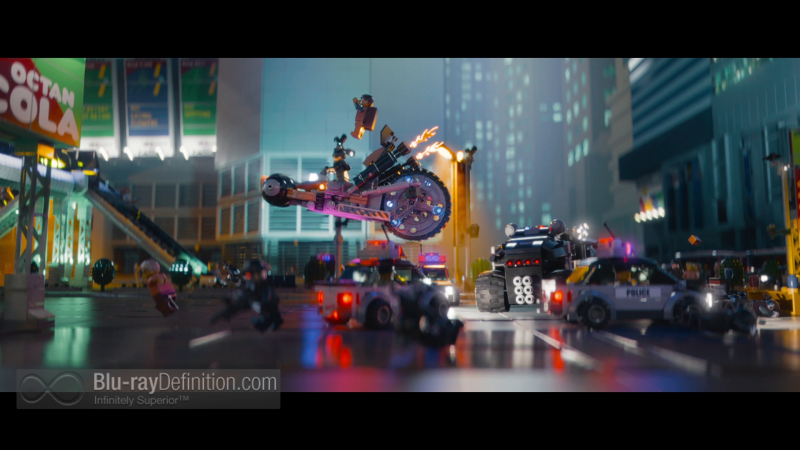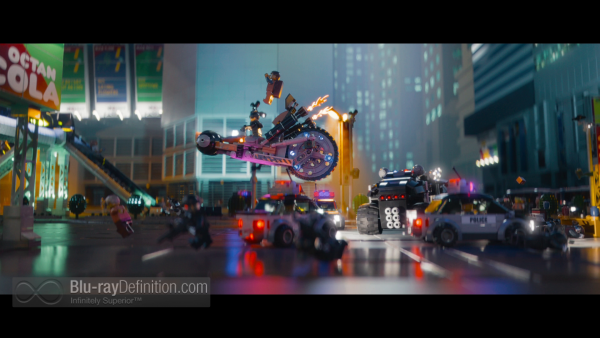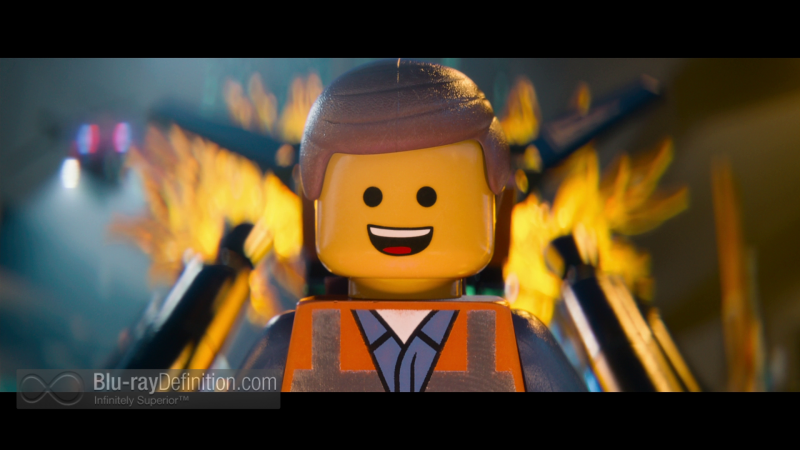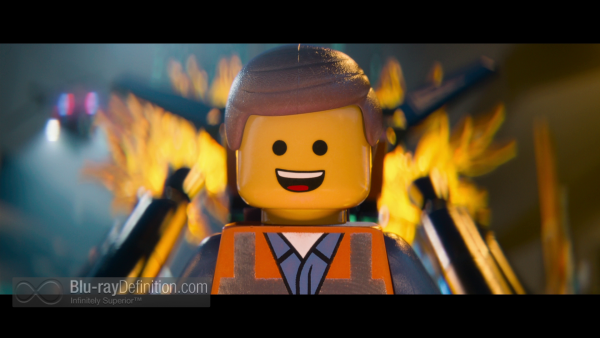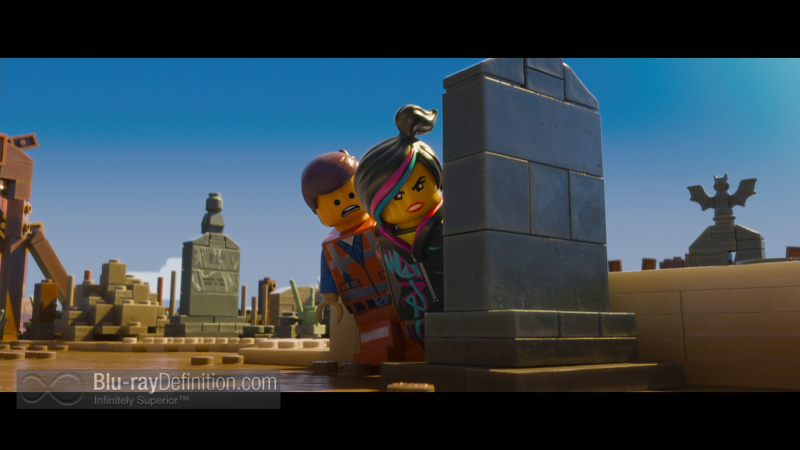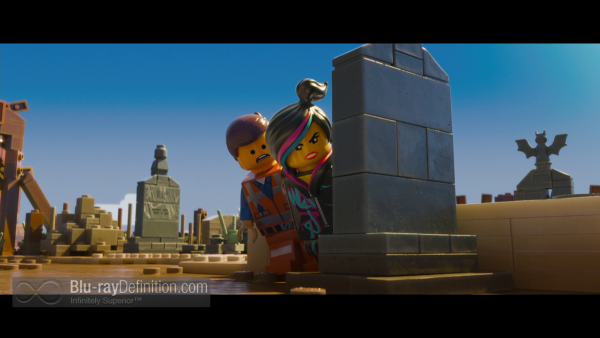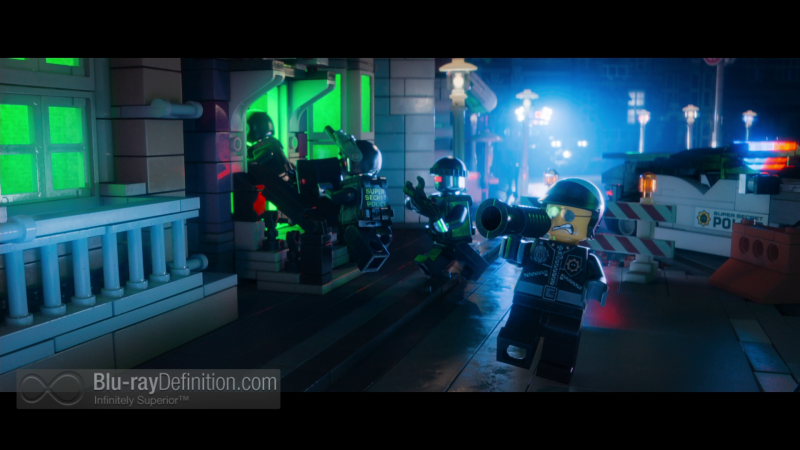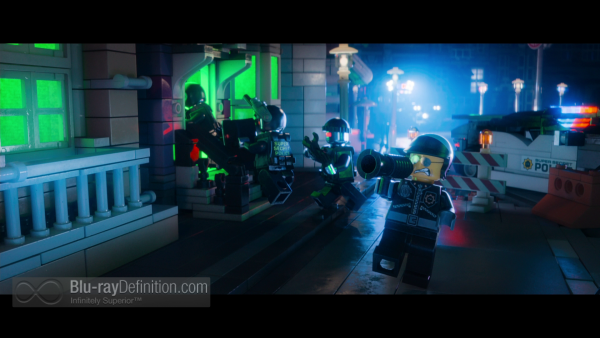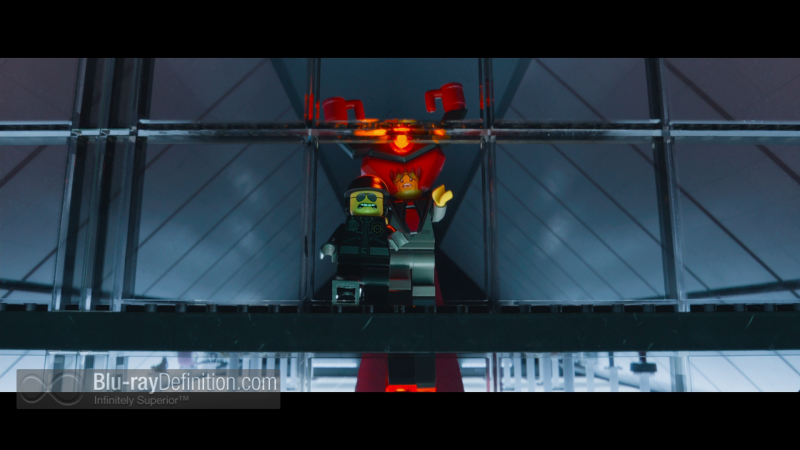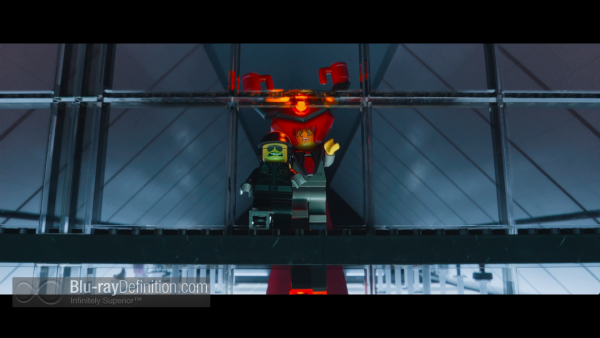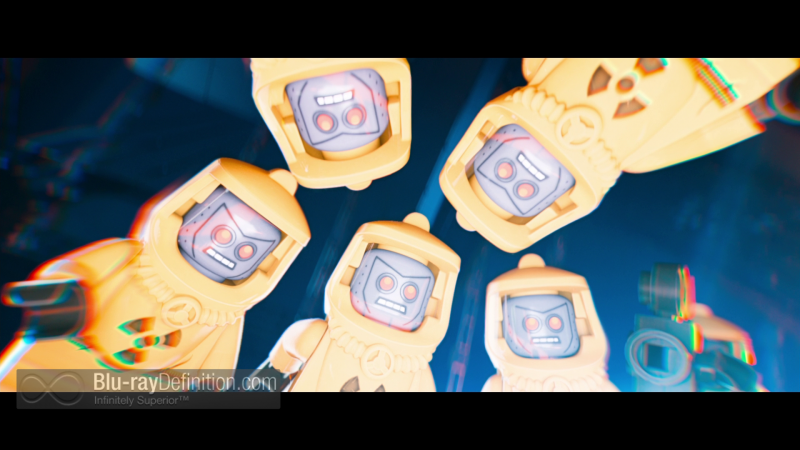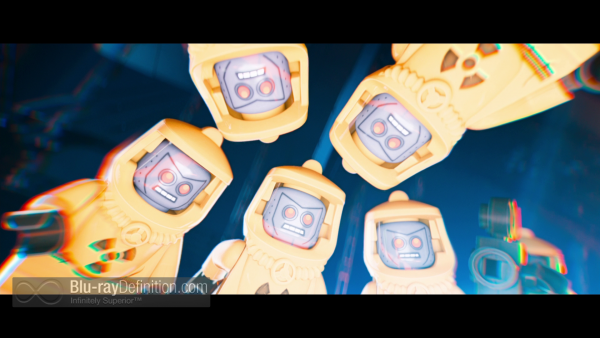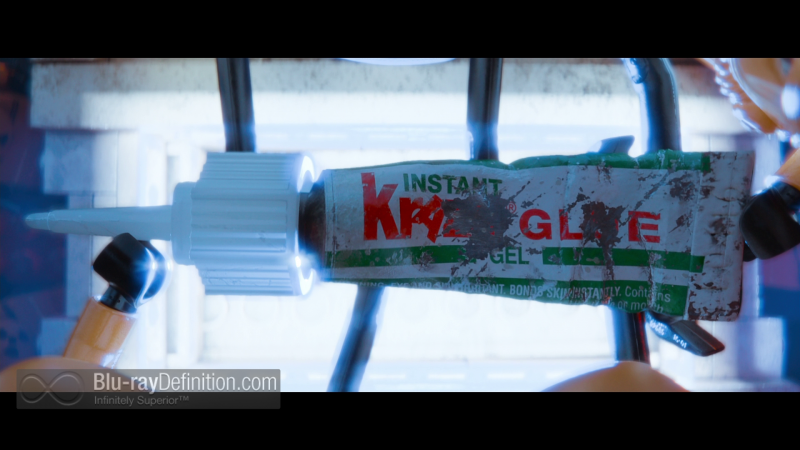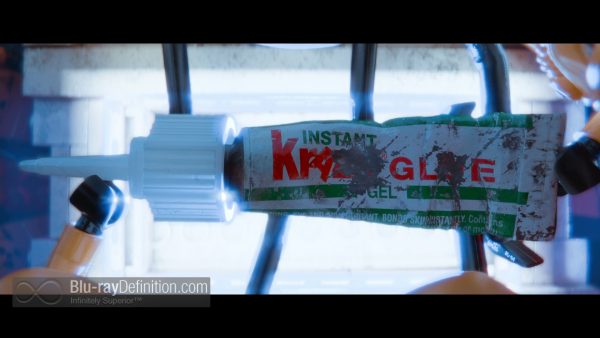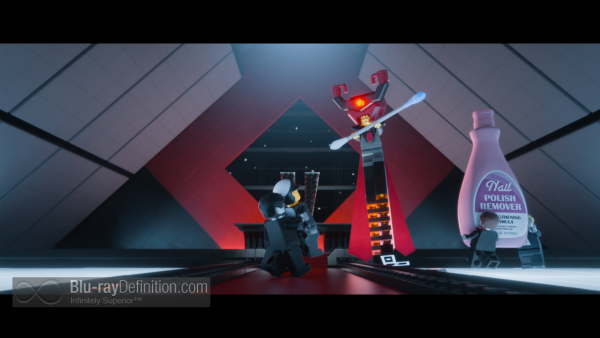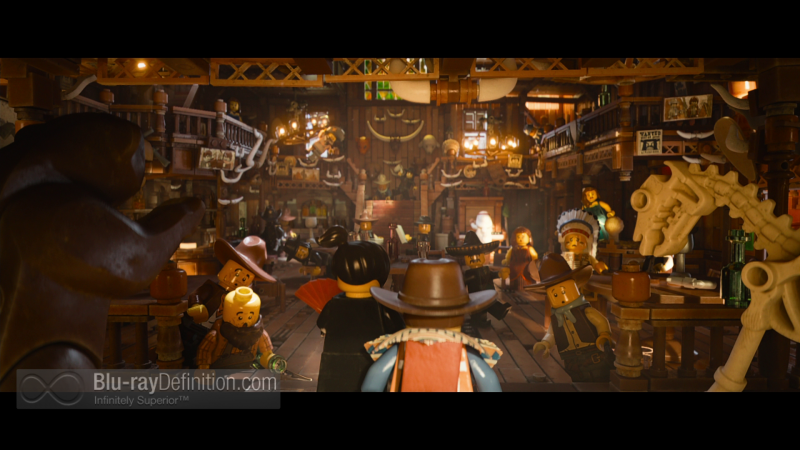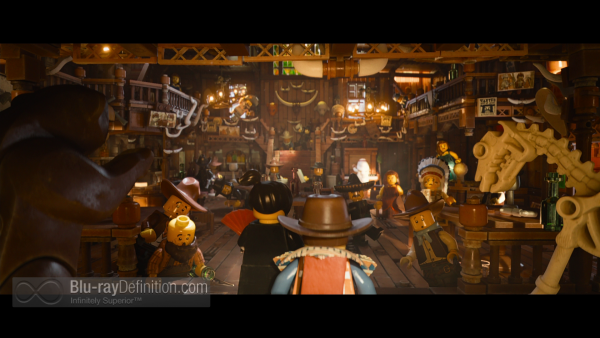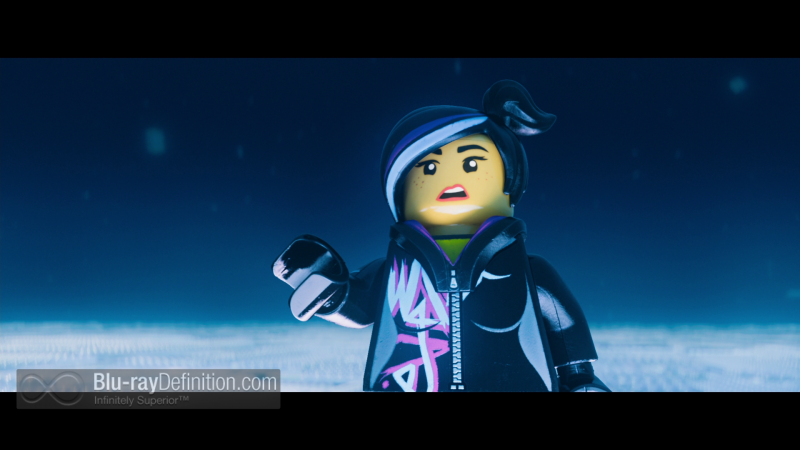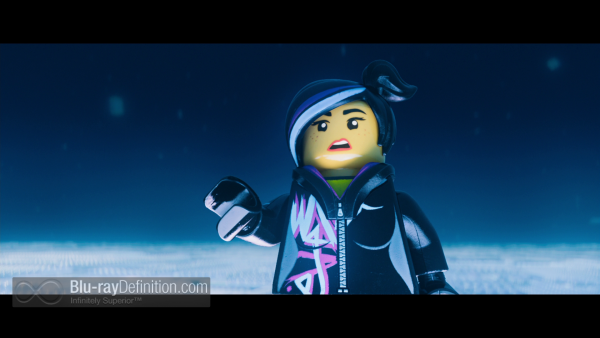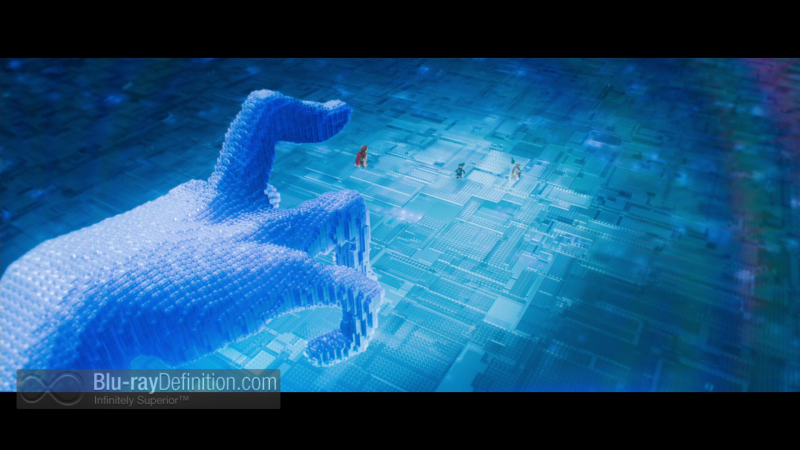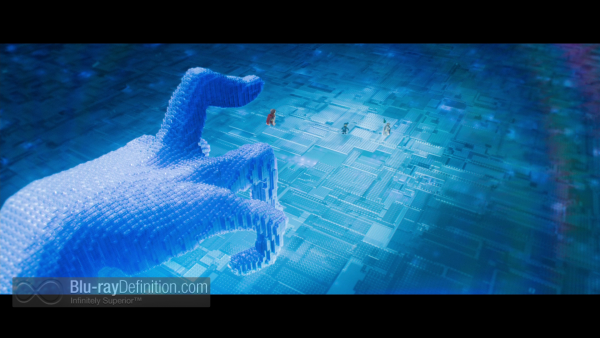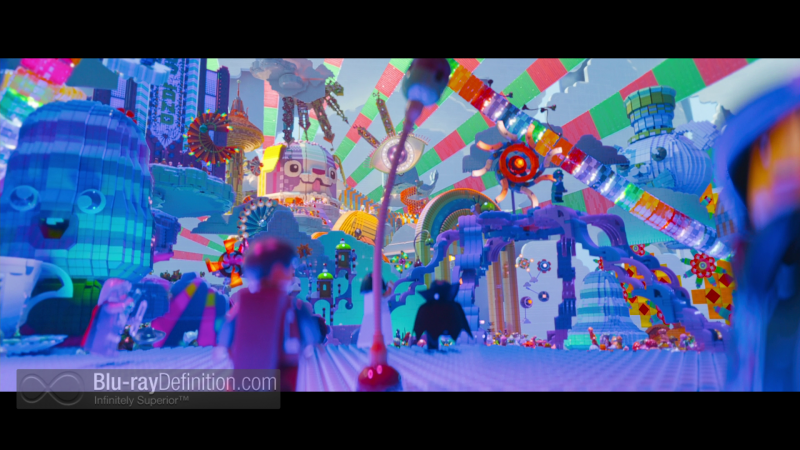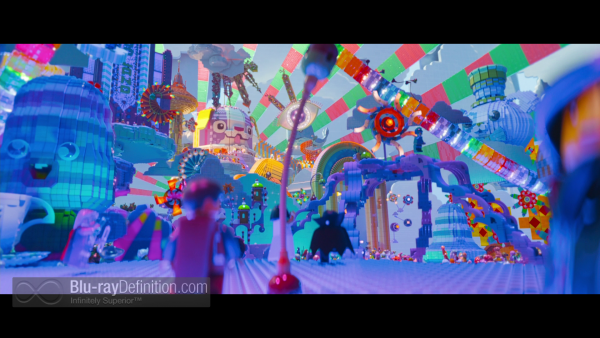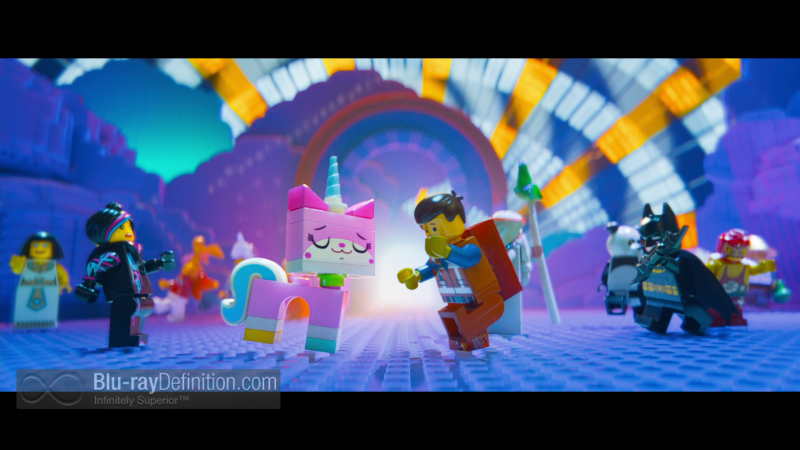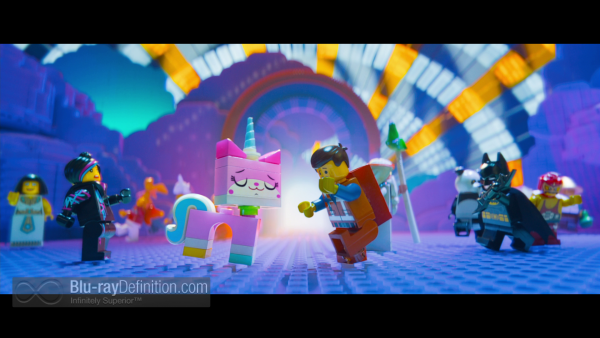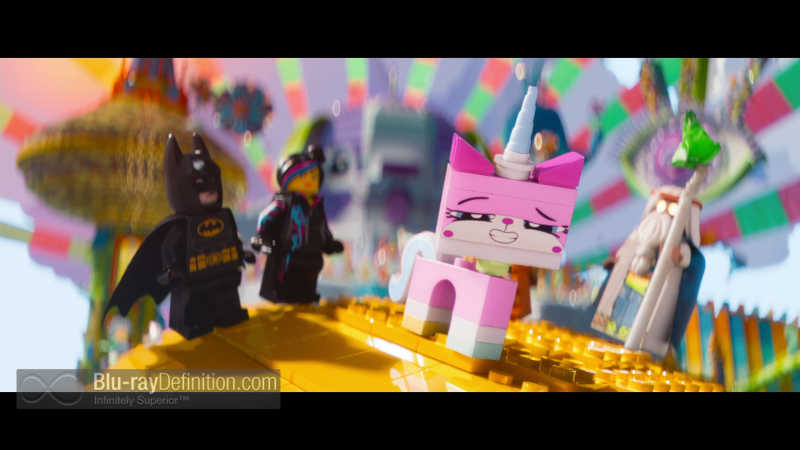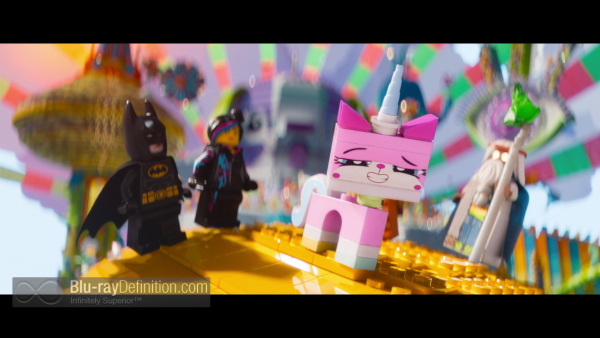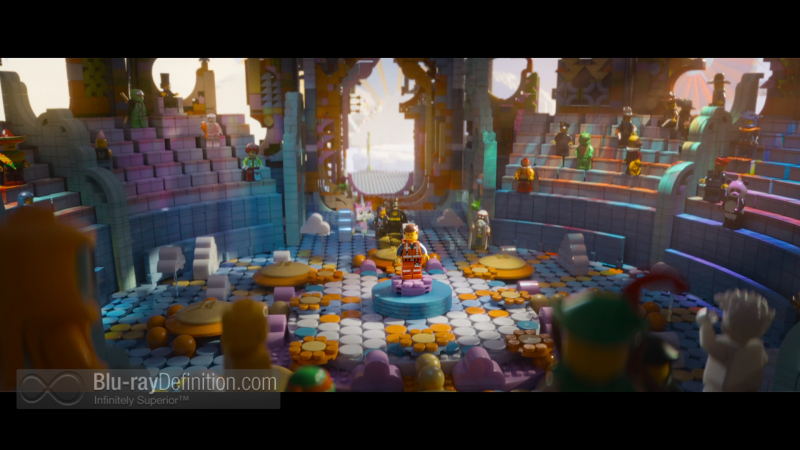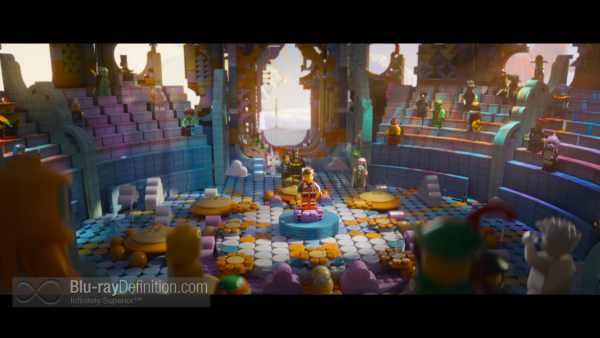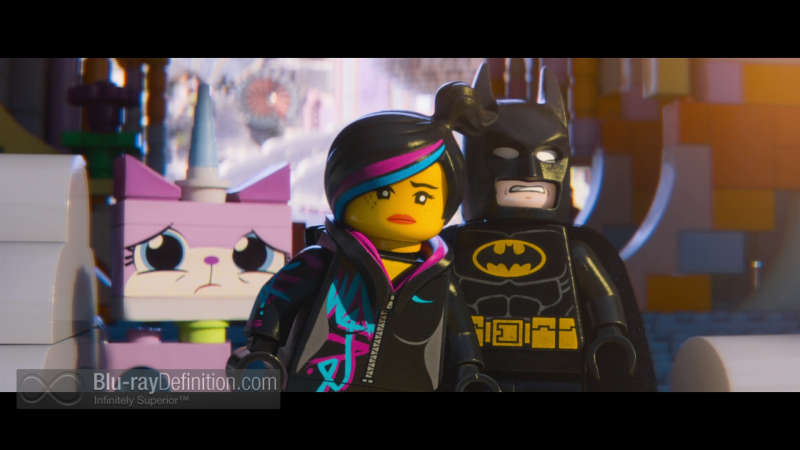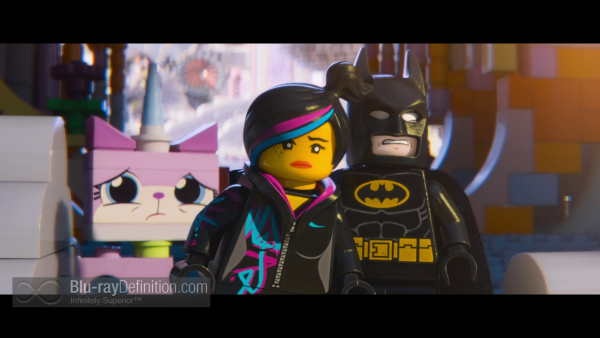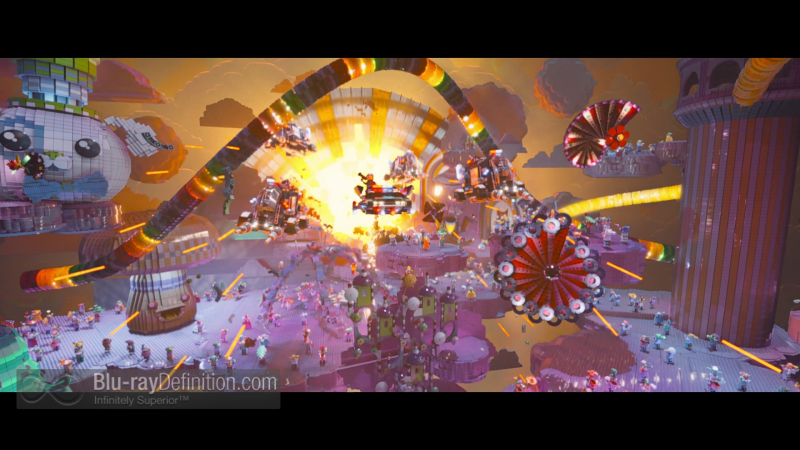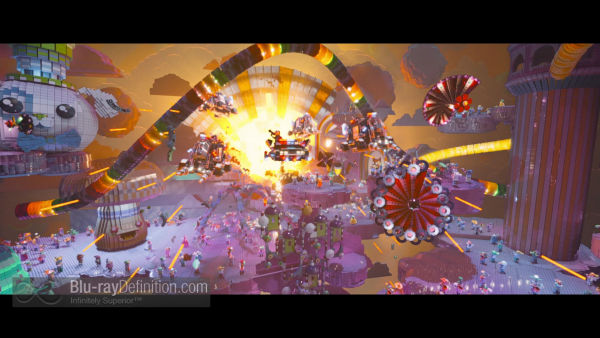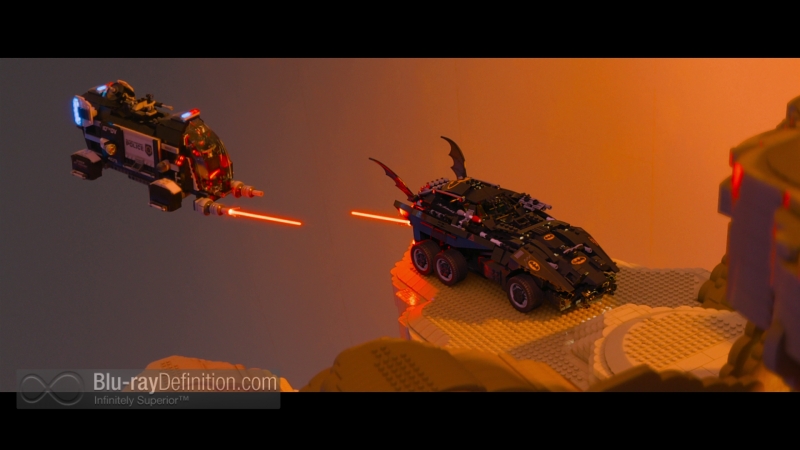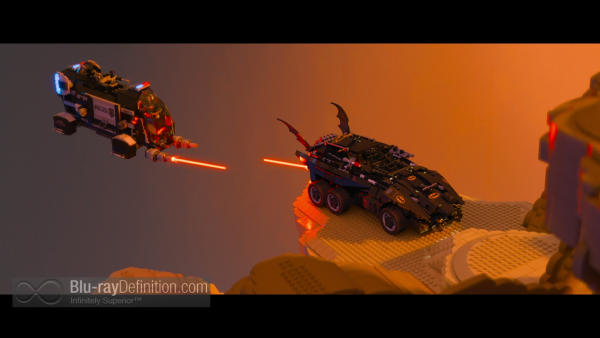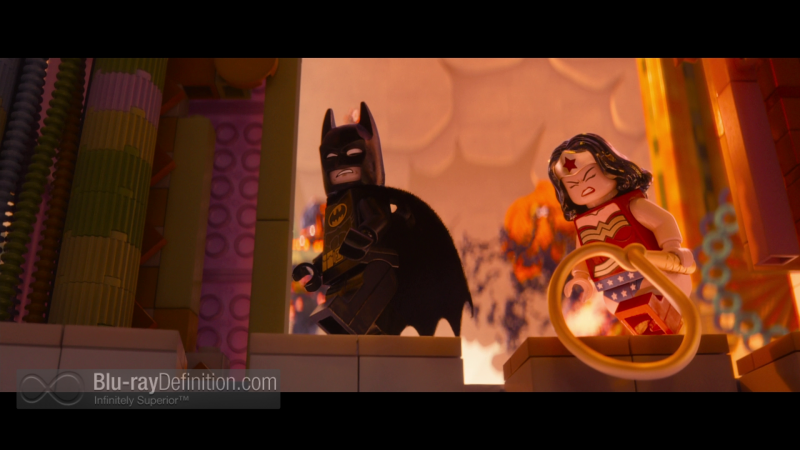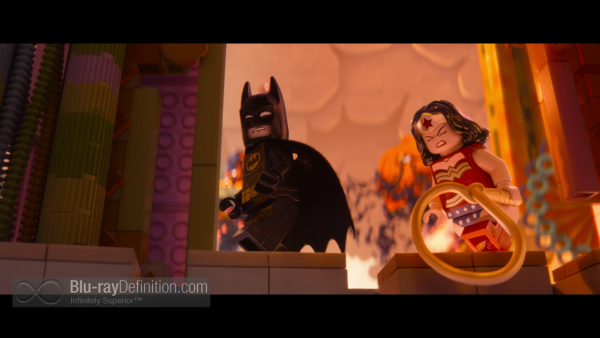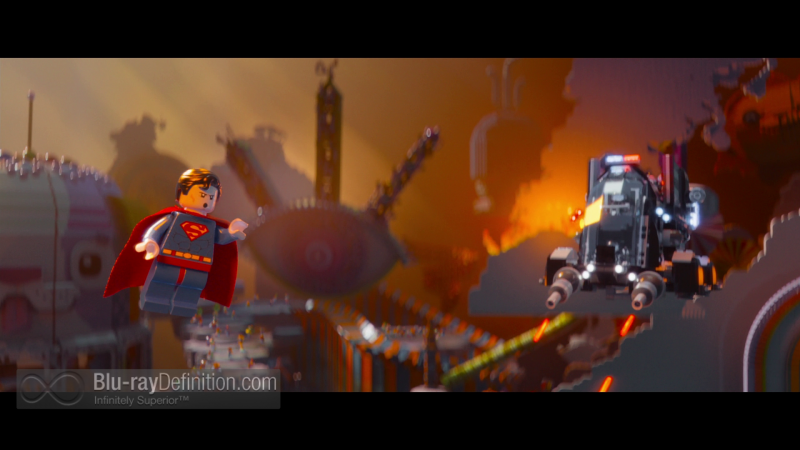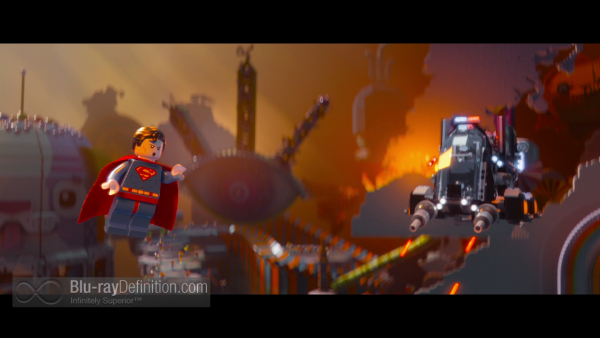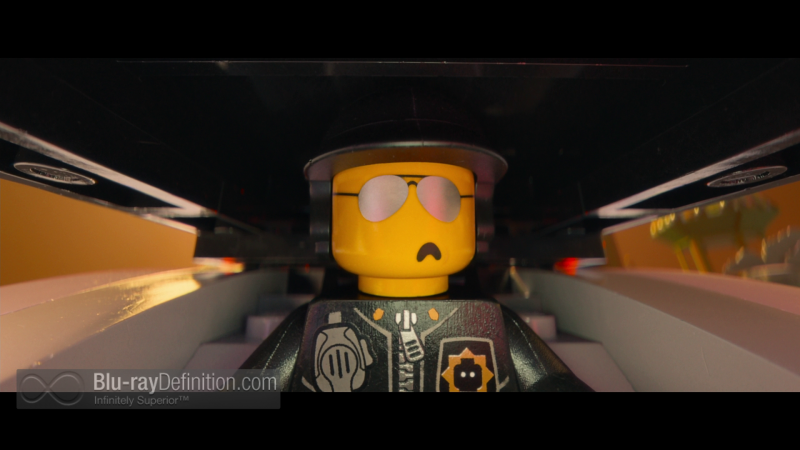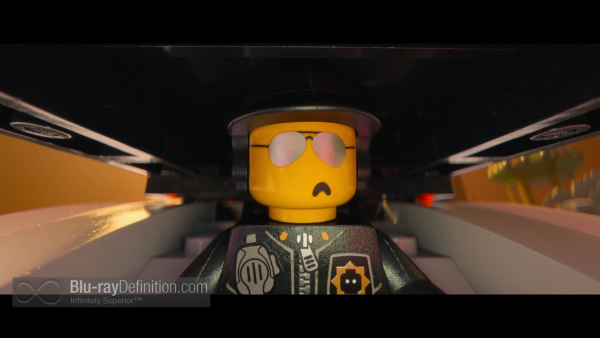 [amazon-product]B00KG41CZC[/amazon-product]
[amazon-product]B00J11U4J6[/amazon-product]