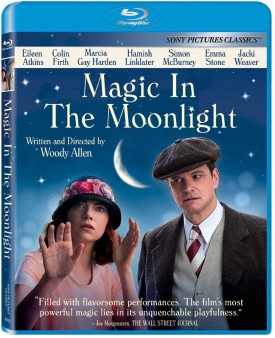 – –
The Film
[Rating:3/5]
Woody Allen makes about one film every year. When his films are good, they are very good, and when they are mediocre, they are disappointing. His new film Magic in the Moonlight falls into the latter category.
Allen has been on a roll the last ten years. His output has included Blue Jasmine, for which Cate Blanchett won a 2014 Best Actress Oscar for her role as a socialite whose life changes for the worst after her husband is convicted of financial crimes; Vicky Cristina Barcelona, winning Penelope Cruz a 2008 Best Supporting Actress Oscar; To Rome with Love; Midnight in Paris; Cassandra's Dream and Match Point are his most recent films that match his successes of the 1970s. The 79-year-old writer, director and actor has had a career that has spanned over 50 years, and there seems to be no slowing down for him. He's already at work on his next project — called 'Untitled Woody Allen Project" — now that Magic in the Moonlight is being released on Blu-ray, DVD and Digital. Magic in the Moonlight won't be winning any awards like some of his previous films; It's a cute film, that's it, there's no other way to describe it.
Similar in plot to Allen's 2010 film You Will Meet a Tall Dark Stranger, where divorcée Gemma Jones sees a fortune teller for spiritual advice, in Magic in the Moonlight we get a main character who is a psychic medium using séances to speak to the dead, and a magician who believes the psychic is a fake.
Set in 1920s south of France, Colin Firth (Kingsman: The Secret Service) plays Chinese magician Wei Ling Soo, who is actually Englishman Stanley Crawford, a well-known magician, world famous yet anonymous, whose neatest trick is to disappear and reappear in a different spot in the same room. He's also cynical, grouchy, and not very pleasant to be around when he's off stage. He hears about a woman who has amazing psychic abilities, so he goes on a mission, along with his life-long friend Howard (Simon McBurney; The Theory of Everything) to see what this psychic is all about and to try to debunk her. The psychic turns out to be the lovely Sophie Baker (Emma Stone; Birdman; The Amazing Spider-Man 2), an American from Tennessee. Sophie and her mother (Marcia Gay Harden; TV's The Newsroom) are in the South of France staying at an opulent house at the invitation of the very wealthy Catledge family, including the matriarch Grace (Jacki Weaver — displaying the same facial expressions she has shown in all of her other films, though this time with more makeup — Six Dance Lessons in Six Weeks), and her son Brice (Hamish Linklater; The Angriest Man in Brooklyn) — who holds a candle to and romances Sophie to the point of singing songs to her on his tiny ukelele. Grace and Brice are convinced that Sophie can help them contact Grace's late husband.
Crawford shows up at the Catledge mansion pretending to be a businessman named Stanley Taplinger. Immediately he dismisses Sophie as a fake, though she seems to tell him events in his life that she couldn't have possibly known about. But during one seance where Sophie allegedly contacts Grace's husband, there are knocks on a door and a candle floats in the air, and Crawford (Taplinger) begins to think that Sophie's talents are for real. He even confesses to his aunt who lives nearby (Eileen Atkins; Suite Française) that he believes her powers could actually be real. What follows next is a bit predictable. Crawford slowly starts falling for Sophie, especially after one day when they visit Crawford's aunt and their car breaks down in heavy rain, they spend time with each other in a planetarium, drying off and slowly learning about each other. By this time Sophie knows that Taplinger is actually Crawford who is actually Soo, and that he has a fiancée back home in London.
So Crawford slowly starts falling in love with Sophie, even though Brice is still very much in the picture. Crawford even confesses this to his aunt who tells him to go for it, coaxing out of him his true feelings for Sophie. The rest plays out like you would expect it, with a very predictable ending that is not very original.
Video Quality*
[Rating:4/5]
Magic in the Moonlight was shot on 35mm film stock with Arricam LT and Arricam ST cameras with Panavision Primo, C-, D- and E-Series lenses. Absolute crispness and strong three-dimensionality isn't necessarily obtained in this AVC 1080p encodement, but there is a strong, organic film-like quality and rich colors, especially in the daylight scenes. Some of the shadows and blacks look a tinge lighter than they could be at times, but otherwise we get good contrast and a bright overall image.
Audio Quality*
[Rating:3.5/5]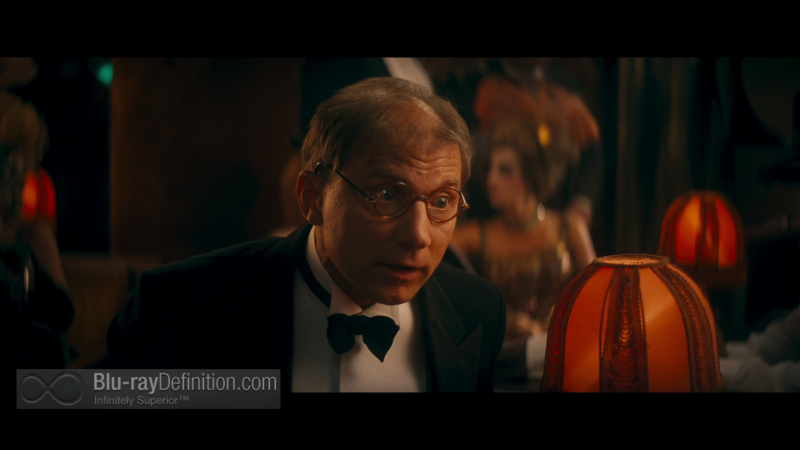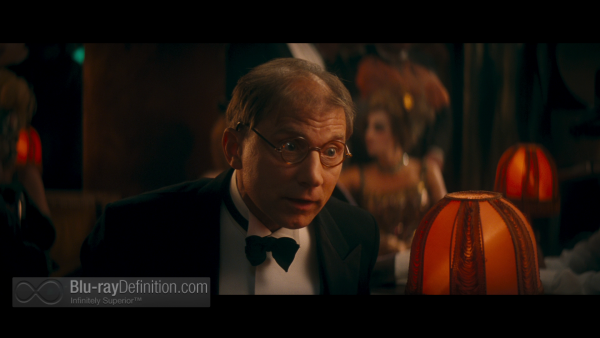 The English DTS-HD Master Audio 5.1 (48kHz/24-bit) soundtrack (French DTS-HD Master Audio 5.1 and English Audio Descriptive Service are also included) is a solid mix, but typical of most Woody Allen films I've heard on Blu-ray thus far, and in keeping with his style of filmmaking, there isn't too much going on. The mix is focused on the dialogue, with very little in the surround channels except extremely subtle ambient effects. The sound mostly comes alive through the various classical pieces used as part of the film score, such as Stravinsky's Firebird Suite or Beethoven's Symphony No. 9. The period jazz music, a mixture of ragtime and dixieland, once again collapses the sound into a nearly monaural soundscape.
Supplemental Materials*
[Rating:2.5/5]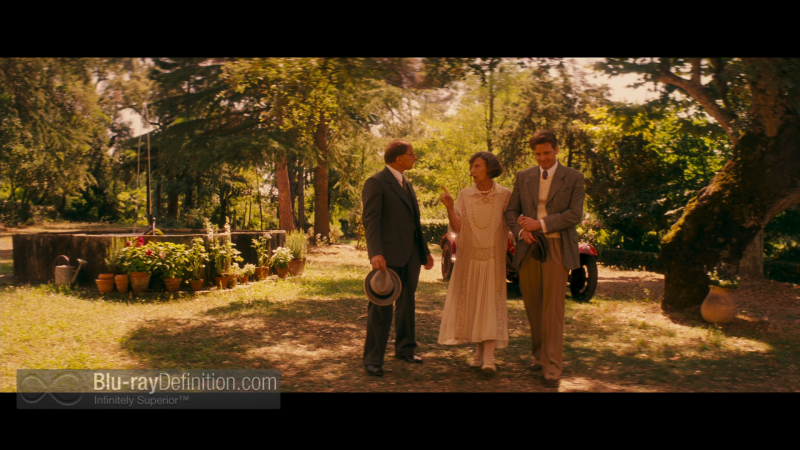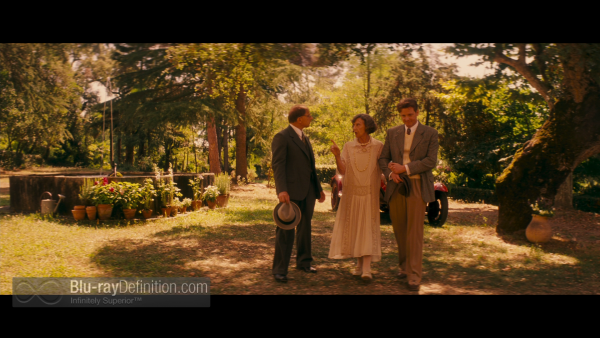 This is a disappointment lineup of supplements, with nothing from the director and throwaway featurettes that are simply promotional in nature.
Digital HD UltraViolet
Behind the Magic (1.78:1; 1080p/14; 00:11:21)
On the Red Carpet: The Los Angeles Film Premiere (1.78:1; 1080p/24; 00:02:45)
Theatrical Trailer (2.35:1; 1080p/24; 00:02:06)
The Definitive Word
Overall:
[Rating:3.5/5]
Magic in the Moonlight has the same sort of romanticism as seen in Allen's Midnight in Paris and To Rome With Love. In these three films, love is in the air and there's a question but yet always a certainty if the two leads will wind up with each other or not. But Magic in the Moonlight is missing some of the Woody Allen formula, charm, and spark. Sure, Firth is excellent as the doubting magician, and Stone is glowing every time she is on screen, and the rest of the cast (bar Weaver) are all just fine, but this film is Allen's show, and we can't help but realize that there is not much magic to Allen and this movie.
*(Editor's Note: The noted sections of this review were written and reviewed by Brandon A. DuHamel. The other portions of the review are by Tim Baros)
 Additional Screen Captures
[amazon-product]B00O0292FI[/amazon-product]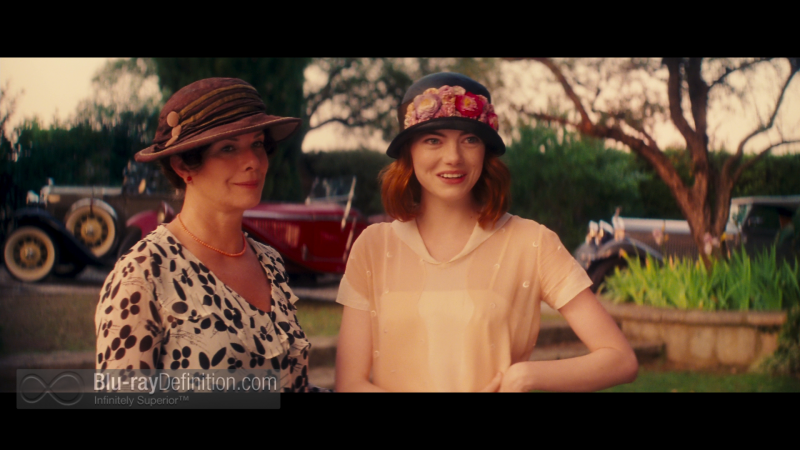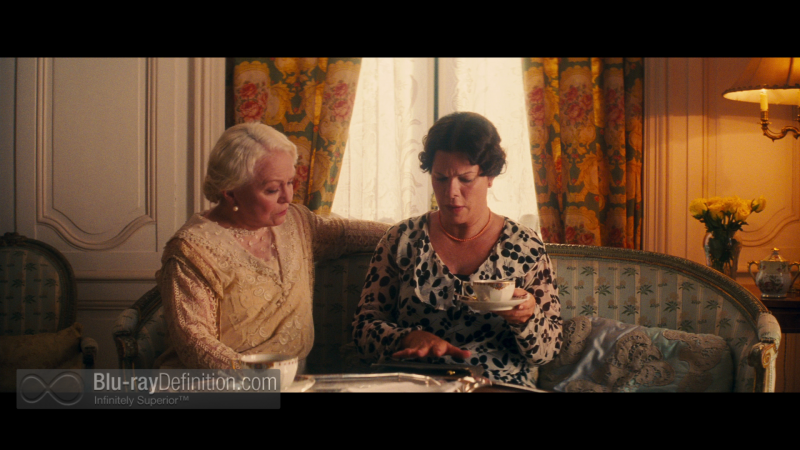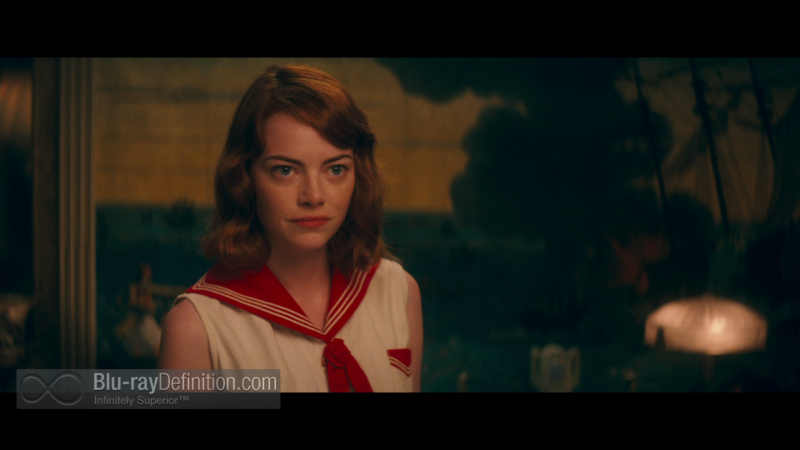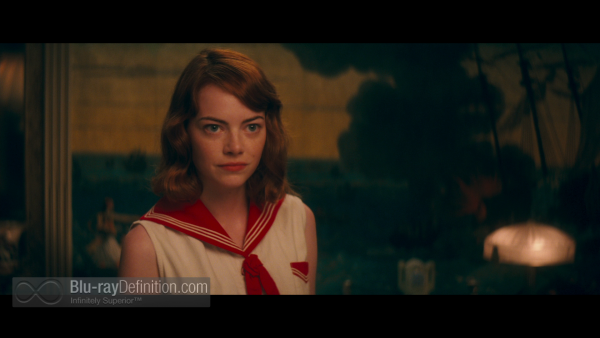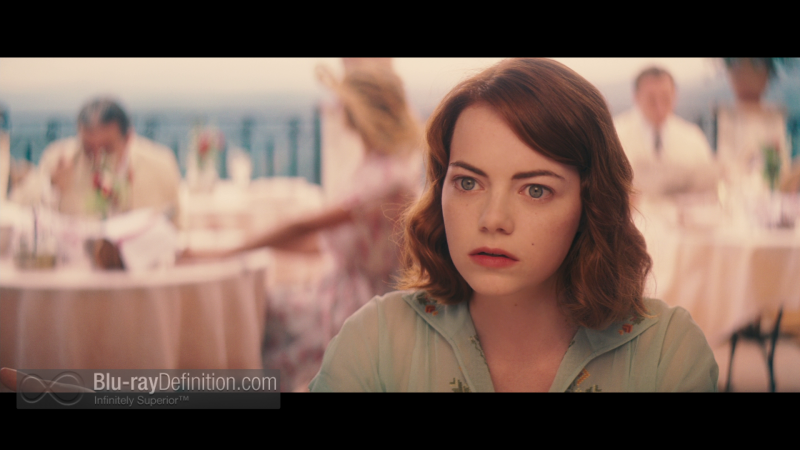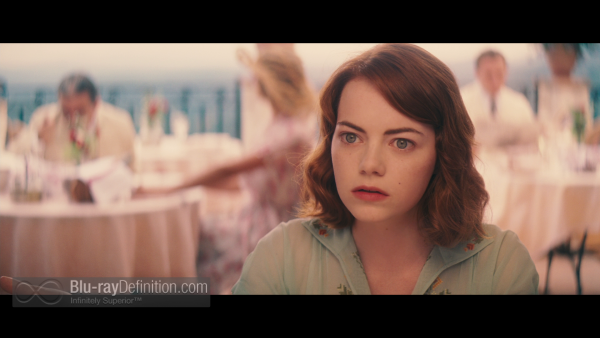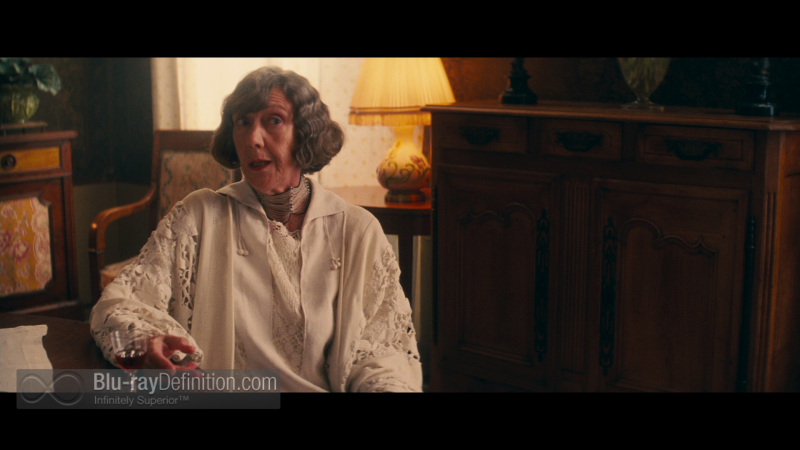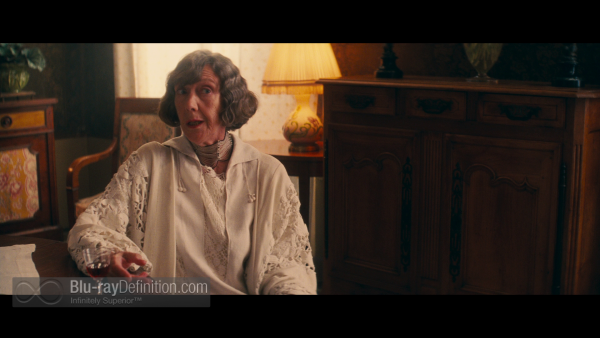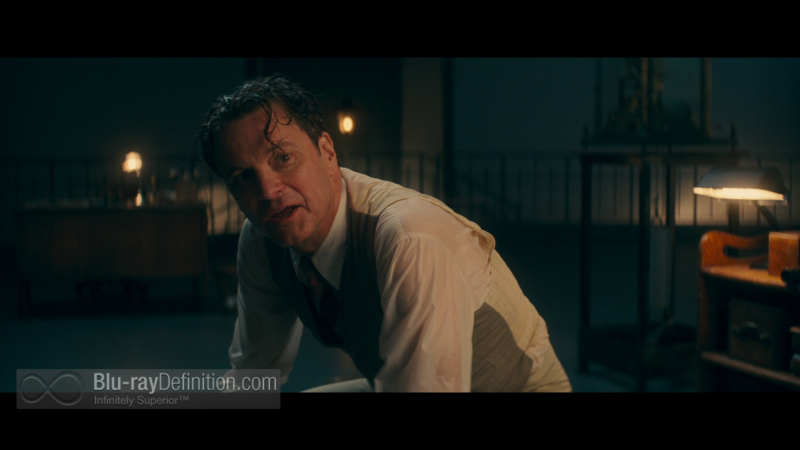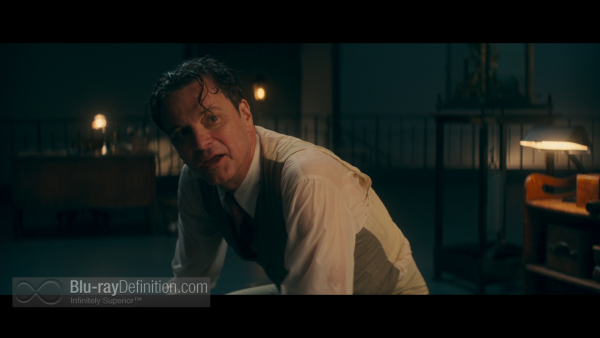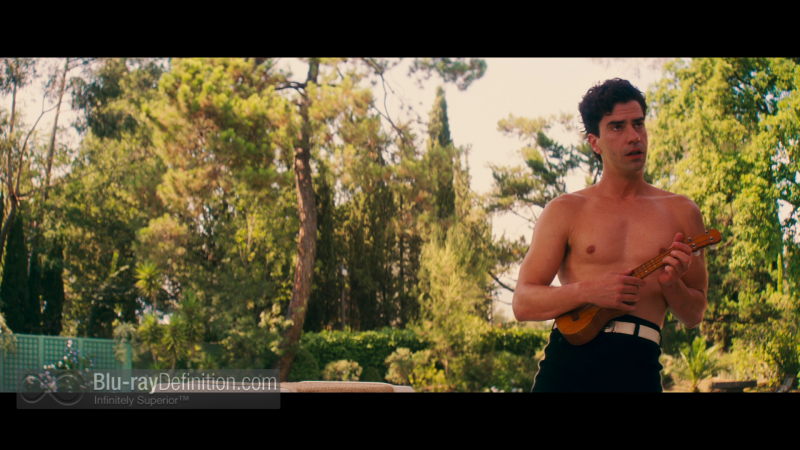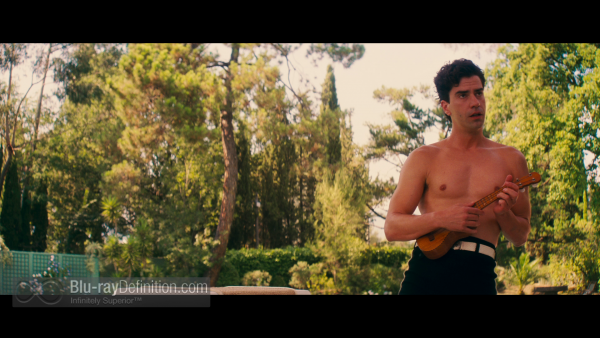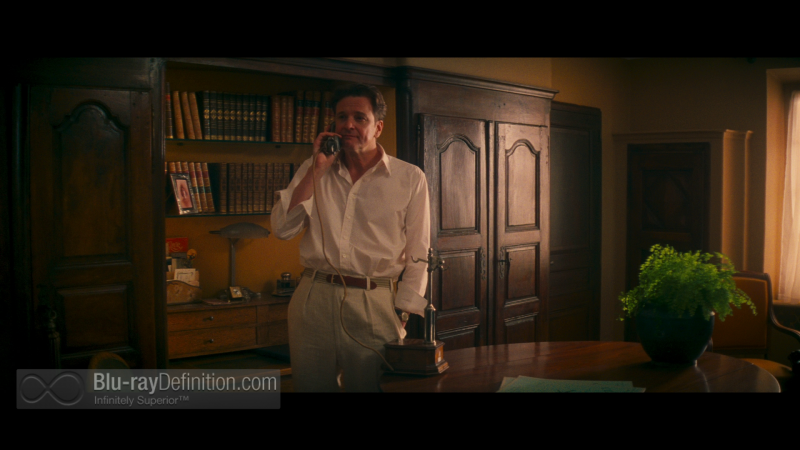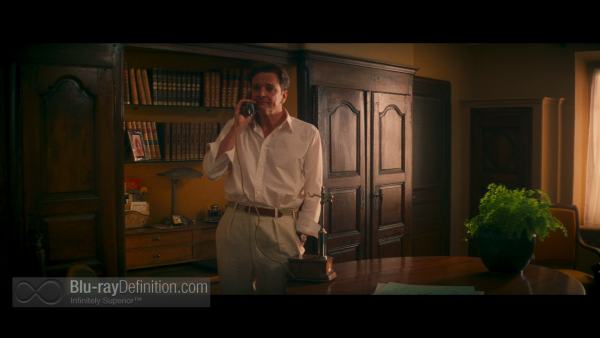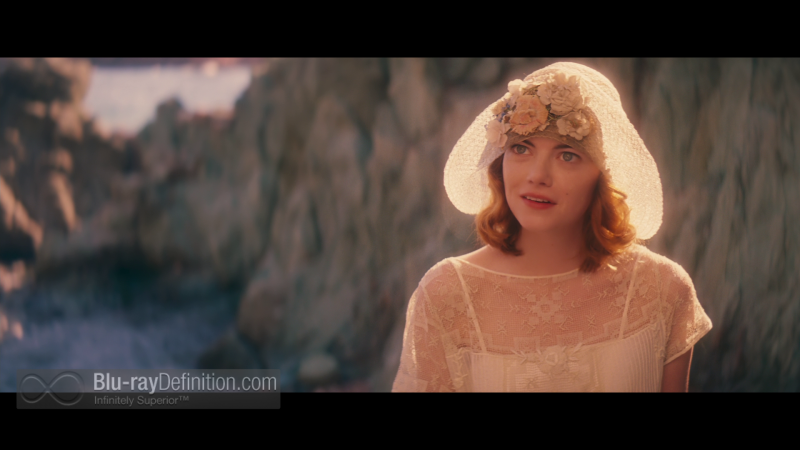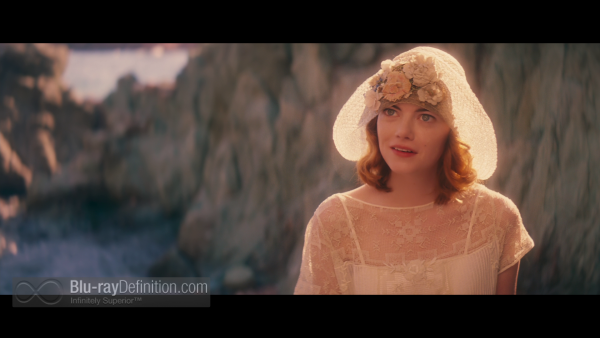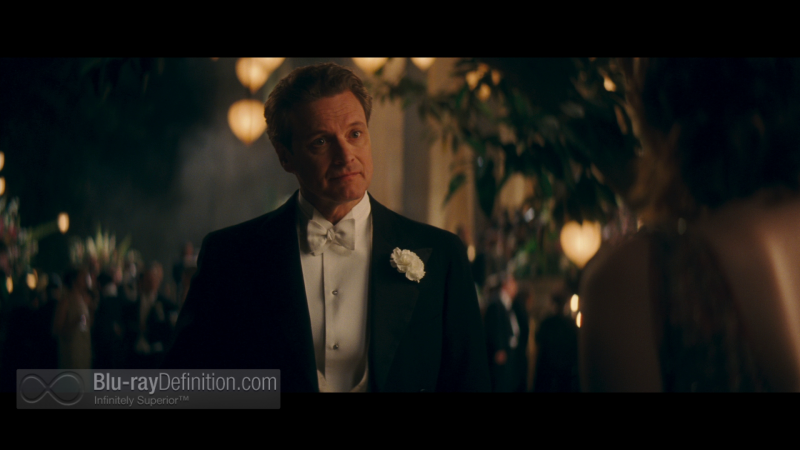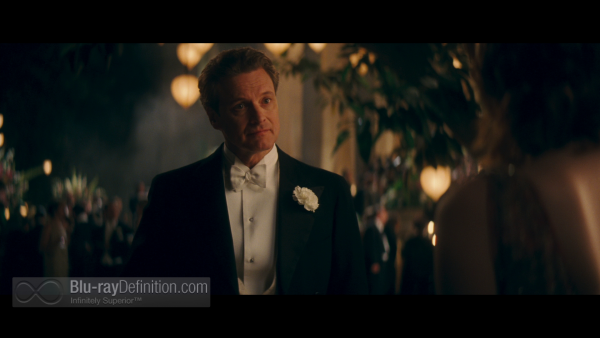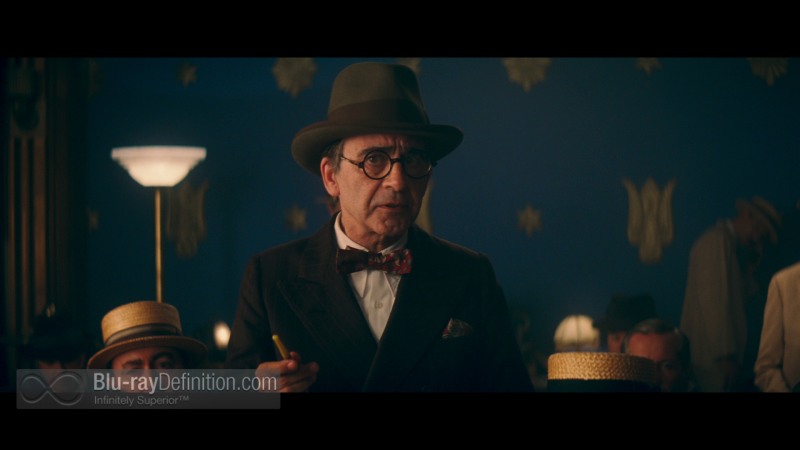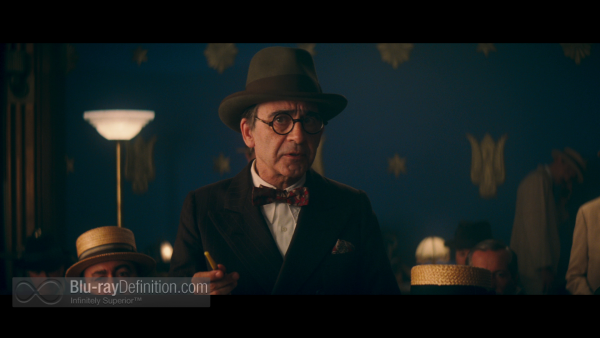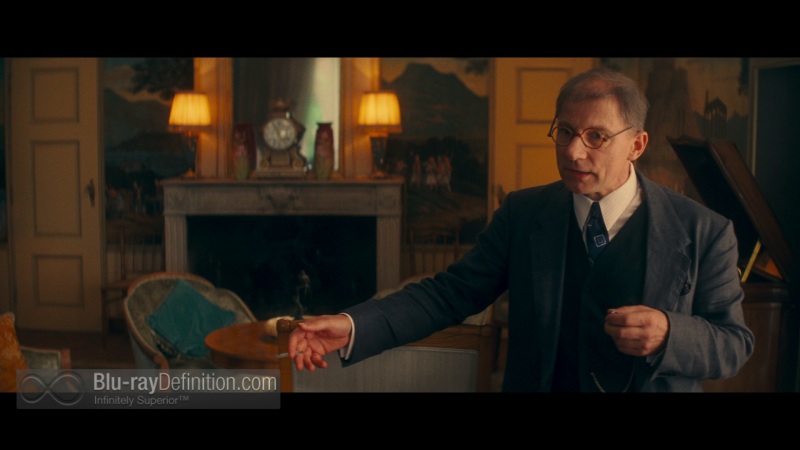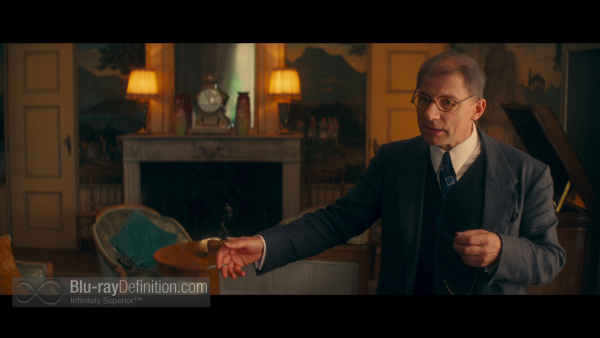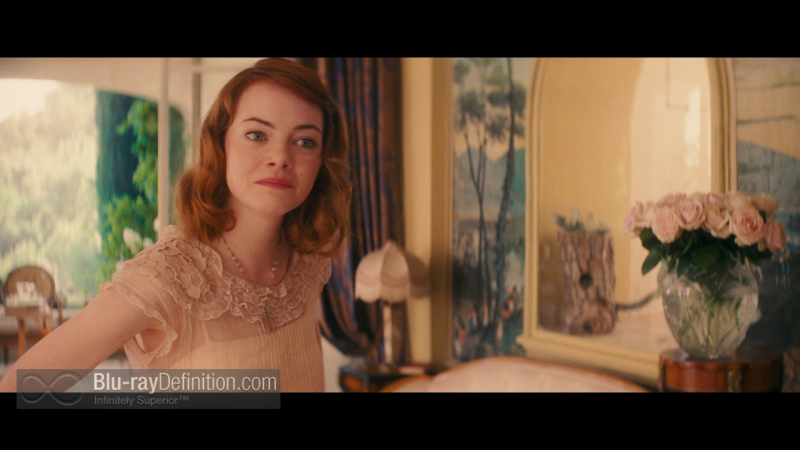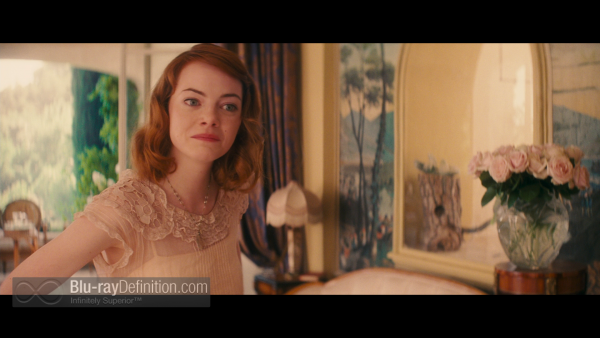 [amazon-product]B00O0292FI[/amazon-product]