– –

The Film
[Rating:3.5/5]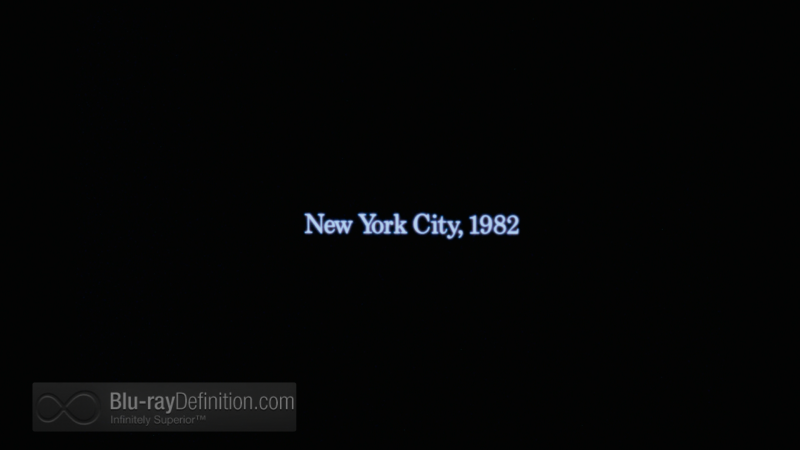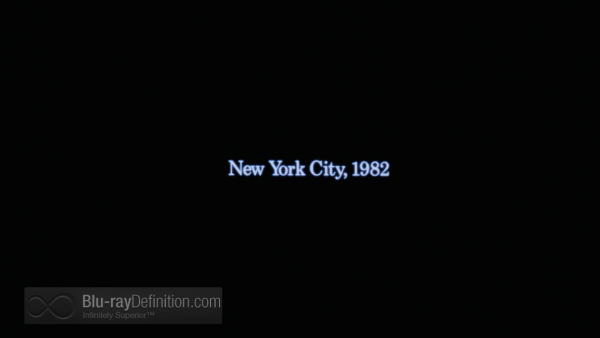 A "hip-hop" documentary by the late award-winning director Tony Silver, Style Wars highlights the subculture of "bombing" (painting graffiti on walls, subway trains, and elsewhere), "rapping," (spoken word poetry), and "breaking" (freestyle street dancing) adopted by young (and mostly minority) New Yorkers who risked their lives and limbs to make their artistic statements.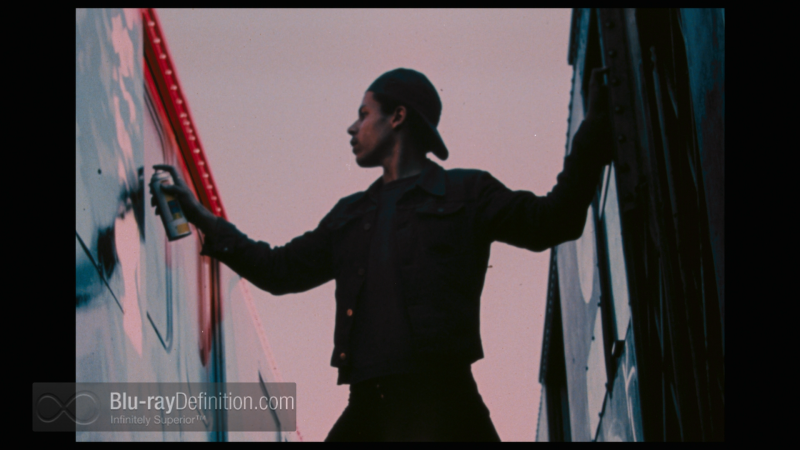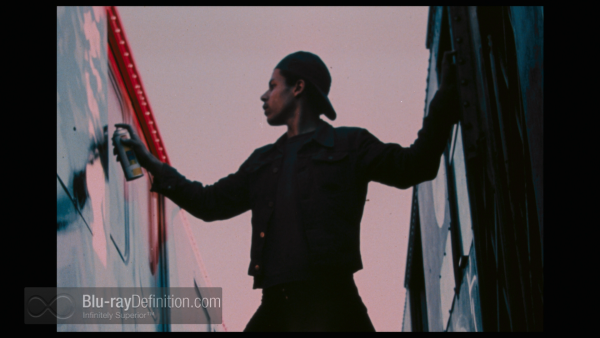 Woven together in a pastiche of these artists and their works with occasional commentaries by the police and then-mayor Ed Koch, we get music ranging from Richard Wagner to Dion and the Belmonts, augmented by generous helpings of the hip-hop canon by such luminaries as The Sugar Hill Gang, The Treacherous Three, Grand Master Flash, and Trouble Funk.  Silver and his cameramen give us a very personal account of some of these young "bombers" and the inspirations for their art.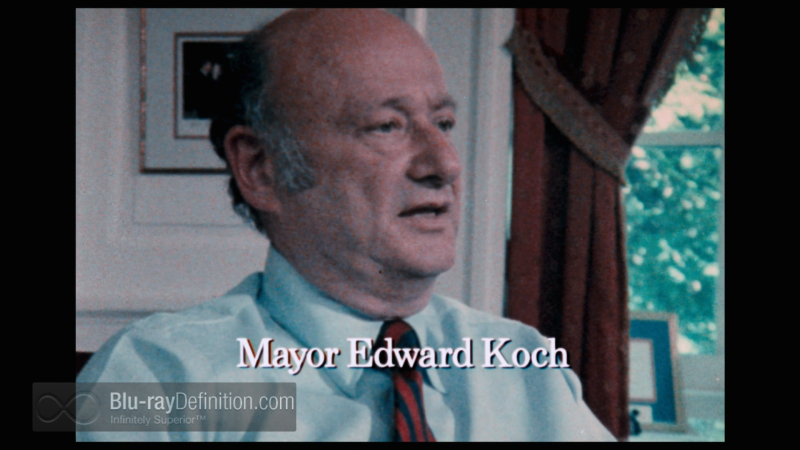 When Style Wars was first shown on PBS in 1983, it was a breakthrough moment for this vibrant movement that blends aggressive sounds with the hierarchy of graffiti artists who permanently changed the landscape of The Big Apple as the expense of cleaning up their works far exceeded the budgets of the police department and the subway system.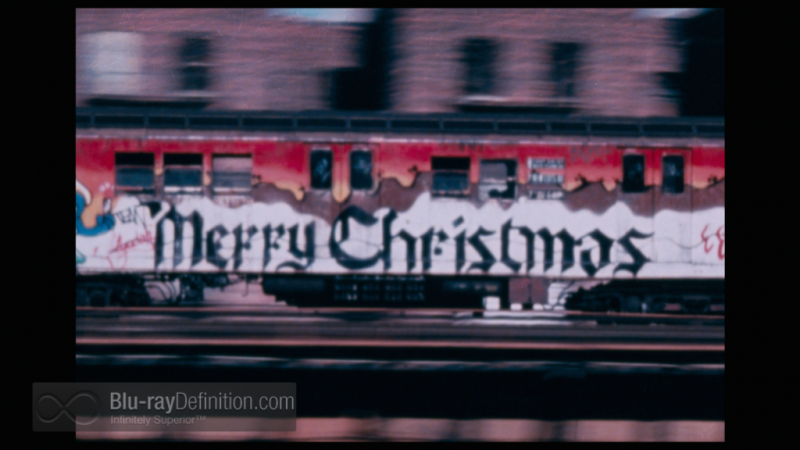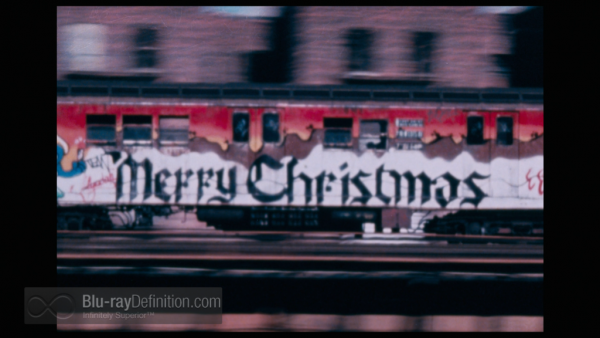 As we get better acquainted with the graffiti artists throughout this film, their stories come to the forefront and by the film's conclusion, we understand how the painting of signature works on subway cars and vacant walls can take poor young men to literal and figurative heights that, otherwise, they would never have reached. Particularly poignant is the story of one artist who lost his right arm following a severe electrical burn when he hit the wires near one of his targets.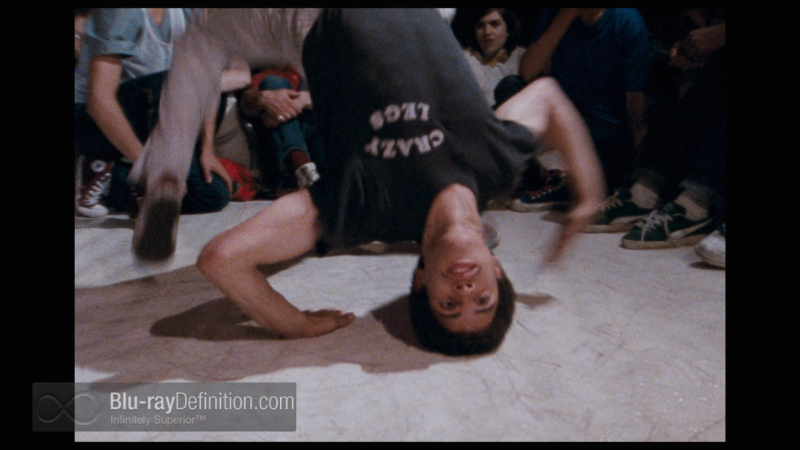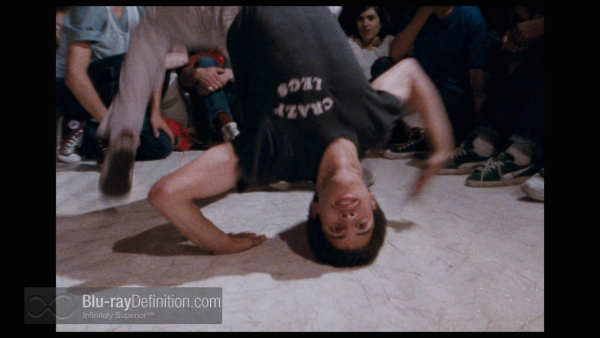 For break dancing fans, we get further insights into what makes this genre tick, another revelation into this art form. Those who think that all breakers are alike should be prepared for a big change of mind when they get a sneak peek at a major dance-off. Finally, there is the sense of competition for those who get to "burn" (spray paint) and those who get "burned" over.
Video Quality
[Rating:3.5/5]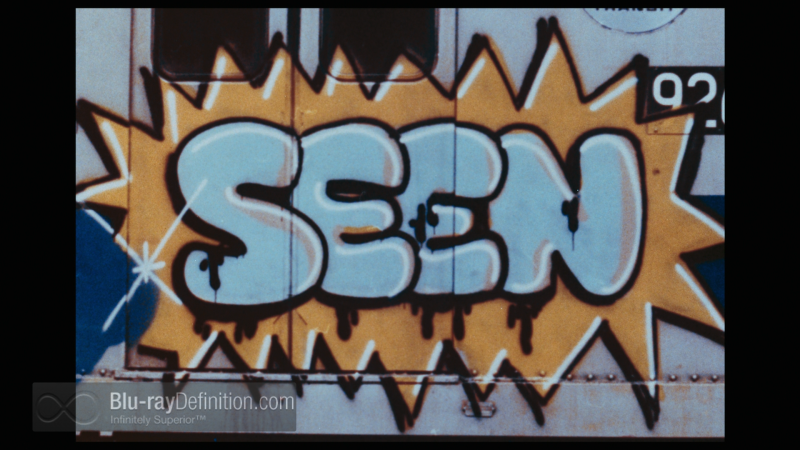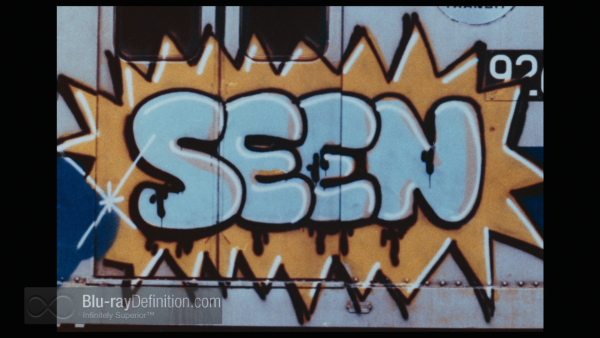 As a documentary with many hand-held cameras the video quality varies widely but, for the most part, it is quite watchable. The dark scenes are understandably blurry but the graffiti come across quite vividly.
Audio Quality
[Rating:3.5/5]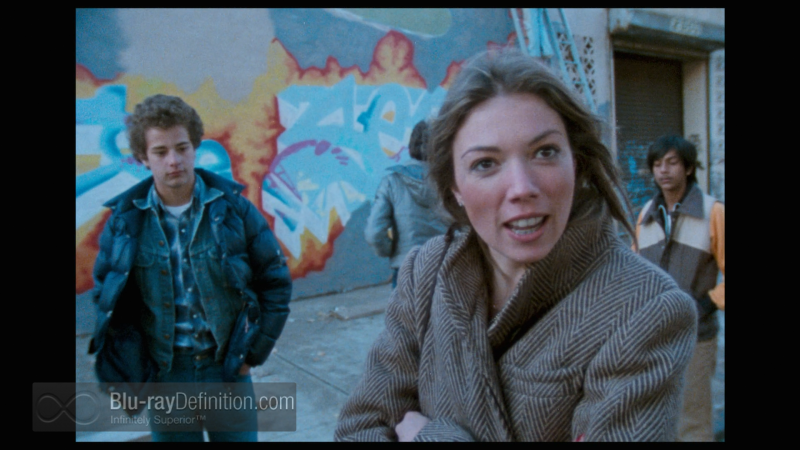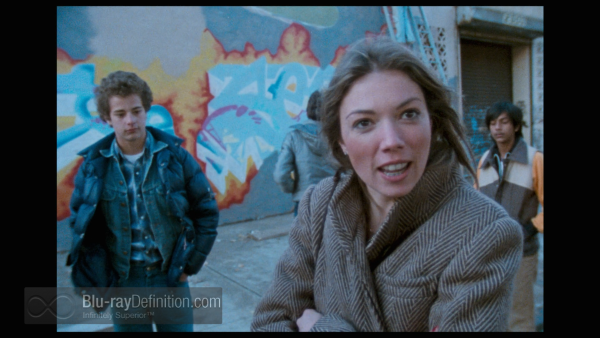 The provenance of the audio tracks ranges from lo-fi to hi-fi with the expected compression of the era's audio. The hip-hop tracks are vibrant and assault listeners' ears with a lot of bump and sizzle.
Supplemental Materials
[Rating:3/5]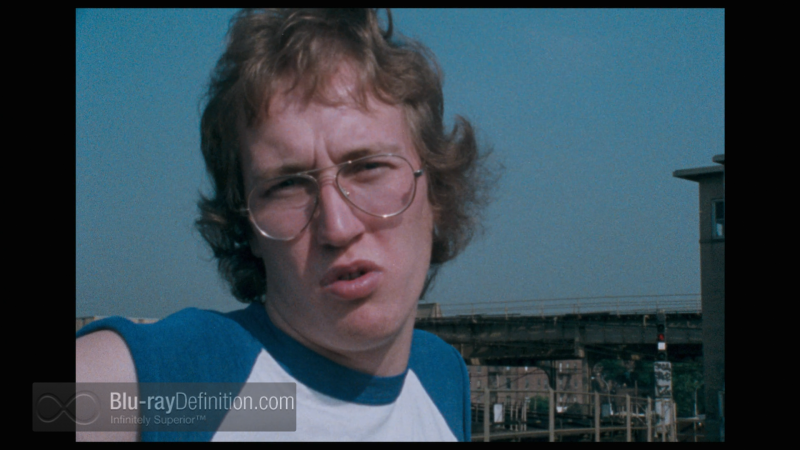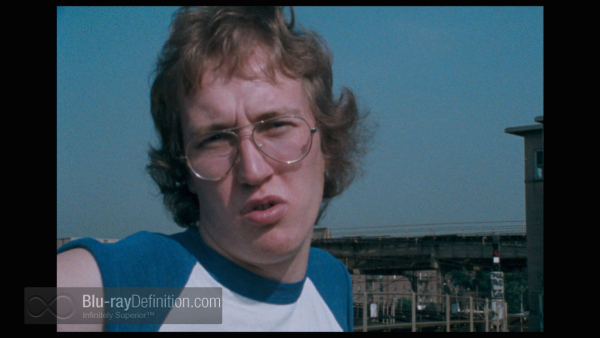 The stark aspect of this life/art story begins with an In Memoriam for Tony Silver (English LPCM Stereo 48kHz/16-bit) (0:44) that is simply delightful. Other bonuses include:
Outtakes (English LPCM 48kHz/16-bit) (39:29): More moments with the cast.
B-Boy Showcase: (English LPCM 48kHz/16-bit) (8:41): additional breakdancing highlights.
In the Cutting Room (English LPCM 48kHz/16-bit) (25:57): a behind-the-scenes special.
Audio Commentary by Tony Silver and producer Henry Chalfant.
The Definitive Word
Overall:
[Rating:3.5/5]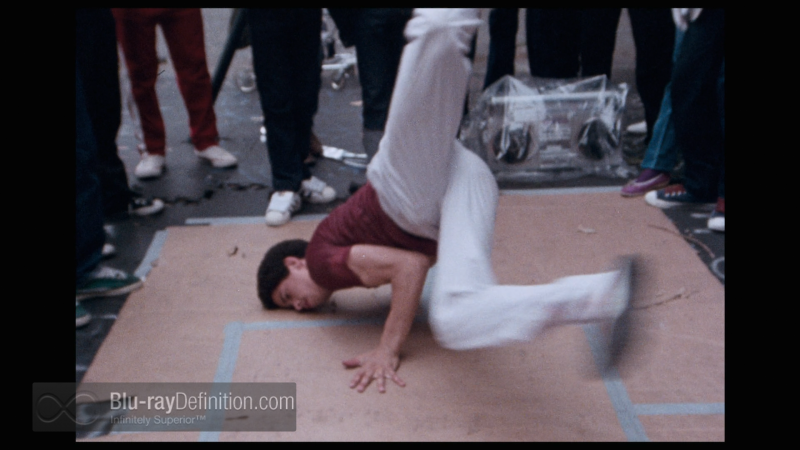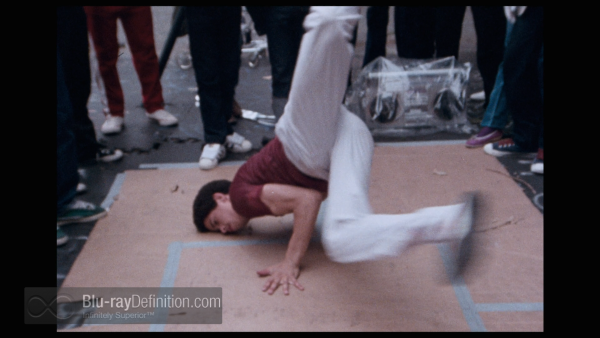 Unless you have been living under a rock, the graffiti artists of New York made their original statements a long time ago.  The juxtaposition of NYC officials and the "offending" artists makes for an entertaining film that will be appreciated by those who survived this particular moment in the New York Transit Authority history, along with its barbed wire and guard dogs intended to "protect" the public. In sum, this expert documentary provides an insider's view of some of the many who decorated New York with their own version of the truth, at least as they saw it in 1982.
Additional Screen Captures
[amazon-product]B00MR9HO38[/amazon-product]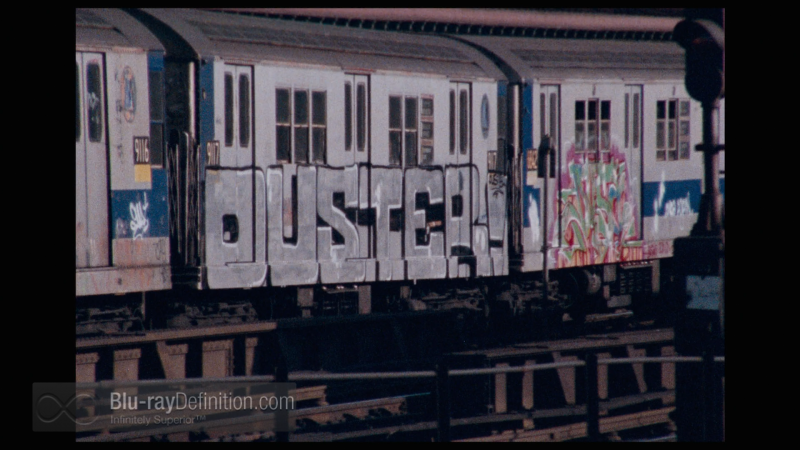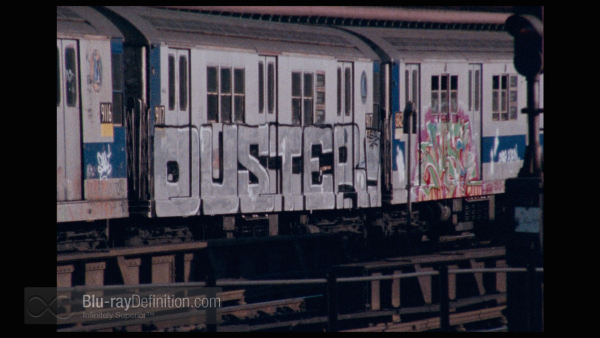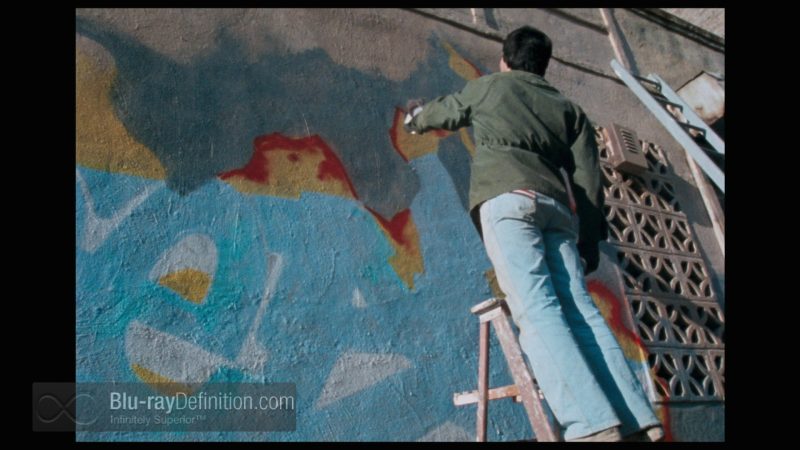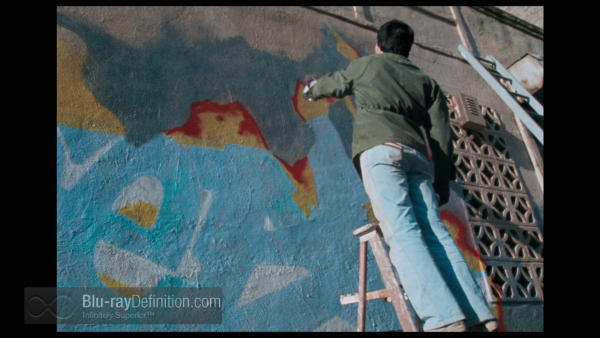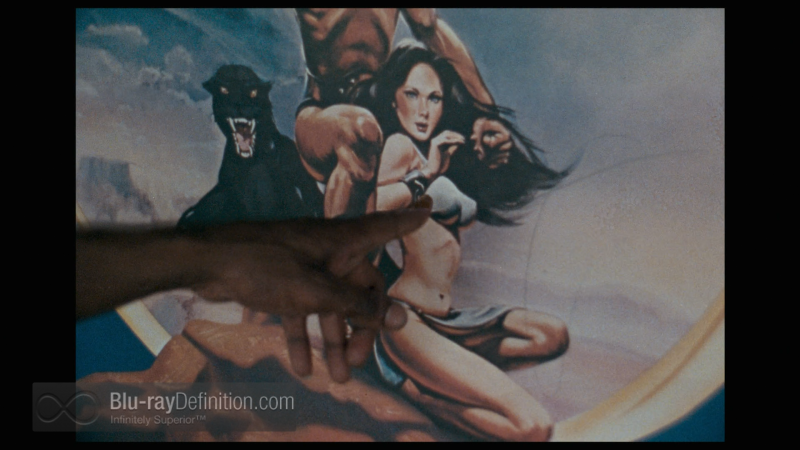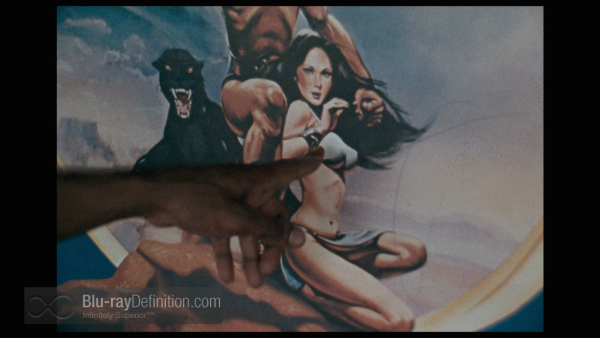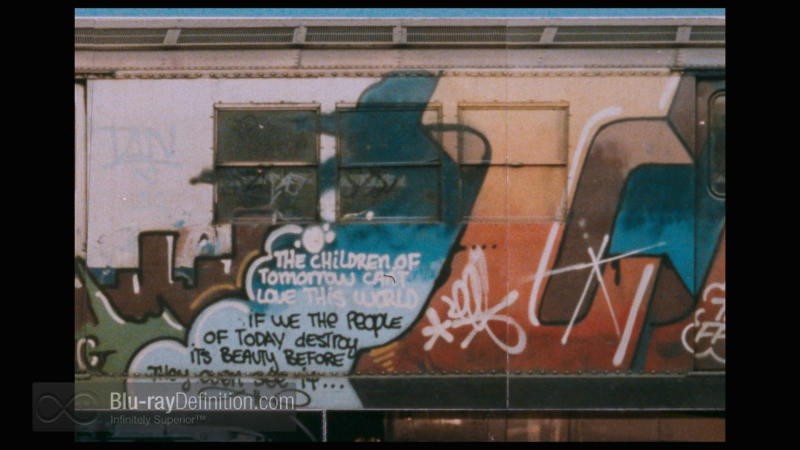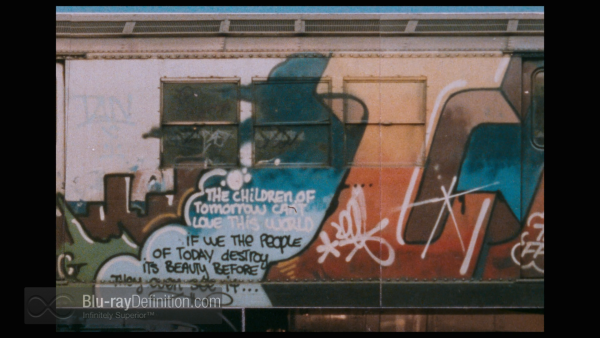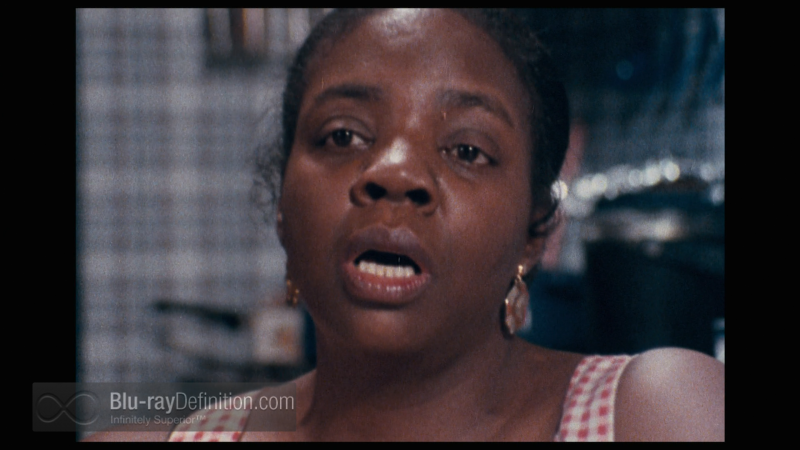 [amazon-product]B00MR9HO38[/amazon-product]