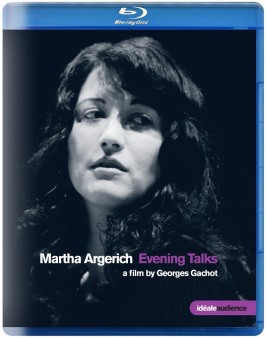 – –

The Film
[Rating:4/5]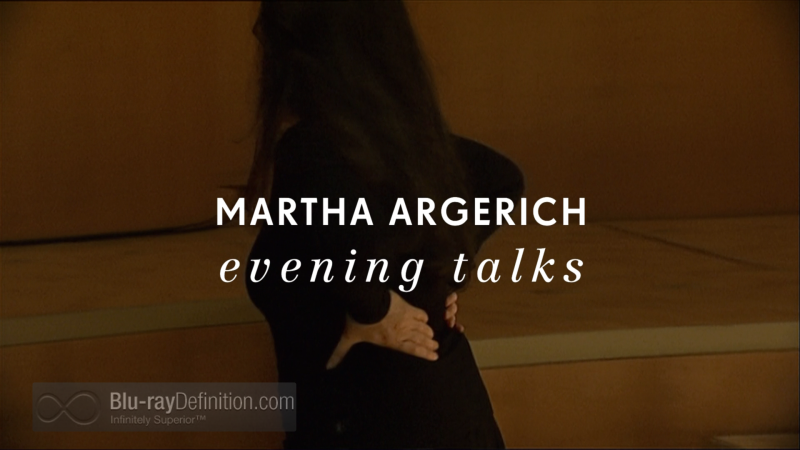 A bit over a year ago, I reviewed a documentary about Argentinian piano virtuoso Martha Argerich as told by her "bloody daughter," Stéphanie Argerich. This time around, we get up close and personal with Argerich in her own element, as captured by writer/director Georges Gachot. Martha Argerich: Evening Talks covers a lot of ground in its one-hour running time and represents the first time that this world-renowned pianist has spoken so openly about her life and career with a professional filmmaker other than her daughter.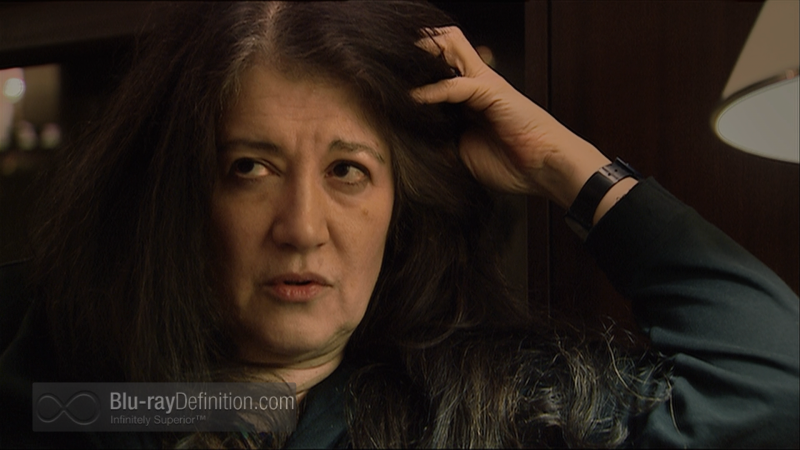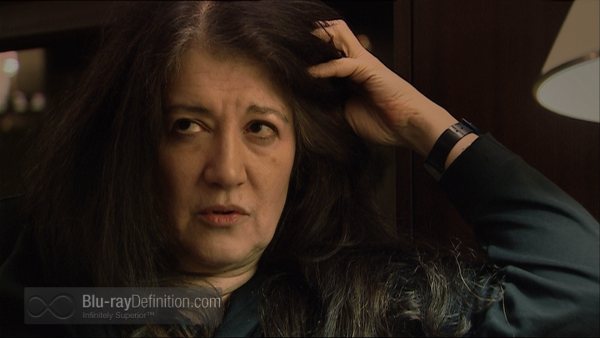 Opening with a violin-piano version of a Dvorak Slavonic Dance with young violinist Geza Hosszu-Legocky, this film is interspersed with seventeen excerpts from Argerich performances of a wide variety of works ranging from the Ravel G Major Concerto, a Bach Partita, and Astor Piazzola's Libertango.  Watching a young Argerich toss off a Liszt piano concerto like it was whipped cream or digging into a Chopin's first piano concerto and plumbing its deepest depths is something that few ever get to see. We also get Martha's personal account of the stress of the piano competitions that established her as a star in the keyboard firmament.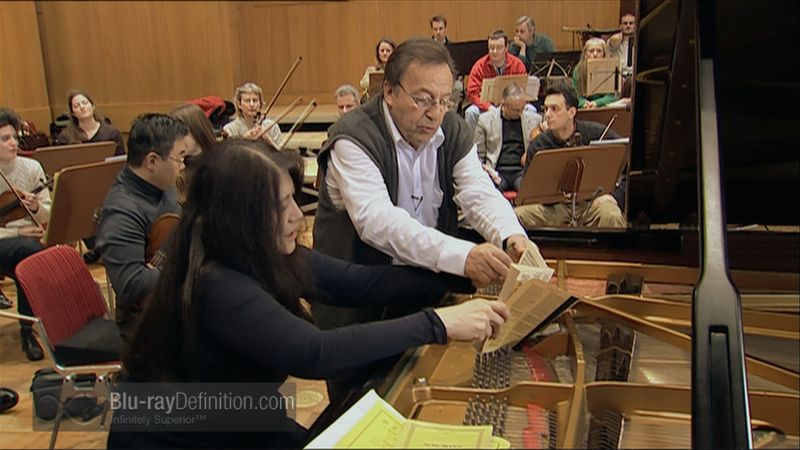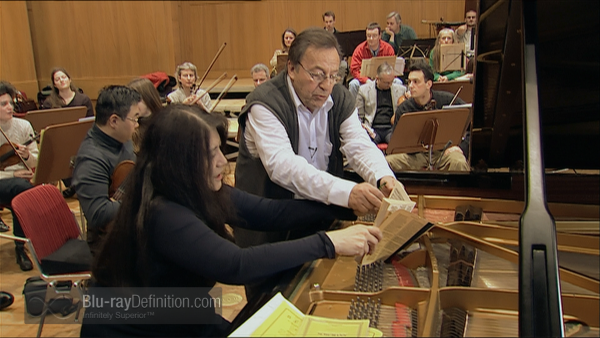 There are other amazing stories such as the reason that Argerich never played the Beethoven Fourth Piano Concerto (at age six, she was traumatized by a performance by Claudio Arrau!). Martha's discussion of her fascination with her teacher Friedrich Gulda, himself a piano legend, could have been the inspiration for a film unto itself. We get further insights into the "panic" that precedes each major performance and all of Martha's artistic daemons.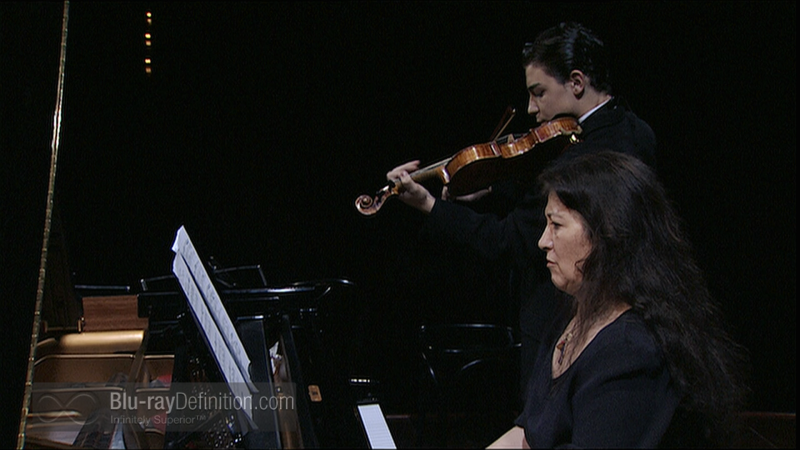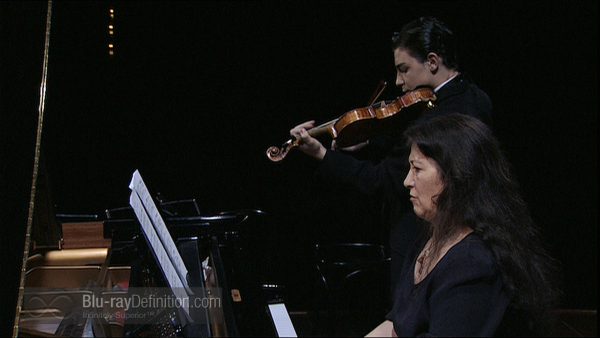 This documentary is groundbreaking in many ways, offering an unprecedented view of the creative process from an artist who is both articulate and driven to succeed. This well crafted series of interviews will be quite interesting to those who love classical music as well as to those who are preparing to play it.

Video Quality
[Rating:3.5/5]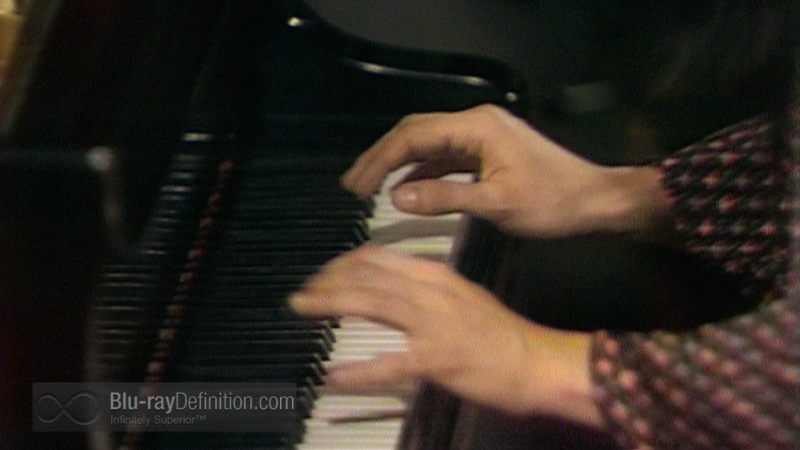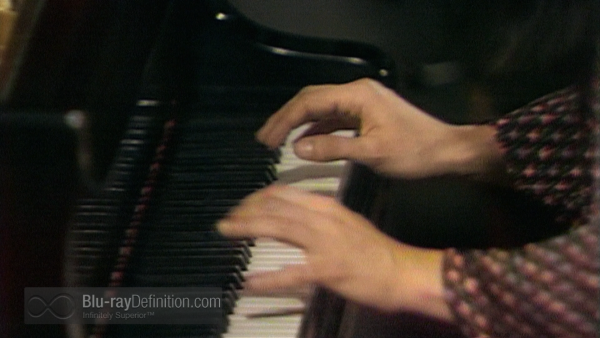 The visuals vary widely given the fact that they cover more than four decades. At the very least, they are highly watchable and well remastered.

Audio Quality
[Rating:4/5]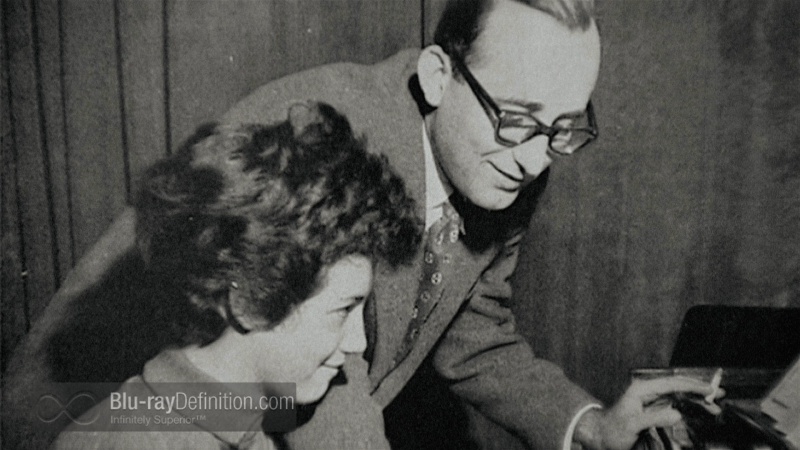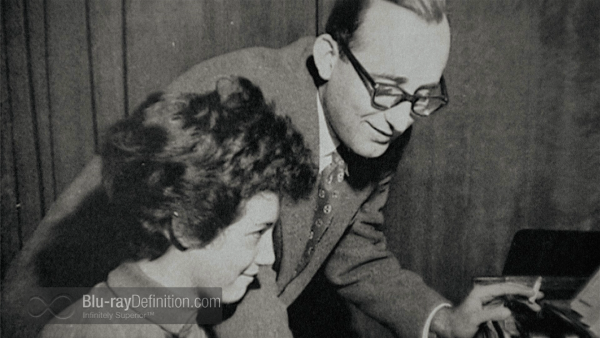 The sound sources come from originals with widely ranging provenances. The music and dialogue come through quite clearly and that it is all that matters. Differences between two-channel and surround versions are not very significant.

Supplemental Materials
[Rating:3/5]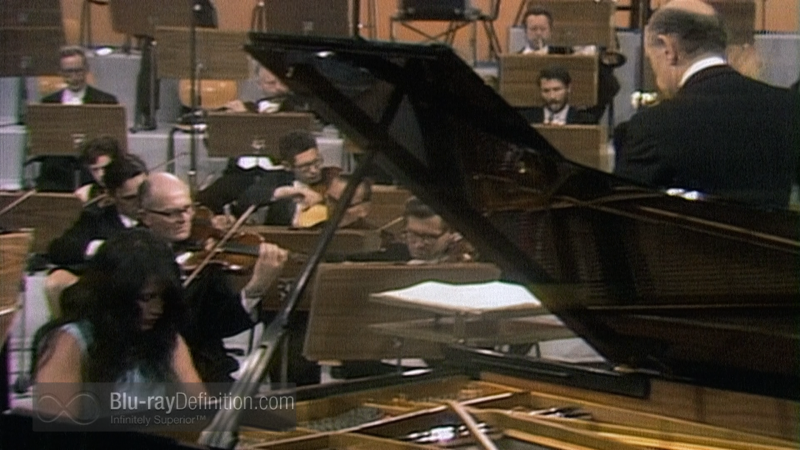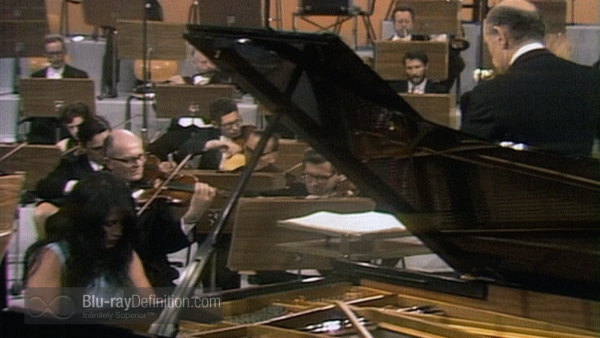 The bonuses are superb and feature the following works:
Witold Lutoslawski: Variations on a theme by Paganini (LPCM Stereo 48k/16b) (5:28)
Robert Schumann: Piano Concerto in A Minor  (LPCM Stereo 48k/16b) (20:37)
Astor Piazzolla: Libertango/Tres minutos con la realidad (LPCM Stereo 48k/16b) (6:26)
Domenico Scarlatti: Sonata in D Minor K 141 (LPCM 48k/16b) (3:20)
Frederic Chopin; Mazurka Op. 62, No. 2 (LPCM 48k/16b) (2:05)
J.S. Bach: Partita No.2 (LPCM Stereo 48k/16b) (3:20)
The booklet gives us a biography of the artist and the notes of filmmaker Geroges Gachot with cast and production credits.

The Definitive Word
Overall:
[Rating:4/5]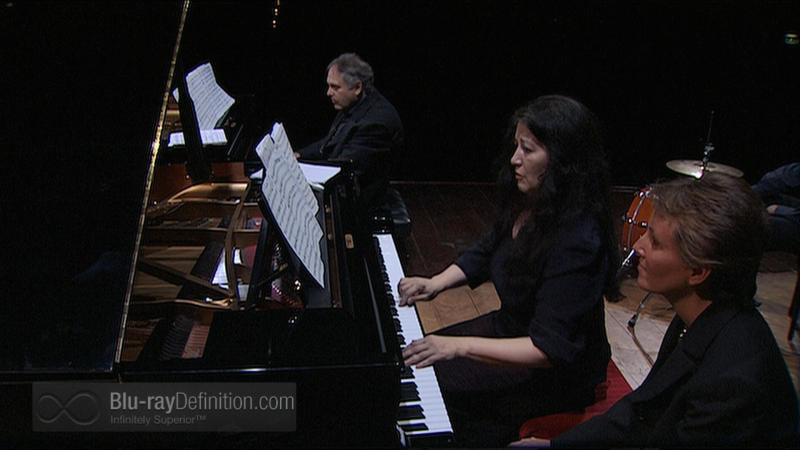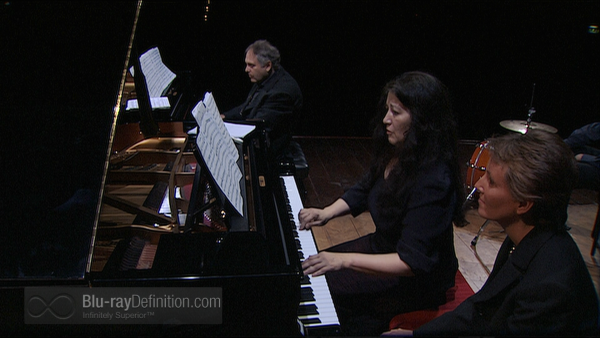 Martha Argerich is a musical force of nature and, whether watching her in rehearsal, performance or interview, we get the essence of one of the best pianists of our times, opening up her innermost thoughts and emotions. This life-in-music documentary is extremely well done and very much worth watching.
Additional Screen Captures
[amazon-product]B00NH66U6W[/amazon-product]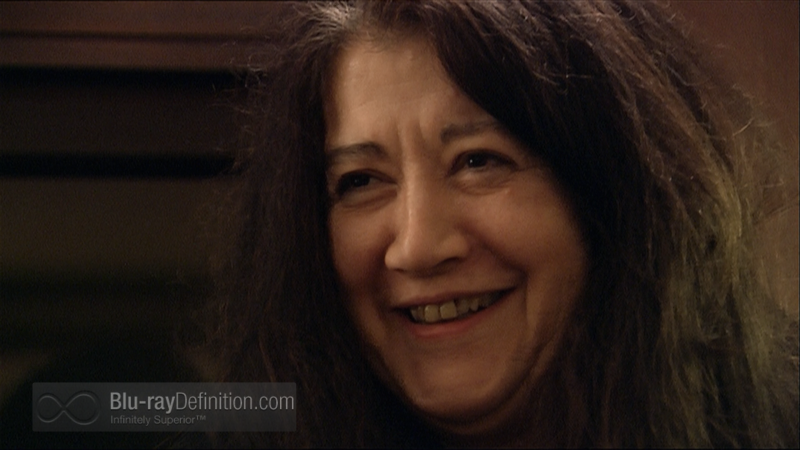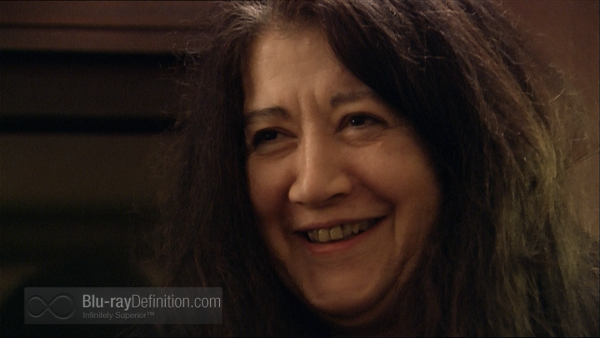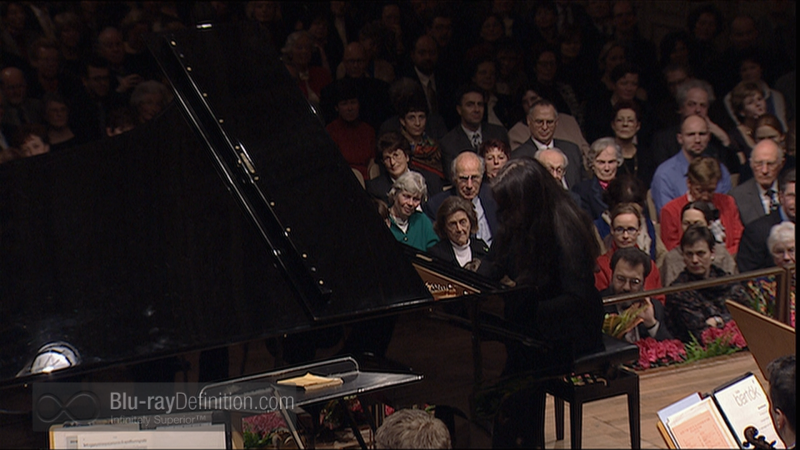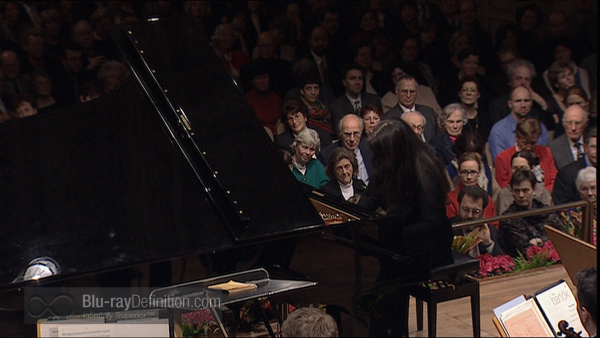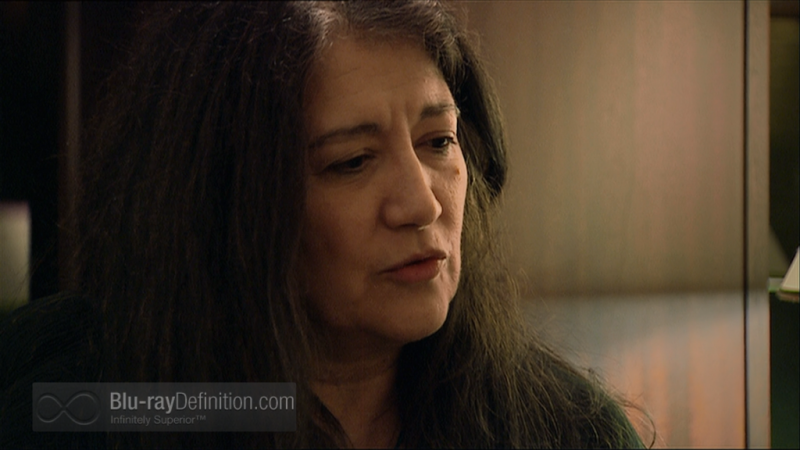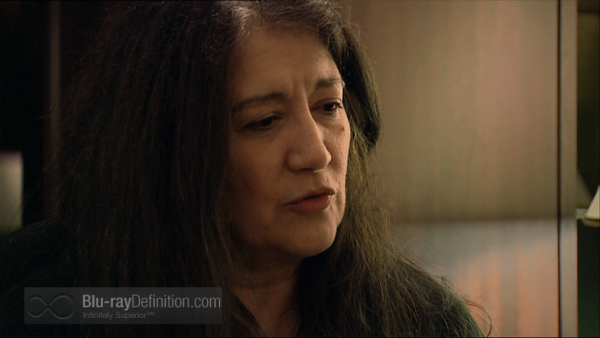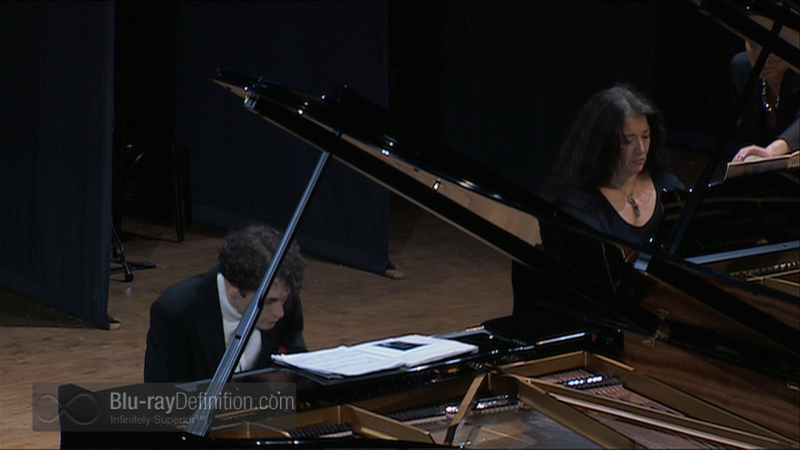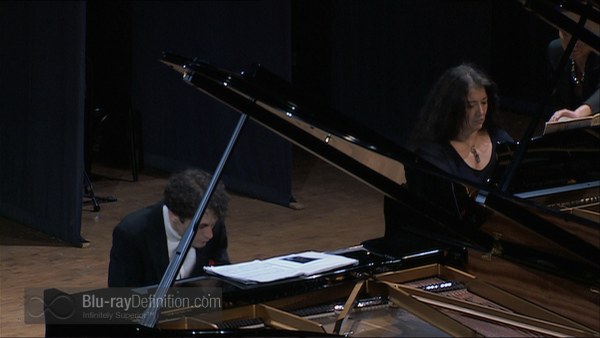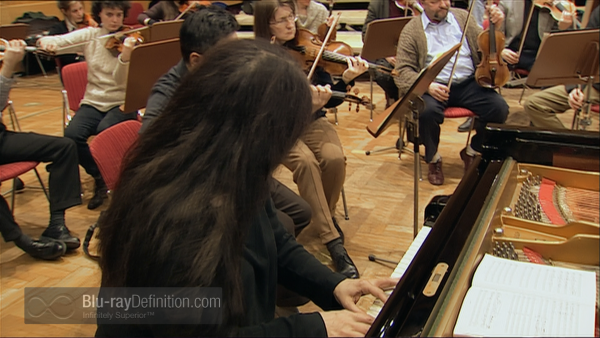 [amazon-product]B00NH66U6W[/amazon-product]