Aspect Ratio: 1.78:1/2.35:1/2.40:1
Video Codec: AVC/MPEG-4
Resolution: 1080p/24
Audio Codec: English  Dolby TrueHD 5.1 , English  DTS-HD Master Audio 5.1, English DTS-HD Master Audio 7.1
Subtitles: English SDH, etc.
Region: ABC (Region-Free)

Rating: PG-13
Discs: 10 (7  x Blu-ray + 3 x Blu-ray 3D)
Approximate Total Run Time: 746 Mins.
Studio: Walt Disney Studios Home Entertainment
Blu-ray Release Date: April 2, 2013
List Price: $219.99
–
Overall
[Rating:3.5/5]
The Films (Collective Rating)
[Rating:4/5]
Video Quality
HD: [Rating:4.5/5] (Collective Rating)
3D Effect: [Rating:3.5/5] (Collective Rating, as applicable)
Audio Quality
[Rating:5/5] (Collective Rating)
Supplemental Materials
[Rating:3/5]
Click thumbnails for high-resolution 1920X1080p screen captures
(The below TheaterByte screen captures are taken directly from the Blu-ray Discs and losslessly compressed in the PNG format. There should be no loss of picture quality with this format. All screen captures should be regarded only as an approximation of the full capabilities of the Blu-ray format.

–
The Films
[Rating:4/5] (Collective Rating)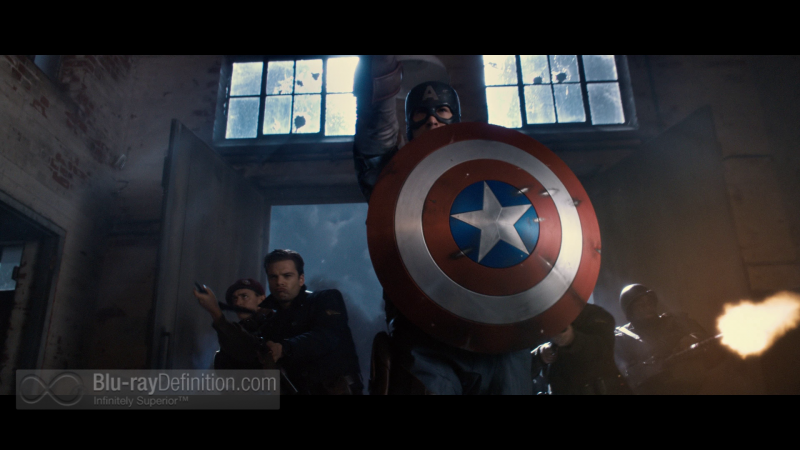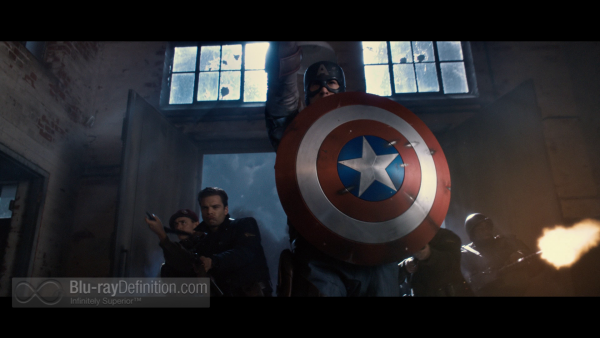 Disney's ten-disc megaset, Marvel Cinematic Universe: Phase One – Avengers Assembled is a grand "event" release that collects the half-a-dozen-movie arc that culminated in Joss Whedon's spectacular The Avengers. The road that brought us here included, in order, the big-screen comic book adaptations Iron Man, The Incredible Hulk, Iron Man 2, Thor and Captain America: The First Avenger.
Iron Man (2008) introduced us to genius billionaire playboy Tony Stark, indelibly portrayed by an inspired Robert Downey Jr. Boosted by big technology, big courage and an even bigger personality, he overcomes a profound personal hardship to become a hero he never imagined he could be. At the end, in a "secret" scene that has now become a standard in these Marvel Universe movies, we meet Nick Fury (Samuel L. Jackson), director of the government agency S.H.I.E.L.D., who teases that "The Avengers Initiative" has begun, and an entire team of superheroes is in our future.
The Incredible Hulk (2008) tried, with some success, to reboot the radiation-charged Green Goliath's Hollywood franchise, with Ed Norton trying his hand at the role of alter ego Bruce Banner. (Is it weird that pretty much no one ever speaks of two-time Oscar-winner Ang Lee's 2003 Hulk anymore?) It was big and bodacious but the best part might have been the Tony Stark cameo, which essentially bridged us to Iron Man 2 (2010), a shadow of the original but a film that ushered in Black Widow (Scarlett Johansson), although she's never called that on-screen. She's a tough-as-nails cohort of Fury's who is also working toward the goal of securing a dependable team of exceptional individuals to step up when duty calls.
The final image of Iron Man 2 is a subtle but brilliant segue to Thor (2010), wherein the initially arrogant Norse God of Thunder (Chris Hemsworth)  is exiled to Earth, and it is here that he learns what it means to be worthy of his awesome power. His stepbrother Loki (Tom Hiddleston) causes a fair amount of trouble, and an archer known in the comics as Hawkeye (Jeremy Renner) makes a brief appearance. Captain America: The First Avenger conspicuously set the stage for the upcoming gathering, as affable 98-pound wimp Steve Rogers (Chris Evans) is transformed into a star-spangled super soldier during World War II, before winding up frozen and reemerging in modern times, ready to continue to his noble pursuits.
Which brings us of course to last year's The Avengers, quite possibly the greatest comic book movie ever made. It was an audacious undertaking, the likes of which had never been attempted before. Each of the four leads had already carried his own feature film, but they would now the share the screen, along with a substantial supporting cast. (Mark Ruffalo assumes the role of Bruce Banner/The Hulk, in an interpretation of the character that far outshines any we have ever seen before.) But the success of the movies thus far afforded the filmmaker's tremendous freedom, and so the sheer scale of The Avengers was appropriately monumental, with flying aircraft carriers, the devastation of New York City and an interplanetary army.
Loki has returned to seize control of Earth, backed by nasty aliens provided by his unseen ally, and only our mightiest heroes can save us.  But Fury's all-star team-up isn't all handshakes and adulation, as cultural rifts, massive egos and uncontrollable forces of nature threaten to tear the group asunder before they've fought their first battle. The bickering is silenced however when a good man is cut down in his prime, and the stage is set for an all-out battle against an overwhelming adversary. The only chance we have is for these would-be titans to trust each other and learn to work together.
While the five lead-up films had their highs and lows–Iron Man and Thor are the standouts–The Avengers is an unqualified triumph, a summit for the comic book movie genre, ably setting the stage for a much-anticipated "Phase Two."
Video Quality
HD: [Rating:4.5/5] (Collective Rating)
3D Effect: [Rating:3.5/5] (Collective Rating, as applicable)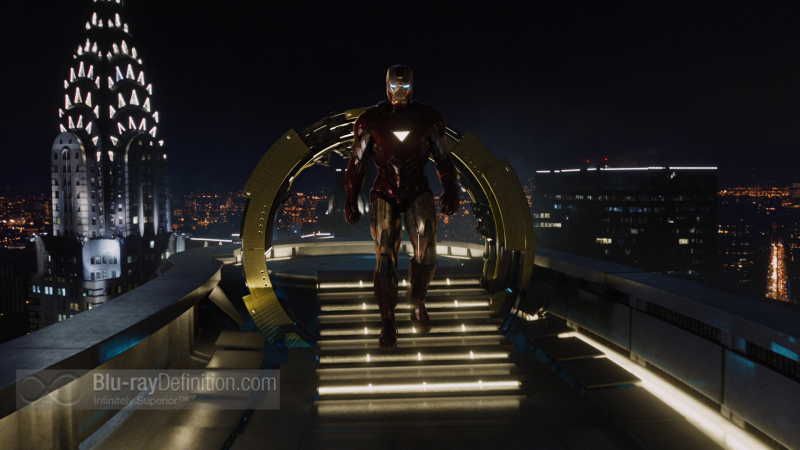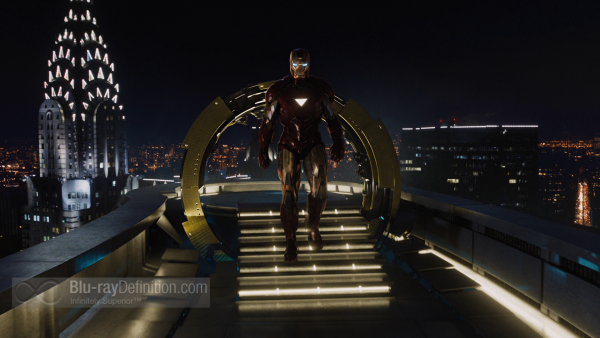 Each of these movies was a big-studio, big-budget affair, with an emphasis on technical flair, and none of them disappoint. ILM's computer-generated special effects for Iron Man blend seamlessly with a variety of real-world backgrounds, and practically every 2.35:1 shot is rife with organic detail. The Incredible Hulk is remarkably credible, thanks to the crisp quality of his 2.35:1 HD master, which again blends some beautifully-realized digital characters with exactingly shot live-action. Shellhead's red-and-gold armor really pops as he makes his return for Iron Man 2, and the human faces, the costumes, the many little nuances are all wonderfully precise within the 2.4:1 frame.
Thor is set largely in New Mexico, and the Land of Enchantment is all the more enchanting in this lovely 2.4:1 Blu-ray presentation, albeit occasionally tainted by some inconsistent film grain and mildly distracting video noise. Captain America is fine but certainly not the best of the bunch, with some noticeable video streaking, grain and noise, but plenty of 2.4:1 shots still manage to impress. The Avengers meanwhile is a stunner from start to finish, as colorful as its funny-book origins, and artifacting is so rare and so minor as to be hardly worth mentioning. This is a true show-off disc.
These three most recent films in the series are also included here as Blu-ray 3D discs. All were shot in 2D and converted in post-production, with varying degrees of that telltale outline around characters pulled out of their backgrounds for a stereoscopic effect. Long stretches of Captain America show little depth, which is a shame if you're committed to wearing the glasses for two hours. The special effects of Thor were apparently designed and rendered for 3D presentation, and those many shots are where the movie really shines. Avengers packs its share of "ooo/ahhh" moments , but in general I found the 3D here to be one more hook, an added bit of realism that successfully draws us into this amazing epic.
Audio Quality
[Rating:5/5] (Collective Rating)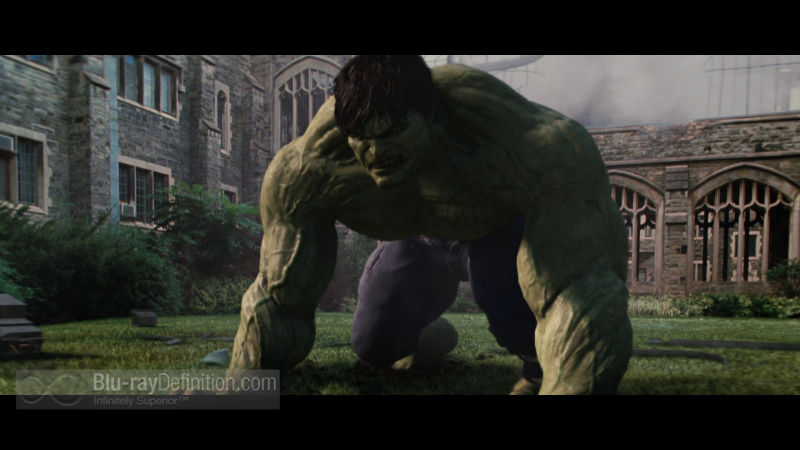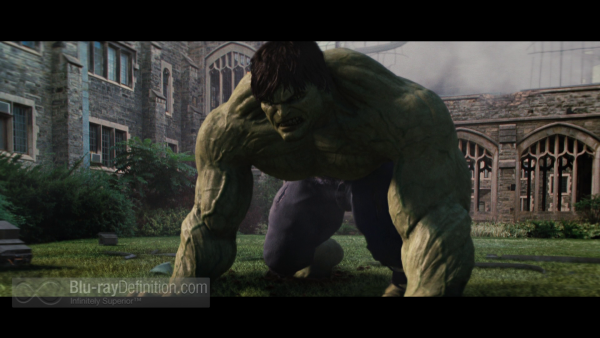 Strong low-end presence is a constant across the entire lot, starting with Iron Man, which serves up innovative new sound effects as part of a clever Dolby TrueHD 5.1-channel mix that even puts us "inside" the fabled armor. Incredible Hulk displays engaging DTS-HD Master Audio 5.1 surround activity throughout, underscored by the power we would expect for one of the strongest heroes ever. His room-filling bellow is a terrific example. Iron Man 2 is even more aggressive than the original, with sprawling action sequences, abundant explosions and a palpable depth to the large crowd scenes in Act III, its 5.1 mix delivered in DTS-HD Master Audio format this time around.
The wallop of Thor's hammer is a real signature cue in this tremendous track. But that oomph is exquisitely matched by the clarity of the trebles on this one, the scraping metal and breaking glass, and the textbook multichannel directionality as well, particularly when a giant robot uses its flame-blasting face to destroy an entire town. There was a lot of shooting in World War II, and many of the weapons possess a fantastical quality that really plays well with the subwoofer-enhanced speaker-to-speaker action of the spacious Captain America. As visually, The Avengers is reference-quality sonically too. Gods clash, great structures crumble and the ground trembles beneath our feet, and this sort of mayhem seldom abates in this thrill-packed opus. Thor, Cap and The Avengers have all graduated to DTS-HD Master Audio 7.1.
Supplemental Materials
[Rating:3/5] (Collective Rating)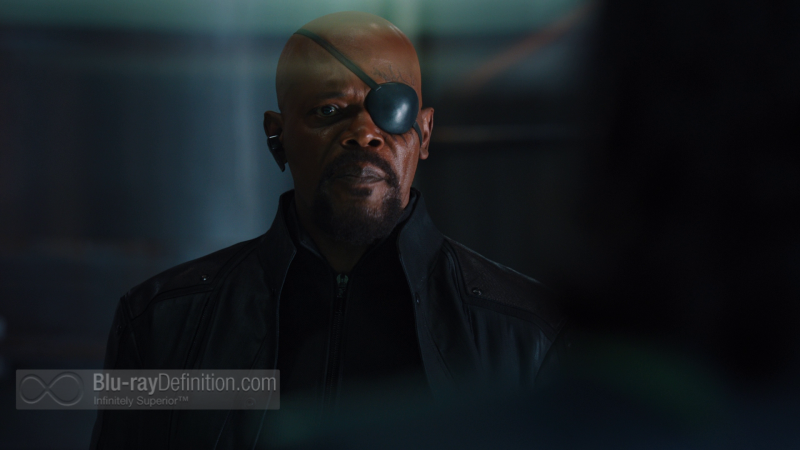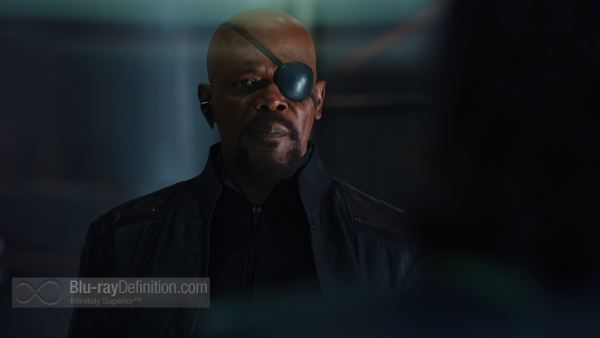 For those who were wondering, nine of the ten platters in the little cardboard cases are clearly the same physical movie discs as have been previously released by Paramount, Universal and Disney. But part of the problem is that Iron Man and Iron Man 2 say "Disc 1" which of course begs the question, Where are the bonus-crammed Blu-ray #2s for each? Short answer, not here, which means that this set is not an even replacement for those original releases. Any DVD versions, Digital Copies or music downloads that might have accompanied various single-title editions are also missing from this set. Lastly, many fans were outraged last September when the feature-length, series-spanning "Building a Cinematic Universe" documentary Blu-ray was exclusive to the Target edition of The Avengers, and that ire might continue with the news that it has not been included here. So completists will want to hang onto the discs they already own.
The package is certainly a big selling point for this pricey set, so let's take closer look. It's geeky fun, a plastic reinterpretation of the modified metal Rimowa briefcase used to transport The Tesseract, a.k.a. The Cosmic Cube. (A lawsuit over the design of the replica case is what delayed this from its original 2012 release.) It's definitely smaller than I was expecting, which leads to issues like the handle being too tight for most adults to hold. The latches can be a bit of a bear to negotiate, and I should also warn the serious collectors in the group that, in order to see all of the goodies inside, some ripping is required. However, great care was evidently invested in compiling the multiple dossiers, photos, trading cards and more, neatly tucked inside the lid of the case. The battery-operated Tesseract itself is the main attraction: We can see it glow through the S.H.I.E.L.D. emblem while it's still in the cardboard outer box (well, kind of), and when the case is opened, and it can also be set to shine two different ways on its own. Like I said, geeky fun.
New for this set is Disc Ten, entitled "S.H.I.E.L.D.: Avengers Initiative," which organizes a smattering of new supplementary materials by each of the six movies. It's primarily little odds and ends that didn't make it onto the previous Blu-rays for various reasons, interesting if not overly substantive. Although the specifics vary from movie to movie, the template is basically a brief on-screen introduction for each movie by the beloved Agent Coulson (Clark Gregg) as seen during the AMC Theaters marathon exhibition, plus one or more previously unreleased deleted scenes, "Previz" (previsualization) and animatics for key sequences. There's also a featurette that quickly explains the evolution of the secret Shawarma coda. As a giddy fan, I'm happy to have all of this, but there's not a single "Wow!" on here.
We are also tempted with a sneak peek at the upcoming Iron Man 3 and other titles in Phase Two, which will theoretically pay off in Avengers 2. But it turns out that this preview content is only viewable online, via a code provided in the set. Because the primary disc from every individual movie release is supplied here, most of the past bonus content carries over, with the exceptions noted above.
The Definitive Word
Overall:
[Rating:3.5/5]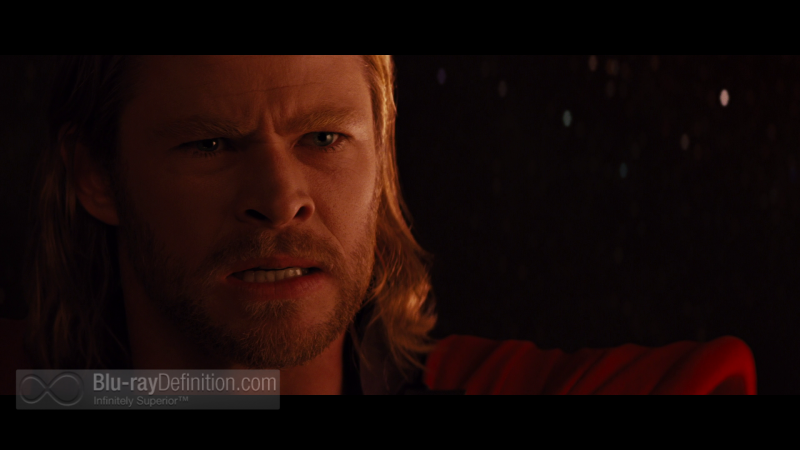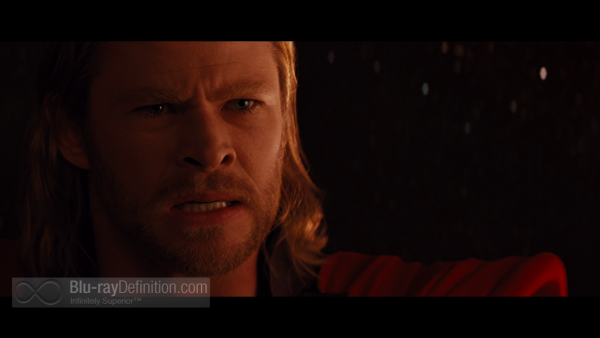 This one is a tough call. I think that by missing last year's holiday window, much of the "giftiness" of this indulgent set will be lost upon buyers. Despite its heft and its price tag, it lacks much of what the single-movie releases offered, while replacing those supplements with good-but-not-great new material. If money and shelf space are no object, comic book movie fans should add this to their growing collections. And if you happen to love tchotchkes, love the Marvel superheroes, have somehow managed to hold off buying the Blu-rays until now and are eager to gear up for Iron Man 3 this spring, you could do worse than this funky, fancy-yet-stripped-down assemblage of Phase One flicks.
Additional Screen Captures
[amazon-product]B0083SBMGW[/amazon-product]
Purchase Marvel Cinematic Universe: Phase One – Avengers Assembled on Blu-ray at CD Universe
Shop for more Blu-ray titles at Amazon.com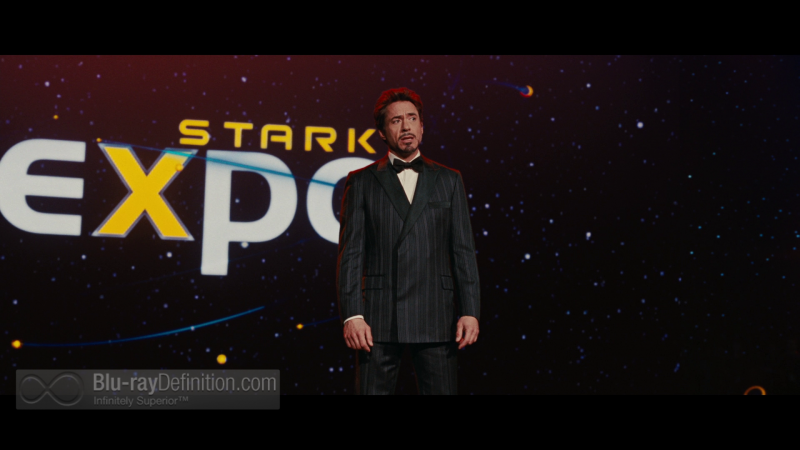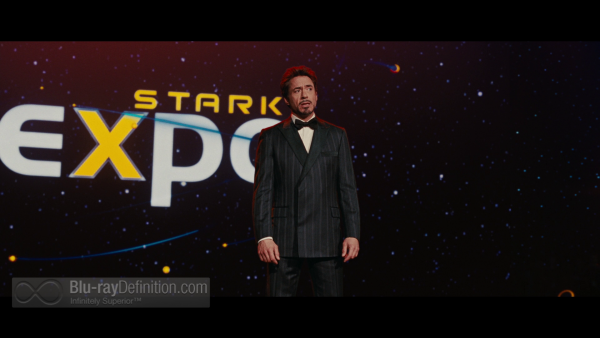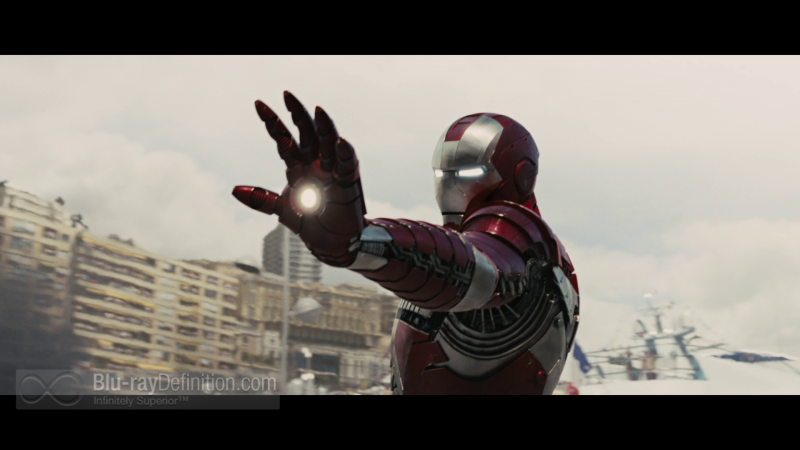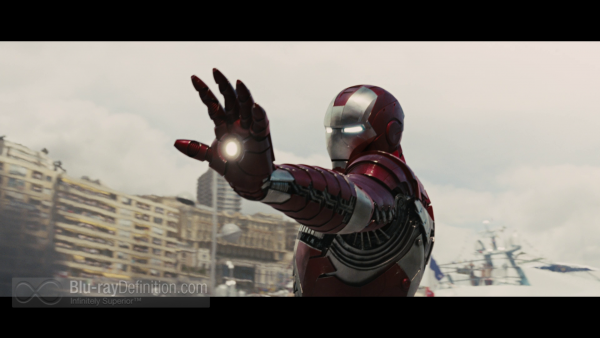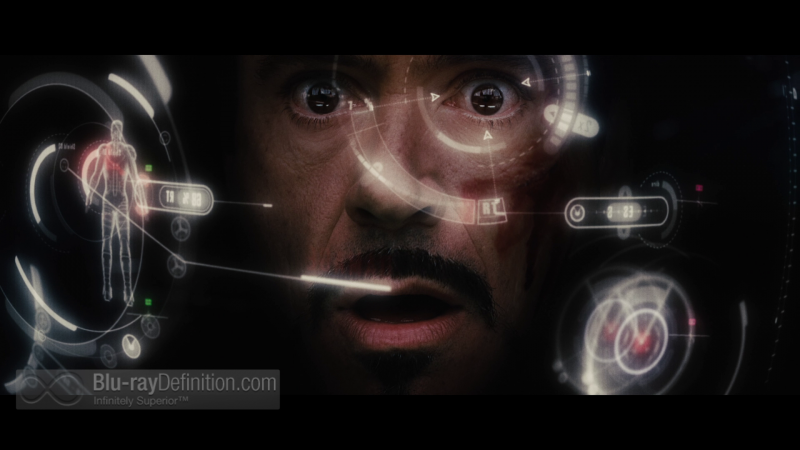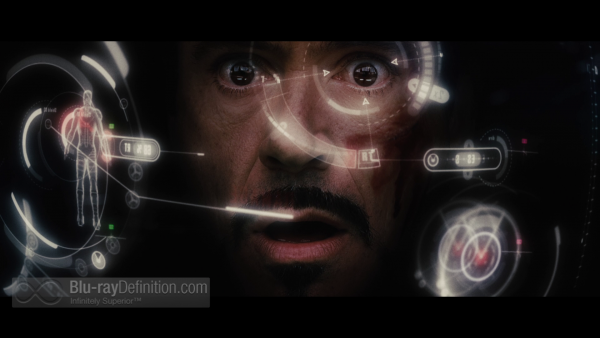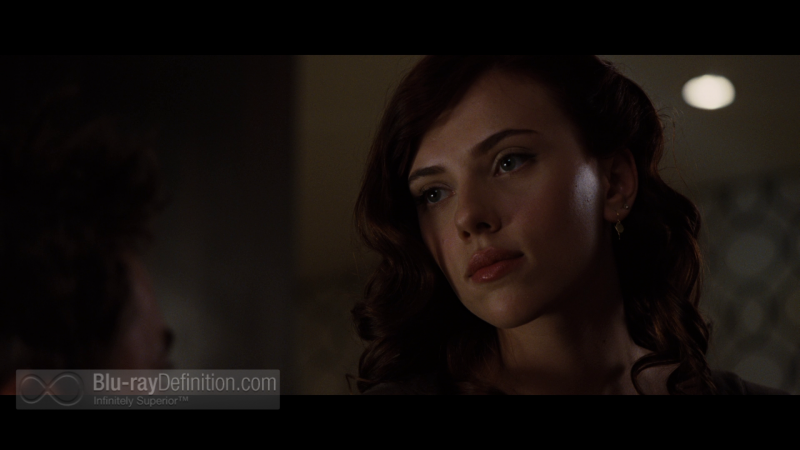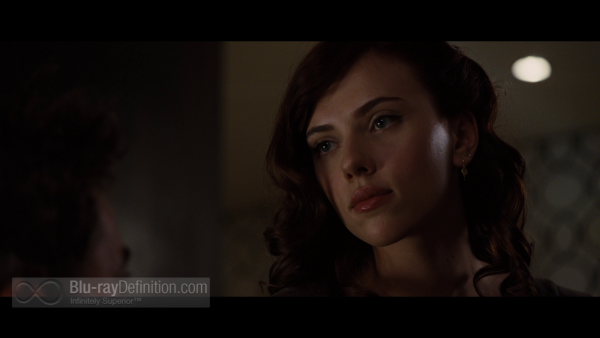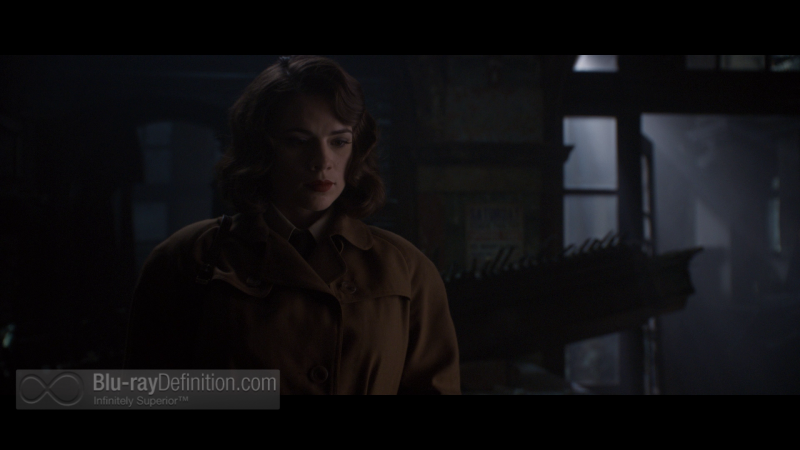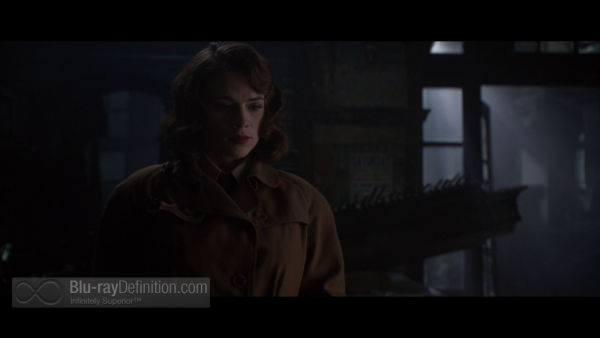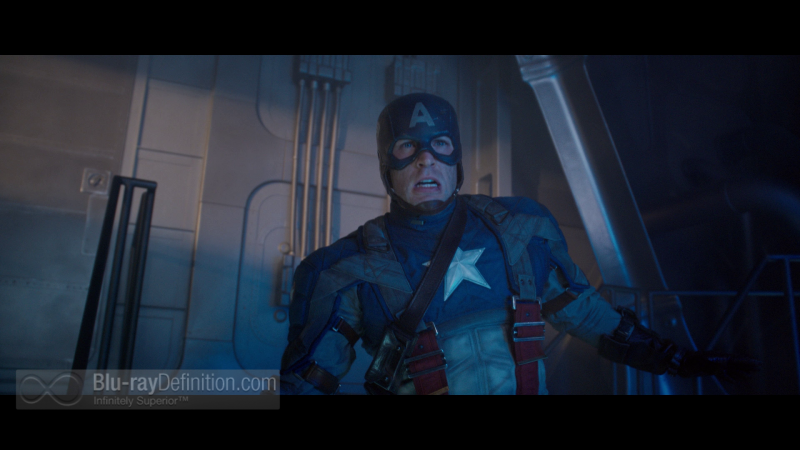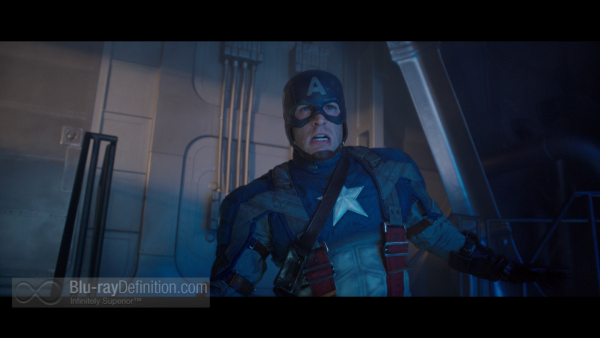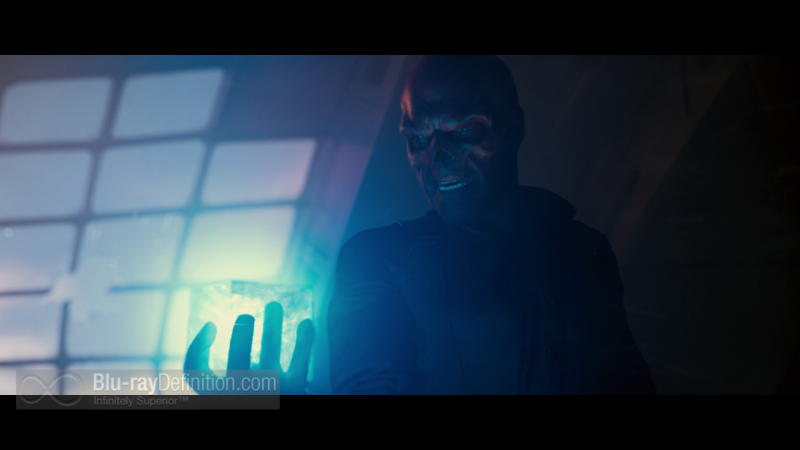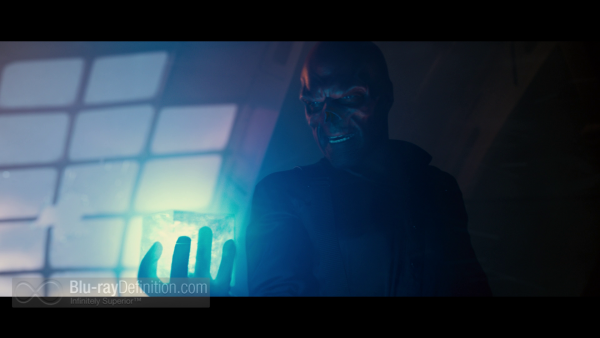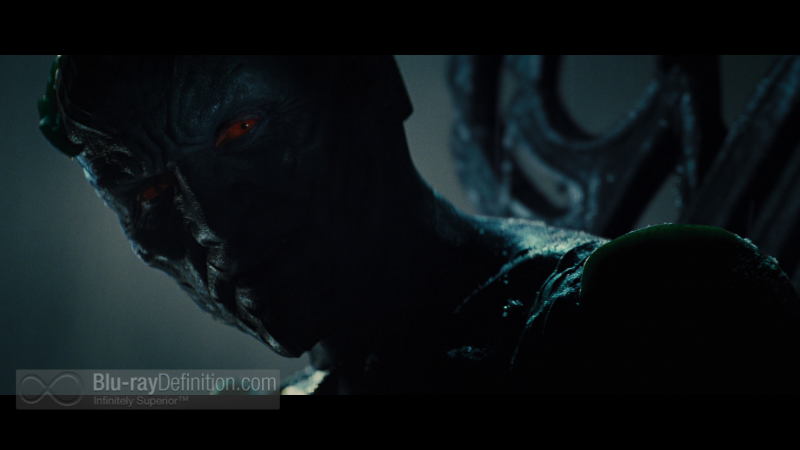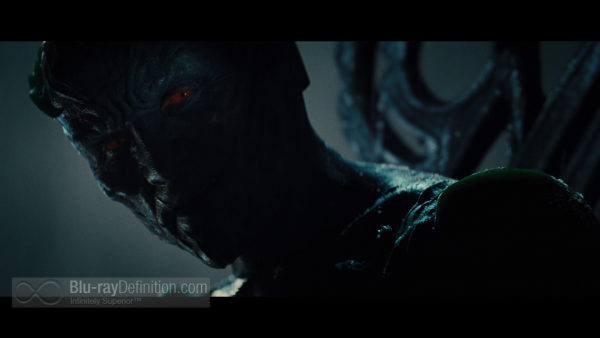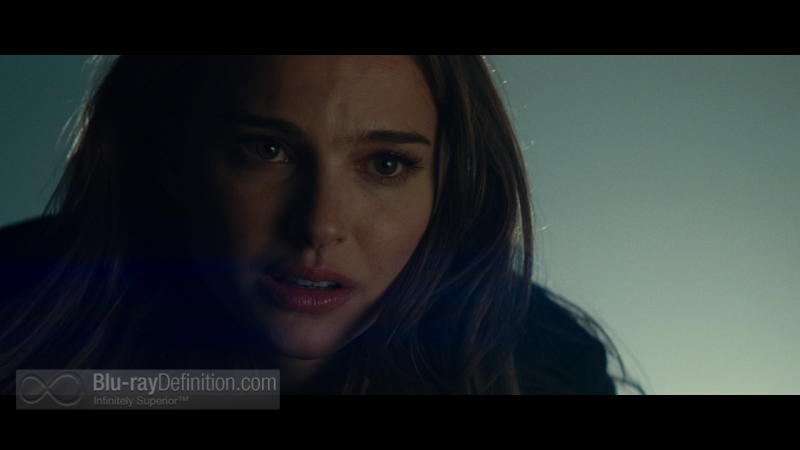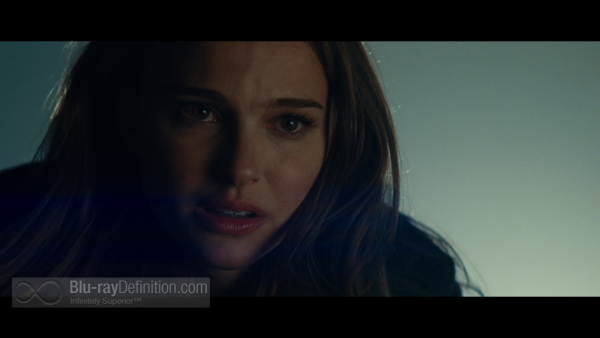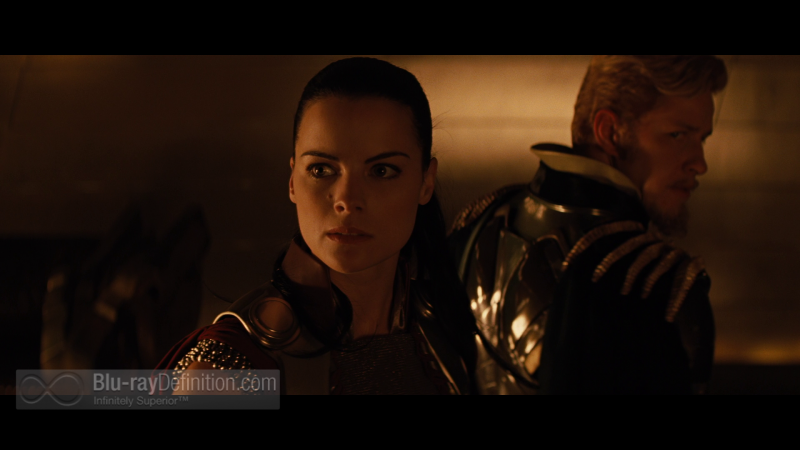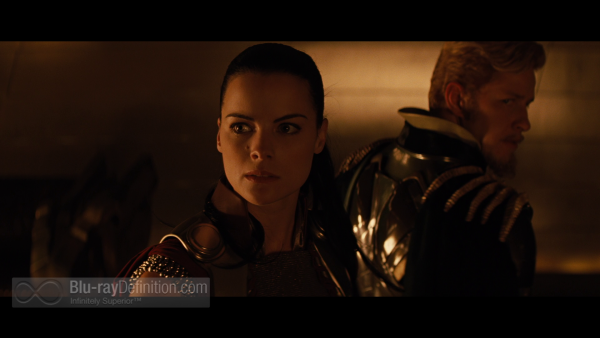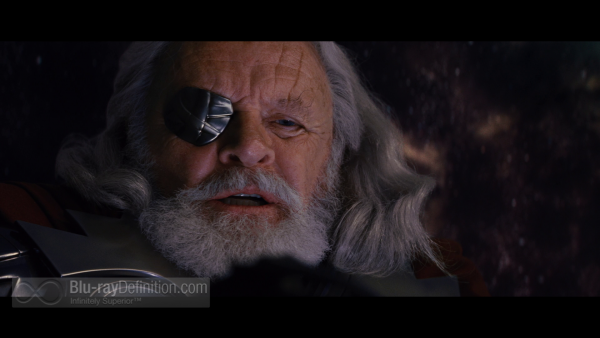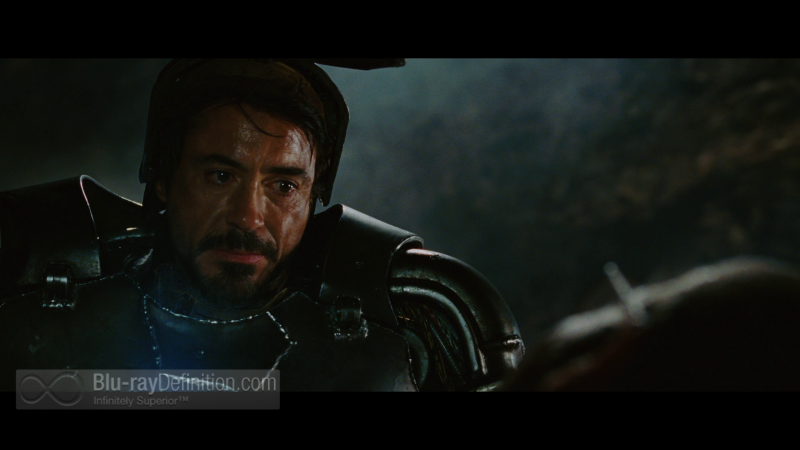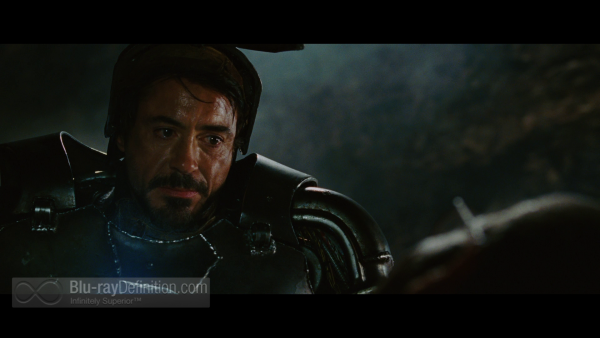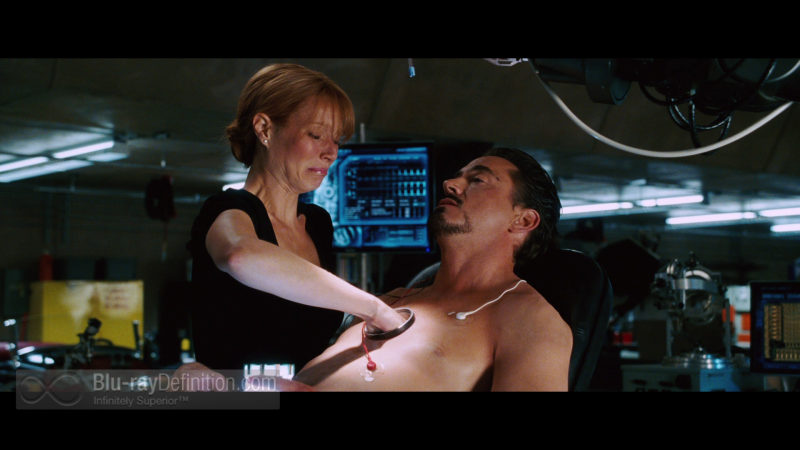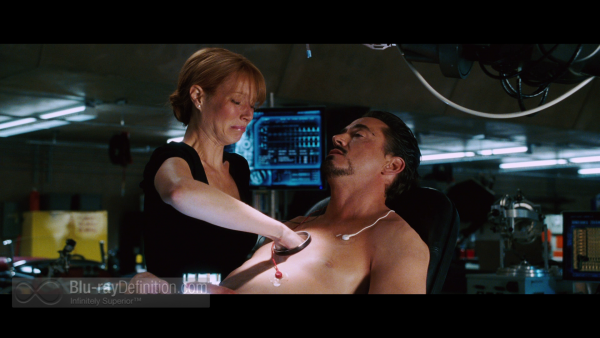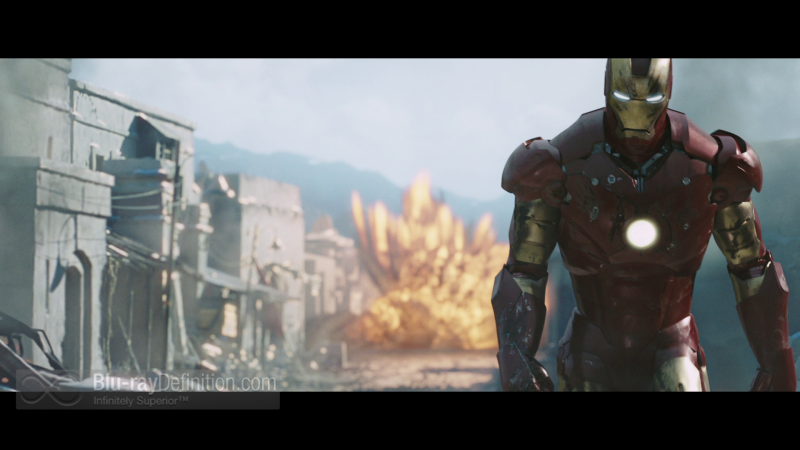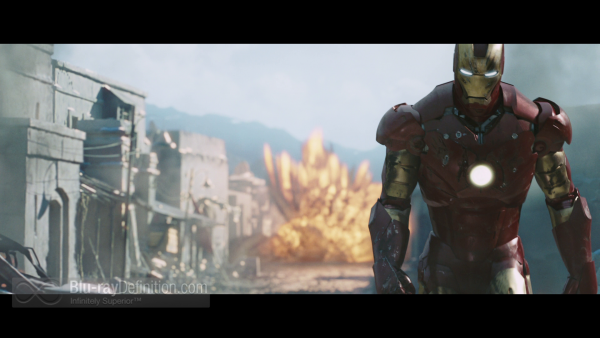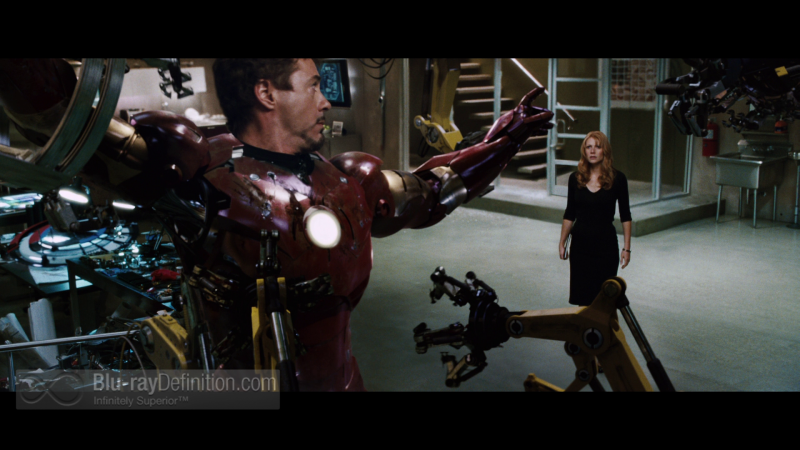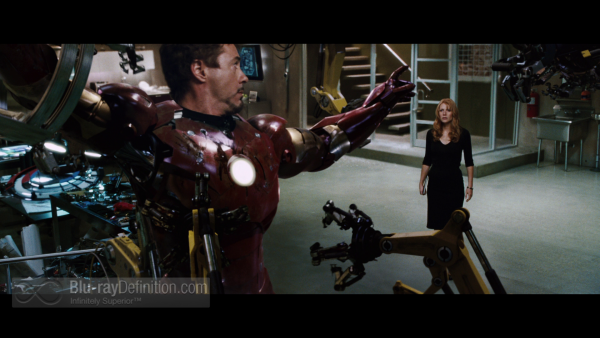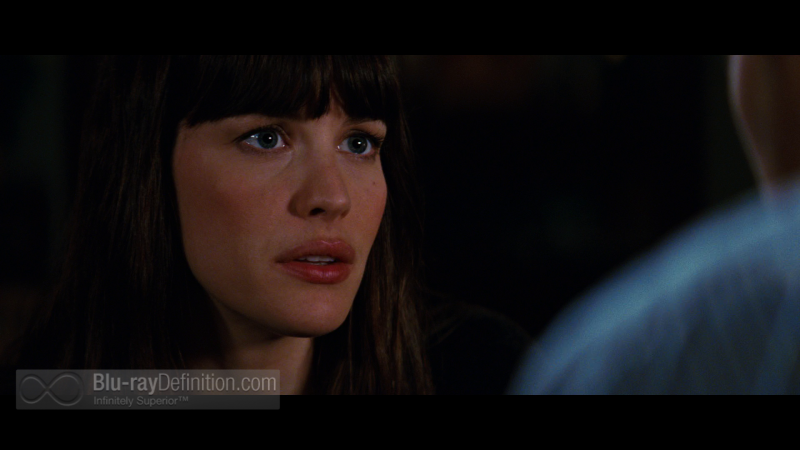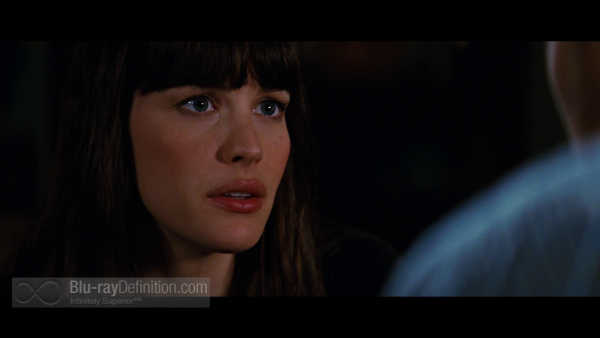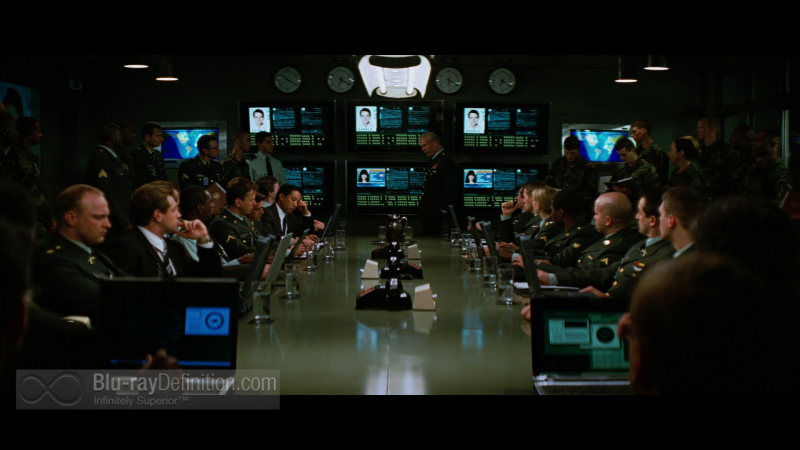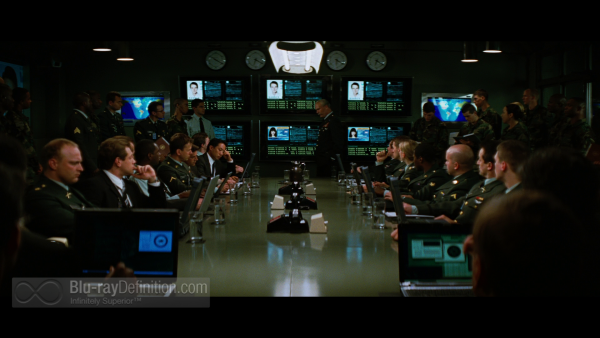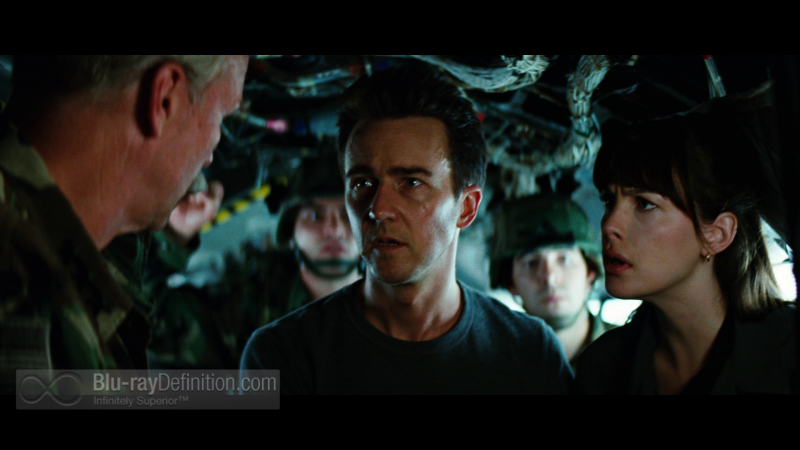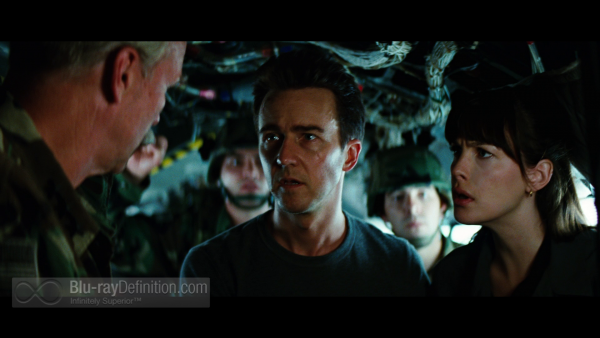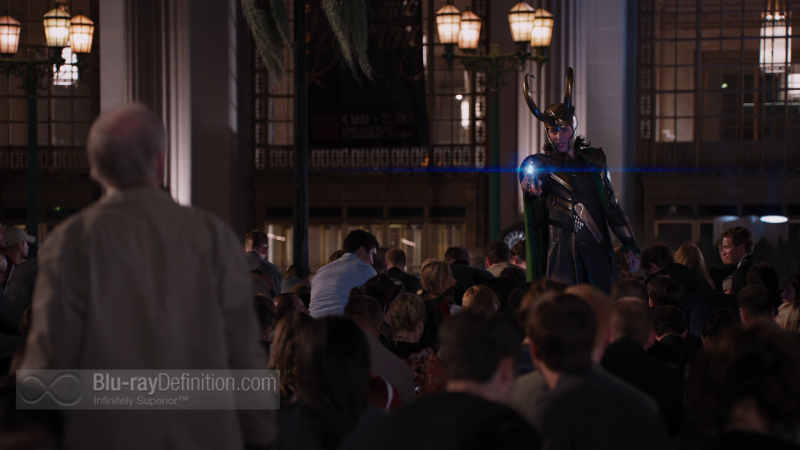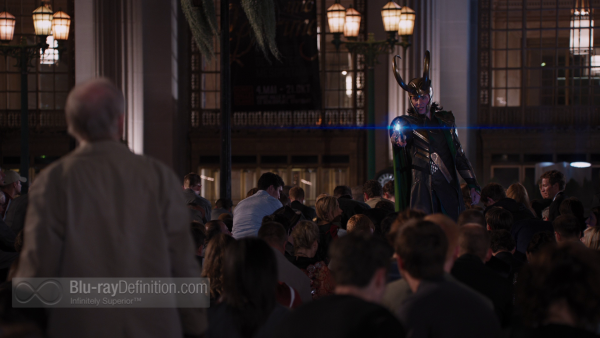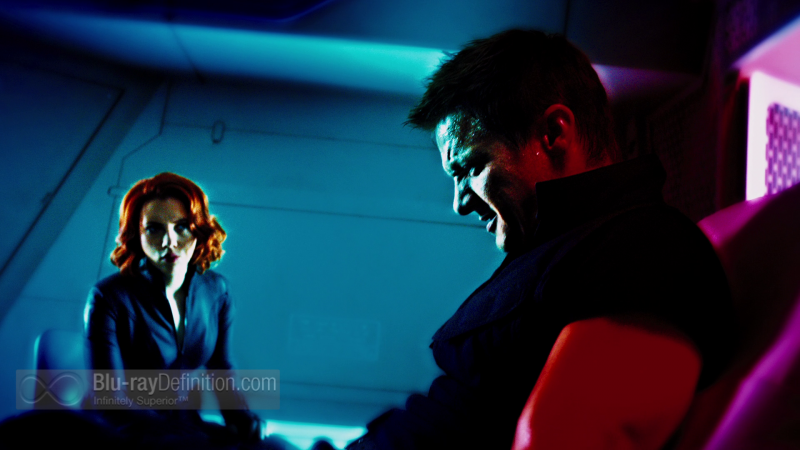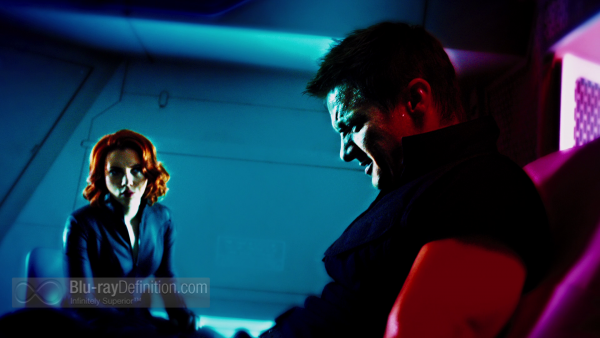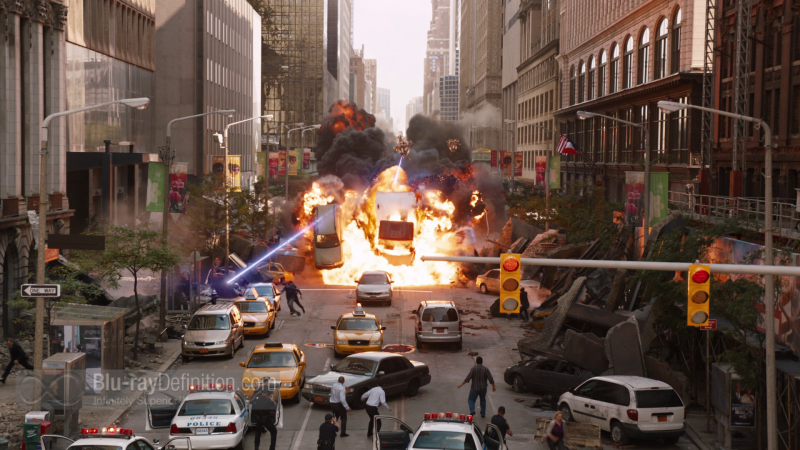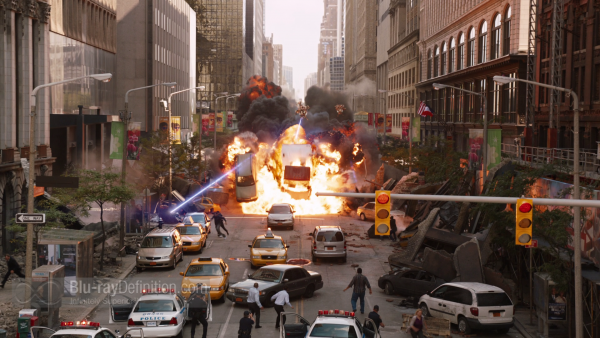 –
[amazon-product]B0083SBMGW[/amazon-product]
Purchase Marvel Cinematic Universe: Phase One – Avengers Assembled on Blu-ray at CD Universe
Shop for more Blu-ray titles at Amazon.com
 Overall
[Rating:3.5/5]
The Films (Collective Rating)
[Rating:4/5]
Video Quality
HD: [Rating:4.5/5] (Collective Rating)
3D Effect: [Rating:3.5/5] (Collective Rating, as applicable)
Audio Quality
[Rating:5/5] (Collective Rating)
Supplemental Materials
[Rating:3/5]
–