Mouse-over Cover Art for Details –

The Film
[Rating:3.5/5]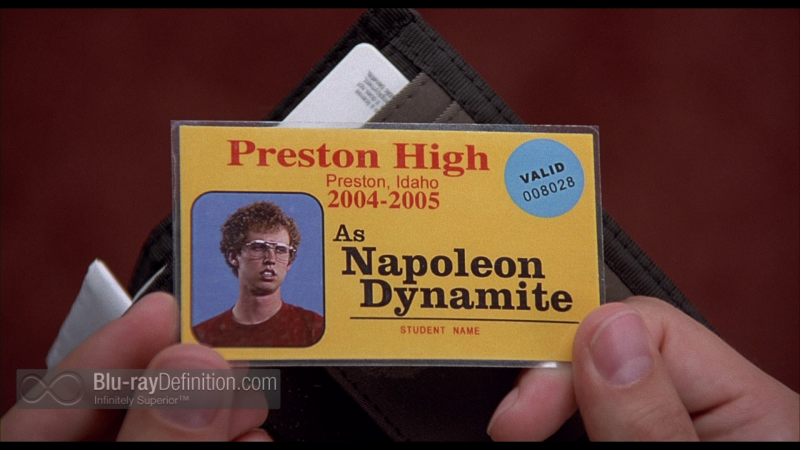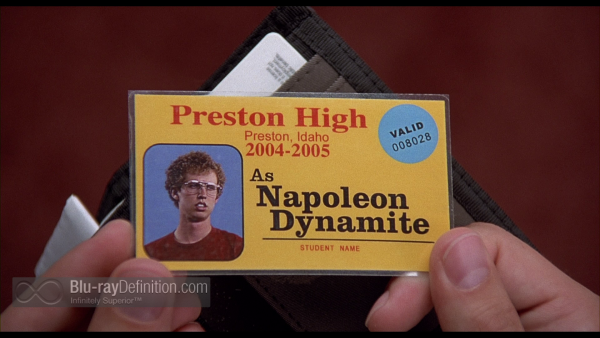 Napoleon Dynamite was filmmaker Jared Hess' debut. The 2004 sleeper hit is an oddball comedy set in small town Idaho following the titular character's (Jon Heder) efforts to win the school presidency for his new friend Pedro (Efren Ramirez) against popular girl Summer (Haylie Duff) while also dealing with his eccentric family life at home. Mainly, Napoleon has a llama-raising grandmother (Sandy Martin) not too concerned with his day-to-day life and a bully of an uncle named Rio (Jon Gries) who's stuck in his past glories as a high school footballer.
Hess' film exists in some weird, surreal world that hangs out of time and place, removed from the viewer and history, and it is this barrier that makes it both unsettling and at times cold. It does have its moments of sheer amusement, like Napoleon getting hit in the face with a steak, but it is equally brutal in its portrayal of the humilities that the nerdy outcast Napoleon must suffer daily in his school at the hands of bullies.
These things are all what made it, perhaps, so appealing to its target audience of MTV viewers (the channel's film production company was behind the film) back in 2004. I often refer to Napoleon Dynamite as the ultimate stoner film in which not a single drug reference is ever uttered, given its absolute quirky and surreal, almost meta use of comedy, a trend that would continue throughout the millennial generation, but not to such nuanced effect.
Video Quality
[Rating:4/5]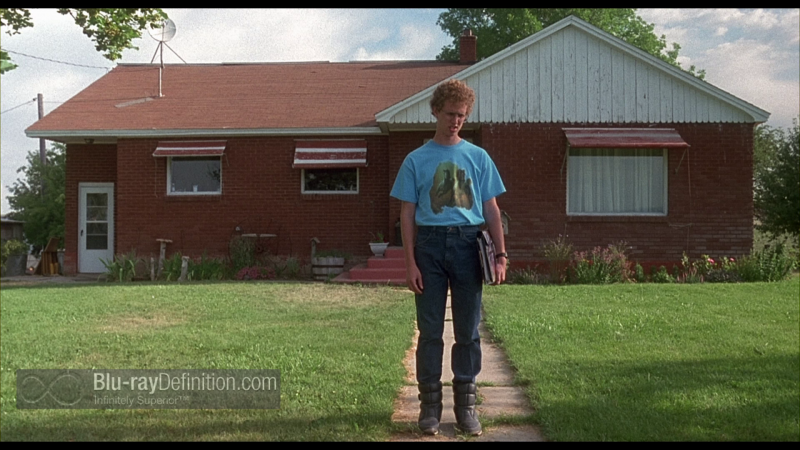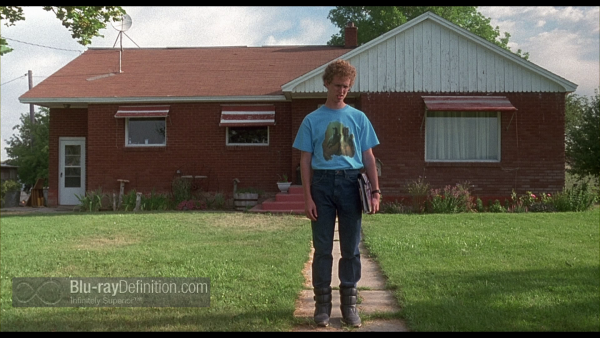 Napoleon Dynamite was previously released to Blu-ray by Fox in 2009. There's no indication by Fox that this is a new restoration and unfortunately I can't seem to track down my original copy, but this AVC 1080p transfer looks quite fine, with only the slightest bit of grittiness. Source damage is ever so slight, with a hint of dust and dirt in some spots, but it is basically clean with good detail and color reproduction.
Audio Quality
[Rating:3.5/5]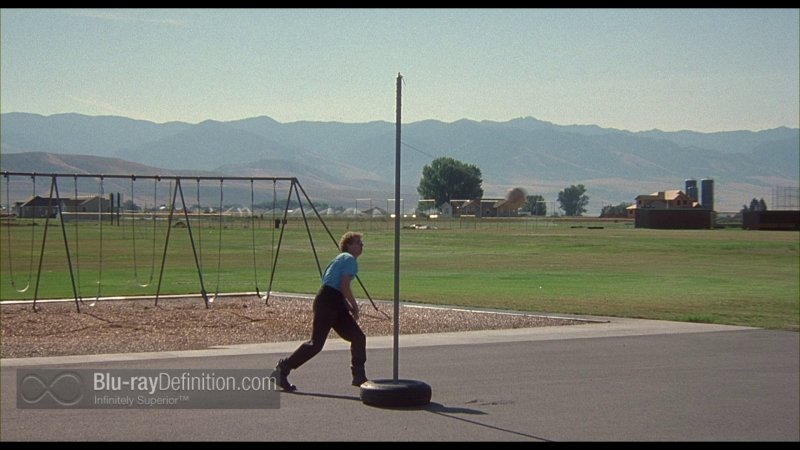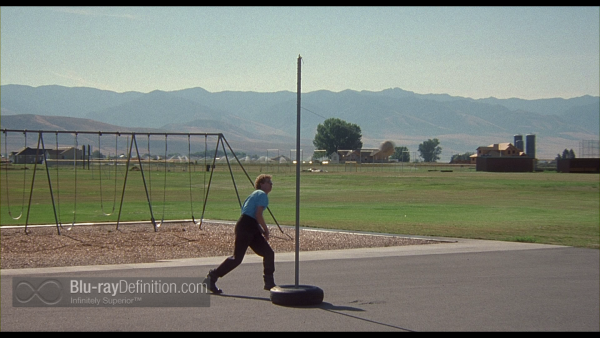 The lossless DTS-HD Master Audio 5.1 (48kHz/24-bit) soundtrack is extremely subtle, adding only the slightest bit of ambience and low-level atmospheric effects in the surround channels, slight stereo panning across the fronts, and clear dialogue in the center.
Supplemental Materials
[Rating:4/5]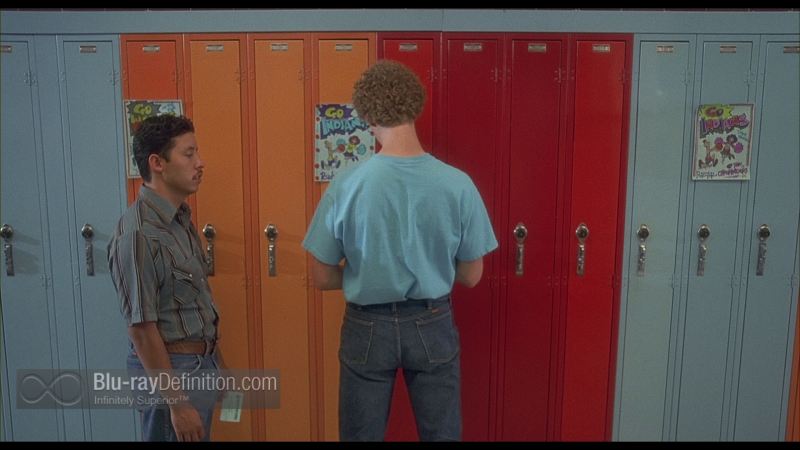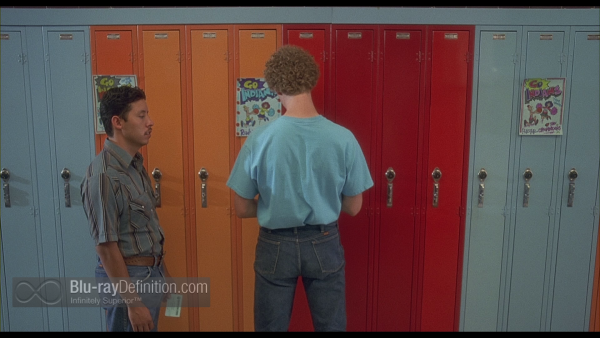 Double-Sided DVD with standard definition version of film in 1.33:1 and 1.85:1
Commentary by director/co-writer Jared Hess, actor Jon Heder and producer Jeremy Coon
Cast commentary by Aaron Ruell, Efren Ramirez, Jon Gries and Tina Majorino
Documentaries:

World Premiere Jared Hess on Location: Napoleon Dynamite (1.78:1-stretched; SD; 00:43:29)

Deleted and Extended Scenes w/ optional commentary by director/co-writer Jared Hess, actor Jon Heder, and producer Jeremy Coon:

2nd Locker Room
Holy Chip
Extended Thrift Store/Lotto Ticket
Kickball & Outtakes Montage #1
Current Event – ext. scene
Chapstick – ext. scene
Nupont Fiber-woven Bowls
Time Machine – ext. scene
Kip's Love Poem
Outtakes Montage #2
Lord of the Dance

Casting Napoleon Dynamite – An Interview with Jory Weitz (1.78:1; SD: 00:13:05)
Audition Videos (1.78:1; SD; 00:05:38):

Tina Majorino (Deb)
Efren Ramirez (Pedro)
Haylie Duff (Summer)

Peluca (1.33:1; SD; 00:08:46) – The 2002 short film by Jared Hess which inspired Napoleon Dynamite with optional commentary by director/writer Jared Hess, Actor Jon Heder, and producer Jeremy Coon
Napoleon Sightings – and Pedro (1.33:1; SD):

Clips from TRL, courtesy MTV
"Tankman Begins" clip from 2005 MTV Movie Awards
Opening of SNL with Jon Heder
2004 Teen Choice Awards – Napoleon Dynamite & Nicole Richie Play Tetherball
2005 Teen Choice Awards – Hissy Fit Award
Spelling Bee

Utah State Fair Ads/TV Spots (1.33:1; SD; 00:01:44):

"Horses"
"Wild West"
Worst Ride Ever!"
The Wedding of the Century! (1.33:1; SD; 00:03:46)

MTV On-Air Promos (1.33:1; SD; 00:03:58):

3 Easy Steps Napoleon 01
3 Easy Steps Napoleon 02
3 Easy Steps Pedro 01
3 Easy Steps Uncle Rico 01
3 Easy Steps Deb
Fishing 02
Liger Vs. Tigon

Napoleon Goes to Hollywood Spots (1.33:1; SD: 00:03:09):

Rez Dogs
Nightclub 01
Nightclub 02
Nightclub 03
Nightclub 04
Nightclub 04 alt
Stills Gallery (1080p)
The Definitive Word
Overall:
[Rating:3.5/5]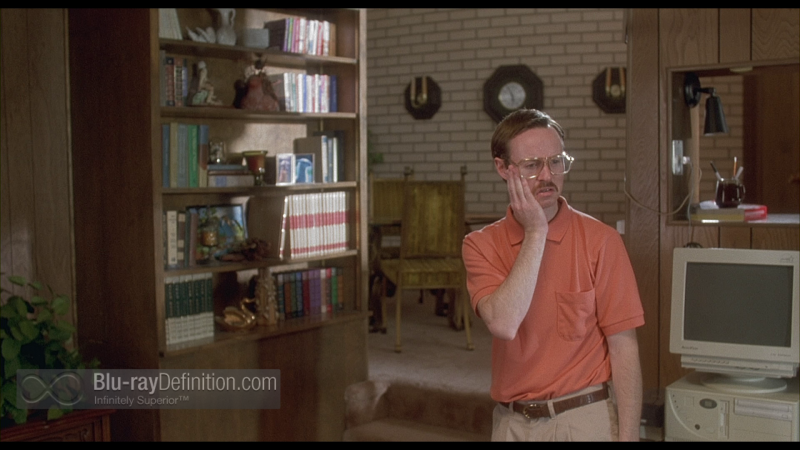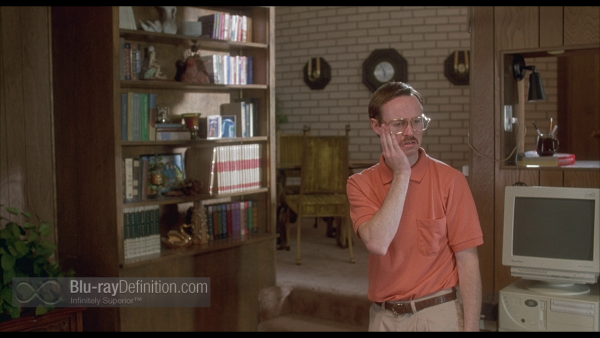 Some flaws aside, Napoleon Dynamite is a comedy that is worth watching, but it won't be for everyone. It does get better with multiple viewing, but I would recommend spacing those viewings apart, because the dryness of that humor may leave you in a bit of a downbeat mode.
Additional Screen Captures
[amazon-product]B00H47IXTC[/amazon-product]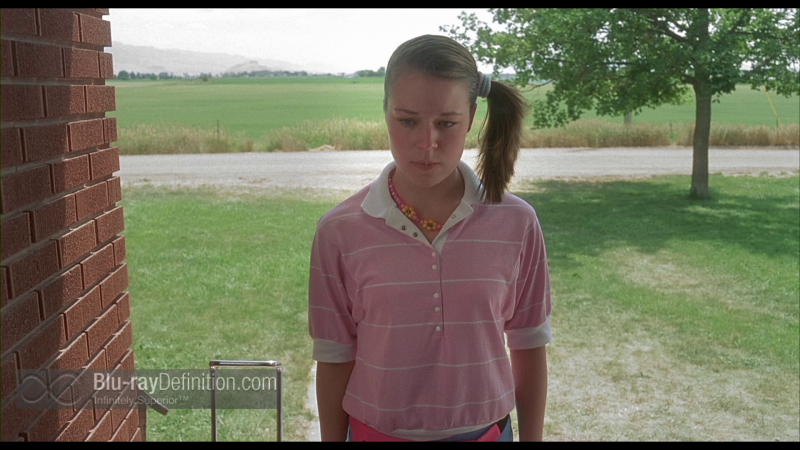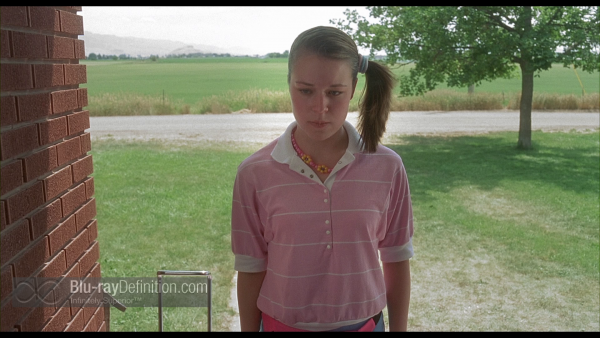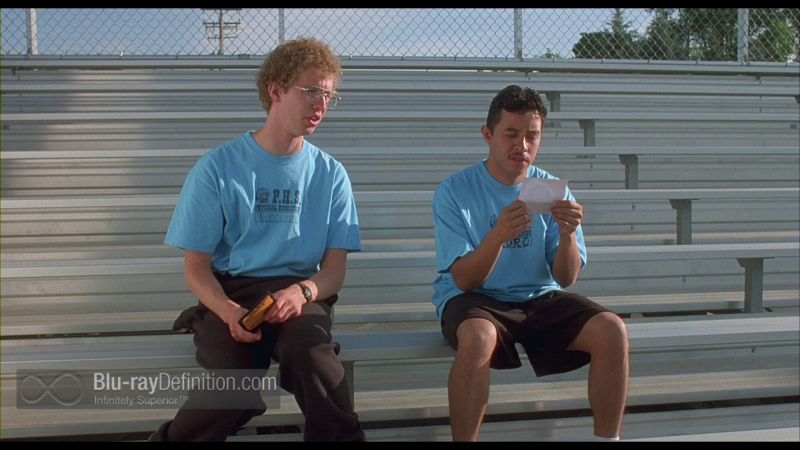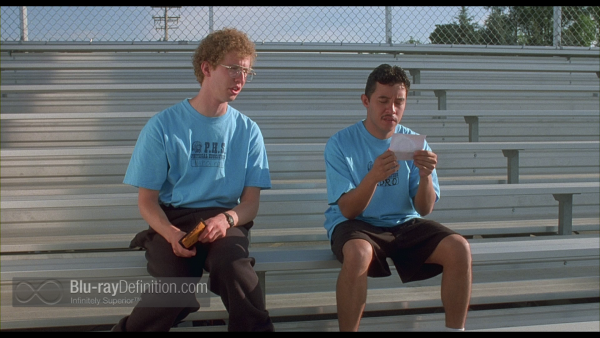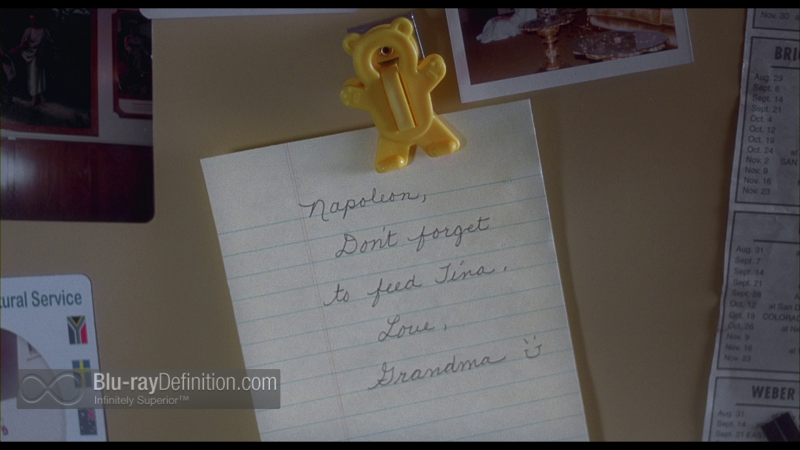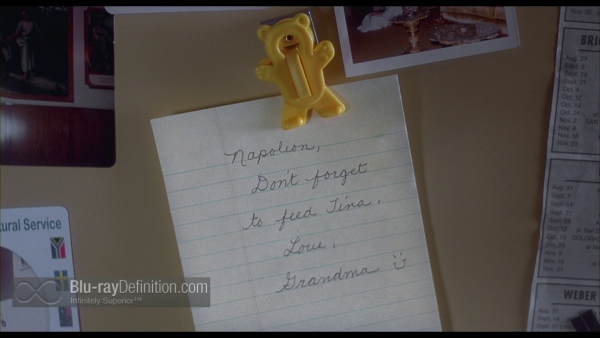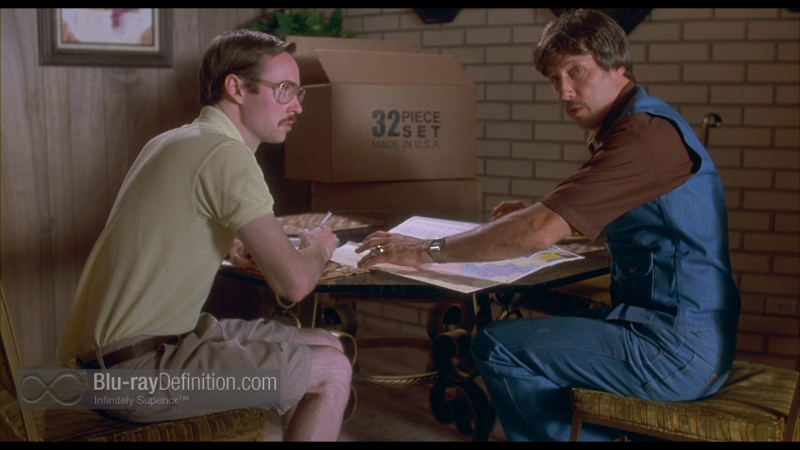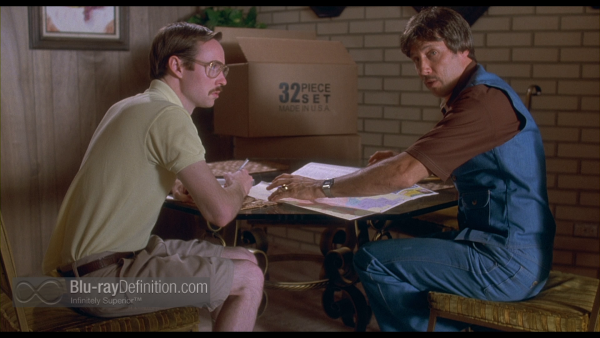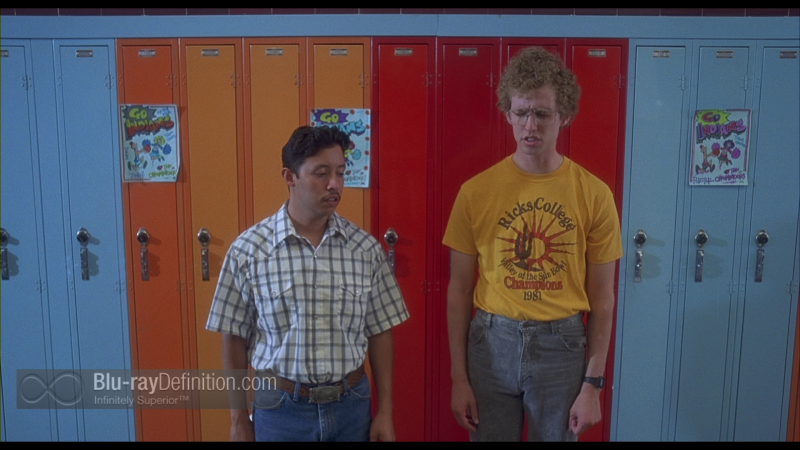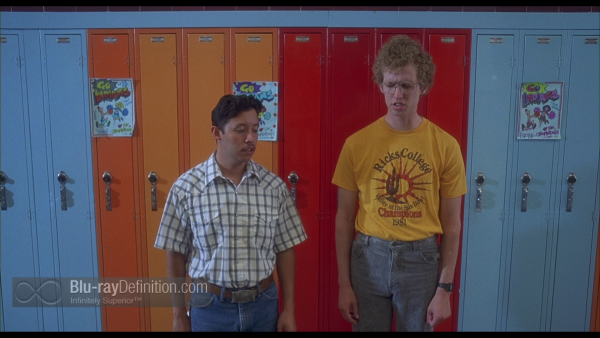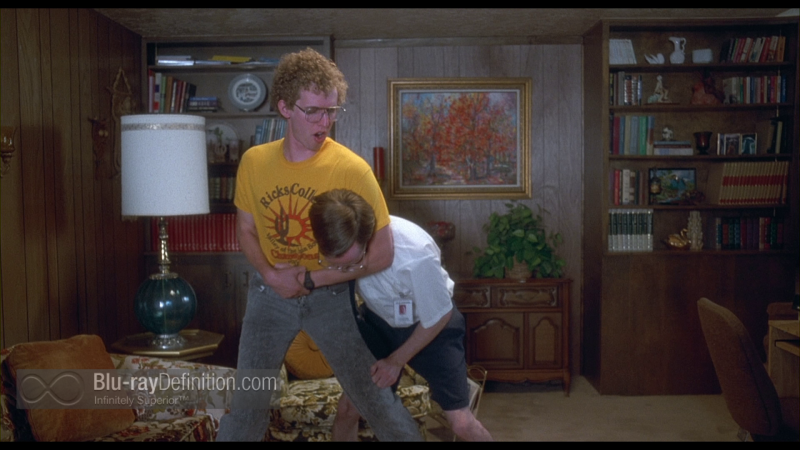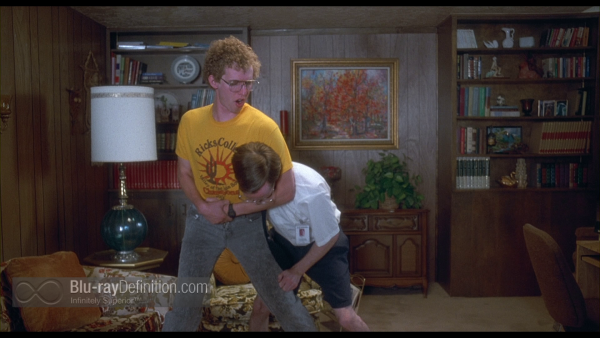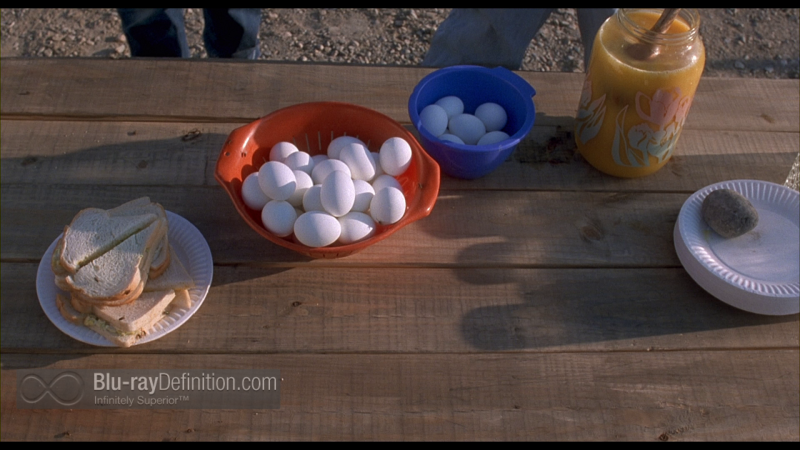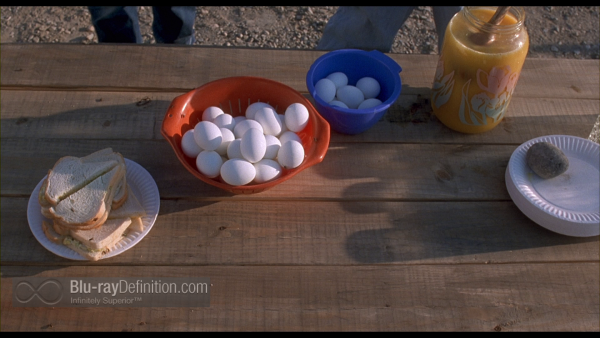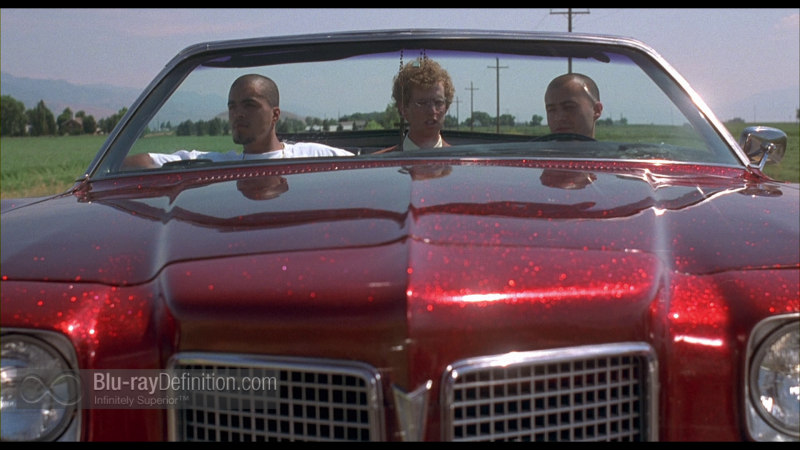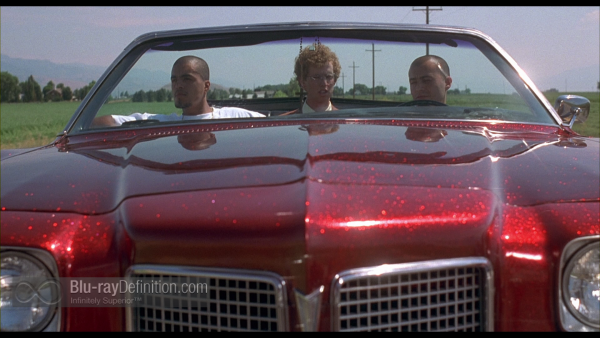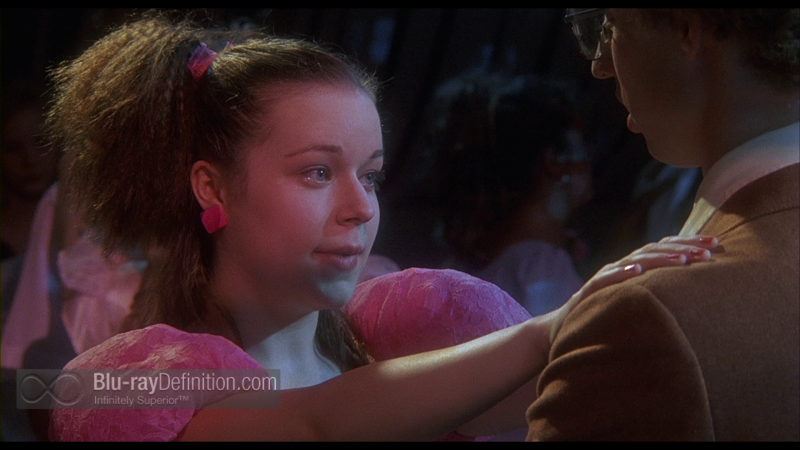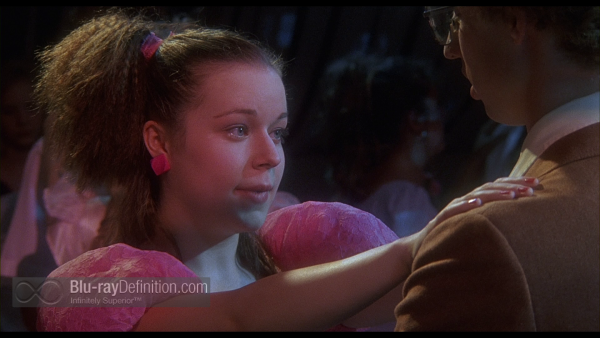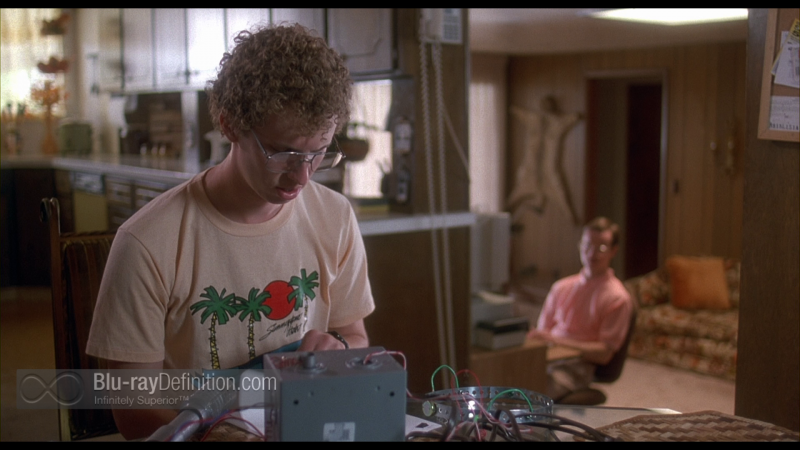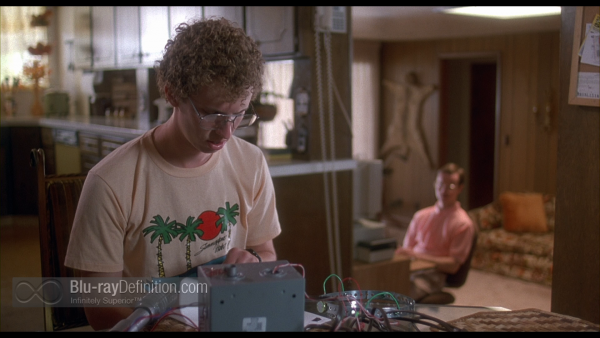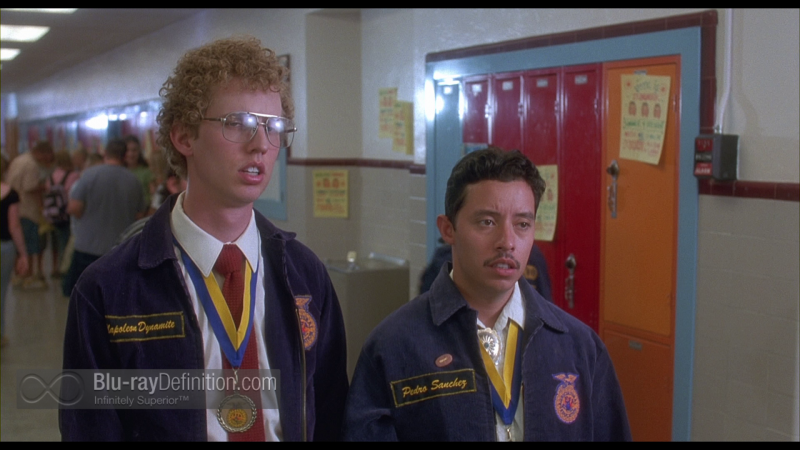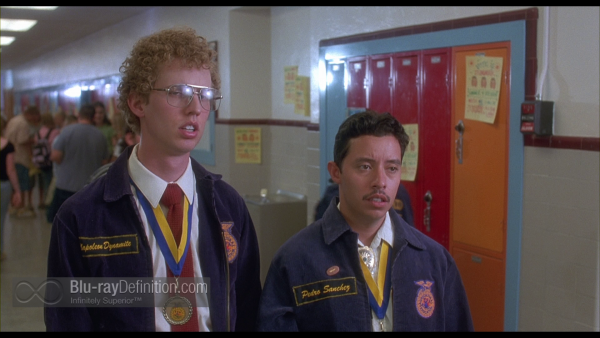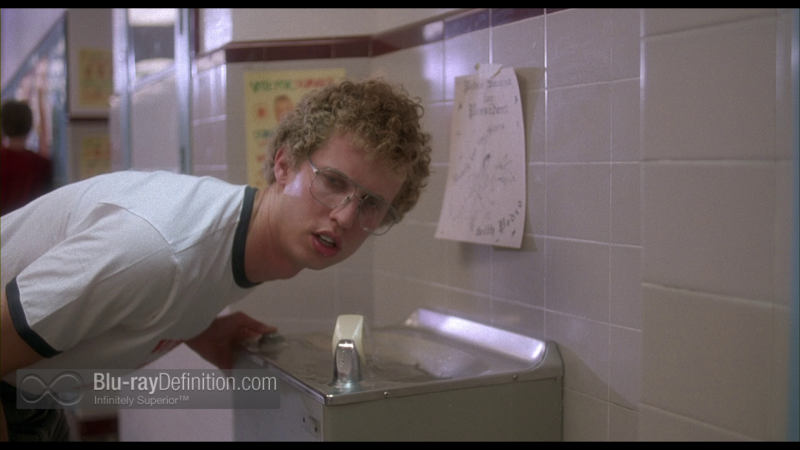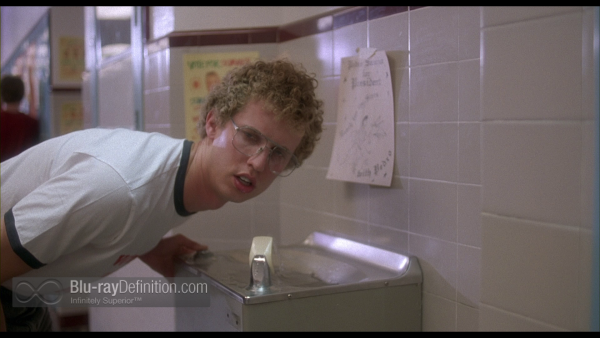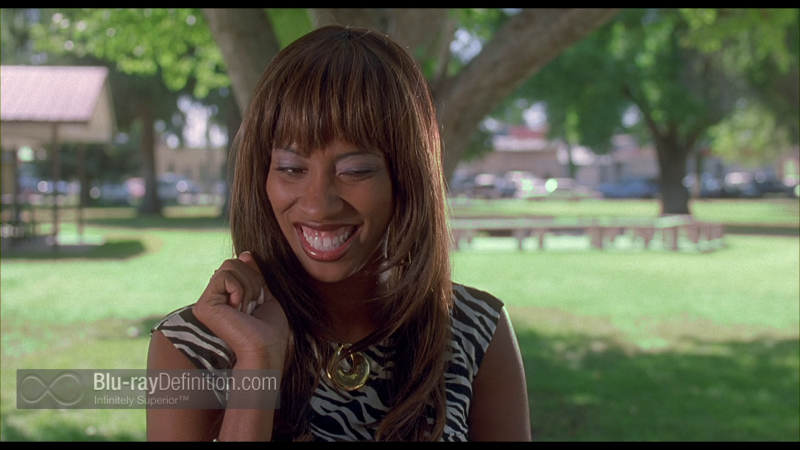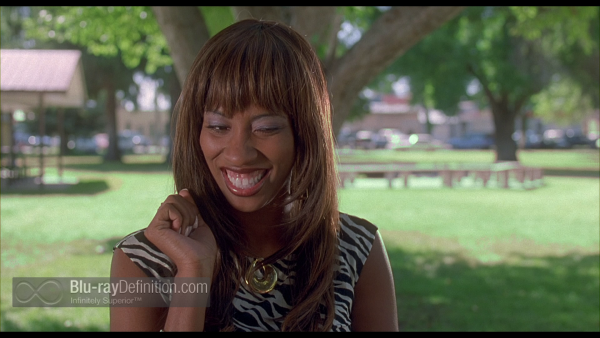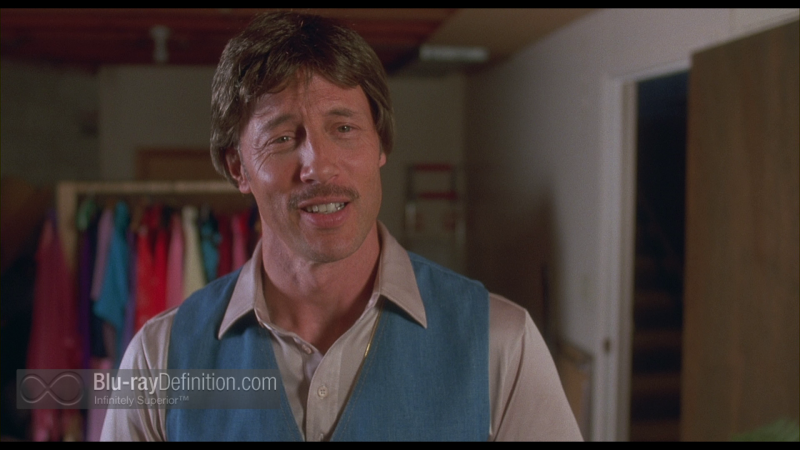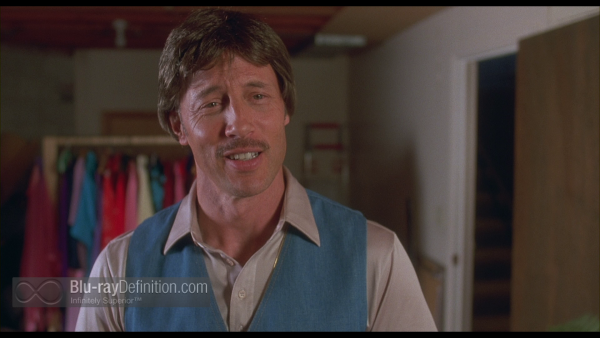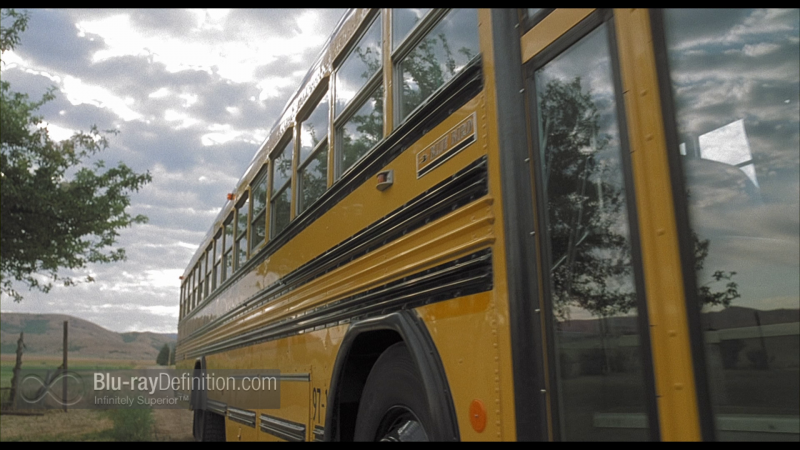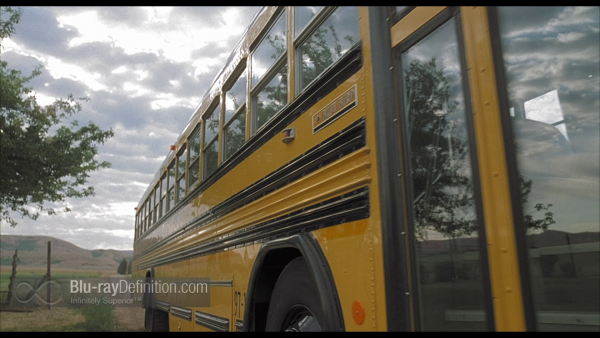 [amazon-product]B00H47IXTC[/amazon-product]