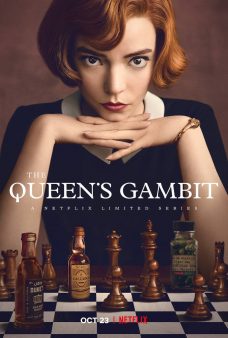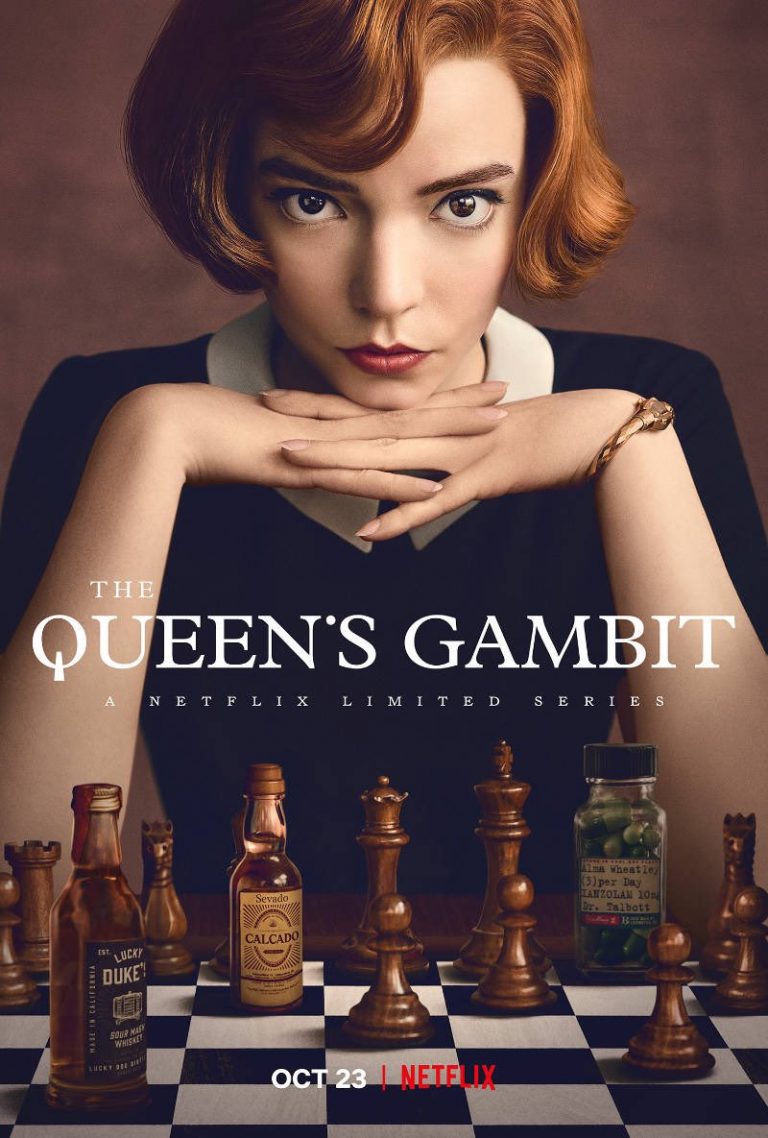 The seven-episode mini-series The Queen's Gambit opens in Paris as female chess prodigy Beth Harmon (Anya Taylor-Joy), after a night of heavy drinking, wakes up abruptly that morning and races across the hotel to begin a rematch with world chess champion Vasily Borgov (Marcin Dorocinski). The scene quickly shifts back to a young Beth (Isla Johnston) being rescued from a car crash that claimed the life of her mother Alice (Chloe Pirrie) and left her an orphan. As Beth's backstory fills in, we find that Alice was a brilliant mathematician who became mentally ill and whose fatal car crash was intentional. After Beth arrives at the Methuen Home for Girls run by Helen Deardorff (Christiane Seidel), her life changes: she gets hooked on the tranquilizers that all of the girls are given and she learns how to play chess from the janitor, Mr. Shaibel (Bill Camp). Beth also makes friends with the older Jolene (Moses Ingram) who shows her the Methuen ropes.
The scene for The Queen's Gambit shifts to 1960s Lexington, Kentucky and, as a precocious teenager, Beth gets adopted by the childless Wheatleys: Allston (Patrick Kennedy), a dour traveling salesman, and Alma (Marielle Heller) who is addicted to booze and tranquilizers. When Beth wins the Kentucky state chess championship and gets a nice winner's check, Alma, realizing that Allston has deserted them, decides that she will manage her daughter's professional chess career. As Beth continues to win chess matches, she also gets a lot of attention from the press and falls for the handsome fellow chess player and journalist Townes (Jacob Fortune-Lloyd), a relationship stymied by the fact that he is probably gay. At the US Chess Open competition, Beth finally meets her match in leather-adorned Benny Watts (Thomas Brodie-Sangster) who beats her and shares the championship title with her.
[envira-album id="125978″]
During an international chess tournament in Mexico City, Beth mows down her opponents but loses to Borgov. On returning to the hotel room, Beth finds that Alma has unexpectedly died. She returns home, buries Alma, and as her drinking ramps up, so does her game as she wins another US Open by defeating Benny.  The next step is to get a rematch with Borgov in Paris and, hopefully, an eventual shot at the Russian Chess Championship.
While the trope of a Cold War chess game such as last year's thriller The Coldest Game is not novel, this 2020 adaptation of Walter Tevis's 1983 book by Scott Frank and Alan Scott is in an entirely different league. Simply stated, The Queen's Gambit is not only a great chess maneuver but also a great show that uses chess as a metaphor for life and takes on the era's social issues like feminism, substance abuse, and mental illness.  Anya Taylor-Joy is indeed a marvel to watch as the conflicted chess genius who visualizes huge chess pieces moving on the ceilings of her rooms. But this is not simply a one-woman show as Taylor-Joy receives brilliant support from Bill Camp, Moses Ingram, Marielle Heller, Harry Meiling, and Thomas Brodie-Sangster. Scott Frank's pacing is absolutely spot-on as the darker scenes of Beth's drug and alcohol addiction are given their proper perspective while the games themselves become scintillating exercises in strategy. Even if you know little or nothing about chess, cinematographer Steven Meizler draws you directly into the field of combat on a board with sixty-four squares and thirty-two miniature combatants. During each match, Meizler's  cameras lovingly focus on Taylor-Joy's compelling face with its Cupid's bow lips that is almost as much a part of the storyline as is Frank's script.  While you can anticipate the ending well in advance, once you have started watching The Queen's Gambit, it will be nearly impossible for you to stop. Highest recommendation.
The Queen's Gambit is streaming now in its entirety on Netflix
The Mini-Series: 4.5/5
Show Creator: Scott Frank | Alan Scott
Original Release Date: 23 October 2020
Streaming Service: Netflix
Ep. Run Time: 46-67 mins.
No. Eps.: 7
Studios & Distributors: Flitcraft | Wonderful Films | Netflix
Rating Certificate: TV-MA