Audio Codec: DTS-HD Master Audio 5.1 (192kHz/24-bit), DTS-HD Master Audio 7.1 (96kHz/24-bit), LPCM 2.0 (192kHz/24-bit) / SACD: 5.1 DSD, 2.0 DSD, 2.0 LPCM (44.1kHz/16-bit)
Video Codec: AVC/MPEG-4 (only still images for menu navigation)

Region: ABC (Region-Free)
Discs: 2 (1 BD/1 SACD)
Composer: Ole Bull

Performers: Annar Follesø (violin), Ole Kristian Ruud (conductor), Norwegian Radio Orchestra

Label: 2L
Release Date: March 15, 2010 (EU), April 27, 2010 (US)

List Price: NOK 199,00; $39.98; CDN$40.60
[amazon-product]B0039ZCHK4[/amazon-product]
[amazon-product region="ca" tracking_id="bluraydefinit-20″]B0039ZCHK4[/amazon-product]
Shop with us for more Blu-ray releases at Amazon.com
Overall
[Rating:5/5]
The Performance
[Rating:5/5]
Video Quality
[Rating:5/5]
Audio Quality
[Rating:5/5]
Supplemental Materials
[Rating:4/5]
The images below are production stills and are not taken from the disc, which only contains limited video menus for disc navigation.
The Performance
[Rating:5/5]
The seemingly endless trove of riches has never ceased to amaze me since I first became deeply enthralled with the classical genre in my mid-teens. That I could go over two decades amassing a collection of over two-thousand classical titles on CD, SACD, DVD-A, and now Blu-ray Audio Disc without once hearing or seeing the name Ole Bull further strengthens my belief in the infinite wealth of the genre. Well, perhaps the latter is quite accurate. If I may backtrack just a bit. I hadn't heard of the Norwegian romantic violin virtuoso Ole Bull until about six or seven months ago when I picked up a 2006 SACD recording on the BIS label entitled BULL's Eye (BIS-SACD-1512), the eponymous piece actually being a composition by contemporary composer Olav Anton Thommessen incorporating Bull's Concerto in A Major.
So it was a coincidence, then, when this Ole Bull release from 2L came to me that the Thommessen disc just happened to be residing still in my SACD player, though I'd already for whatever reason forgotten that Thomessen's "BULL's Eye" was actually in reference to Ole Bull's Violin Concerto. I was swiftly reminded of this fact and glad to come across this much-welcomed and happy reminder.
Bull, a contemporary of Paganini, was perhaps the greatest Norwegian, or, Scandinavian violin virtuoso of his time. He strived to develop a unique style that would separate him from his much-heralded peer and in doing so, he not only became one of the leading proponents in the romantic movement toward the use of continuous vibrato, he developed a technique of double-stopping that allowed him to play four parts simultaneously on the violin.
Although he never received any formal training in composition, Bull showed an innate ability toward the operatic, melodic, and folksy charms of his native Norwegian in his own compositions. The most cynical of musical scholars might dismiss Bull's compositions as nothing more than empty bits of fluff poorly strung together, much like Saint-Saëns is often derided as being emotionally bereft, but there is no doubting the emotional charms of Bull's pieces and the way they instantly transport one to their pastoral scenes of nostalgia and countryside living.
Perhaps most indicative of that on this release is the opening track, Sæterjensens Søntag (The Herdgirl's Sunday), a wisp of a tune that floats in the air with such longing. It evokes folksong and the countryside.
Moving along, The Violin Concerto in A Major was Bull's first major composition and it arrived with rather good acceptance for its time. It offered the violinist a great opportunity to display his marvelous technique, but it's not all flash. As with all Bull, the A Major Concerto is charged with emotional depth and juxtapositions, from its opening allegro decorated with melodious phrases to the impassioned adagio that begins like a moody foreboding before falling back into another timeless, folksy and melodic lilt, it is thoroughly entertaining. In the hands of Ole Kristian Ruud and violinist Annar Follesø who seem more than capable, this music is spellbinding.
The Concerto Fantastico may be the most ambitious piece from Bull appearing on this release. In both its orchestral colorations and its musical themes, Bull seemed more determined than ever to reach beyond his limitations as a composer with the Fantastico — brass, fanfares, marches and, of course, plenty of virtuosic violin passages that would make lesser players of the time cringe. He still would not lose sight of the melodies, the running theme in all of his works. The Concerto Fantastico's slow movement, "LAurora" is a powerful, melancholic affair.
Closing out this recording are three smaller, but hardly insignificant pieces. The first is I Ensomme Stunde (La Melancolie), a Norwegian folk tune transcribed by Bull and arranged for this recording by Wolfgang Plagge. It is reminiscent of the opening piece, Sæterjensens Søntag.
Second to last is the flamboyant La Verbena de San Juan, filled with the melodies and dances of Spain, dedicated to Queen Isabella. It's a lively atypically extroverted romp that sees Bull cast off his Norwegian folk for a much more international flare.
Finally, rounding out the disc is Et Sæterbesøg (A Mountain Vision). It is Bull's most famous composition and, again, was set to the Jørgen Moe poem "Sæartejentens sødag" (The Herdgirl's Sunday) it is the perhaps the perfect bookend to close what is a thoroughly delightful recording from Kristian Ruud and the Norwegian Radio Orchestra.
Video Quality
[Rating:5/5]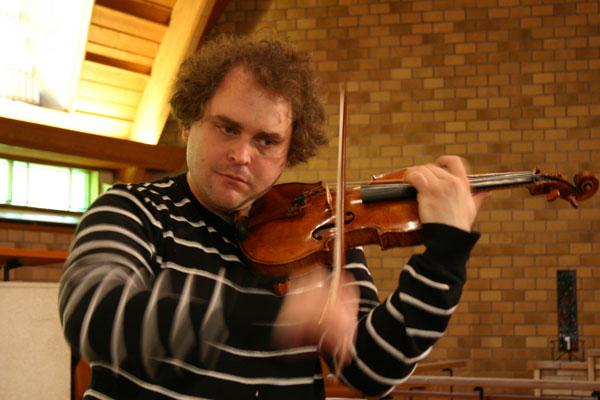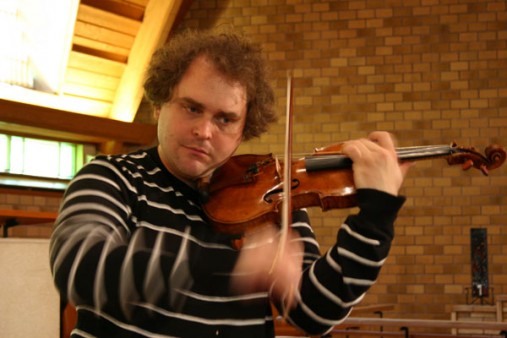 This release only utilizes menus for limited disc navigation functions.
Audio Quality
[Rating:5/5]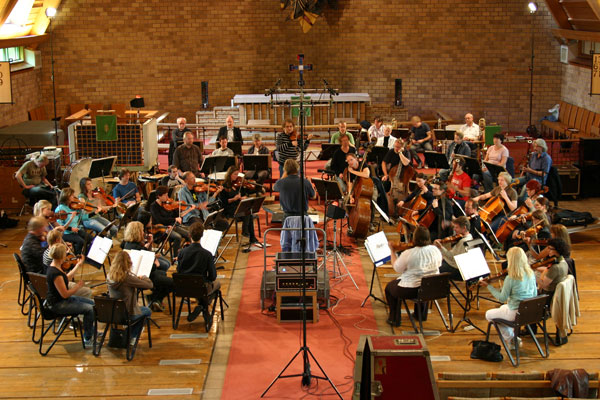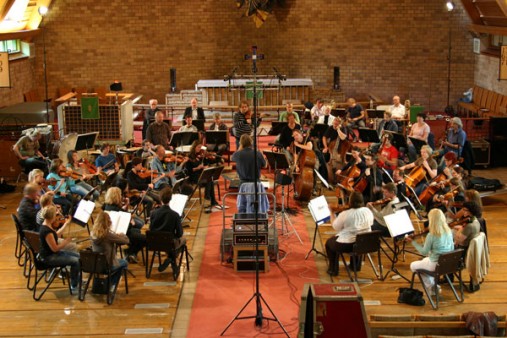 Before launching into an assessment of the audio quality of this recording, I feel it necessary to advise that due to the nature of the audio formats provided on this release, the best quality might not necessarily be available to you depending on the equipment you are using, so caveat emptor — buyer beware.
This disc is another in 2L's line of "Pure Audio" Blu-ray releases that allows the user to directly select the audio program by simply using the color-coded buttons on their Blu-ray player's remote control, thereby avoiding the necessity of menu navigation. In this instance, "Red" selects the DTS-HD Master Audio 5.1 (192kHz/24-bit) mix, "Green" selects the DTS-HD Master Audio 7.1 (96kHz/24-bit) program, and "Yellow" selects the LPCM 2.0 (192kHz/24-bit) option.
Neither of my stand-alone Blu-ray players (Panasonic DMP-BD80; Momitsu BDP-899) was able to decode the DTS-HD Master Audio multichannel programs properly and I know from experience that my Onkyo TX-SR805 AVR, even with its top-of-the-range Burr-Brown DACs and high-end DSPs cannot handle decoding multichannel DTS-HD or Dolby TrueHD at anything over 96/24, so bitstreaming was out. My only option to listen to the programming as intended was to utilize that Blu-ray playing super-machine, the PS3, which decoded and played back the 2L disc without a hitch.
No, onto the sound: what can I say? 2L continues to amaze with these recordings and they may just have handed us one of the best sounding classical releases of the year with the Ole Bull: Violin Concertos Pure Audio Blu-ray. From the opening salvo, the sound is clean, resonant and distinct. The 192/24 5.1 mix, recorded in 2L's "conductor" perspective, intricately captures the orchestral qualities and instrumental separation without being obtrusive. It is dynamic and clean without being overly "sweet." The violin has a clear presence at the front of the soundstage and its range is perfectly revealed against the orchestra.
The 96/24 7.1 mix is similar, with a slightly more surrounding ambience, but less believable high end. Otherwise, there won't be much of a difference noticeable to those who are not yet equipped for 7.1.
Never fear for those who prefer their sound from 2-channels only, the 192/24 LPCM mix does not disappoint either. Instrumental separation, depth, and dynamics are all well preserved here as well. The orchestral sections residing in the surrounds during the multichannel mixes are effortlessly incorporated into the stereo soundstage for a natural and believably wide field.
A note on the SACD:
There is an SACD included in the package as well with 2.0 DSD and Redbook and 5.1 DSD mixes. The SACD's DSD playback is equally as enjoyable as the Blu-ray, but slightly different. Both being sourced from the original DXD (352.8kHz/24-bit) recordings and quantized down to their inherent resolutions, the Blu-ray and SACD will obviously have some similarities, but there are also some differences.
Comparing the SACD playback from my Sony XA9000ES to the Blu-ray, I still have an overall preference for the DSD in this instance. The SACD seems to have a more pleasing, less edgy sound. The high frequencies do not grate as much and the ambience seems a little more relaxed. With that being said, I must also add that comparing these two formats is a challenge as it is really impossible to not get the DACs and DSPs involved in what you are actually hearing. For example, I noticed that, even with my Onkyo 805's superior time alignment functions allowing me more "dialed in" performance, I could not get the sound to be quite as balanced in playback as the Pure DSD time alignment, though less accurate by a degree, on the XA9000ES. In the end, with both of these obviously excellent high-resolution formats it may just come down to a matter of personal preference.
Supplemental Materials
[Rating:4/5]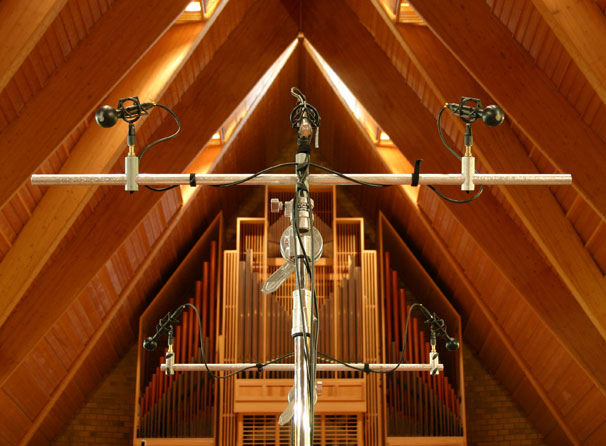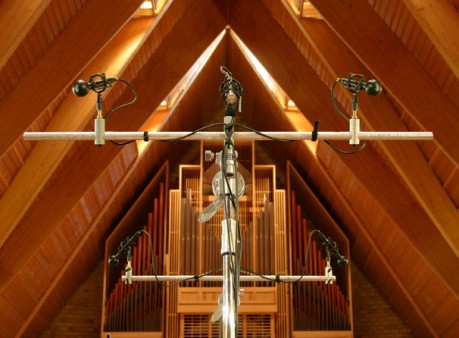 This 2L release is not only packaged together with a hybrid multichannel SACD (see above), it is also equipped with what is called mShuttle technology, which allows you to access the disc from your networked Blu-ray player to copy lossless FLAC (192/24), high-bitrate  .mp3, and .wav files directly from the disc to your Mac/PC in addition to downloading a digital version of the booklet and cover art.
The Definitive Word
Overall:
[Rating:5/5]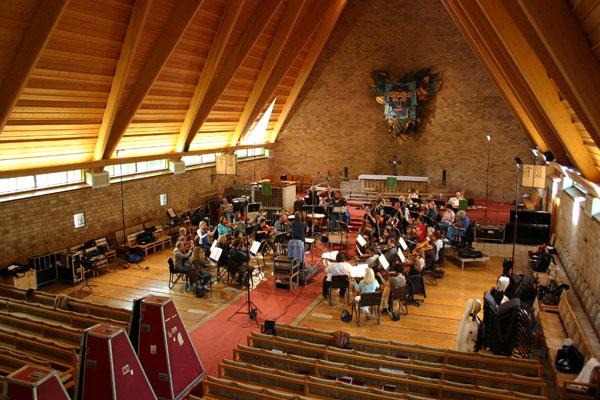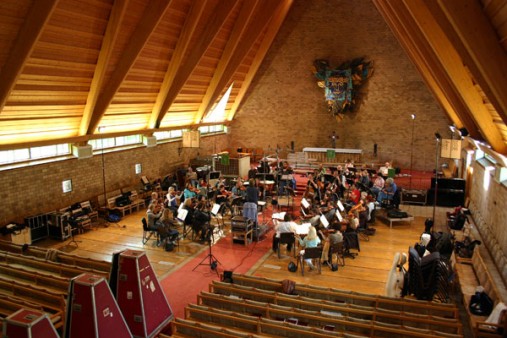 2L once again dive into their Norwegian heritage to deliver the world a dazzling disc full of marvelously recorded and beautiful music. If you are unfamiliar with the musical landscape of Ole Bull, then the superb play of the Norwegian Radio Orchestra under Ole Krisitan Ruud with Annar Follesø's violin will be a perfect guide. This is a highly recommended recording.