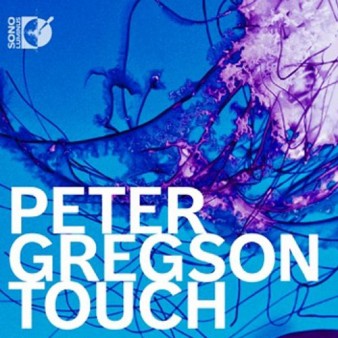 –
The Album
[Rating:4/5]
Cellist Peter Gregson is a contemporary composer/musician most definitely at the forefront of the new classical music scene.  Touch is Gregson's latest foray into  composition for cello and orchestra. Gregson describes his work in the following notes. "Composers are often asked what their music is about, especially with instrumental music such as this. To me, it sort of defeats the purpose and joy of listening to music….For me, this is the magic of music. Where it isn't objectively about something, it becomes amorphous, changing shape and purpose to fit the ear and mind of the listener. It has many lives and many meanings, none of them right and none of the wrong." This is, perhaps, one of the most illuminating statements that I have heard a composer make and it comes very close to describing the emotion of experiencing rather than analyzing what music is about. There are eight selections, listed below, of which the title piece is the longest.
Found: 6:02
Time: 5:06
Cycle: 5:05
Chorale: 4:56
Held: 5:01
Touch: 10:13
Turn: 7:01
Lost: 6:05
Moods shift significantly from one work to another— a frenetic ticking pace in Time, a lush, romantic vista in Cycle. Throughout,  the cello, the stringed analogue to the human voice, sings the various airs bestowed upon it by the composer.  On several tracks, current members of the avant-garde chamber group Inscape (American Aggregate, Sprung Rhythm) provide the additional background strings. A gaggle of synthesizers complete the package: Minimoog Voyager, Moog Sub Phatty, Sequential Circuits Pro-One, and Polivoks. The integration of both new and old music sources is pure genius and produces pieces that will take listeners on emotional journeys that are both reaffirming and profoundly moving.  In our present day and age, it is truly rare to hear a musical voice that is on the one hand so "touching" and on the other so apropos for those of us who are trying to cope with angst of the new millennium.
Audio Quality
[Rating:4.5/5]
This composition was purposed for 9.1 Auro-3D listening (unfortunately a format that my system cannot manage).  Listening to the versions that I could address in my current system, the 5.1 DTS-HD Master Audio and 2.0 LPCM, I reveled in the sound that issued from my speakers. For those lucky few with Auro-3D systems, if the 5.1 DTS-HD Master Audio surround track is any indication, you are in for a special treat. For the rest of us mere mortals, there is still much to enjoy in the "standard" format options.
Supplemental Materials
[Rating:4/5]
A superb Red Book CD is included. The mShuttle app allows the download of FLAC, WAV, and mp3 versions for listening on your computer. The booklet is relatively sparse by Sono Luminus standards, featuring some remarks by the composer and recording credits.
The Definitive Word
Overall:
[Rating:4.5/5]
It is refreshing to hear a new voice on the contemporary classical music scene that speaks so directly to us. Peter Gregson, a 28 year-old millenial, brings something so vital to listeners that his voice simply must be heard. Yes, beautiful music is still being created and this Sono Luminus disc brings it our way. I am not just overcome by this disc, I know that it will be in my car, my iPod, and every place in which I can address music for the foreseeable future. Highest recommendation.