–
The Film
[Rating:3/5]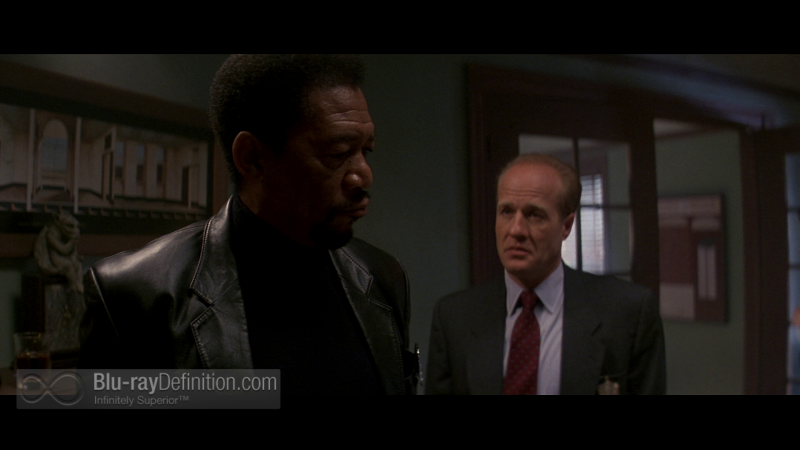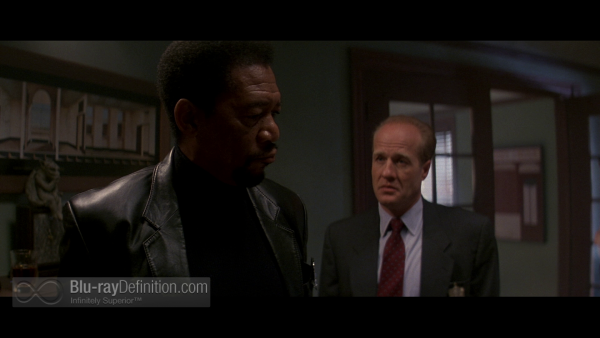 This 1997 crime thriller, adapted from the 1995 novel by James Patterson, stars Morgan Freeman as Washington, D.C. forensic psychologist Alex Cross who's drawn into the investigation of a serial killer in Durham, North Carolina, after his niece is abducted.

There's a serial killer hunting the grounds of a Southern University in Durham, North Carolina who likes to collect talented and intelligent women. After his niece is abducted, Washington, D.C. Forensic psychologist Alex Cross, himself a famous published writer, follows the trail to Durham where where eight young women have been reported missing. The local police (Cary Elwes and Alex McArthur) find some bodies and the killer's calling card, his signature "Casanova" left behind at the crime scene. Then a local, highly skilled surgeon, Kate McTiernan (Ashley Judd), is abducted from her home by Casanova. He takes her to an underground lair where he is holding several other young, talented women and forcing them to do his bidding. But Kate, thanks to her cunning and training in kick boxing, manages to escape to the outside woods and, after a dive off a cliff into an ice cold river, gets away to safety. Kate then becomes a part of Cross' team to catch the killer, and the trail surprisingly leads all the way across the country to Los Angeles and another serial killer known as "The Gentleman Caller." It now seems like there are two killers who may be working in tandem and competing with each other. Could it be possible? And can Alex Cross and Kate catch them both?
Kiss the Girls is actually a quite pleasing and nail biting thriller with taught editing and firm direction from Gary Fleder. The mystery is kept alive rather well through three acts and the two leads, Freeman and Judd, work very well together with the material. Kiss the Girls is stylish and slick in that '90s sort of way. It is right up there with films like Patriot Games, for instance, as far as production goes. It has all the earmarks of a well done crime thriller of the era.
Where the film does break down is in the very campy, almost B-movie ending involving the ultimate reveal of the villains and how they are rounded up. It seems very out of step with the level of quality the rest of the film conveys.

Video Quality
[Rating:4/5]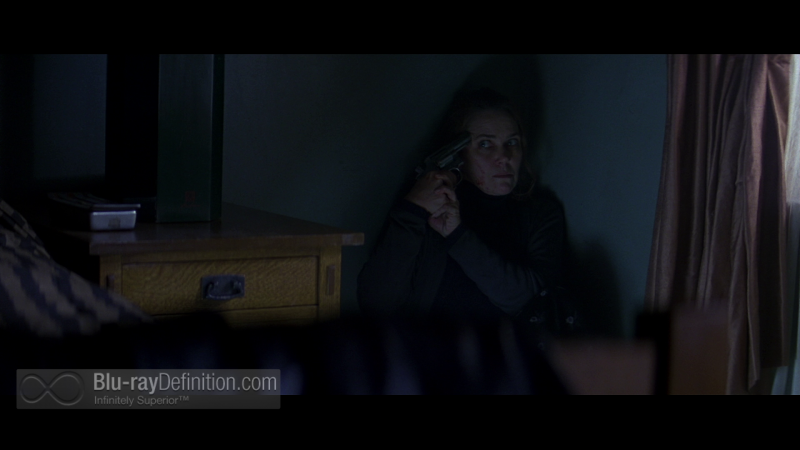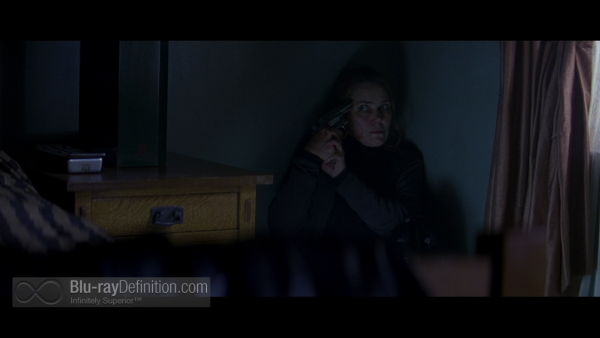 Kiss the Girls was shot on fast speed Eastman EXR 500T 5298 35mm film stock with Panavision Panaflex Gold II cameras using Panavision Primo and E-Series lenses. The film arrives on Blu-ray from Warner in an AVC 1080p encodement that looks very good given its nearly twenty-year-old vintage. There's an organic layer of grain that can look just a little bit heightened, but always natural and never distracting or overwhelming. Contrast is good and darks look inky with only some slight hints of washout in some areas. Colors are natural, especially flesh tones, and we get good balance and extension in the shadows with only the slightest bit of crush.

Audio Quality
[Rating:4/5]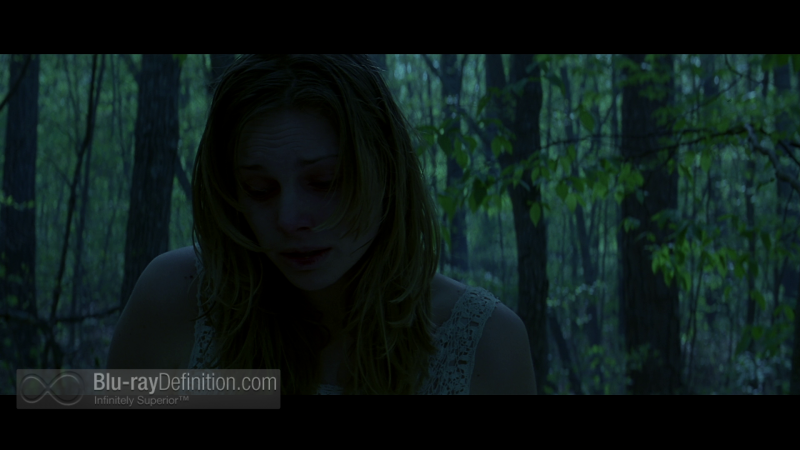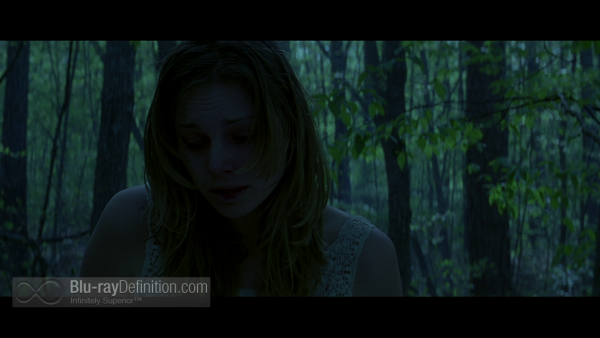 Kiss the Girls has a very atmospheric lossless DTS-HD Master Audio 5.1 (48kHz/24-bit) soundtrack that picks up lots of little sounds and is very well balanced between the main sounds and the atmospherics like the sounds of cars driving by, breezes through trees, general noises, footsteps. The dialogue is clear and the score from Mark Isham also plays through with a lot of air and natural dynamics.

Supplemental Materials
[Rating:0/5]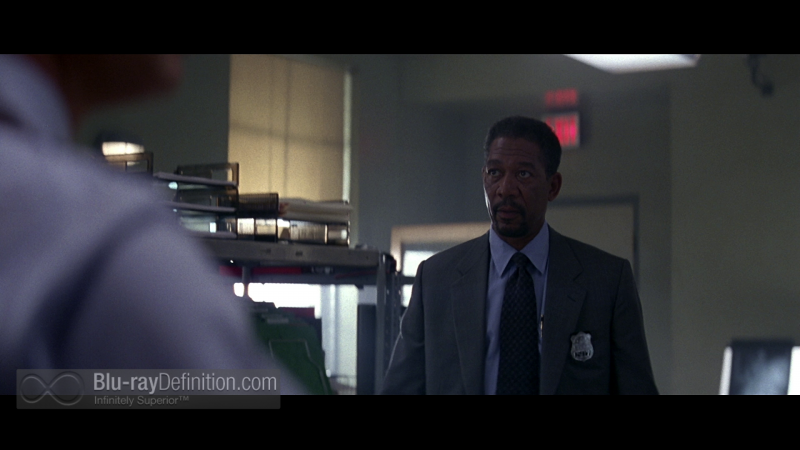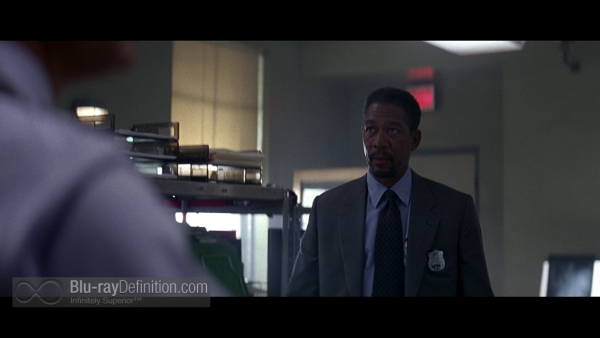 This is a completely barebones release with no on disc extras, no included DVD, and no digital copy, not even a trailer.

The Definitive Word
Overall:
[Rating:3.5/5]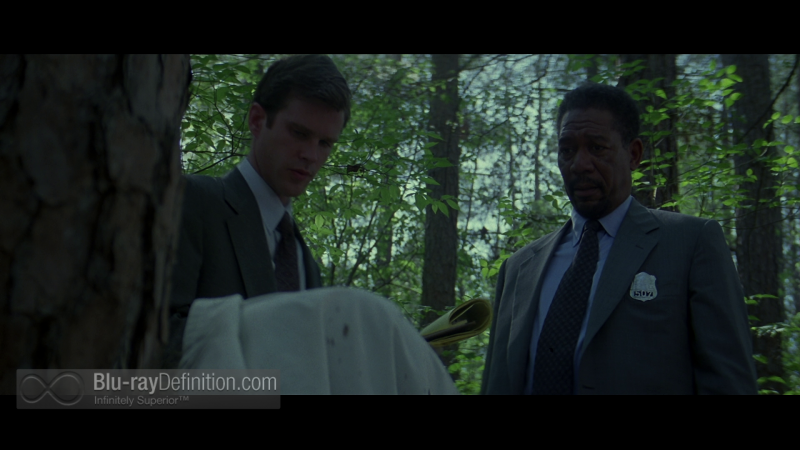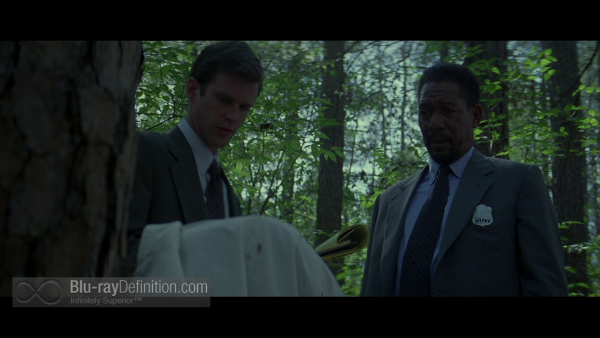 Kiss the Girls is a satisfying mid-90s thriller featuring a strong performance from Ashley Judd and good direction by Gary Fleder. It's not without its flaws, but in a pinch it makes for really good popcorn entertainment.

Additional Screen Captures