Mouse-over Cover Art for Details –

The Film
[Rating:2.5/5]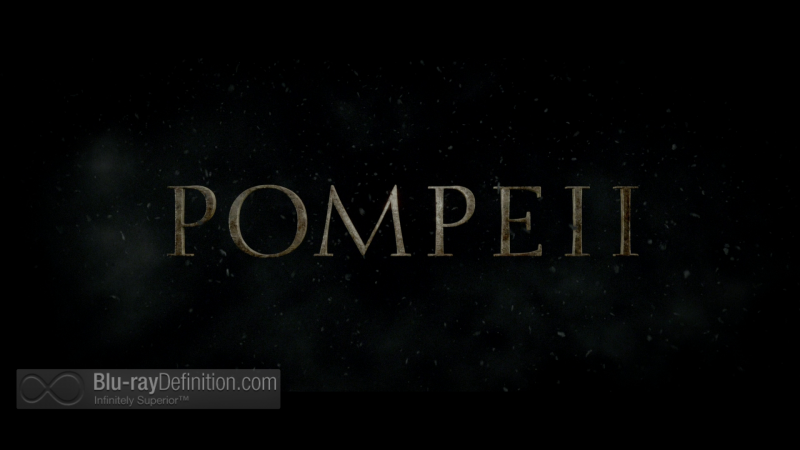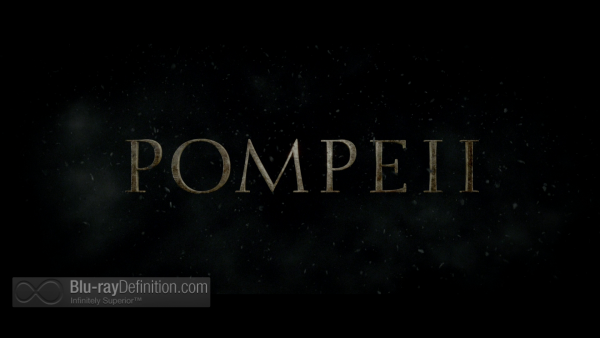 The main thing a disaster film like Pompeii where everyone already knows the ending needs to do is to create a credible enough story to hold an audience's attention until the inevitable conclusion. Director Paul W.S. Anderson, who revels in over-the-top films like these, usually starring his wife Milla Jovovich, manages to do just that, barely, working from a screenplay by Janet Scott Batchler, Lee Batchler, and Michael Robert Johnson.
It's a tale of forbidden love between a slave-turned gladiator named Milo "The Celt" (Kit Harington; TV's Game of Thrones) and a rich merchant's daughter named Cassia (Emily Browning), set against the backdrop of a rumbling Mt. Vesuvius in 79 AD. The unlikely lovers find themselves tormented by a nefarious Roman senator Severus (Kiefer Sutherland) who wants to make Cassia his bride at all costs and wipe out his perceived competition, that being the slave gladiator Milo. As Milo and his rival turned close ally Atticus (Adewale Akinnuoye-Agbaje; TV's LOST), square off against an onslaught of opponents in Pompeii's arena, facing what is sure to be certain doom, the Fates have their way with all in Pompeii, unleashing the wrath of the mountain on the city. Yet, even as disaster strikes, Severus is determined to steal away Cassia, forcing Milo to have to save her from both his evil clutches and the city's destruction.
A hodgepodge of disaster movies and big screen action films we've seen before, mainly Titanic and Gladiator, Pompeii trips over itself on numerous occasions. The love story is overwrought to be sure, and Kiefer Sutherland hams it up far too much as Severus. Meanwhile, Kit Harington, no doubt a casting decision aimed squarely at the younger female viewing audiences, is basically playing the same character he plays on Game of Thrones, Jon Snow, only with a slightly different costume. One could say that the only thing that saves Pompeii is Vesuvius finally erupting, but even that is handled in such a heavy-handed manner that it reaches the point of being ridiculous. Massive amounts of CGI effects rain down a firestorm on the city with fireballs, ashes, earthquakes and a tsunami, until we reach the predictable final scene, meant to be a tear-jerker. No one can accuse Paul W.S. Anderson of having any restraint, especially not after watching Pompeii.
Video Quality
2D HD: [Rating:4.5/5]
3D Effect: [Rating:3.5/5]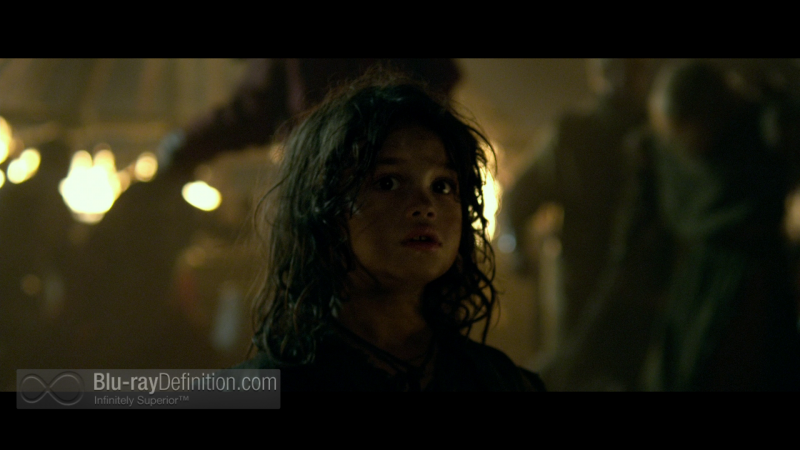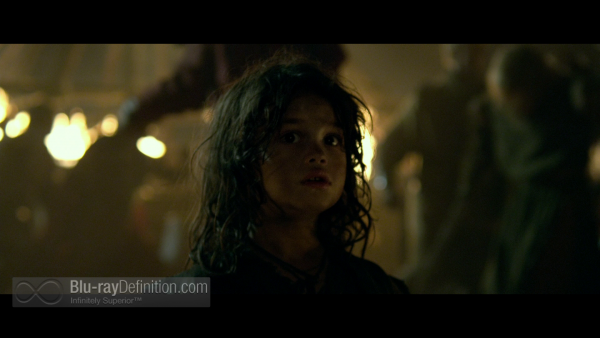 Pompeii is in fact an original 3D production shot on the Red Epic, and the 3D looks good, but most of the time it's a timid production with a subtlety to the depth of field, almost wanting to flatten out. Ironic given the over-the-top nature of the film. There are a few moments where the 3D really stands out, such as aerial pans over the arena and the spectacular final act where Vesuvius finally blows. Some debris does fly out at you, and you will find yourself flinching. For most of the film, however, the quite competent 2D transfer, in AVC 1080p will do quite nicely, and will even provide a little more detail and nuance.
Audio Quality
[Rating:5/5]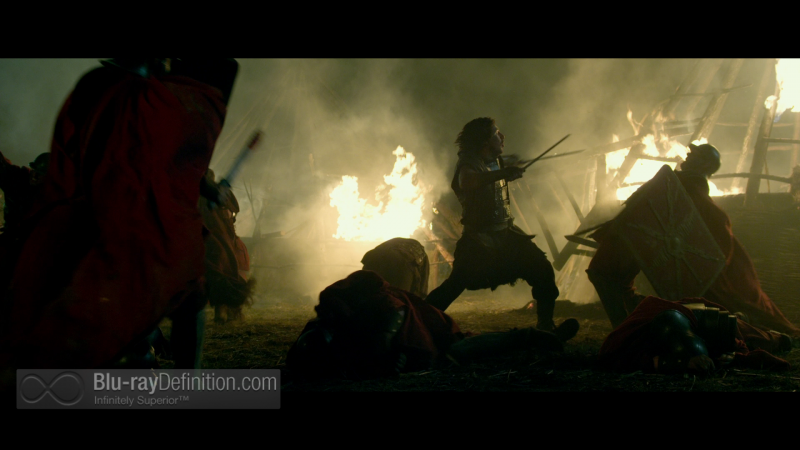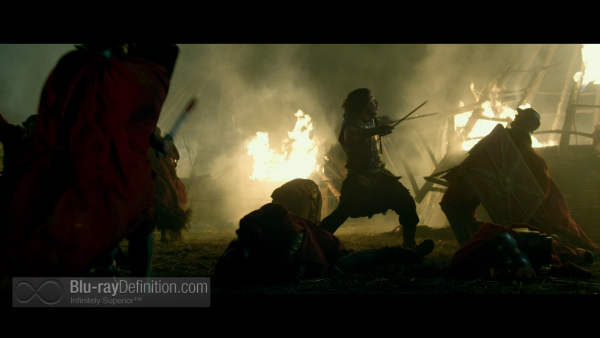 You go into Pompeii knowing that you're going to be assaulted with sights and sounds, and the English DTS-HD Master Audio 5.1 soundtrack (surprised it isn't given a 7.1 mix) doesn't disappoint. The opening scenes on the battlefield already surround you in the clash of swords and the thwack of punches and kicks. It doesn't ever let up, apart from the few moments where the scenes call for a little more dialogue. By the time we get to the finale, well, you can just guess as to the manner of thunderous bass, explosions from everywhere, stampeding crowds and galloping horses.
Supplemental Materials
[Rating:2.5/5]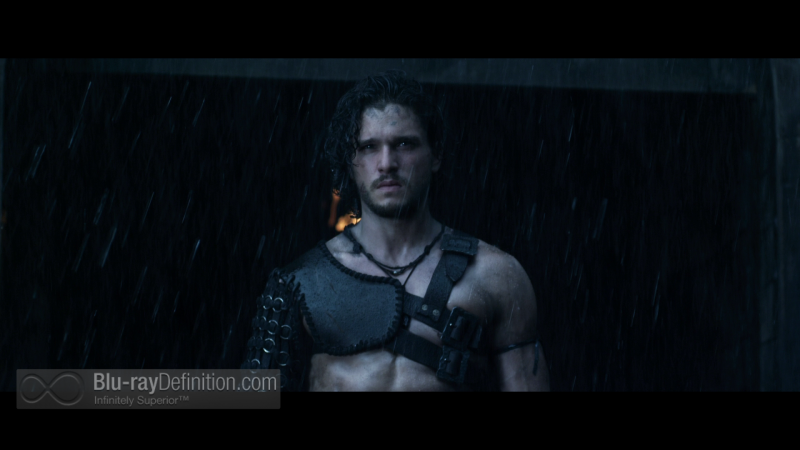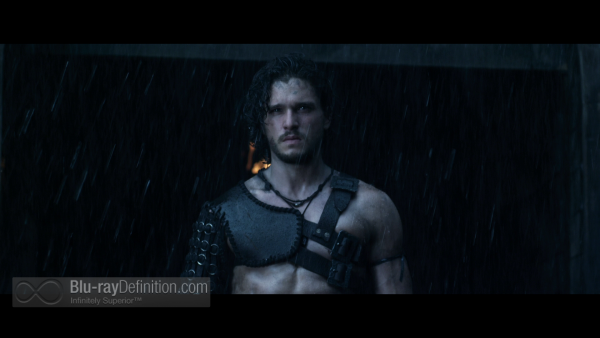 All supplements appear only on the Blu-ray 2D disc, except the commentary, which is on both discs.
Blu-ray & Blu-ray 3D Discs
Digital HD UltraViolet
Filmmakers' Commentary
Deleted & Alternate Scenes (2.35:1; 1080p/24; 00:23:32):

Slave Convoy
Mother & Daughter Chat
Journey to the Temple
Milo Keeps an Eye on Atticus
Bathtime
Freedom
Proculus is Suspicious of Severus
Felix has Disappeared
Gladiator Inspection
A Deal is Struck
Cassia Sees Milo
Aurelia Questions Ariadne
Crows
Birds of Ill Omen
Strigana's Warning
Corvus Asks for Cassia's Hand in Marriage
Corvus Lectures Cassia
Severus Threatens Corvus
Love in the Debris
Milo Fights Corvus' Soldiers

The Assembly (1.78:1; 1080p/24; 00:07:14) – A look at bringing together the cast of Pompeii includes some interview clips with the cast members and the director.
The Journey (1.78:1; 1080p/24; 00:07:42) – A look behind the scenes at some of the locations and a discussion of the historical sights of Pompeii include its production design work and CGI effects.
The Costume Shop (1.78:1; 1080p/24; 00:06:52) – Researching the look and dressing the cast of Pompeii.
The Volcanic Eruption (1.78:1; 1080p/24; 00:07:06) – A rather self-explanatory featurette finds the director amongst others discussing bringing the key disaster to the big screen.
The Gladiators (1.78:1; 1080p/24; 00:06:23) – Coordinating the fights and stunts in the film's gladiator scenes.
Pompeii: Buried in Time (1.78:1; 1080p/24; 00:24:06) – The cast and crew offer their thoughts on the history and mythos of Pompeii.
The Definitive Word
Overall:
[Rating:3.5/5]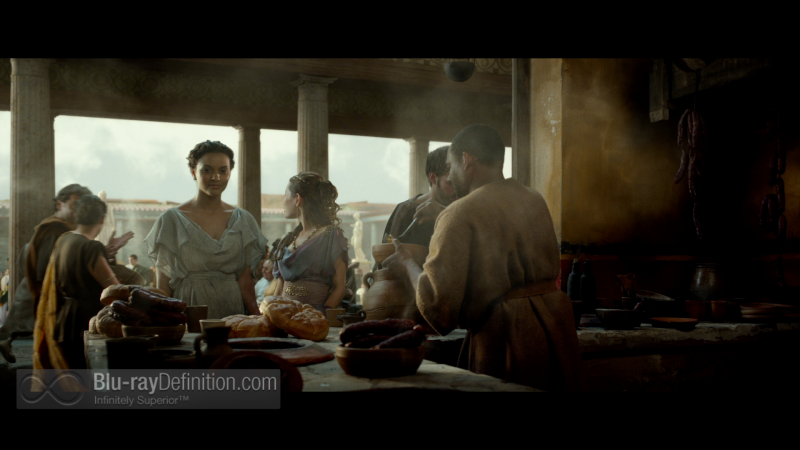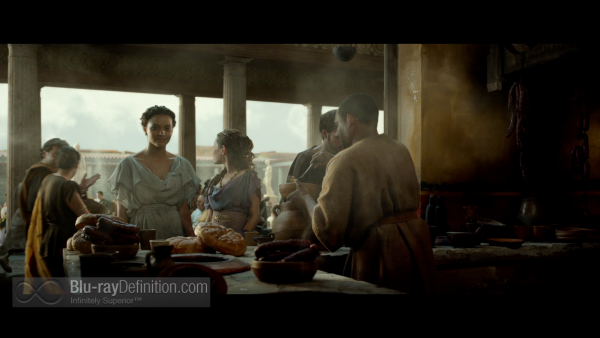 Even as it is rife with overindulgence, Pompeii somehow manages to serve its purpose as a brain dead popcorn movie that allows you to sit back and go along for the ride. It's campy (especially Sutherland's performance), it's larger than life, and it overwhelms you with digital effects. It's not like you don't know what you're in for going into it.
Additional Screen Captures
[amazon-product]B00J11U4T6[/amazon-product]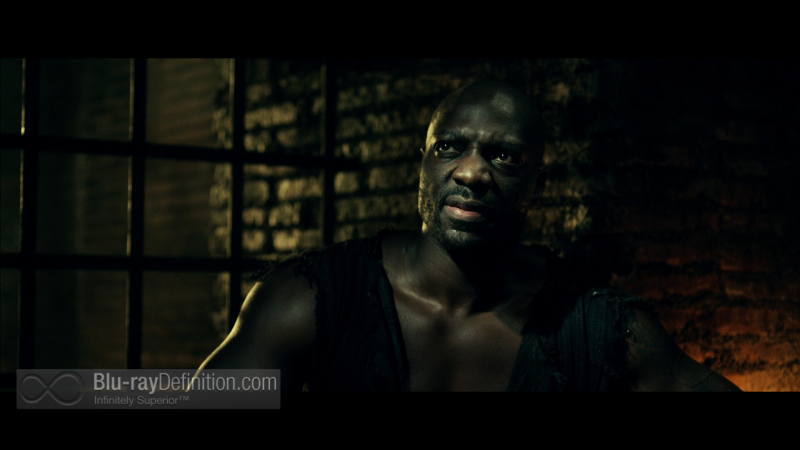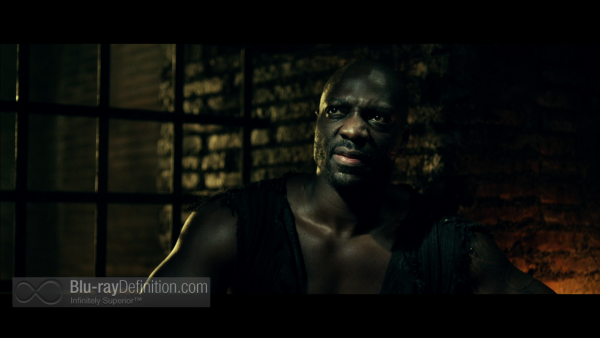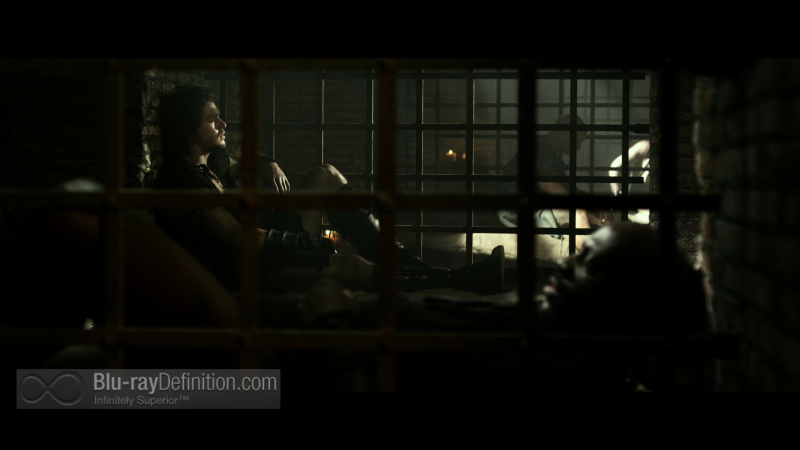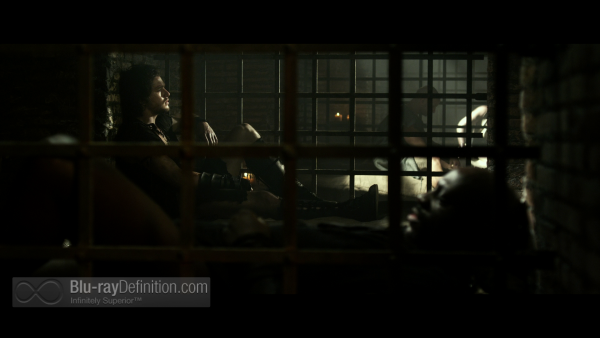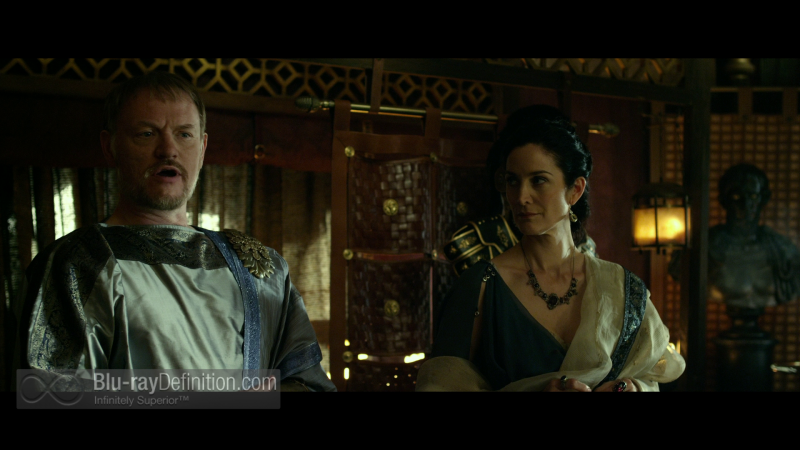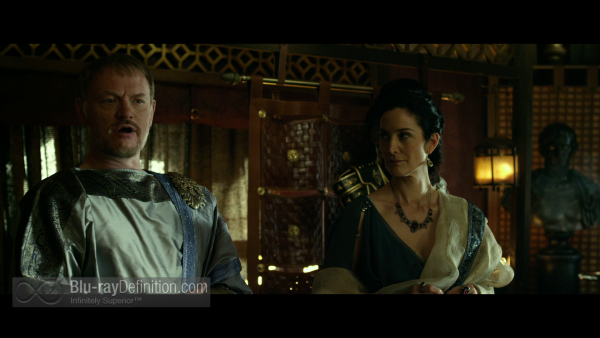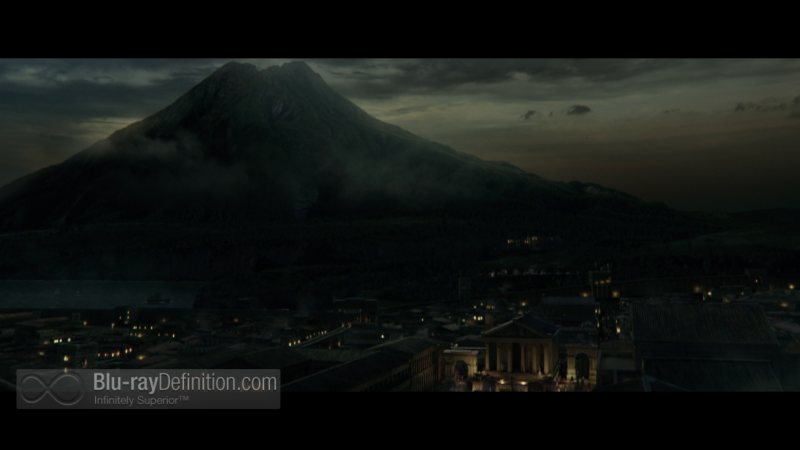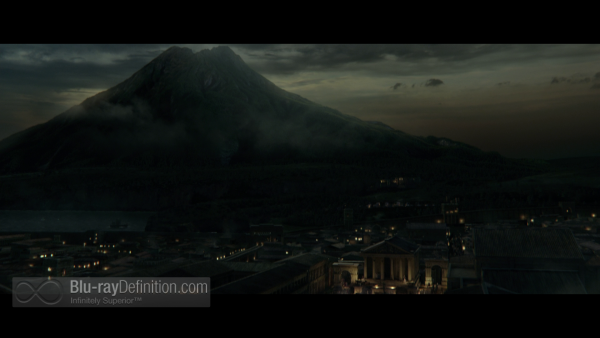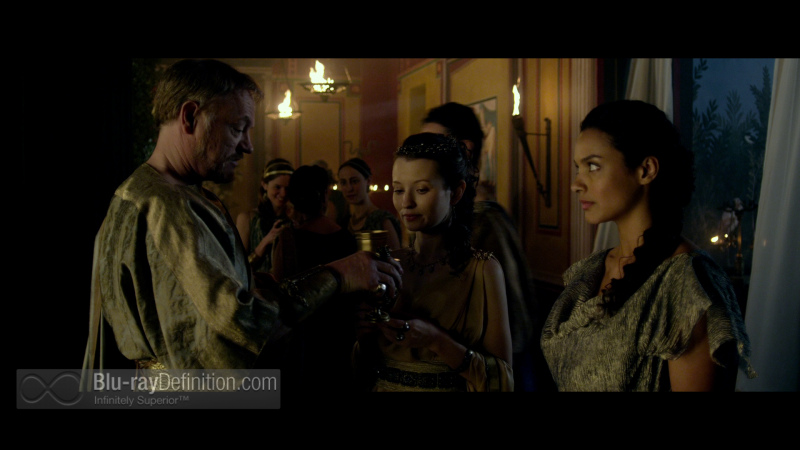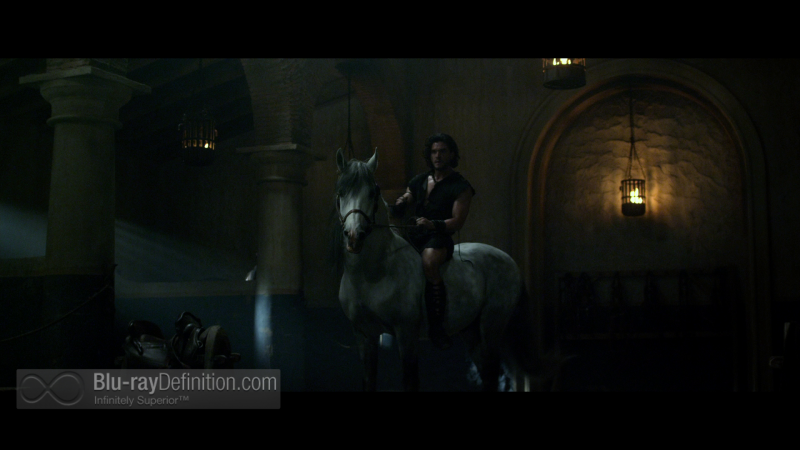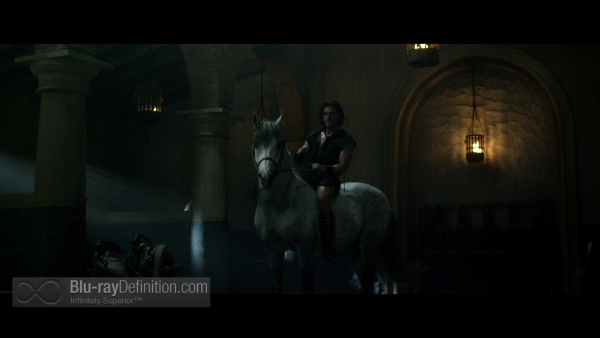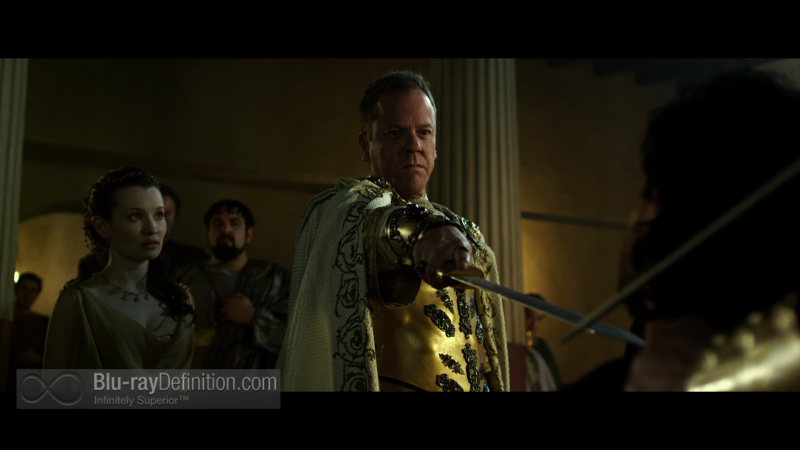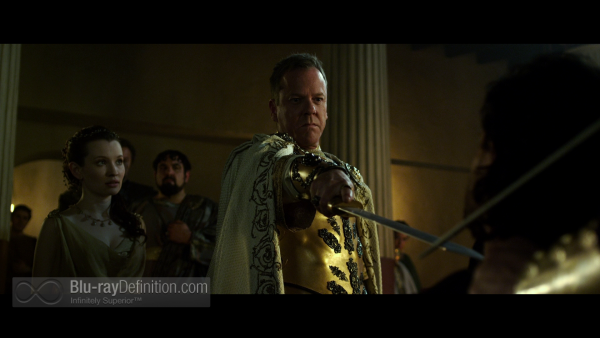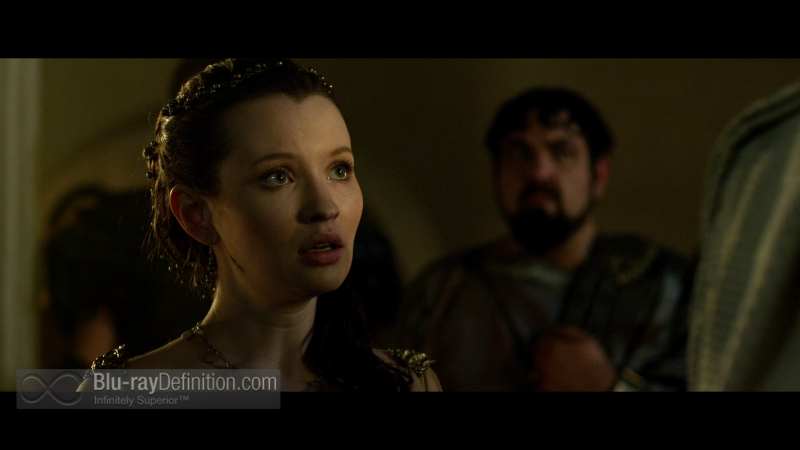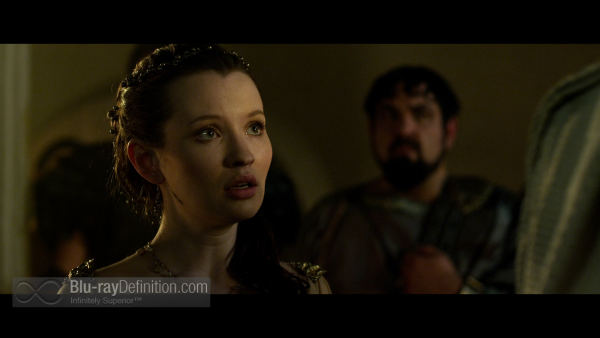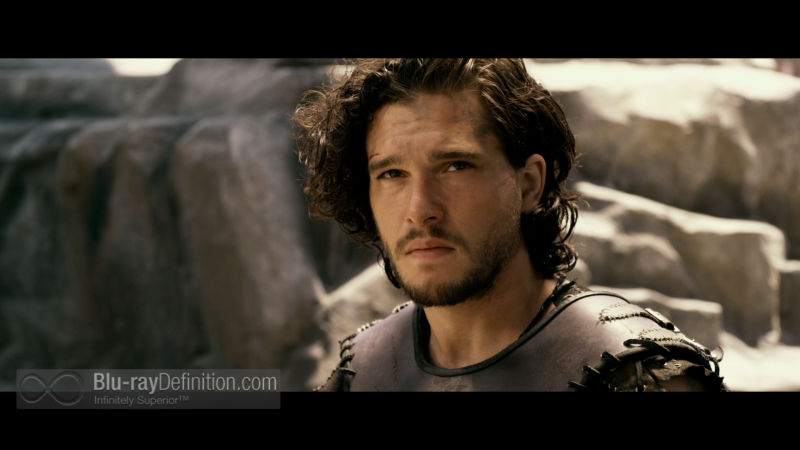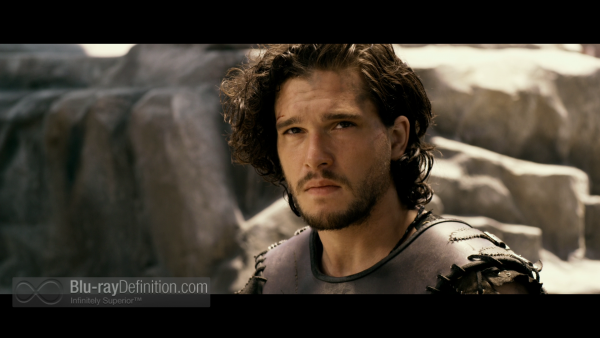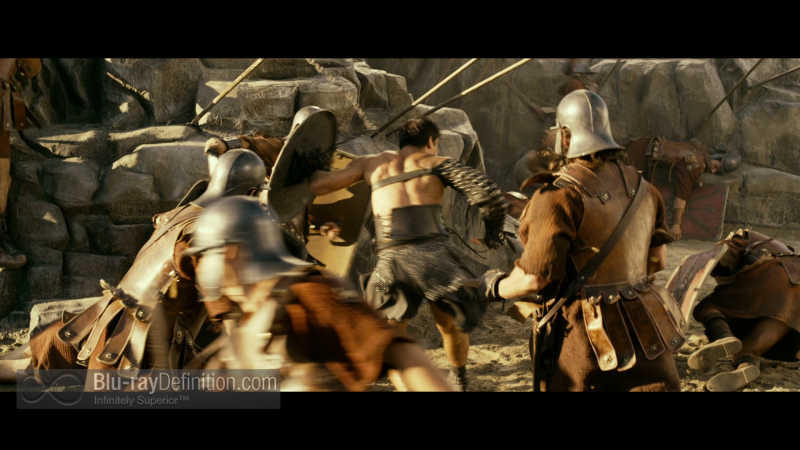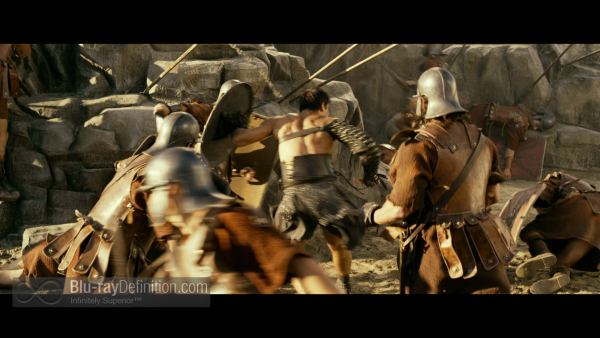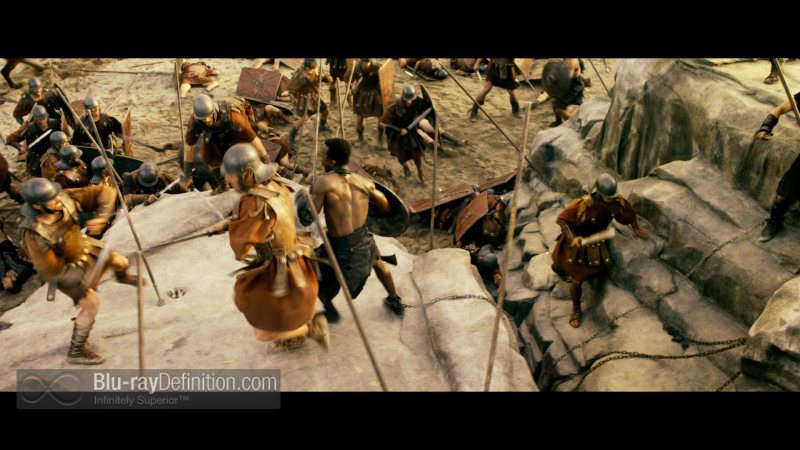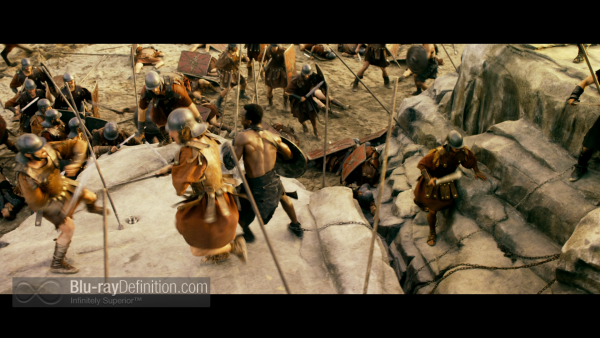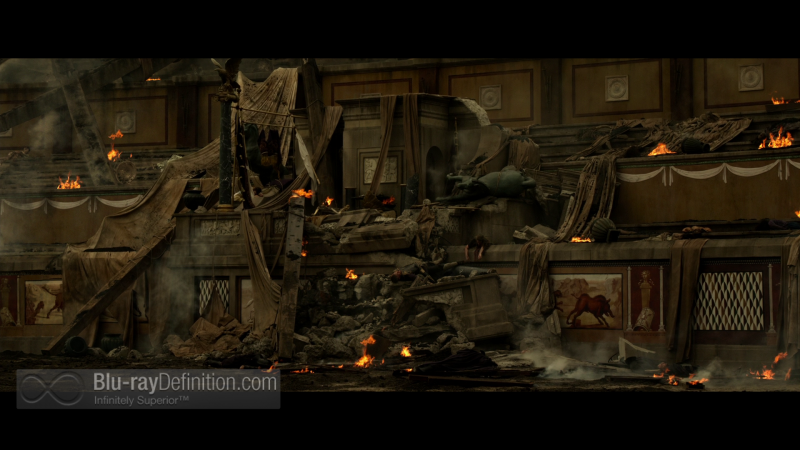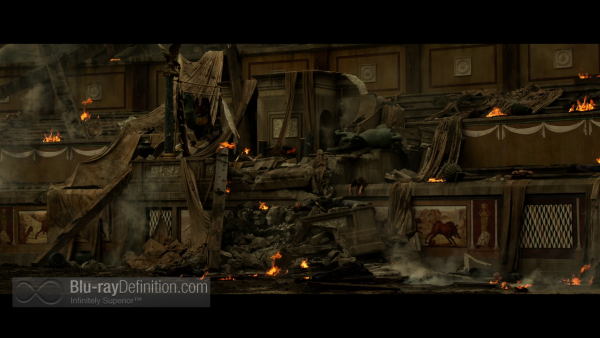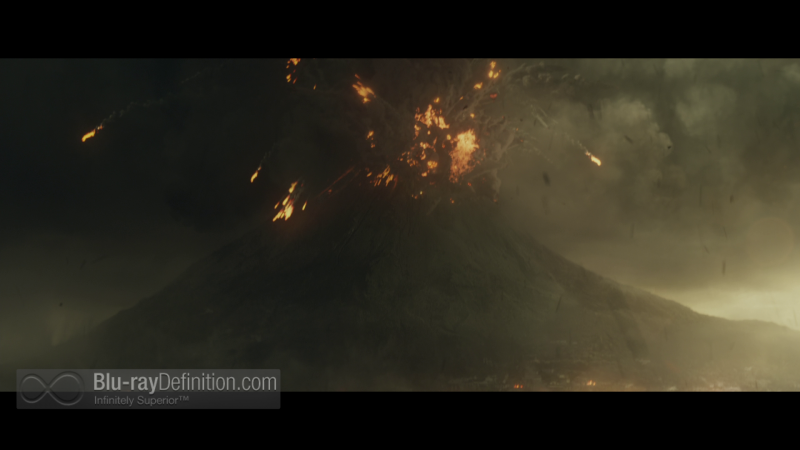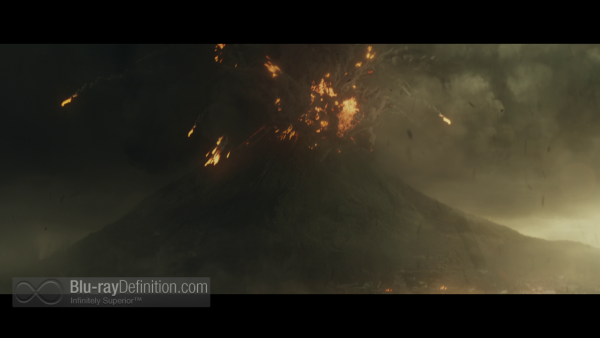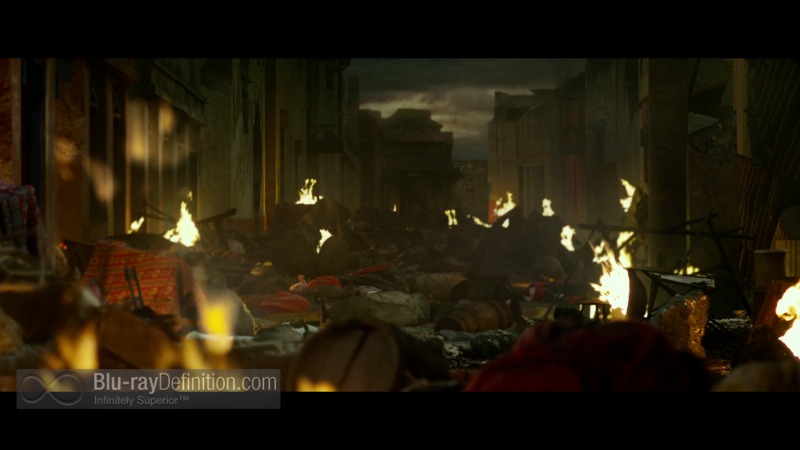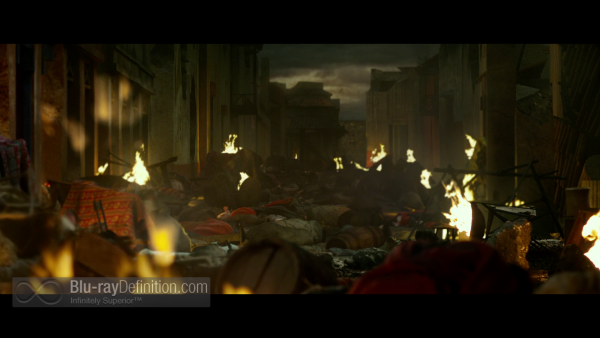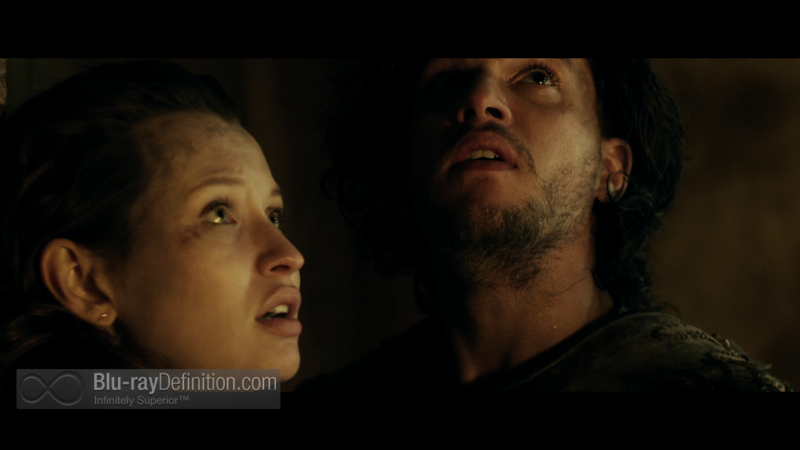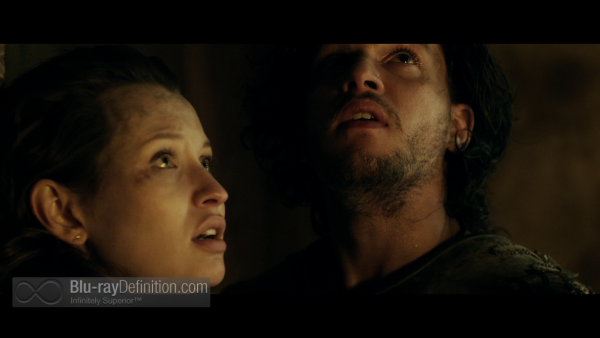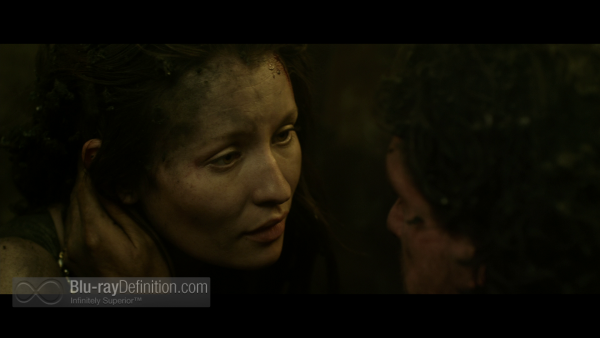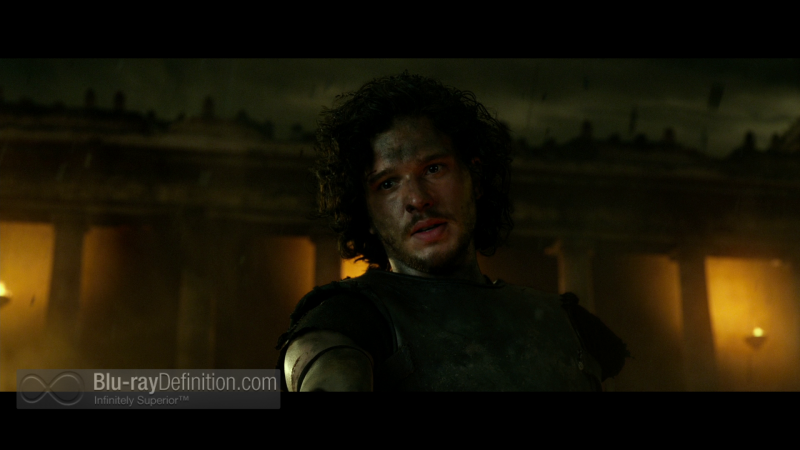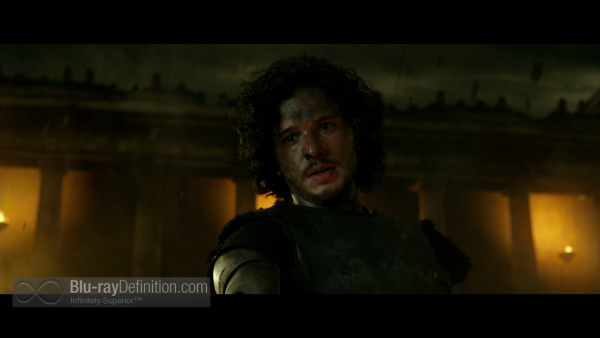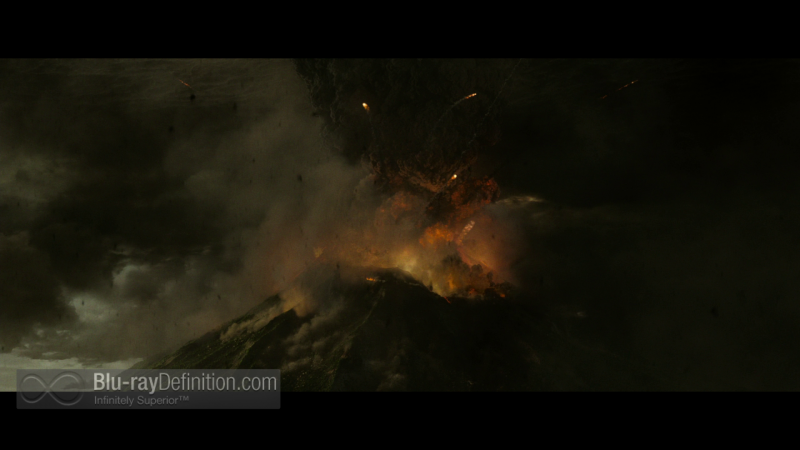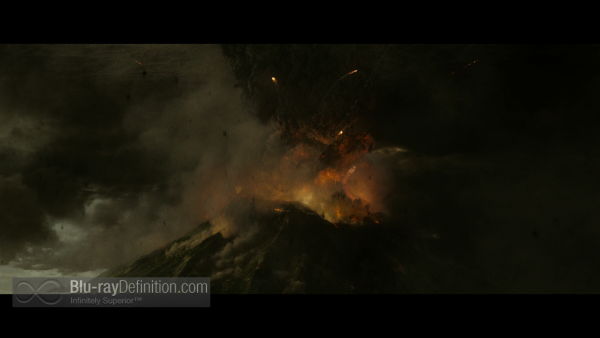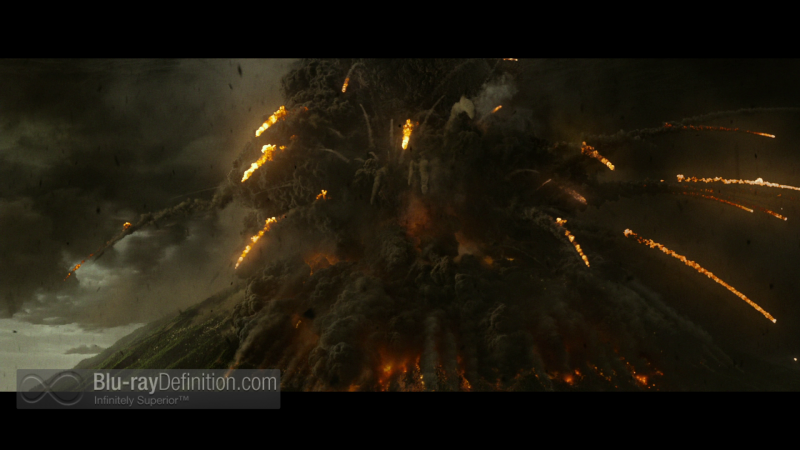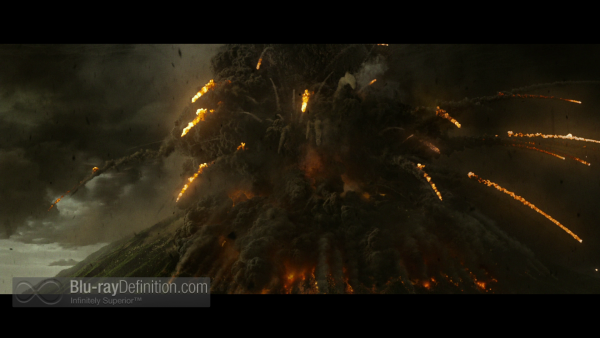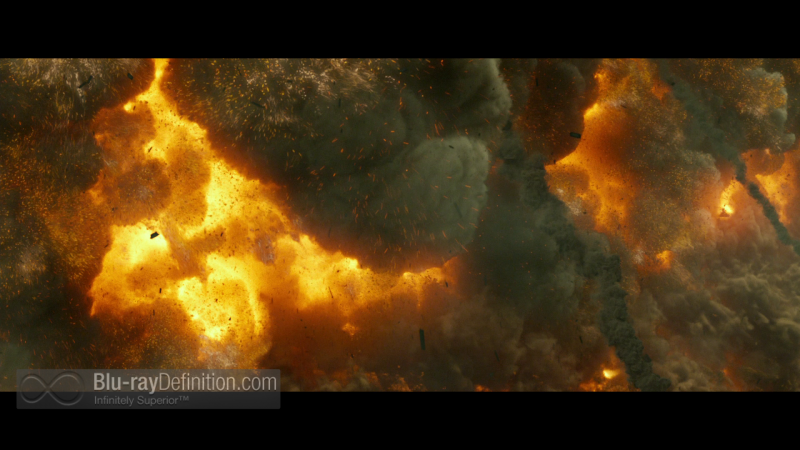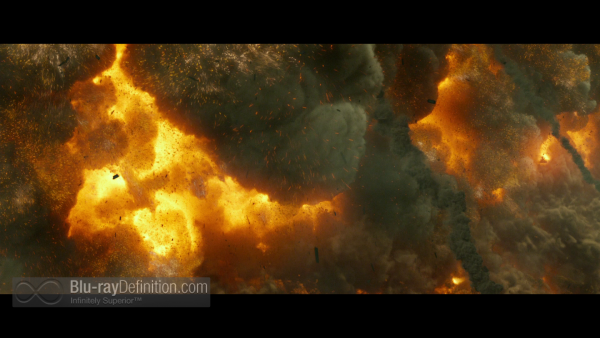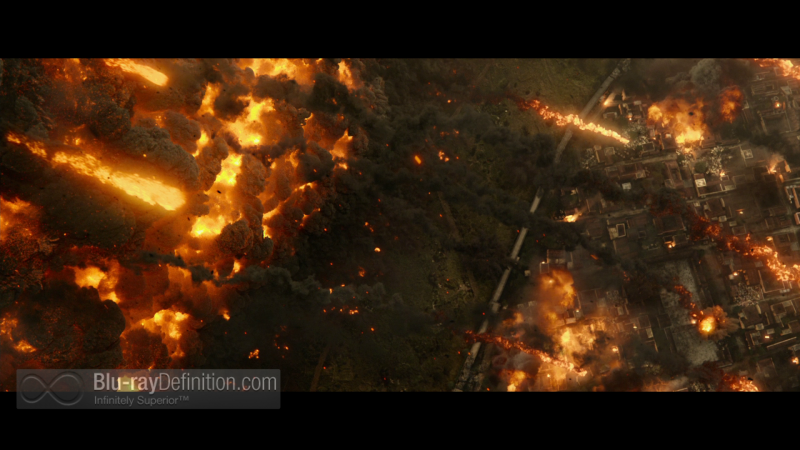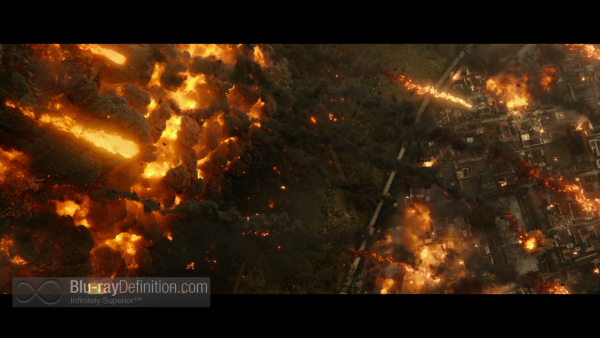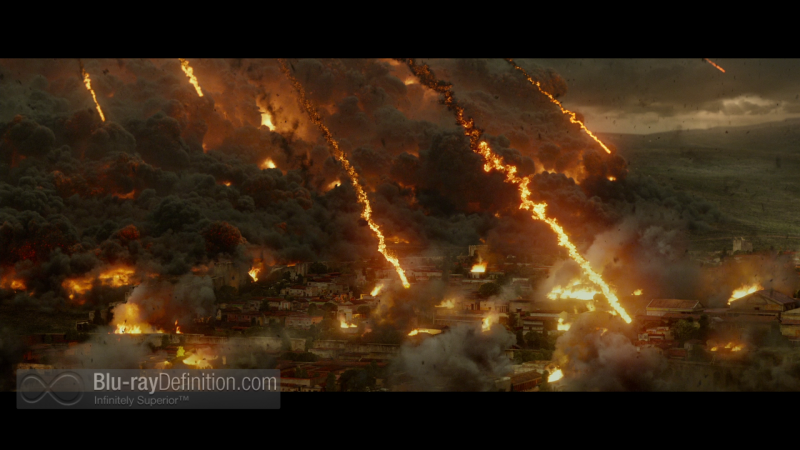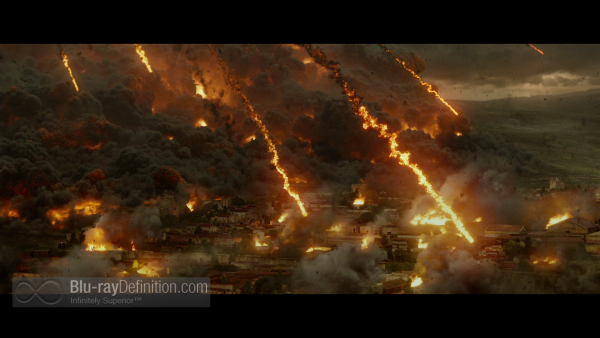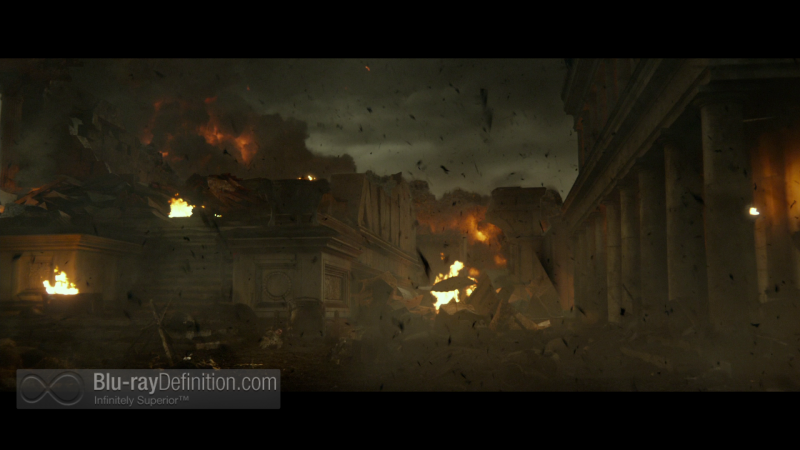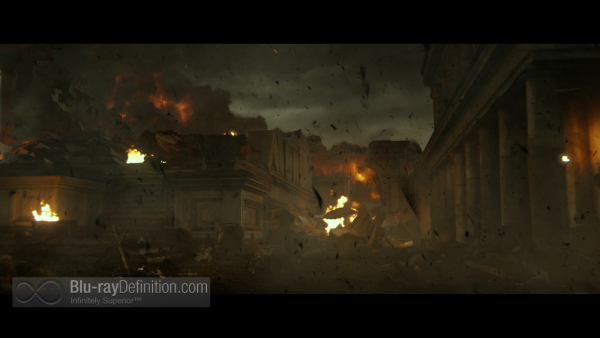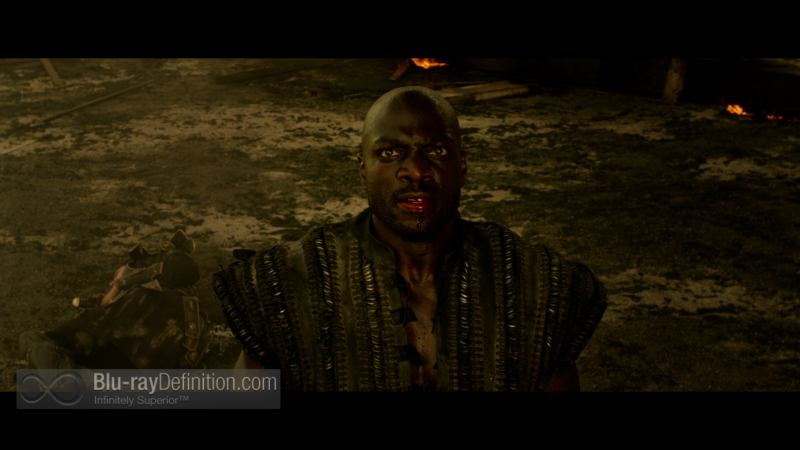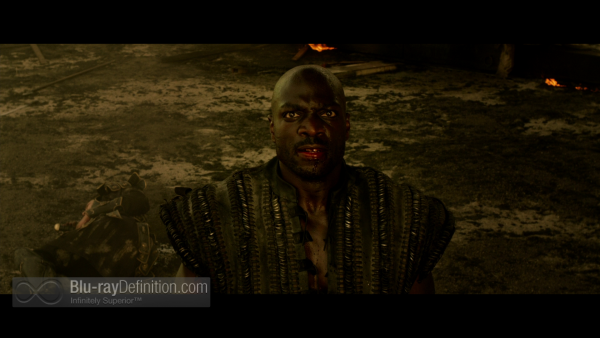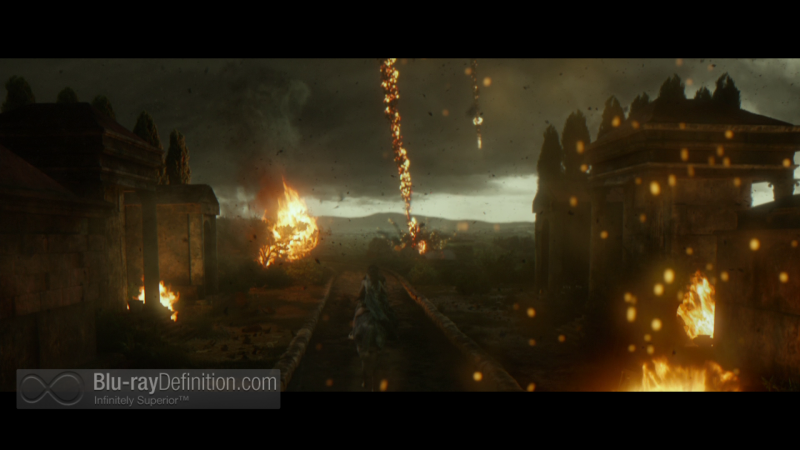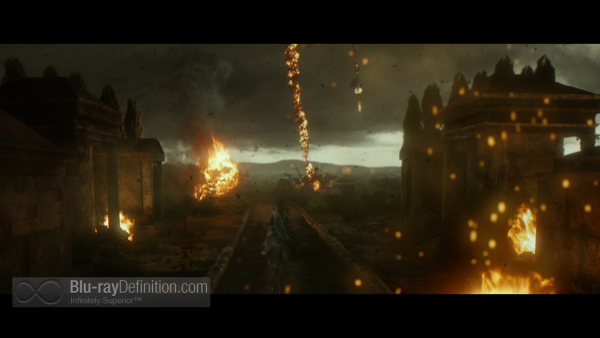 [amazon-product]B00J11U4T6[/amazon-product]