Early Life
Musical icon Prince touched the lives of millions of people across the world with his incredible musical talent with a variety of instruments, unique and versatile vocal range and style, inspiring original songs, and collaborations with various other talented musicians.
Prince was born in Minneapolis on June 7, 1958 as Prince Rogers Nelson. Prince has stated that, during his childhood, he suffered from many medical ailments. He was epileptic and frequently suffered seizures from a very young age. However, his medical struggles did not stop him from beginning to develop his musical talents throughout his childhood.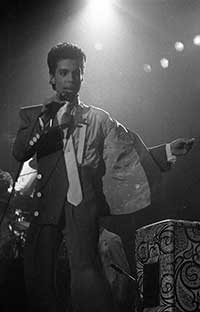 The roots of Prince's astonishing musical talent are not unfounded; he was born into a very musically oriented family. Prince's father was a pianist and songwriter actively involved in a jazz band; his mother was a jazz singer. Both of his parents encouraged their son's musical involvement and talents during his childhood and beyond; they were excited about his budding musical promise and tried to help him develop his skills as well as they could. Prince's family lived in poverty throughout his youth. As he grew up, Prince used music as a creative outlet to release the bitterness and frustration he felt about his family's financial situation.
Prince did not wait long before he began creating his own music for which he would eventually gain fame during his later life. His first song was called "Funk Machine," and he wrote it using his father's piano when he was only seven years old. Throughout elementary and middle school, Prince continued to hone his musical skills and write his own music. During high school, he formed a band with his cousin and a friend. The three boys named the band Grand Central, although they eventually changed its title to Champagne, and performed at local events in their community, including various parties and clubs. Prince contributed to the band by playing piano and guitar. Although Grand Central began as a cover band, they eventually branched out and began playing and performing their own music.
Albums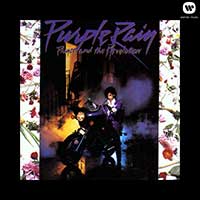 Prince's first album, titled For You, debuted on April 7, 1978 when Prince was only nineteen years old. The instrumental backing on the album featured a variety of instruments. Amazingly, Prince played all the instruments in the songs on his début album, totaling the amount of instruments he has mastered at a minimum of twenty-seven.
Purple Rain, which was released in 1984, is considered Prince's most popular album. The songs on the album are an excellent representation of Prince's Minneapolis music style as well as an encapsulation of mid-1980s culture and society.
Other popular albums which Prince wrote and recorded are 1999, which was not released in 1999 but rather in 1982, Prince, a self-titled album which was released in 1979, Sign O' the Times, which was released in 1987, and The Very Best of Prince, which was released in 2001. Immediately following Prince's death, The Very Best of Prince quickly rose toward number one on the Billboard 200 music chart.
Collaborations
In addition to writing his own hit songs, Prince was also a songwriter who contributed to the popular albums of many other musicians. He wrote for Madonna, Chaka Khan, and Cyndi Lauper; he also wrote Nothing Compares 2 U, a ballad sung and popularized by Sinead O'Connor.
Furthermore, Prince created musical collaborations with many other popular artists. He participated in collaborations with Sheena Easton, Stevie Nicks, Madonna, Cyndi Lauper, Chaka Khan, Kate Bush, Patti LaBelle, The Time, Vanity 6, and The New Power Generation, as well as many other singers and bands.
Vocal and Music Style
Prince is often recognized for his enchantingly versatile vocal talents as well as the unique style of his music. His vocal range spanned from very low notes to high falsetto tones that he hit perfectly throughout many of his songs. In fact, one of Prince's unreleased albums includes eight songs he recorded in 1985 under the female pseudonym Camille. Within the songs in the album, Prince used his falsetto talents as well as slight editing to make his voice mimic that of a woman.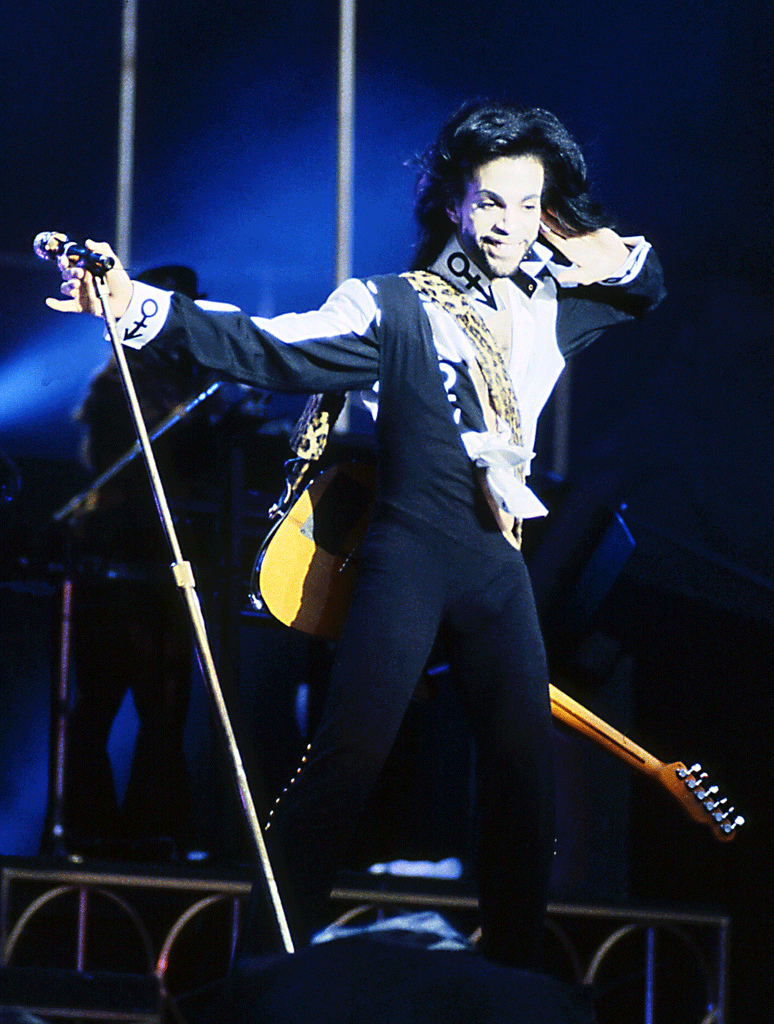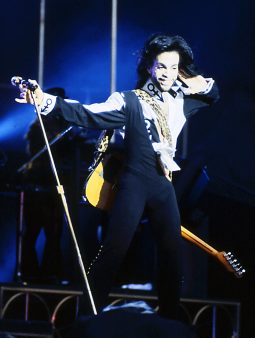 Although he eventually moved to California at seventeen years old to record and début his first album, Prince began his musical career with his band and performances in Minneapolis. It was during his youth in Minneapolis that Prince developed his unique music style that is renowned throughout the world today as the beginning of Minneapolis sound. Prince's style combined jazz, R&B, soul, funk, disco, pop, and in later years hip hop, to create a tantalizing blend of soul and energy within his musical creations.
Prince was also an incredibly prolific artist. He once stated that his goal was to record one new song every day to ensure that he would always be able to contribute fresh, new music to the world. By 2006, he had recorded thirty-one albums, each of which contained multiple songs.
Adult Personal Life
Prince's personal live involved many well-known celebrities as he grew older. He dated Madonna, Kim Basinger, Sheila E., Carmen Electra, Anna Fantastic, and other famous female musicians and actresses. Prince married twice; his first wife was Mayte Garcia, who was his backup singer and dancer for his public performances. The couple got married in February of 1996 but got divorced in 1999. While they were still married, however, they had an infant son in October of 1996. Tragically, the baby died of Pfeiffer syndrome only a week after his birth. In 2001, two years after he was officially divorced from Mayte, Prince married Manuela Testolini. However, Prince's second marriage also ended in divorce in 2006.
Interestingly, Prince was a devout follower of the Jehovah's Witness faith. He converted to the religion in 2001 and strictly followed the guidelines of the faith to the point of not getting the double hip-replacement surgery he needed in 2005 because Jehovah's Witnesses do not accept blood products.* Prince's dedication to religion surprised many of his fans due to his eccentric nature and the extreme sexual themes threaded throughout many of his songs and albums. However, Prince's devotion as a Jehovah's Witness simply acts as a demonstration of his unique character and personality that was multi-faceted and utterly incomparable.
*(Editor's Note: It is still speculation at this time at to what problems, if any, Prince had with his hips. In any case, there is no inherent doctrine in the Jehovah's Witnesses' religion that would bar them from having hip replacement surgeries — or any surgeries — without blood transfusions. Bloodless surgery programs are now common throughout the United States and around the world.)
Charitable Work and Rights Advocation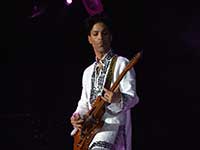 Along with his prolific work as a musician and performer, Prince found time in his busy schedule to dedicate to contributing to charitable causes as well as fighting worldly injustices. He became a strict vegetarian and publicized his disapproval of the cruelty enacted on animals within the wool production industry. Furthermore, he was a top supporter of black youth. In 2001, he donated twelve thousand dollars to prevent the closure of the Western Branch Library, which was the first library in America to which African Americans were granted full access. As a testament to Prince's humble nature that often goes unrecognized by his fans, it is worth mentioning that Prince placed his multi-thousand dollar donation to the library anonymously and refused to accept credit for the charitable contribution. He donated not to receive praise or improve his public reputation, but because he was a truly passionate and empathetic individual who was devoted to helping others.
Prince was also passionate about advocating for rights of musicians in the music industry. He made many public demonstrations of his disapproval of how himself and other musicians were treated by professionals in the music industry. For a period during the 1990s, Prince changed his name to an unpronounceable symbol which combined the traditional symbols for male and female and insisted that all of his performances be advertised with this symbol, a seemingly nonsensical phase that Prince enacted in order to spite Warner Brothers, the production company which he believed treated him unfairly. Prince also went through a phase of painting the word "slave" in black lettering across his cheek for all of his performances in order to display his belief that he was subjected to mistreatment and excessive control and repression by the music industry.
Other Passions
Prince was not only passionate about his music, charitable work, and advocation for artist rights in the music industry. He enjoyed many other activities and hobbies as well. Throughout high school, Prince was an active member of his school's basketball team. Although he became more involved in music and never advanced his career in basketball, Prince continued to play basketball throughout his adulthood for recreational purposes only. Interestingly, Prince's artistic talents were not limited to his musical skills. He was also a very talented artist and often showcased his work during public appearances, although he liked to keep it from being spread and often would not let anyone take pictures of his art.
Death and Legacy
The sudden death of fifty-seven year old inspiring, iconic musician and performer Prince on April 20, 2016, shocked his family, friends, and worldwide base of fans who grew to know and love him through his music.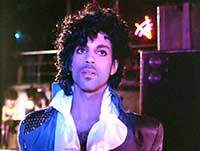 Prince's premature death remains somewhat of an astonishing mystery to the public. It is reported that the performer had been suffering from a strong bout of the flu for several weeks before his death. His illness forced him to cancel two shows scheduled for early April. Furthermore, a few days before his death, Prince had to be rushed to the hospital for treatment after his flight made an emergency landing in Illinois due to his severe sickness. The pharmacist at a local pharmacy where he was photographed for the last time on the early morning of his death also reported that Prince had been seen there four times within the past week before his death. Prince was found unconscious by sheriff's deputies on the morning of April 21, 2016 in an elevator in his estate in Paisley Park. He was unresponsive, but was still alive. However, despite first responder's attempts to perform CPR on him, Prince was pronounced officially dead at his estate at 10:07 in the morning. In order to confirm the exact cause of his shocking and mysterious death to provide some sort of closure for those who loved and admired him both personally and as a celebrity musician, an autopsy on Prince's body was performed on the morning of April 22, 2016. However, the results of the autopsy and what they signify regarding the causes that led to Prince's early death have not yet been released to the public.
In response to Prince's death, the musician's fans are making their love and appreciation for him known. Thousands of fans have left bouquets of flowers or signs with messages of admiration outside Prince's estate in Paisley Park; many people have even camped out near the estate to demonstrate the strength of their grief as well as their appreciation for the performer. Popular dance club First Avenue in downtown Minneapolis is another common spot at which many fans have participated in similar displays of affection for Prince through flowers, signs, and holding vigils. First Avenue came to be known to Prince's fans as a landmark of Prince's music and legacy after it was featured in Purple Rain his 1984 movie named after one of Prince's most popular hits. Many fans organized bridges and buildings to be lit up in purple, which was renowned as Prince's color due to his popular album Purple Rain. Thousands drew or painted purple tear drops on their face as they attended vigils in Prince's honor or even just went about their daily lives in order to demonstrate their grief as a result of the performer's premature death.
Social media also went wild as a result of Prince's death. The word 'Prince' was mentioned more than sixty-one million times on the popular social media platform Facebook on the day of the musician's death. 'Prince' was also the top trending term on Twitter for several hours after Prince's death was announced to the public by popular media sources.
Throughout his life, Prince reached audiences of millions of people around the world. He sold over one hundred million copies of his records to fans in multiple countries. Although he reached the height of his fame in the 1980s after his first few albums were released, Prince's fans are not limited to those who were around to see his first shows almost forty years ago. Much to the contrary, his fan base ranges from individuals who were teenagers in the 1980s to current teenagers born in the late 1990s. He continued to tour and put on performances for hundreds of devoted fans until the month he died. Prince is truly an artist that can never be replaced. The pioneer of an entire music genre, an incomparably talented instrumentalist, and a beloved performer, Prince emitted a magic that will leave a gaping hole in the music industry for many years to come.