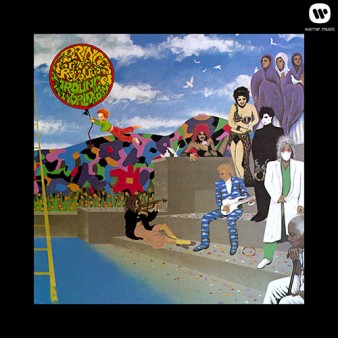 – –

The Album
[Rating:4/5]
Hot on the heels of 1984's Purple Rain which set Prince up as the 80s biggest chart competition to Michael Jackson, the "Purple One" released Around the World in a Day in 1985, while songs from the previous album were still heating up the chart. With little fanfare and no promotion from Warner, at his request, the album would be a shock to fans that Prince had attained over the past two or three years, used to his radio-friendly hits. The densely orchestrated, eccentric collection of songs was Prince taking his pop, rock, and funk sound, adding mild psychedelic elements, and deconstructing much of what he had done on Purple Rain. Opening with the Eastern-influenced title track, then rolling on into the guitar-driven "Paisley Park", a sort of hybrid of "Dear Prudence" and "Voodoo Chile'", with colorful yet oddly melancholic lyrics, the album then takes the oddest turn of all with the densely orchestrated ballad "Condition of the Heart", in which Prince sings about "a woman from the ghetto who makes funny faces just like Clara Bow". Much of Around the World in a Day is like this, strange metaphors, sugary pop tinged with melancholia and paranoia, and unusual arrangements. "Tambourine" forgoes the full backing of The Revolution and instead, it's a funk jam centered on a live drum kit riff played by Prince and a fat bass line, also played by Prince. It's like The Twilight Zone version of the bass-less, "When Doves Cry", stripped down, overtly sexual, and raw.
While the psychedelic elements of the album often draws comparisons to The Beatles' Sgt. Pepper's Lonely Hearts Club Band album, it is perhaps more closely related to the Fab Four's "White" Album or Sly and the Family Stone's There's a Riot Goin' On, with its eclectic mix of styles, somewhat underwhelming recording quality, and innate desire to push the boundaries. Around the World in a Day would fall short of the sales of Purple Rain, but it would go double-platinum, selling two-million copies. Most of the fans unfamiliar with Prince's previous, less commercial efforts, such as sides 3 and 4 of 1999 or Dirty Mind would fall away, and Prince would continue to expand his sound after this album, which more than any, allowed him to break from the pressure of Purple Rain.
Audio Quality
[Rating:3.5/5]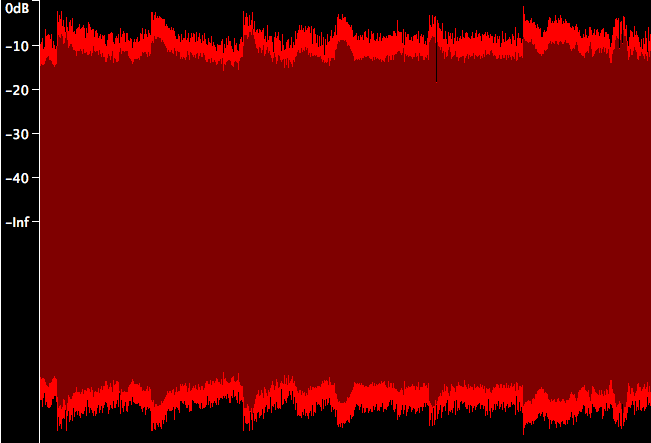 These high-res Prince downloads from Warner via HDtracks seem to simply be high resolution transfers of the available masters rather than actual, full-blown remasters, per se. The sound of the albums is really not that vastly different from what we have heard for years on the currently available CDs, apart from a bit of the "digititis", so to speak, being gone. Around the World in a Day, here reviewed in its 192kHz/24-bit lossless FLAC download (also available as 96kHz/24-bit) has always been a bit of a high-ended recording with little low end and cymbals that sound pretty hot. It remains so here, though there's just a bit more clarity, such as on tracks like "Condition of the Heart" where some of the orchestration and background vocals peek through more. "Tambourine" has just a little more midrange punch in the drumming, but "Raspberry Beret" sounds just as high-ended as it always has. You might be just as well served with the lower sampling rate (at a lower price) as you would be with the 192kHz version for this release.
Supplemental Materials
[Rating:0/5]
Just high-resolution cover art in PDF form.
The Definitive Word
Overall:
[Rating:3.5/5]
Around the World in a Day is one of Prince's more difficult and inconsistent albums from his rich, most prolific period. Still, it provides some of his best songs, including the "Take Me With U" sequel "Raspberry Beret", the anti-drug funk/pop "Pop Life", and the distorted guitar psychedelia of "Paisley Park". The more you listen to this album over time, the better it gets and the more joy it yields.