– –

(The below TheaterByte screen captures were taken directly from the Blu-ray Disc and losslessly compressed in the PNG format. There should be no loss of picture quality with this format. All screen captures should be regarded only as an approximation of the full capabilities of the Blu-ray format.)
The Film
[Rating:3.5/5]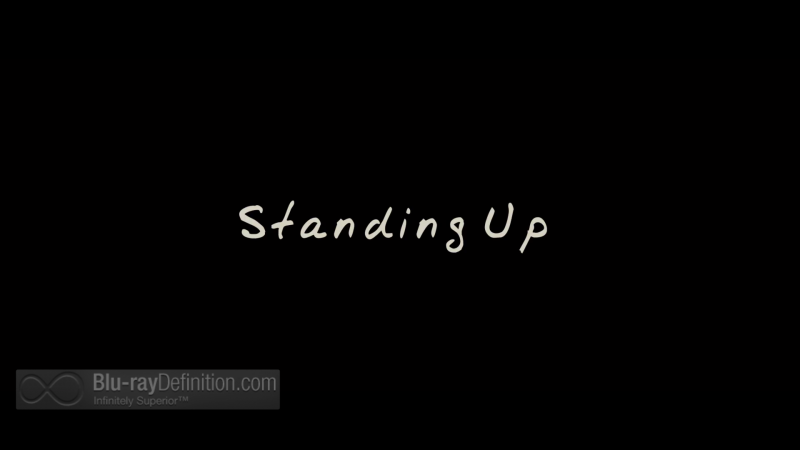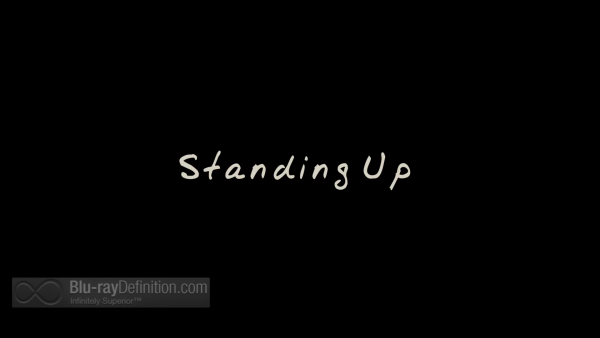 Standing Up is D.J. Caruso's adaptation of Brock Cole's award-winning young adult novel The Goats. The story is particularly pertinent to the big discussion that has been taking place today in the media about a plague of bullying in schools and online amongst young adults and teens. The film follows two adolescents, 11 and 12 year old boy and girl Howie (Chandler Canterbury) and Grace (Annalise Basso), who, after a horrific incident at sleep-away camp where they are dragged out into the woods, stripped naked and left overnight by a lake by themselves, decide to runaway on together rather than go back and put up with the bullying they've had to deal with anymore. Their resulting adventure is a journey of self-discovery, friendship, and relationship, as they both grow more confident with themselves and around other people.
This is pure family entertainment with a powerful message that hits the right mark. The growing friendship, admiration, and even young love between Howie and Grace is handled with delicacy and nuance by the director and absolute strength beyond their years by the two young actors. Adding to the enjoyment of the film is the beautiful outdoor scenery and even an action scene or two, one with the two kids jumping off a cliff into a river to escape a somewhat eccentric sheriff's deputy, played superbly by Val Kilmer.
Video Quality
[Rating:4.5/5]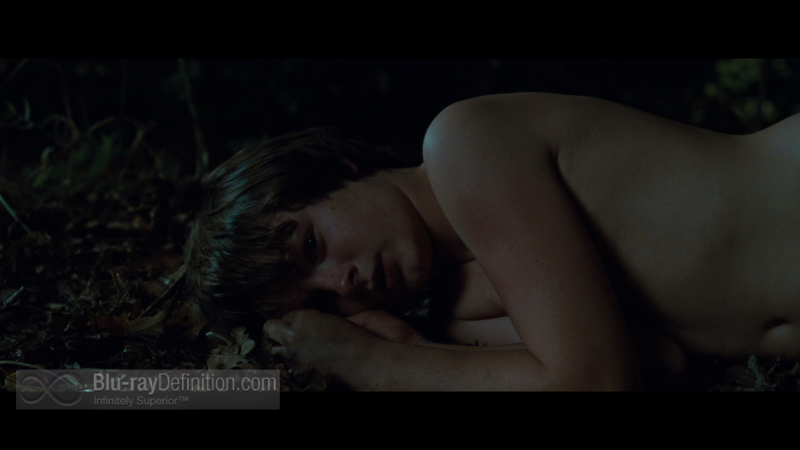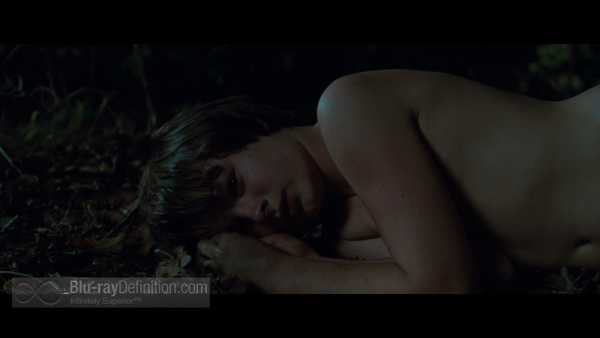 We get fine presentation on Blu-ray of Standing Up that has good detail, accurate flesh tones, strong contrast and no signs of video noise or post processing issues.
Audio Quality
[Rating:4/5]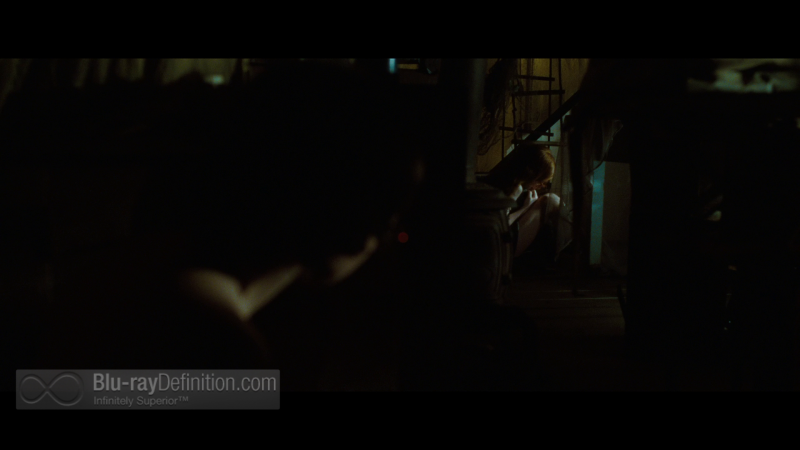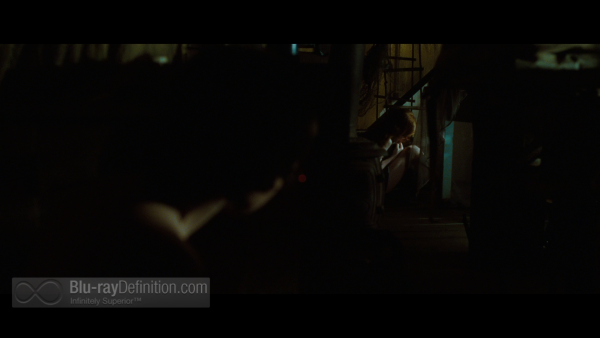 The audio mix is rather straightforward, but the DTS-HD Master Audio 5.1 (48kHz/16-bit) surround mix has a sufficient amount of atmospheric foley effects in the surround channels that capture the nature sounds of this journey while the LFE has a mild bit of low end extension for a solid foundation. Dialogue is clean and intelligible straight through.
Supplemental Materials
[Rating:1.5/5]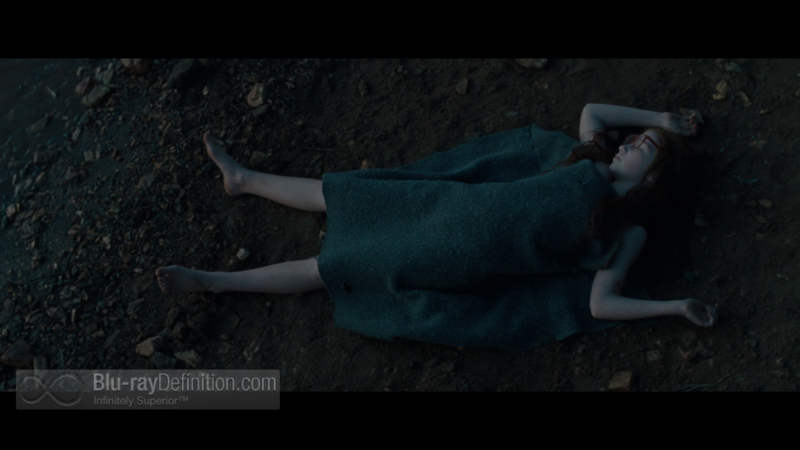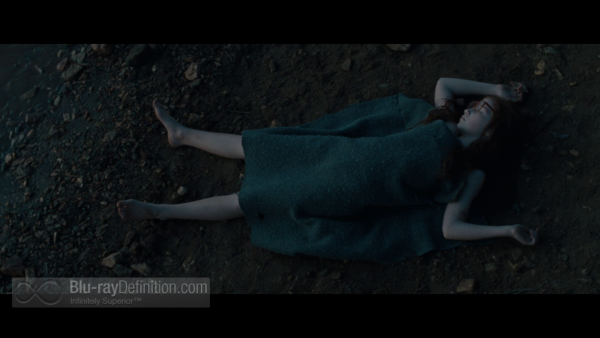 There's not much here at all, but at least they've included a DVD and VUDU digital copy.
The supplements:
DVD
VUDU Digital Copy
Behind the Scenes (1.78:1; 1080p/24; 00:06:32)
Trailer (2.35:1; 1080p/24)
The Definitive Word
Overall:
[Rating:3.5/5]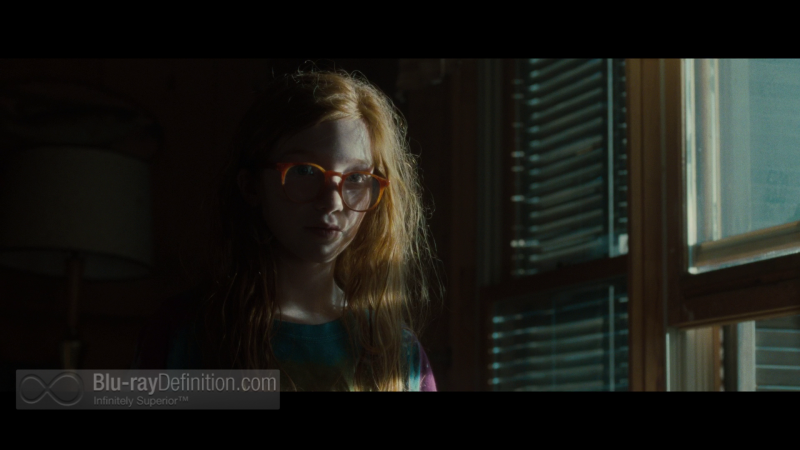 Standing Up is a notch above afternoon special quality, but in a good way. It never overwhelms you with its message, it allows the message to unfold in a charming way just right for its prime age group. You can feel good about leaving this one on for the kids and leaving the room.
Additional Screen Captures