Mouse-over Cover Art for Details
Click thumbnails for high-resolution 1920X1080p screen captures
(The below TheaterByte screen captures were taken directly from the Blu-ray Disc and losslessly compressed in the PNG format. There should be no loss of picture quality with this format. All screen captures should be regarded only as an approximation of the full capabilities of the Blu-ray format.)
The Film
[Rating:2.5/5]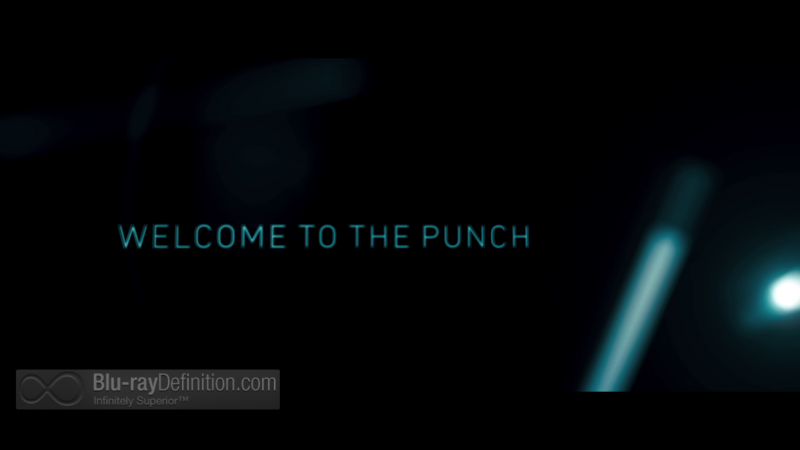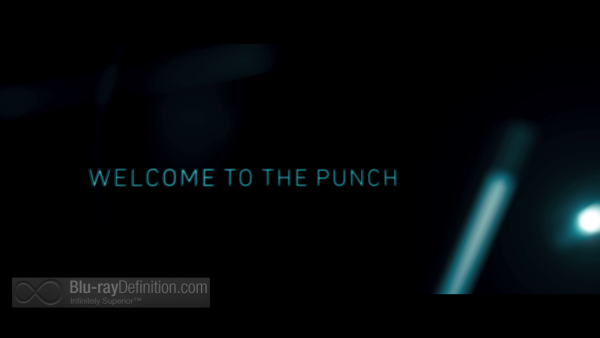 It's unsurprising to find Ridley Scott's name attached as executive producer to a crime thriller as glossy as writer/director Eran Creevy's Welcome to the Punch. It's also unsurprising to find that the film, for all its visual flare and its stellar cast, in the end, amounts to little more than eye candy.
A British homage to the Hong Kong crime thrillers of filmmakers like John Woo, Welcome to the Punch is the story of notorious criminal Jacob Sternwood (Mark Strong), who is forced to resurface from hiding after his son is critically shot and winds up in police custody in hospital. This offers his nemesis, detective Max Lewinsky (James McAvoy; X-Men: First Class) a chance to lure Sternwood, a man he has a past with and has been hunting , out, and finally capture him. But as Lewinsky hunts Sternwood and investigates the circumstances surrounding the shooting of Sternwood's son further, he uncovers a deeper conspiracy within the police department itself that may climb all the way up the high rungs of the political world. The cat and mouse game between Lewinsky and Sternwood turns dangerous for both men, and surprising allegiances are formed.
Creevy's action pieces are superlative, well coordinated, edge-of-the-seat moments that stand toe to toe with some of the best of the action directors he seeks to emulate. There is where the best of the film ends, however. There are too many holes left in this almost incomprehensible screenplay from Creevy. Too many leaps that don't move the story along, but are only self-serving plot devices. For example, the film begins with a flashback sequence that sets up the history of Lewinsky and Sternwood. Sternwood has an opportunity to simply kill Lewinsky, but instead chooses to shoot him in the leg – why? There are a lot of little moments like that that make this film so frustrating, especially when the performances in the film are so good. McAvoy does a fine job with the material, as does Strong. Another actor appearing here who elevates the status of the film is the always fine David Morrissey (TV's The Walking Dead). Were it not for these actors' performances and the wonderful visual aesthetic, Welcome to the Punch would be far below average.
Video Quality
[Rating:4.5/5]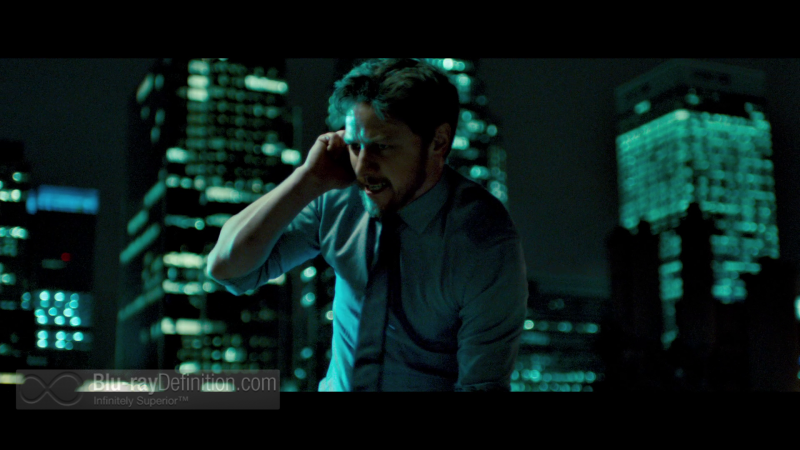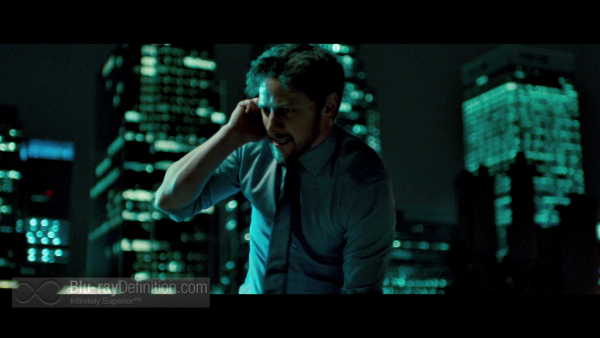 Welcome to the Punch was shot in high definition with the Arri Alexa cinematographic HD camera and arrives in a splendidly encoded AVC transfer from Entertainment One on Blu-ray Disc. The contrast is excellent, blacks are inky without any crushing, and the image is free from digital anomalies. Detail and textural information is strong throughout.
Audio Quality
[Rating:4/5]
The English DTS-HD Master Audio 5.1 (48kHz/24-bit) soundtrack could have been so much better for a film like this. The overall balance isn't quite what it should be, neither is the directionality of some discrete effects during the shootouts. Surround channels aren't maximized to their potential, and instead end up giving us an amorphous sound cloud of ambience and sound effects. Lows are pumped up well enough, even as the highs are just a bit on the edgy side.
Supplemental Materials
[Rating:2/5]
These supplements give us interviews with and behind the scenes looks at the cast and crew of Welcome to the Punch.
The supplements:
Q&A with director Eran Creevy, producer Rory Aitken & actor Mark Strong (1.78:1; 1080i/50; 00:18:37)
Behind the Scenes (1.78:1; 1080i/50; 00:18:19)
Trailer (2.35:1; 1080p/24)
The Definitive Word
Overall:
[Rating:3/5]
Welcome to the Punch is full of potential, but is ruined by a screenplay with too many plot holes to overlook. It may still work well as a rental, however, to waste a little time.
Additional Screen Captures
[amazon-product region="uk" tracking_id="bluraydefinit-21″]B00CL95UX0[/amazon-product]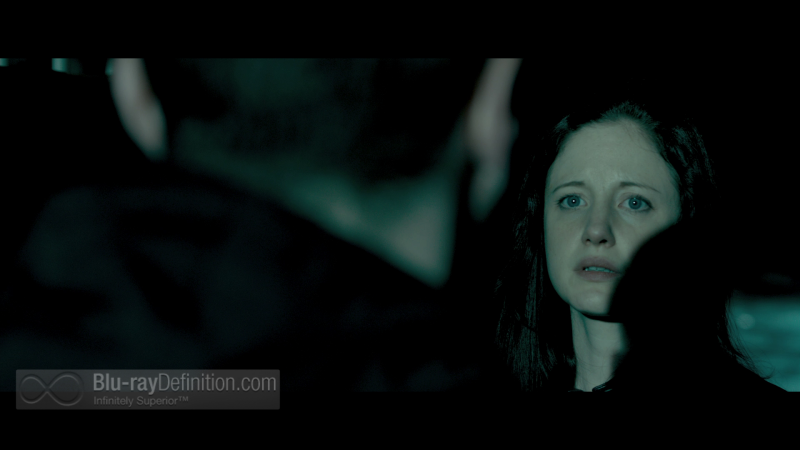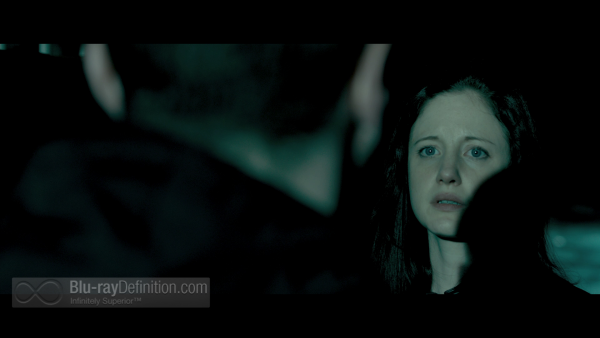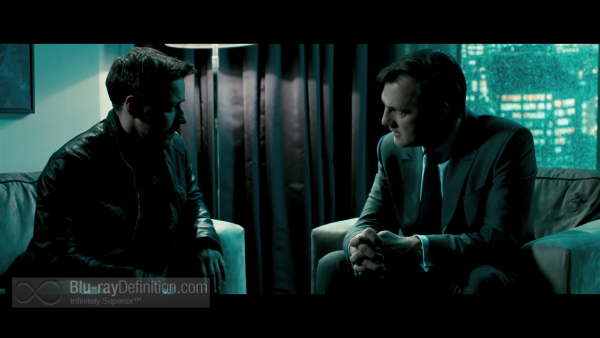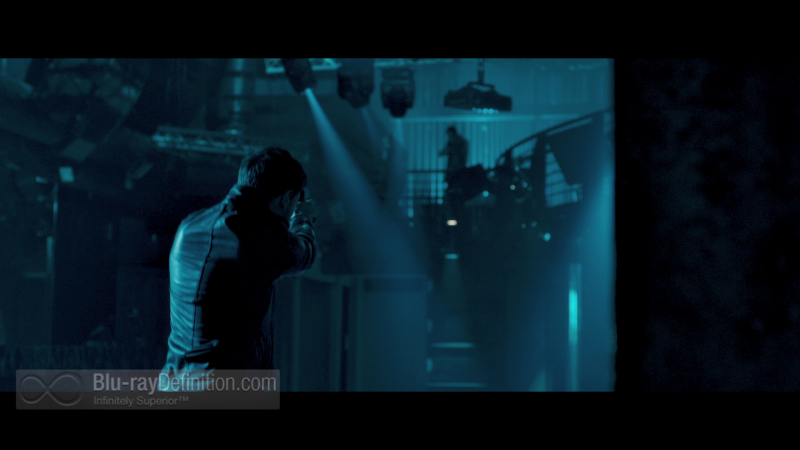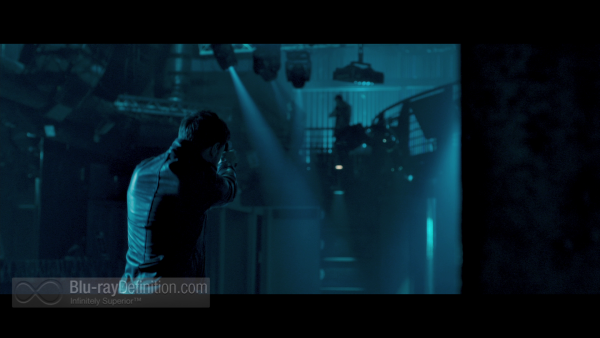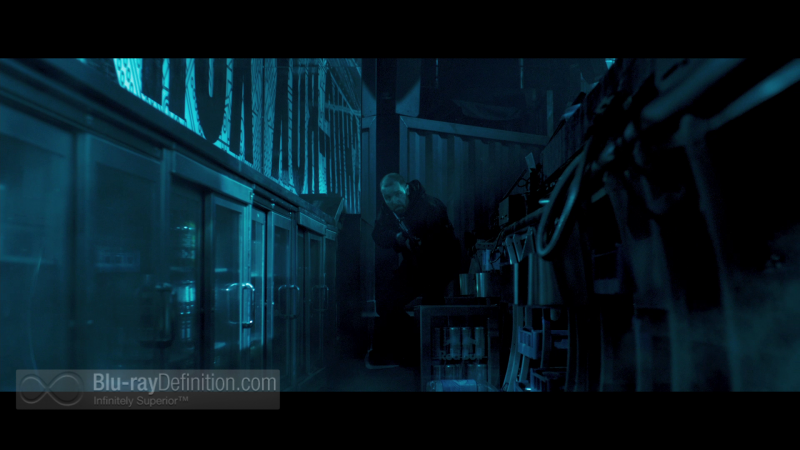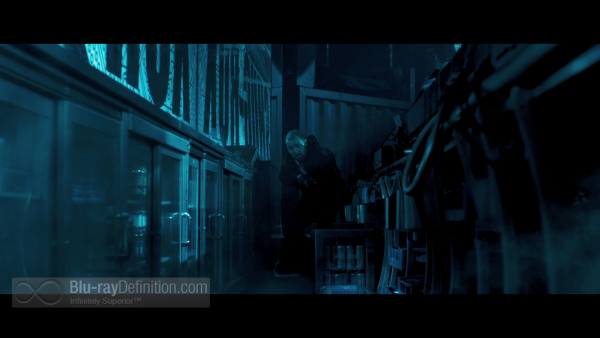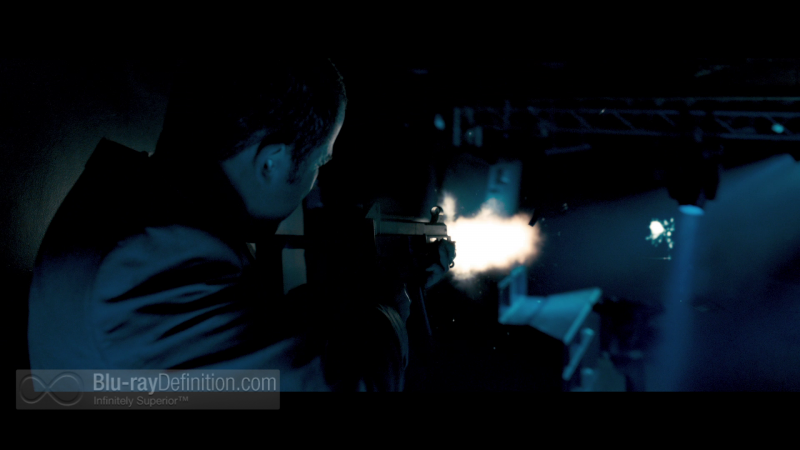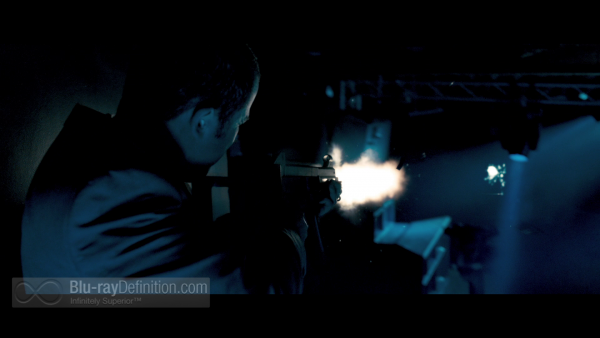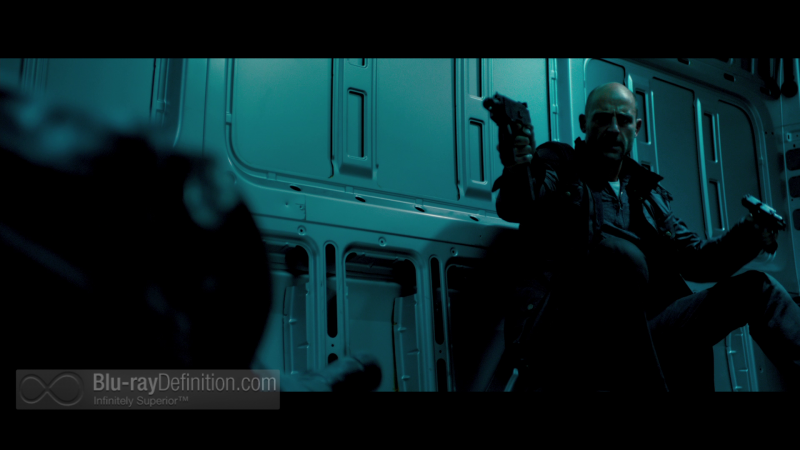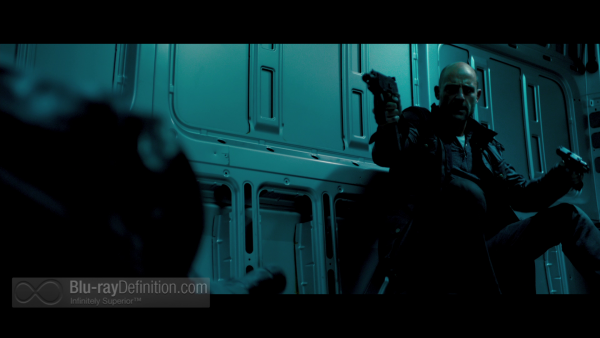 [amazon-product region="uk" tracking_id="bluraydefinit-21″]B00CL95UX0[/amazon-product]