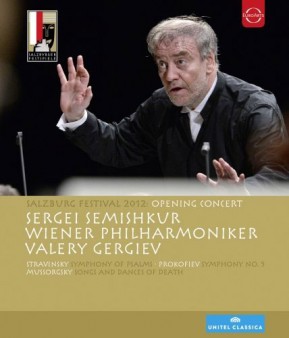 –
Click thumbnails for high-resolution 1920X1080p screen captures
(The below TheaterByte screen captures were taken directly from the Blu-ray Disc and losslessly compressed in the PNG format. There should be no loss of picture quality with this format. All screen captures should be regarded only as an approximation of the full capabilities of the Blu-ray format.)
The Film
[Rating:4/5]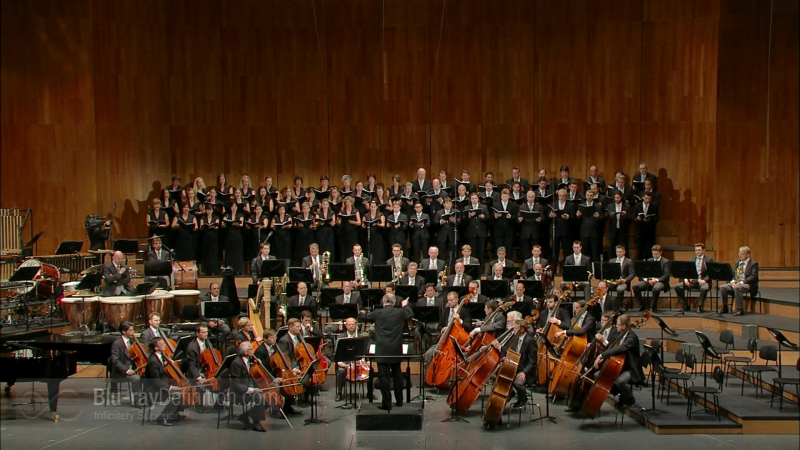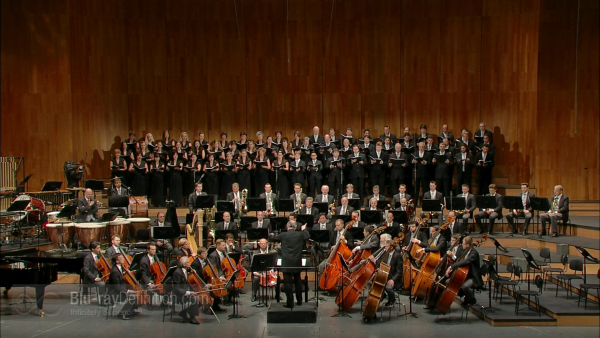 The Salzburg Festival is always a major event on the international classical music scene, and the Opening Concert is typically one of the Festival's crown jewels, usually featuring the Wiener Philharmoniker led by a world class conductor. This July 2012 performance led by Valery Gergiev, one of today's leading maestros, featured an all-Russian program. The opening work, Igor Stravinsky's Symphony of Psalms, has three movements, each containing verses taken from an Old Testament Psalm: No. 39: "Hear my Prayer, O Lord; No. 40: "I waited patiently for the Lord"; 150: "O Praise God in his holiness." The score is quite solemn through the first two movements, with occasional rays of light in the finale. Second on the program is an orchestral revision of Modest Mussorgsky's Four Songs and Dances of Death that, in order, depict the death of a small child, an old woman, a drunkard, and troops led into battle. Three are three new orchestral interludes composed by Alexander Raskatov. In another break with tradition, the vocal part, usually a bass or bass-baritone, is given to tenor Sergei Semishkur. The concluding big work is Sergei Prokofiev's powerful Symphony No. 5, dating from the dark times of World War II.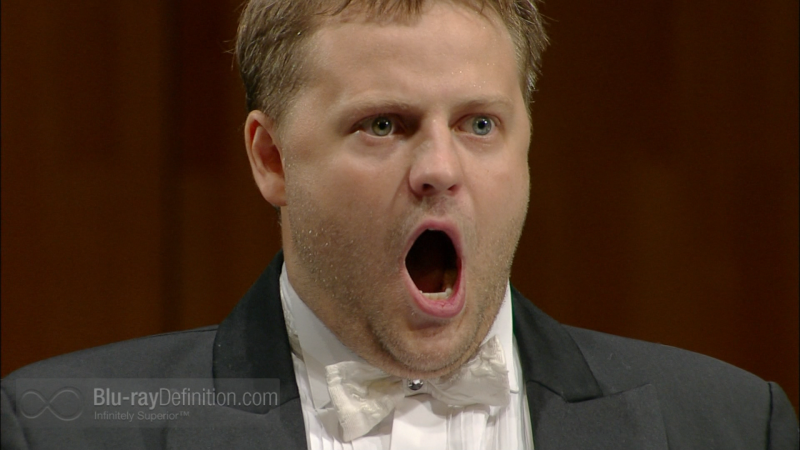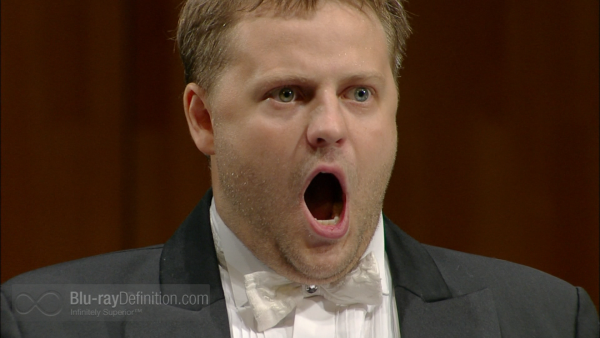 It is an unabashed pleasure to hear maestro Gergiev so clearly in his element with three such contrasting works by his three fellow Russians.  The Wiener Philharmoniker, an orchestra that has always been at or near the top of the world's ensembles, covers itself with glory in repertory that one does not usually associate with these Austrian musicians.
Video Quality                                                                                               
[Rating:4.5/5]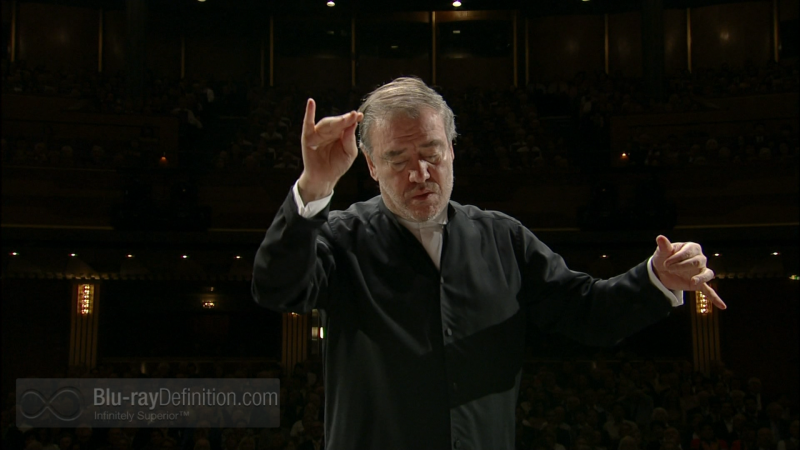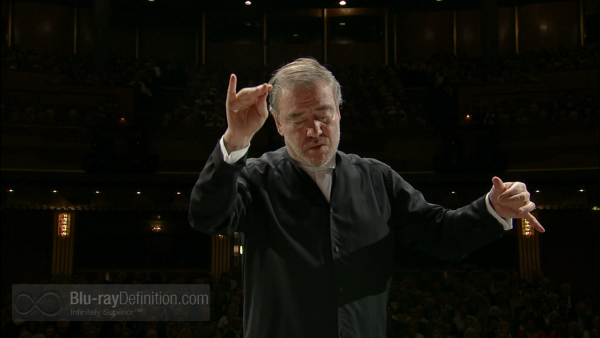 The detail, color, and camerawork in this EuroArts Blu-ray disc are just about as good as they get. Andreas Morell gets his video crew to give us the drama of a live performance without distracting camera movements that can come from excessive use of cutaways.
Audio Quality
[Rating:4.5/5]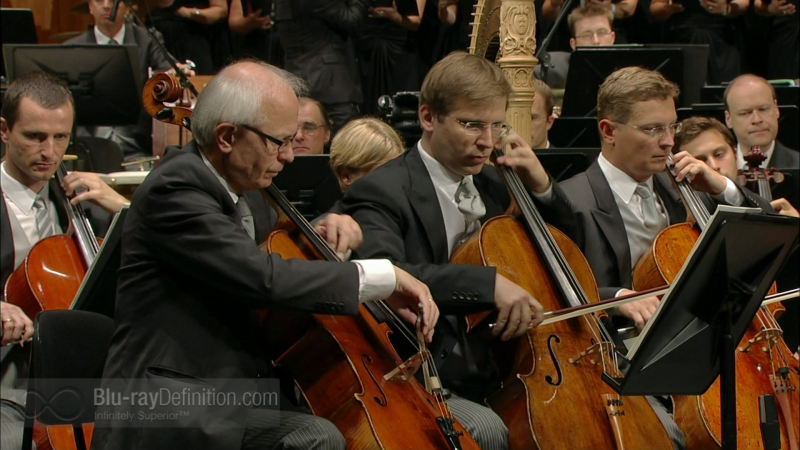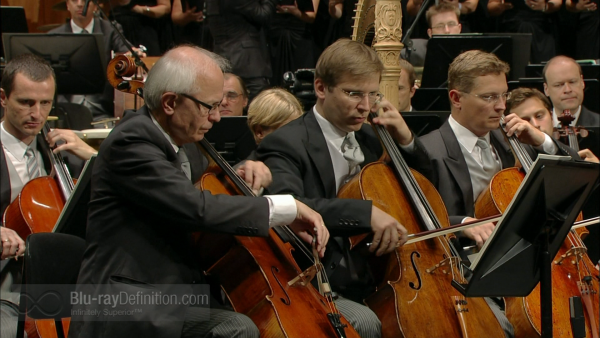 Although the surround sound track is DTS-HD Master Audio 5.0, there is plenty of deep bass when called upon, and orchestral details are plentiful. Hall ambience is well captured on the surround version with less atmosphere is a quite acceptable two-channel version.
Supplemental Materials
[Rating:1/5]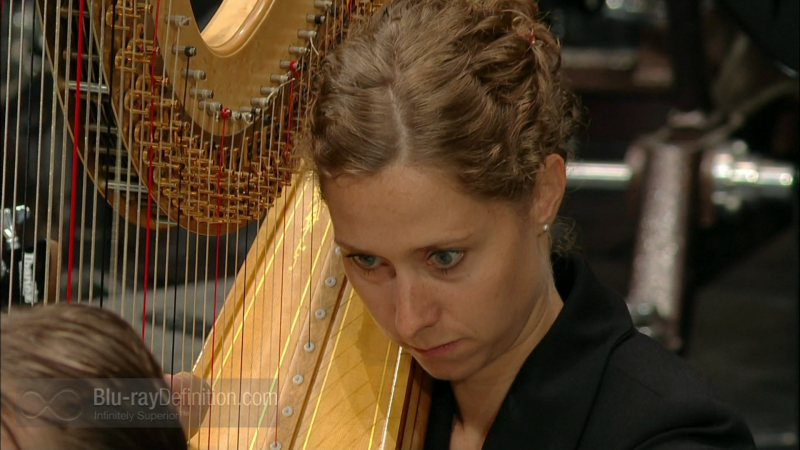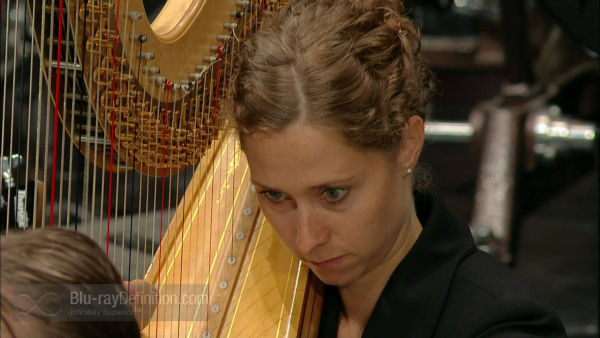 We are given the EuroArrts trailers and a nice program booklet with background information on these works and this Salzburg Festival concert.
The Definitive Word
Overall:
[Rating:4/5]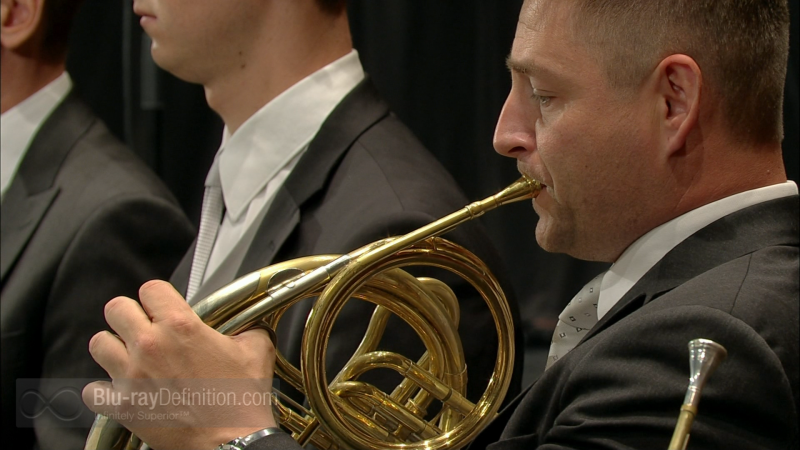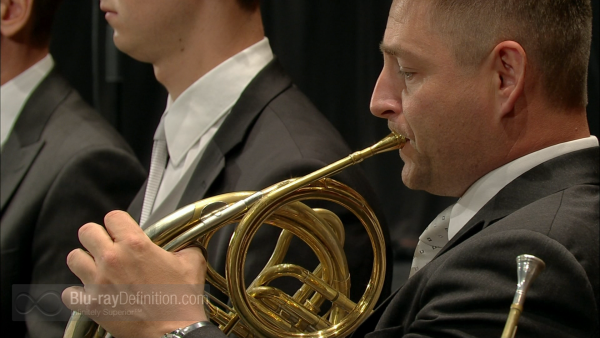 I would judge two of the three offerings in this generally fine program to be outright winners: Stravinsky's Symphony of Psalms and Prokofiev's Fifth Symphony. The orchestral update on the Mussorgsky song cycle must be given a qualified rating of approval. As I am quite familiar with this work in its lower voiced version with piano accompaniment, I thought that its reassignment to a tenor detracted from the somber mood intended by the composer while the clearly modern orchestral features were often distracting. A small nit to pick is the lack of subtitles for the Stravinsky and Mussorgsky pieces. That notwithstanding, this is a Blu-ray that is quite worth getting for its superb accounts of the other two important works.
Additional Screen Captures
[amazon-product region="uk" tracking_id="bluraydefinit-21″]B00CF0EUMW[/amazon-product]
[amazon-product region="ca" tracking_id="bluraydefinit-20″]B00CF0EUMW[/amazon-product]
[amazon-product]B00CF0EUMW[/amazon-product]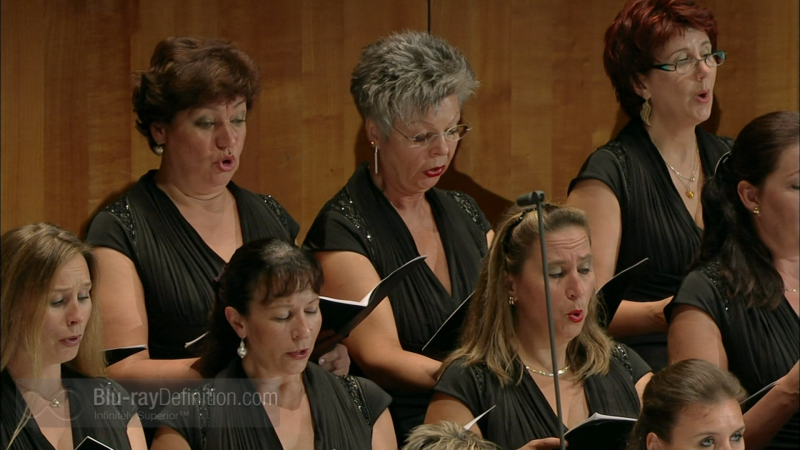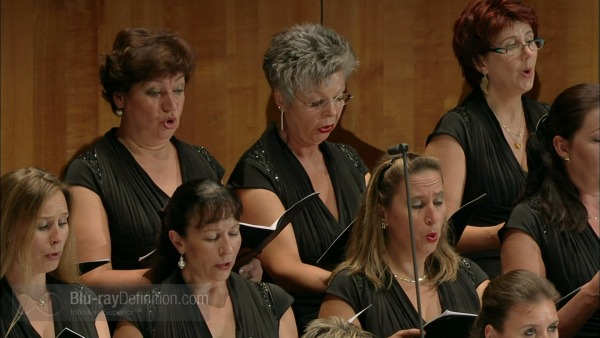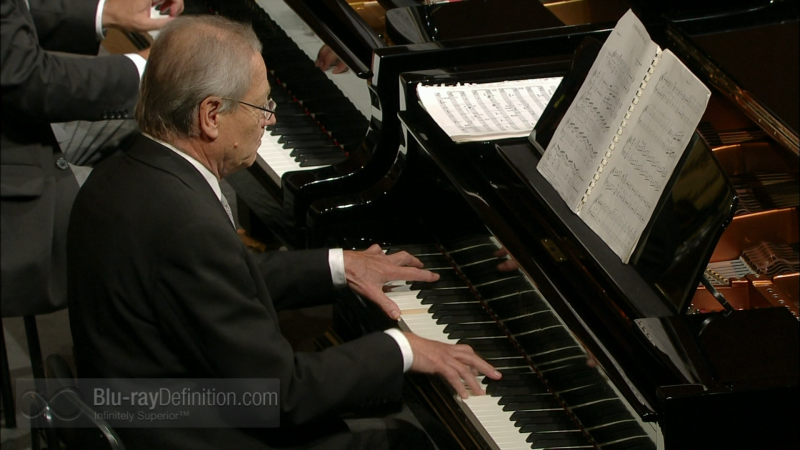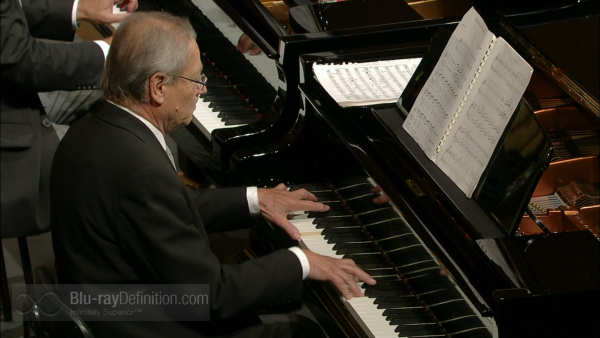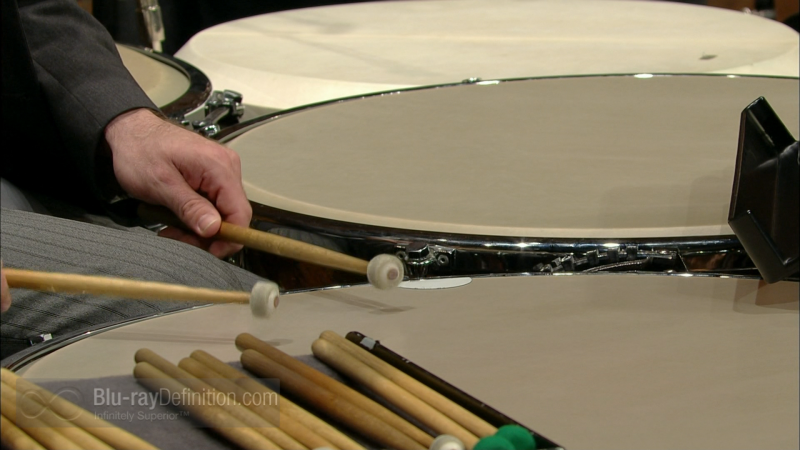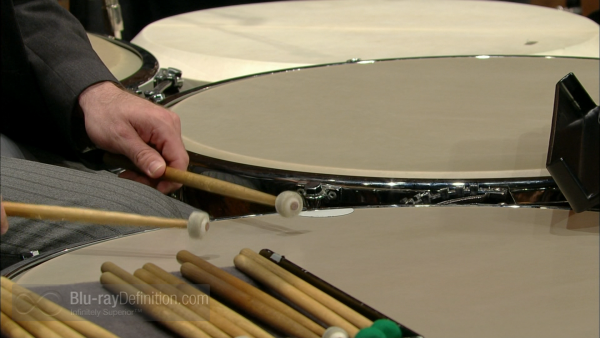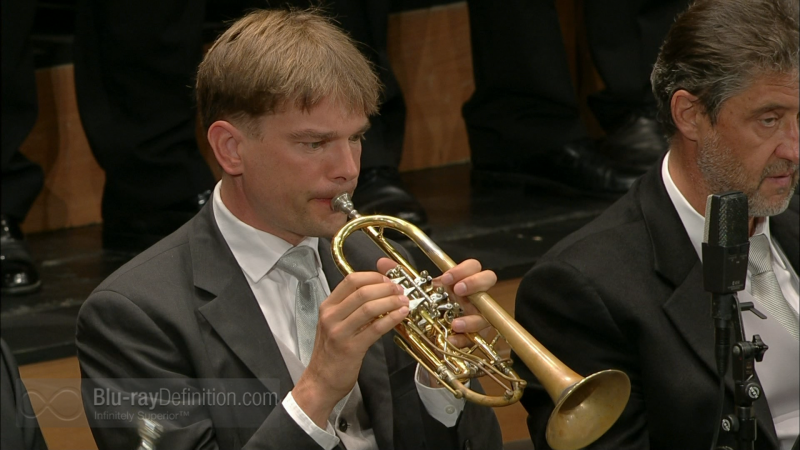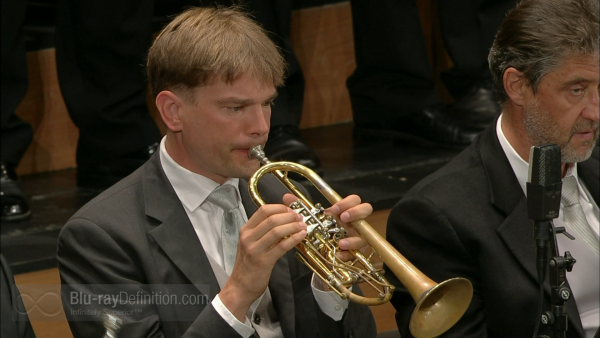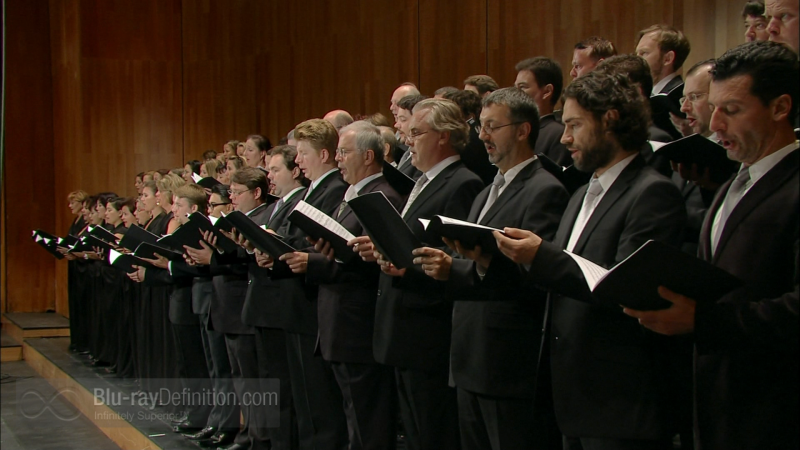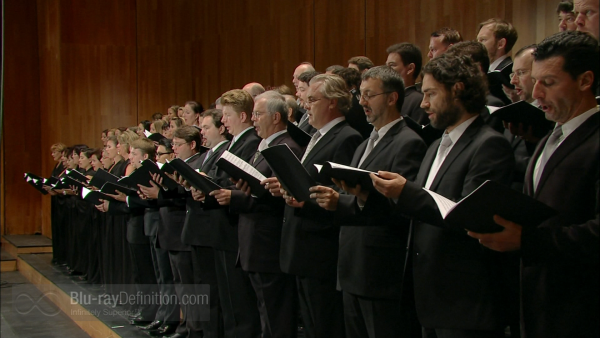 [amazon-product region="uk" tracking_id="bluraydefinit-21″]B00CF0EUMW[/amazon-product]
[amazon-product region="ca" tracking_id="bluraydefinit-20″]B00CF0EUMW[/amazon-product]
[amazon-product]B00CF0EUMW[/amazon-product]