–

The Performance
[Rating:4.5/5]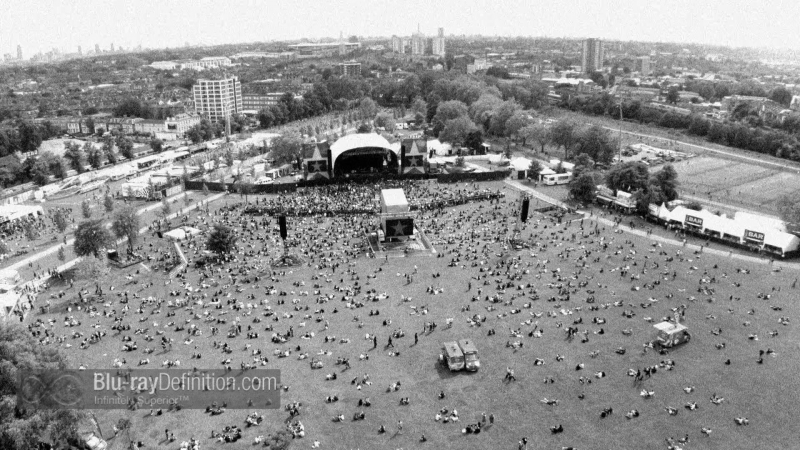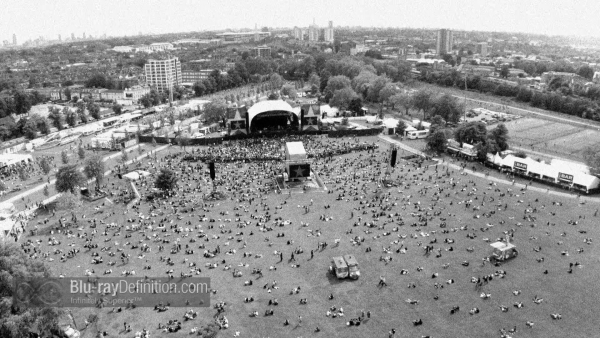 This concert video, recorded in high definition at London's Finsbury Park on June 6, 2010 comes with an interesting story attached to it. In 2009, English DJ Jon Morter and his wife Tracy launched a successful campaign to topple the ubiquitous X-Factor as the UK's #1 singles chart hit for Christmas. Despite a strong counterattack by X-Factor creator Simon Cowell, the Morter's won their campaign, and the song they nominated, Rage Against the Machine's "Killing in the Name Of" was the #1 single for Christmas that year. The band promised to donate proceeds from sales to charity and also to give a free concert in appreciation. In 2010, they made good on that promise and held the free concert in Finsbury Park, the one recorded here. The concert was rollicking, rip-roaring, and every bit as aggressive as one would for from a Rage Against the Machine concert. The set list was:
Testify
Bombtrack
People Of The Sun
Know Your Enemy
Bulls On Parade
Township Rebellion
Bullet In The Head
White Riot
Guerrilla Radio
Sleep Now In The Fire
Freedom
Killing In The Name
There are no misses in this performance. The band is tight, the production is simple, the music is raw and in your face. Rap metal at its finest.

Video Quality
[Rating:4/5]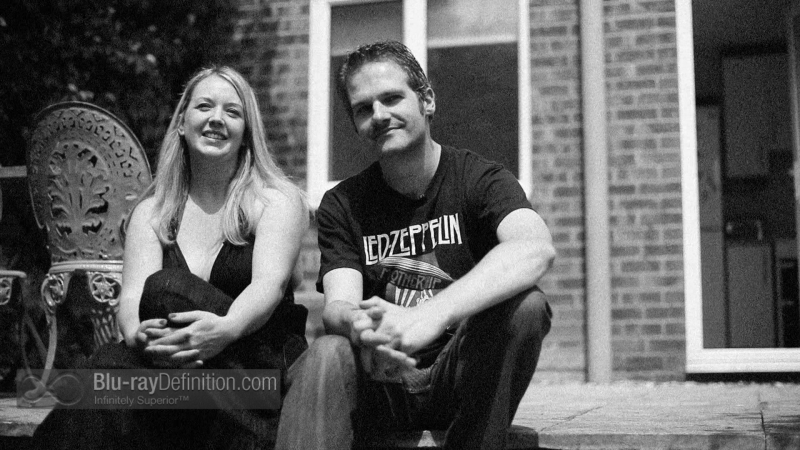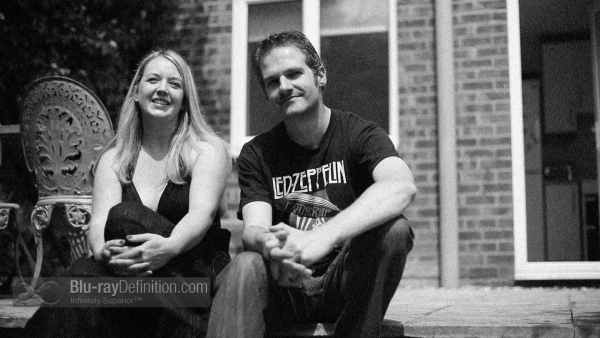 The 1080i/60 encodement to Blu-ray of Rage Against the Machine – Live at Finsbury Park looks good and avoids having any major issues with video noise or motion artifacts. Colors are of the natural sort and the only thing that gets in the way is the nuisance of the constant cuts and pans of the modern music video editing style.

Audio Quality
[Rating:4/5]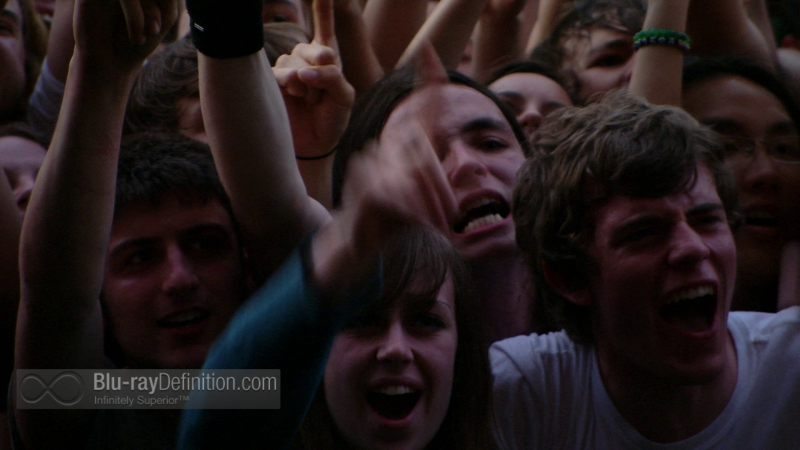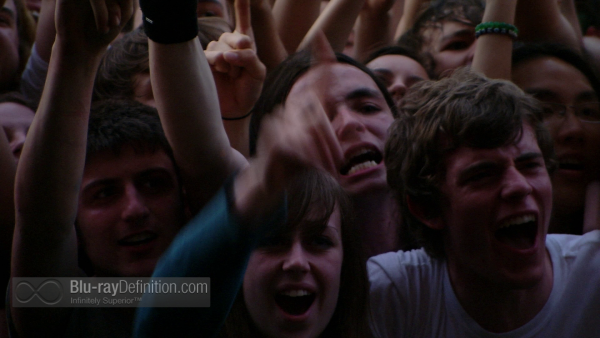 DTS-HD Master Audio 5.1 (48kHz/24-bit) and LPCM 2.0 Stereo (48kHz/24-bit) audio tracks are provided. The 5.1 sounds big and raw, but just a little fatiguing in the high end. The lows are deep and solid, the vocals are about as good as can be for rap and dynamics are steady, about as expected for electric guitar-based hard rock. The stereo track is a bit more forward and balanced, a little less expansive, but still good.

Supplemental Materials
[Rating:1.5/5]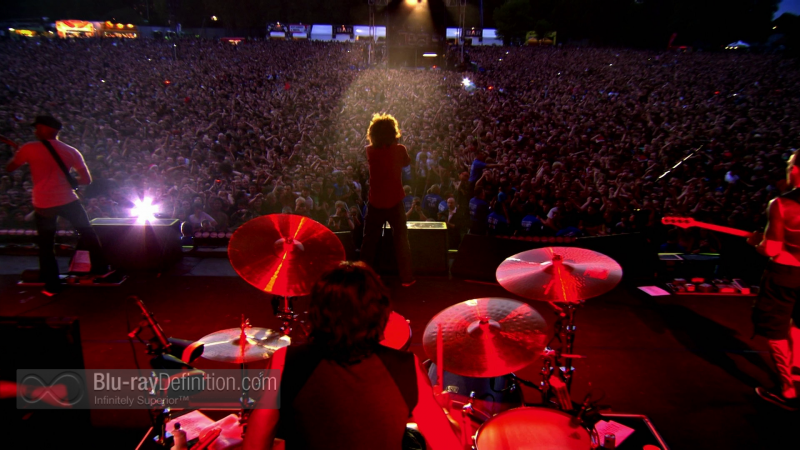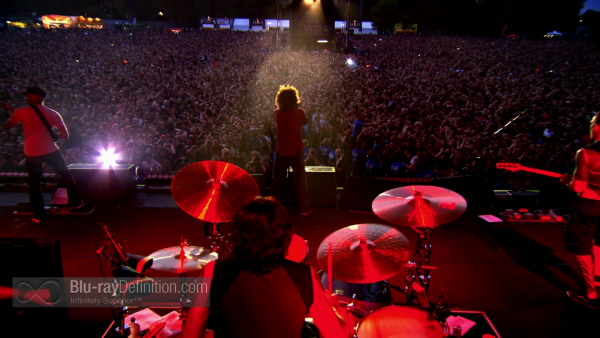 Not much here. Two brief featurettes offer only some brief background on the concert and how it came about.
Booklet with concert stills and credits
Behind the Scenes (1.78:1; 1080i/60; 00:04:45)
Interview with Jon & Tracy Morter (1.78:1; 1080i/60; 00:06:35)

The Definitive Word
Overall:
[Rating:4/5]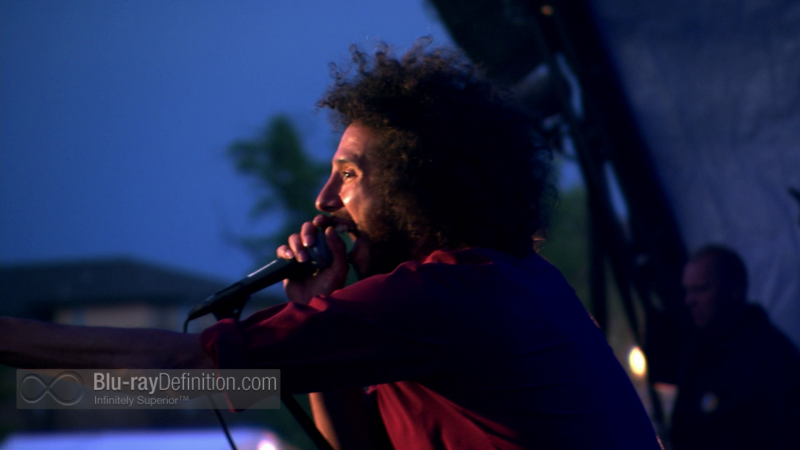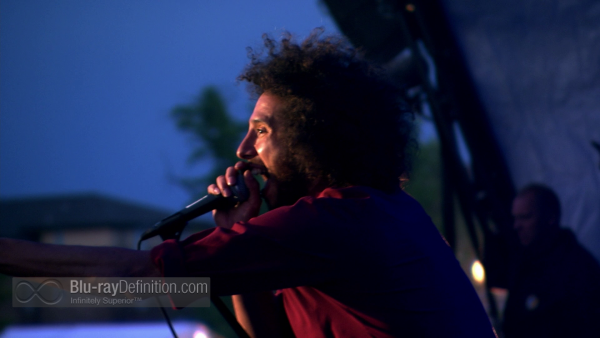 Live at Finsbury Park is a fantastic live concert performance that every fan of Rage Against the Machine will enjoy. It looks and sounds great on Blu-ray.
Additional Screen Captures