–
The Film
[Rating:3.5/5]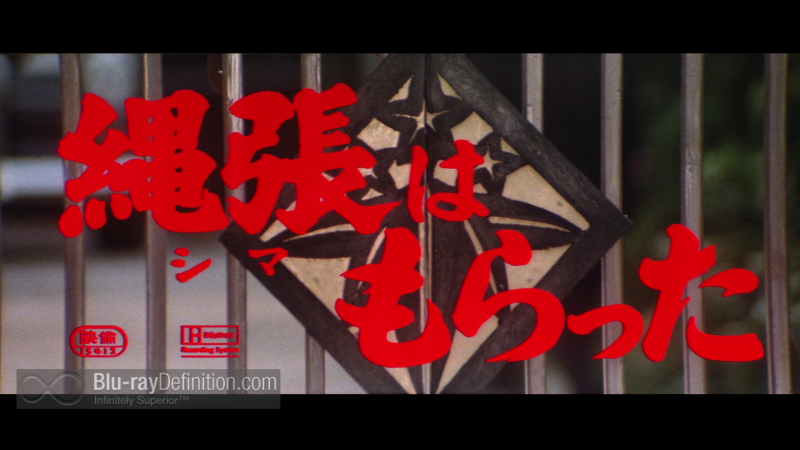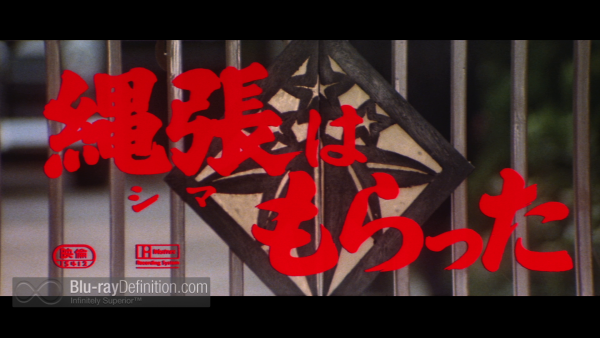 As I started watching Retaliation on Blu-ray I made a comment that the film looked pretty cool for something out of the 1980s but was quickly shocked at see in that the film is actually from 1968. I was floored, but that may have had something to do with men wearing some sharp looking suits and the fantastic film transfer that did not look dated at all. In any event, Retaliation is, more or less, the sequel to Massacre Gun, which was released a year or so earlier.
Retaliation tells the story of Jiro (Akira Kobayashi), who has just been released from prison after serving a seven year stint for killing someone. Sure enough, the brother of the person he killed ambushes him but the girlfriend of the person trying to kill Jiro quickly squashes the event. Once Jiro makes it back to the city he reacquaints himself with the few people he has left to do so with. Jiro is given a few tasks and he's off to try and convince some landowners to turn over their land shares to the big mafia bosses Jiro works for. Given that the film takes place in modern times there's a western theme that runs through the film, as some of the scenarios harken back to the old days. Instead of the horse we have henchman driving brand new Mercedes Benz automobiles and what not.
I am not familiar with Massacre Gun, so that will have to get rectified soon. I liked Retaliation enough to give it a hearty recommendation, but it's more of a style over substance piece. There are some nice compositions and I really liked that it was infused with new wave and western influence along with some Yakuza/Samurai flourishes. It's not a relentless blood bath but the tale of morality and loyalty do play significant roles in the film. Jiro must navigate this seedy underworld where no one can be trusted.
Arrow has done a fine job with this Blu-ray package. They're also responsible for the Massacre Gun Blu-ray edition, as well. As I mentioned before: Retaliation is not an ultra violent gangster film, there are plenty of dramatic beats that work and the film has a decent runtime. If you're at all interested in Japanese gangster flicks such as Branded To Kill or Youth of the Beast, then Retaliation should be right up your alley. Please remember that Massacre Gun comes first, though, so I would watch them both as a double feature. Retaliation is recommended.

Video Quality
[Rating:5/5]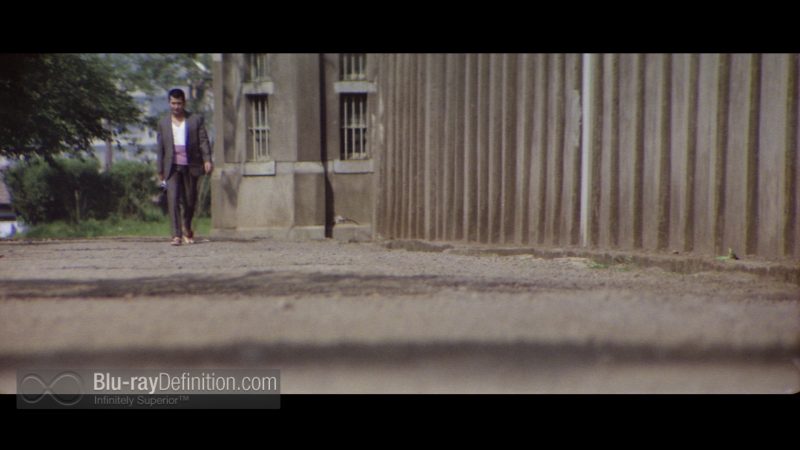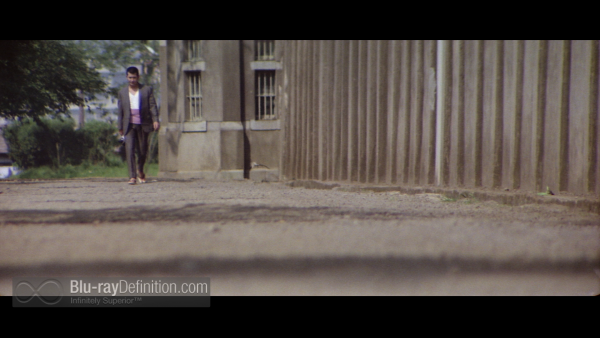 Retaliation is presented in a stunning 2.40 aspect ratio. It's not just stunning but it's absolutely gorgeous in its presentation. I'm reminded of Arrow Video's Day of Anger release from a few months ago. Film grain levels are outstanding, sharpness and contrast is clean and leveled and I did not detect instances of dirt, hairs, debris, or any other artifacts. Softness rarely creeps in and the color palette is bold and bright. You can tell that this video presentation received some major love. DNR is absent and you can really tell that the grain levels retain their integrity. There are no signs of digital scrubbing.

Audio Quality
[Rating:3.5/5]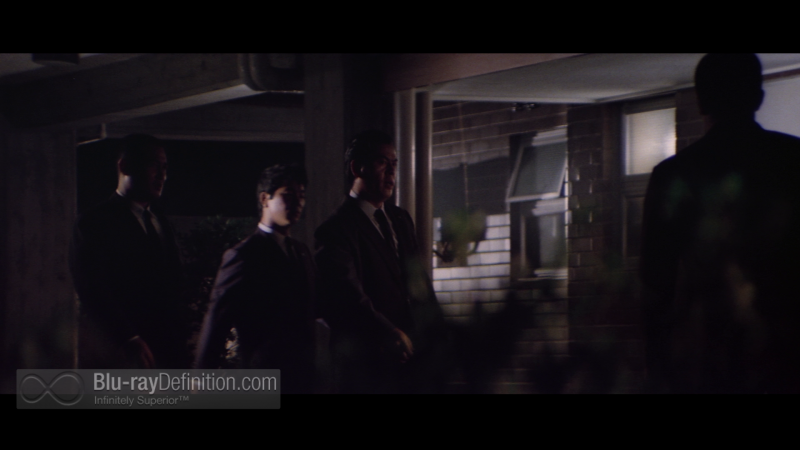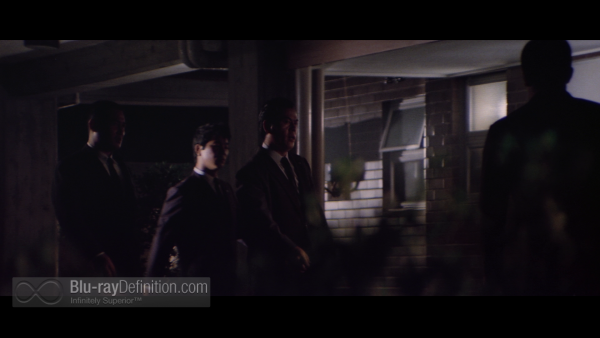 Retaliation is presented in a fine 1.0 mono track. Dialogue is nicely balanced, as is the rest of the track. There is no low frequency extension present on this soundtrack, but that's perfectly fine. The rest of the action comes through and doesn't jumble up the center channel. I enjoyed the sound field enough to give it an above average score.

Supplemental Materials
[Rating:2/5]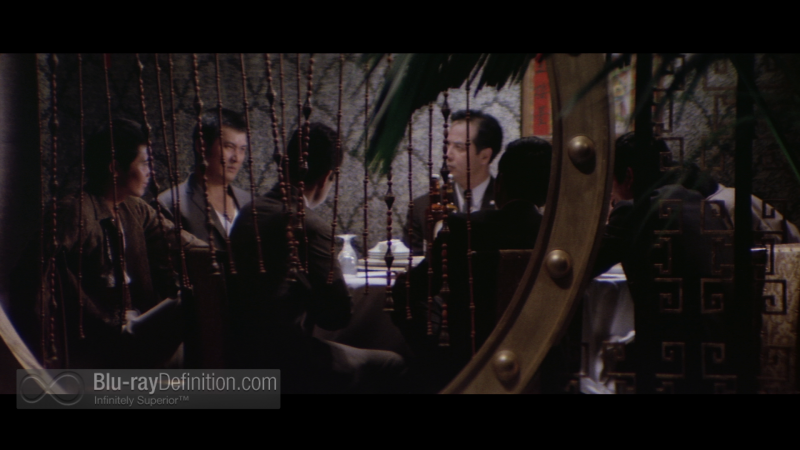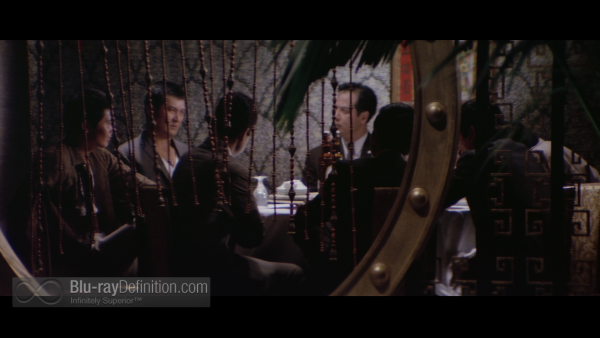 There's a 30+ minute interview with critic and historian Tony Rayns. The man knows his stuff and we also have a nice interview with actor Jo Shishido. The interviews and trailer are all presented in high definition.
Interview with renowned critic and historian Tony Rayns (HD)
Interview with actor Jo Shishido (HD)
Original theatrical trailer (HD)
Gallery featuring rare promotional images
Reversible sleeve featuring original and newly commissioned artwork by Ian MacEwan
Booklet featuring new writing on the film by Japanese cinema expert Jasper Sharp, newly illustrated by Ian MacEwan and featuring original archive stills
DVD

The Definitive Word
Overall:
[Rating:3.5/5]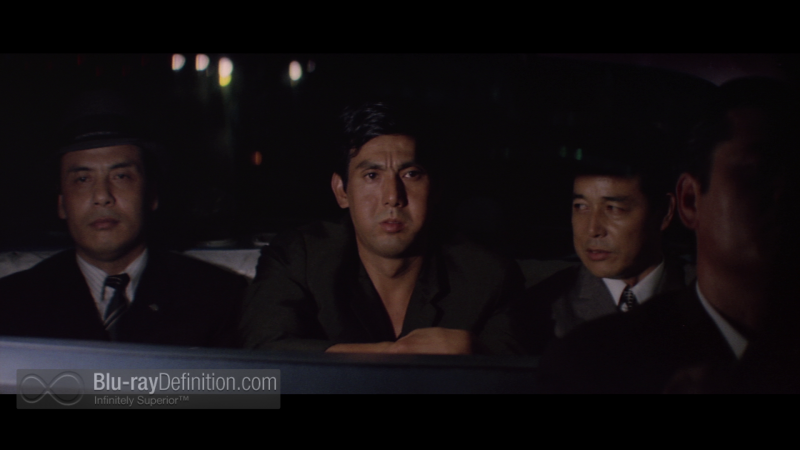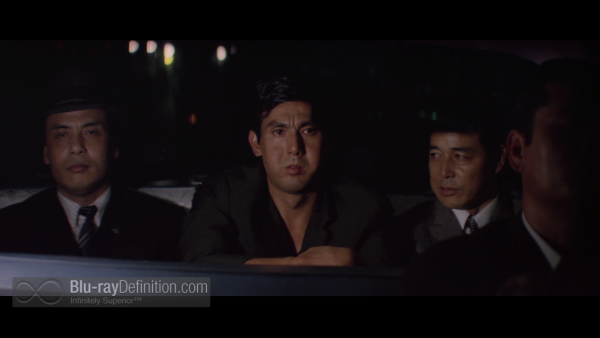 Retaliation was a pretty cool Japanese gangster flick in of itself. The video presentation is epic and the sound levels are great. The special features are okay for what we get. All that's left to say is that I have to catch up and scoop up Gun Massacre next!

Additional Screen Captures