–
The Film
[Rating:3/5]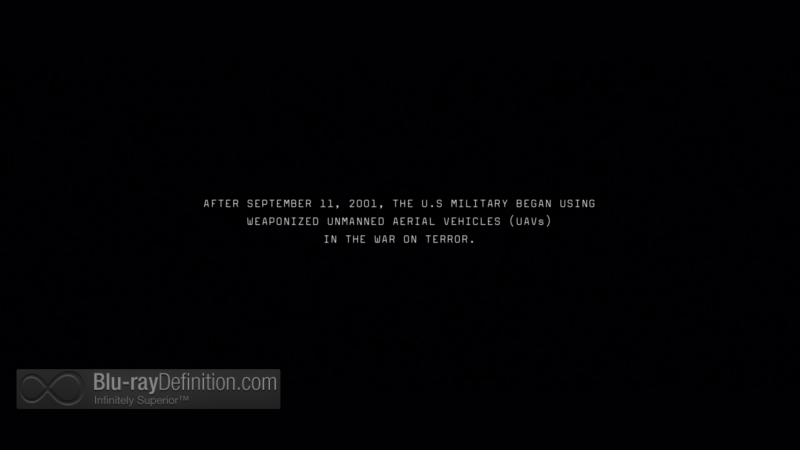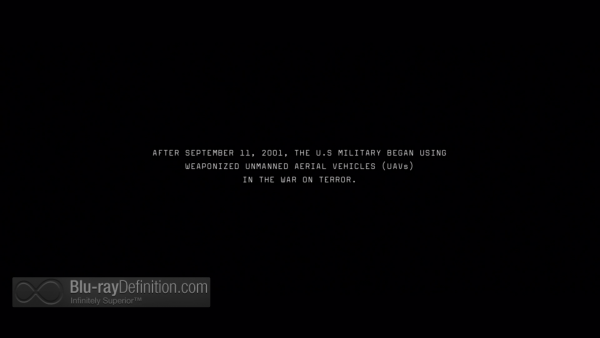 From writer/director Andrew Niccol, writer of The Terminal and The Truman Show, and director of Gattaca and Lord of War, comes the War on Terror era film Good Kill. The film finds frequent Niccol collaborator Ethan Hawke playing Major Thomas Egan, a highly skilled fighter pilot now assigned to piloting drones over terrorist threats in the Middle East. Egan spends his days, along with the rest of his team, in a trailer park somewhere in the Las Vegas desert, but he longs to be able to get inside a real airplane again. When the CIA takes over command of Egan's drone strike operations, ordering very morally dubious strikes on targets, Egan begins to have moral misgivings about his work, and becomes disconnected from life, slipping into depression and hard drinking, and behaving recklessly. This causes serious problems with his wife (January Jones), who just wants him to spend more time with her and their kids at home.
Good Kill made the rounds at various film festivals including Toronto, Venice, and Zurich. As a film that captures the moral dilemma of modern warfare and the ongoing war on terror, it seems to succeed. That said, this is a film that relies heavily on the quietly seething performance of Ethan Hawke and no one else. The story could use a bit more expansion. The surrounding cast, including a surprisingly good Zoë Kravitz and the always lovely January Jones are terribly underutilized, their characters, and others, are no more than window dressing and there isn't much exposition on the themes of death, war, and the killing of innocents versus terrorists, and so forth.
Niccol does make good use of the visual aspects of the film, although the video game-like effects of the drone strikes are somewhat overused, even if they are an attempt to underscore the distance and removed, disconnected sense of warfare that the technology presents. At least someone is attempting to explore this theme rather than ignore it.

Video Quality
[Rating:5/5]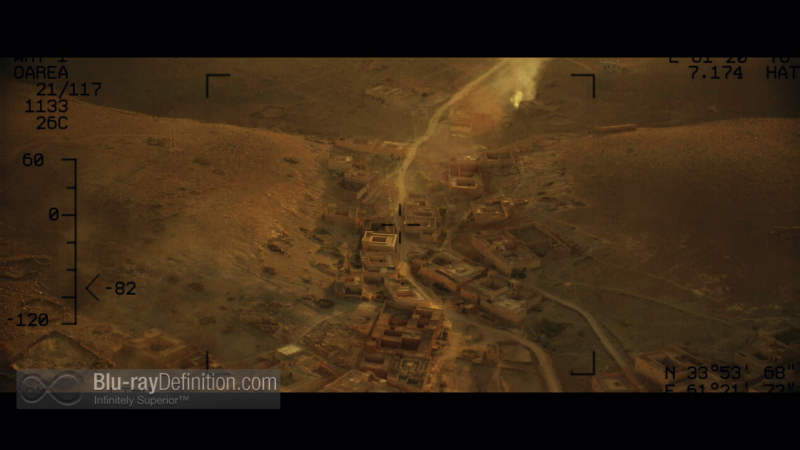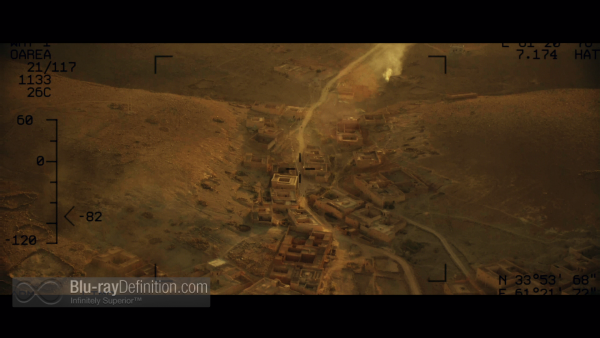 Good Kill was shot in HD on the Arri Alexa XT. The Blu-ray from Arrow looks as clean and modern as a contemporary digital film should look. It is cinematic, crisp, and has strong contrast. Flesh tones are natural, there's exceptional depth of field and an absence of digital anomalies.

Audio Quality
[Rating:4.5/5]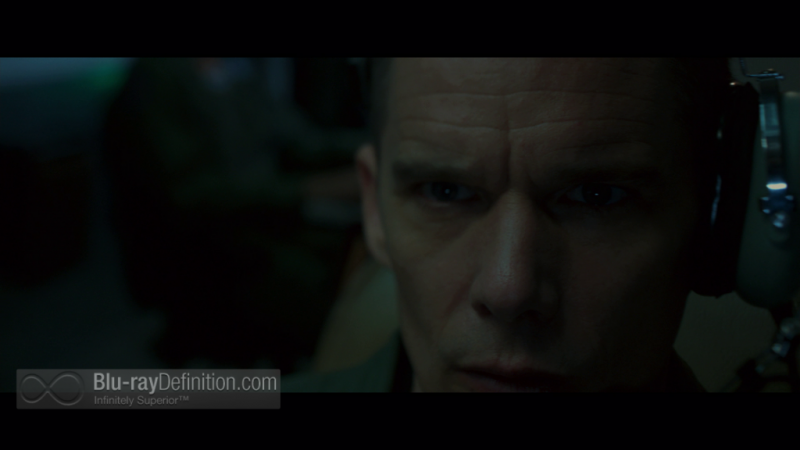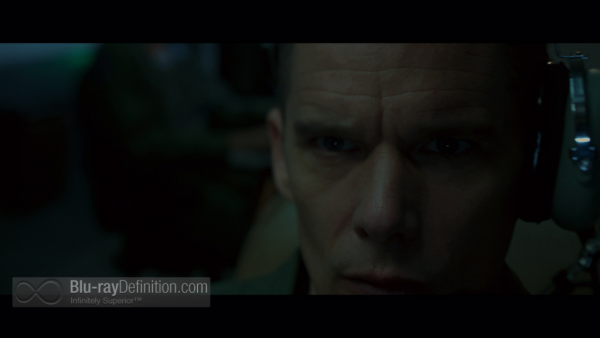 The sole audio track is an English DTS-HD Master Audio 5.1 (48kHz/16-bit) mix. Although only 16-bit, the sound on this lossless track is wonderful. It's not an overwhelmingly aggressive mix, but it grabs you with its subtlety, and sometimes those sorts of mixes can be the most delightful. The surround channels are filled with subtle atmospheric sounds, and dialogue is full and clear. When need be, such as the numerous sequences involving drone strikes, the LFE can be quite resonant, extending well down into the lower range.

Supplemental Materials
[Rating:2/5]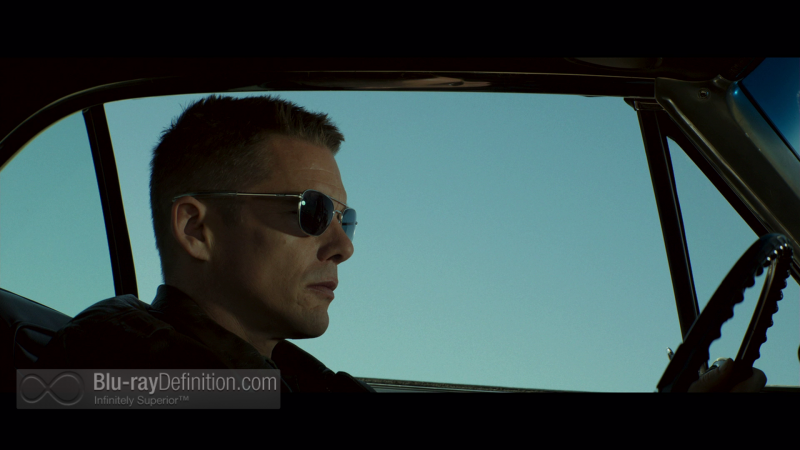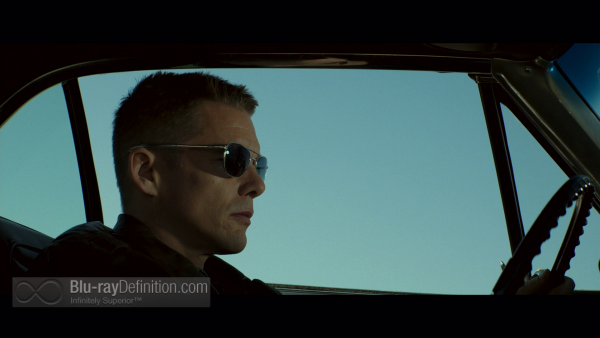 We are provided a brief interview with star Ethan Hawke and writer/director Andrew Niccol respectively, plus a 15-minute behind-the-scenes featurette. None of them is really required viewing.
Ethan Hawke Interview (1.78:1; 1080p/24; 00:04:56)
Andrew Niccol Interview (1.78:1; 1080p/24; 00:06:17)
Behind the Scenes (1.78:1; 1080p/24; 00:15:02

The Definitive Word
Overall:
[Rating:3/5]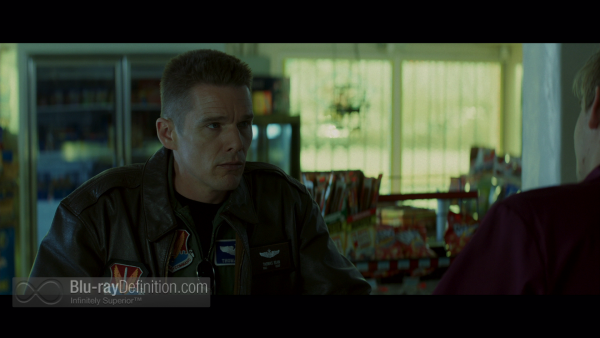 Ethan Hawke's performance is the main reason to watch what is just an average film about some very big issues in Good Kill. The production is top tier, but the screenplay and direction from Niccol need a bit of beefing up.

Additional Screen Captures