Aspect Ratio: 1.78:1
Video Codec: AVC/MPEG-4 (2D)/MPEG-4 MVC (3D)
Resolution: 1080p/24 (23.976Hz)
Audio Codec: English Dolby TrueHD 7.1 (48kHz/24-bit), English Audio Description Dolby Digital 5.1, French & Spanish Dolby Digital 5.1
Subtitles: English, English SDH, French, Spanish
Region: ABC (Region-Free)
Rating: PG
Run Time: 97 Mins
Discs: 4 (1 x Blu-ray 3D + 1 x Blu-ray + 1 x DVD)
Digital Copies: iTunes & UltraViolet
Studio: DreamWorks
Blu-ray Release Date: March 12, 2013
List Price: $54.99
–
Overall
[Rating:4.5/5]
The Film
[Rating:3.5/5]
Video Quality
HD: [Rating:5/5]
3D Effect: [Rating:5/5]
Audio Quality
[Rating:5/5]
Supplemental Materials
[Rating:4/5]
Click thumbnails for high-resolution 1920X1080p screen captures
 (The below TheaterByte screen captures are lightly compressed with lossy JPEG at 100% quality setting and are meant as a general representation of the content. They do not fully reveal the capabilities of the Blu-ray format)
–
The Film
[Rating:3.5/5]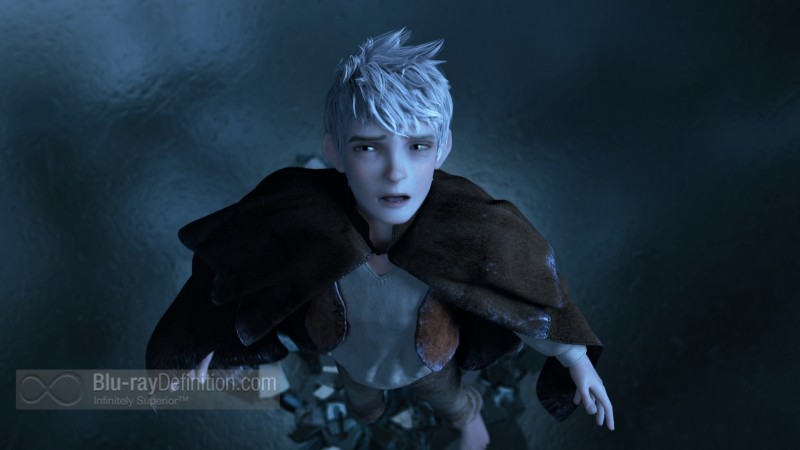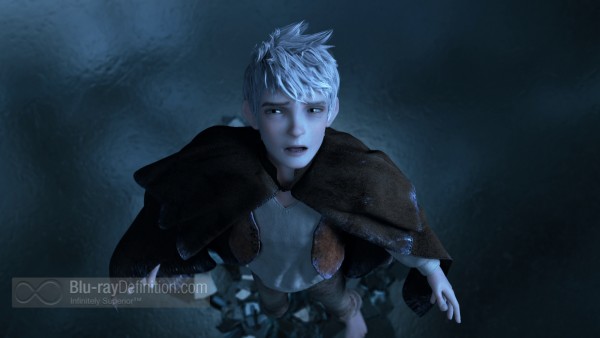 Based on William Joyce's The Guardians of Childhood book series and directed by Peter Ramsey, Rise of the Guardians is a visually stunning animated 3D adventure that is a testament to Ramsey's background as a storyboard artist on such films as Minority Report, Being John Malkovich, and Men in Black. The film is colorful, vast in its visual scope, and inventive in re-imagining the iconic holiday figures so culturally ingrained in our collective consciousness.
A supergroup of kiddie's heroes are gathered together when an ominous presence is felt. As North (Santa Claus, voiced by Alec Baldwin) prepares for the next Christmas, he senses a dark presence not felt since the Dark Ages. He summons together all the Guardians of the Children, Tooth (Tooth Fairy, voiced by Isla Fisher), Bunny (The Easter Bunny, voiced by Hugh Jackman) and Sandy (the Sandman) to plan a defense against the oncoming threat – Pitch, the embodiment of the boogieman (voiced by Jude Law). To help fight him off, the Man in Moon selects one more Guardian to join their ranks, the young and fun loving Jack Frost (voiced by Chris Pine). Together, they must fight to thwart Pitch's plans to replace all the little children's dreams with nightmares, derail all the upcoming holidays, and ruin their belief in the Guardians.
Ostensibly a powerhouse film for any and all holiday occasions that kids of all ages can enjoy, the message of Rise of the Guardians is one lost in a quagmire of commercialism, despite what were, presumably, the filmmakers' best intentions. The icons of holidays and other important occasions in kids' development, like the Tooth Fairy, for example, are placed in an impossible position, between two other mythical beings, Scylla and Charybdis, if you will. In order for children to continue believing in them, they have to defeat the boogieman and ensure they deliver on their promise of coins for a tooth, eggs for Easter, and, the biggest of them all, presents for Christmas. What exactly is the moral here? That if kids don't get material things, then nothing should be believed in? What next, no cake for your birthday, so you should no longer believe in your parents?
Despite this flawed and at times unfocused narrative and moral tale, the film's inventive take on the figures is enjoyable to watch, nonetheless, even if it is difficult to figure out how exactly Jack Frost fits in with any of the other Guardians. Santa Claus is a burly Russian with the Naughty and Nice lists tattooed on either of his forearms. The Easter Bunny is a tall, kangaroo-sized rabbit with Australian accent, complete with boomerang. The Tooth Fairy is an odd one, a human-sized, almost peacock-looking lady (never mind that it is the males that have all the color) whose helpers are tiny, fairy-sized versions of herself. Jack Frost is the plainest of the bunch, but also one of the most charismatic. A straightforward, fun-loving, hoodie-wearing teen with a plain wooden staff who likes to get up to mischief. Frost spends his days creating blizzards, snow days, and causing kids to dangerously sled through traffic at high speed. It's difficult to see exactly how this fits in with the other Guardians of the children, but a strained explanation is offered later on in the film about his past that makes him, supposedly, qualified as a Guardian.
The biggest strengths of Guardians are the imagery and the energy levels. The film is gorgeous from beginning to end and maintains a high level of energy with little let up. Kids will enjoy it, although some of the scarier moments with Pitch may be a little too heavy for the very youngest of the bunch.
Video Quality
HD: [Rating:5/5]
3D Effect: [Rating:5/5]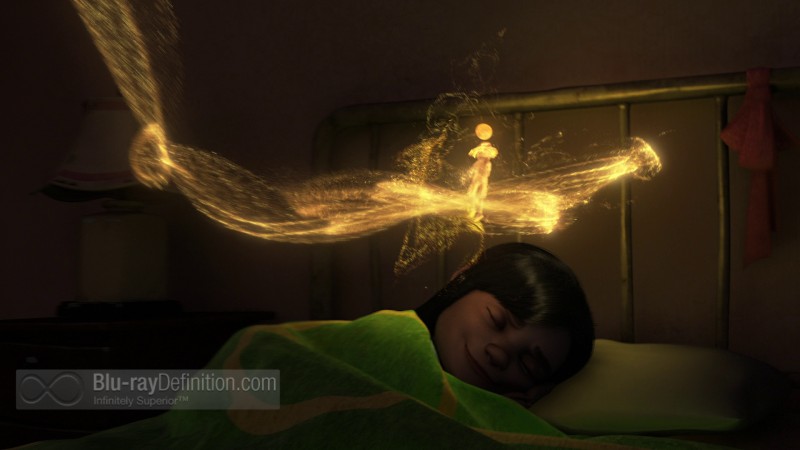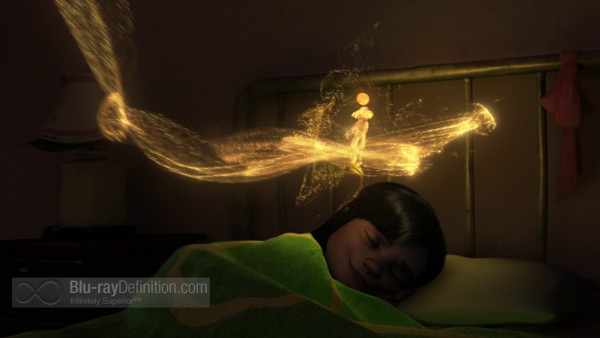 From the opening DreamWorks logo that uses Jack Frost in a rather inventive way, we know we're in for a special 3D treat with Rise of the Guardians when a snowflake floats right in front of our face. It's not that the entire film is all aggressive, in your face 3D, but the 3D here is some of the best I have seen, the incredible films from Pixar notwithstanding. With a full and natural sense of added dimensionality, the 3D effect is used just right and bumped up with some extra pop-out in all the right places. The aerial sequences look breathtaking and the effect of the Sandman's dreams and the Tooth Fairy's little helpers, in particular, look amazing. The 3D version of the film also cedes very little, if any, detail or textural information over the 2D. Speaking of which, the 2D transfer is no slouch. While a film like this must be seen in 3D to be fully appreciated, for those 2D-only folks, you won't be disappointed here. The colors are spectacular, detail is crisp, and there are no digital anomalies to worry about.
Audio Quality
[Rating:5/5]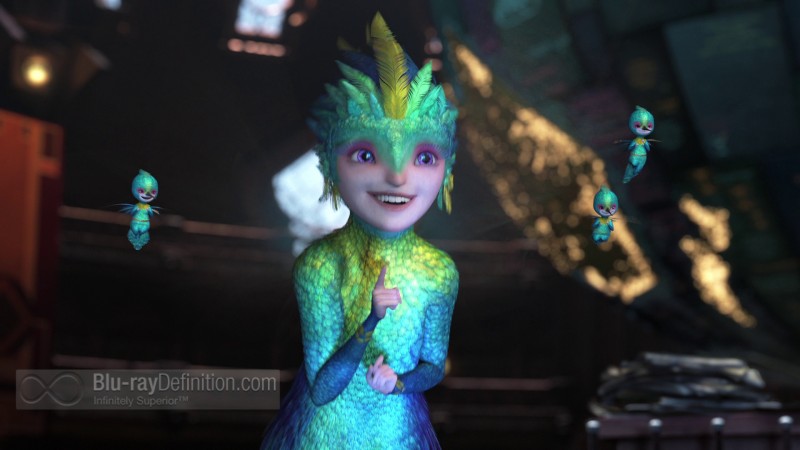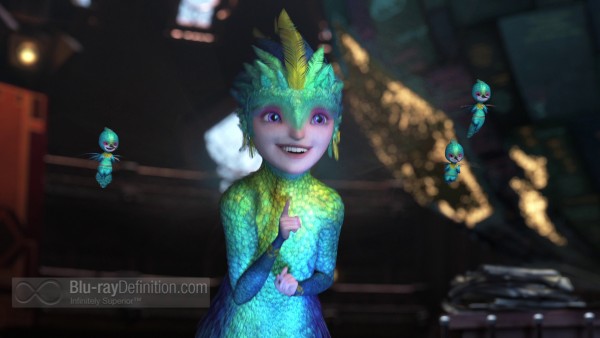 Rise of the Guardians gets a magnificent Dolby TrueHD 7.1 (48kHz/24-bit) mix on Blu-ray and Blu-ray 3D that is dynamic and engulfing. The additional back channels make for an added sense of dimensionality and spaciousness as sounds begin to move around the room, especially the voice of Pitch, in one particular scene as he tries to convert  Jack to his cause, where it is panned circularly. Dialogue is crystal clear and lows are extended way down without being boomy.
Supplemental Materials
[Rating:4/5]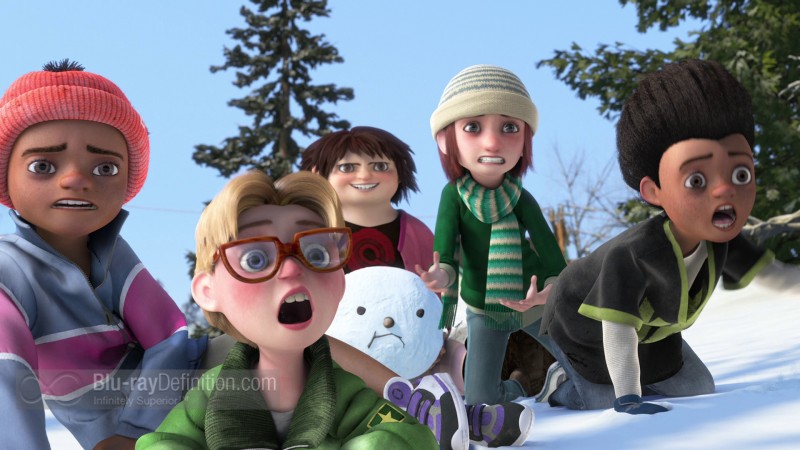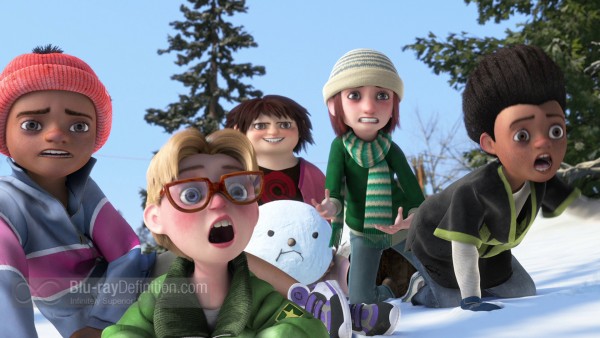 Extras for the whole family are included, including two fun games exclusive to the Blu-ray release and a few production featurettes that older kids and adults may find somewhat interesting.
The supplements:
DVD – Standard DVD release of the feature film included.
iTunes & UltraViolet Digital Copy
Filmmakers' Commentary
Blu-ray Exclusives:

Jack Frost Snowball Showdown! – Negotiate Jack in a snowball fight against the kids.
Rock, Paper, Scissors with Sandy – Play the classic Rock, Paper, Scissors game against Sandy.

Legendary Features:

Behind the Magic (1.78:1; 1080p/24; 00:27:43)
The Man Behind the Guardians (1.78:1; 1080p/24; 00:06:25) – A brief discussion with producer William Joyce.
Dreamers & Believers (1.78:1; 1080p/24; 00:10:47) – A look at the cast of The Rise of the Guardians.
Sandy's Dream Guide – An interactive guide to the meaning of dreams.

Previews
World of DreamWorks Animation
The Definitive Word
Overall:
[Rating:4.5/5]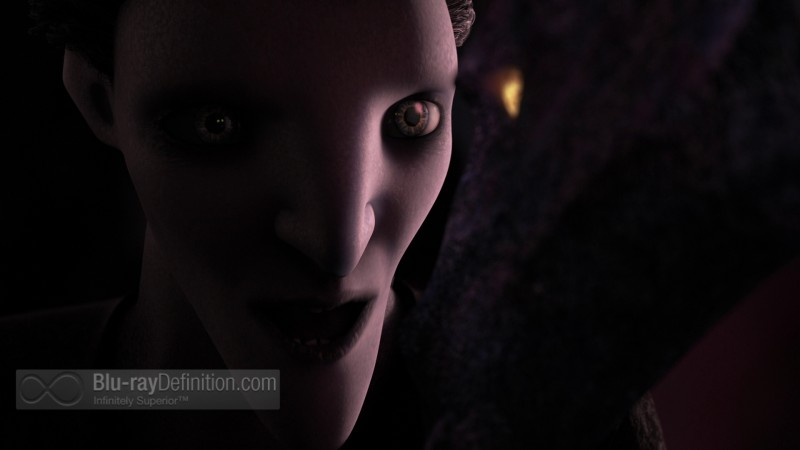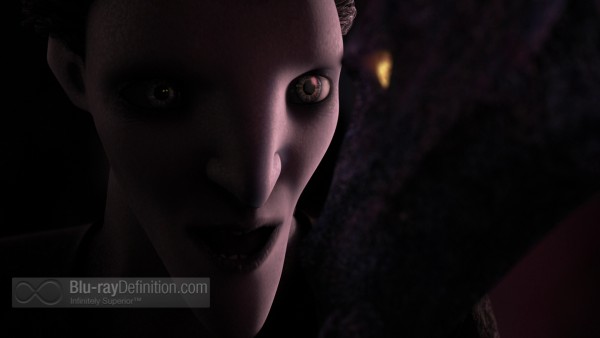 Holiday commercialism must be defended at all costs against every child's greatest fear, the boogieman, in this well-intentioned, but flawed animated adventure. The superheroes of childhood wonder are all gathered together for a film to fit every holiday occasion, and while it hits a lot of high notes, it also puts forward some questionable priorities in a storyline that often goes awry. Still, the reworking of these icons, the imagery, and the action levels keep Rise of the Guardians from being a complete disaster. Kids should enjoy it.
Additional Screen Captures
[amazon-product]B00BBQXUYK[/amazon-product]
[amazon-product]B005LAIIGC[/amazon-product]
[amazon-product]B00AQKEPMI[/amazon-product]
Purchase Rise of the Guardians on Blu-ray 3D Combo Pack at CD Universe
Shop for more Blu-ray titles on Amazon.com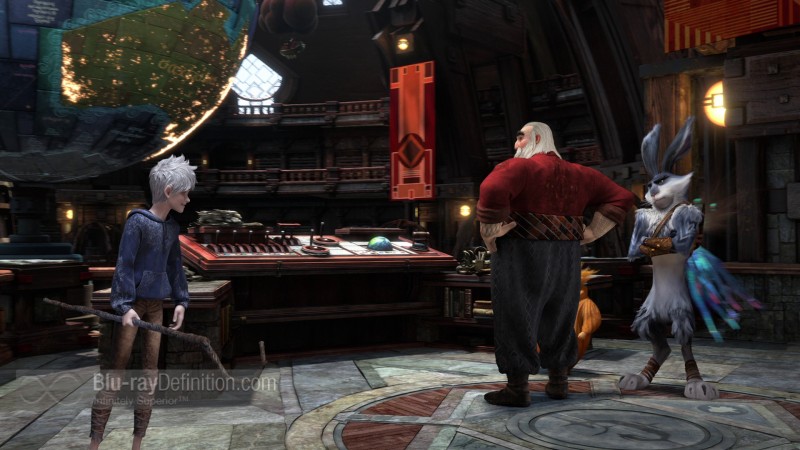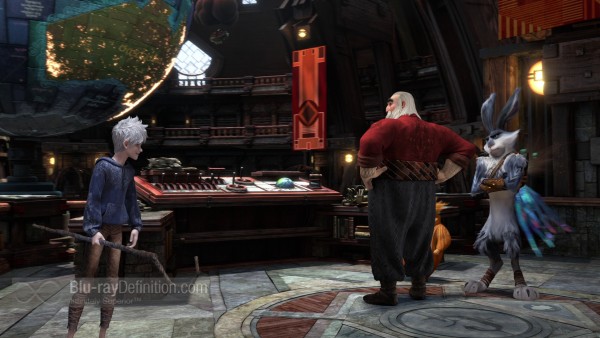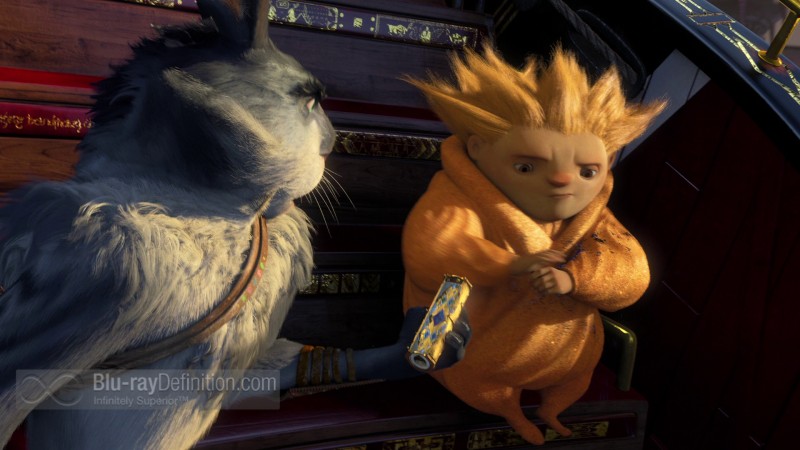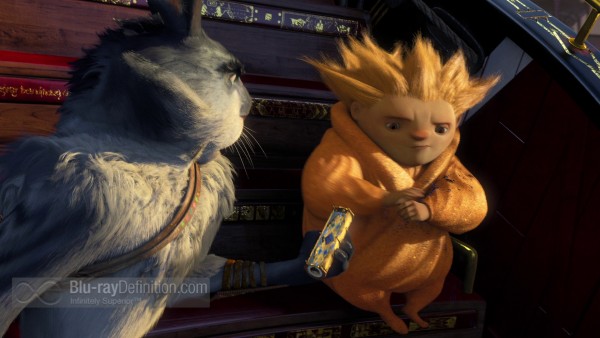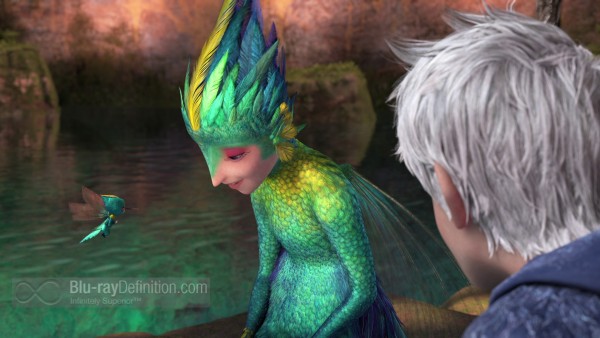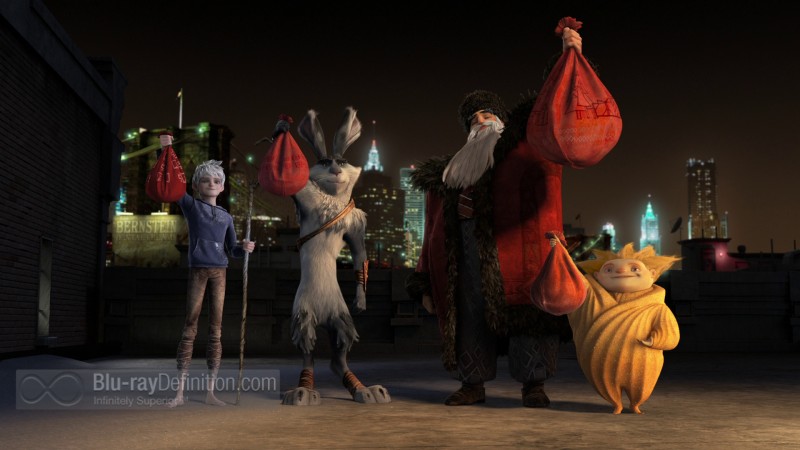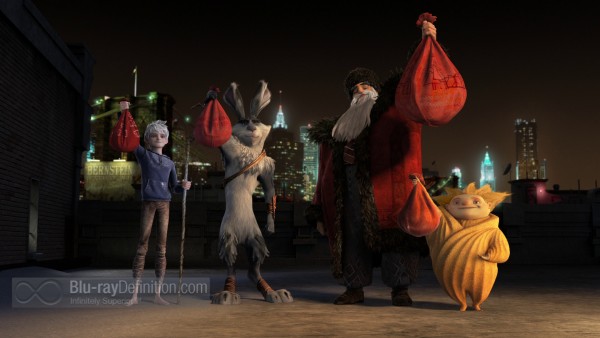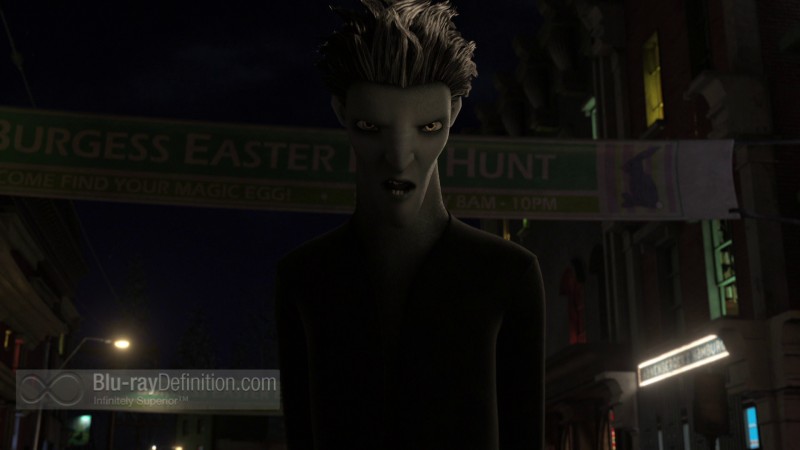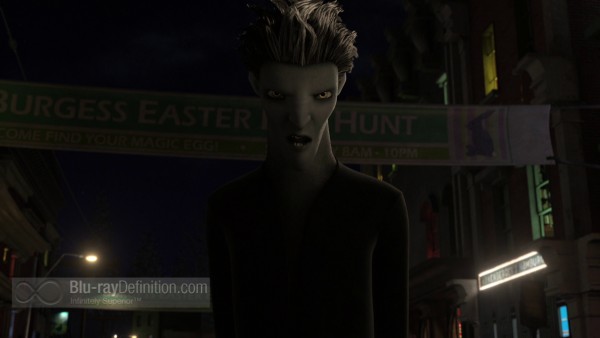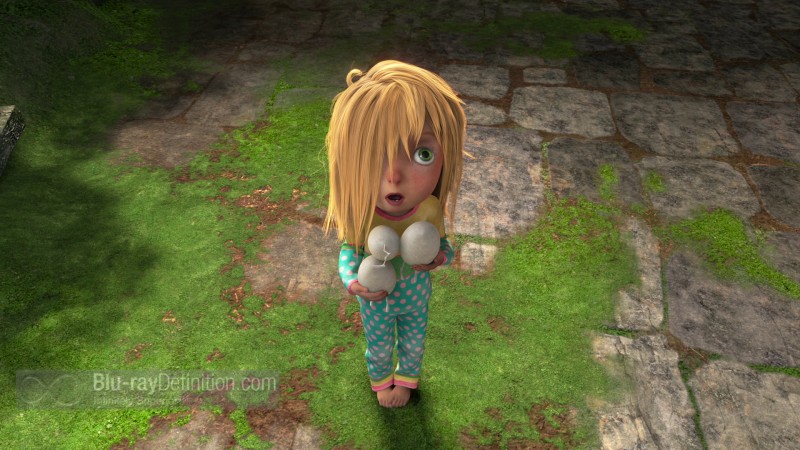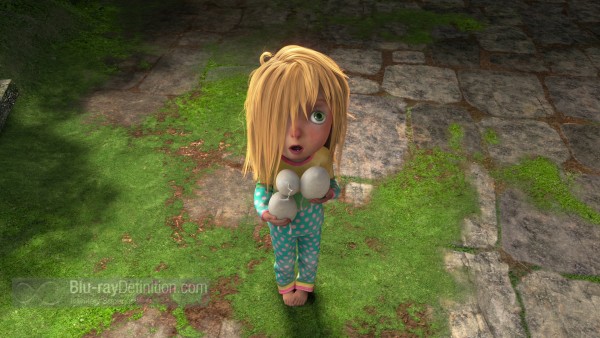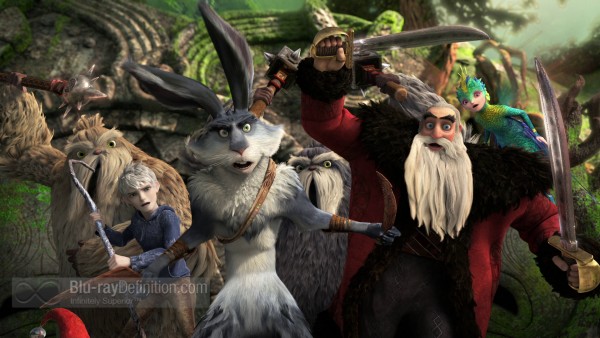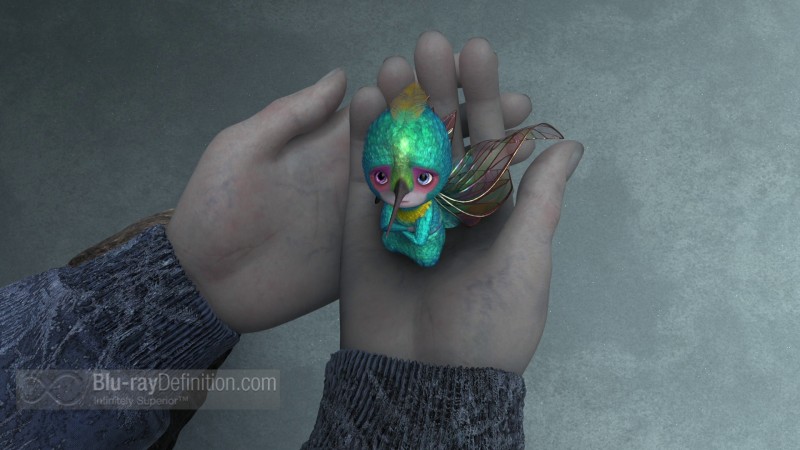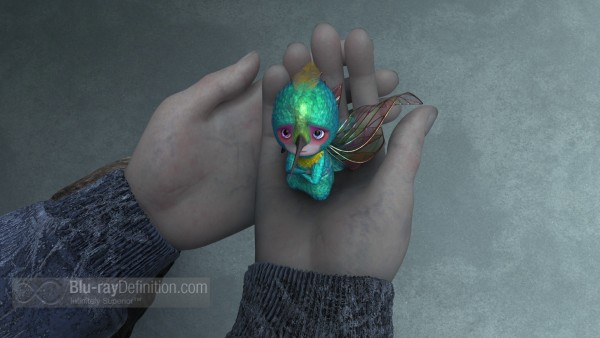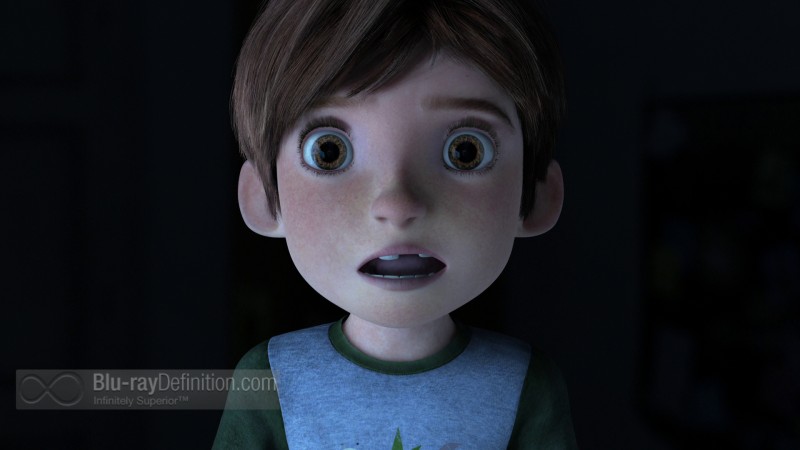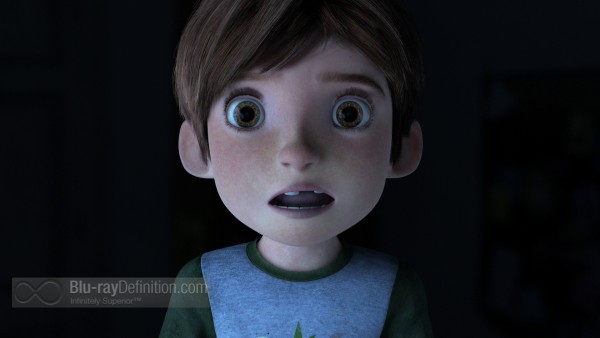 –
[amazon-product]B00BBQXUYK[/amazon-product]
[amazon-product]B005LAIIGC[/amazon-product]
[amazon-product]B00AQKEPMI[/amazon-product]
Purchase Rise of the Guardians on Blu-ray 3D Combo Pack at CD Universe
Shop for more Blu-ray titles on Amazon.com
Overall
[Rating:4.5/5]
The Film
[Rating:3.5/5]
Video Quality
HD: [Rating:5/5]
3D Effect: [Rating:5/5]
Audio Quality
[Rating:5/5]
Supplemental Materials
[Rating:4/5]
–