– –

The Film(s)

[Rating:4/5]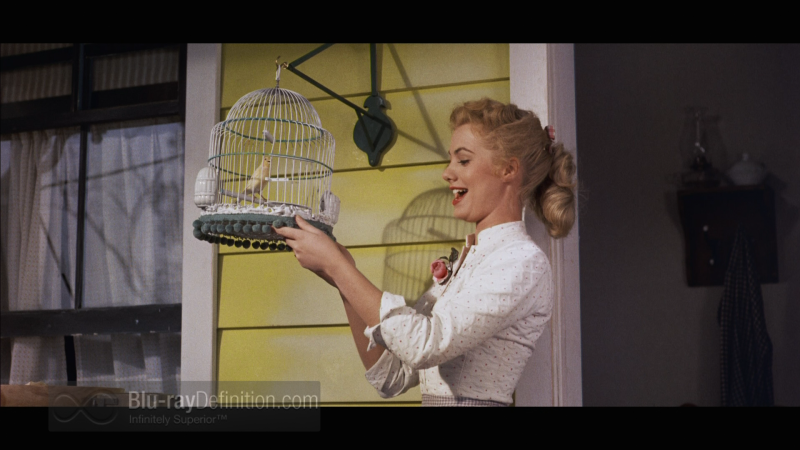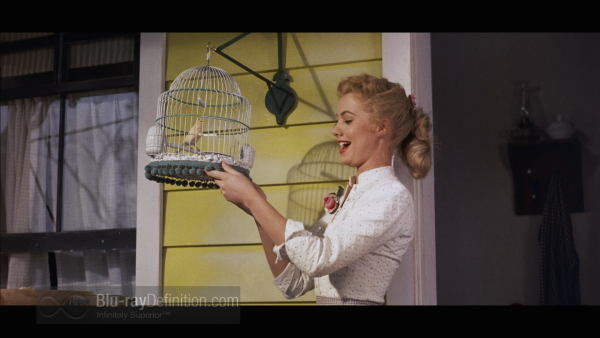 Whoa, Nelly, six beloved Rodgers and Hammerstein movie musicals in one big Blu-ray box, The Rodgers and Hammerstein Collection!
State Fair (1945)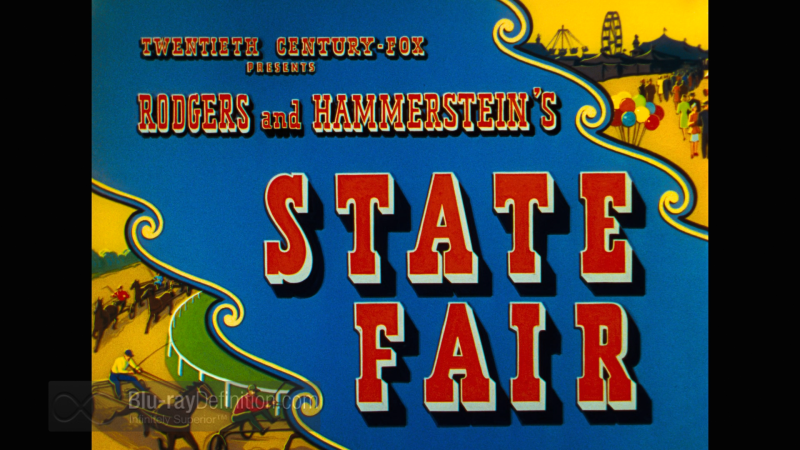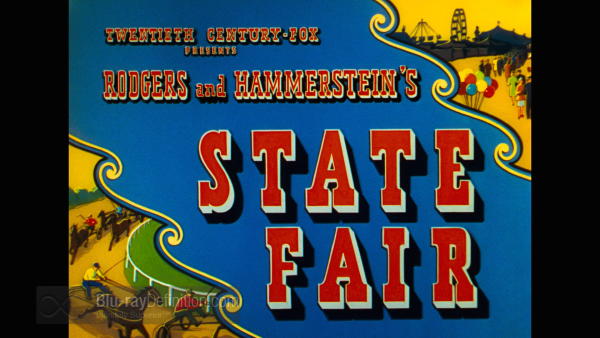 Adapted from a very successful 1933 film adaptation of Phil Stong's original novel and full of  R&H surefire hits like "It Might as Well be Spring " and "A Grand Night for Singing," State Fair follows the Frake family to the Iowa annual state fair: Father Abel (Charles Winninger), Mother Melissa (Fay Bainter), Daughter (Jeanne Crain) and Son Wayne (Dick Haymes).  Margy's fiance Harry Ware (Phil Brown) (about whom she is unenthusiastic) cannot come because he has to work with his cows. Wayne's girl friend Eleanor (Jane Nigh) won't be going either because her mother is still ailing.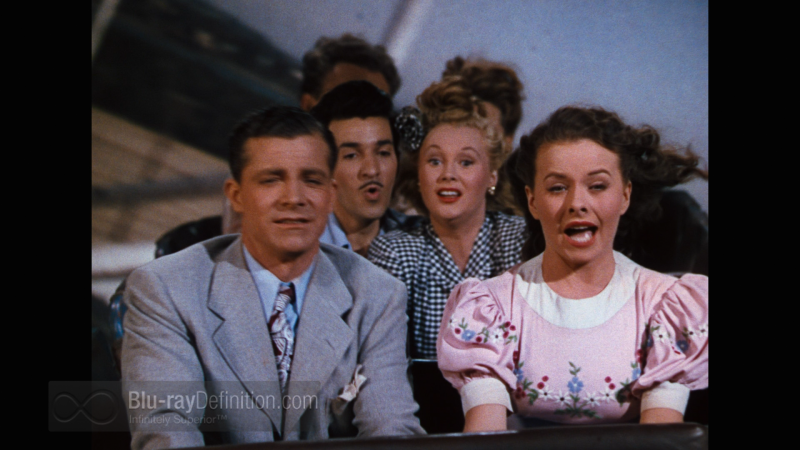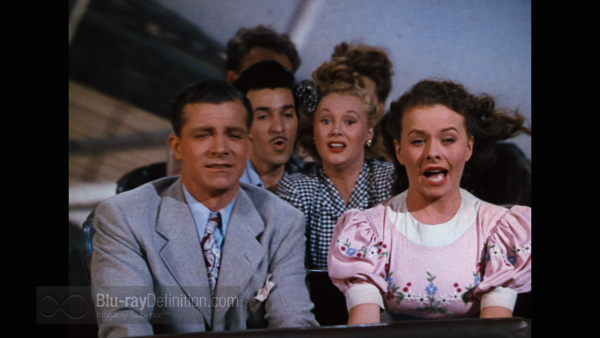 At the fair,  Wayne meets Emily Edwards, a band singer, (Vivian Blaine) while Margy meets Des Moines Register reporter Pat Gilbert (Dana Andrews) on the roller coaster and each pair agrees to spend the evening together. These relationships warm up as Ma and Pa win prizes for their recipes and pet boar, respectively.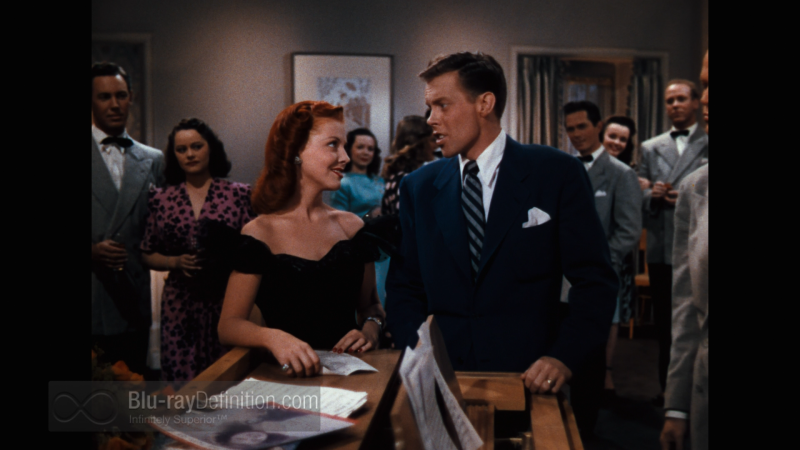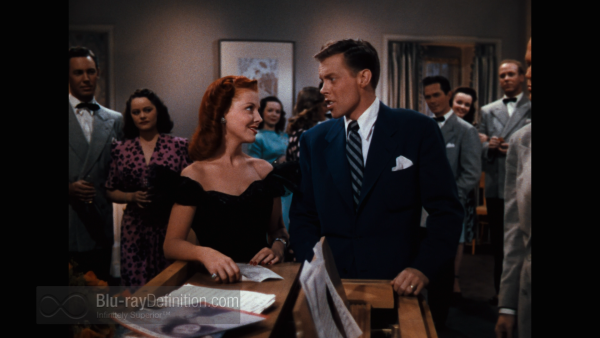 However Margy's and Wayne's "fair" romances hit the rocks when Emily and Pat both coincidentally leave for better jobs in Chicago. When Pat calls from Chicago to propose marriage to Margy she immediately accepts while Wayne reunites with his girl,  Eleanor.
Oklahoma! (1955)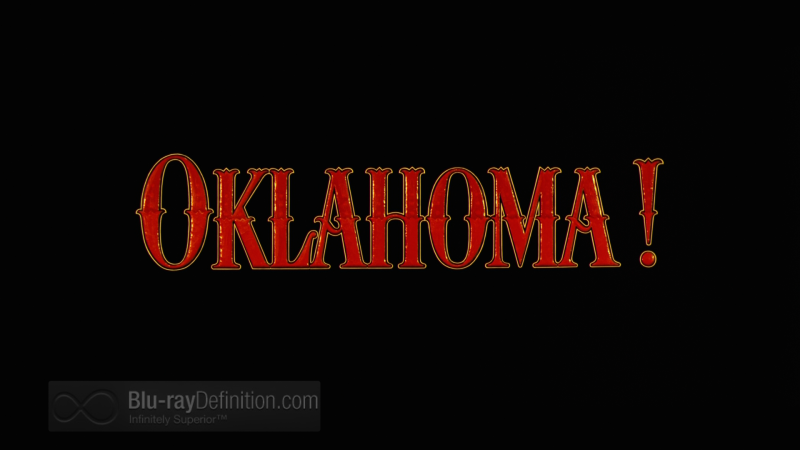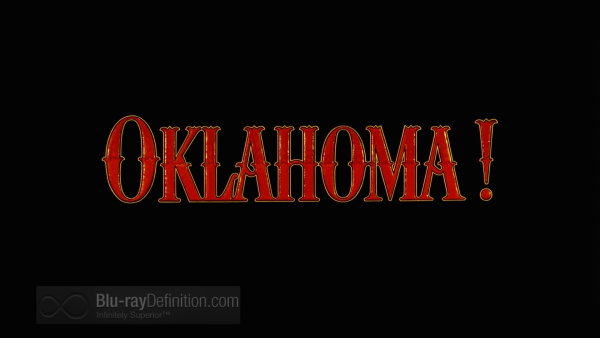 Rodgers and Hammerstein scored big with this larger-than-life Broadway blockbuster in 1943. Both film versions of Oklahoma!Cinemascope (35 mm) and Todd-AO (70 mm) are included in this set. While each has a freshly minted look, the Todd-AO picture quality and soundtrack audio carry the day.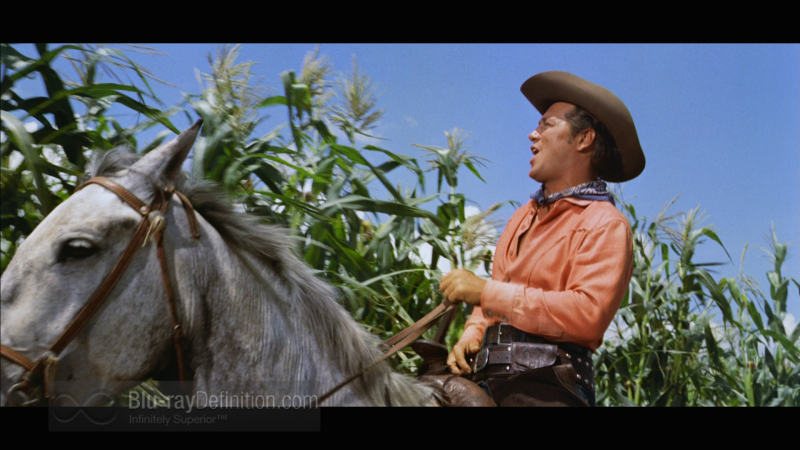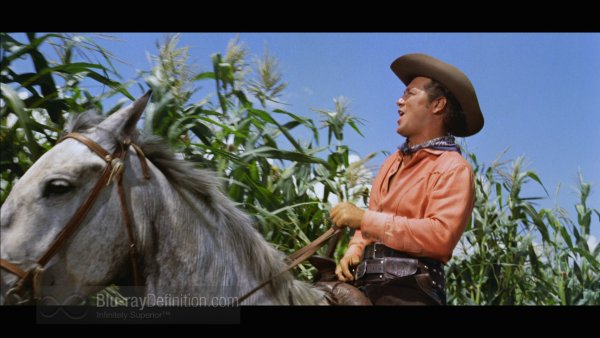 With more great songs than ever ("Oh What a Beautiful Mornin,'" "Surrey With the Fringe On Top," "I Cain't Say No," "People Will Say We're in Love,"and "Oklahoma"), this film was nearly as long as the stage version, quite unusual for the times.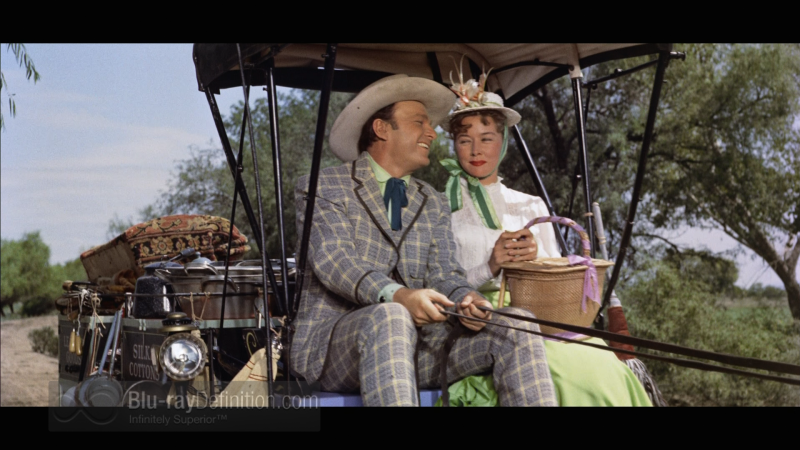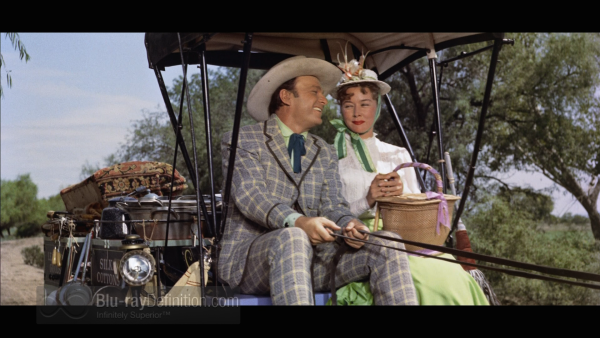 Oklahoma! is set in the early days of the territory's settlement and juxtaposes Old West cowboys and newly arrived farmers lured by the offer of free land. Young cowpuncher Curly (Gordon McRae) and surly farmhand Jud Fry (Rod Steiger) both pursue pretty Laurey (Shirley Jones).  Meanwhile, Will Parker (Gene Nelson) and Persian traveling salesman Ali Hakin (Eddie Albert) vie for Ado Annie (Gloria Grahame).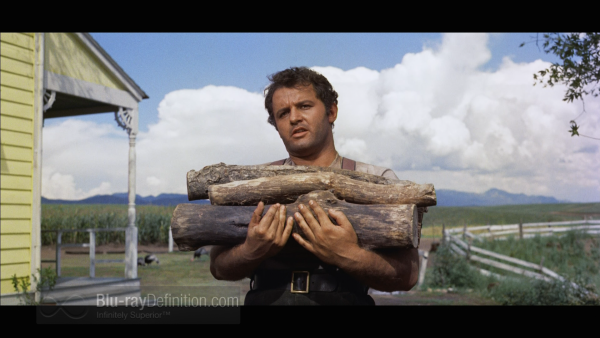 At the social dance, boxed suppers are auctioned off with the proceeds going to the new schoolhouse. Jud and Curly bid on Laurey's hamper and the cowboy sells all of his possessions to win but Jud will not go away quietly.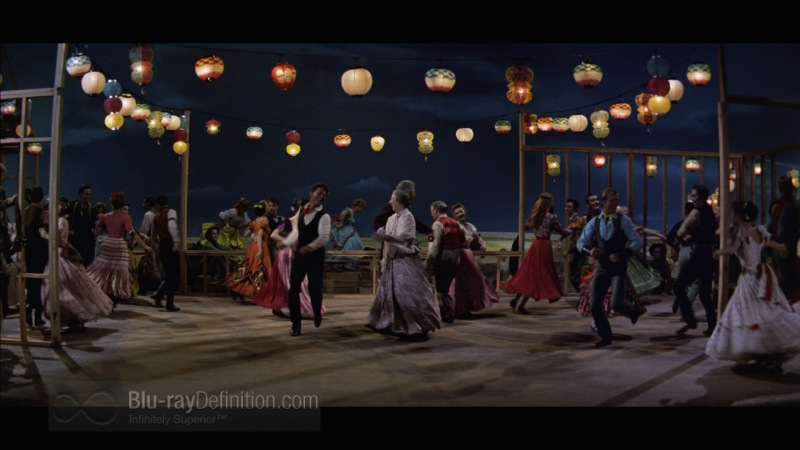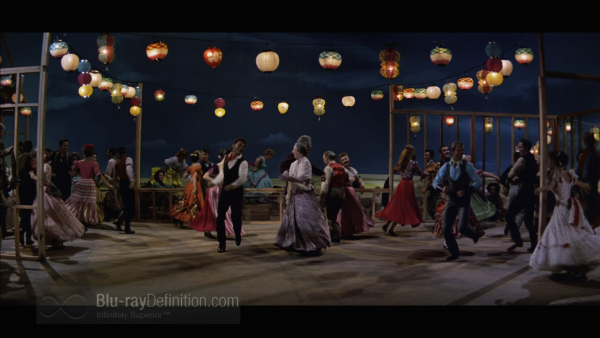 After Curly and Laurie get married Jud crashes the party and ignites the haystack that the newlyweds are perched on. In the ensuing struggle, Jud falls on his own knife. Curly is arrested, tried and acquitted in a makeshift courtroom in Aunt Eller's (Charlotte Greenwood) kitchen. With Laurey at his side, Curley drives them off in a surrey with a fringe on top.
Carousel (1956)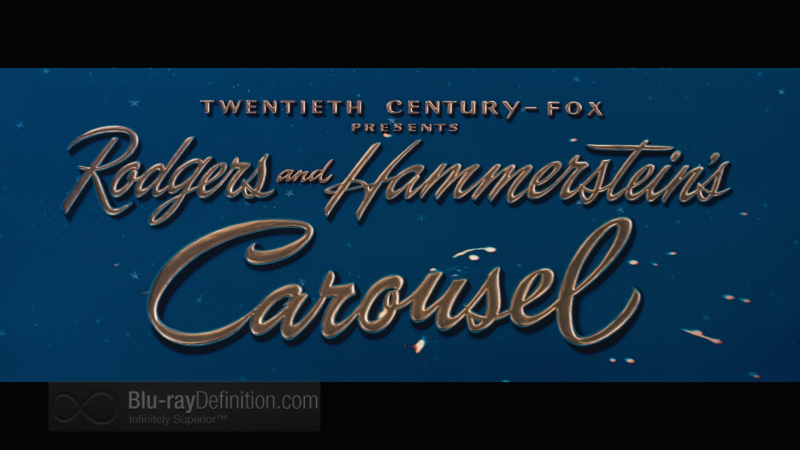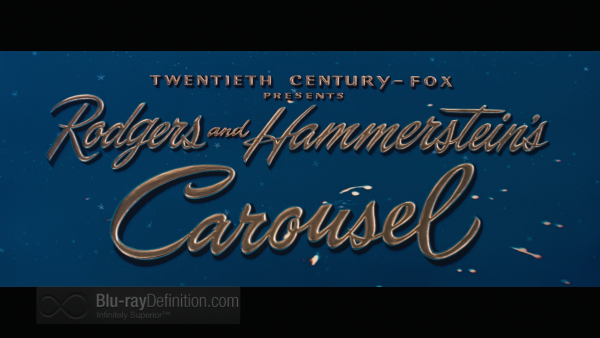 Following hard on the heels of the very successful Oklahoma!, Carousel reunites Shirley Jones (Julie Jordan) and Gordon McRae (Billy Bigelow) in another tune-laden R&H musical ("If I Loved You," "June is Bustin' Out All Over," "You'll Never Walk Alone"). This film was originally shot in Cinemascope 55.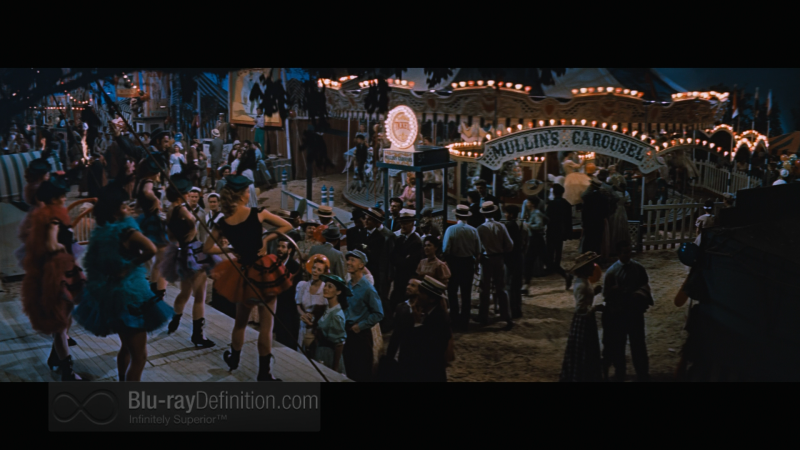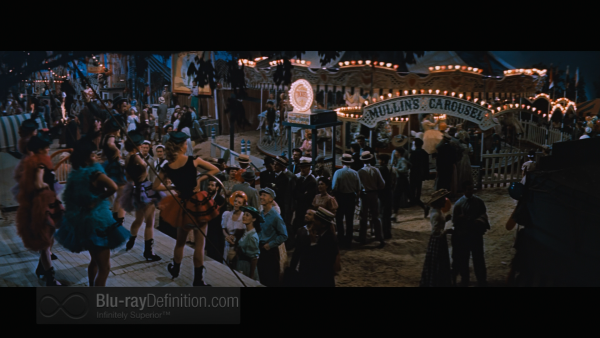 Carousel opens in heaven. The late carousel barker, Billy Bigelow asks the Starkeeper (Gene Lockhart) to let him return to earth for one day. As Billy's case is being considered we get his story. He had fallen in love with Julie, a young millworker but both get fired: Billy for paying too much attention to Julie, angering carousel owner Mrs. Mullin (Audrey Christie) who loves him; Julie for violating millowner Mr. Bascombe's (John Dehner) curfew. Meanwhile, Julie's friend Carrie Pipperidge (Barbara Ruick) falls for a fisherman, Enoch Snow (Robert Rounseville).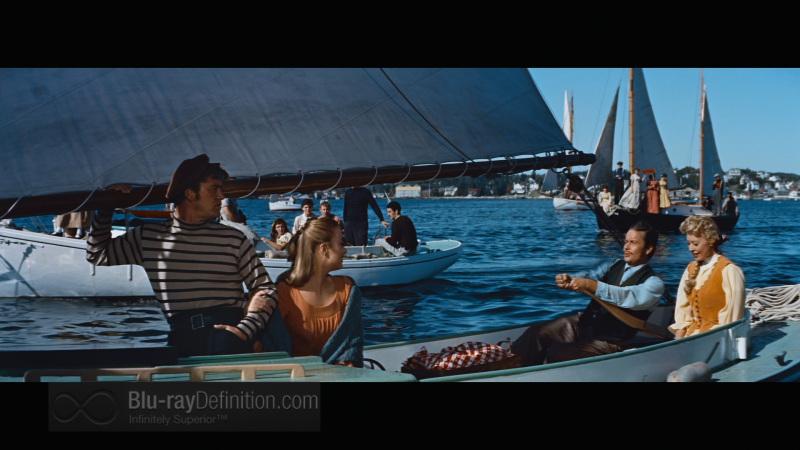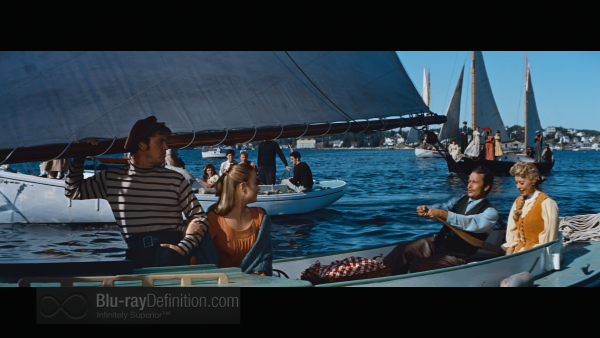 Jobless Billy marries Julie and they move in with Cousin Nettie (Claramae Turner). Mrs. Mullin offers Billy his old job back if he deserts Julie who is now pregnant, causing additional strain on their already troubled marriage. Billy gets recruited by friend Jigger Craigin (Cameron Mitchell) to rob Bascombe. When their attempt is foiled, Billy falls on his knife, and dies in Julie's arms.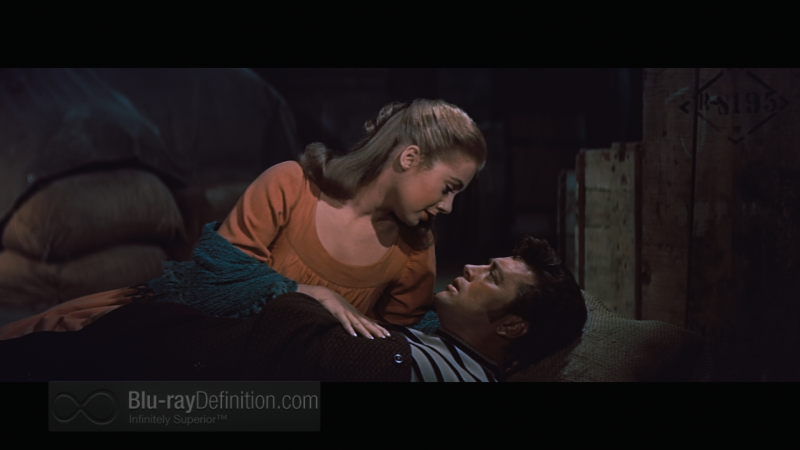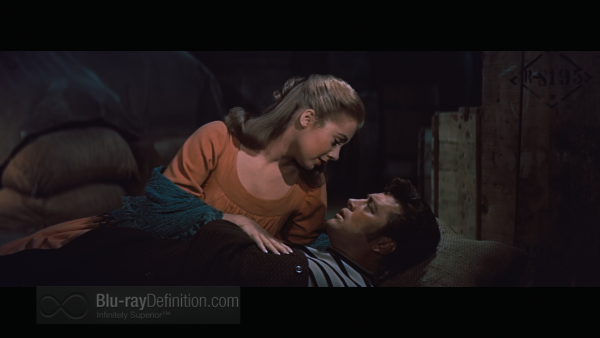 When Billy returns to Earth, it is 15 years later and he meets his daughter Louise (Susan Luckey) who is ostracized by her schoolmates because her father was a thief. Billy becomes visible and when Louise refuses a star that he has stolen from heaven, he slaps her hand.  Julie arrives and perhaps sees Billy for a fleeting moment. Finally, Billy receives permission to attend Louise's high school graduation and lets Julie know that he has always loved her.
The King and I (1956)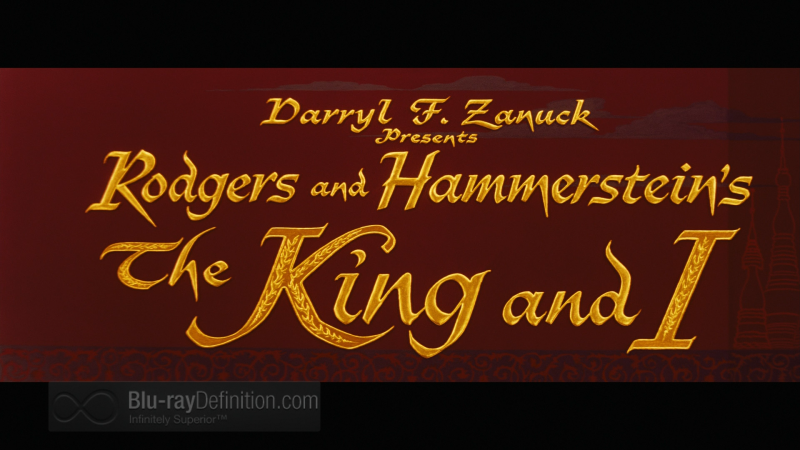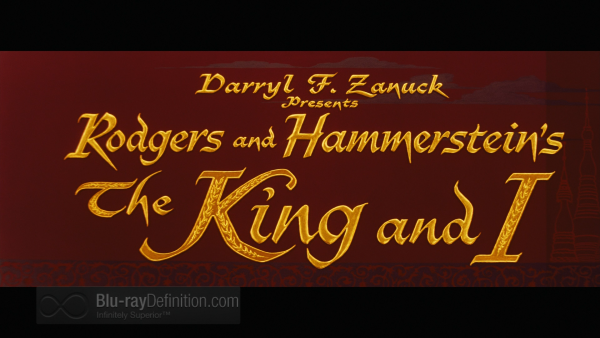 The second R&H musical to hit the silver screen in 1956, The King and I was based on the long-running stage play, Anna and the King of Siam. Like its predecessors, this show contains many hit numbers ("I Whistle a Happy Tune," "Hello, Young Lovers," "Getting to Know You," "We Kiss in a Shadow," "Shall We Dance")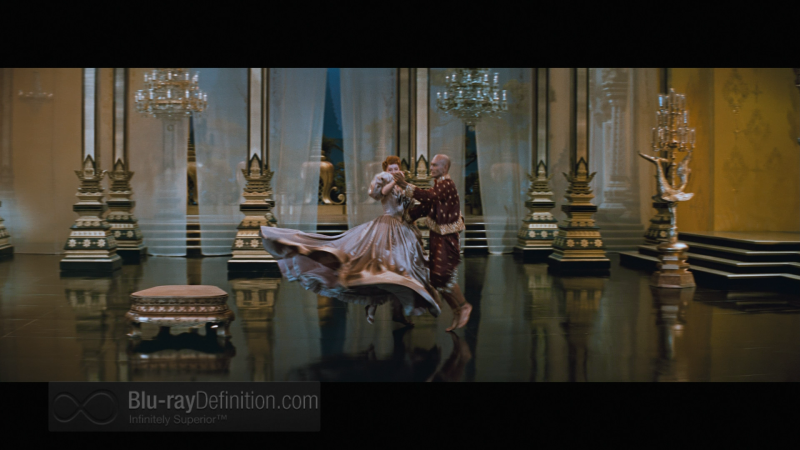 Mrs. Anna Leonowens, (Deborah Kerr) an English widow, with her son Louis (Rex Thompson), travels to Siam to tutor King Mongkut's (Yul Brynner) children. Escorted by the Kralahome (Martin Benson), Anna encounters the rigidly autocratic King and his seemingly endless stream of children.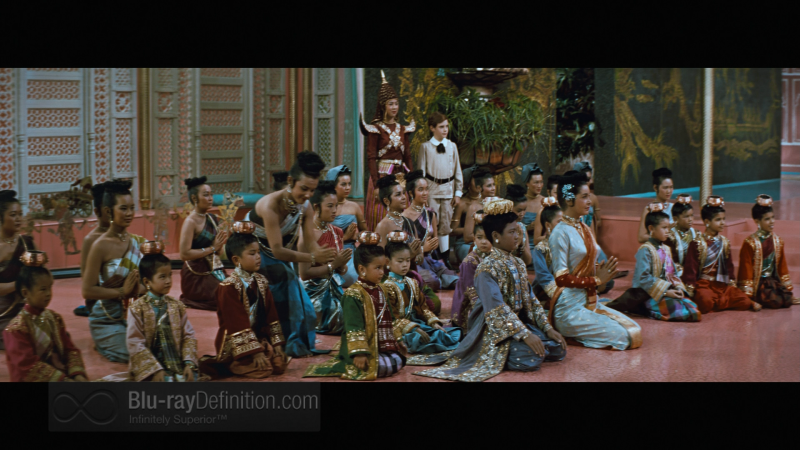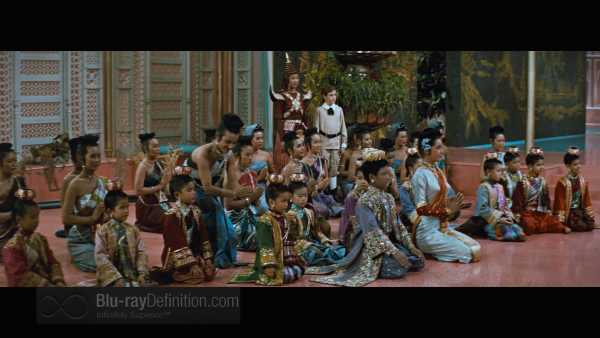 Crossing extreme cultural boundaries, the relationship between the King and Anna becomes closer as each makes concessions to the other's differences. Lady Thiang (Terry Saunders) helps Anna's adjustment to life in the Royal Palace.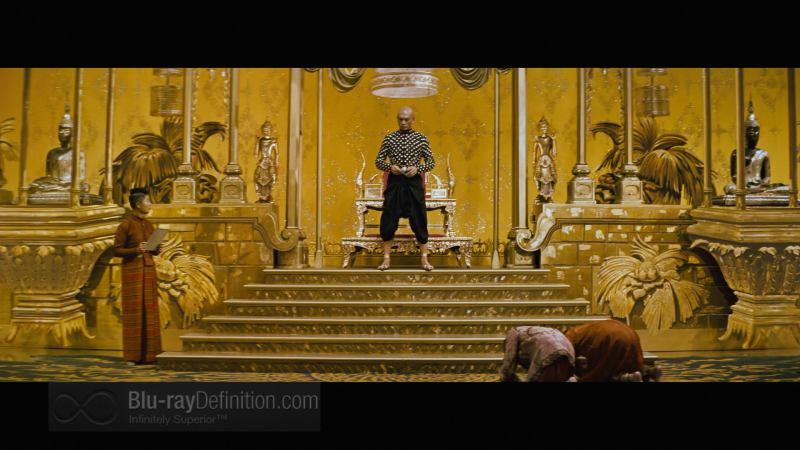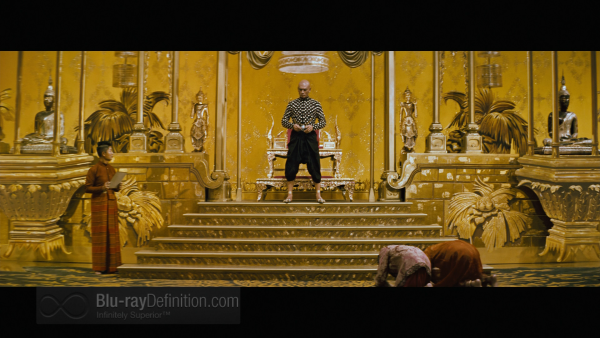 The English ambassador visits the Royal Palace and Anna reconnects with old friend aide-de-camp Sir Edward Ramsay (Geoffrey Toome) who still is in love with her. A state dinner is followed by the incredible Siamese version of Uncle Tom's Cabin. We next get the "Shall We Dance" sequence that is the film's apotheosis. The King's crisis of confidence anticipates his touching death scene that convinces Anna to remain in Siam with the royal children.
South Pacific (1958)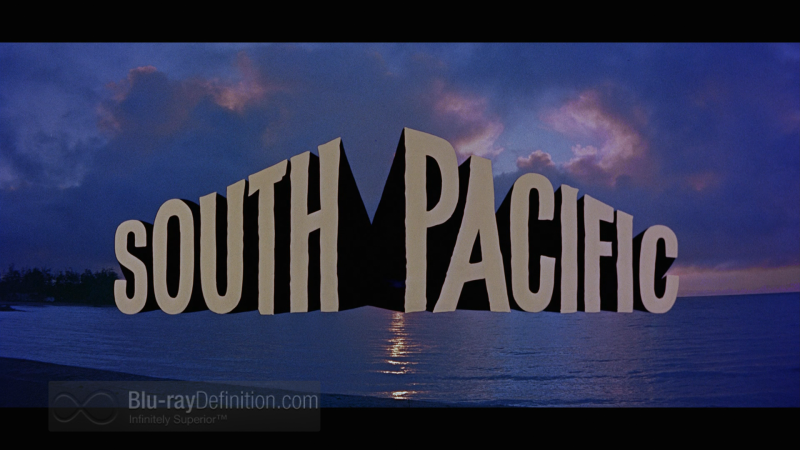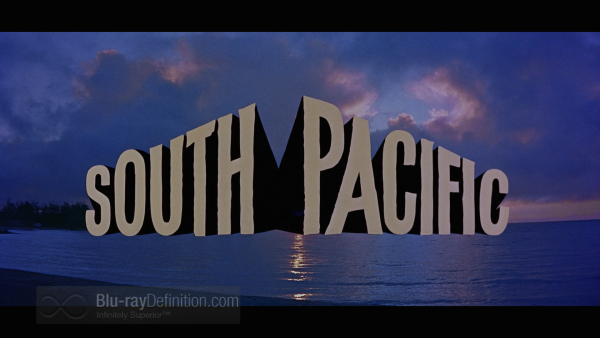 James Mitchener's Tales of the South Pacific inspired this ultra-romantic musical with a plethora of great songs ("There is Nothing Like a Dame," "I'm in Love with a Wonderful Guy", "Some Enchanted Evening," " Bloody Mary," "Bali Ha'i," "I'm Gonna Wash that Man Right out of My Hair"). South Pacific is reissued in two versions, "theatrical" and "extended" or "road show" releases (the latter running an extra 14 minutes) and both in Todd-AO.  The theatrical version is the clear winner with a lossless DTS-HD Master Audio soundtrack and better color reproduction and detail recovery. In fact, there are scenes in the "road show" version that appear completely washed out.  Unlike previous R&H filmed musicals, South Pacific takes dead aim at the delicate subject of racial prejudice.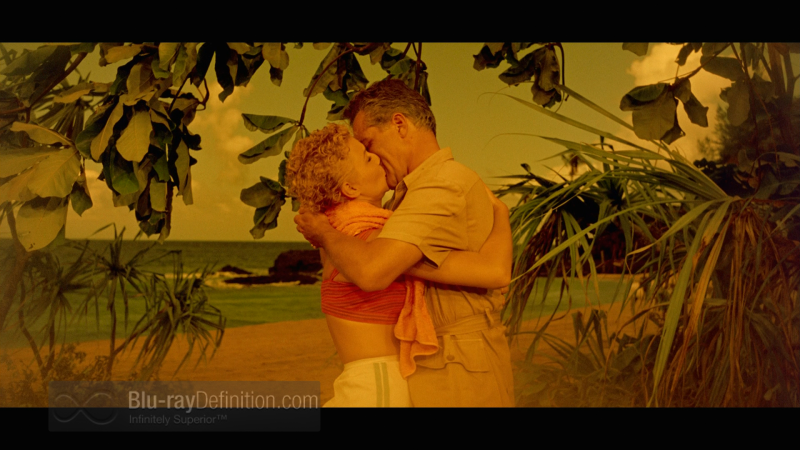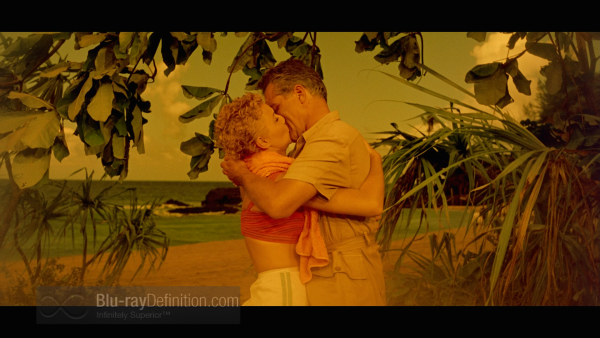 We meet Seabee Luther Billis (Ray Walston) and his mates, stationed on a South Pacific island and lamenting the absence of available women. Marine Lieutenant Joe Cable (John Kerr) arrives and catches the eye of Bloody Mary (Juanita Hall) who plants the seed of a visit to meet her beautiful daughter Liat (France Nuyen) on the mysterious island, Bali Ha'i.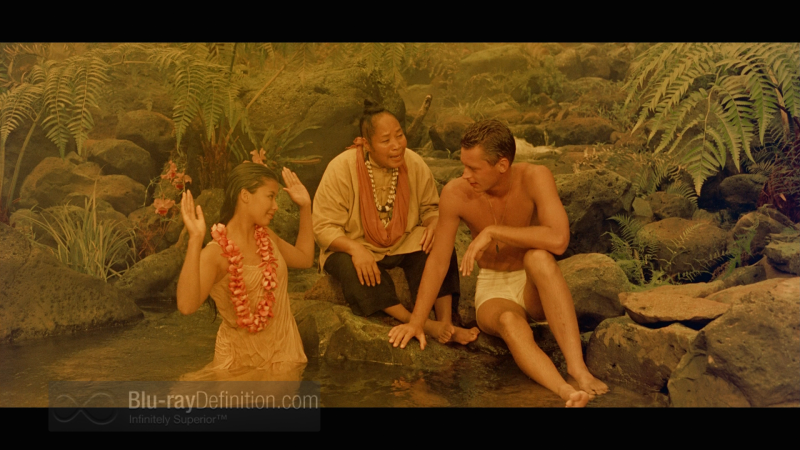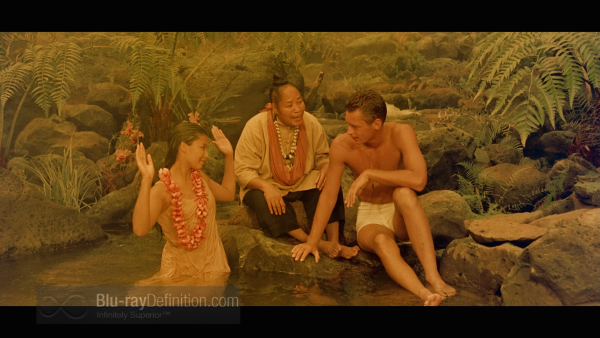 Ensign Nurse Nellie Forbush (Mitzi Gaynor) cozies up to French planter Emile de Becque. Eventually, both confess their love for each other and Emile proposes marriage. Captain Brackett (Russ Brown) tries to recruit de Becque to assist Lt. Cable with a dangerous reconnaissance mission on the Japanese-held Marie-Louise Island, but he declines. Joe is given some down-time and he goes to Bali Ha'i where he meets Liat and instantly falls in love with her.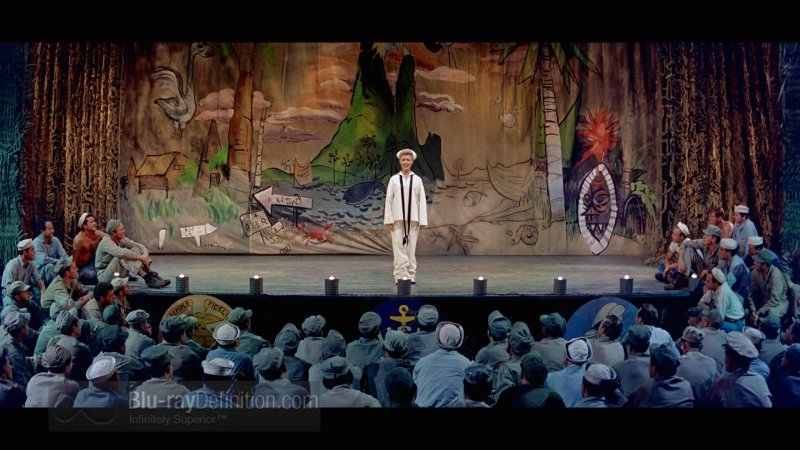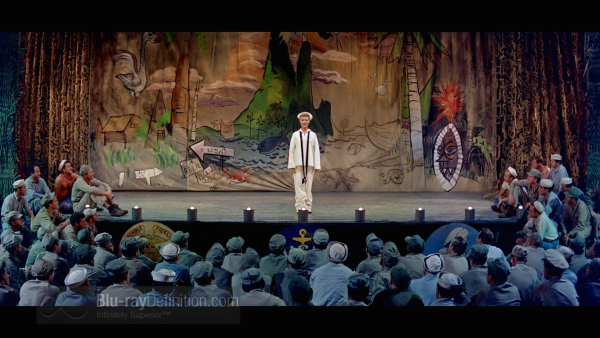 When Nellie discovers that Emile is a widower with two small children, she begins to doubt their relationship. Meanwhile, Joe and Liat heat up. Cable gets malaria and recovers but remains conflicted about marrying Liat as he is engaged to a girl back home in Philadelphia.  Nellie tells Emile that she cannot marry him.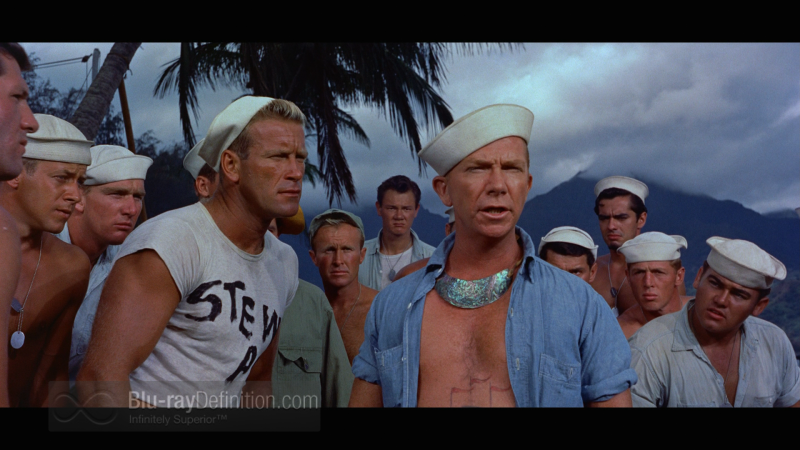 Distraught, Emile agrees to join Joe on his intelligence mission. After sending back much useful information to the American forces, Joe is fatally wounded and Nellie has to break the news to Liat. Finally, Emile returns home and reunites permanently with Nellie and his children.
The Sound of Music (1965)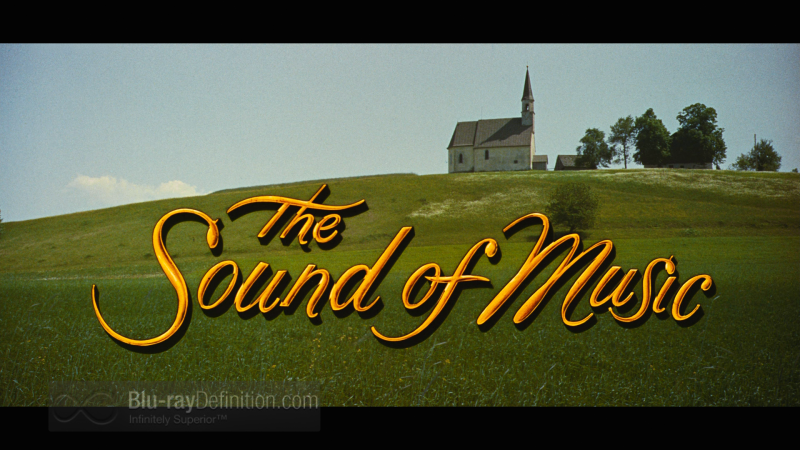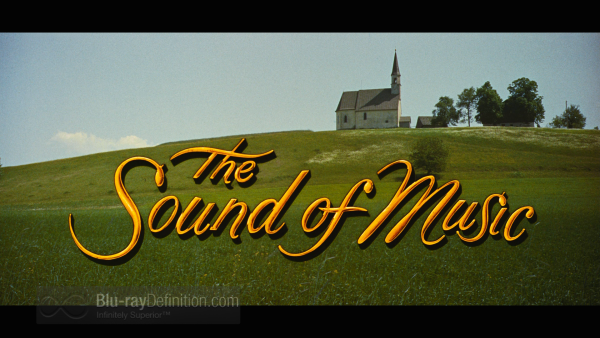 From its iconic opening in the Austrian mountains, The Sound of Music holds its audience rapt for nearly three hours as Maria (Julie Andrews) delivers the title tune in her pristine soprano. Other hit songs include "Edelweiss," "My Favorite Things," "Do-Re-Mi," and "Climb Every Mountain."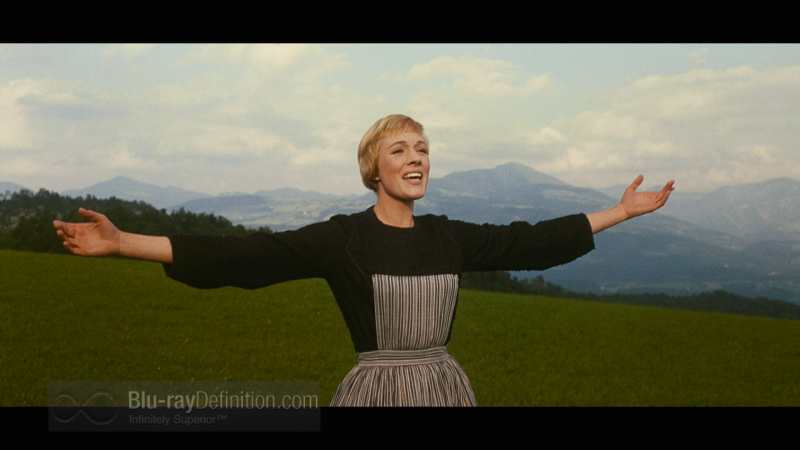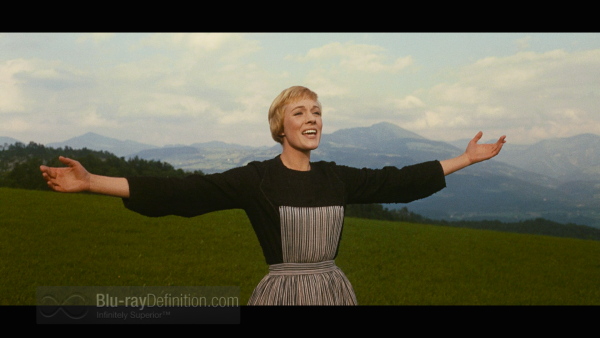 Based on the improbable but true story of the singing von Trapp family, TSOM begins in late 1930s Austria just before the storm clouds of war darken the horizon. Maria. a troubled postulant in the Nonnberg Abbey, is offered a chance to leave the order and tutor the seven children of widower naval captain Georg von Trapp (Christopher Plummer). After a rocky start, Maria wins the children over with her singing and playing.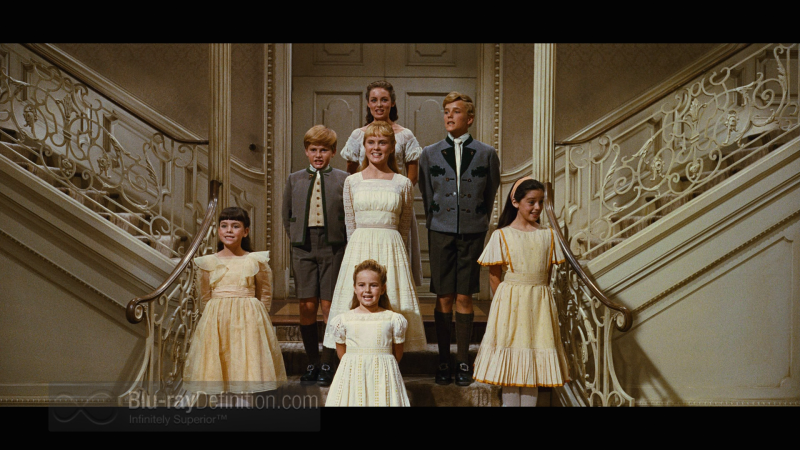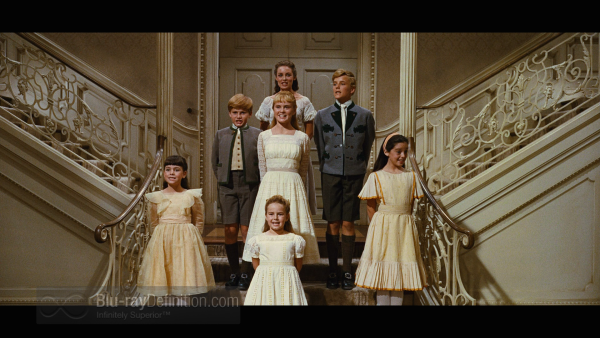 The Captain nearly fires Maria after a boating misadventure, but relents when he hears his children sing for Baroness Elsa von Schraeder (Eleanor Parker). Friend Max Detweiler (Richard Haydn) is searching for a musical act for the Salzburg Festival but the Captain forbids his children to participate as Max's entry.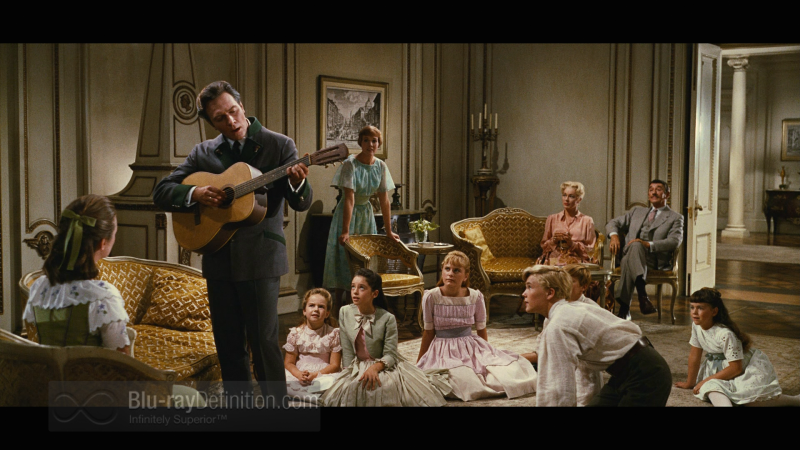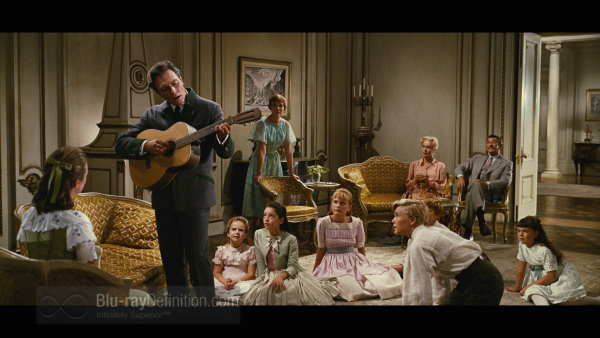 Although Maria has returned to the abbey and the Captain has become engaged to the Baroness, she agrees to return as governess until a replacement can be found. Von Trapp realizes that he loves the governess, breaks off his engagement to the Baroness, and marries Maria. Max enters the children in the Music Festival while the Captain and Maria are on their honeymoon. When the Captain returns, he finds Austria annexed by Germany and is ordered to report to the German navy. Opposed to Nazism, he uses the music contest that his children have entered as a means to get his entire family out of Austria and to freedom.
Video Quality
[Rating:4/5]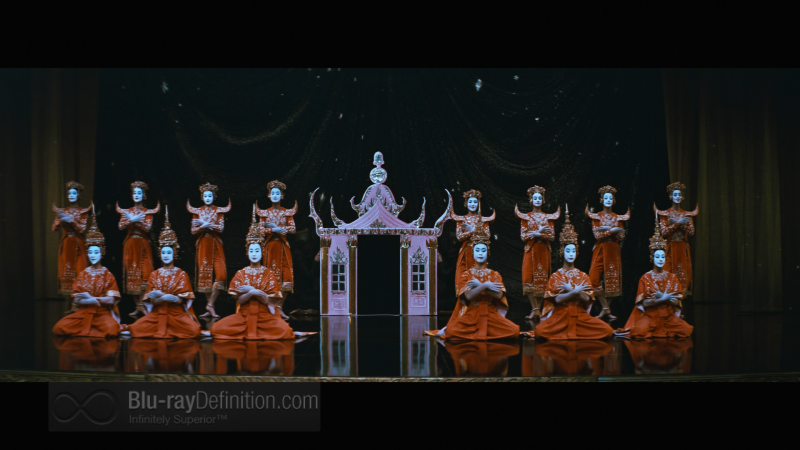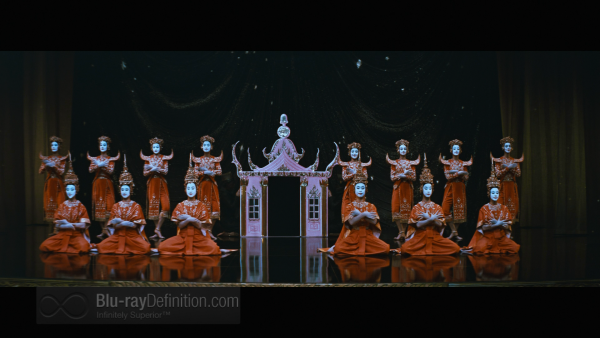 For the most part, the remastering of these films, the newest being nearly 50 years old, is simply amazing. With the reservations previously noted about the "extended" version of South Pacific, some softness around the edges of Carousel, and residual grain in State Fair, the remaining films look as freshly minted as any of today's best releases. Colors are resplendent and the Todd-AO versions are as spectacular as they were in the movie theaters of the 50s and 60s.
Audio Quality
[Rating:4/5]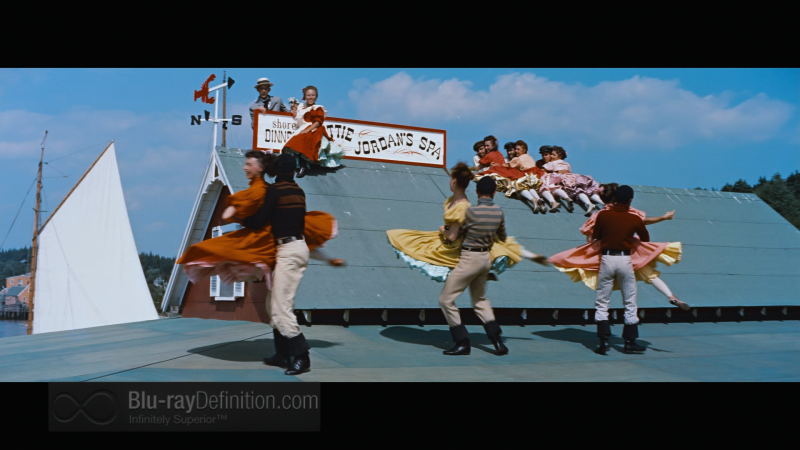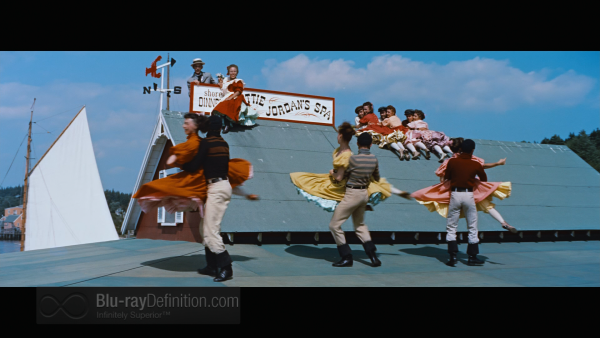 Given that State Fair is 70 years old and given a superb mono realization, the rest of the soundtracks were originally multi-channel recordings and, as such, are very open with great depth and superb clarity for all of the songs' lyrics.
Supplemental Materials
[Rating:4.5/5]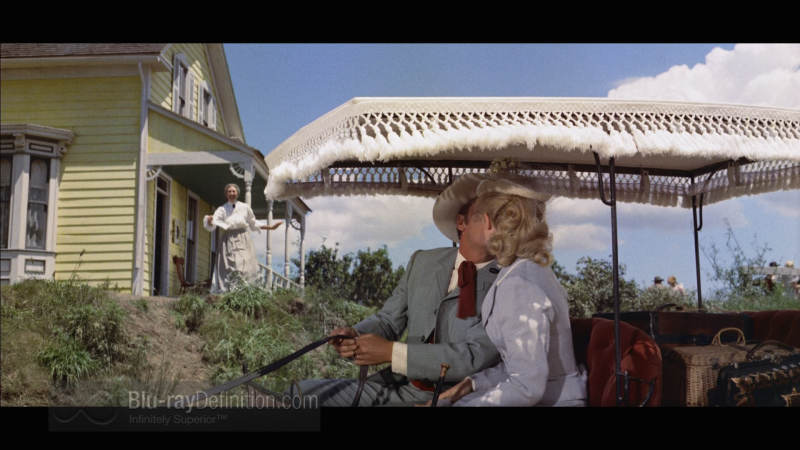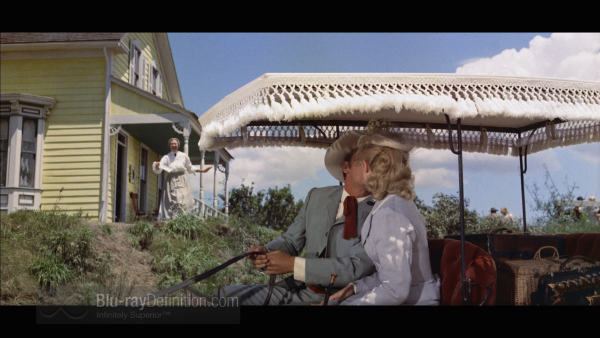 State Fair:
Commentary by Richard Barrios (Film historian) and Tom Briggs (co-author of the Broadway adaptation of State Fair)
Play Film with Sing-along
Still Galleries
Theatrical Trailer
From Page, to Screen, to Stage: State Fair (29:52) (English Dolby Digital Stereo 48k/16b): a documentary that chronicles the development of the State Fair story.
Oklahoma:
Theatrical Teaser
Theatrical Trailer
Sing-Along
Feature Commentary by Shirley Jones and Nick Redman (Todd AO) and Ted Chapin and Hugh Fordin (Cinemascope)
Cinemascope vs Todd-AO (12:06) (English Dolby Digital Stereo 48k/16b): featurette describing how the development of Cinemascope and Todd-AO changed how films were shot and projecred
The Miracle of Todd-AO (11:41) (English Dolby Digital Stereo 48k/16b; The March of Todd-AO (17:00) (English Dolby Digital Stereo 48k/16b): Todd-AO film technology goes to the battleground
Two staged excerpts from the 1954 televised version of Oklahoma! featuring Gordon McRae and Florence Henderson
Still Galleries.
Carousel
Commentary by Shirley Jones and Nick Redman
Isolated Score
Still Galleries
Theatrical Trailer
Movietone News Reel: Carousel Opens at NY and Hollywood in Cinemascope 55. (1:35) (English Dolby Digital Stereo 48k/16b)
Three additional songs, vintage stage excerpts with Jan Clayton and John Raitt
Turns on the Carousel (22:36) (English Dolby Digital Stereo 48k/16b): a background documentary on the making of the musical
A full-length feature: Liliom (1:57:04) (French Dolby Digital Stereo 48k/16b: a French film by Hungarian playwright Franz Molnar that provided the basis for Carousel
Sing-along.
The King and I
Commentary by Richard Barrios and Michael Portantiere
Isolated Score
Sing-along
 "Something Wonderful" (21:43) (English Dolby Digital Stereo 48k/16b): the story of the creation of this musical
The Kings of Broadway (10:42) (English Dolby Digital Stereo 48k/16b): another featurette on the making of the musical
The King of the Big Screen (5:04) (English Dolby Digital Stereo 48k/16b): a brief feature on how widescreen films brought viewers back into the theater
The King and I Stage version (17:07) (English Dolby Digital Stereo 48k/16b): more background on the film
The King and I Royal Archives (2:24) (English Dolby Digital Stereo 48k/16b): a brief vignette on the story behind the film;
Anna and the King TV Pilot (26:04) (English Dolby Digital Stereo 48k/16b): another feature that shows the spin-off from this story with Samantha Eggar as Anna and Yul Brynner as The King
Vintage stage excerpts with Patricia Morison and Yul Brynner
Restoring Cinemascope 55 (7:07) (English Dolby Digital Stereo 48k/16b): the story behind widescreen filmography
Movietone News (10:42) (English Dolby Digital Stereo 48k/16b): charity premieres of The King and I in Siam and Hollywood, the Oscar Awards, the formation of the Yul Brynner Club in Australia, the New York City Center Sponsor of The King and I in 70mm
Trailers
Still Galleries
South Pacific (Extended Version)
Commentary by Richard Barrios
Passion, Prejudice and South Pacific: Creating an American Masterpiece (1:34:05) (English Dolby Digital Stereo 48k/16b): a documentary on South Pacific, the stage play and the film, featuring some of the cast members and hosted by Mitzi Gaynor
The Making of South Pacific (14:01) (English Dolby Digital Stereo 48k/16b): a featurette on the making of the film
 60 Minutes: The Tales of the South Pacific (22:25) (English Dolby Digital Stereo 48k/16b): a Diane Sawyer special on James Michener and the inspiration for his novel
 Vintage stage excerpts of three numbers performed by original stage actors Mary Martin and Ezio Pinza (9:38) (English Dolby Digital Stereo 48k/16b)
Two Fox Movietonews films (2:12) (English Dolby Digital Stereo 48k/16b) : South Pacific on the Screen-A Perfect Hit (2:12); State Department Confers High Honor on South Pacific
Mitzi Gaynor Screen Test (6:51) (English Dolby Digital Stereo 48k/16b)
 Still Gallery
Theatrical trailer
South Pacific (Theatrical Version)
Commentary by Ted Chapin and Gerard Alessandrini
Singalong.
The Sound of Music
Commentaries by Julie Andrews, Christopher Plummer, Charmian Carr, Dee Dee Wood, Johannes von Trapp and Robert Wise
 "Your Favorite Things: an Interactive Features mode
Sing-along
The Definitive Word
Overall:
[Rating:4/5]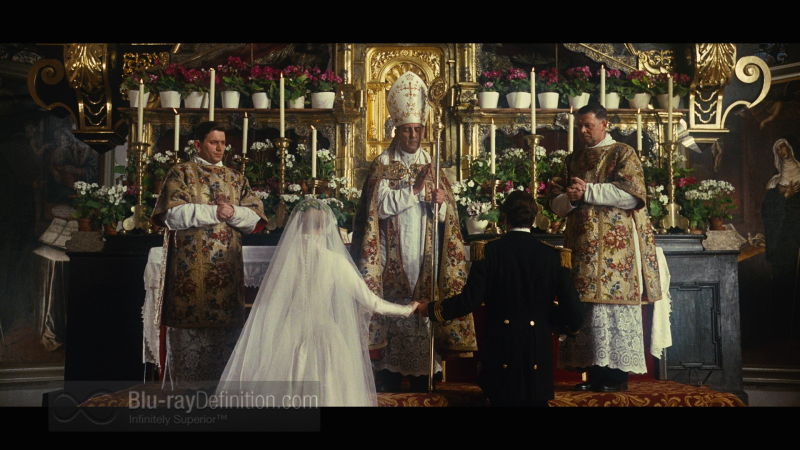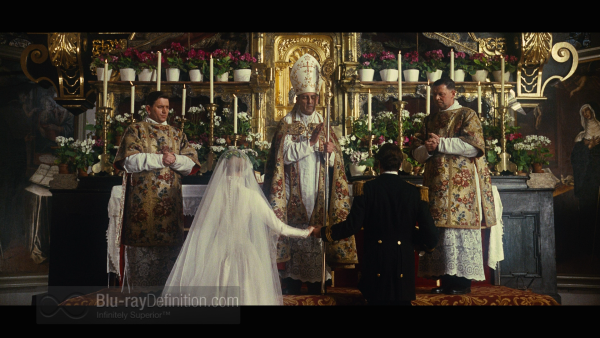 This is the Rodgers and Hammerstein boxed set that we have all been waiting for with bated breath. These six magnificent musicals have been transferred to the silver screen with the utmost of care. While the shows' full-blown cinematic treatment cannot entirely overcome the some of the dramatic weaknesses of Carousel or the inherent hokeyness of State Fair, even the least of these half-dozen musicals is head and shoulders above most of what currently passes for musical films. The Rodgers and Hammerstein Collection is one of the best Blu-ray sets that 2014 has to offer and will bring hours of pure joy to viewers of all ages.
Additional Screen Captures
[amazon-product]B00IZIGFNU[/amazon-product]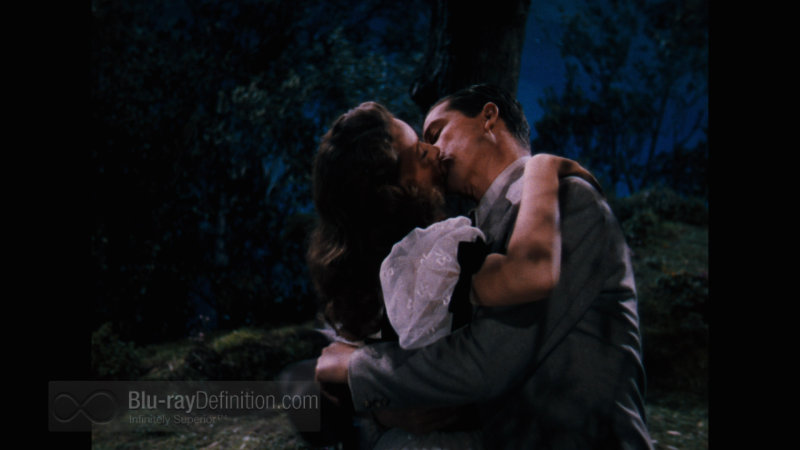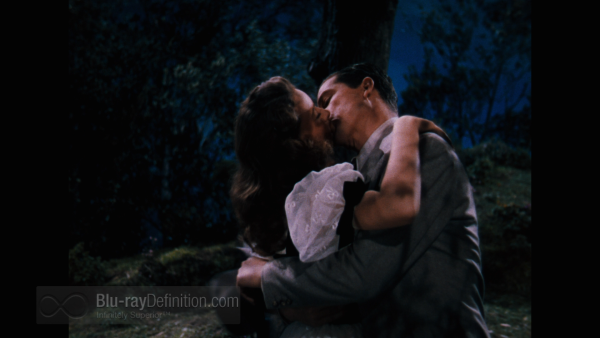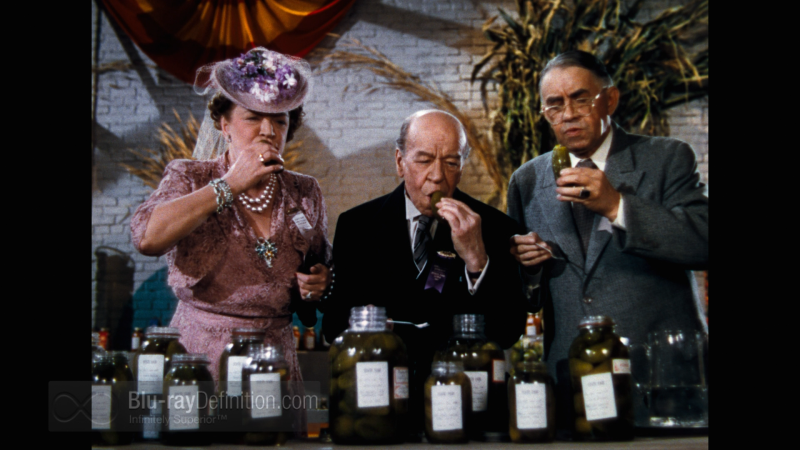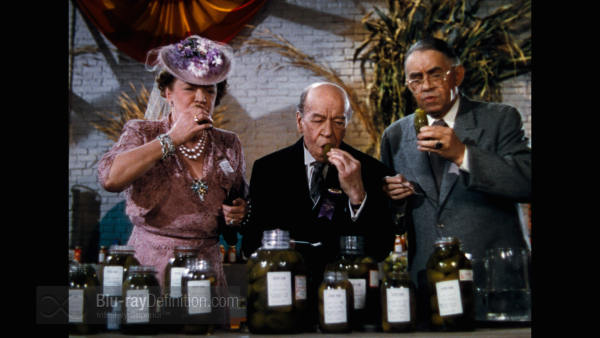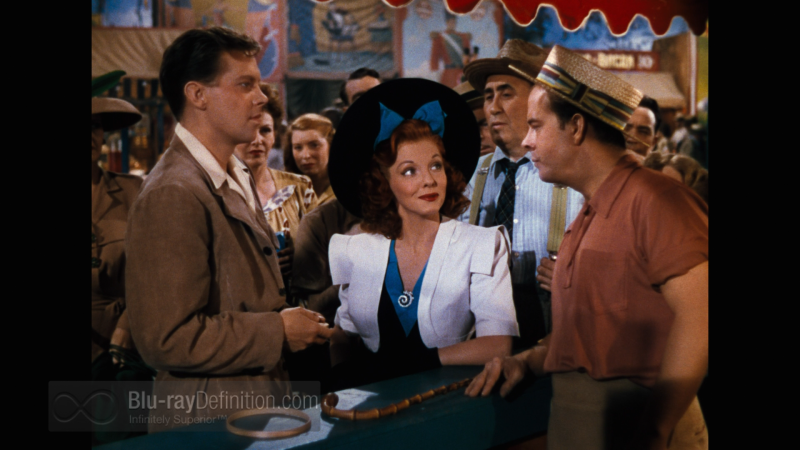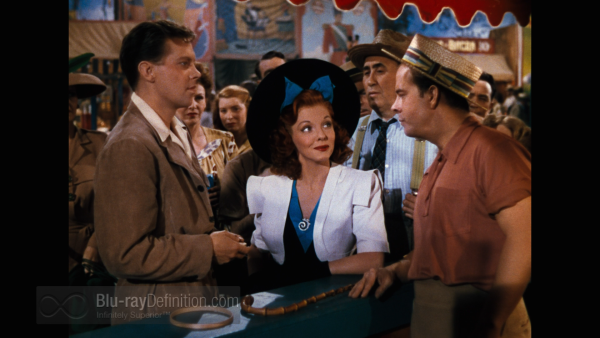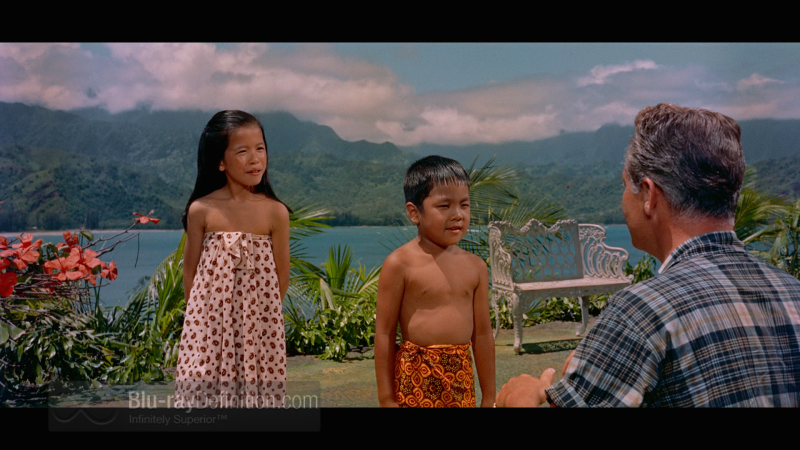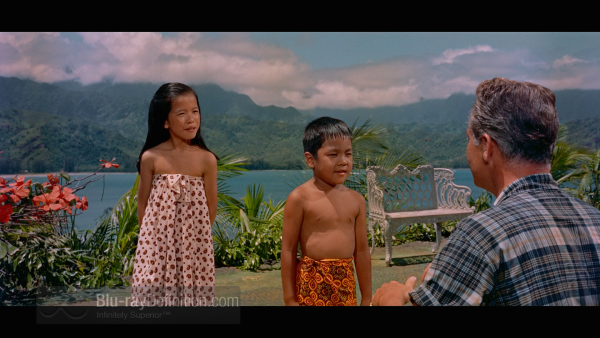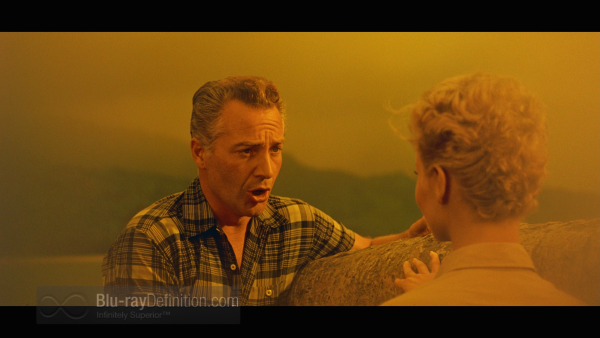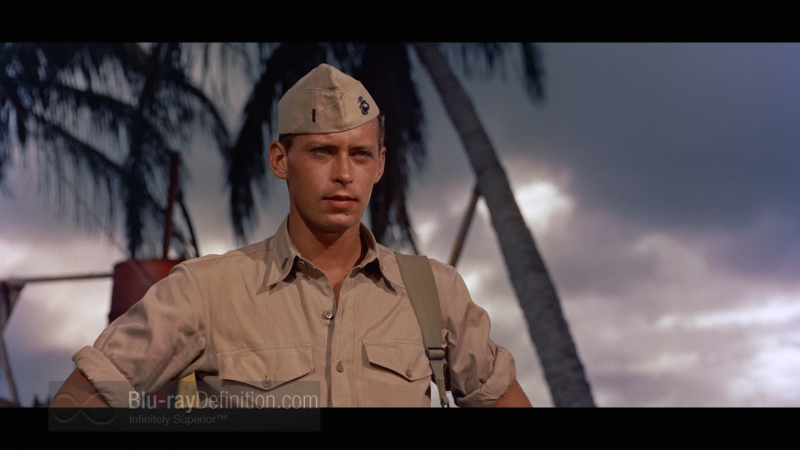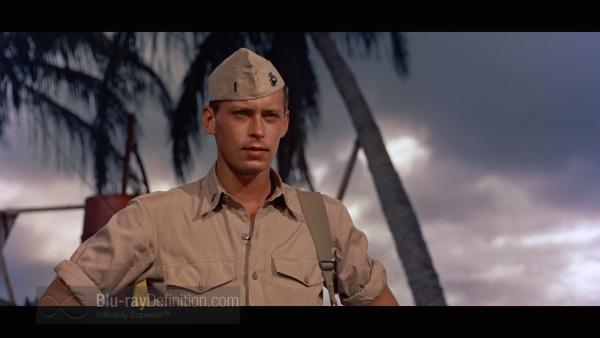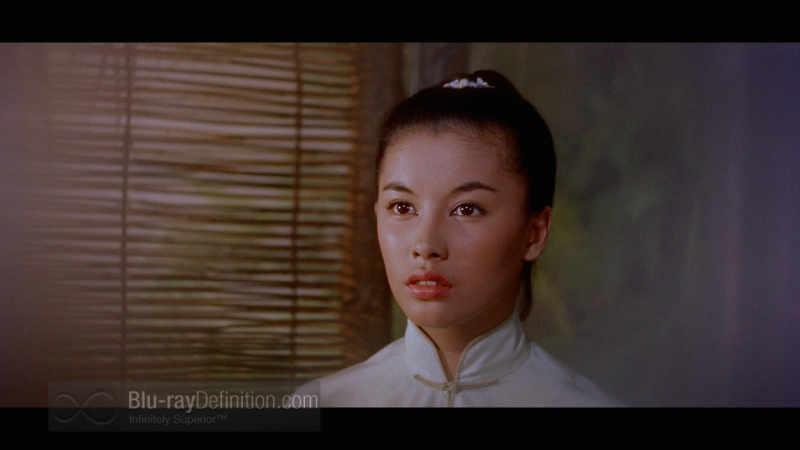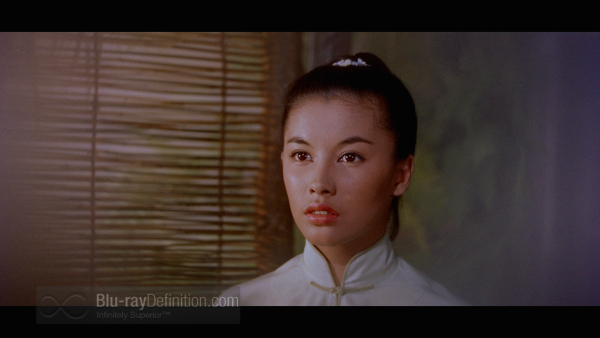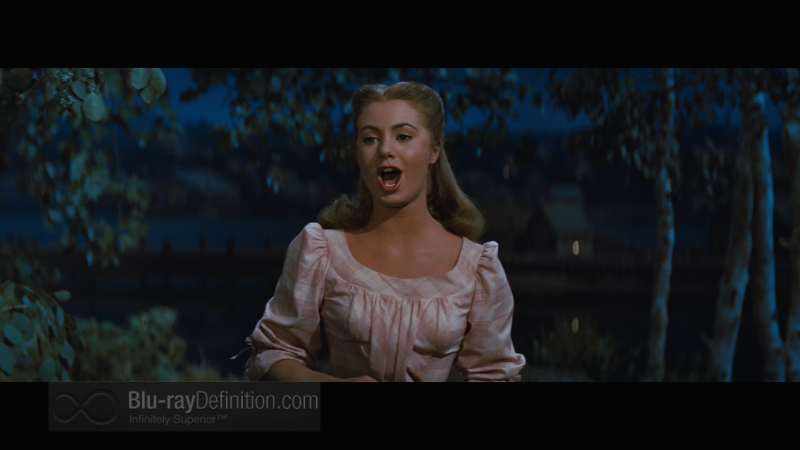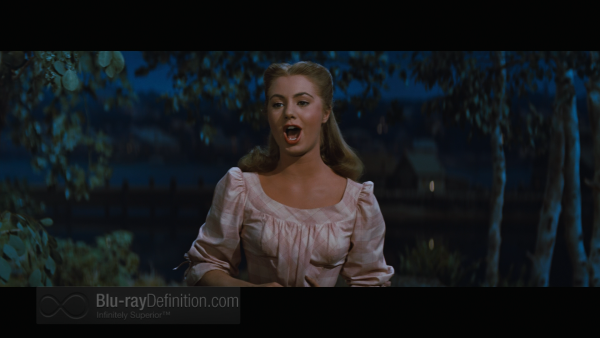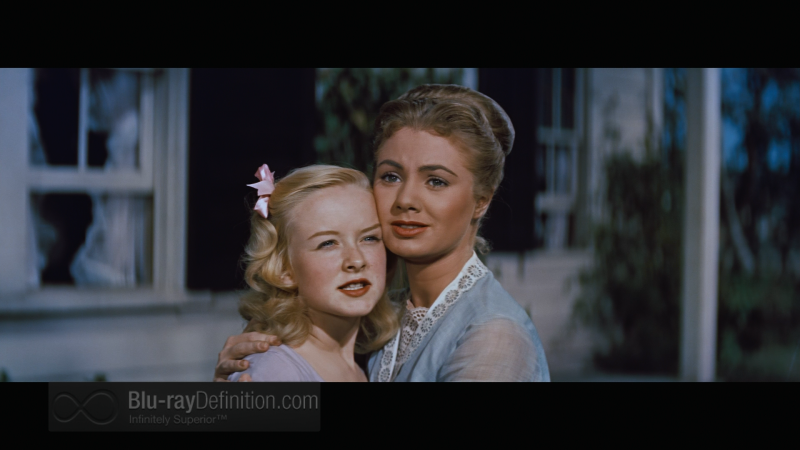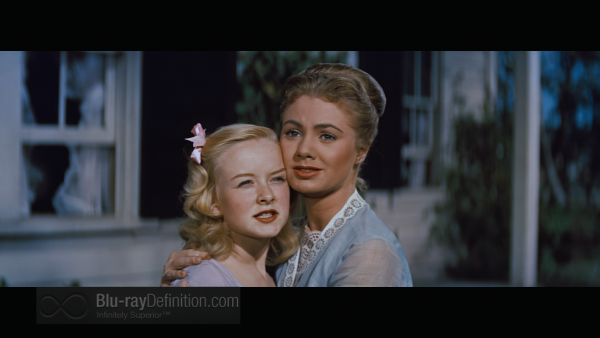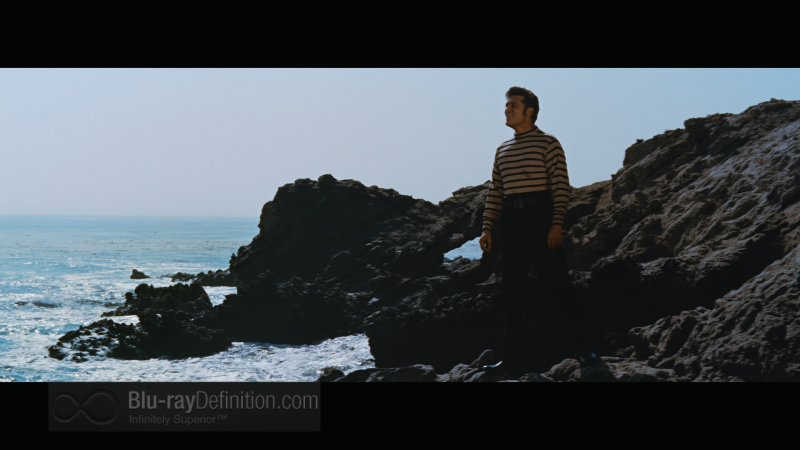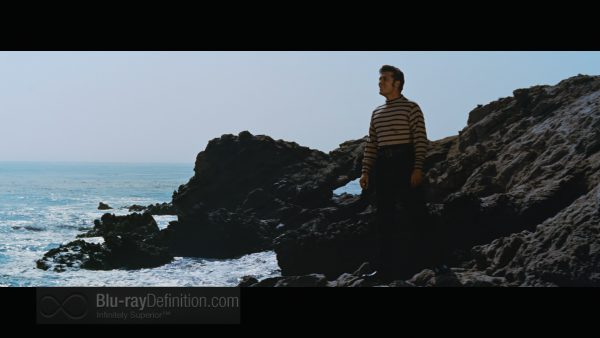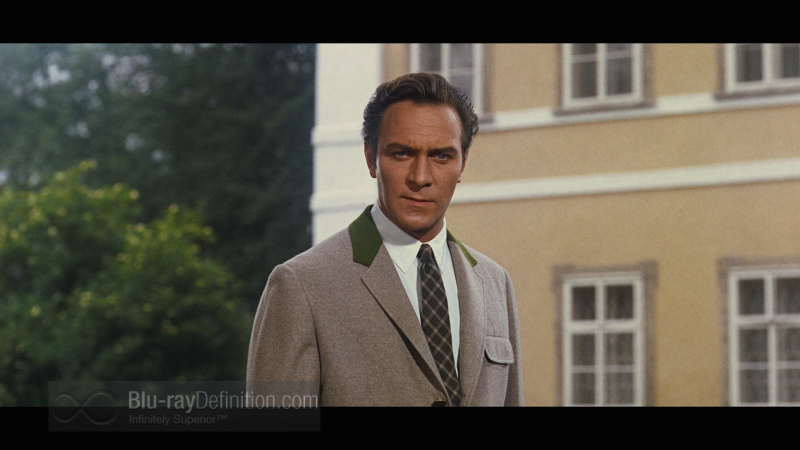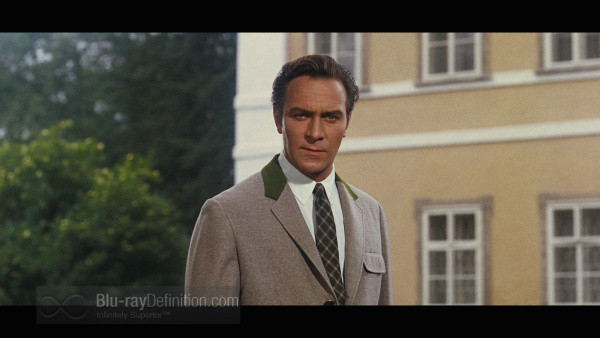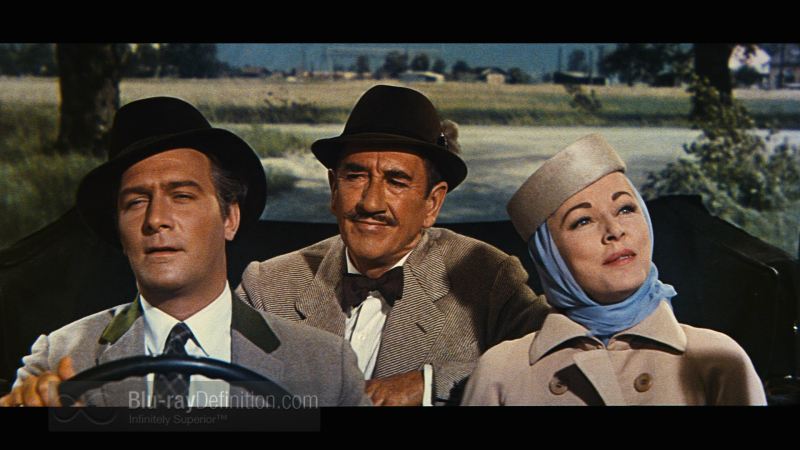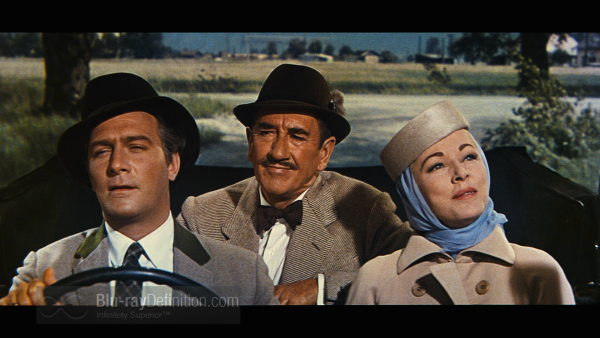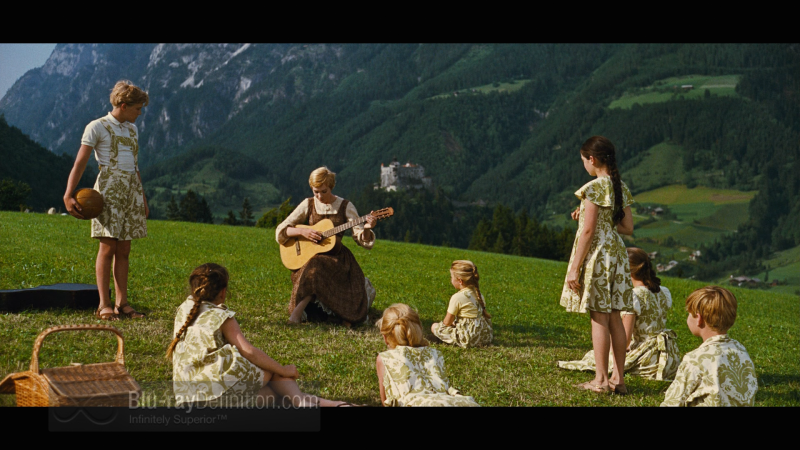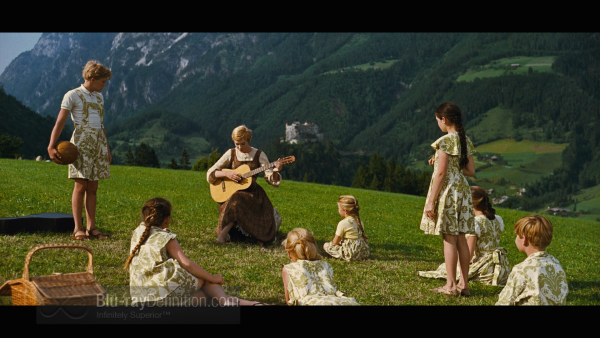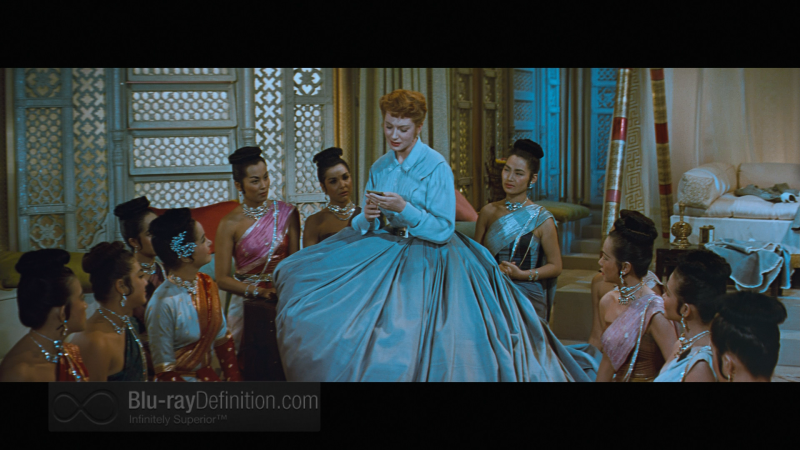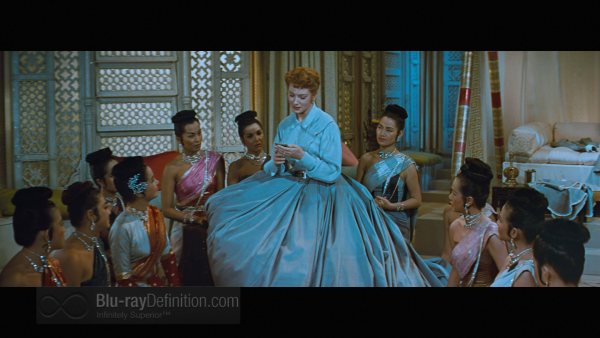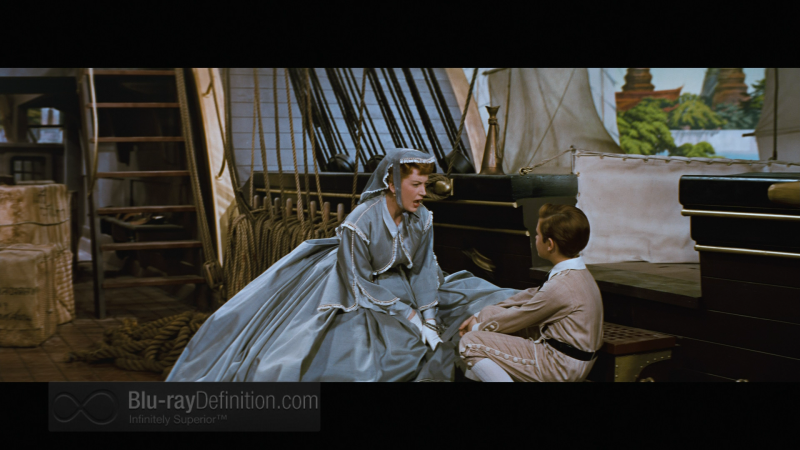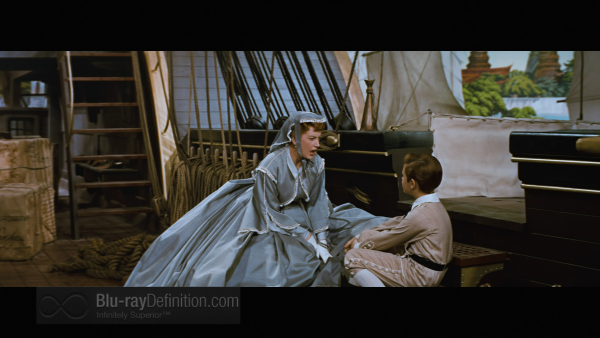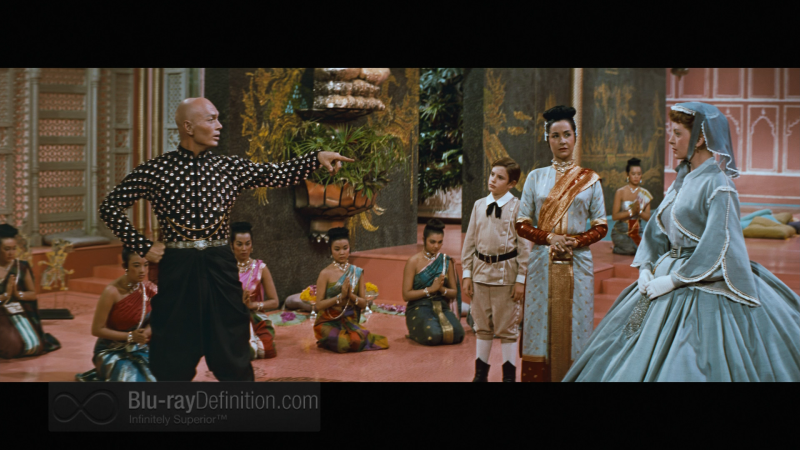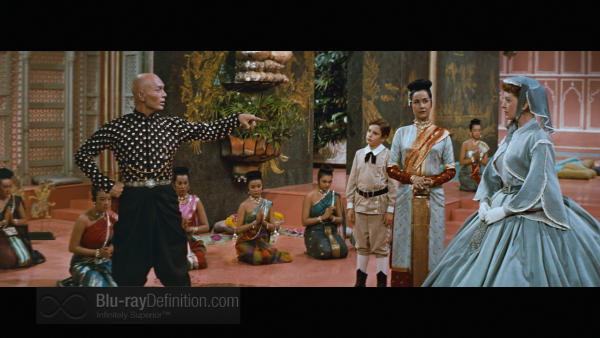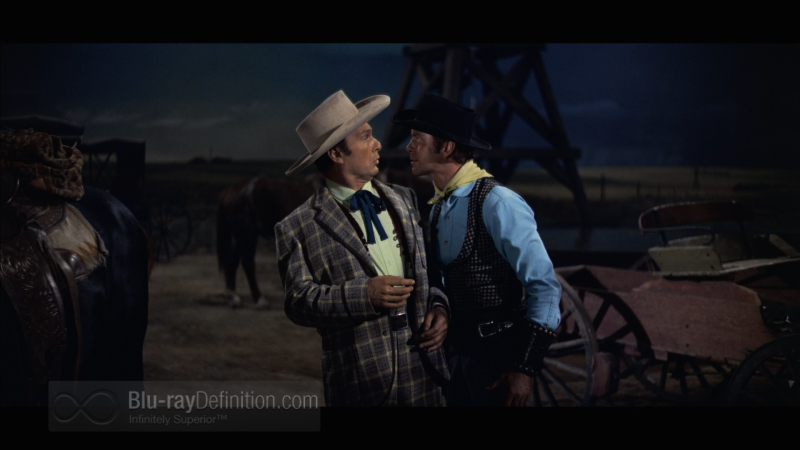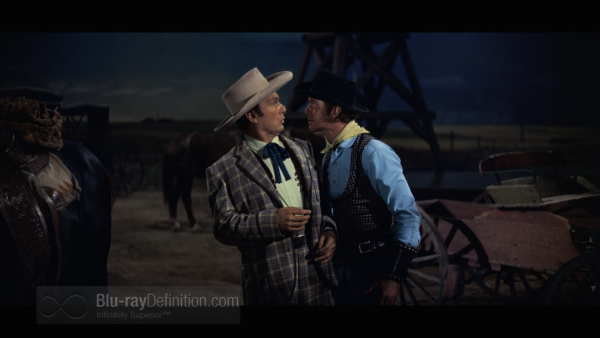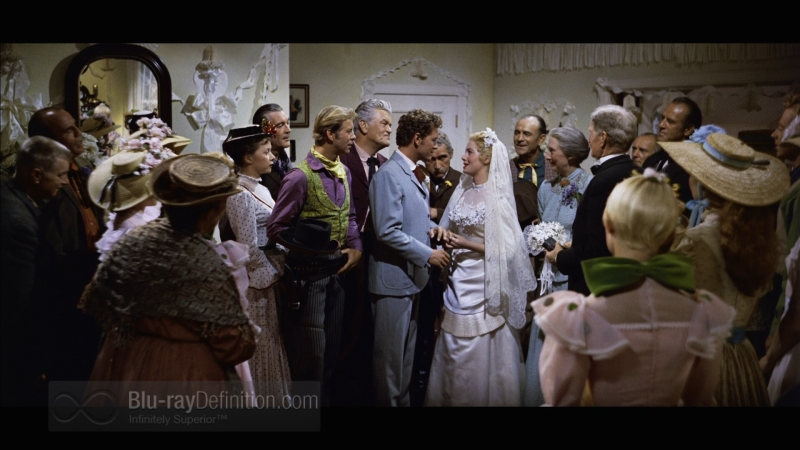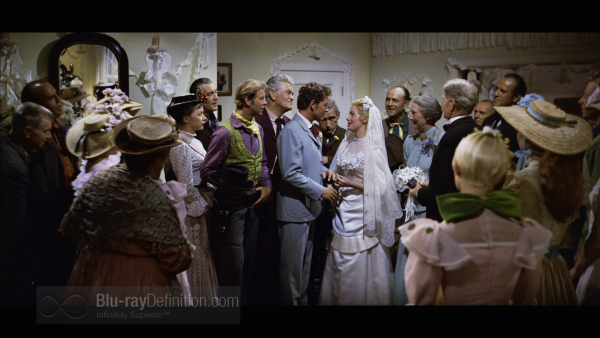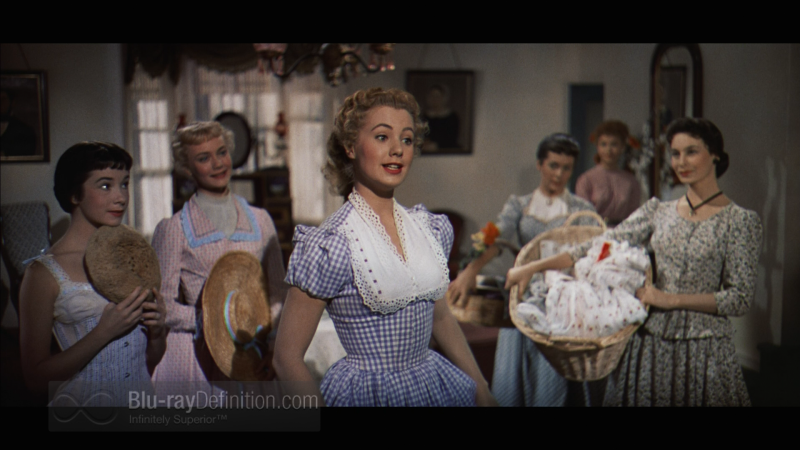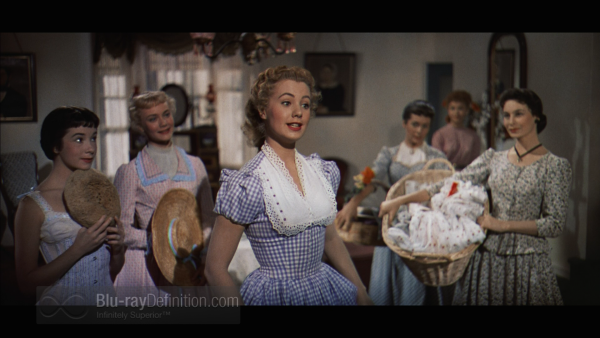 [amazon-product]B00IZIGFNU[/amazon-product]