–
The Film
[Rating:4.5/5]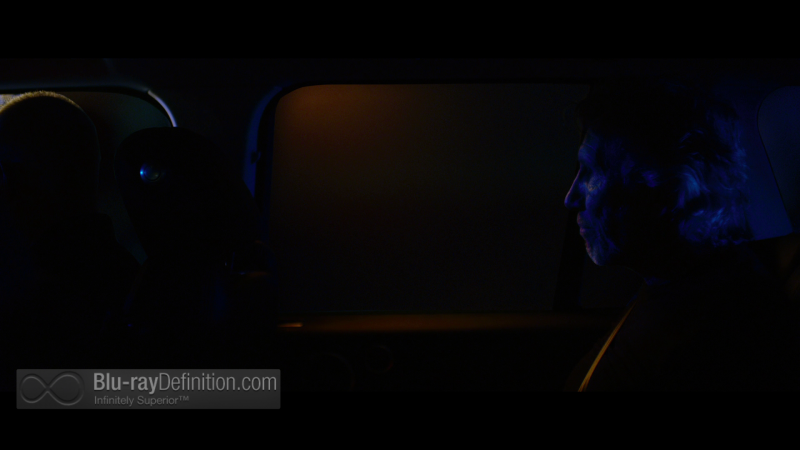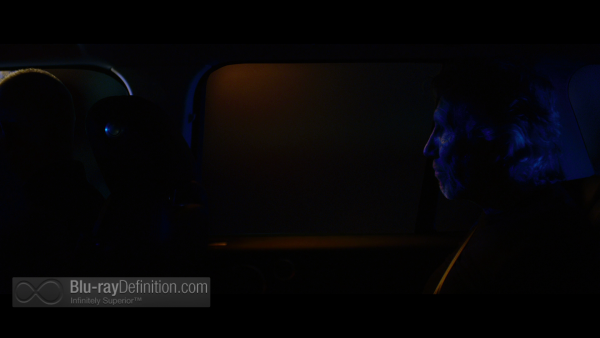 The Wall has been revisited time and again by Roger Waters, either directly or indirectly in various forms of work that were really him going back to many of the same themes and sounds (The Final Cut). Here, in this hybrid concert film and documentary, by Waters and co-writer/director Sean Evans, he looks back on the seminal rock concept album that he first recorded with former band Pink Floyd. Older, perhaps wiser, but still just as cynical and just as affected by the major trauma that informed much of The Wall, that is the loss of his father at Anzio in World War II, the man gives a splendidly audacious performance of this spectacle. The concert, which consists of Waters and his backing band slowly being buried behind an interactive wall that blocks them from their audience is visually stunning. And while it stays true to the theme of rock star turned fascist turned manic depressive, it also introduces some elements pertinent to today (don't trust the government, police brutality, et cetera). Just as the documentary segments that feature Waters' reflecting on his life and journeying to the lace where the father he has no living memory of was put to rest, the concert also includes flashbacks to the past. "Mother" finds Waters syncing his live performance to archival footage of himself performing the same song in London decades earlier, younger, more spry, seemingly more caught up in the moment. Now, it is more about the performance than the emotion, but still no less moving. This may be the definitive version love version of The Wall, despite the absence of Roger Waters' Pink Floyd bandmates.

Video Quality
[Rating:5/5]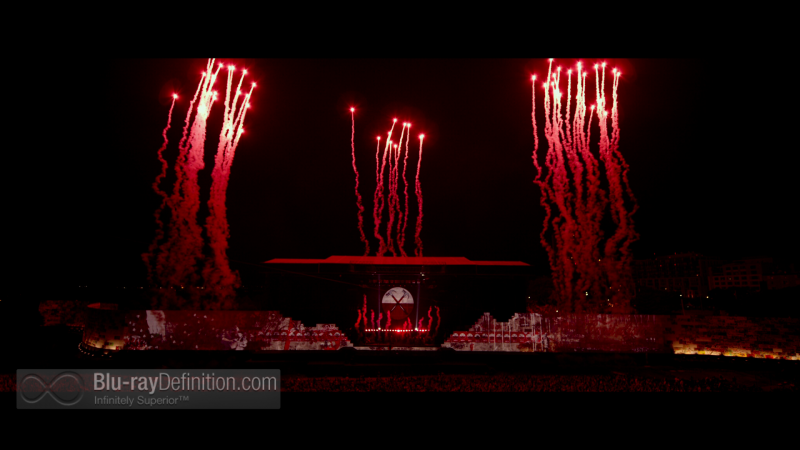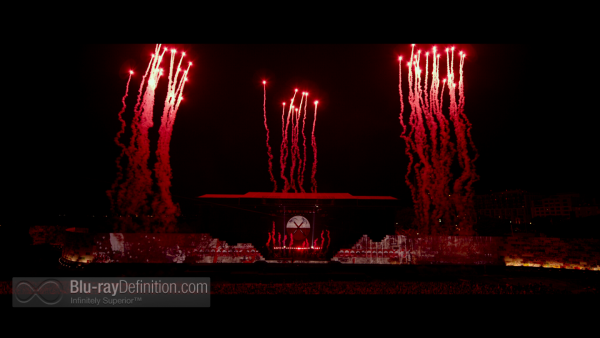 The imagery in this stage show is fantastic and it all comes together in a beautiful HD presentation shot on the Red One camera and brought to Blu-ray in a flawless AVC/MPEG-4 1080p encodement from Universal. We get an image that is clear, dynamic, detailed, and filled with colorful imagery. This is what a rock show (and documentary) should look like on Blu-ray.

Audio Quality
[Rating:5/5]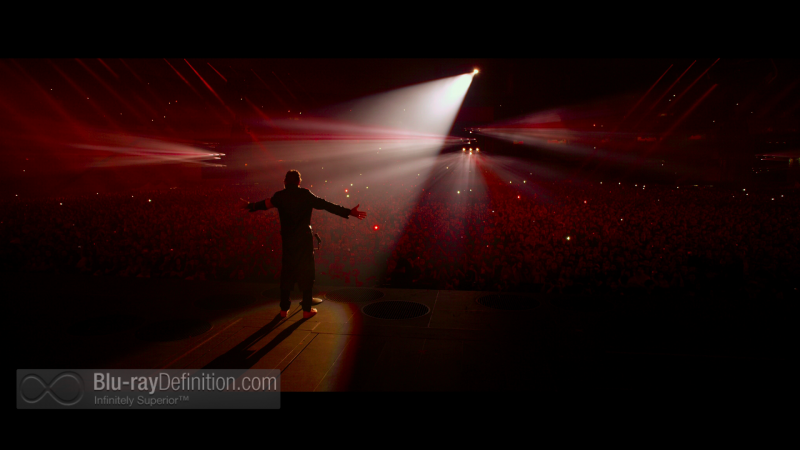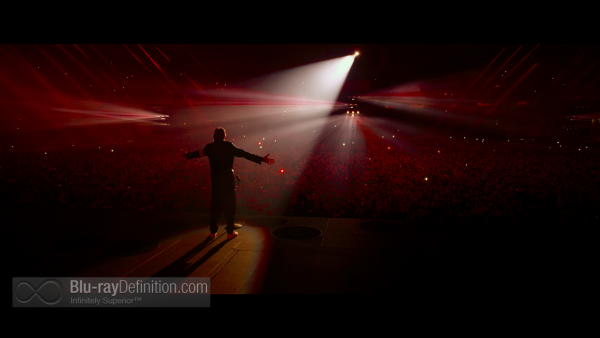 Roger Waters The Wall gets a Dolby Atmos soundtrack, which plays back on my non-Atmos system in Dolby TrueHD 7.1. Even in 7.1 this mix sounds fantastic, true to form for Waters (and Pink Floyd) who has embraced surround formats going all the way back to the Quadraphonic mixes of Dark Side of the Moon and Wish You Were Here. Even Waters' own Amused to Death pushed boundaries coming out with the somewhat wonky Q Sound format (and is currently available in a new 5.1 mix on SACD and Blu-ray Audio). This mix not only puts you in the big arena with Waters and the fans, but it also places some sound effects around the room. Anyone familiar with the wall will know the album is well suited to 7.1 and Atmos, which can probably take even better advantage of it. The mastering is wonderfully musical and listenable, with an easy and relaxed high end and just the right amount of lows.

Supplemental Materials
[Rating:4/5]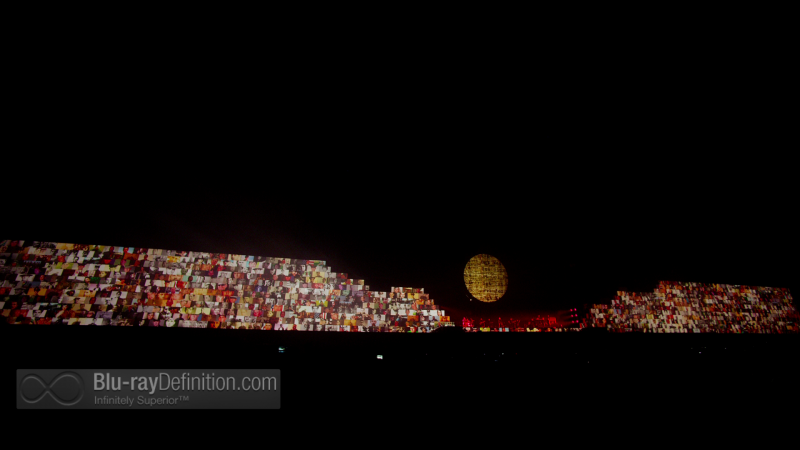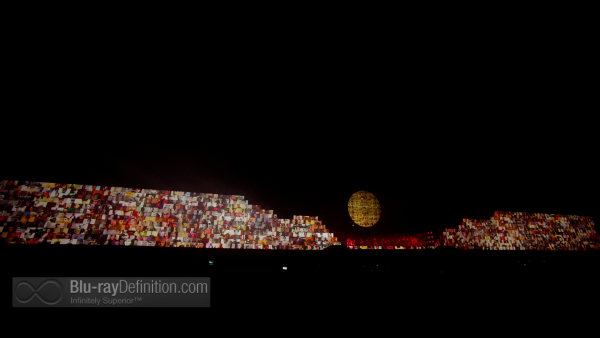 iTunes Digital HD Digital Copy & Digital HD UltraViolet
A Visit to Frank Thompson (2.35:1; 1080p/24; 00:04:58)
Time Lapses:

Athens (1.78:1; 1080p/24; 00:06:26)
Buenos Aires (1.78:1; 1080p/24; 00:04:14)
Blu-ray Exclusive Bonus Disc:
Facebook Films – Full HD versions of the episodic films that accompanied the building and growth of the 2010-2013 Roger Waters The Wall Tour.
"Comfortably Numb" Live at the O2 with special appearance by David Gilmour
"Outside the Wall" Live at the O2 with special appearances by David Gilmour and Nick Mason…and more!

The Definitive Word
Overall:
[Rating:4.5/5]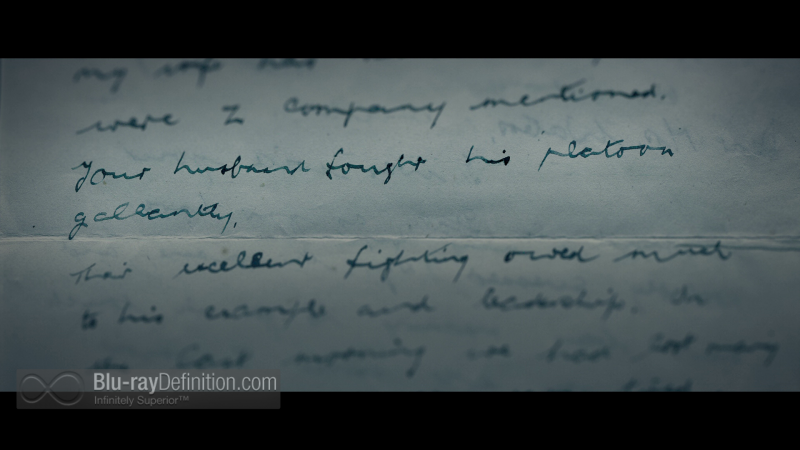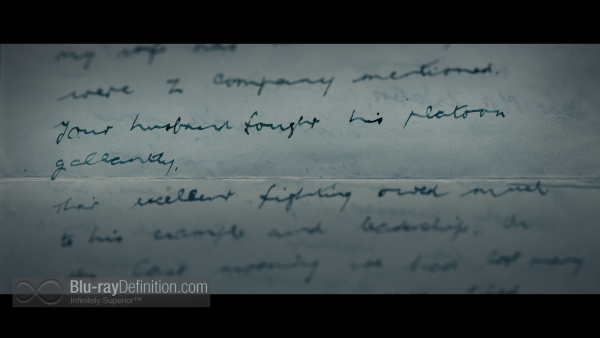 A powerful journey through time and music, Roger Waters The Wall is an evocative concert film and documentary that captures this rock classic and the driving creative force of Roger Waters with magnificent flair.

Additional Screen Captures