– –

The Performance
[Rating:4/5]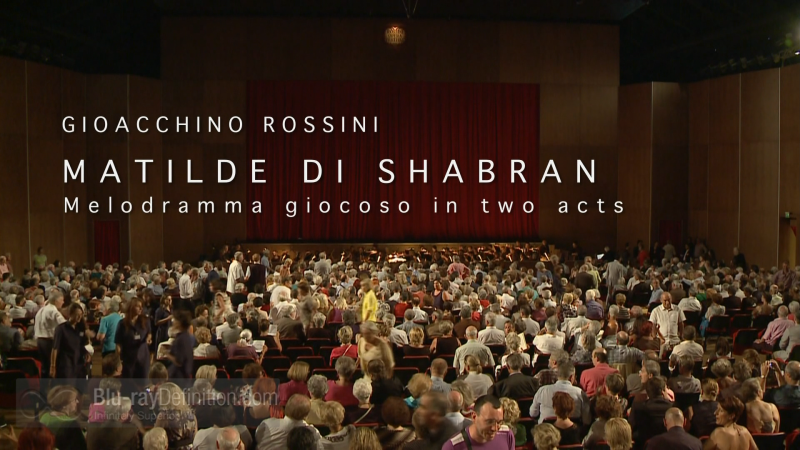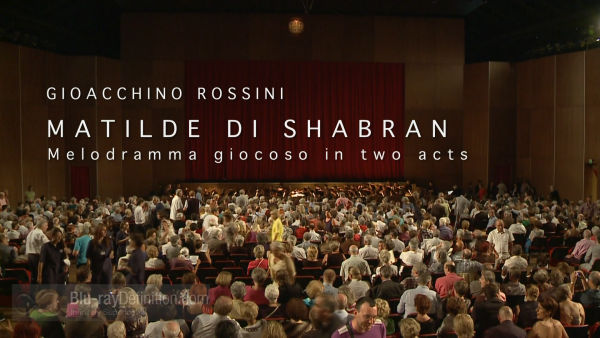 Rossini composed his Matilde di Shabran very quickly, it subsequently received mixed reviews, and remains one of the composer's least performed works. Now we have the Rossini Opera Festival, held in his hometown of Pesaro, to thank for this revamped 2012 production.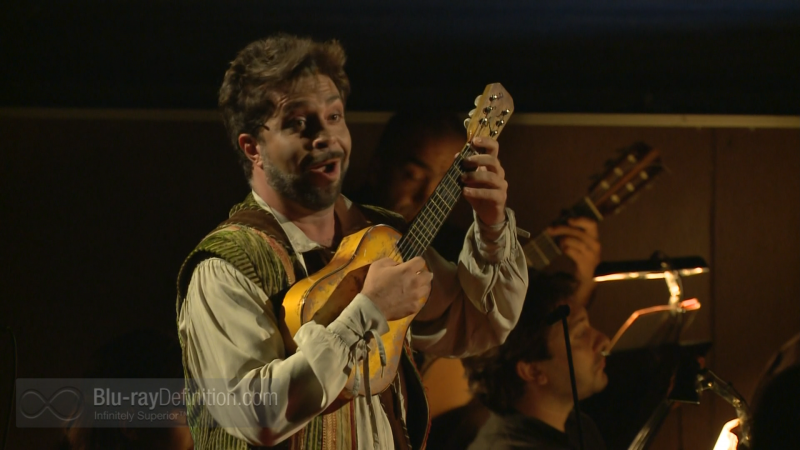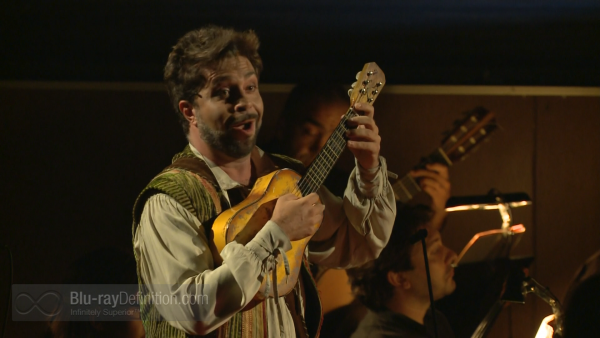 The setting is medieval Spain at the castle of Count Corradino (Juan Diego Florez), known for his cuor di ferro (literally iron heart or dislike of women). where Edoardo (Anna Goryachova), son of his enemy, Raimondo Lopez (Marco Filippo Romano) is imprisoned. The poet Isidoro (Paolo Bordogna) is saved from death by the intervention of the physician, Aliprando (Nicola Alaimo). Corradino, informed that Malide (Olga Peretyatko), the daughter of the late Shabran is being remanded to his custody, insists that she be kept away from him.
When Matilde arrives, Corradino promises to find her a husband. Countess d'Arco (Chiara Chialli), promised to Corradino now arrives but he will not marry her or anyone else. The Countess and Matilde are instantly at odds, causing their host to seek Aliprando's medical attention  who diagnoses the Count with lovesickness. Matilde returns to apologize and Corradino falls at her feet.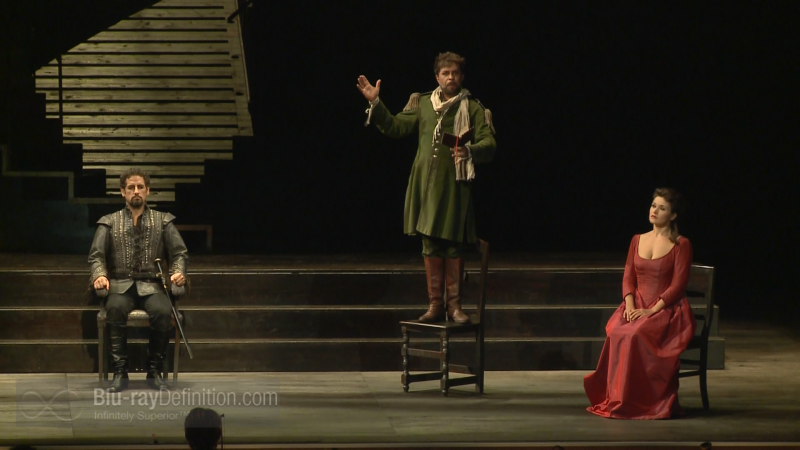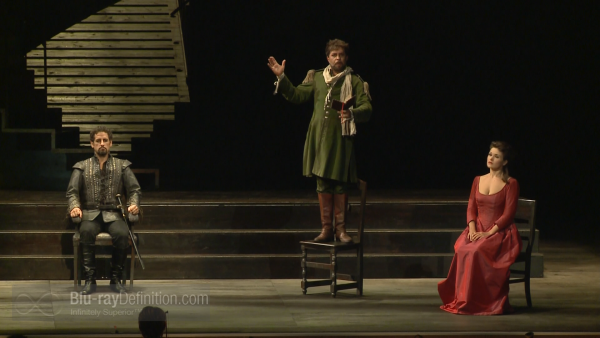 Raimondo arrives and duels with Corradino who angrily departs when he discovers that it was Matilde who freed Edoardo. The Countess hopes to benefit from this misunderstanding (it was actually she who bribed the guards). Corradino has vanquished Raimondo's army, sentences Mathilde to death,  and orders Isidoro and the guards to throw her into a gorge.  The group returns with an account of her execution. Edoardo reappears and tells Corradino that it was the Countess who bribed the guards to discredit Matilde.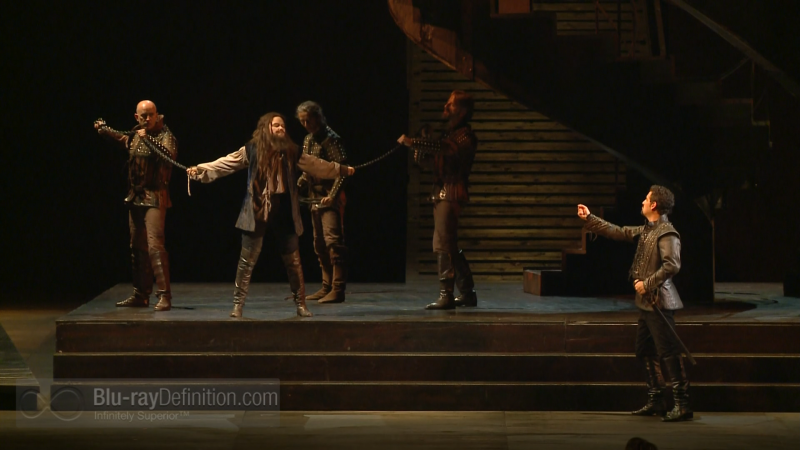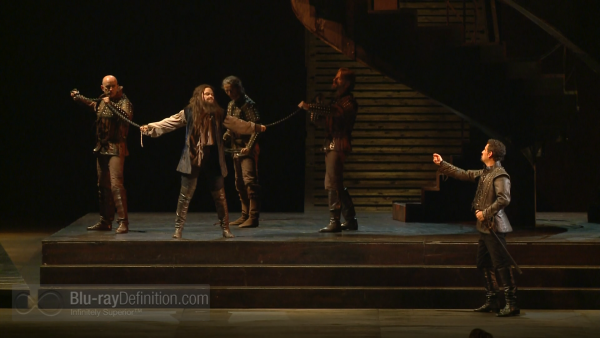 In the final scene outside of Raimondo's castle, Corradino, distraught over Matilde's death, prepares to throw himself into the same gorge. Aliprando and Ginardo intervene and Edoardo arrives with Matilde who urges Corradino to make peace with Raimondo. The opera concludes with Matilde and Corradino about to be united in marriage, as "love conquers all."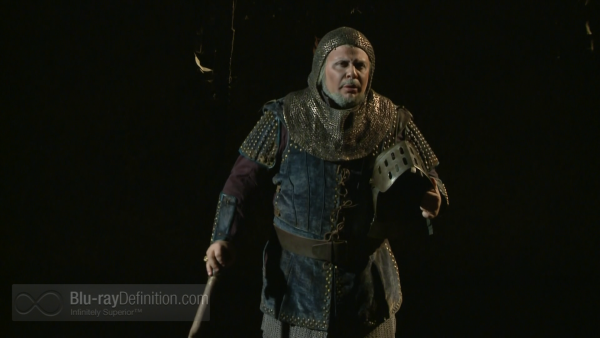 This production was clearly intended to showcase tenor Juan Diego Florez, a bel canto specialist and probably the only singer currently essaying this challenging role. He is well partnered with soprano Peretyatko who is not only a superb singer but also a great actress. The remainder of the cast is the proverbial mixed bag with strong contributions from bass Alaimo, mezzo-soprano Chialli, and a gradually improving performance by mezzo Goryachova. Maestro Michele Mariotti elicits a spirited reading from his Bolognese orchestra and chorus.
Video Quality
[Rating:4/5]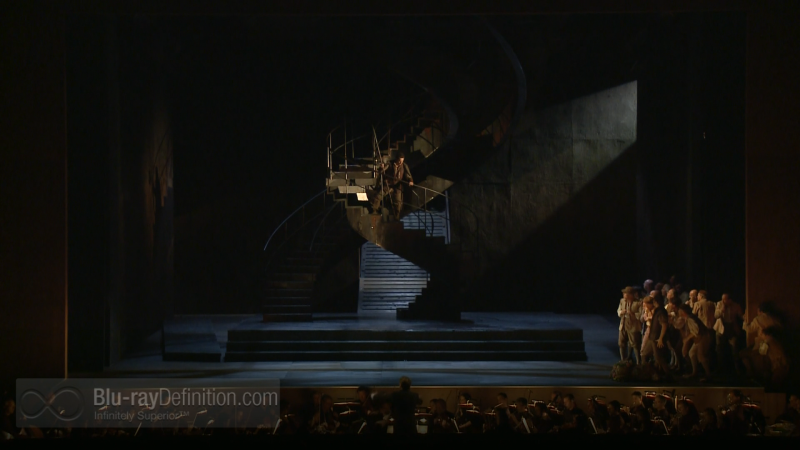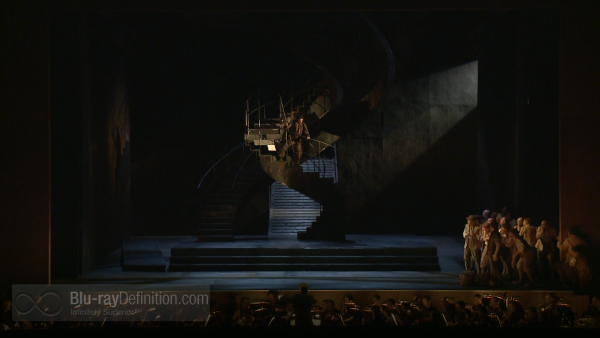 The stage is pretty dark with relatively little in the way of props except for a central staircase. Stage business is calculated comic rather than spontaneous comic. Nevertheless, video magician Tiziano Mancini somehow makes it all work. Colors, when they appear as most of the costumes are dark-hued and contrast with the brazen red dress worn by Ms. Peretyatko are fine. Details are occasionally softer than we are accustomed to seeing in a current generation Blu-ray video.
Audio Quality
[Rating:4.5/5]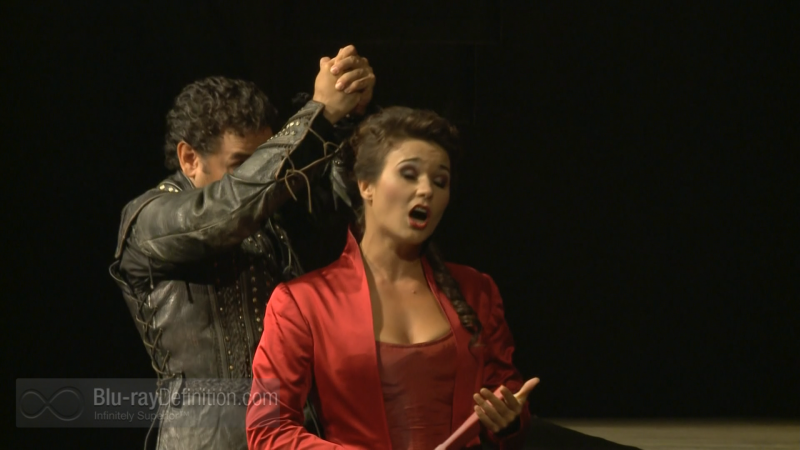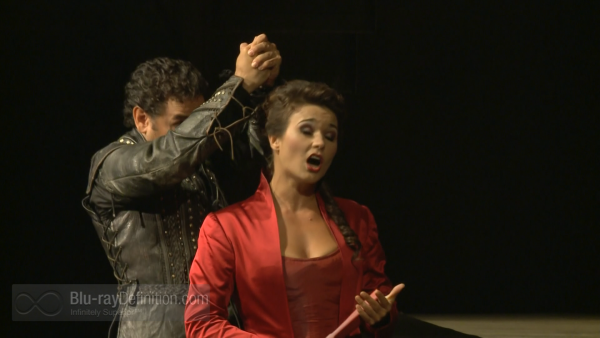 The DTS-HD MA 5.1 sound track is very lively with great depth and excellent ambience in the surround channels. The two-channel option is also excellent if not as three-dimensional. The voice-orchestra balance occasionally finds the singers swamped at the huge climaxes.
Supplemental Materials
[Rating:1/5]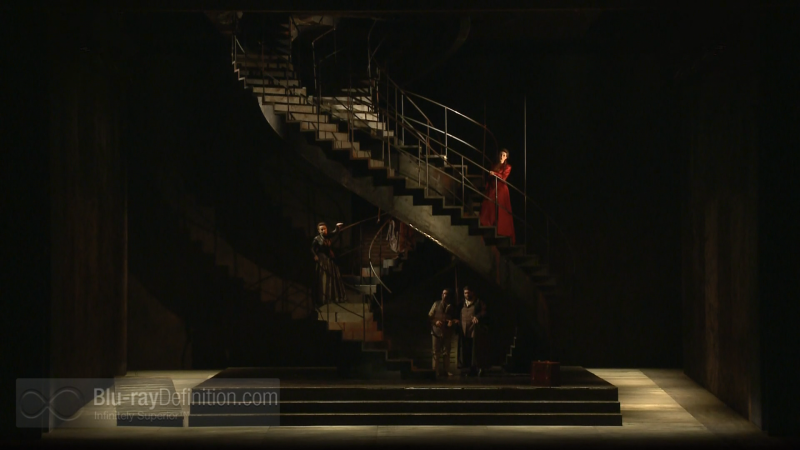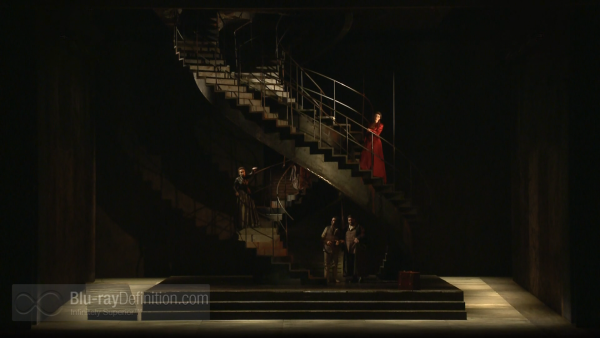 There is a nice program booklet but that is all that Decca provides.
The Definitive Word
Overall:
[Rating:4/5]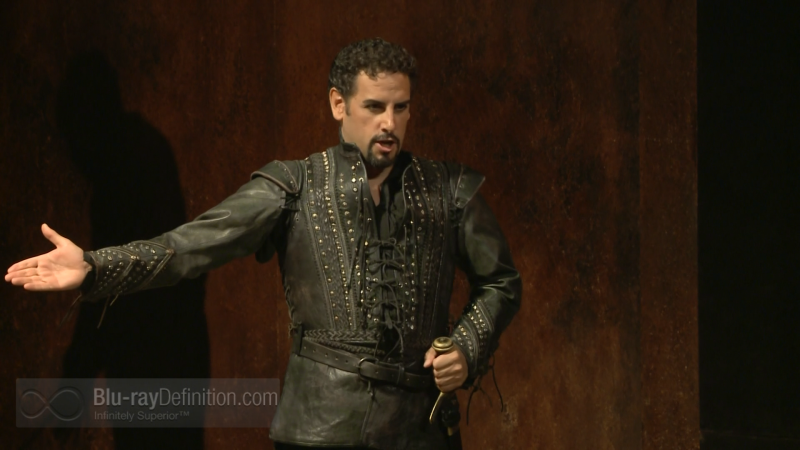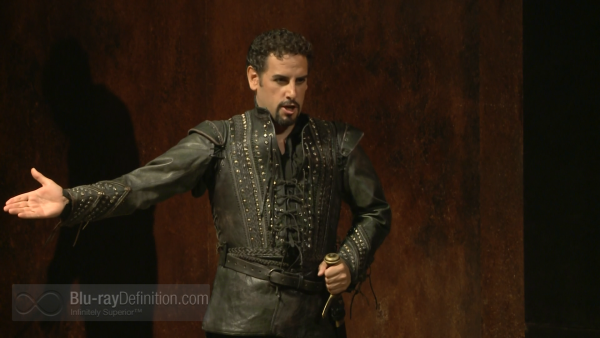 This is a Blu-ray premiere of a rarely staged opera. I have yet to see or hear a Rossini opera that was not laden with beautiful melodies, great solos, tricky ensembles, and, in this case, comedy, Matilde di Shabran lacks the magic moments of the maestro's biggest hits, but it is not likely to receive another Blu-ray recording, let alone one that has principals of this caliber. Tenor Florez is already a superstar and, based on this video (and others that I have reviewed like Sigismondo and Die Entfuhrung aus dem Serail), soprano Peretyatko will surely join that club. Both provide the main reasons for buying this disc. Even second-tier Rossini, done this well, is worth watching.
Additional Screen Captures
[amazon-product region="uk" tracking_id="bluraydefinit-21″]B00DGPHKAO[/amazon-product]
[amazon-product region="ca" tracking_id="bluraydefinit-20″]B00DGPHKAO[/amazon-product]
[amazon-product]B00DGPHKAO[/amazon-product]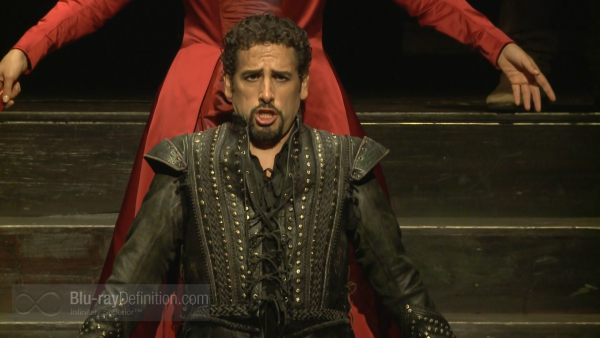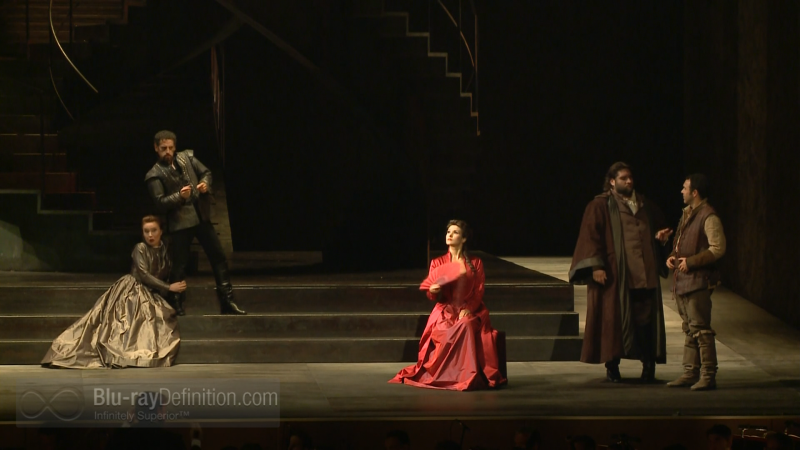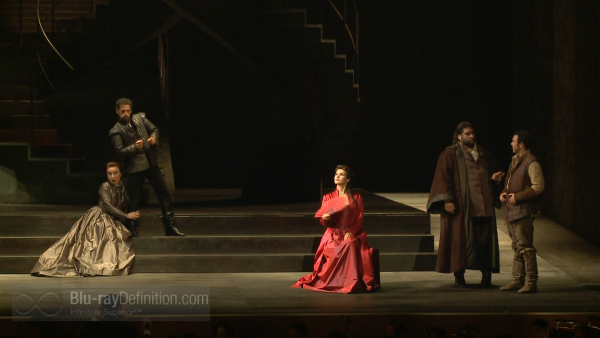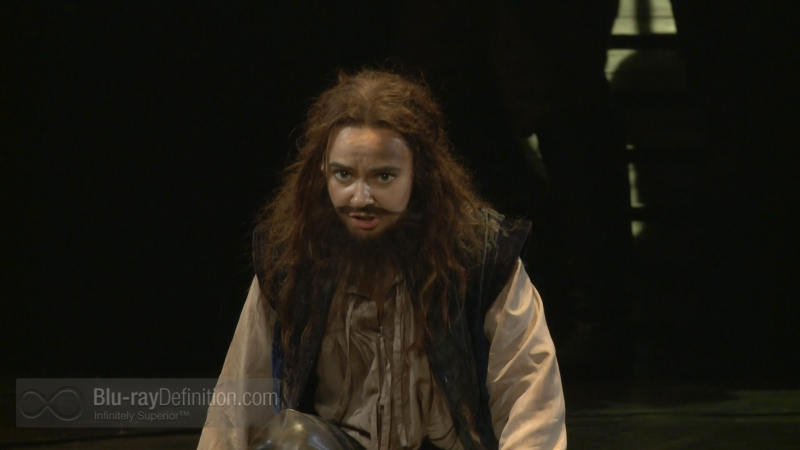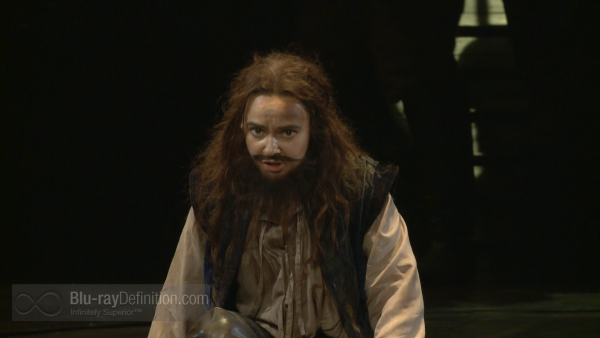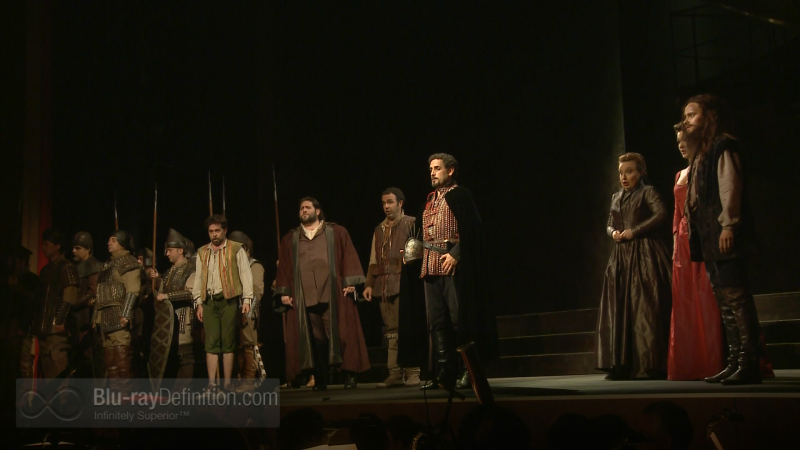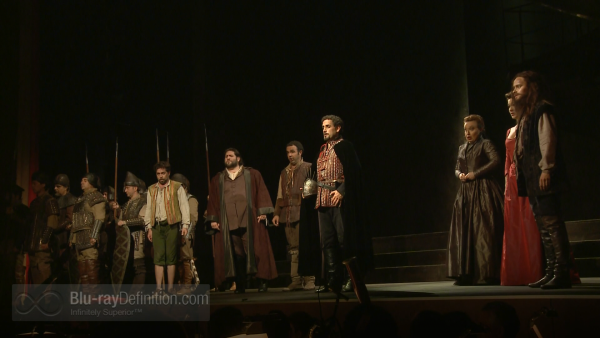 [amazon-product region="uk" tracking_id="bluraydefinit-21″]B00DGPHKAO[/amazon-product]
[amazon-product region="ca" tracking_id="bluraydefinit-20″]B00DGPHKAO[/amazon-product]
[amazon-product]B00DGPHKAO[/amazon-product]