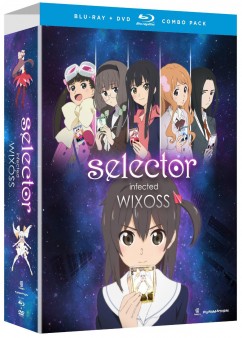 –
The Series
[Rating:4.5/5]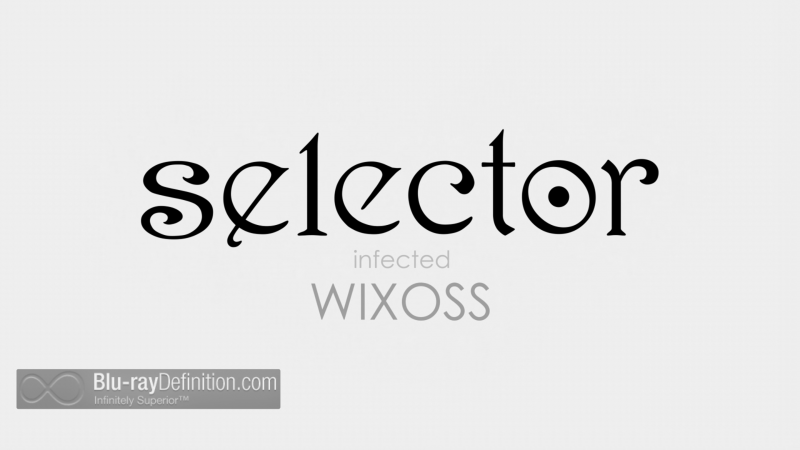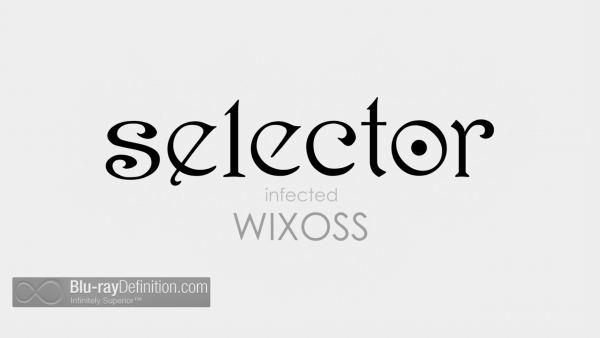 Selector Infected WIXOSS (pronounced "we cross") is an Original Video Animation (OVA) created for Japanese television by J.C.Staff with Takara Tomy and Warner Entertainment Japan. At the center of the story is the popular trading card game WIXOSS in which players battle against each other using fighter cards known as LRIGs. Shy high school girl Kominato Ruko receives a WIXOSS deck from her brother and discovers that her LRIG, which she names Tama, can speak. Ruko, as she soon discovers, has been picked to be a Selector, one of a chosen set of girls in WIXOSS who must do battle against each other with powerful LRIGs. The ultimate prize after an unknown number of battles is that their wish, their heart's desire, is granted. Should they lose three battles to other Selectors, however, their wish will be taken away, they can never obtain it, and they will lose all memory of having ever been a Selector. As she grows in power as a Selector, Ruko gets deeper into the dark and mysterious world of WIXOSS, but also discovers a terrible secret lurking in the seemingly benign world of trying to have your ultimate wish granted – the terrible cost of obtaining it.
There is an undeniable mahō shōjo element in Selector Infected WIXOSS, but rather than take the usual playful route, or even stick to normal fantasy or romance this series has a much darker bent. It deals with mystery, loneliness, and taboo subjects like incest (Ruko's friend Yuzuki, another Selector, is in love with her twin brother and her wish is for the two of them to be together). Before I wrote this review, I was going to say that this may not go over well on American television, but then I viewed the Starz series Flesh and Bone, which also ploughed similar territory. That said, Flesh and Bone is a live action drama on premium cable rated TV-MA, and this is an animated series that has been given a mere TV-14 rating by FUNimation. I can already hear the uptight parents going ballistic. Not that this is the worst that anime has ever taken on or the most salacious is has ever gotten.
Still, this is a very fine and well thought out series that is addictive to watch. I was really longing for more when I got to the final episode, which ends on a cliffhanger of sorts. Combine this great story telling and character building (Ruko and all of her pals have distinct personalities and back stories) with excellent animation and design, and you get one hell of a series.

Video Quality
[Rating:4/5]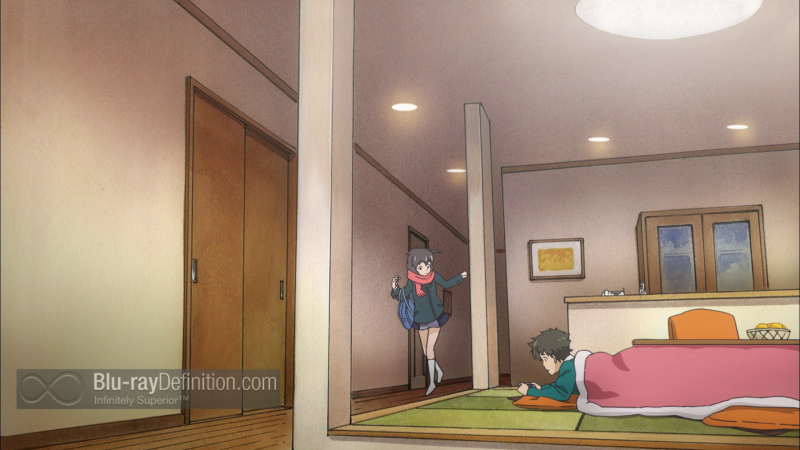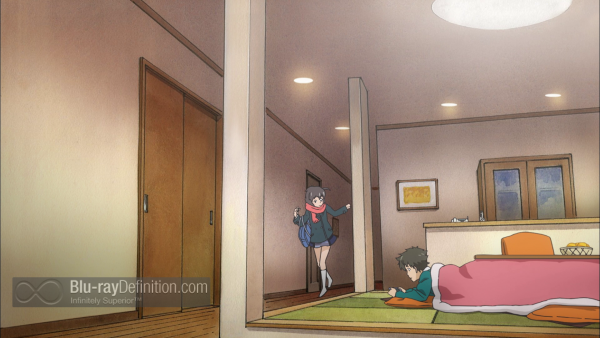 The original digital animation for Selector Infected WIXOSS comes in a good, but not perfect, AVC/MPEG-4 1080p encodement on Blu-ray from FUNimation. There is some softness and mild color banding that can be spotted, but thankfully no aliasing around the line art. Colors are well saturated although the artistic intent of the creators do place a sort of veiled look over the imagery at times.

Audio Quality
[Rating:3.5/5]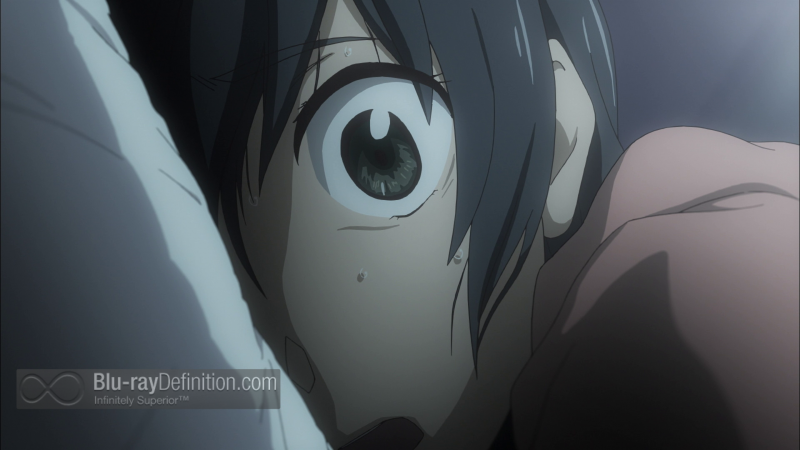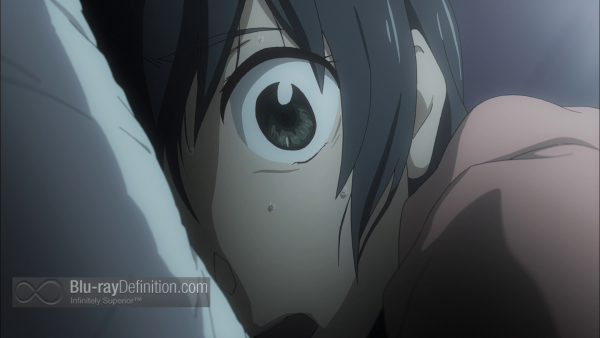 Selector Infected WIXOSS comes with the original Japanese audio mix and an English dub both provided in Dolby TrueHD 2.0 stereo. As is the case with most FUNimation tracks, for whatever reason, the dynamics seem to have been limited and mastering level is pretty low overall and that is for both the superior Japanese track and the tolerable English.

Supplemental Materials
[Rating:3.5/5]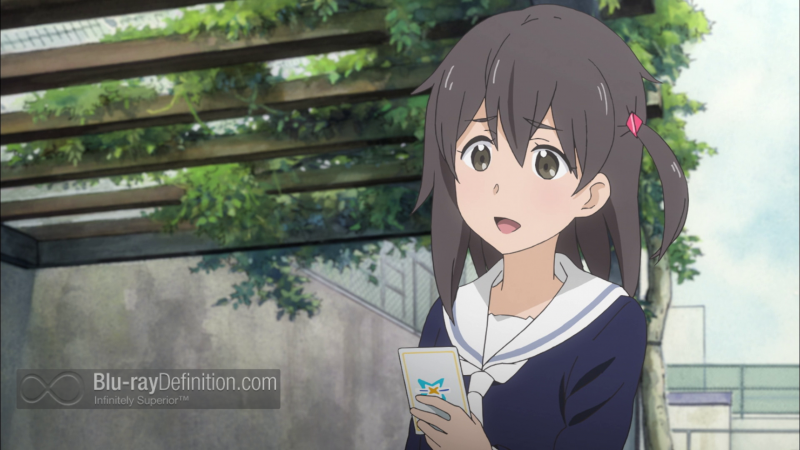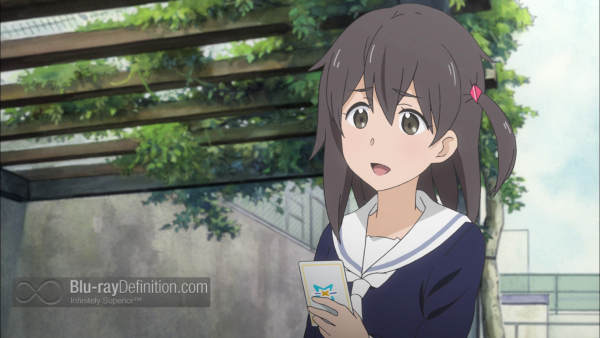 Episode 1 Commentary
Episode 12 Commentary
Textless Opening Song: "killy killy joke"
Textless Closing Song: "realize-yume nomatsu basho-"
U.S. Trailer
FUNimation Trailers

The Definitive Word
Overall:
[Rating:3.5/5]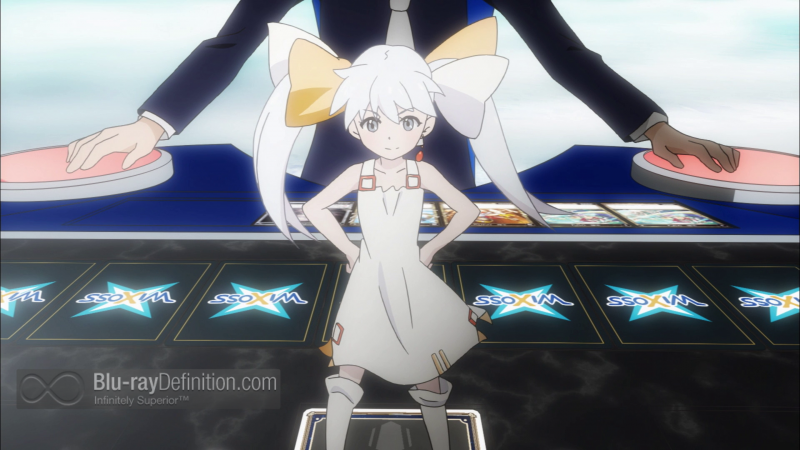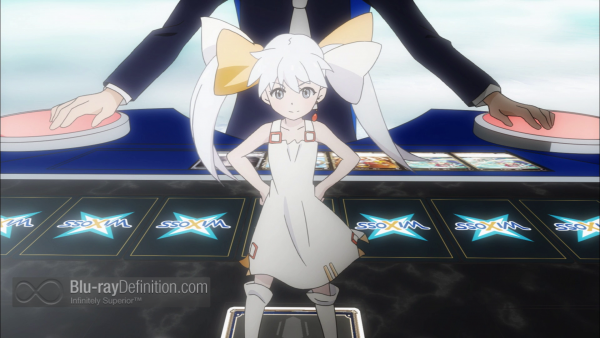 Thrilling, eye-catching, and addictive, Selector Infected WIXOSS churns the "magical girl" genre in a blender and turns out something refreshing to watch.

Additional Screen Captures