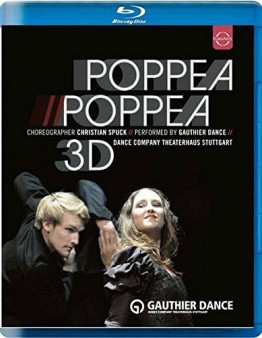 – –

The Performance
[Rating:3.5/5]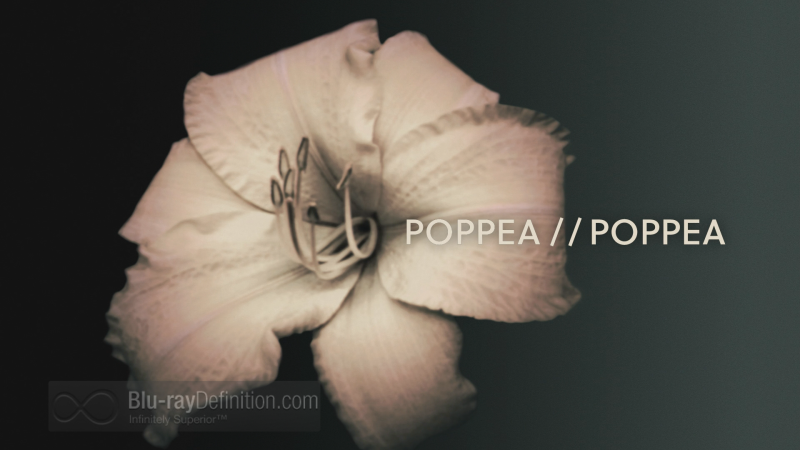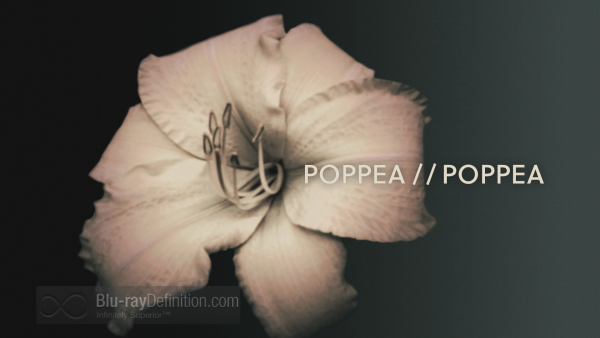 Based on Claudio Monteverdi's final opera, L'Incoronazione di Poppea (The Coronation of Poppea), this Christian Spuck-choreographed ballet, Poppea//Poppea retells a story of a fatal love affair between Roman Emperor Nero and his mistress Poppea.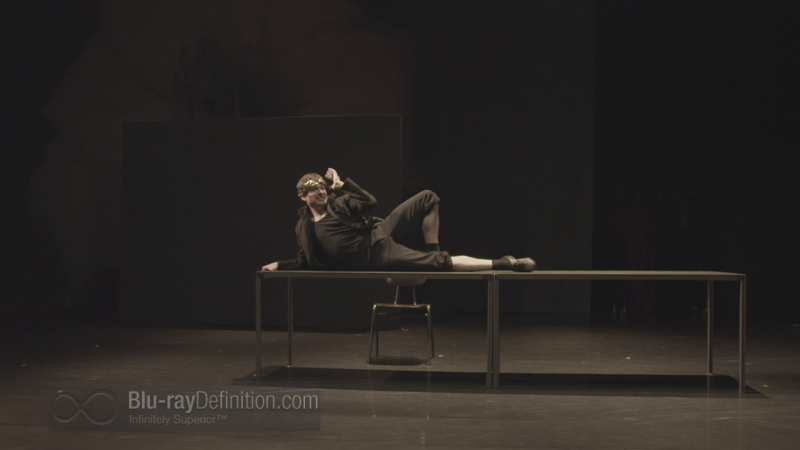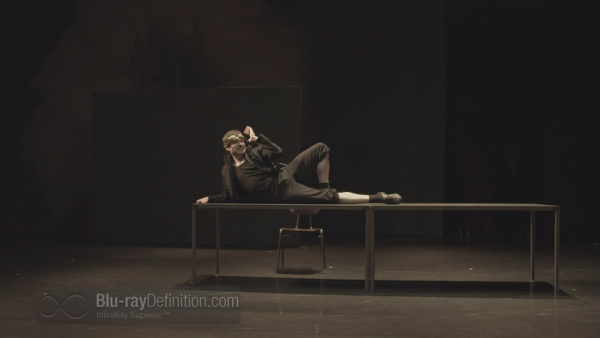 Taken from actual ancient historical accounts, the Emperor has tired of his wife, Empress Ottavia, and become besotted with the young courtesan, Poppea. Poppea is also being pursued by Ottone but he is rebuffed as she sees the Emperor as her gateway to the royal life.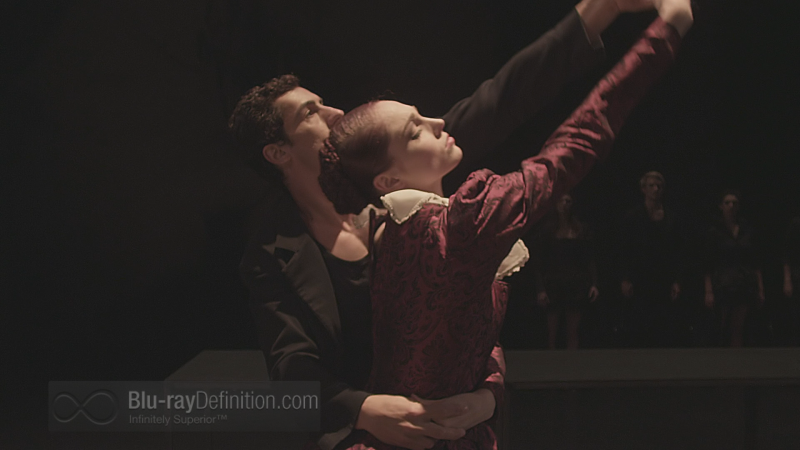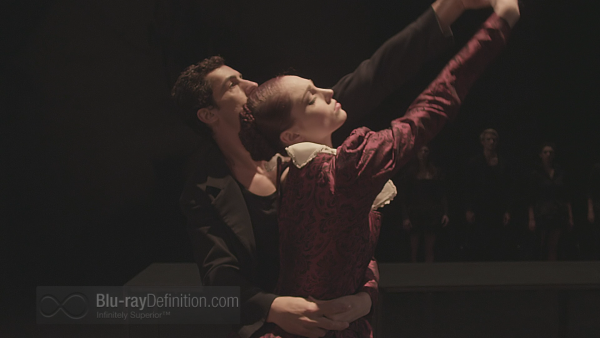 After Nero has Ottavia murdered, his tutor, the famed Seneca, expresses outrage at this despicable deed. As punishment for his public denunciation of the Emperor, he is ordered to commit suicide.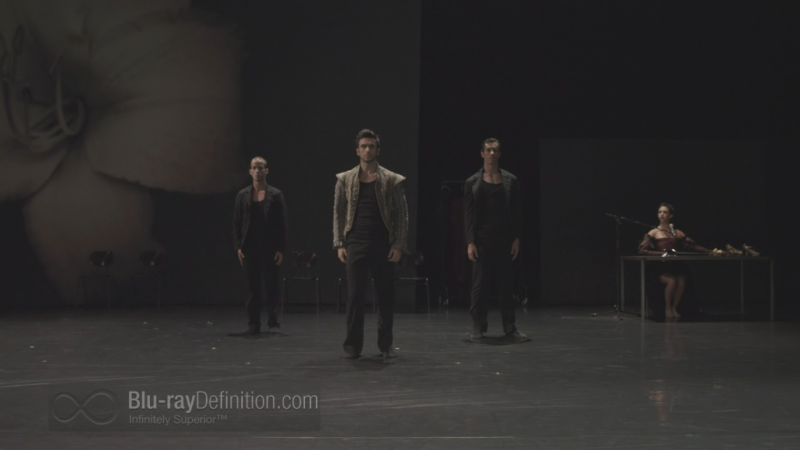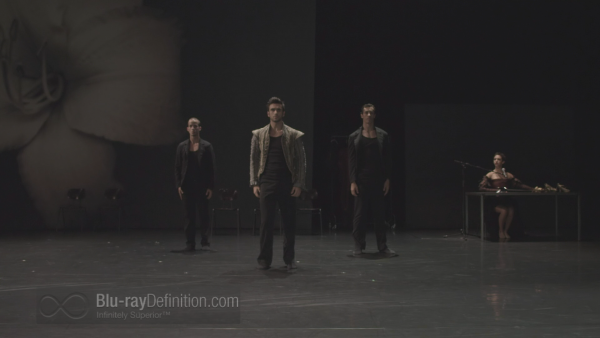 In the end, lust, carnal love, and betrayal are rewarded as Poppea gets her wish and becomes Empress as she marries her Emperor Nero.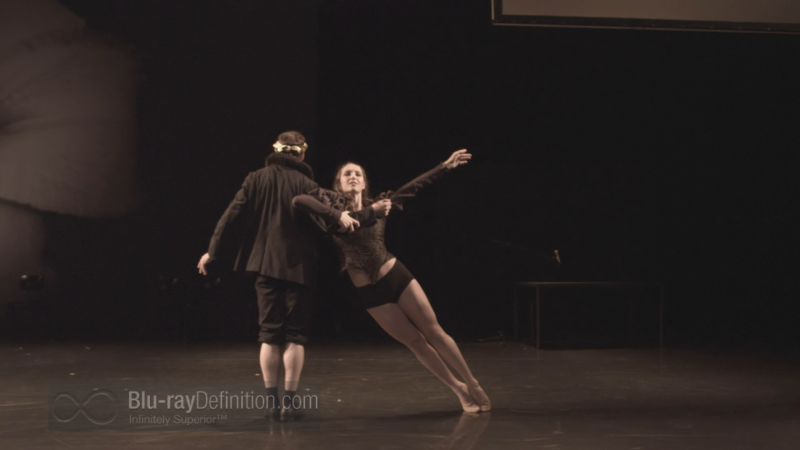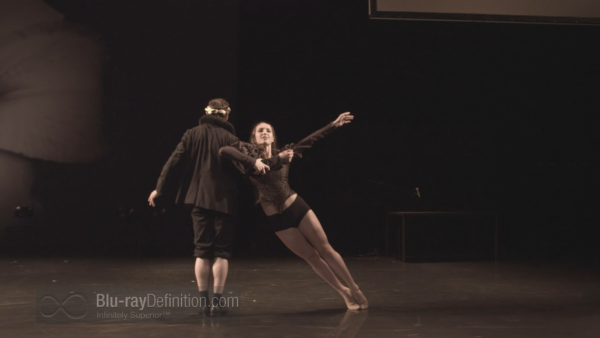 This 2013 Dance Company Theaterhaus Stuttgart production received a 2012 Best Choreography prize for Herr Spuck at the Danza&Danza Awards. The nineteen scenes or tableaux range from solo dances, to pas de deux, to full ensemble numbers involving all ten dancers. A narrator introduces the characters and also several of the dance numbers.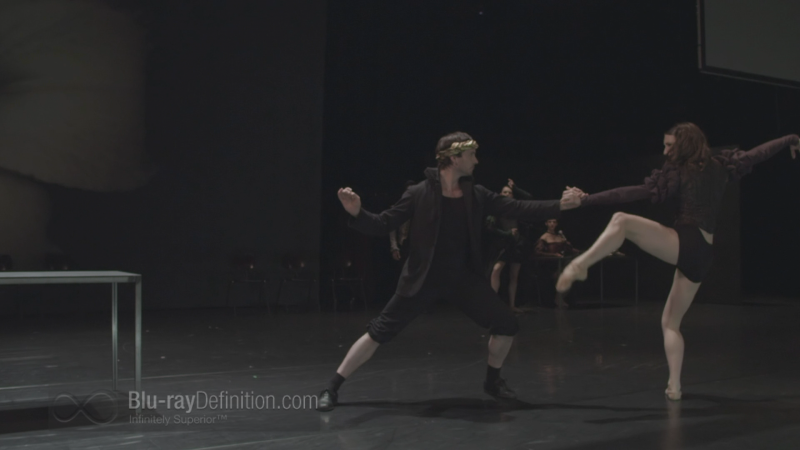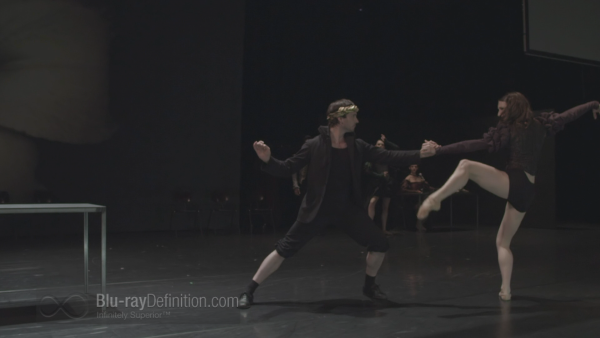 The soundtrack is a pre-recorded pastiche of Monteverdi's original music, augmented by a wide range of styles including Martin Donner, Cat Power, Emiliana Torrini, Robert Schumann, John Paul von Westhoff, and Francesco Geminani.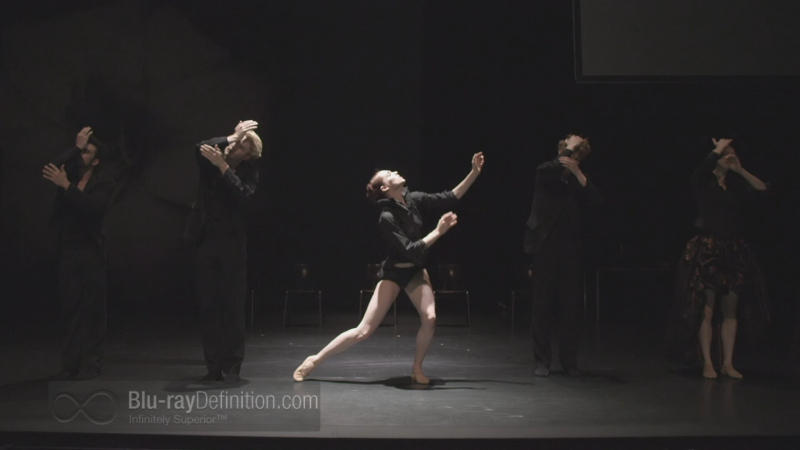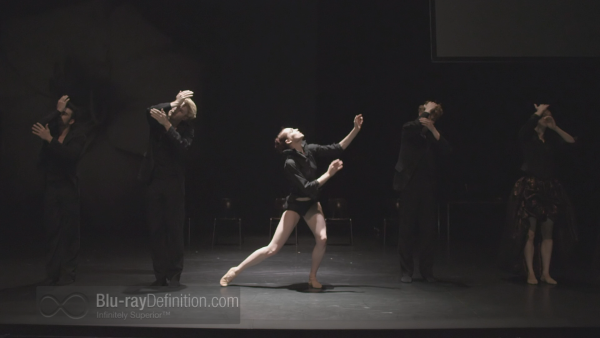 Regarding Spuck's choreography itself, like the music, it is an amalgam of styles, ranging from classic ballet to contemporary influences like the legendary choreographer Pina Bausch.  Acknowledging the eclectic nature of the music involved and its inherent rhythms, Spuck makes the critical coordination of steps to notes work amazingly well.
Video Quality
[Rating:3.5/5]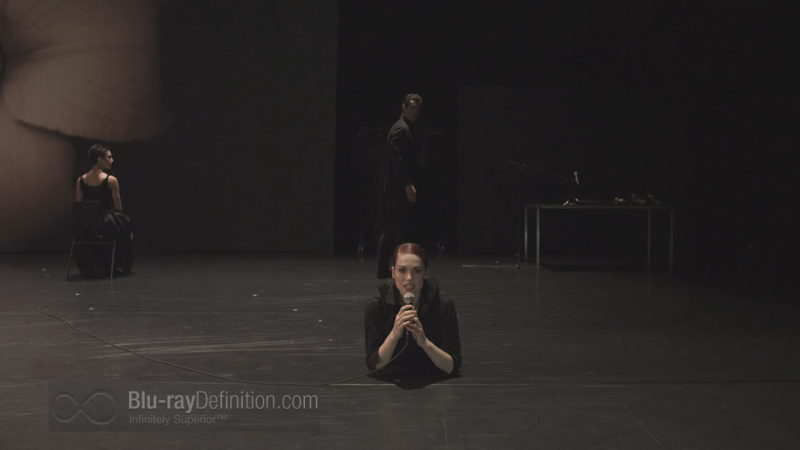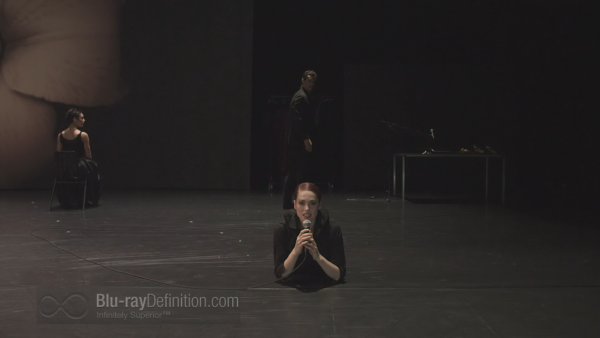 This high-definition film has a modicum of motion artifact, making one wish that it had been videographed instead. The stage is also quite dark most of the time as are the dancers' costumes, the only bright spots being their faces, hands, legs and feet. The limited ambient lighting leads to a softening of details and muting of what limited color palette there is. Camera coverage of the stage and dancers is excellent. A large projection screen mounted above the stage adds occasional story elements as in Ottavia's assassination scene suspended in a water bath. [Note: Only the 2D version was addressed in this review]
Audio Quality
[Rating:4/5]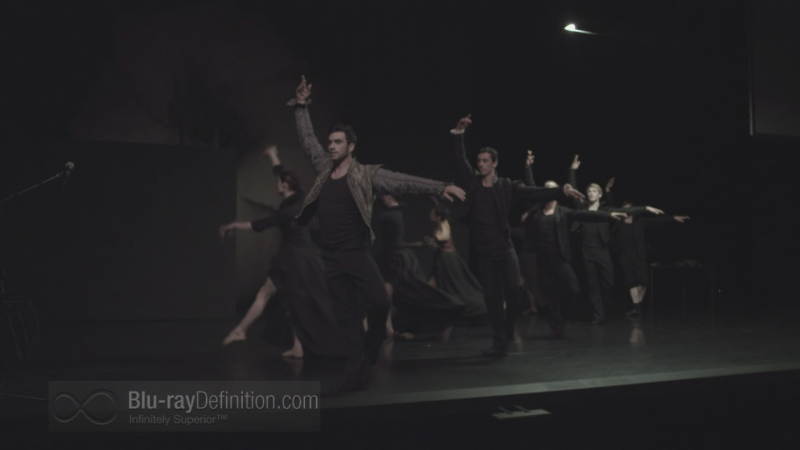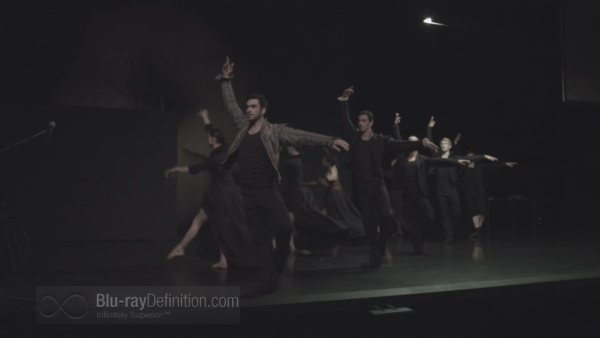 Given that, with the exception of the narrator, all of the music is prerecorded and played over the theater's loudspeaker system, the surround soundtrack is mighty good and reasonably atmospheric. In comparison, the LPCM stereo version is very little different from the DTS-HD Master Audio 5.1 alternative, although the latter is a bit airier.
Supplemental Materials
[Rating:2/5]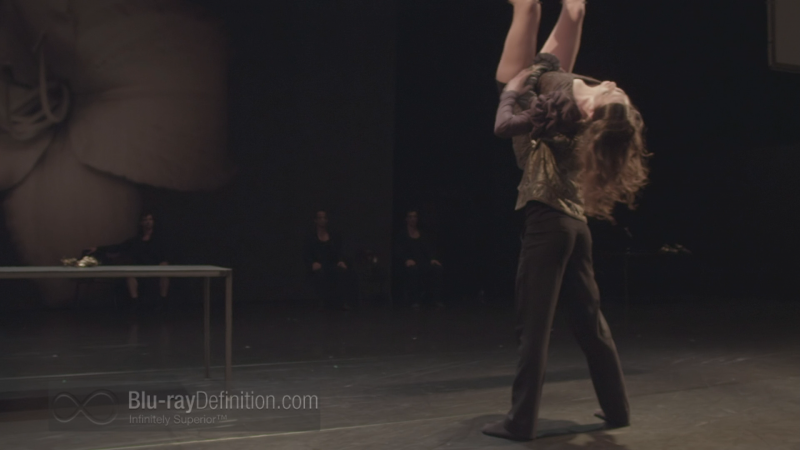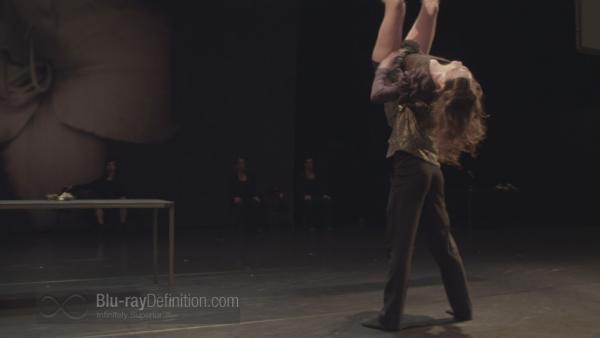 As a bonus, there is Threesome (DTS-HD Master Audio 5.1 48kHz/24-bit) (5:27) that is a pas de trois, choreographed by Eric Gauthier with music by Rene Aubry. It is a seductively danced short routine that is a beautifully shot realization of a ménage à trois that repeatedly crosses lines. A program booklet outlines the dance numbers, cast and production credits and offers a brief essay on choreographer Spuck and this ballet.
The Definitive Word
Overall:
[Rating:3.5/5]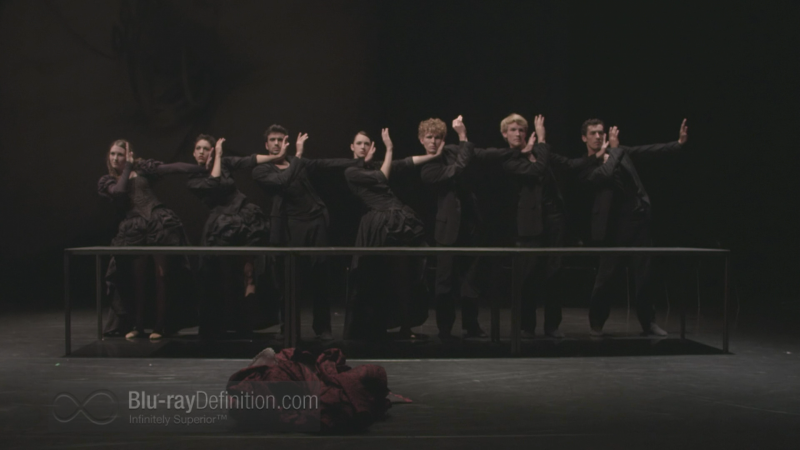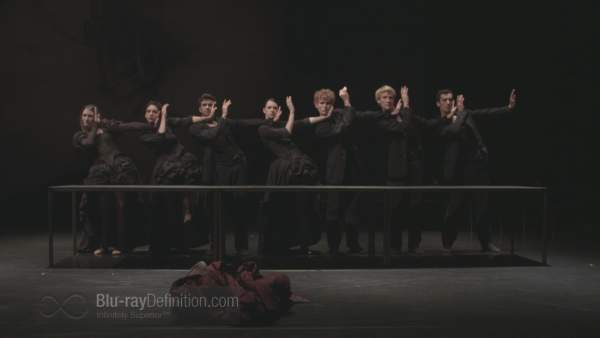 Contemporary ballet has frequently been a case of hits and misses. Poppea//Poppea has many more of the former than the latter and turns in an enjoyable 75-minute collection of attention-getting dance numbers, smartly matched with some very interesting musical choices. While the visual aspects of this film are not up to the best hi-def Blu-rays, they are more than sufficient to get the impact of the dances to the viewers. Definitely worth checking this one out. Even if you are a traditional balletomane,  you will not come away disappointed.
Additional Screen Captures
[amazon-product region="uk" tracking_id="bluraydefinit-21″]B00LHLLDZW[/amazon-product]
[amazon-product region="ca" tracking_id="bluraydefinit-20″]B00LHLLDZW[/amazon-product]
[amazon-product]B00LHLLDZW[/amazon-product]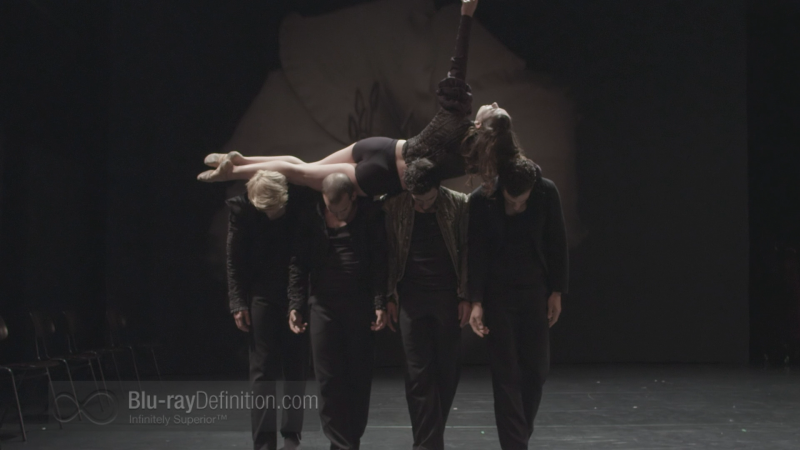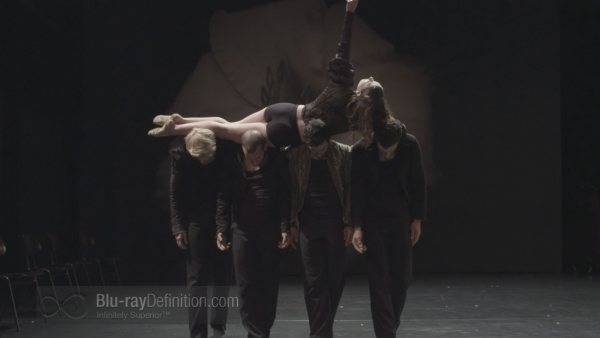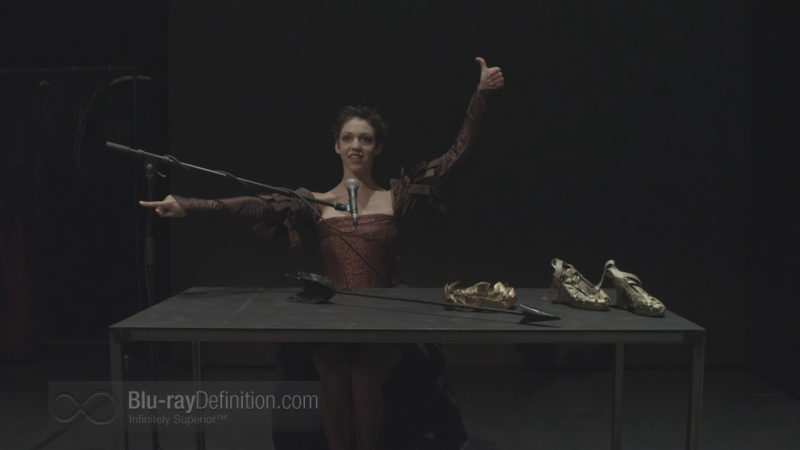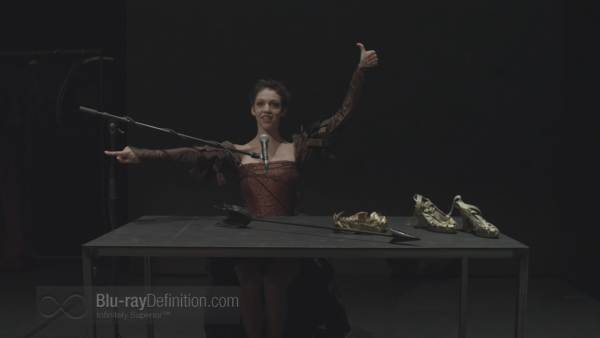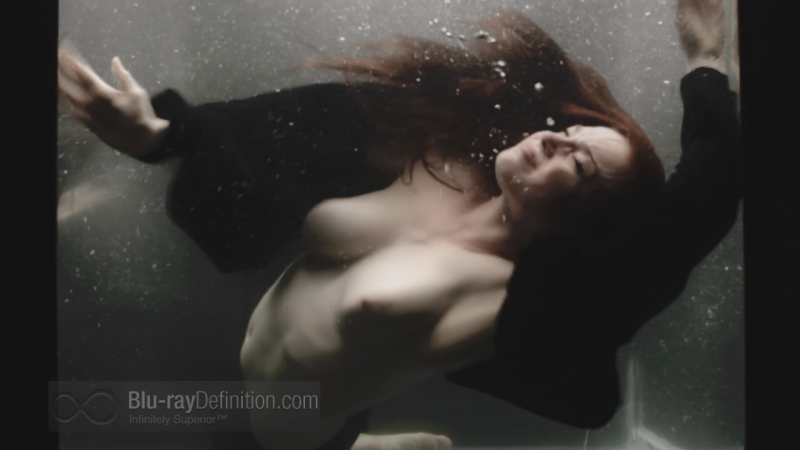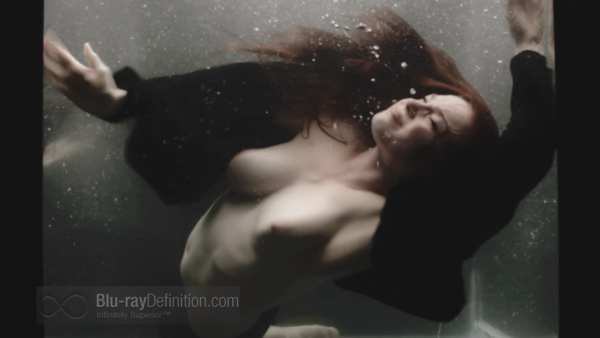 [amazon-product region="uk" tracking_id="bluraydefinit-21″]B00LHLLDZW[/amazon-product]
[amazon-product region="ca" tracking_id="bluraydefinit-20″]B00LHLLDZW[/amazon-product]
[amazon-product]B00LHLLDZW[/amazon-product]